By:

Glaminati Media

| Updated:

05/21/2019
Why Your Face Shape Matters
In addition to hair texture, you need to take your facial shape into consideration. The right haircut can enhance the shape of your face or change it if you wish to do so. For example, if you have a triangular face, you will want to narrow the area near your jawline. If you are unsure as to what style will best suit your face shape, read on for some helpful advice or speak to your stylist to find out what style will best flatter your face shape! Following is a list of the different face shapes. We will show you some cute styles for various face shape including hairstyles with bangs for face shapes and other trendy hairstyles for face shapes.
Source: rachienoe via Instagram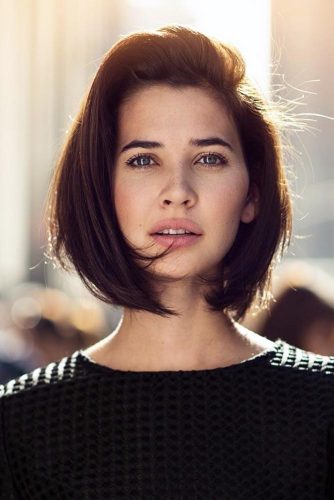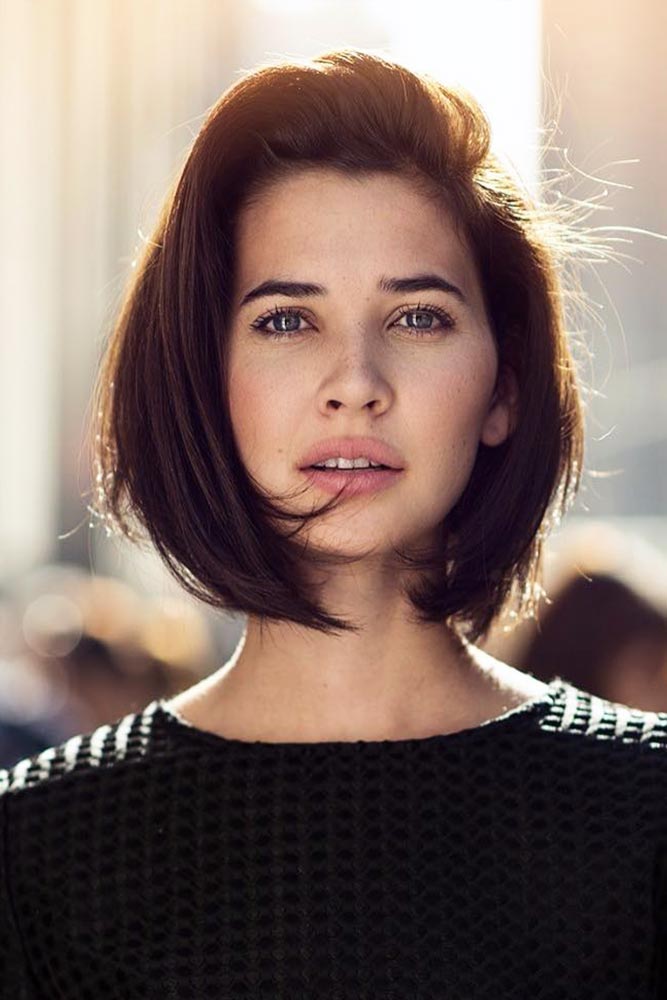 Oval Face Shape
Diamond Face Shape
Oblong Face Shape
Heart Face Shape
Square Face Shape
Round Face Shape
Triangle Face Shape
Inverted Triangle Face Shape
Rectangle Face Shape
Long Face Shape
And of course, we couldn't leave out without a few pro styling tips for short bob hairstyles!
Dry shampoo and leave in conditioners are your best friends!
Less is more when it comes to styling products
Only wash your hair once or twice a week.
Avoid blow-drying your hair and allow your hair to air dry as much as possible.
Ease up on the styling tools. Use curling irons and flat irons on only special occasions.
Get your short bob cut trimmed every four to six weeks.
Use your fingers to style your hair instead of a brush or comb.
Don't be afraid to experiment with color!
Of course, if you decided to take a chance and get a short bob haircut you need to choose one that will flatter your face shape. You might be wondering how your facial structure and shape can determine what type of hairstyle you should choose. There are some reasons that styles are not flattering for certain face shapes. While a certain haircut looks very flattering on a round or oval face it might not look very attractive on a longer face. As well, a look for a heart shaped or square shaped face may not look as flattering on a round face. We will discuss what hairstyles look the most flattering on each.
Source: timm.morrison via Instagram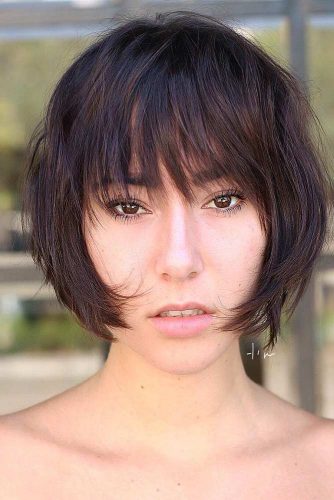 For example, a pixie cut will not necessarily be flattering on a rounder face. However, if you want to help elongate your face, you can opt for a short bob cut with bangs. But the good news is that most styles will work on every face shape, with a little bit of tweaking and creativity.
Now that we have given you some insight and tips about short bob haircuts, let's take a look at some popular short bobs for different face shapes, shall we? Get ready to pin your favorites to show your stylist.
Check out our favorite pictures of short bob hairstyles and you may be ready to call your stylist to book an appointment for a short bob cut! We promise that you won't be disappointed! And our picture gallery will show you some cute examples of the modern version of the bob.