By:

Glaminati Media

| Updated:

03/15/2019
Underbed Wire Shelf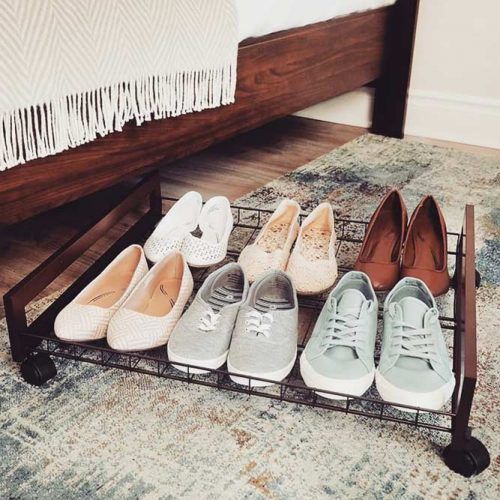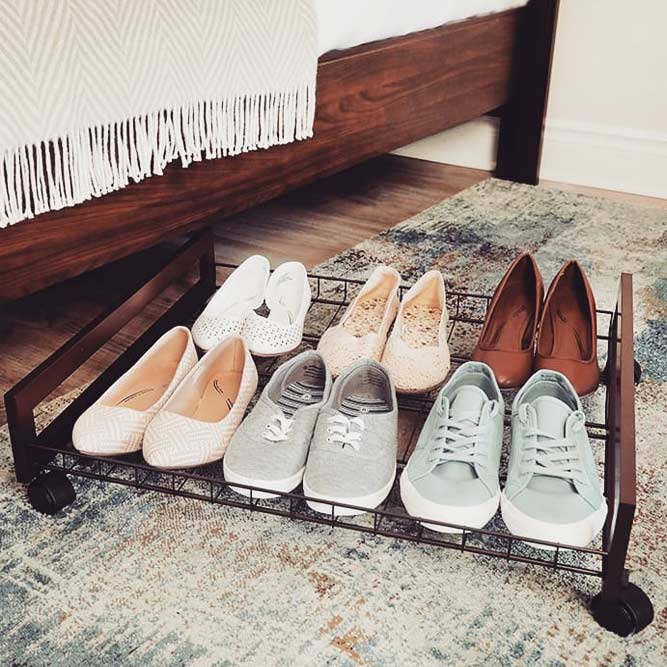 The truth is that there is not always a possibility to hang your shoe organizer on the door or get yourself spacious storage. What should you do in times like these? The answer is simple – get yourself under-bed shoe storage! Such storage is no worse than all the mentioned above. It is still not that space-consuming, and it will bring order to your shoe collection even if it is not that big.
Large Stackable Shoe Storage Drawers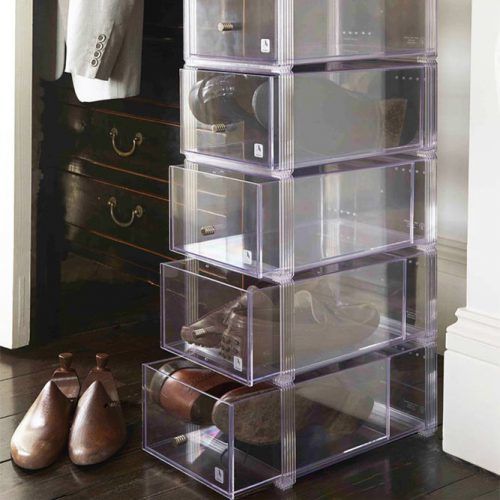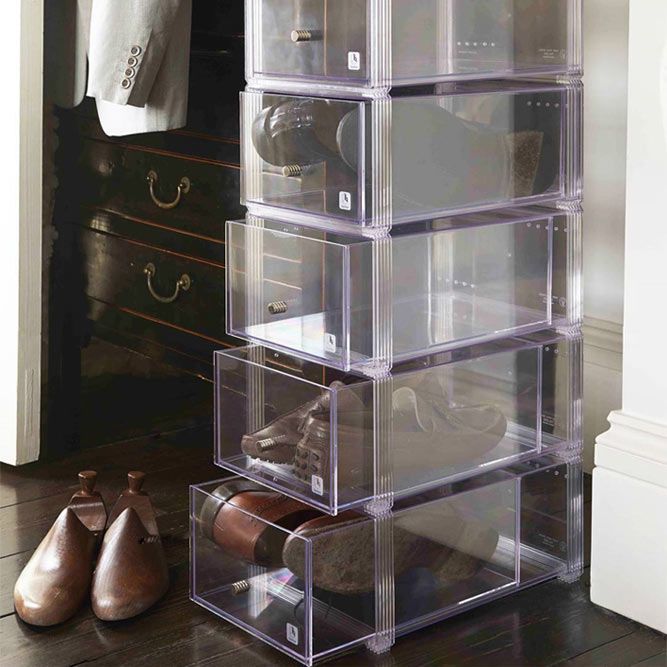 For some people, neither plastic nor carton boxes are a suitable way out, but they are in great need of shoe storage. For those of you who would like to stick to the style, we offer large stackable storage drawers. The thing is that you can get as many of those as you need and then simply place one onto the other and make your very own stylish organizer!
Shoe Cabinet With Adjustable Cubbies In Each Drawer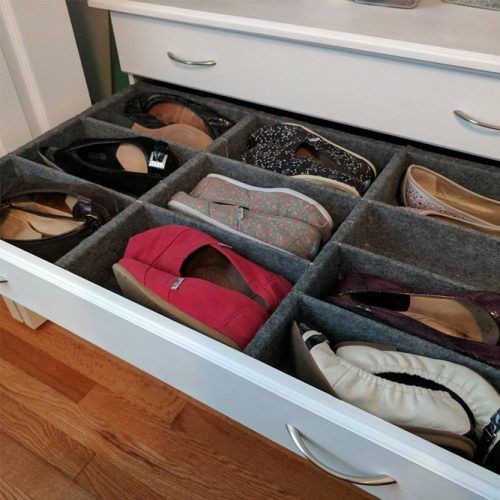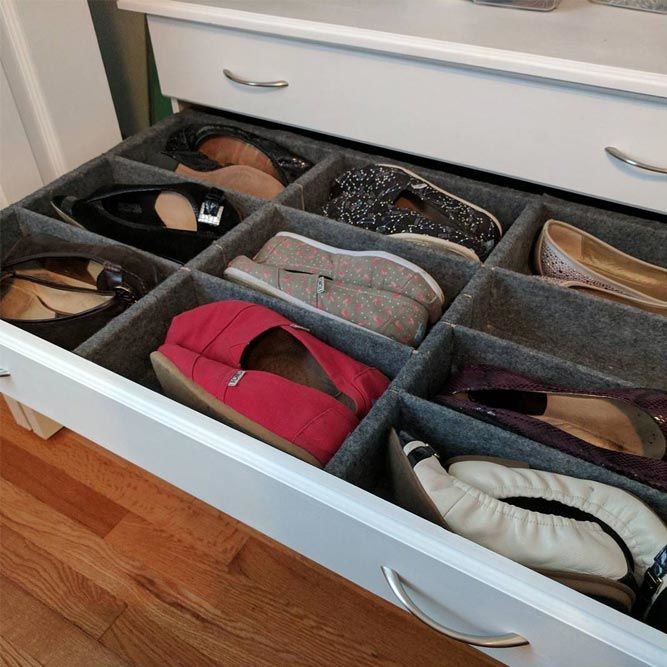 Has it ever occurred to you that you can store all of your shoes in one drawer? But it possible. All you need is a cabinet with adjustable cubbies. You can get yourself as many of those as you need and then adjust them to the size you need judging by a separate pair of shoes. As simple as that!
Entryway With Shoe Drawers Under Bench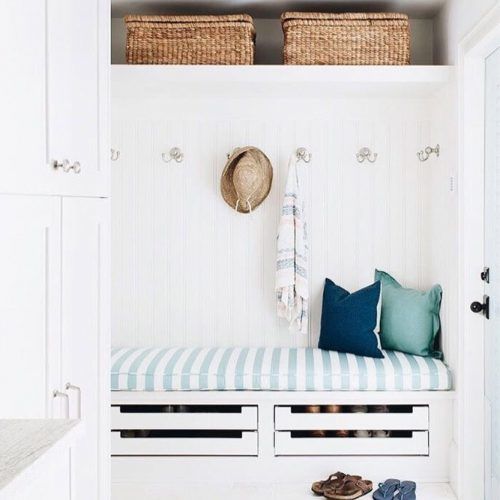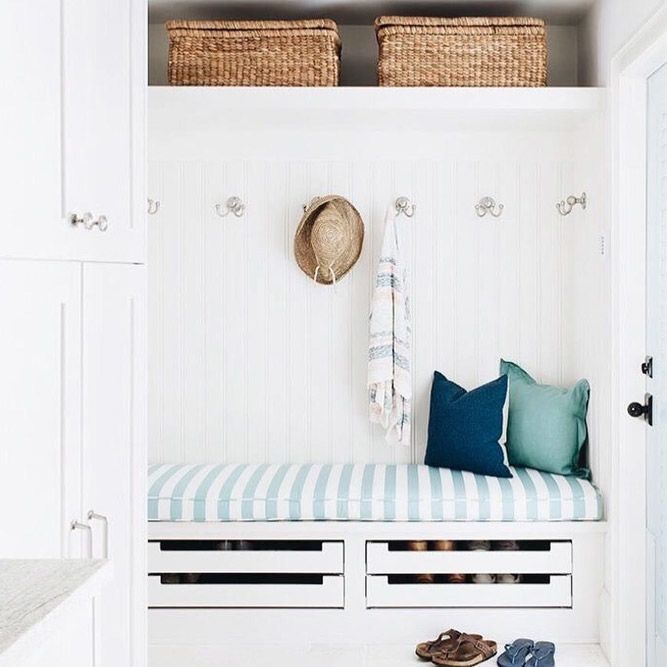 Those of you who are lucky enough to have a spacious entryway can afford many ways to have their shoes stored. However, if you still want to keep perfect order without over-cluttering the entryway – bench with shoe storage underneath it is a worthy suggestion. All you need to do is to place suitable drawers under the bench and keep your shoes there.
Shoe Drawers In Stairs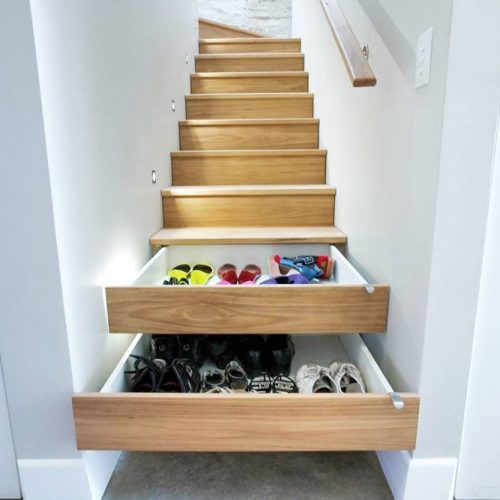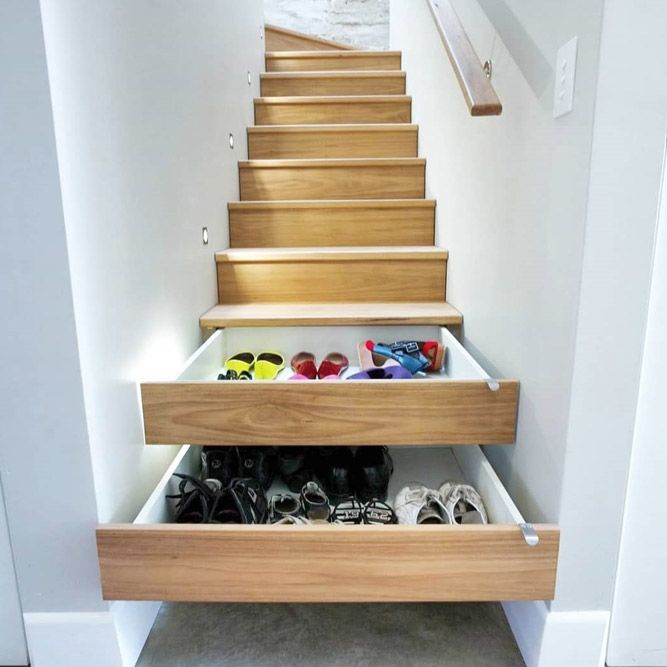 Many people are looking for shoe storage ideas for small spaces; however no one ever considers the stairs. To begin with, stairs already take up space, and there is nothing else to do but to put them to use. Just transform your stairs into shoe drawers, and you will kill two birds with one stone – there will be no wasted space as well as your shoes will be perfectly organized and hidden.
Shelves And Hooks For Shoes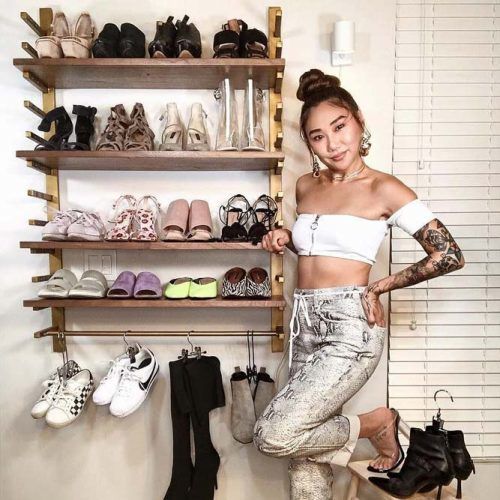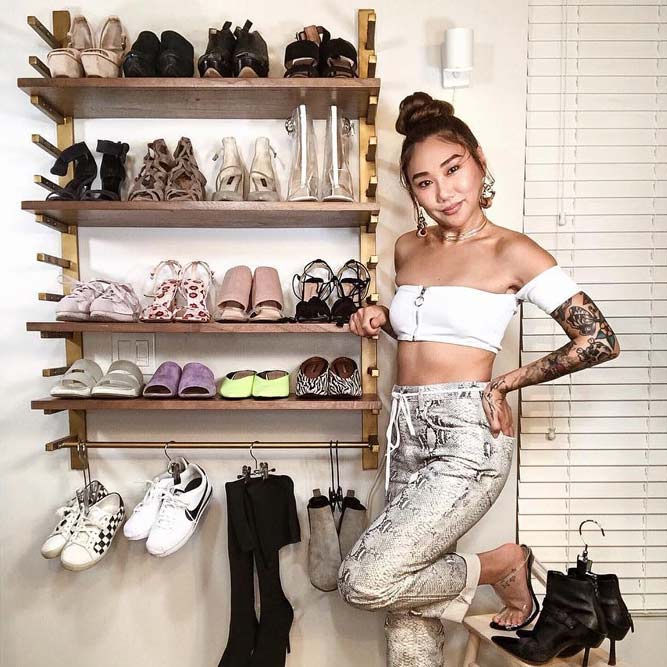 The fact is that when you think about shoe storage, you always think about somewhere to put them in or on. Very rarely people think that shoes can be hanged as well. The point is that the best shoe storage is the creative one! Make your shelves easily adjustable and then add a rale to the bottom so that you can hang your shoes there. Problem with shoe organization – solved!