Sexy lingerie can work wonders when chosen correctly. And what is correctly when it comes to lingerie, you might wonder. Well, it's an item that will enhance the shape of your body and hide the flaws and thus make you feel more self-confident on a date. These are the major body types: apple, pear, rectangular, triangular, and hourglass. Further, we will define each of the shapes and show you pics with complimenting lingerie for your body. Ready? Let's go!
Lingerie For Your Body Type
Flattering Lingerie For The Pear Body Type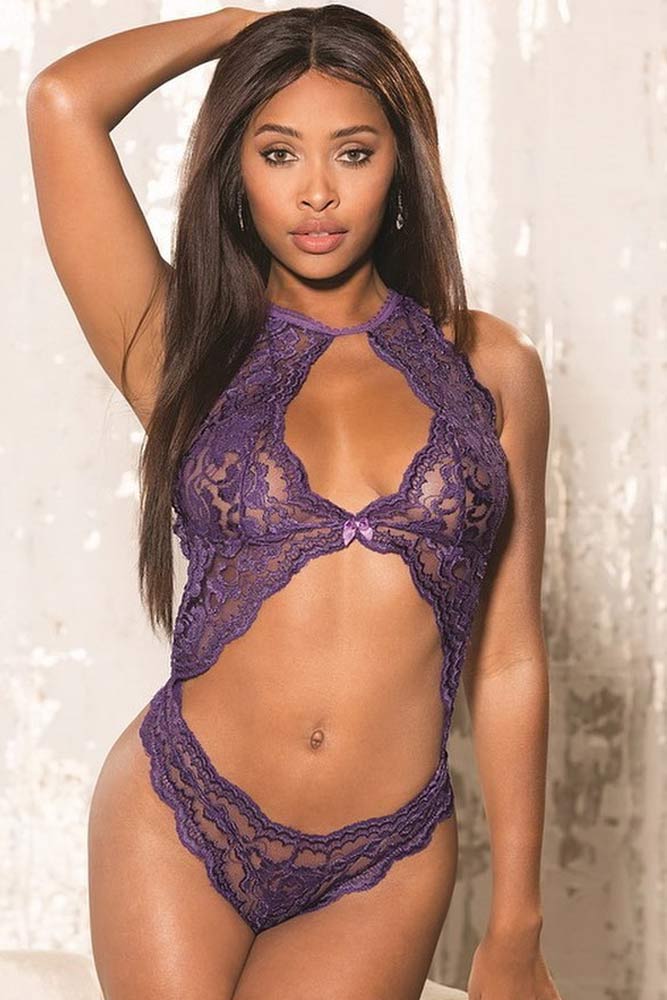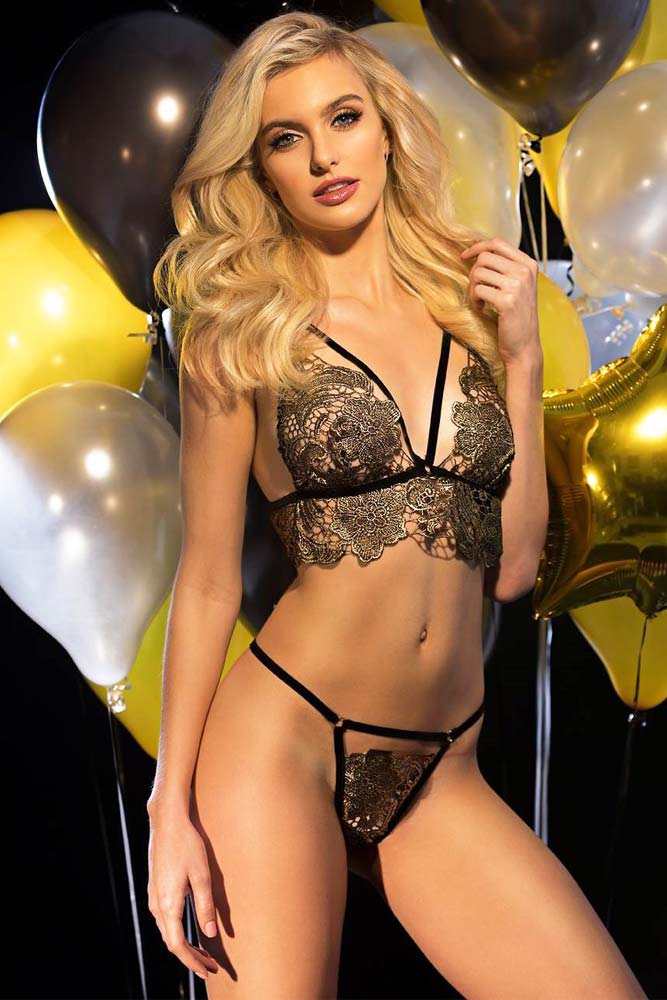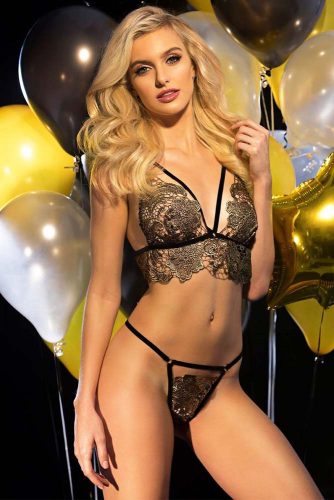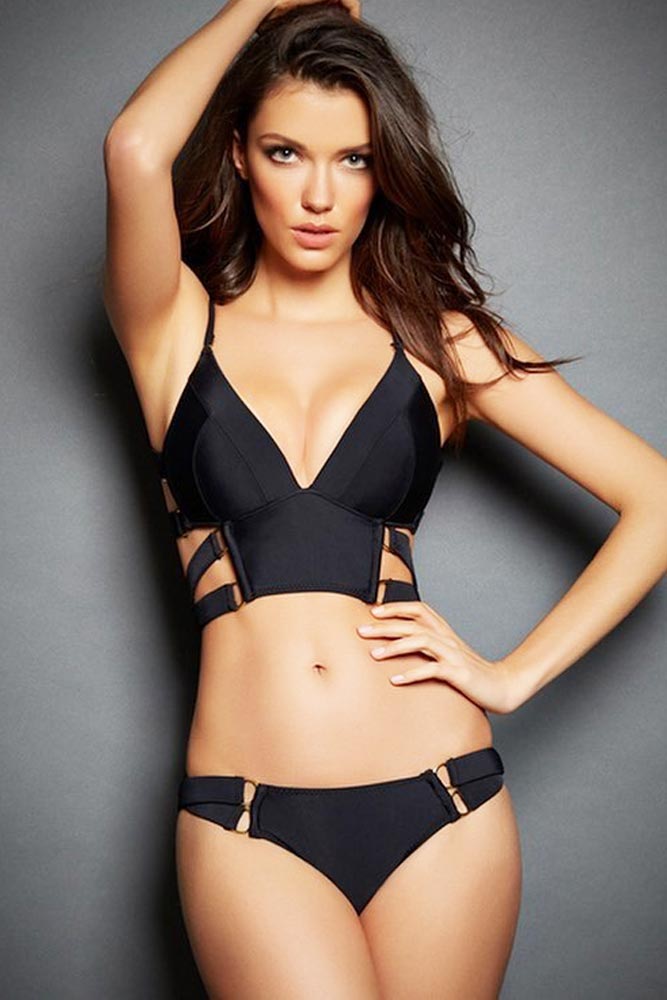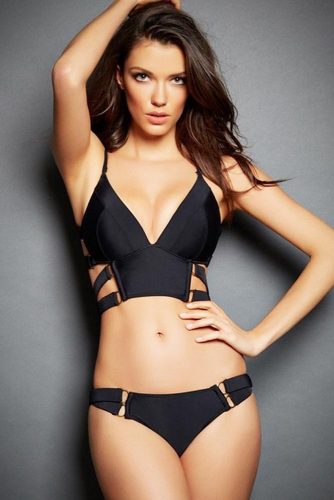 Source: Instagram/spicylingerie, Instagram/yandy, Instagram/fredericks_hollywood
Women with a pear body have narrow shoulders and wide hips. So, your aim is to pick an item that will accentuate the upper part of the body and flatter the thighs/hips. For example, pick panties with a low rise.

Sexy Lingerie For The Apple Body Type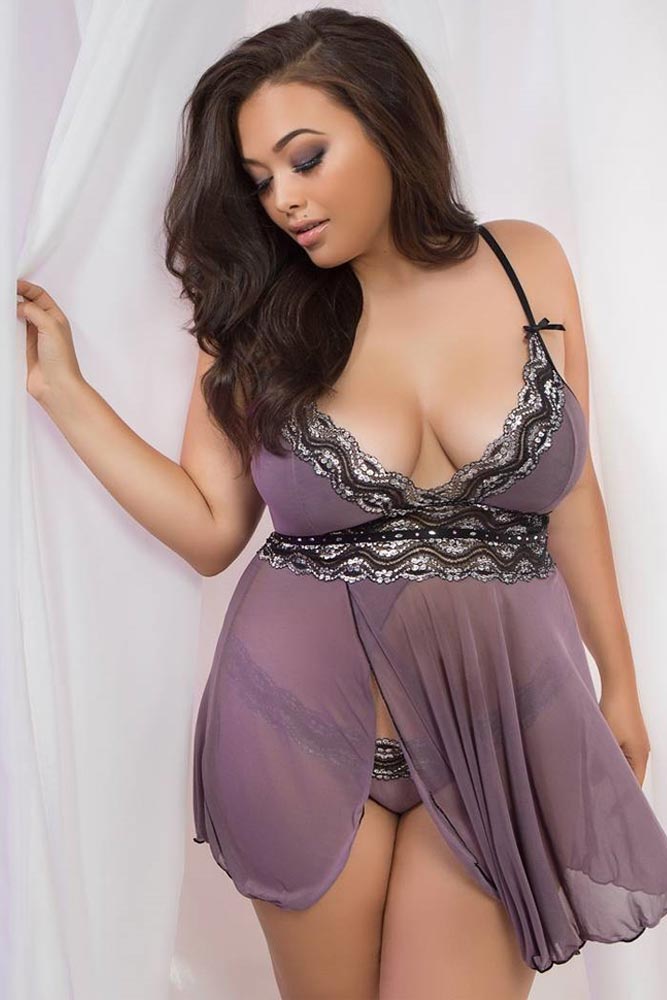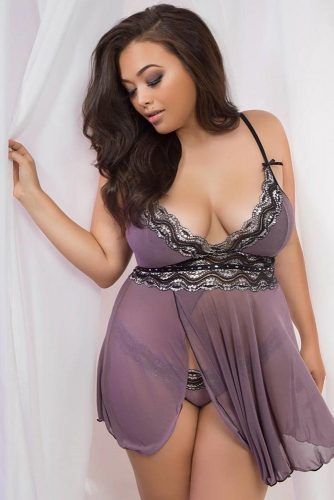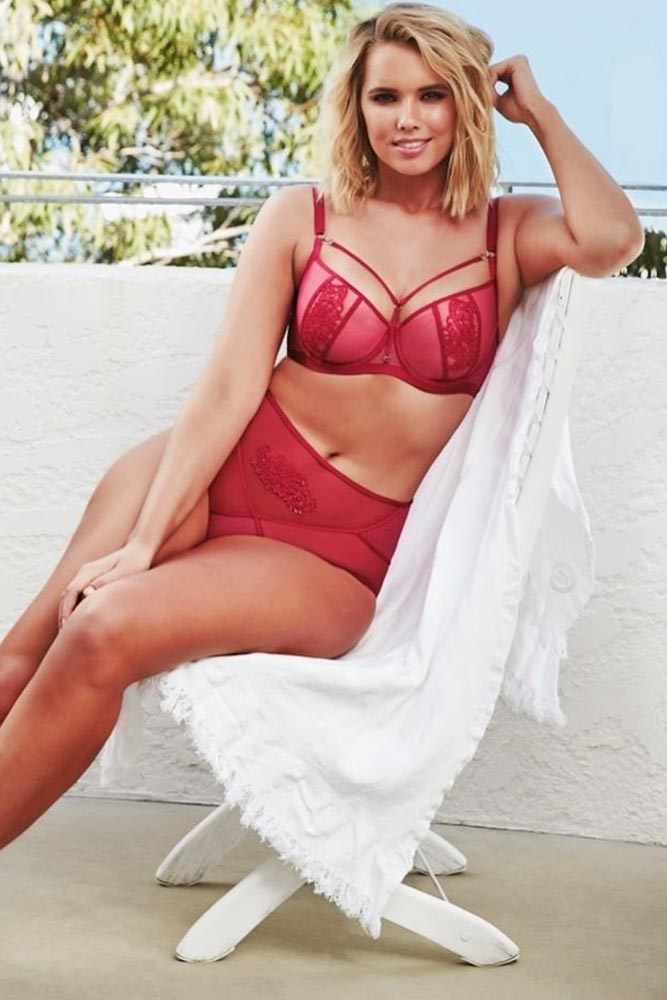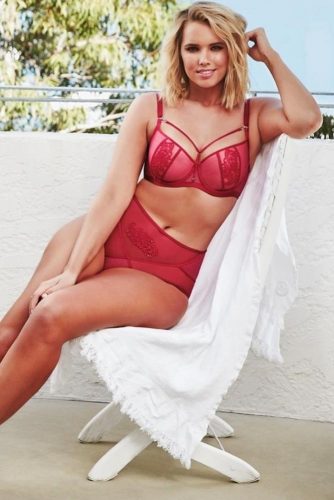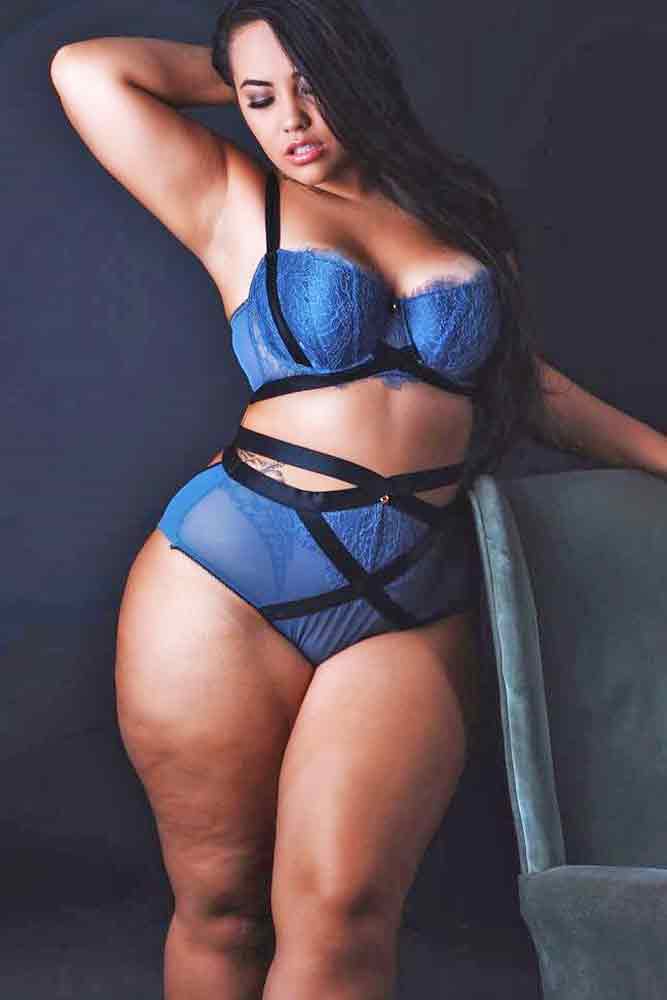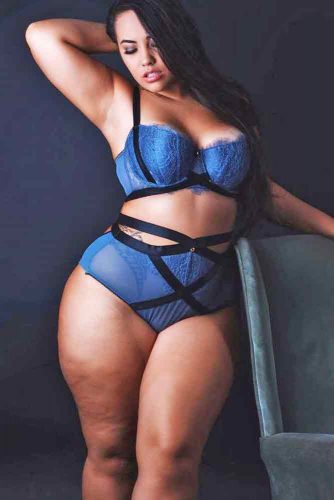 Source: Instagram/yandy, Instagram/loveintimo, Instagram/asia_penelope
What is peculiar about the apple body type? The middle is wider than the top and bottom. So, your goal is to complement your tummy and make the lines appear more elongated. Thus, you can distract the attention from that area.
How To Choose Lingerie For The Rectangular Body Type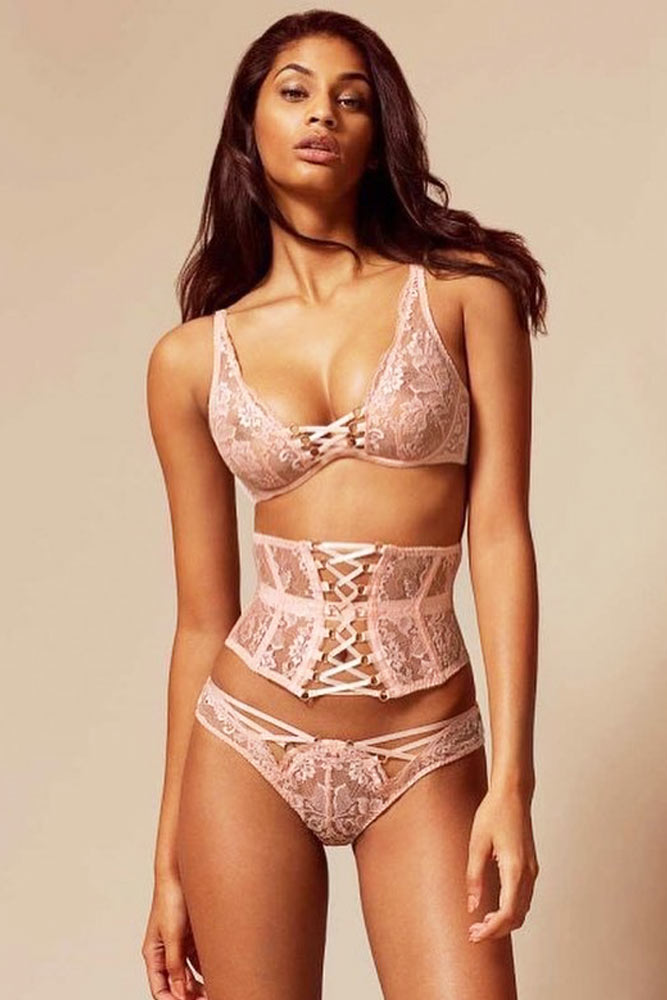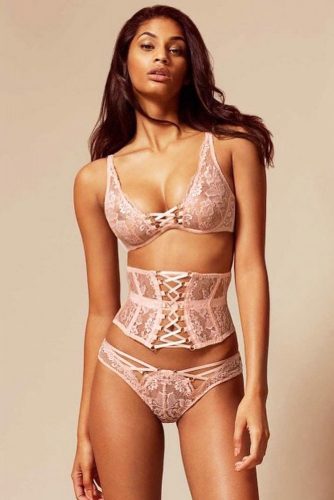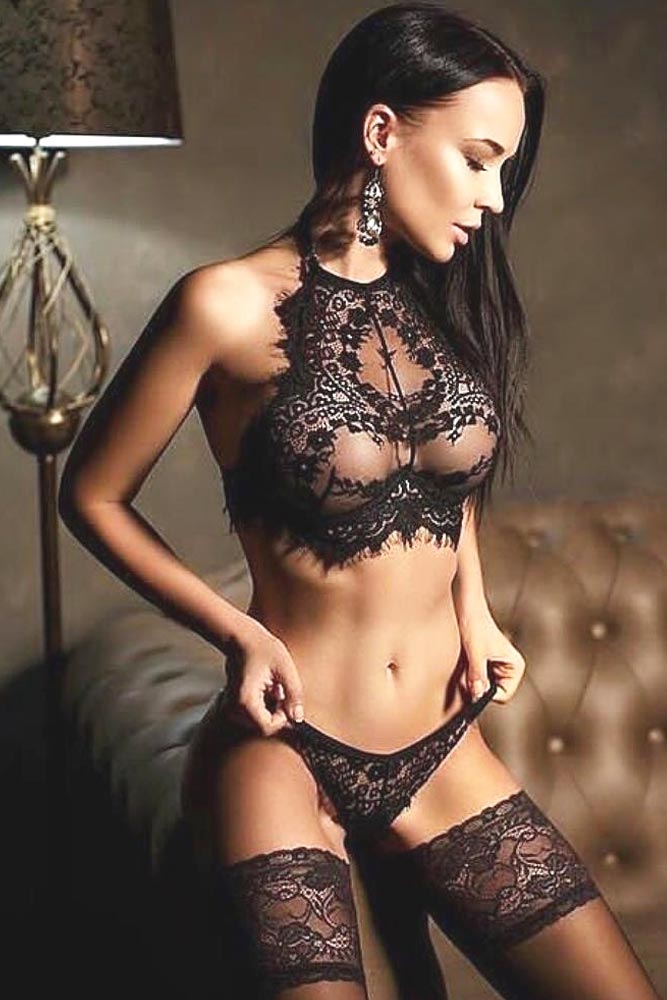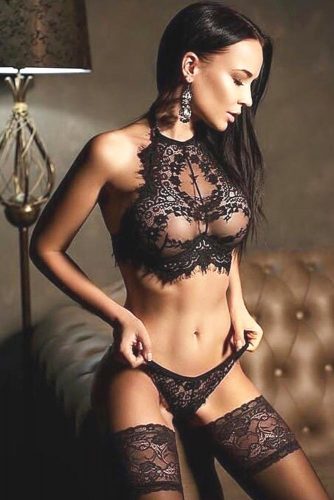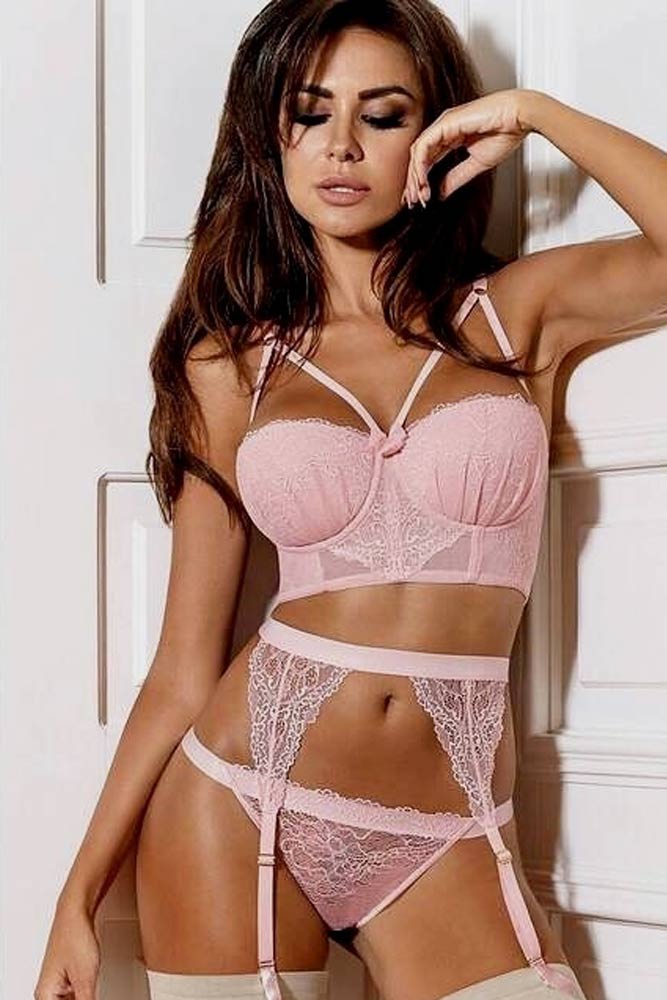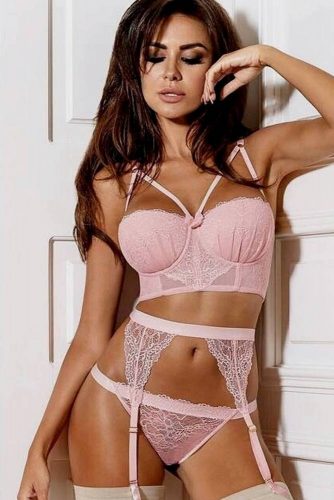 Source: Instagram/agentprovocateur, Instagram/selectlingerie, Instagram/selectlingerie
Women with a rectangular body type have practically no defied waist. If you have such a body type, you should opt for lingerie that will make your waist appear more defined. To achieve that, wear a waist-high suspender belt, for example.
Sexy Lingerie Designs For The Triangular Body Type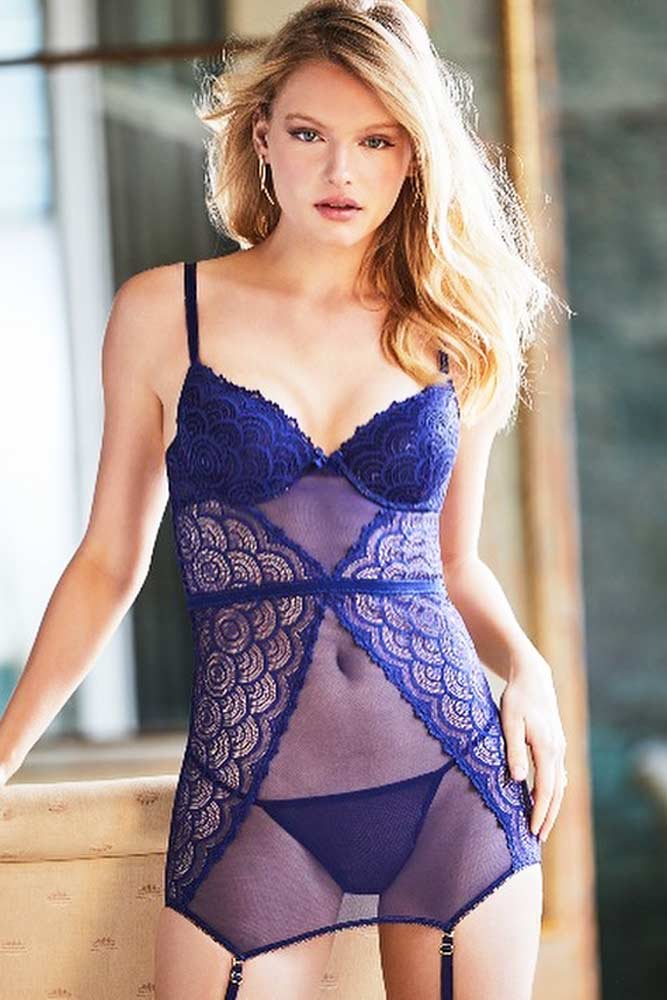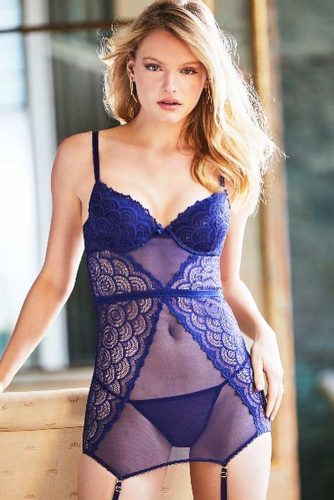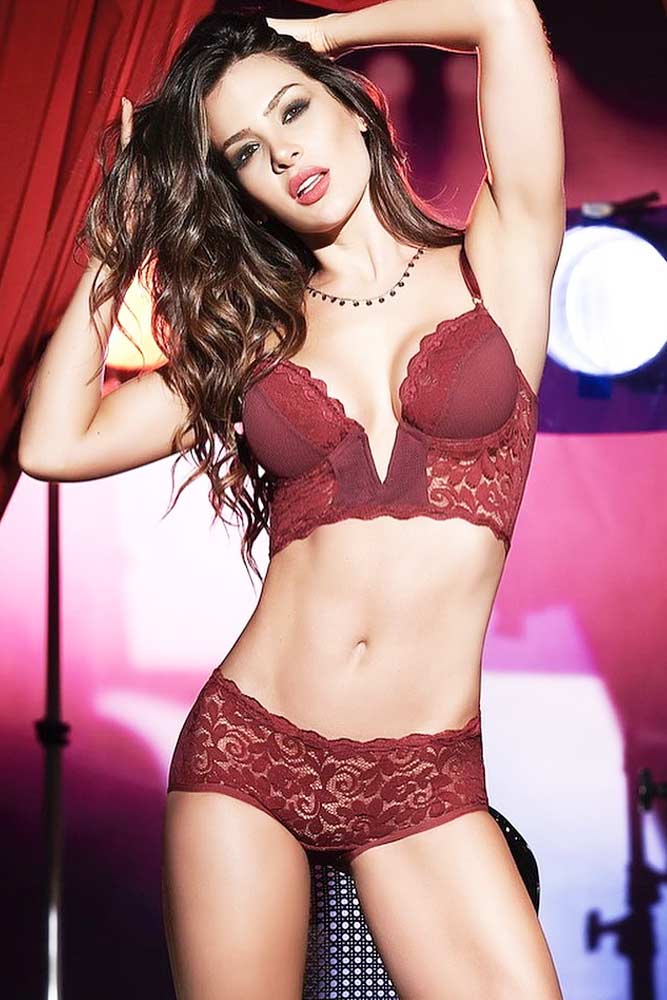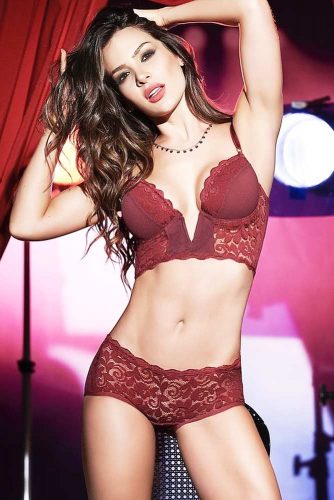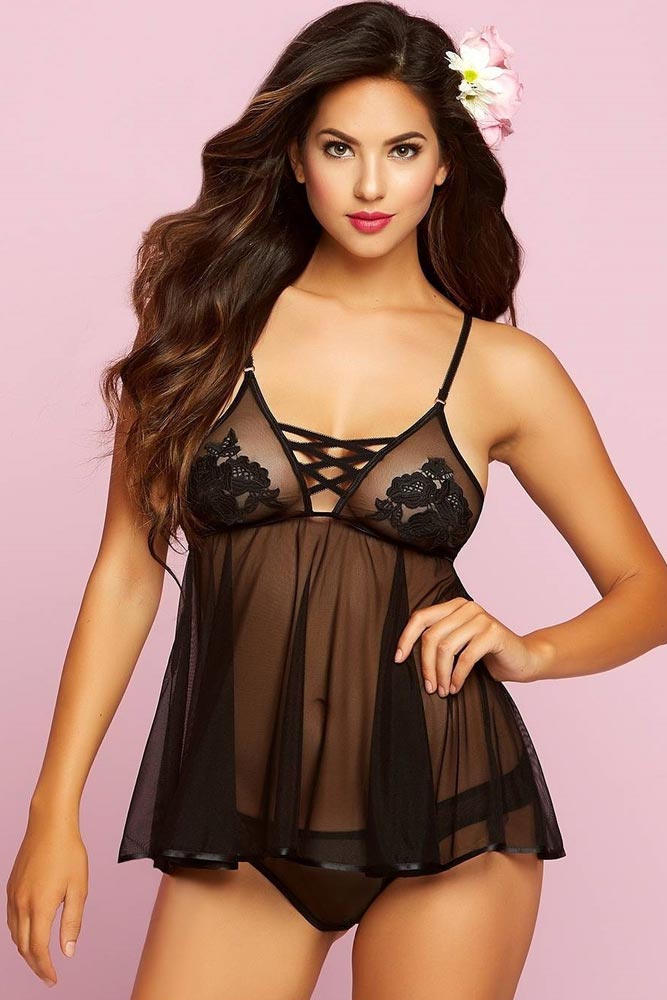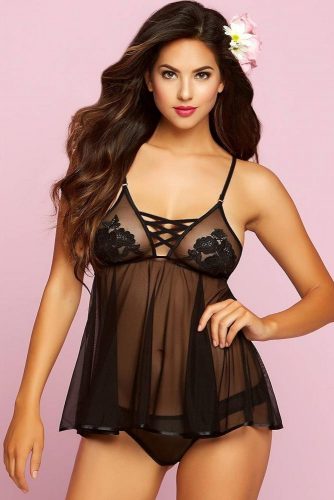 Source: Instagram/fredericks_hollywood, Instagram/spicylingerie, Instagram/yandy
The triangular body shape is also called the carrot shape. It means that a woman's body is wider at the top and it narrows downwards. To flatter this body shape, you should create some symmetry. For example, put on an item that will flare at your hips.
Perfect Lingerie Designs For The Hourglass Body Type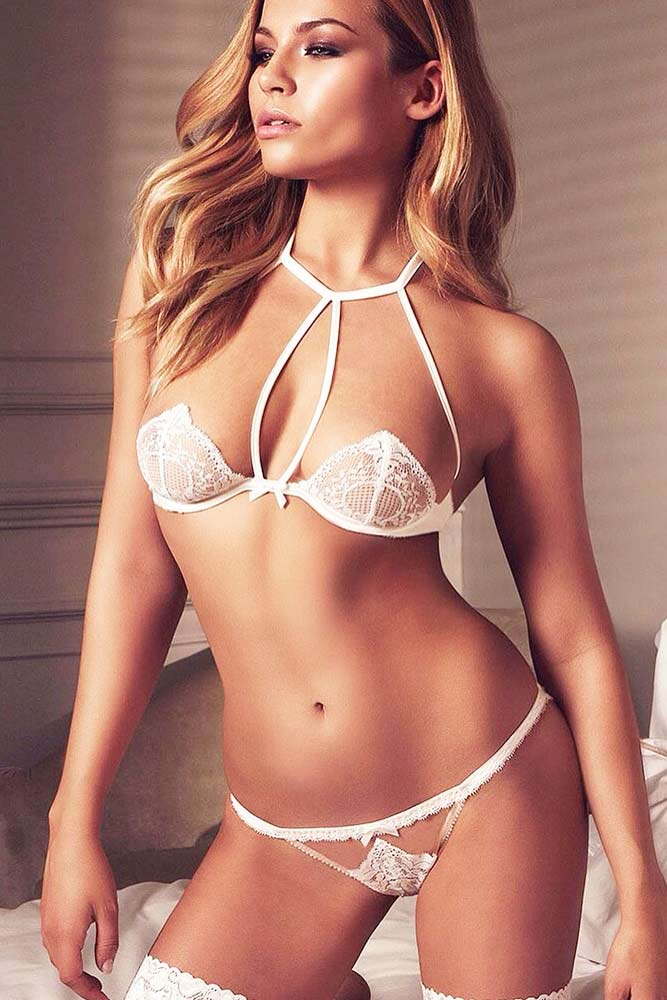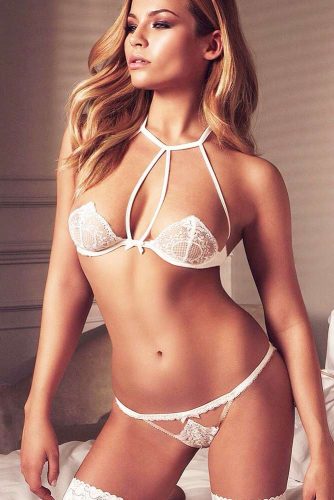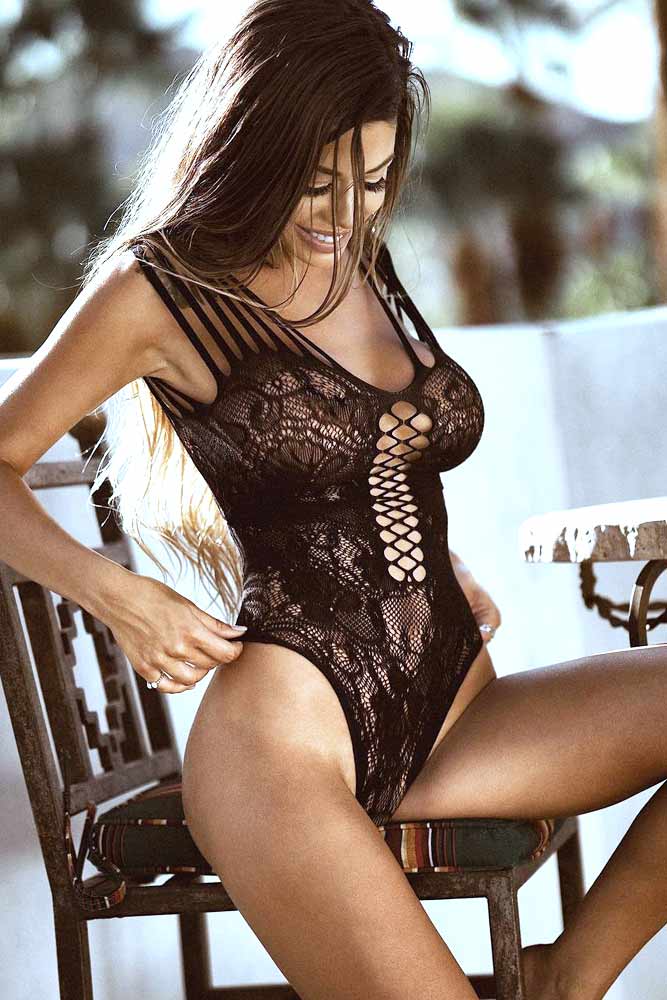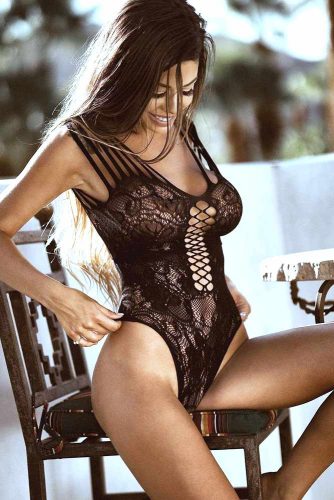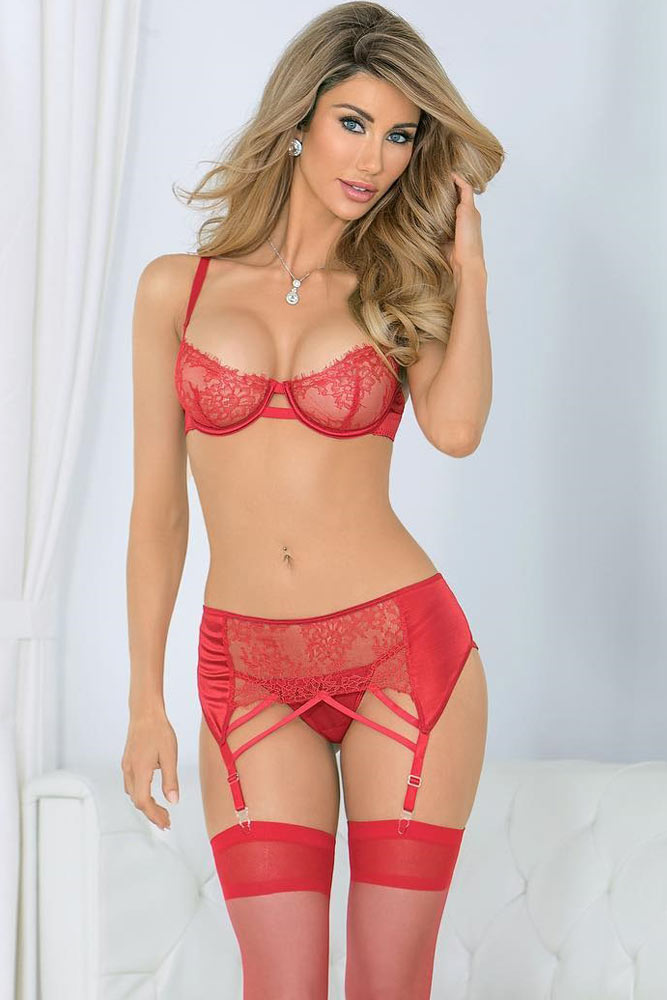 Source: Instagram/ladylouisecorsetry, Instagram/juli.annee, Instagram/lingeriediva
This body shape is symmetrical. Your waist is the narrowest, and the top and bottom parts are equally proportioned. Considering that you don't have to hide any flaws, your only task is to compliment what you already have.
Lingerie Designs
Lingerie Designs Sets With Stockings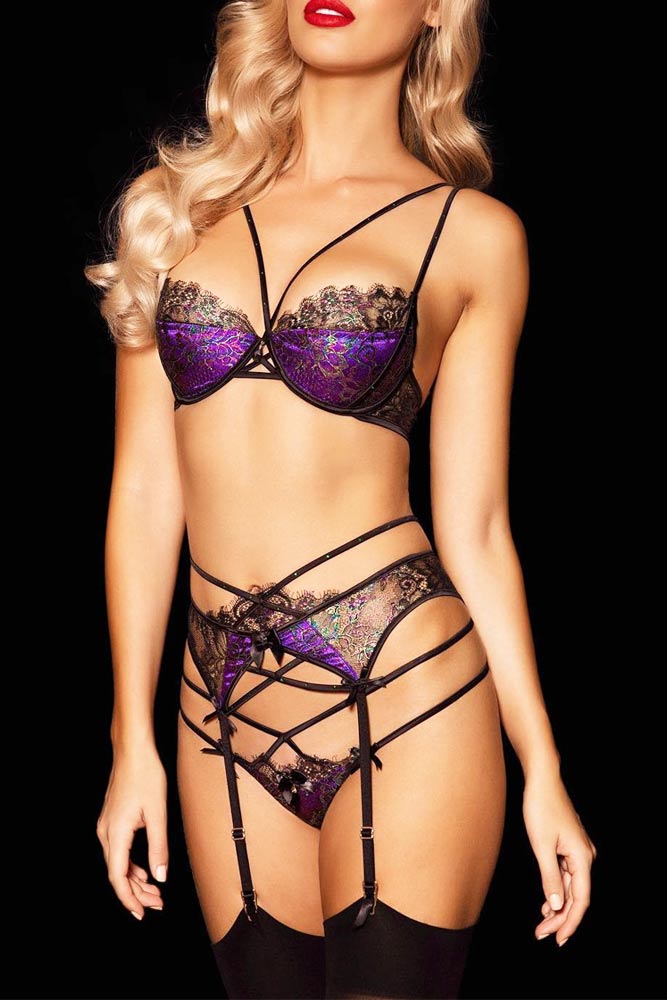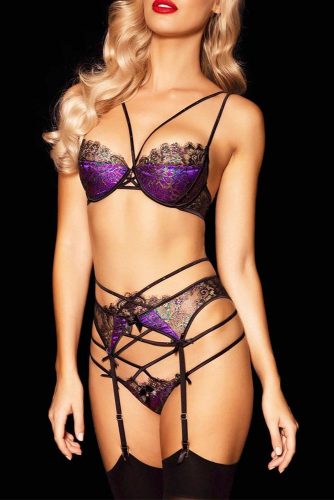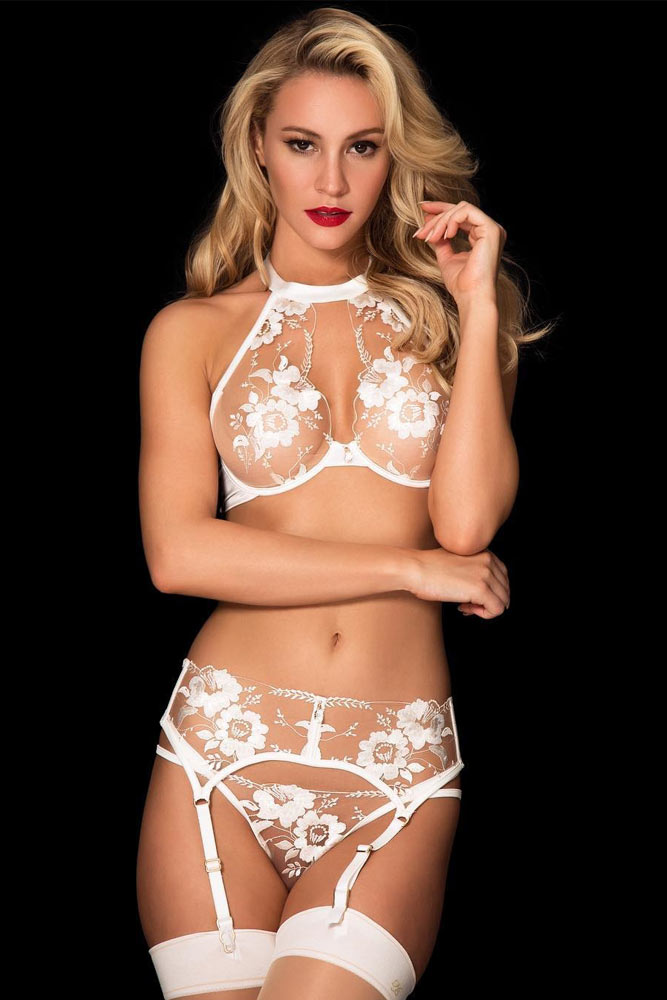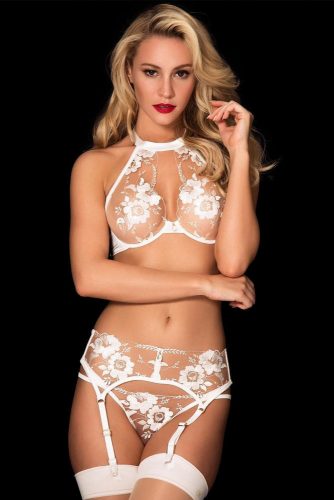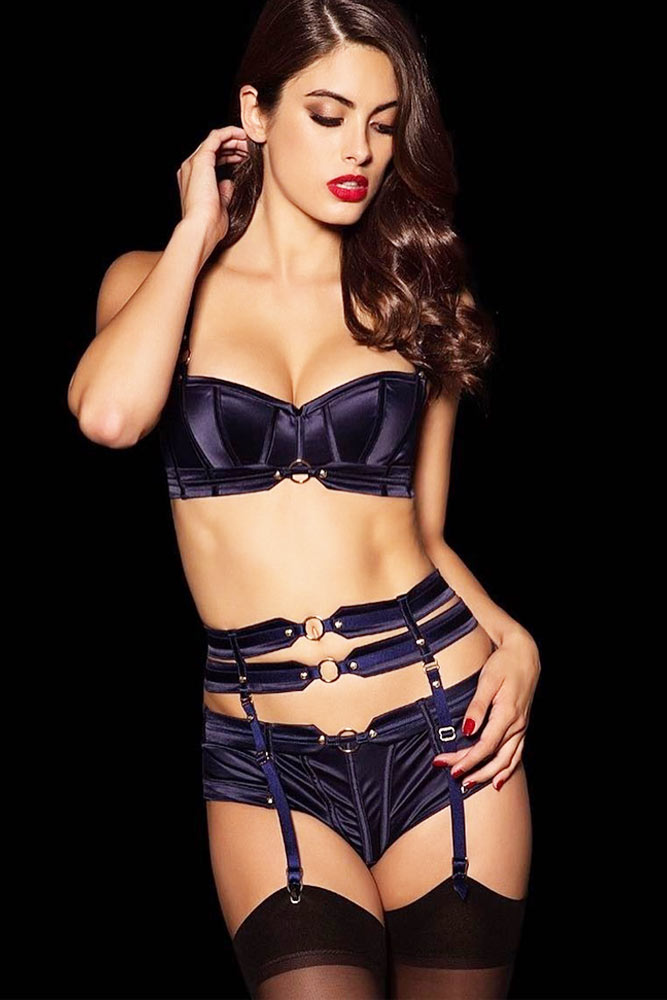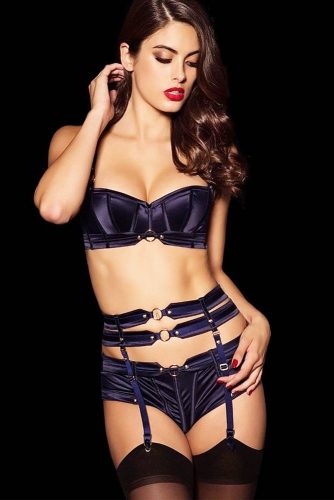 Source: Instagram/honeybirdette
While all these looks are fantastic, the bottom line to picking your perfect boudoir outfit is comfort and confidence.
Lingerie Sets With Stocking Belts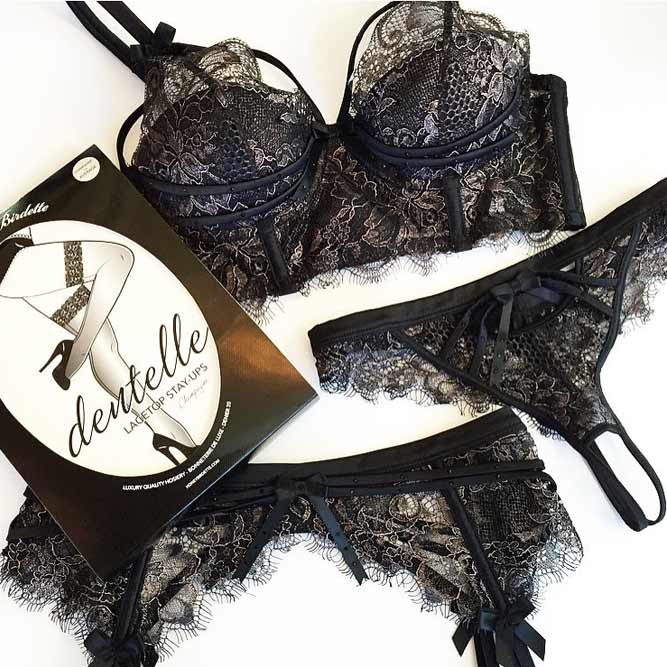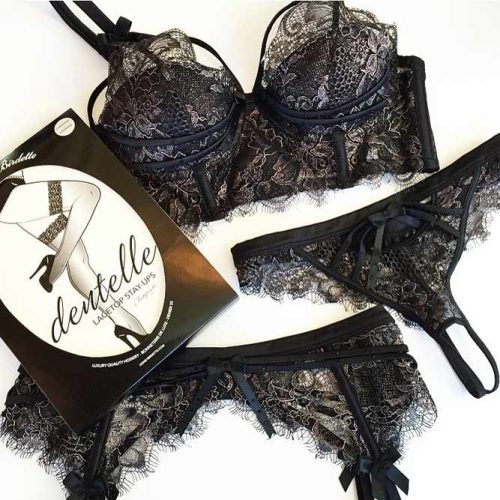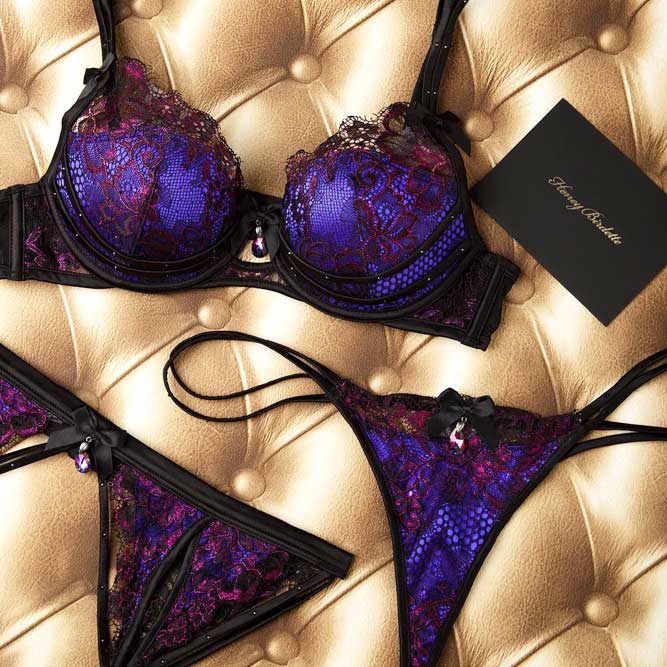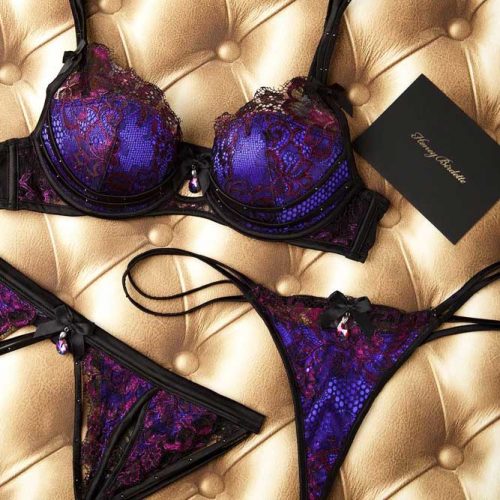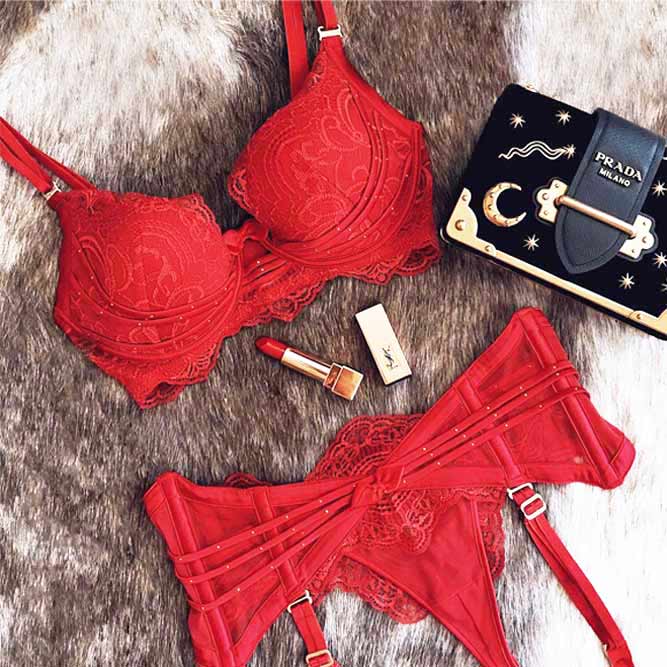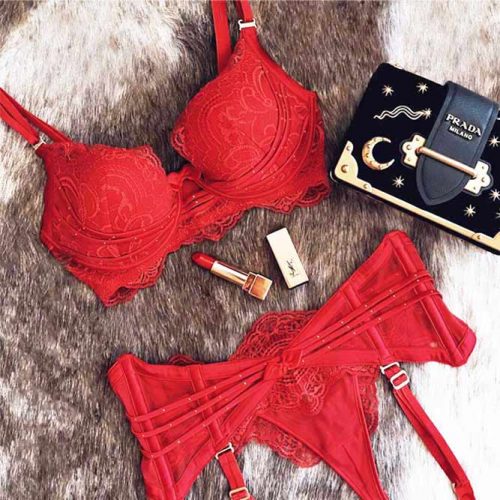 Source: Instagram/honeybirdette
You should be sure that whatever you decide to wear you feel beautiful in! Know that you are amazing and let that shine through.
FAQ: Sexy Lingerie
What corset is right for my body type?
Chose underbust corset for hourglass, round, pear figure. Rectangle figure looks good in waist clinchers as well as an underbust, those options will create a gentle curve. Inverted triangle figures are best complemented either by a waist clincher or an underbust corset.
How do I choose a corset?
Measure your natural waist and after that choose a corset 4 inches smaller than your natural waist, this is what will help you create the hourglass shape. When fitted correctly wearing a corset should not cause any discomfort.
How do you properly wear a bustier?
At first, do not wear it too tight, allow yourself to get used to it. Wear it about for an hour every day for 2 or 3 days. When you feel comfortable, you can pull the laces tightly. Definitely do not sleep in it.
REFERENCES:
Lingerie is a category of women's clothing including undergarments (mainly brassieres), sleepwear and lightweight robes. Source
A bodystocking or body stocking is a one-piece skin-tight garment that covers the torso, legs and sometimes the arms of the wearer. It is a foundation garment or an article of lingerie usually made from a sheer fabric similar to that used for stockings or pantyhose, or from fishnet, lace or an opaque material, or a variation of these materials. Source