Does the idea of magnetic eyelashes sound intimidating to you? Or, maybe, you have never even heard of them? No matter which one you answered yes, we are here to dispel all of your doubts and answer all of the questions that you might come up with. In addition, we had the best magnetic lashes reviewed to help you out with your decision-making process. You will be surprised with the quality these lashes provide, the ease of application and, of course, the outstanding effect they give. Are you intrigued to make your lashes daze in a blink of an eye?
*We may earn money from affiliate links on this page. Please check out our disclosure policy for more details.
Best Magnetic Eyelashes
Lash FX Magnetic Eyelashes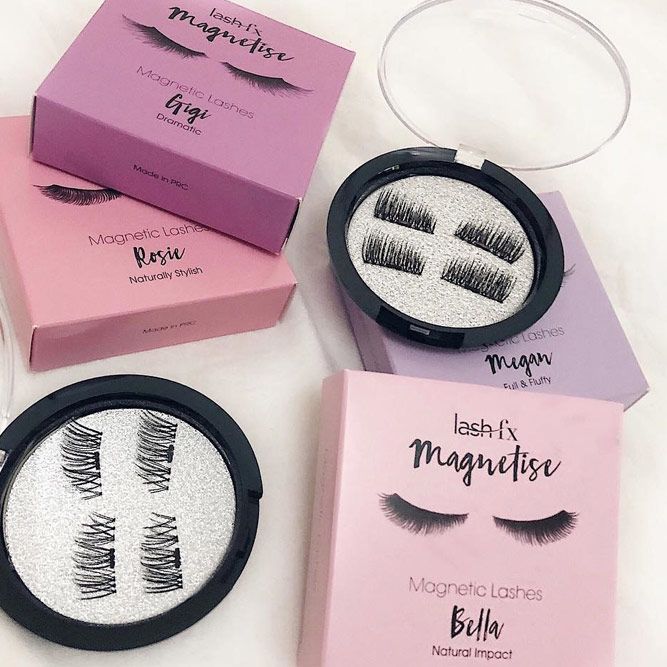 Credit photo: Instagram.com/jlashfxofficial
Although the range Lash FX Magnetic Eyelashes offer is not that extensive, they nevertheless come in all of the necessary options to provide you with different effects. If you want natural-looking lashes, go with Bella. Rosie also will give you a natural appearance yet with a stylish twist. For those who choose drama in makeup, there is no better option than Gigi. With Meghan, your lashes will gain fluffiness and fullness. Finally, Ellie is that one golden mean between the naturalness of Bella and Rosie and drama created by Meghan and Gigi. No matter the length and volume, they blend seamlessly in your real lashes.
The bottom line, all of FX Magnetic Eyelashes are worth to stock up on. As they are reusable, you can alternate them depending on the effect you want to achieve. The application is effortless and the quality is superior, which makes them one of the best magnetic eyelashes.
Kiss Magnetic Lashes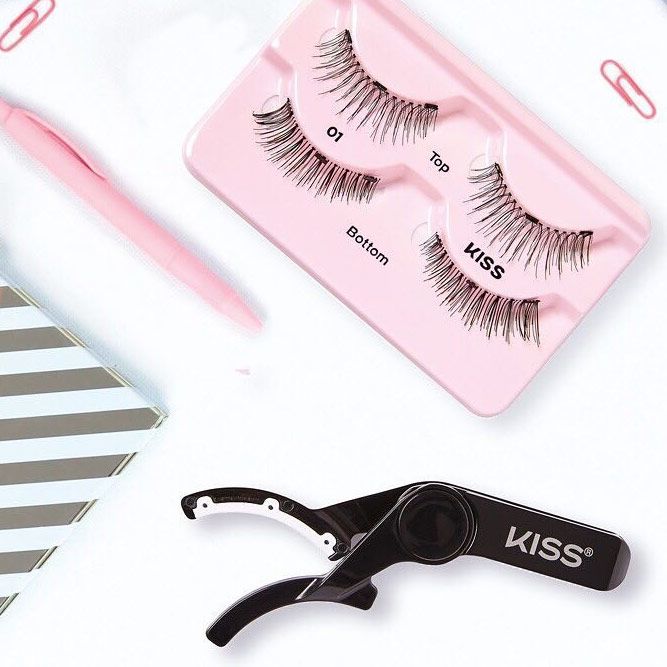 Credit photo: Instagram.com/jkissproducts_de
If you are looking for the lashes that will not hit your pocket, then you need to take a closer look at Kiss Magnetic Lashes. They are a wonderful budget-friendly alternative to strip lashes and a perfect choice if you want to try magnetic eyelashes for the first time. They are featherweight, so you will not experience any discomfort while wearing them. Even though these Kiss lashes are rather spaced out compared to other similar lashes, they provide you with an impressively natural feel and look. As a bonus, you get a special applicator tool, thanks to which you will not have any difficulties when buckling the lashes.
One-Two Cosmetics Lashes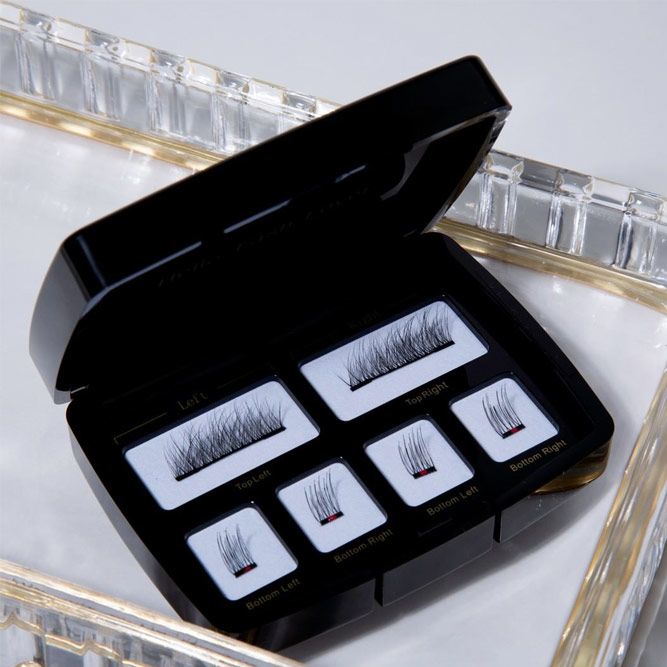 Credit photo: Instagram.com/jonetwocosmetics
Even makeup artists who work with celebrities opt for magnetic lashes. Those from One-Two Cosmetics are one of the most popular choices for celebrity makeup. Their ease of application puts them far ahead of others. Moreover, the opportunity to do a double and triple take on them does not leave any chances for strip lashes. Besides, the lengthening and dramatic effect these lashes provide allows you instantly pull together any makeup and spruce up any look. Of course, you will need to practice a little to master the hit-and-run application. However, every second spent will be paid off with awed glances and compliments.
Eylure Magnetic Lashes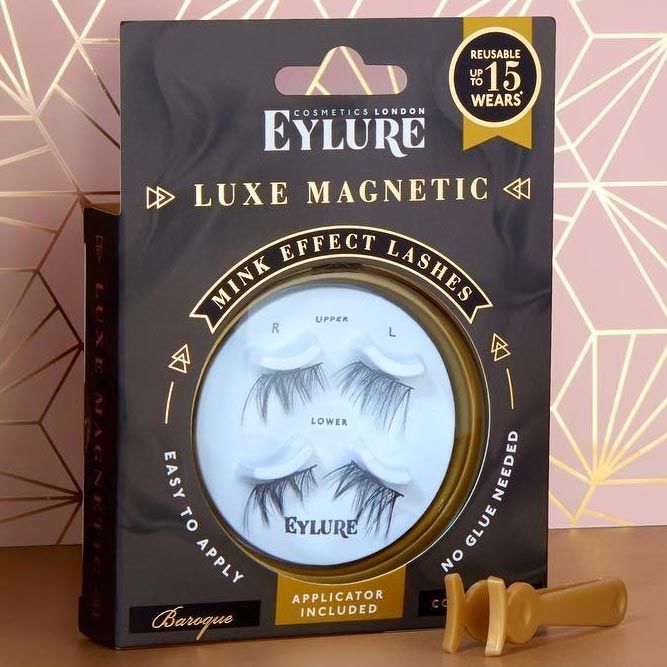 Credit photo: Instagram.com/jeylureofficial
Even though we have noted that mascara is optional, with Eylure Magnetic Lashes it is rather obligatory. The thing is they can slide off your natural lashes, so you need to make the latter a little rough to help the magnetic lashes to grip. If to disregard this minor downside, these lashes are splendid. They will give your eyes an effect of mink lashes, which will make everybody envy. The application is easy, especially with the applicator that is included in the package. Furthermore, their lasting power really impresses, as you can use them up to 15 times.
Ardell Magnetic Lashes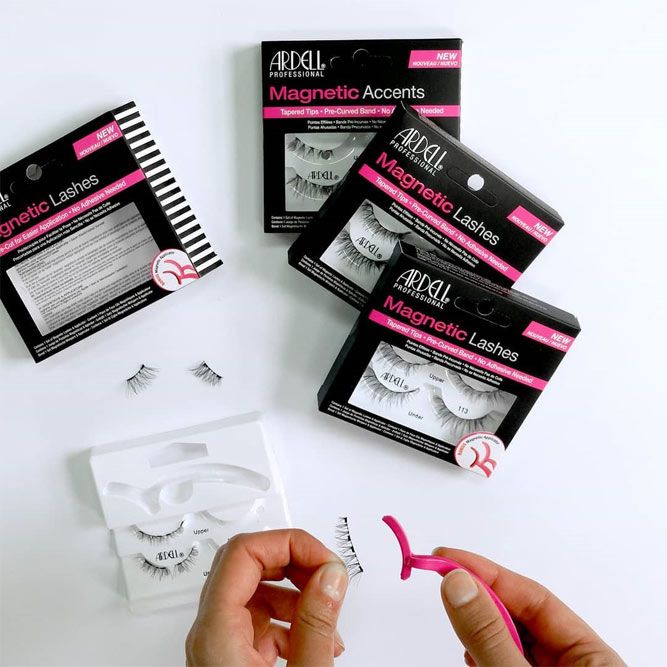 Credit photo: Instagram.com/jardelllashesaus
It is hard to find a person who wears false eyelashes and does not know the brand named Ardell. Their Wispies caused a serious stir in the industry. Of course, the company keeps up with fashion trends and has its own line of magnetic fake eyelashes. Obviously, their quality is beyond one's expectations. Thanks to the applicator that comes with each package, the application is hassle-free, which encourages you to wear them on a daily basis. The wide range of options allows choosing the ones that will be able to complement your outfit and express your mood most precisely. Besides, they are perfectly tailored to fit any eye shape. The band is curved and the tips are tapered, so they look unbelievable natural yet flattering.
Everything You Should Know About Magnetic Eyelashes
What Are Magnetic Eyelashes And How Do They Work?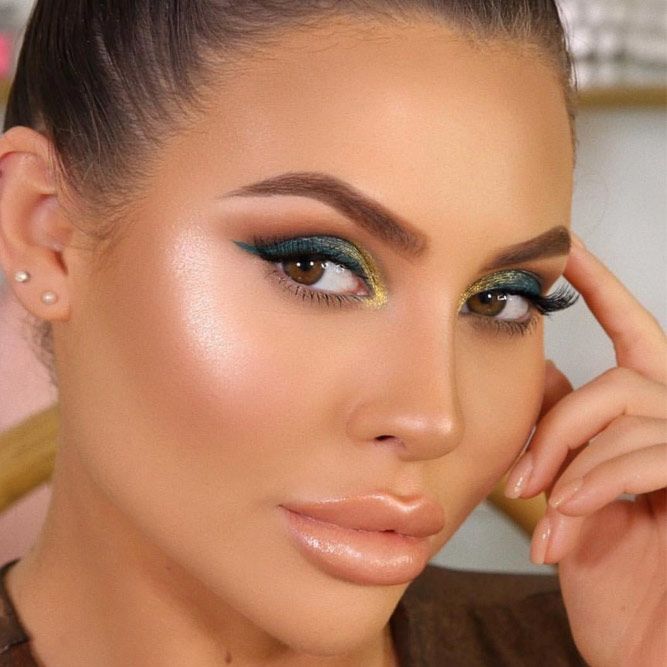 Credit photo: Instagram.com/jadeywadey180
For those who do not have a clue what are magnetic eyelashes, here is some useful info that will clear things up. When you apply traditional false eyelashes, you need to squeeze a bead of eyelash glue onto a strip lash, wait until it becomes tacky and then attach over your natural eyelashes. When the glue is dry, it can still be noticeable even if it is clear. So you need to cover it up using eyeliner. Thus, you add only one additional row of eyelashes, as there is a single strip for each eye. And when it comes to removal, first, you need to loosen the glue using a cotton pad soaked in a makeup remover and then lift the eyelashes away. Because of all of these manipulations, in most cases, falsies can be used once only.
So, how do magnetic eyelashes work, you may now wonder. Unlike false ones, magnetic eyelashes come in a pack of four. Instead of glue, they are fixed thanks to small oblong magnets that each band has in the middle. They are reusable and do not require any removers. To make them work, you need to cling the upper lash strip to the bottom one having your natural lashes placed between them. Whether to apply mascara or not afterward depends solely on the effect you are aiming at and the type of lashes you are going for.
How To Put On Magnetic Lashes?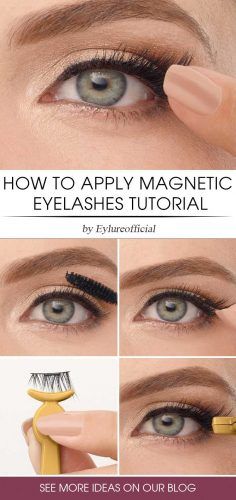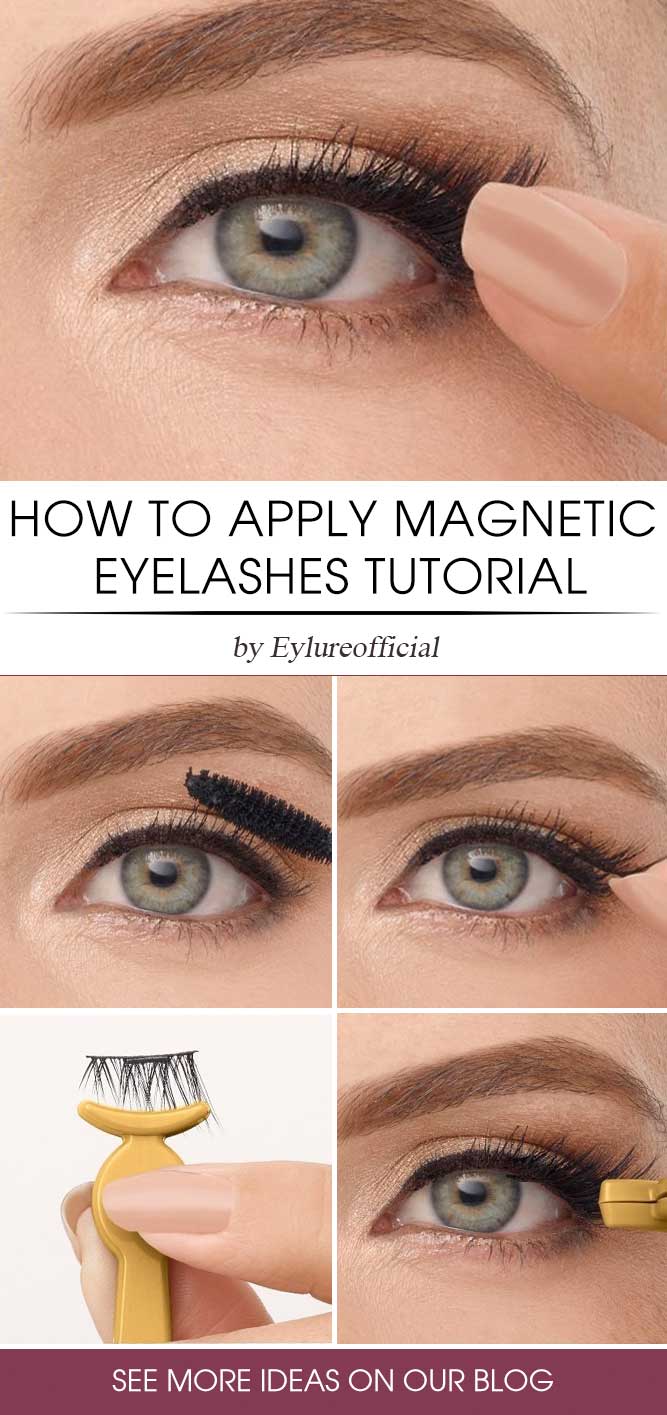 Credit photo: Instagram.com/jeylureofficial
Still, you may be a little confused about how to apply magnetic eyelashes. Although it does take a little practice, after a while, it will not take you longer than the application of traditional falsies. So, here is a quick tutorial for you to follow:
Brush your natural lashes using a special brush or take the clean wand from mascara.
Using tweezers, grab the lash band with the magnet underneath.
Put it over your upper lashes similar to the way you would stick usual false eyelashes. At this moment, we really suggest you do not blink.
Grab the lash band with the magnet atop and locate it below your real lashes. This is when you have done everything you are required. Now, the magnets will pull to each other thus securing the lashes.
In case you still need some assistance, most magnetic eyelashes come with detailed instructions. Hence, just follow them thoroughly and you are bound to succeed.
What Do Magnetic Lashes Feel Like On?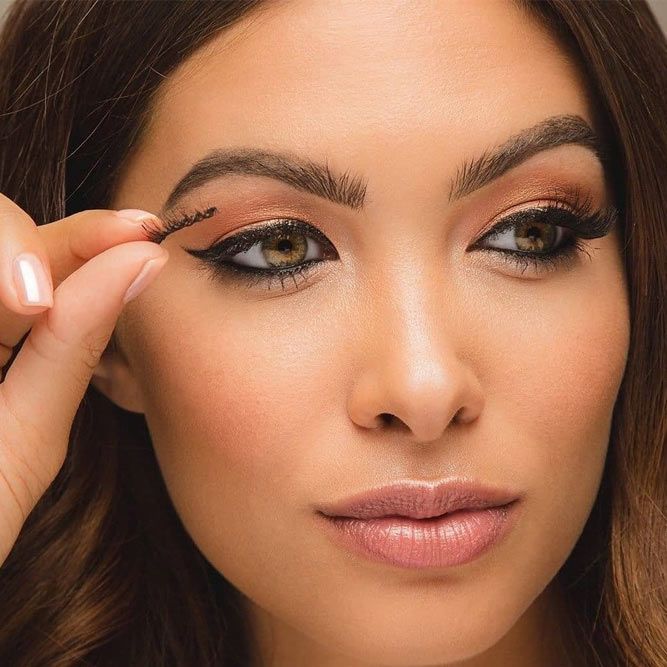 Credit photo: Instagram.com/jl.as.h
Now that you know that magnetic false eyelashes use magnets to hold on your real lashes, you might wonder, are magnetic eyelashes safe? And we say, absolutely. You do not use glue to apply them, so there is no risk of irritation, tight, allergy, discomfort or any other unpleasant feelings the use of adhesive entails. Also, you can remove and put them back on the go. Besides, magnetic lashes are weightless, so you will not even notice that you wear them except for the tons of compliments you are going to get left, right and center.
On top of that, if you are a glass-wearer, you do not have to worry that these lashes will somehow cause you inconvenience. Their cut is just perfect not to interfere with your natural lashes despite the length and wispiness. You do not have to adjust them to your eye shape, as they are already of the right size and shape. They do not dig into your eye corners thanks to an imperceptible band. Finally, the effect they give is much more flattering, as they are placed closer to the outer eye corners, which creates a lighter, more natural impression.
Do Magnetic Eyelashes Actually Stay On?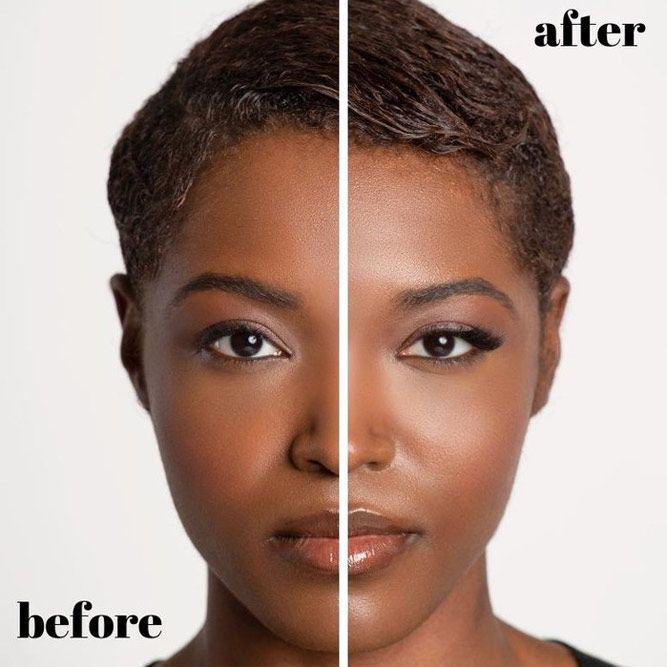 Credit photo: Instagram.com/jonetwocosmetics
You cannot still help but wonder, do magnetic eyelashes work? Of course, you may have some doubts about their staying power. However, you can rest assured that magnetic lashes will not let you down. Do not be misled by their subtle weight. They hold pretty tight unlike regular fake eyelashes, which can detach near the edges. Even after a long night out or intensive workout (all of us want to look pretty in those gym selfies, eh?), magnetic lashes never budge if you do not want to make them do it yourself.
And even in this part, they greatly surpass usual strip lashes. To remove the magnetic ones, you just need to slightly nip them using your index finger and a thumb and they will unsling. As easy as it sounds. No soaking in makeup remover, no tearing off with your own lashes.
How Long Do Magnetic Lashes Last?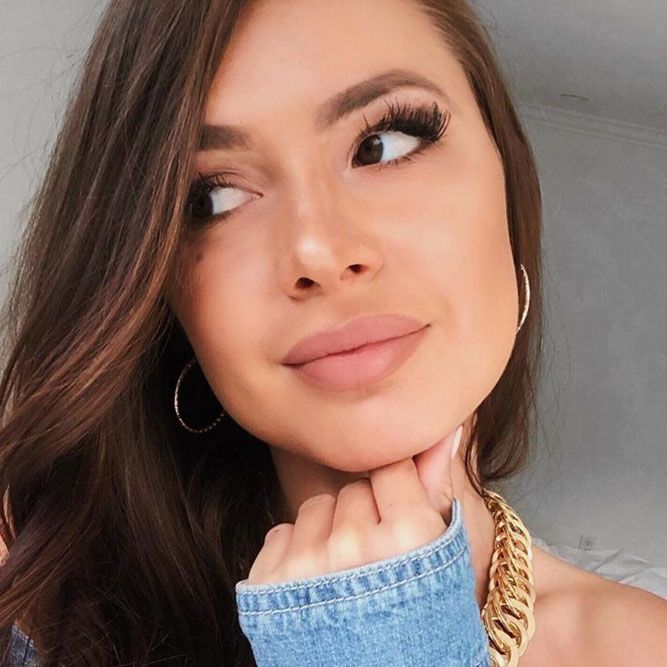 Credit photo: Instagram.com/jonetwocosmetics
Although we have already mentioned that you can use magnetic eyelashes more than once, we have not specified how long they actually last. Their lifespan fully depends on how to use magnetic eyelashes. If you handle them with care, they will stand in good stayer. The manufacturer usually takes care of it and provides you with all the necessary conditions so that their product would demonstrate the highest quality. Thus, most lashes come in special magnetic cases that allow you to store them safely without the risk of getting lost. As for the strength of the magnets, it does not fade after either the first or the third time you wear the lashes.
On that note, we are pretty sure that we have managed to convince you why magnetic eyelashes are worth trying. They visually enlarge your eyes and instantly make them look more alluring. The application does not require much time or effort. You just need to practice a little to master the skill of putting on the lashes on the go. They are absolutely safe, as you do not need any adhesive product to make them hold. And the removal is just a godsend because you can do it even when you are already in bed.
FAQ: Magnetic Eyelashes
Are magnetic eyelashes safe?
Magnetic eyelashes are safe and many people think they are even safer than traditional false eyelashes. This is because you don't use regular eyelash glue, that can sometimes cause irritation, when applying magnetic eyelashes. In addition, easier removal of magnetic lashes ensures there is no pulling out of your natural lashes. However, it is recommended not to wear them every day and remove them before sleeping or showering.
How many times can magnetic lashes be worn?
Magnetic lashes are reusable and can serve you longer than traditional false lashes. If you clean them after removing, magnetic lashes can be worn up to 50 times.
Was this article helpful?