Thanksgiving quotes can remind you what to be thankful for in your life. We wait for this warm family holiday to praise our gratitude to the God for having such a wonderful family, close friends who can support us no matter what happens in our lives, for our health, opportunities, and achievements and, of course, for love that is always present in our lives in one form or another. Finally, we are thankful for hope, as hope helps us to keep moving forward.
Thanksgiving Quotes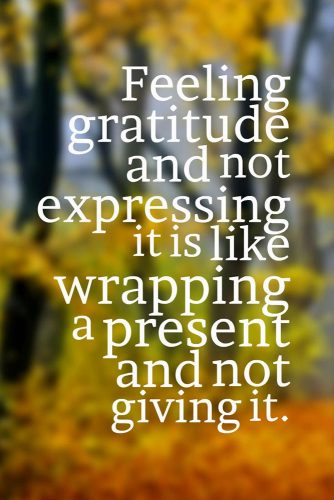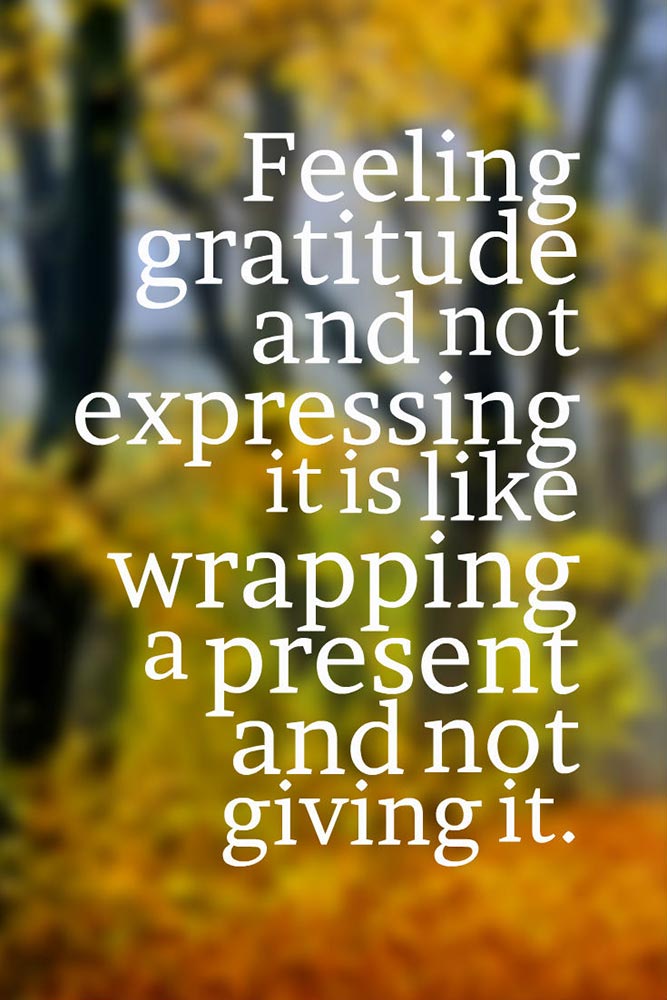 Feeling gratitude and not expressing it is like wrapping a present and not giving it.
Thanksgiving Quotes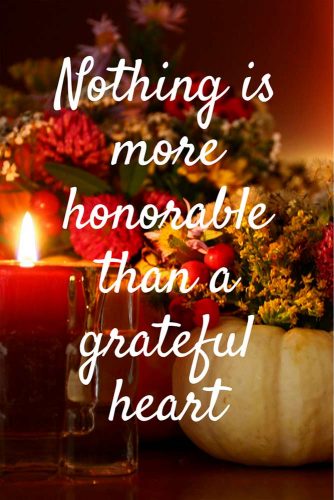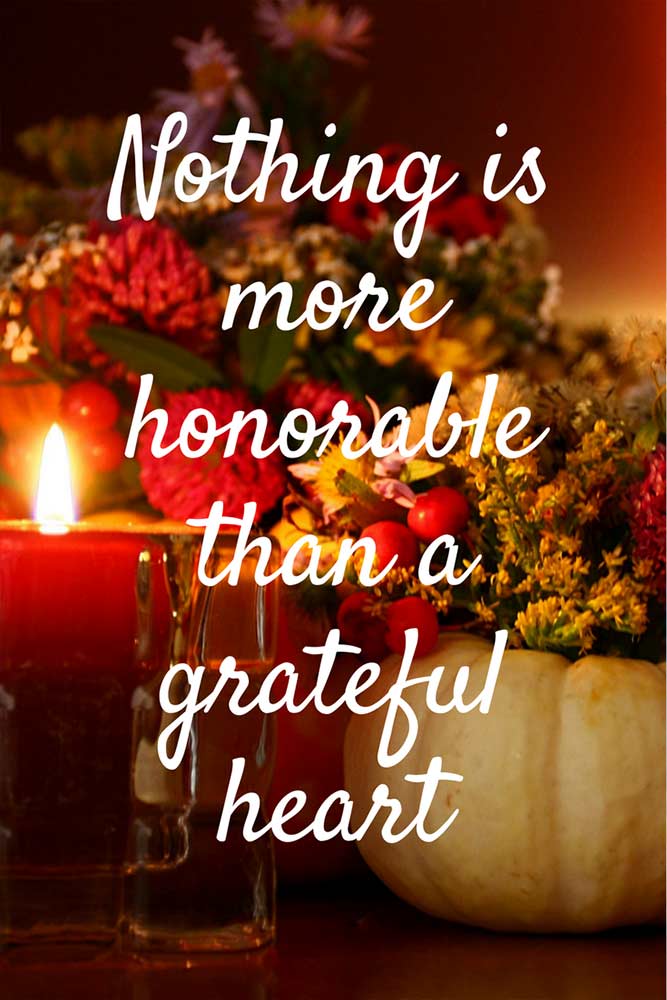 Nothing is more honorable than a grateful heart.
Quote #3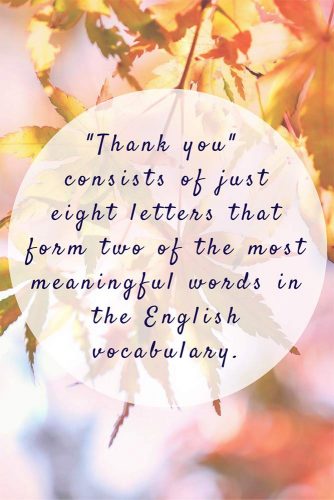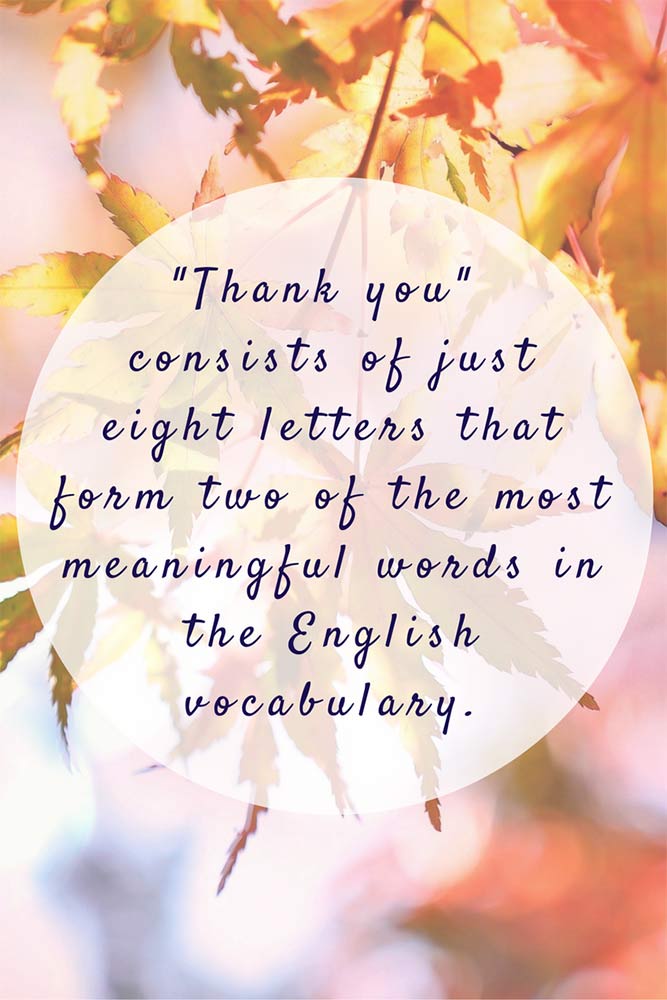 "Thank you" consists of just eight letters that form two of the most meaningful words in the English vocabulary.
Quote #4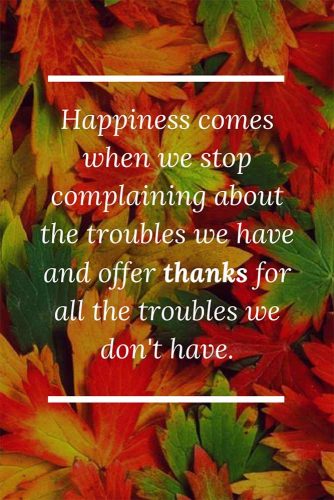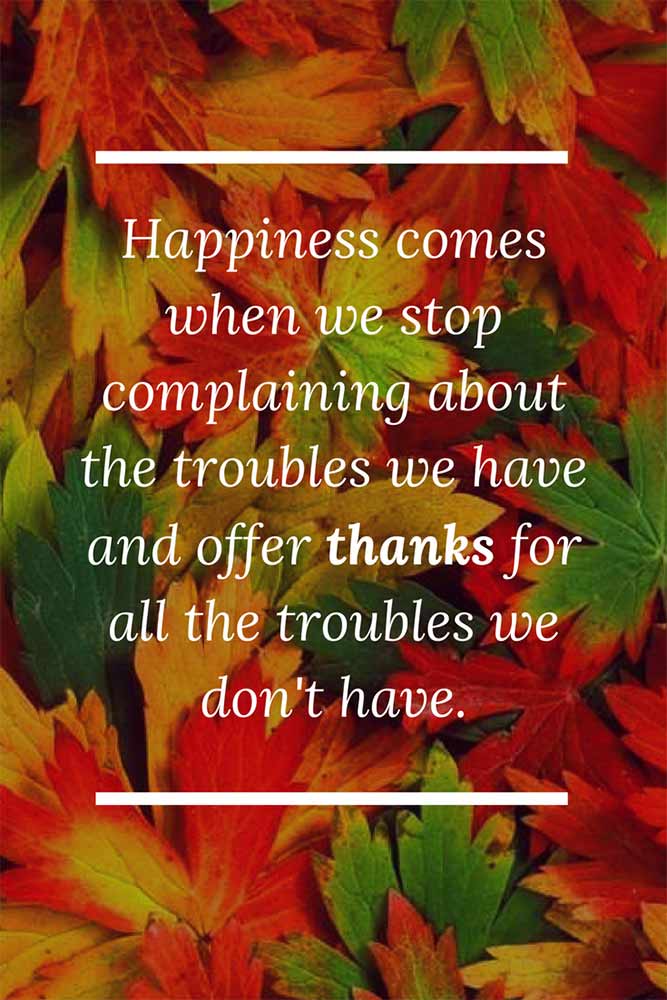 Happiness comes when we stop complaining about the troubles we have and offer thanks for all the troubles we don't have.
Quote #5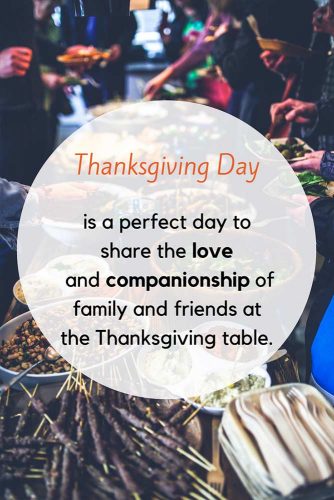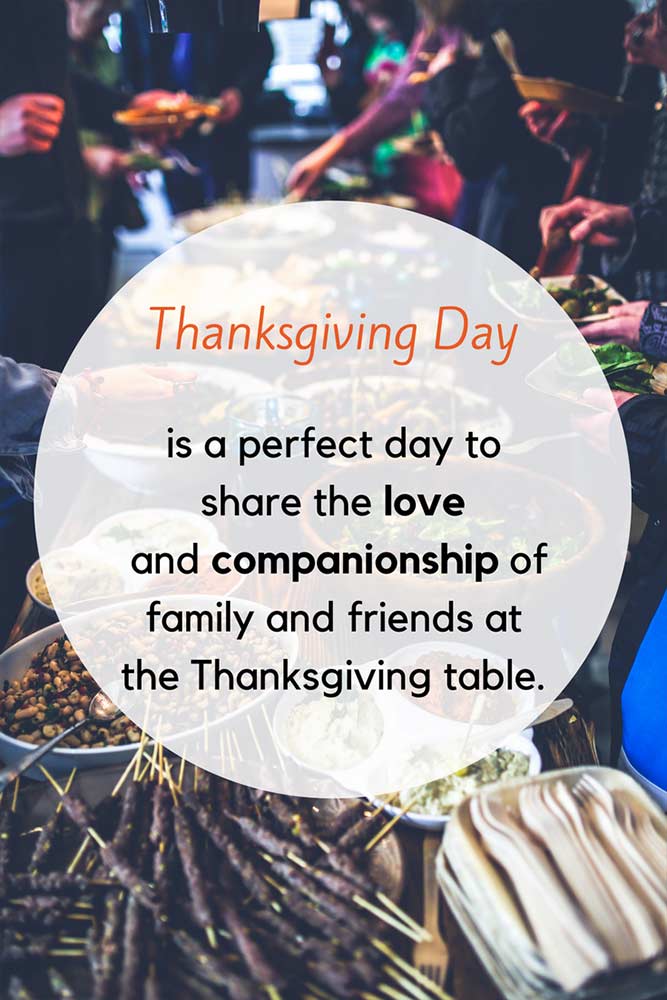 Thanksgiving Day is a perfect day to share love and companionship of family and friends at the Thanksgiving table.
Quote #6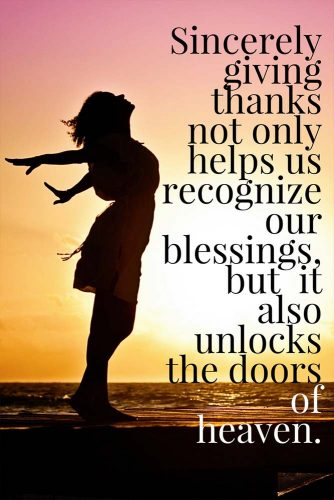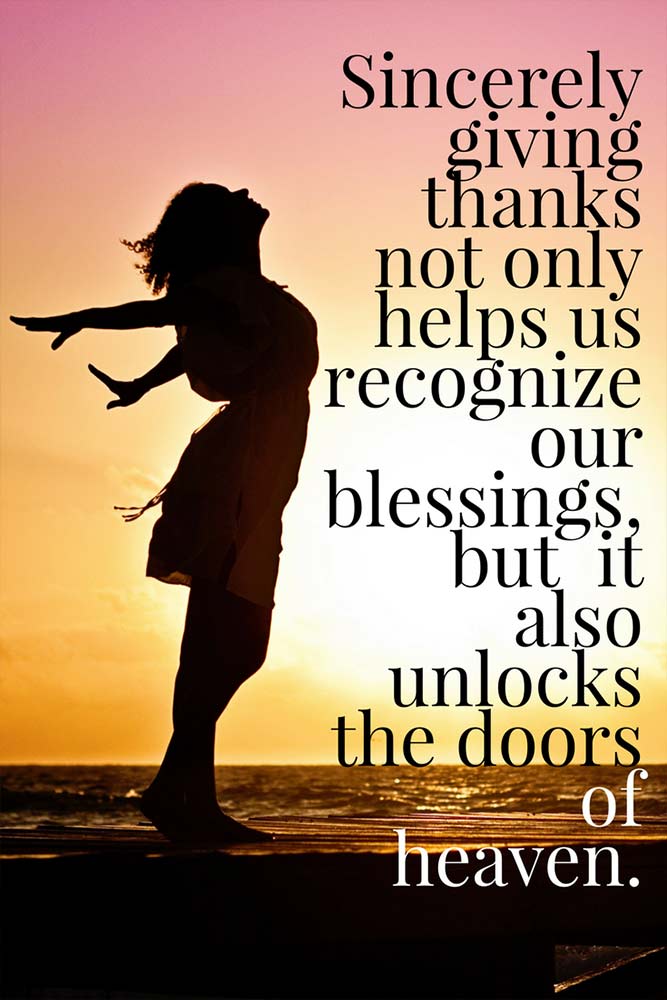 Sincerely giving thanks not only helps us recognize our blessings, but it also unlocks the doors of heaven.
Quote #7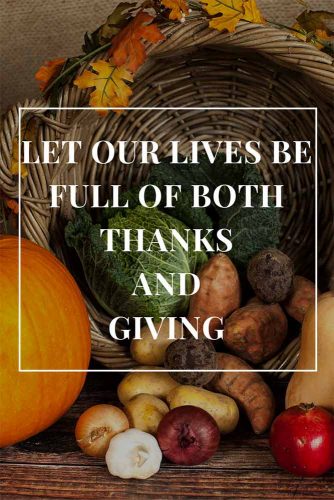 Let our lives be full of both thanks and giving.
Thanksgiving Quotes
One of the advantages of spending time with your family is that it is so calm, fun, and relaxing that you won't need any headache remedies the next day.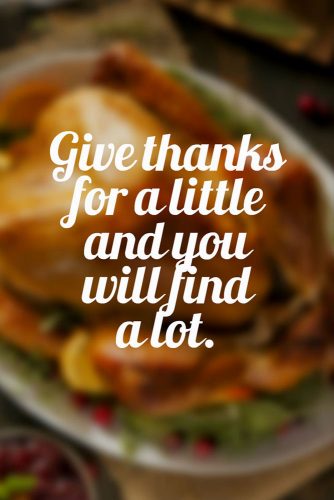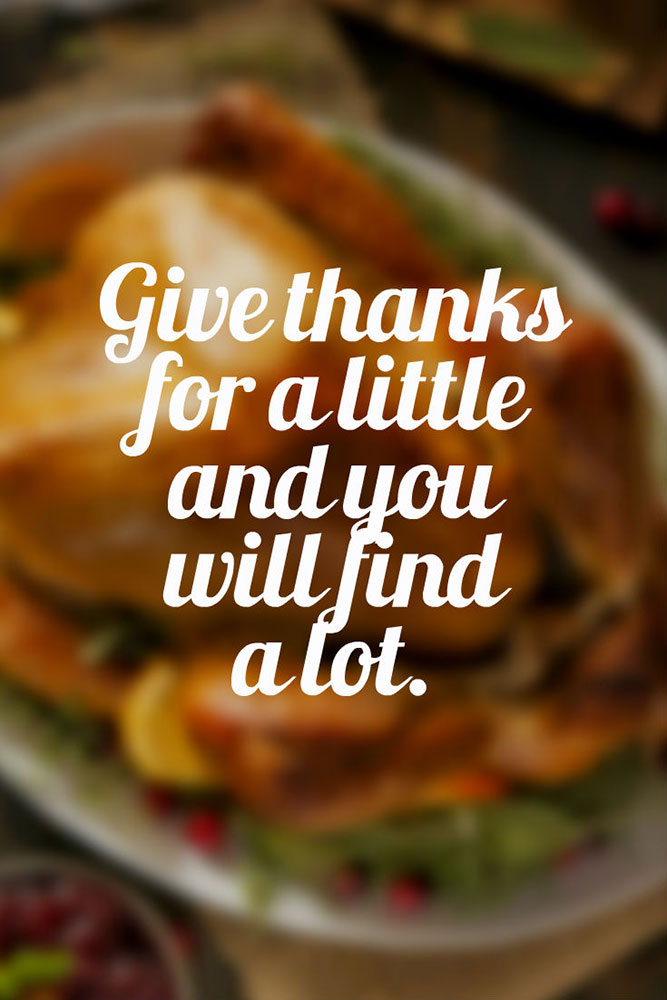 Give thanks for a little and you will find a lot.
Quote #9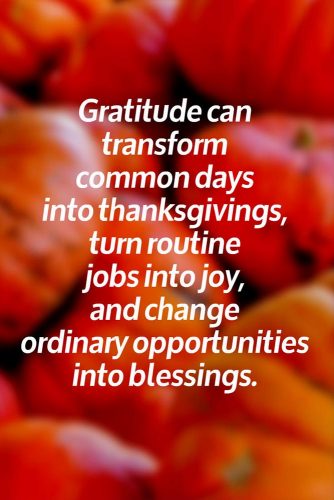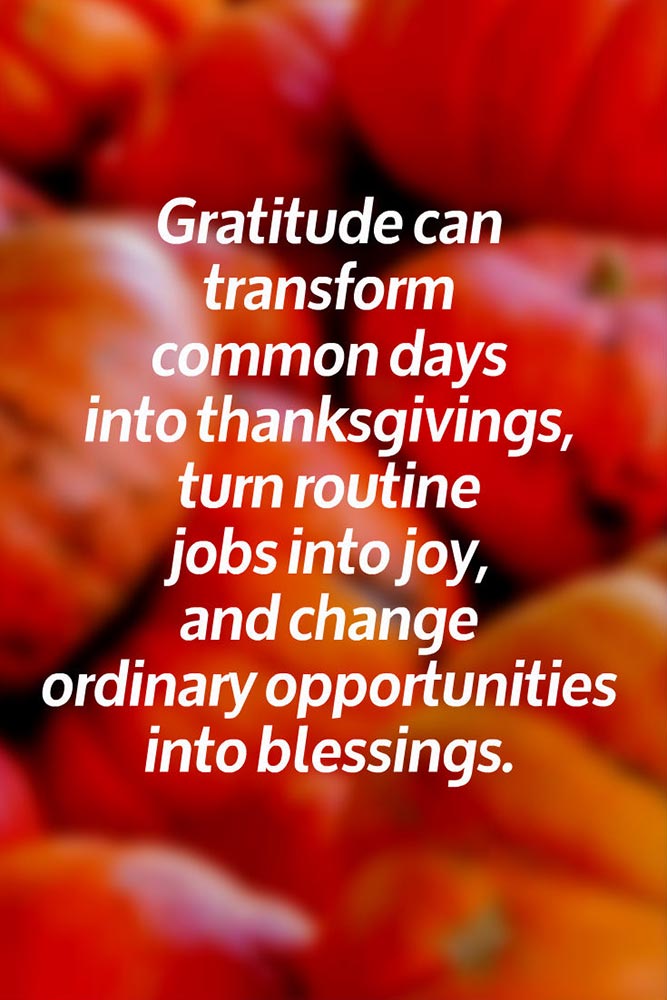 Gratitude can transform common days into thanksgivings, turn routine jobs into joy, and change ordinary opportunities into blessings.
Quote #10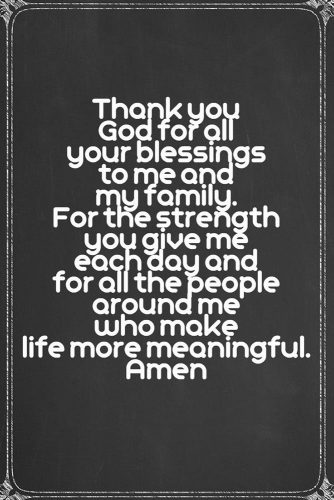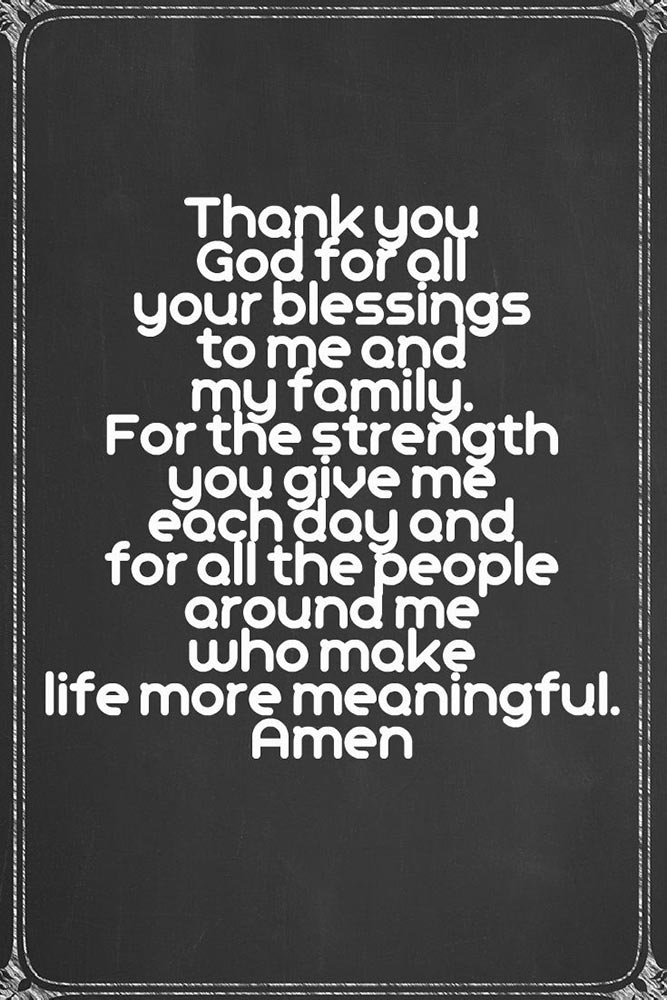 Thank you God for all your blessings to me and my family. For the strength you give me each day and for all the people around me who make life more meaningful. Amen
Quote #11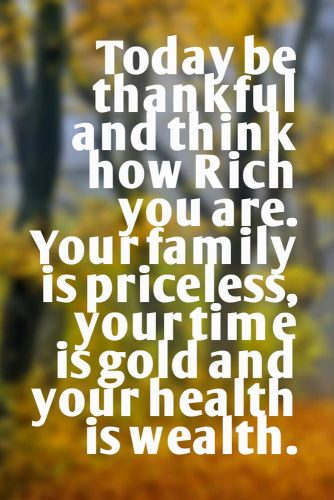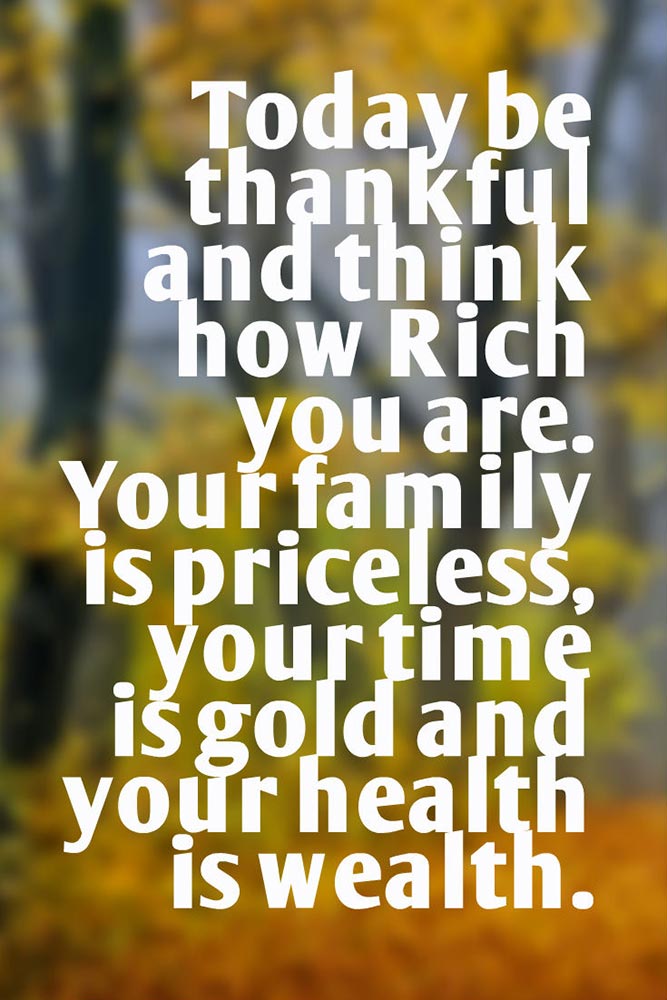 Today be thankful and think how Rich you are. Your family is priceless, your time is gold and your health is wealth.
Quote #12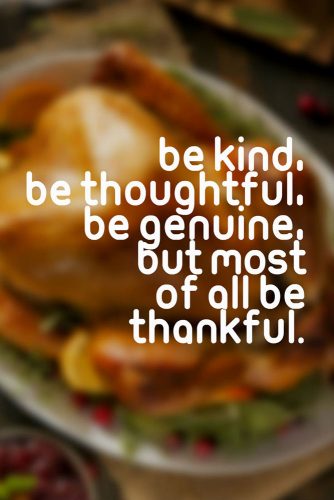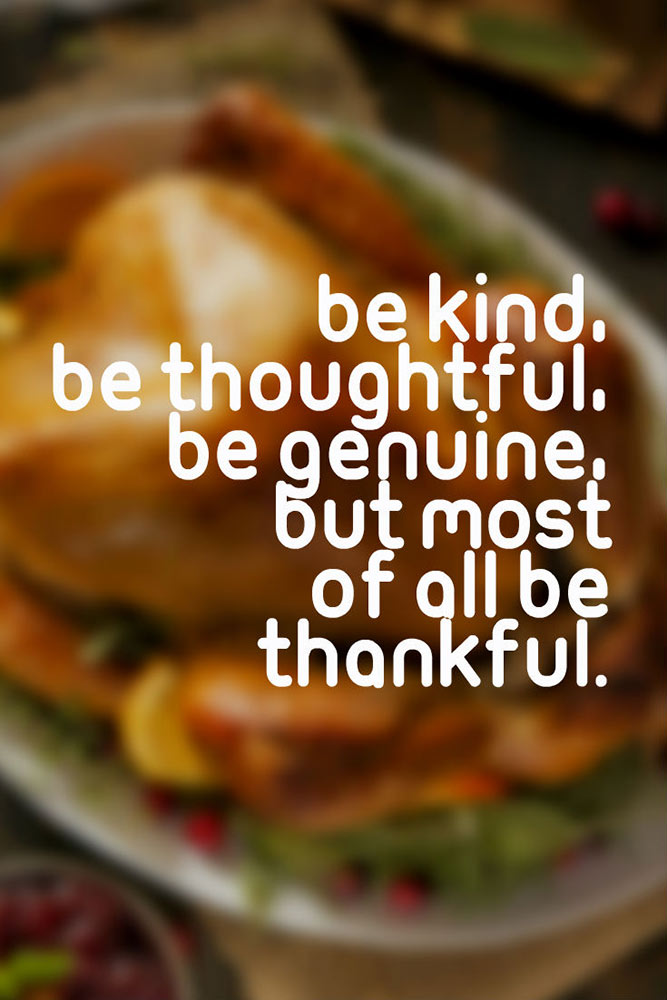 Be kind, be thoughtful, be genuine, but most of all be thankful.
Thanksgiving Quotes
Your family will show you how to be awesome and spend quality time at home. Have a happy thanksgiving!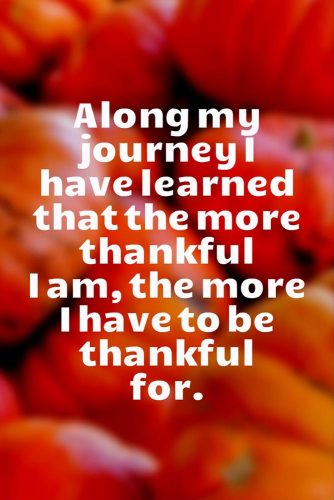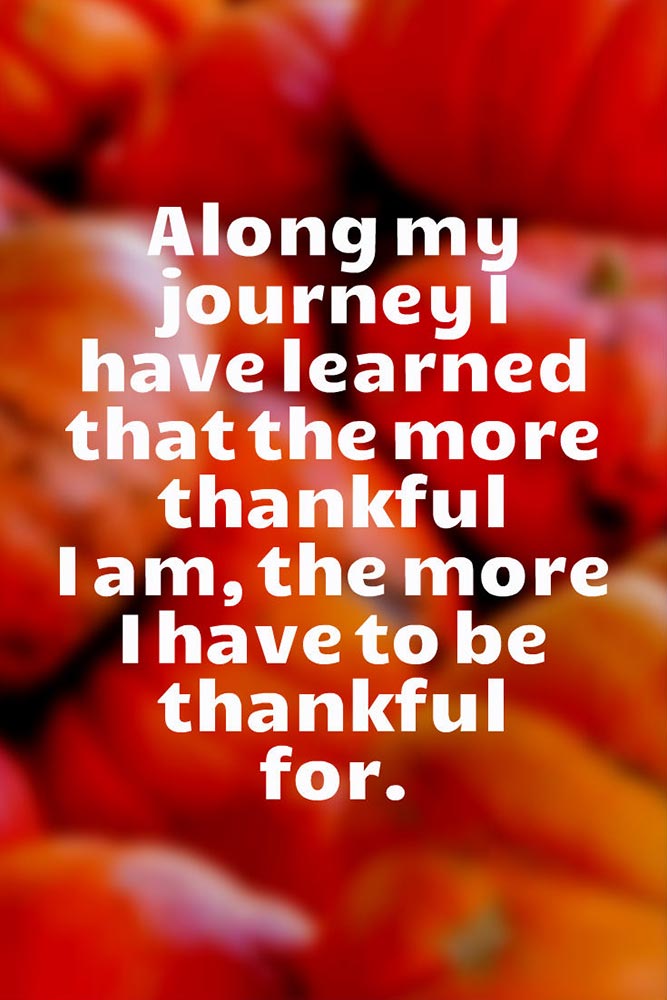 Along my journey I have learned that the more thankful I am, the more I have to be thankful for.
Quote #14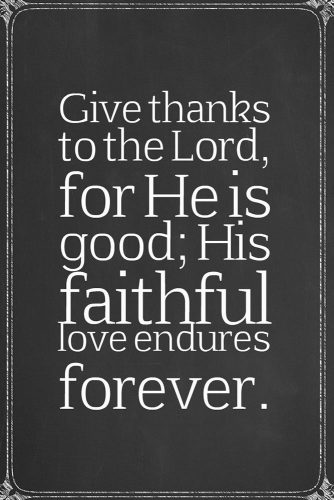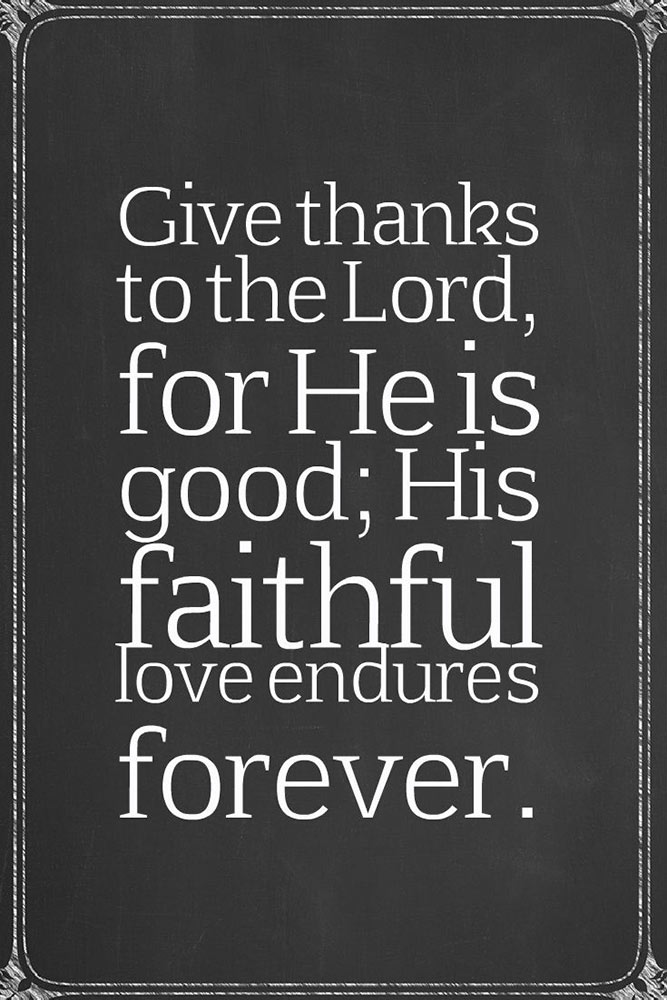 Give thanks to the Lord, for He is good; His faithful love endures forever.
Quote #15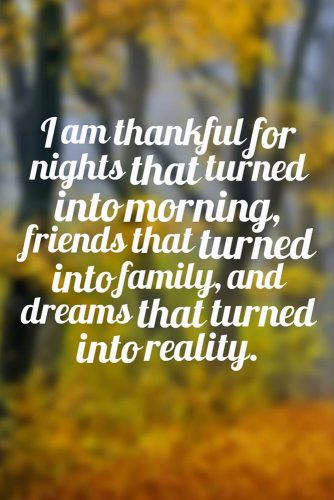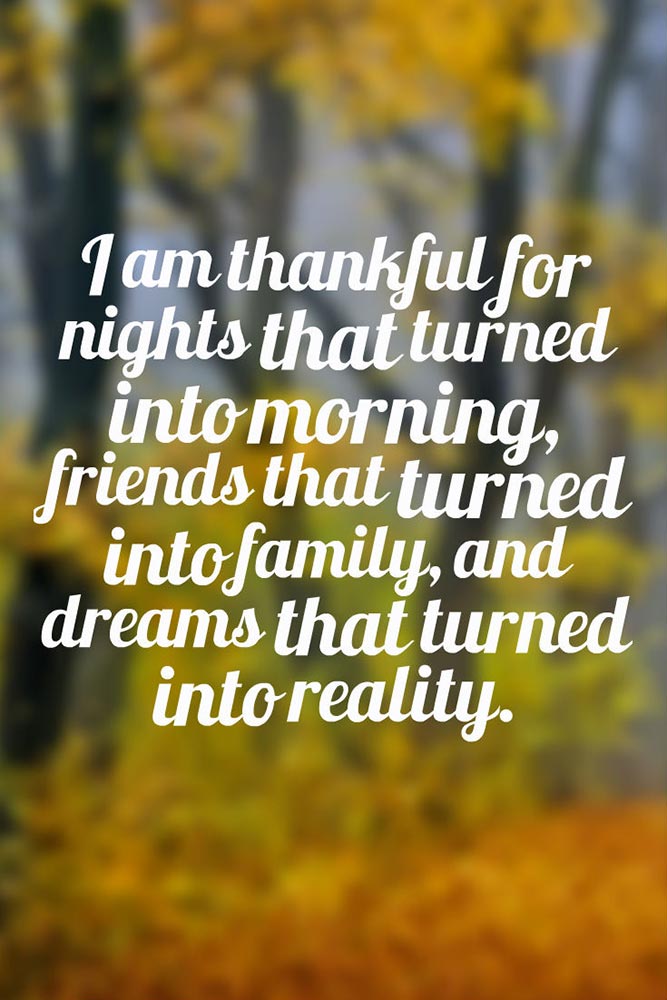 I am thankful for nights that turned into morning, friends that turned into family, and dreams that turned into reality.
Quote #16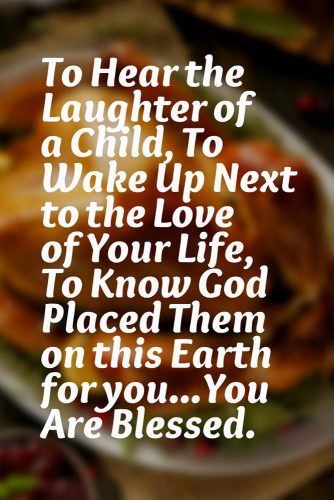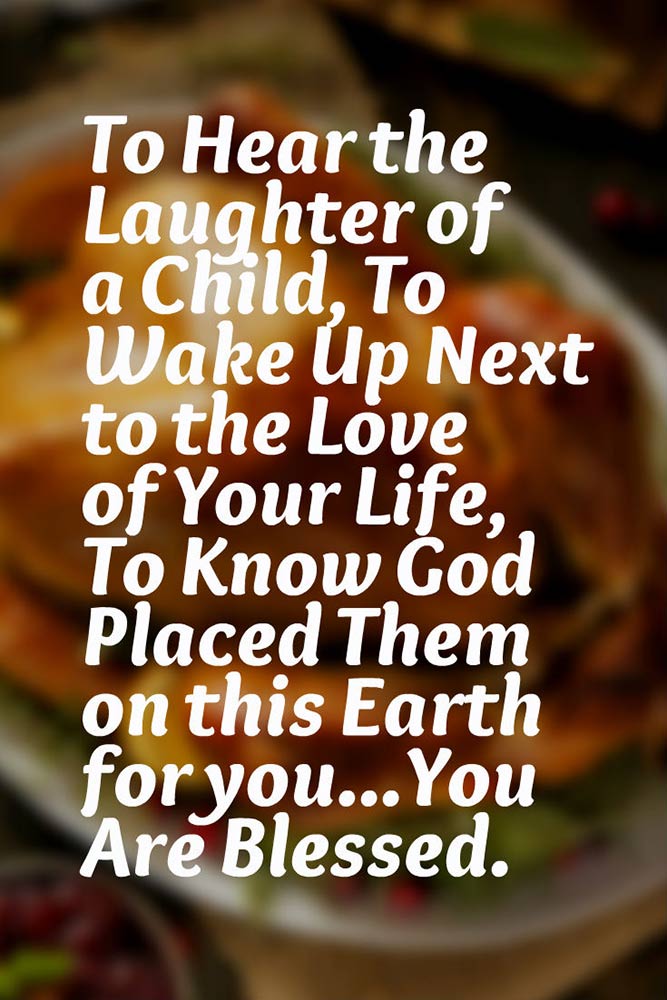 To Hear the Laughter of a Child, To Wake Up Next to the Love of Your Life, To Know God Placed Them on this Earth for you... You Are Blessed.
Quote #17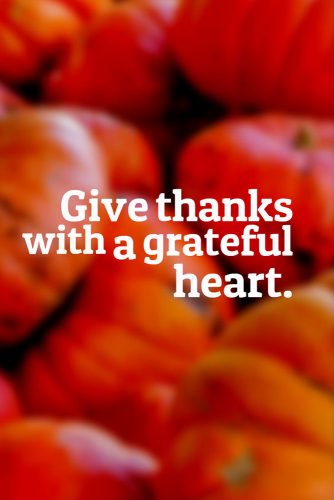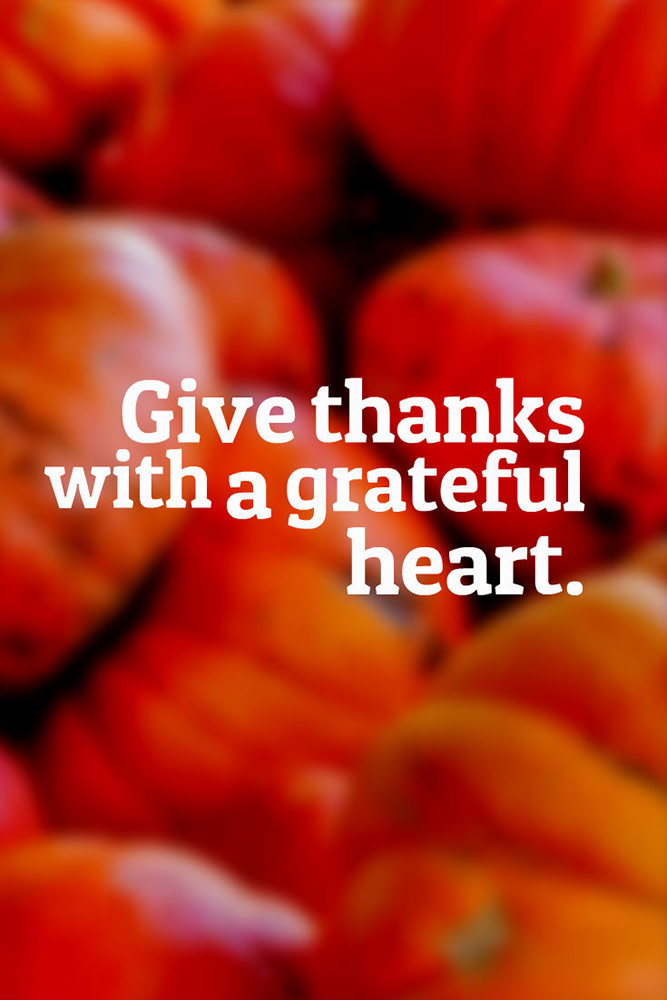 Give thanks with a grateful heart.
Thanksgiving Quotes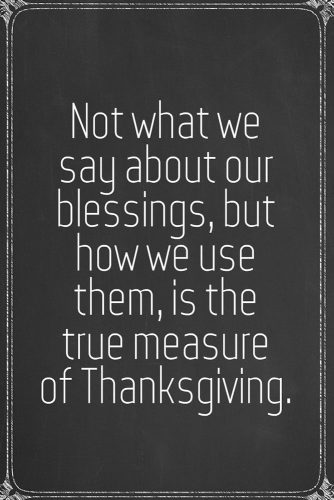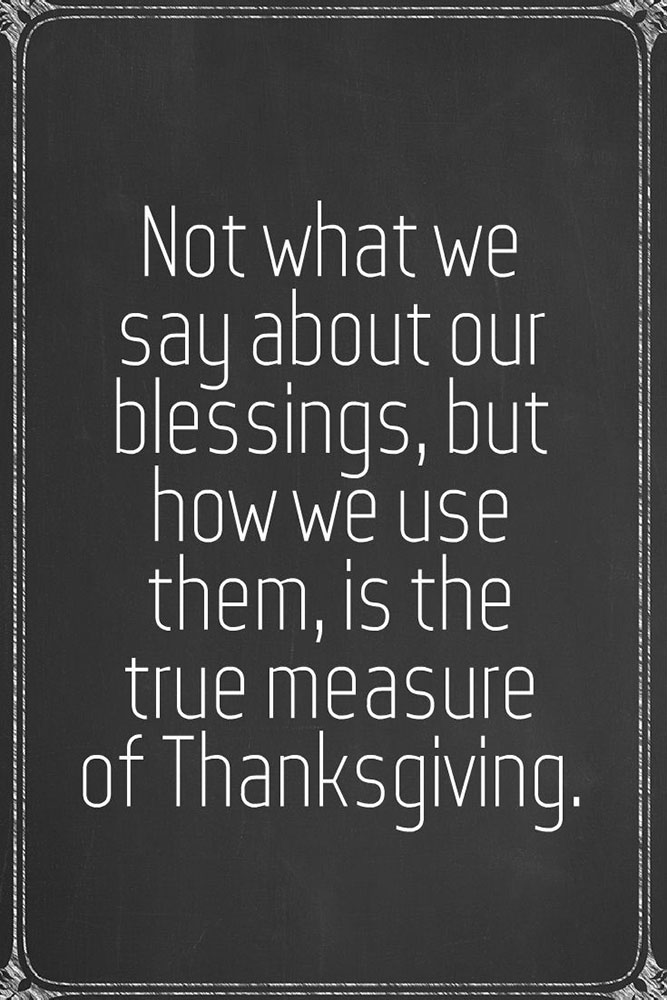 Not what we say about our blessings, but how we use them, is the true measure of Thanksgiving.
Quote #19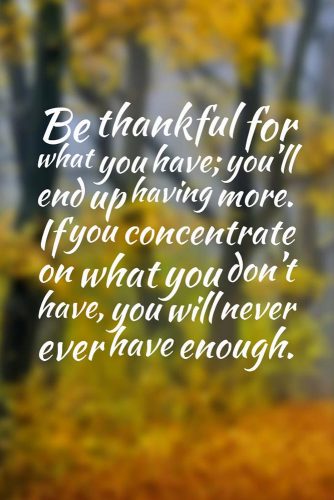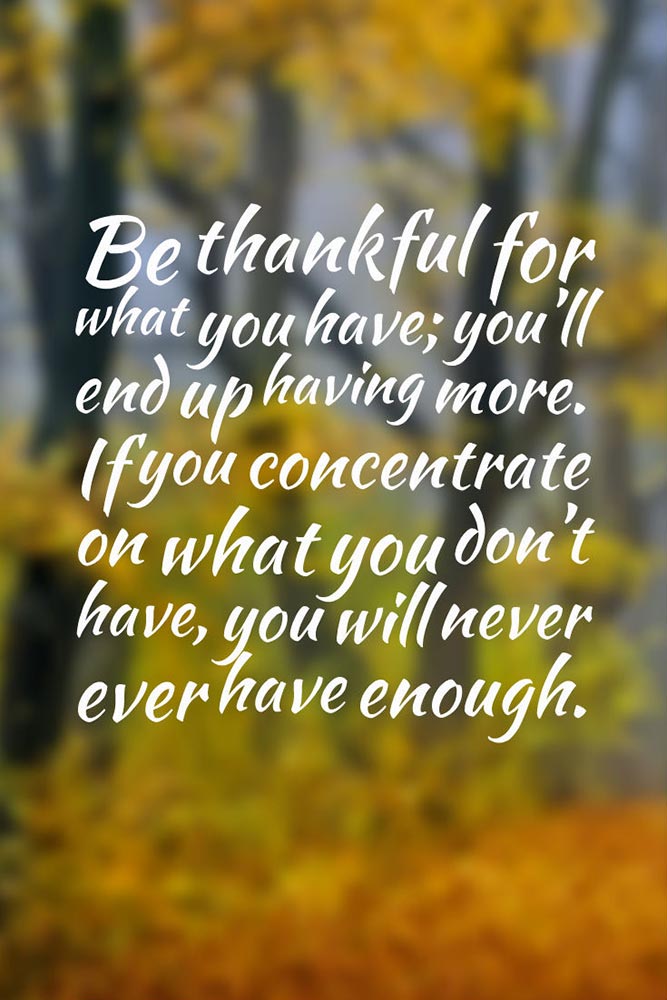 Be thankful for what you have; you'll end up having more. If you concentrate on what you don't have, you will never ever have enough.
Quote #20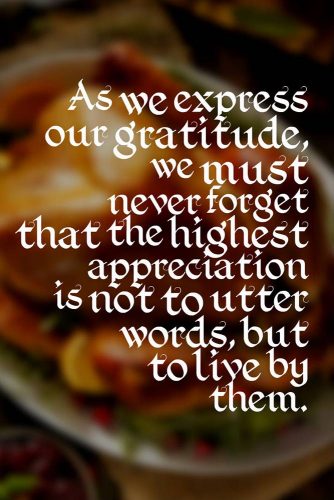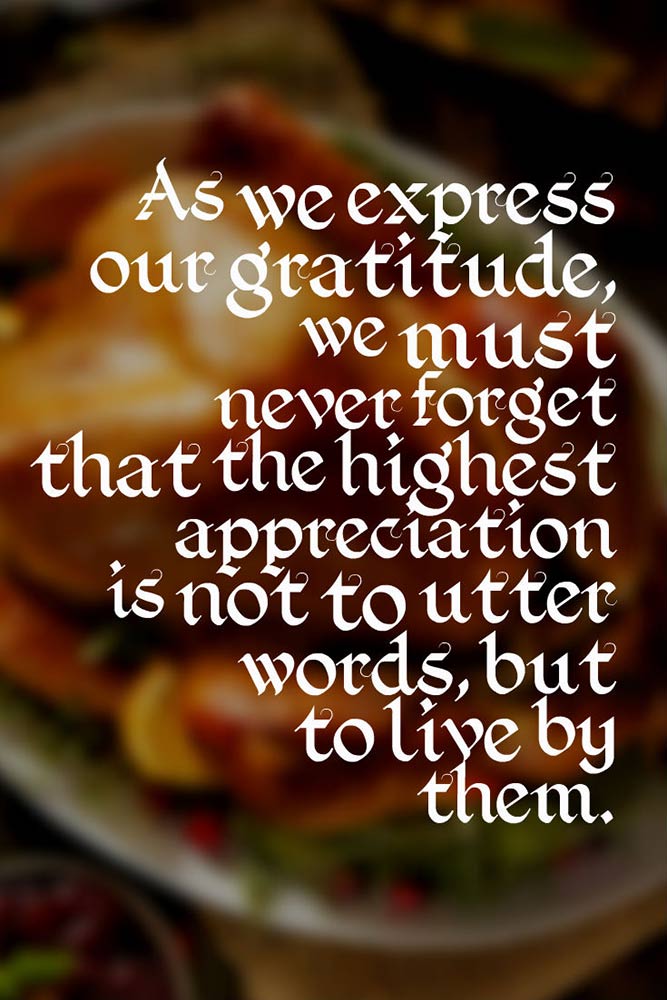 As we express our gratitude, we must never forget that the highest appreciation is not to utter words, but to live by them.
Quote #21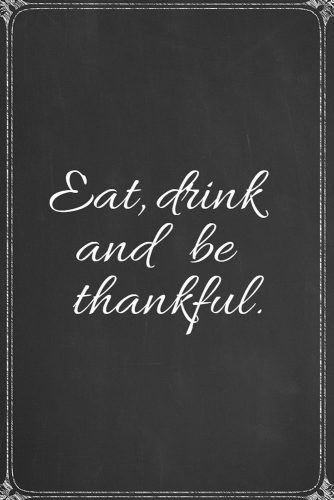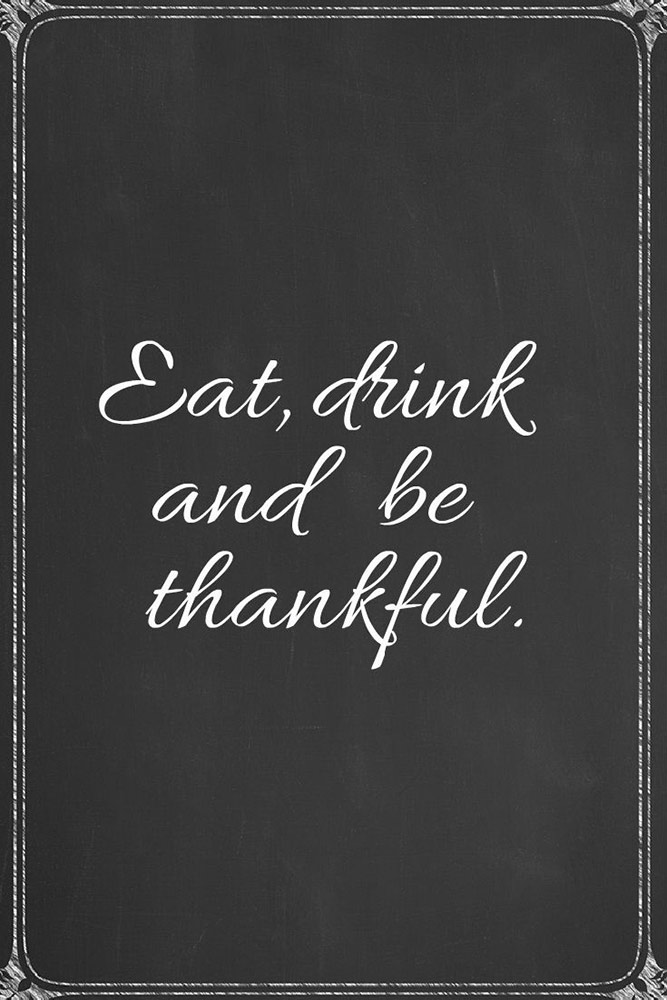 Eat, drink and be thankful.
Thanksgiving Quotes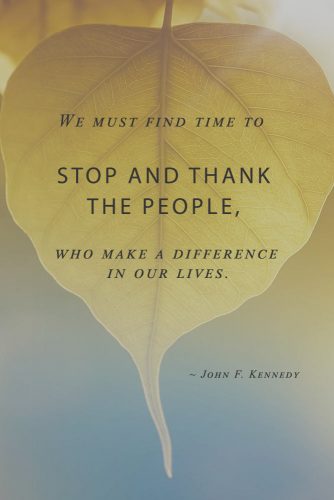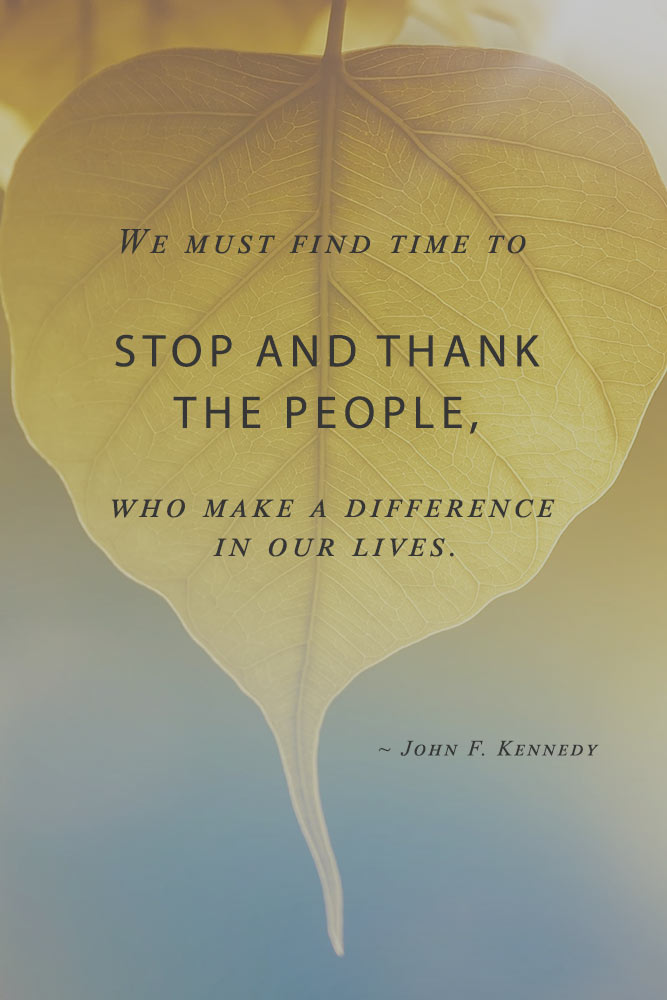 "We must find time to stop and thank the people who make a difference in our lives." ― John F. Kennedy
Quote #23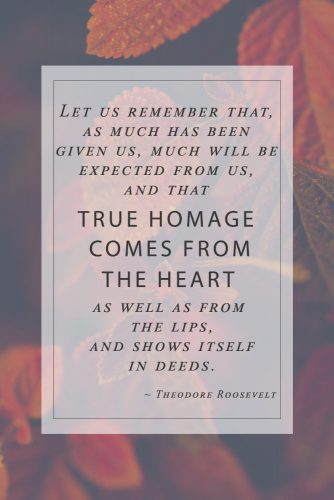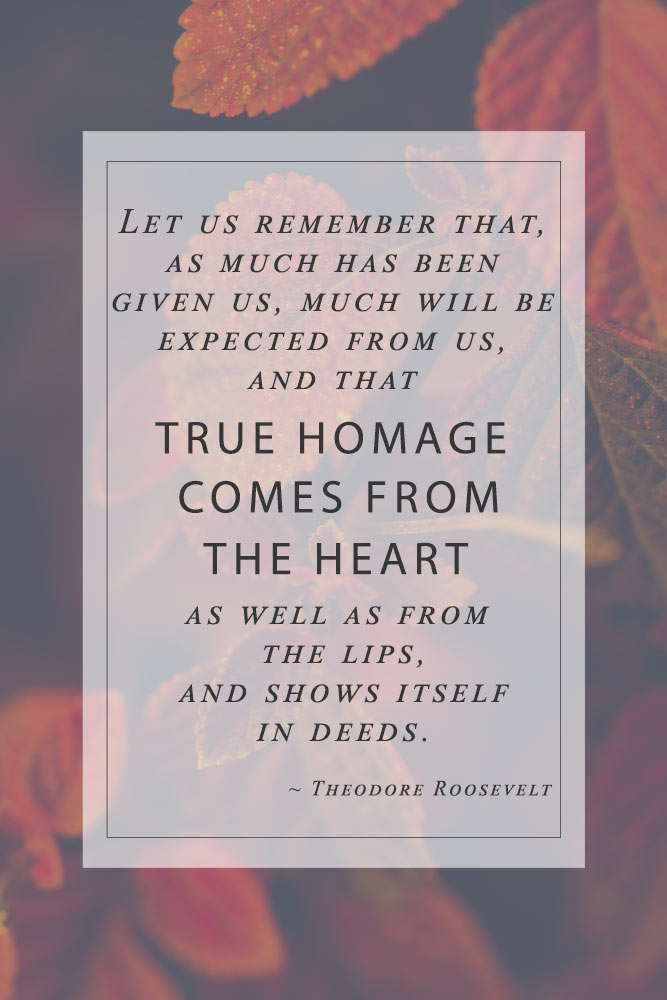 "Let us remember that, as much has been given us, much will be expected from us, and that true homage comes from the heart as well as from the lips, and shows itself in deeds." – Theodore Roosevelt
Quote #24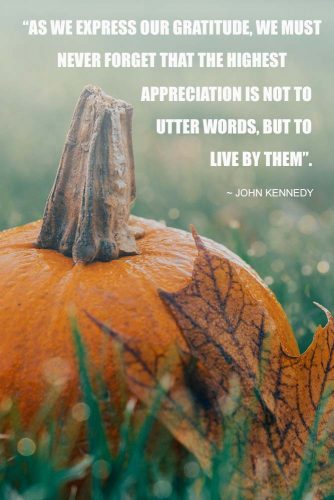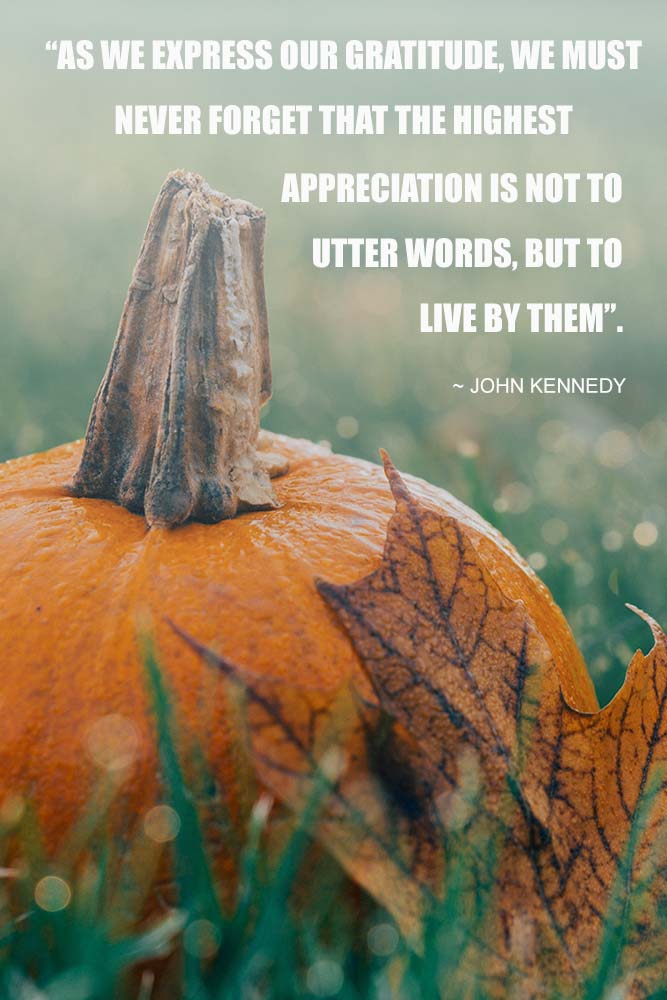 "As we express our gratitude, we must never forget that the highest appreciation is not to utter words, but to live by them." – John Fitzgerald Kennedy
Quote #25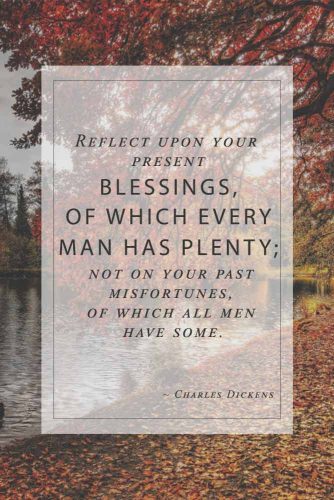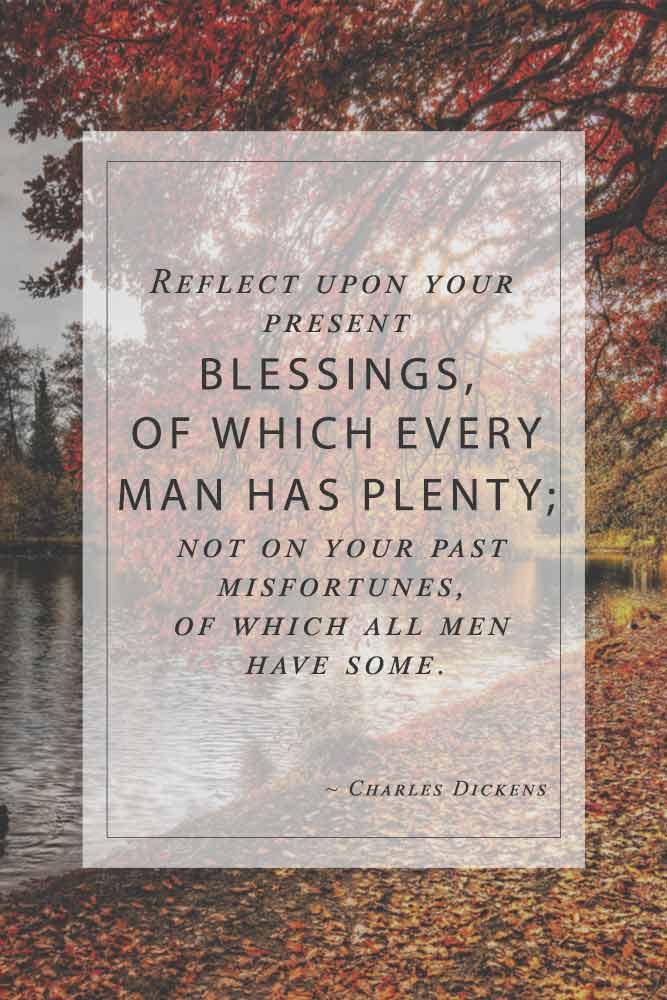 "Reflect upon your present blessings, of which every man has plenty; not on your past misfortunes, of which all men have some." – Charles Dickens
Quote #26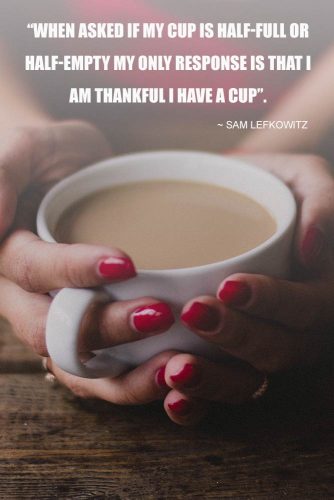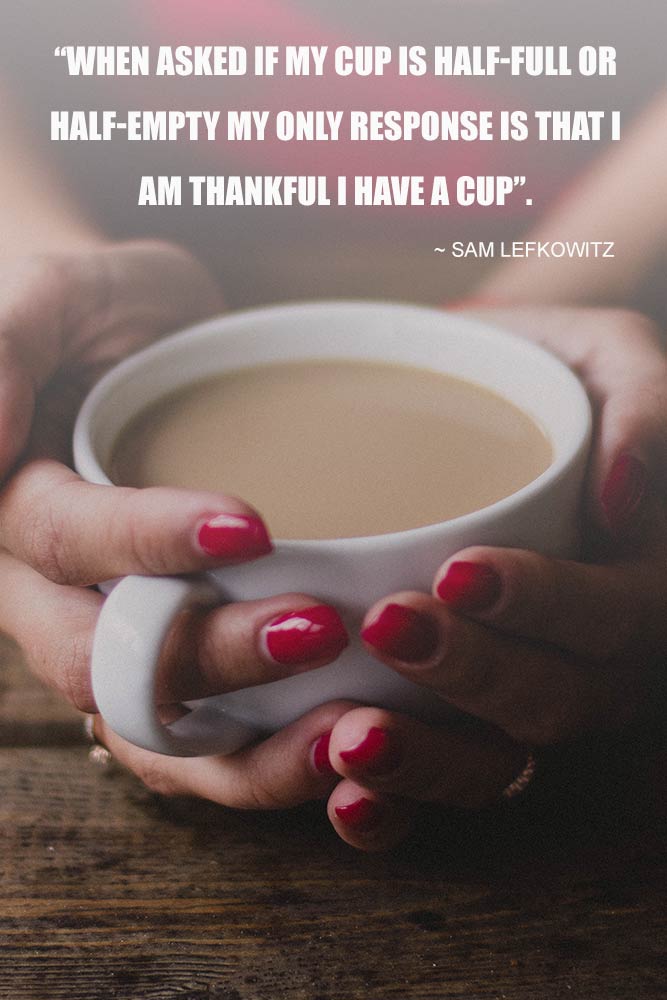 "When asked if my cup is half-full or half-empty my only response is that I am thankful I have a cup."– Sam Lefkowitz
Quote #27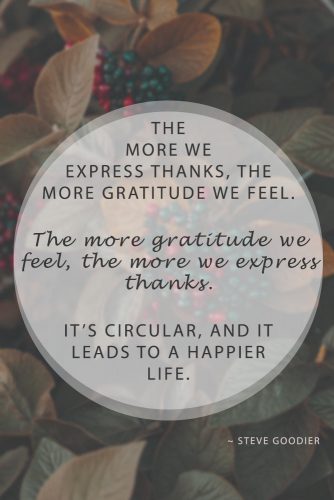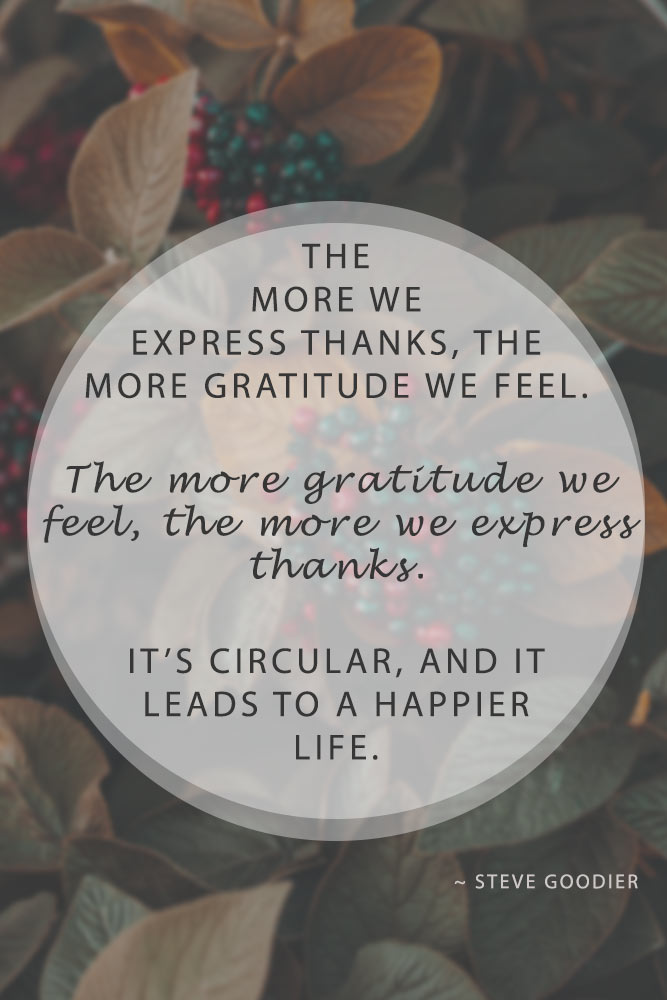 "The more we express thanks, the more gratitude we feel. The more gratitude we feel, the more we express thanks. It's circular, and it leads to a happier life." – Steve Goodier
Quote #28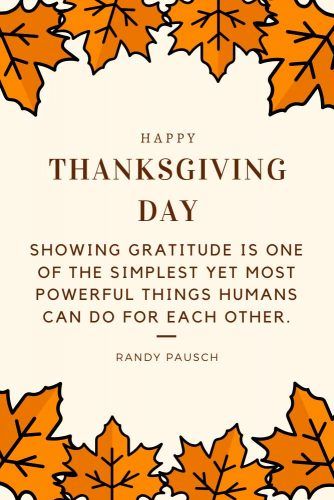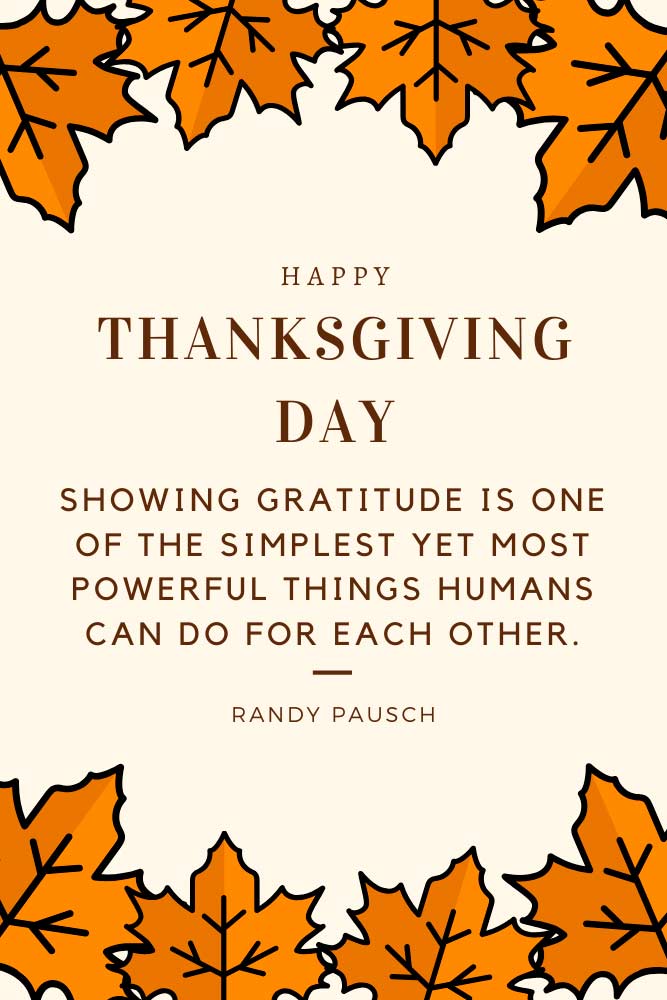 "Showing gratitude is one of the simplest yet most powerful things humans can do for each other." - Randy Pausch
Quote #29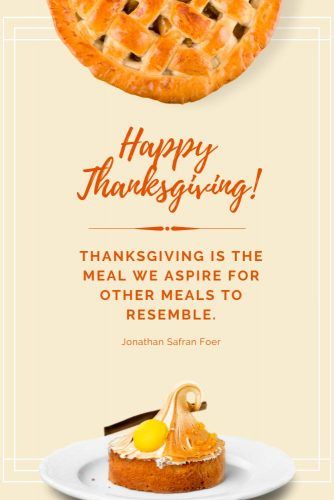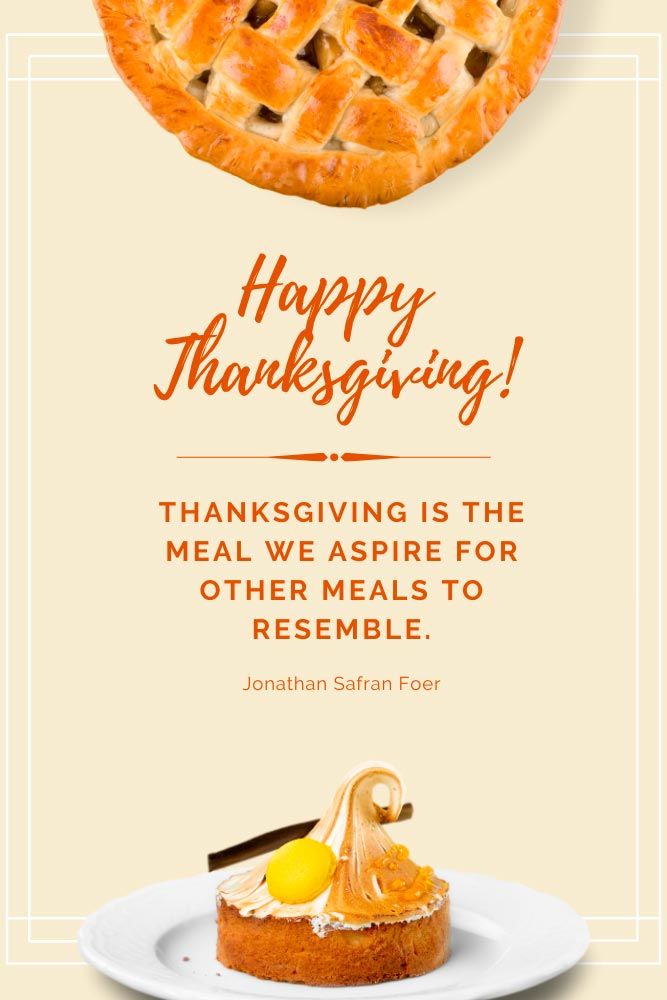 "Thanksgiving is the meal we aspire for other meals to resemble." - Jonathan Safran Foer
Quote #30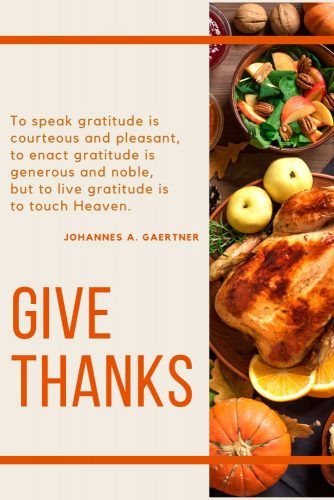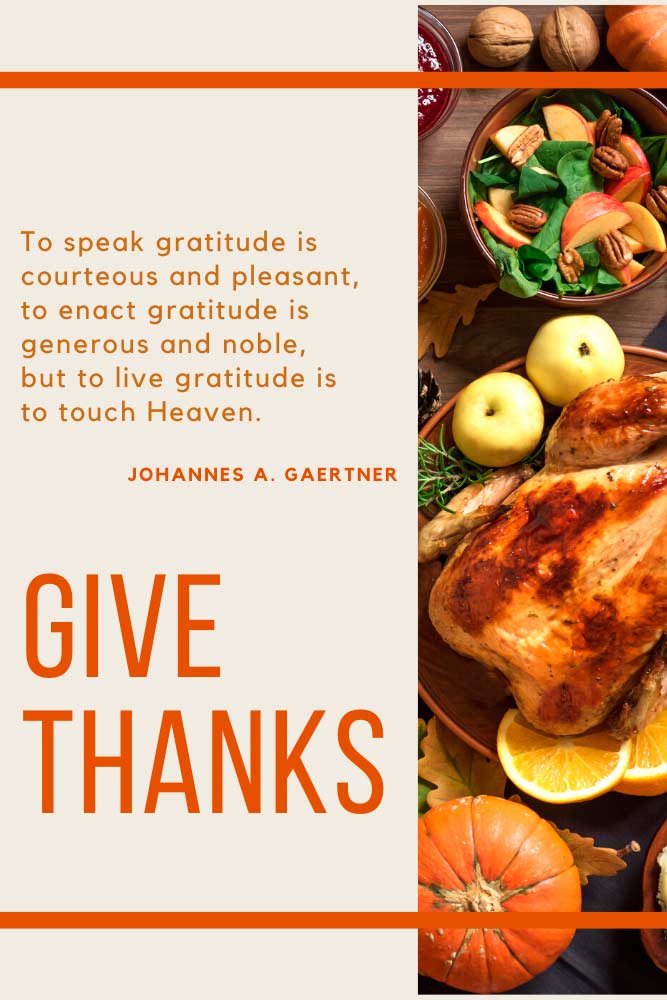 "To speak gratitude is courteous and pleasant, to enact gratitude is generous and noble, but to live gratitude is to touch Heaven." - Johannes A. Gaertner
Quote #31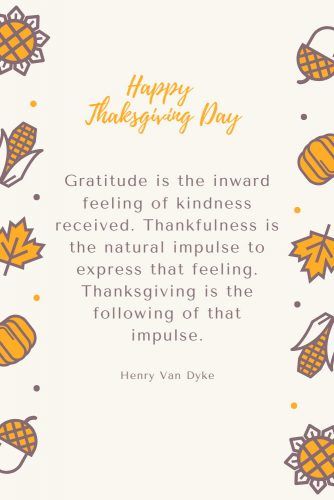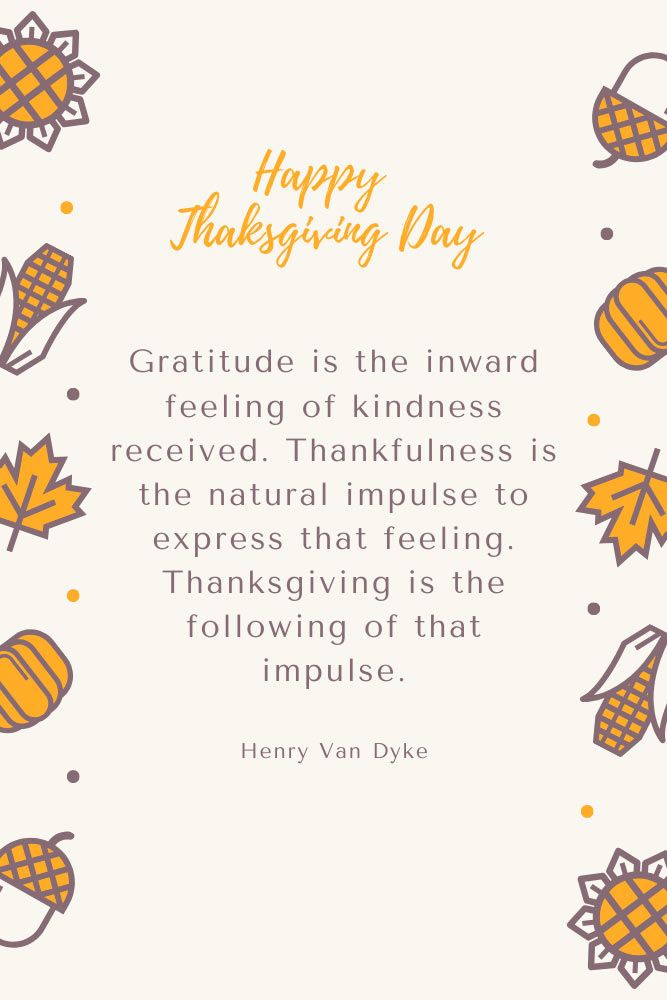 "Gratitude is the inward feeling of kindness received. Thankfulness is the natural impulse to express that feeling. Thanksgiving is the following of that impulse." - Henry Van Dyke
Quote #32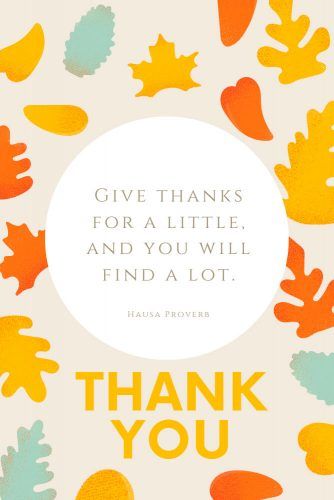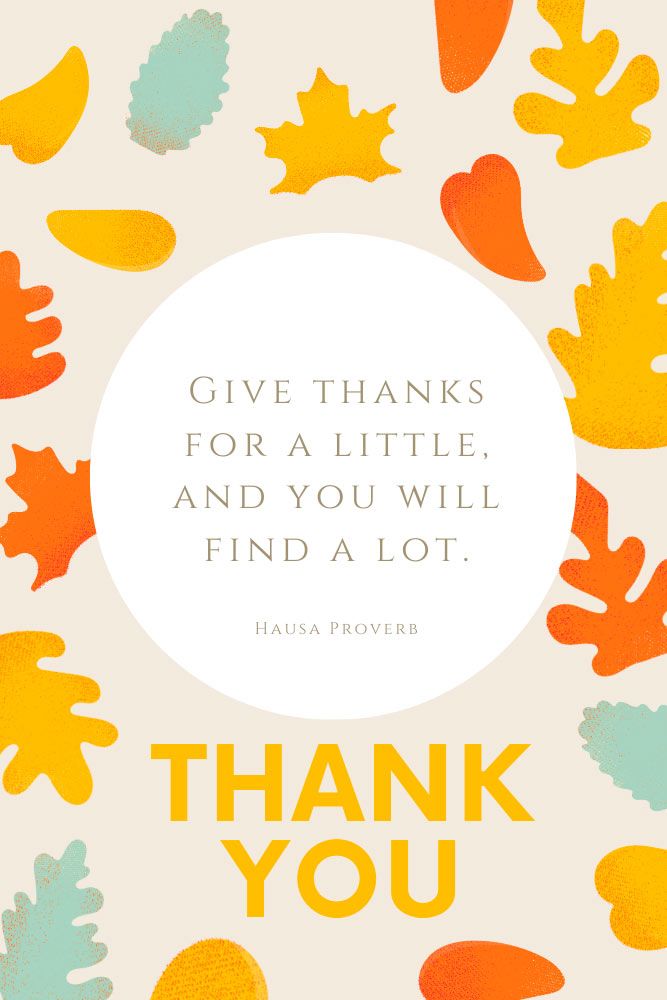 "Give thanks for a little, and you will find a lot." - Hausa Proverb
Quote #33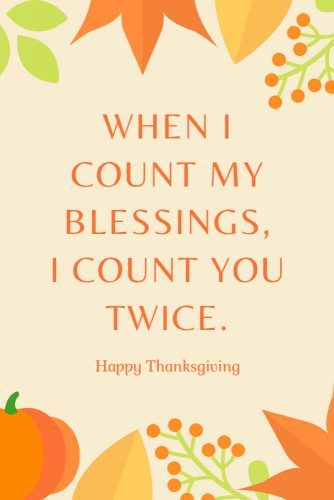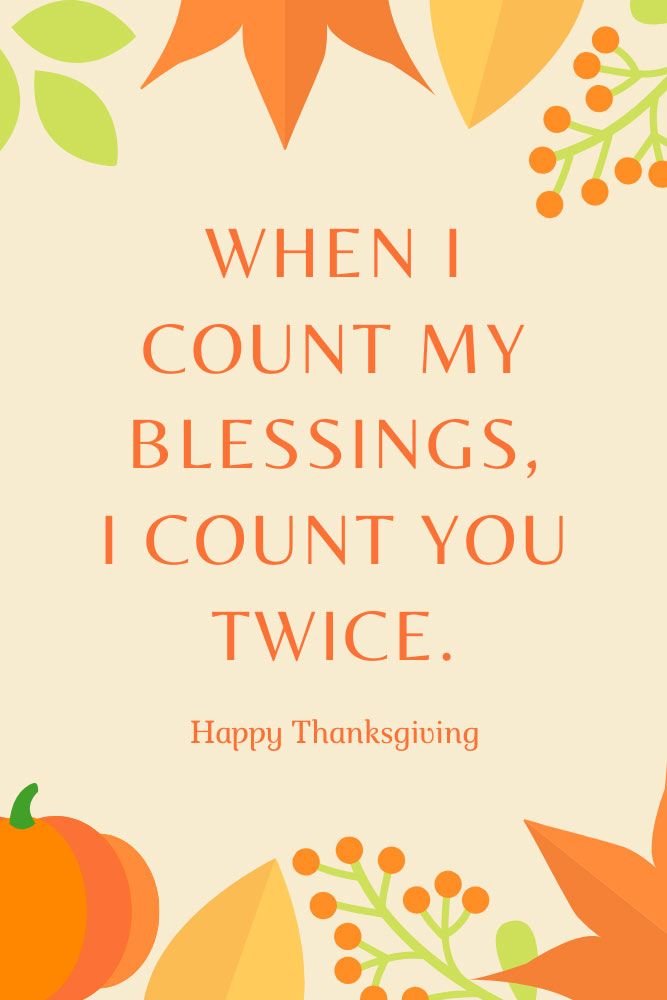 When I count my blessings, I count you twice.
FAQ: Thanksgiving Quotes
What is a good quote about Thanksgiving?
"True forgiveness is when you can say, 'Thank you for that experience." — Oprah Winfrey
"Let gratitude be the pillow upon which you kneel to say your nightly prayer." — Maya Angelou
"Gratitude is when memory is stored in the heart and not in the mind." — Lionel Hampton
"Some people grumble that roses have thorns; I am grateful that thorns have roses." — Alphonse Karr
What are some Thanksgiving sayings?
"The turkey. The sweet potatoes. The stuffing. The pumpkin pie. Is there anything else we all can agree so vehemently about? I don't think so." — Nora Ephron
"If a fellow isn't thankful for what he's got, he isn't likely to be thankful for what he's going to get." — Frank W. Clarke
"If you are really thankful, what do you do? You share." — W. Clement Stone
"If you want to turn your life around, try thankfulness. It will change your life mightily." — Gerald Good
Was this article helpful?