By:

Glaminati Media

| Updated:

03/29/2018
How To Contour Your Face
A lot of women do not believe in the power of contouring and ask: Does contouring make a difference and why do people contour their face? Sure, it does. Let alone nose contour. With a couple of right brush touches you look like you just got a nose job. Contouring your whole face makes you look like a different person. In a good sense, of course. Imagine you have spanx for you face. This is how contour works. It makes your face shaped, and cheek bones appear in that place where there seems to be no hope for them. All the Hollywood stars use it both on red carpets and in daily life. Nina Agdal, a famous super model says: "Contouring is like my favorite things ever because you can get cheek bones even if you don't have them." Isn't it magic outside the Hogwarts or some fairytale? It's the power of makeup. Never underestimate or question contouring.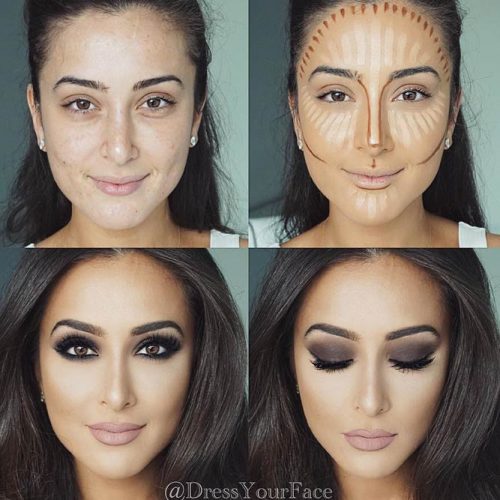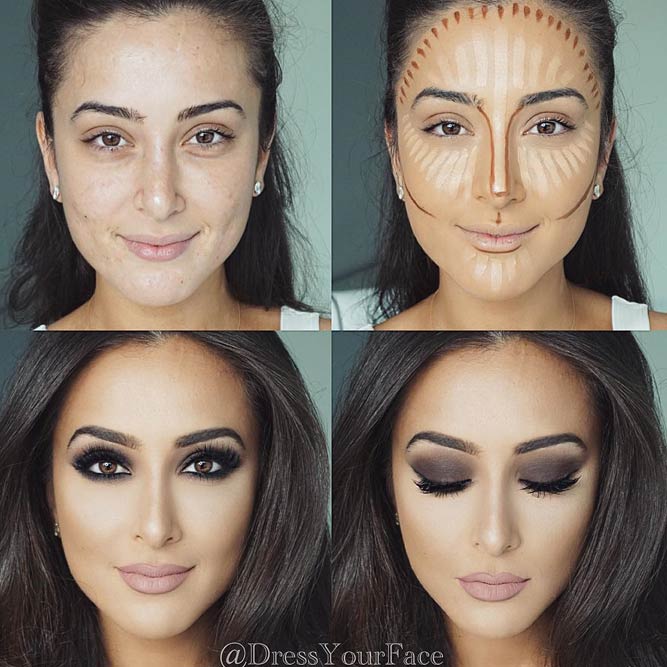 Totally green in all the beauty stuff? No problems! Welcome to the course "Contouring 101" in which we will provide you with a step-by-step tutorial on how to contour for beginners to create those sharp as hell Maleficent cheek bones! Today we will take a deep dive into highlighting and contouring for beginners. So, you better take a cup of tea, make yourself comfortable, and follow our tips.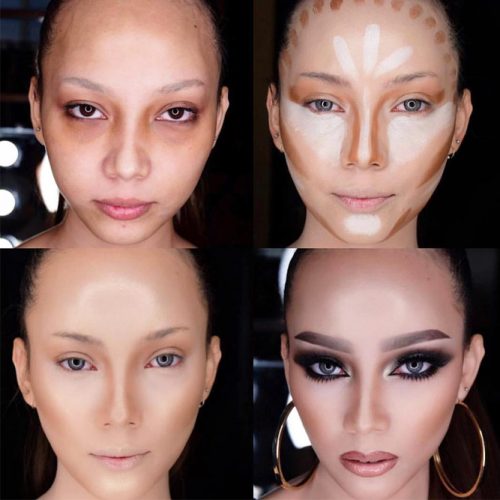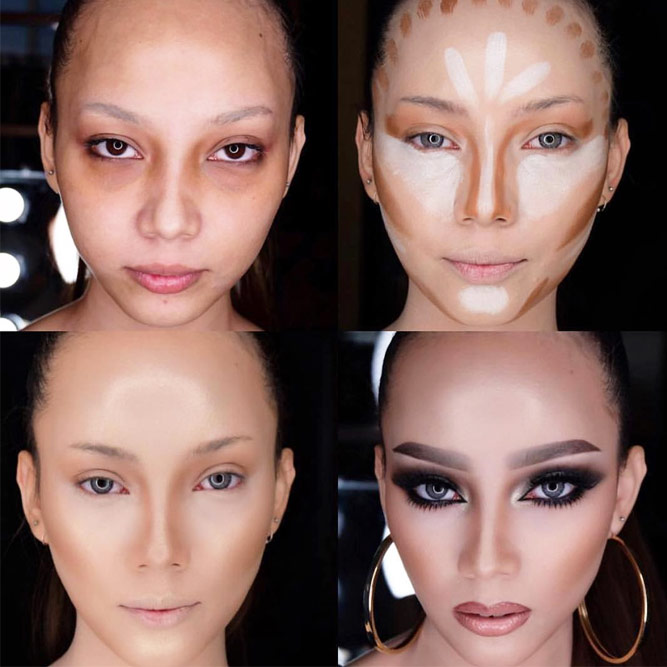 Actually, to achieve a perfect contour, there is no need to buy huge and expensive contouring palettes with loads of shades. In fact, one decent bronzer is all you need for killer cheekbones. There are 2 types of bronzers: powder and liquid. Powder bronzers are right up your street if you want something light for everyday wear. They will give you a slight natural definition and do not require a lot of blending. For those who are more serious about sharp cheek bones, there is a liquid bronzer. This one is perfect for dry skin. Remember that foundation goes underneath the contour.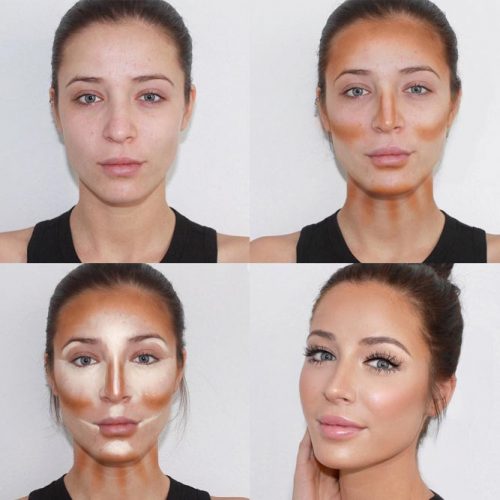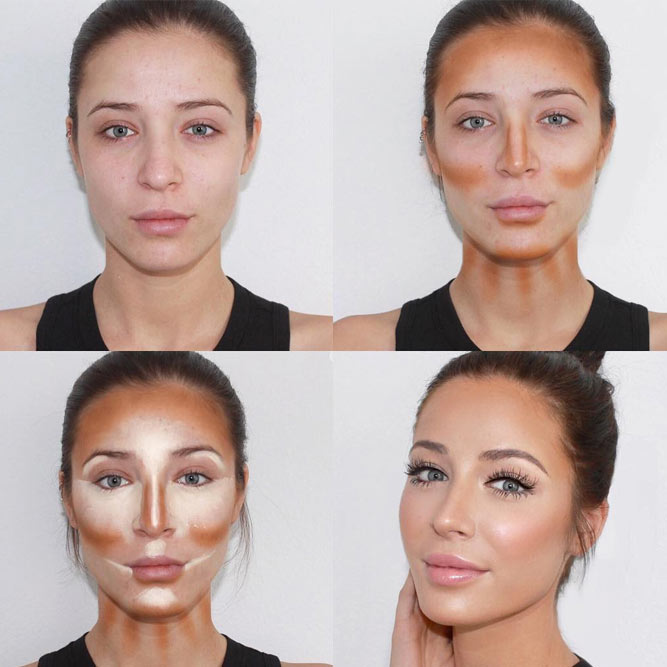 The key to natural-looking contour is the appropriate bronzer color. This is of the same importance as the foundation color. There is a great makeup rule to help you choose a bronzer shade. The appropriate bronzer color should be two or three tones darker than your natural skin color. This will look as natural as possible and will allow you to layer your bronzer up. It will also prevent your contour from looking way too orange or cakey.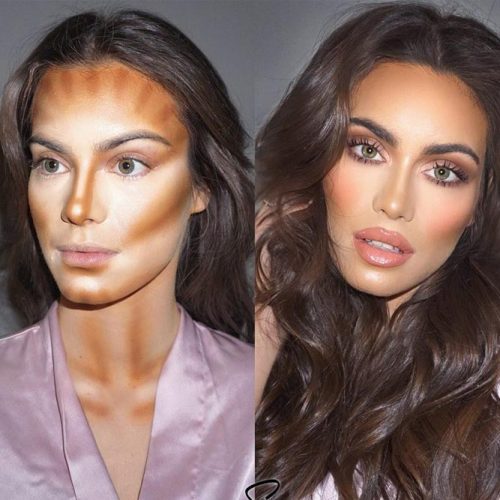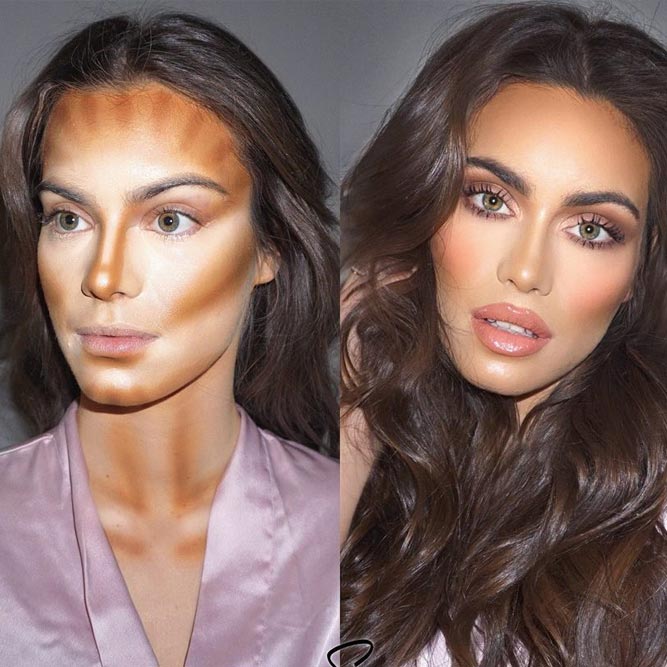 As for the tools, there are different ones for different bronzers. A makeup sponge or beauty blender goes with liquid bronzer, and angled or flat brushes go with the powder one. You may also use powder bronzer on top of the liquid one to get that finished look, but it requires a tiny bit of practice to master.
Once you have everything ready, it is time to contour. Find good natural day light and apply bronzer with sweeping strokes to the places that are usually highlighted by the sun – sides of your nose, forehead, cheek bones, and jaw line. The darkest shade of bronzer should be near your hair line. Then you should gradually blend farther up to your cheeks. The most important rule here: less is more. Never take too much product on your brush. Take less and you will always be able to add. The less bronzer, the more sun kissed you look.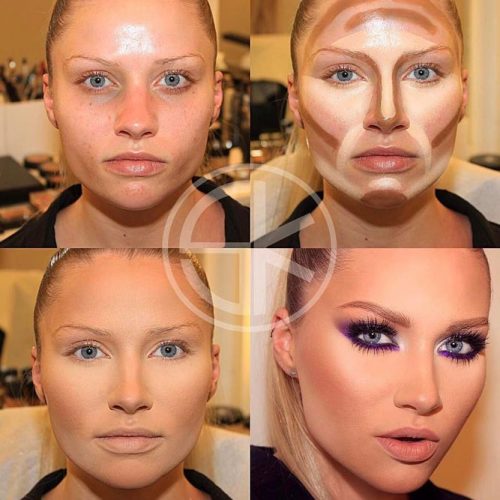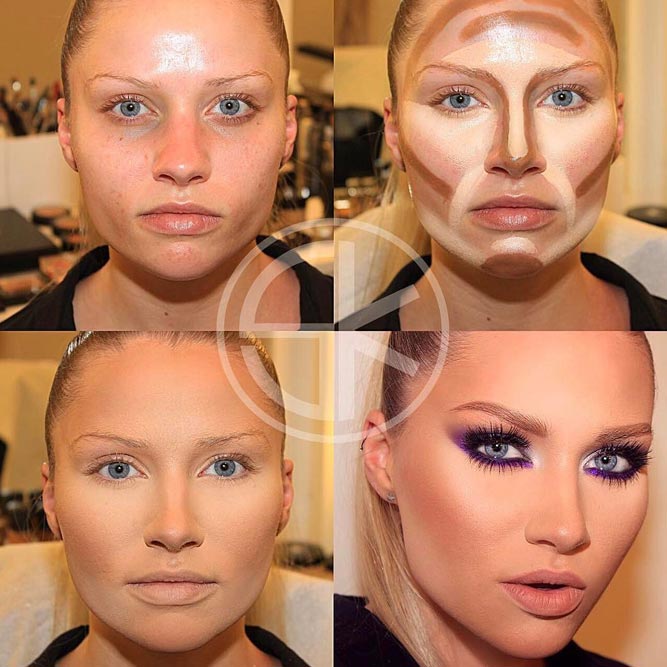 Blending is another crucial key to the perfect makeup, especially when it comes to contouring. Blend your contour till your hands fall off or as if your life depended on it. In the end your transition should be seamless and flawless. A little bronzer on the back of the neck is needed when you are sporting an updo.
Here are a couple of no-go things every beginner should know. Applying bronzer with circular motions is the first one. It makes your contour patchy. Apply bronzer in sweeping motions instead. Secondly, avoid contour near your eyes. It makes them seem smaller. And who would want that?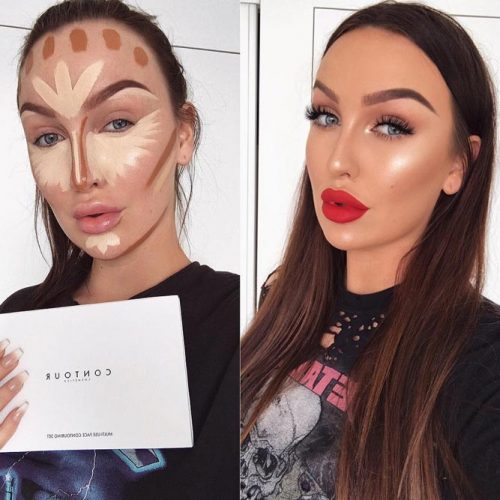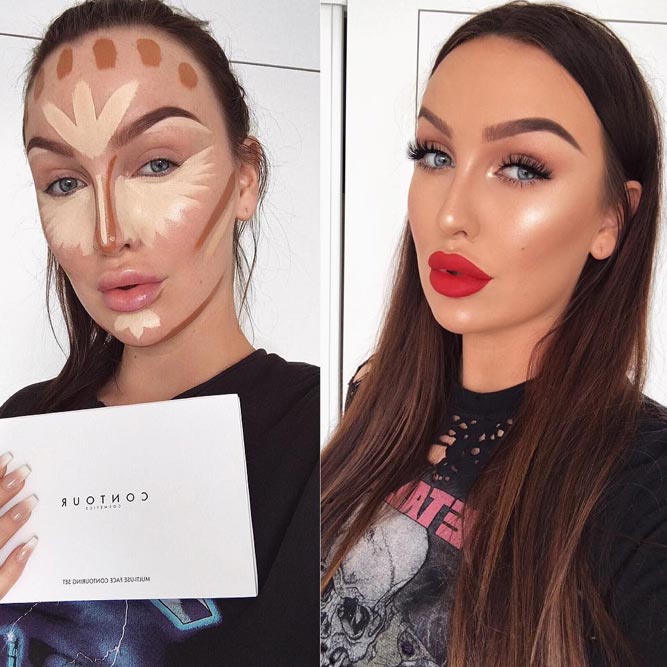 Basically, these rules also apply for everyday contouring. But there are a couple of more things you should know if you want to slay your contour on a daily basis.
 The trick of sucking in your cheeks actually works. It helps you to define where you should apply bronzer.
Always tap off the excess from your brush. Too much product on your brush will make your contour super harsh and definitely not for every day.
A lot of contouring palettes for beginners have light powder in them. It will help you clean the bottom line of your cheek bones and make them sharper.