Adding detox drinks to your daily diet is a great way to start such a great undertaking as losing weight. This long process will be full of highs and lows, but don't you even think that it is something unachievable. Take one small step at a time, and you will succeed.
Not only are detox drinks beneficial for cleansing your body of toxins, but they are a great way to lose weight. They are more beneficial than diet pills and other such fads. Besides, they are certainly cheaper than weight-loss surgeries. Here are some ways how to detox beverages can help you lose weight more effectively and naturally.
Detox Teas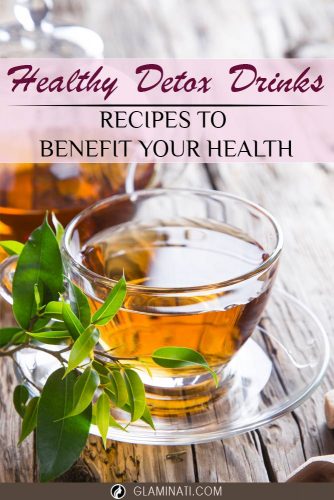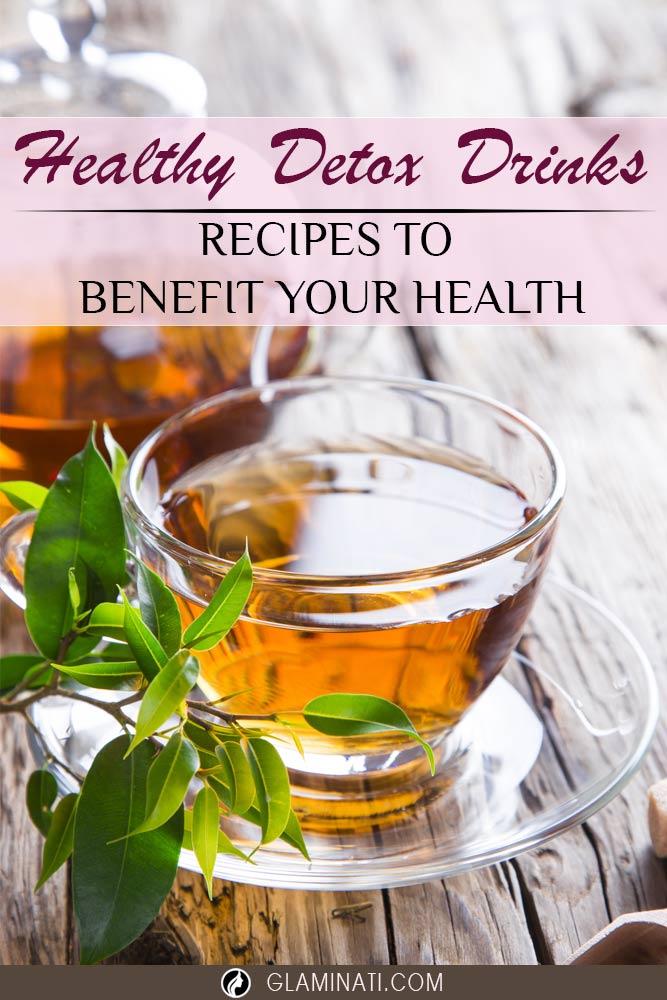 Detox teas can help detox your liver and other organs improving your health. Simply replacing one of your daily cups of coffee with a detox tea can greatly improve your overall health. Here are some of the most popular detox teas.
Dandelion Tea
Dandelion teas are useful as they are high in antioxidants. They are known to help cleanse the liver and fight UTI's (Urinary Tract Infections).
Green Tea
Green tea is probably the most popular detox tea. It contains powerful antioxidants and anti-inflammatory properties. It has been proven to lower blood pressure, help reduce the risk of heart disease, increase metabolism and boost weight loss, improve the immune system and fight Alzheimer's and Parkinson's diseases.
Milk Thistle Tea
Milk thistle tea also contains a high amount of antioxidants. It is an extremely effective liver detoxicant and can also help reduce high cholesterol. It also can prevent kidney stones, diabetes and certain types of cancer. Besides, it can promote good skin health.
Ginger Tea
Ginger has many health benefits as it is full of bioactive compounds, anti-inflammatory properties and healthy nutrients. It can help reduce stress and improve both liver and brain function. Also, ginger tea can help reduce nausea, muscle pain and help lower cholesterol.
Detox Smoothies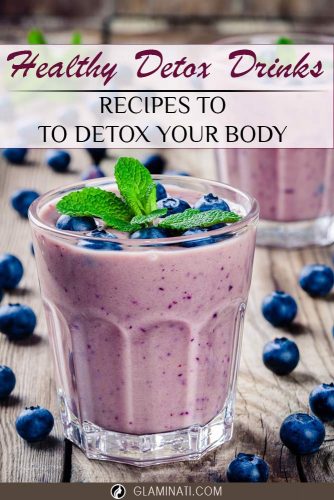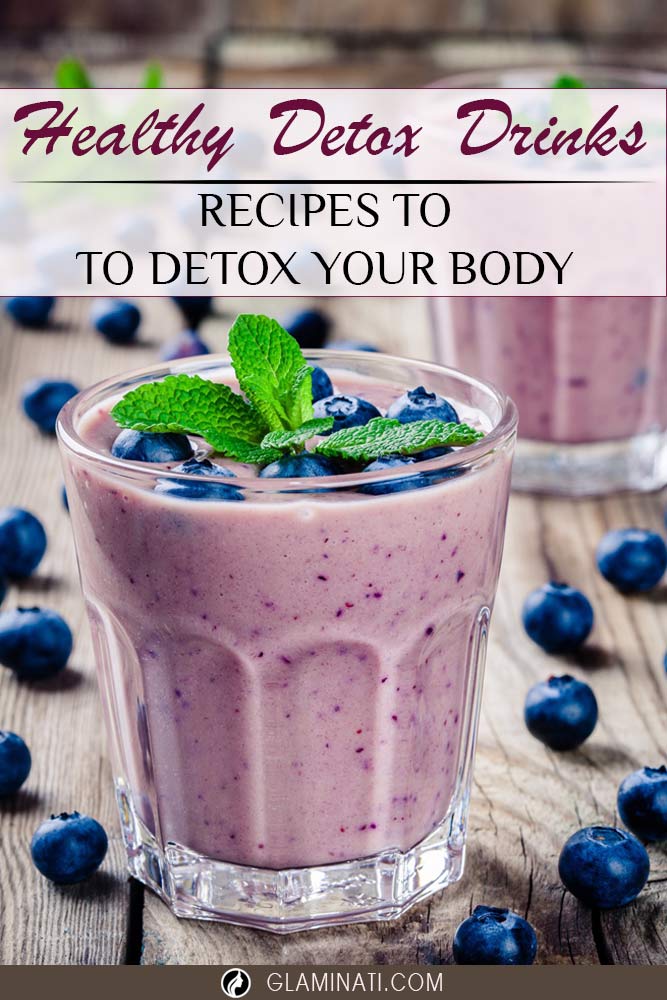 These drinks are made of natural ingredients and often contain some of the top 10 healthiest foods recommended by experts. Also, both nutritionists and doctors recommend
weight loss smoothies
, detox teas and detox waters to improve your health. Let us figure out why.
A detox smoothie can guarantee an effective and fast cleanse of toxins in your body. In addition, it can make a nourishing breakfast or an afternoon snack. Detox smoothies are chock full of antioxidants, fiber, vitamins and other nutrients. They can also help boost your metabolism.
Here are just a few of the ingredients that you can use in a detox smoothie. It is best to use fresh ingredients but you can use frozen fruits or veggies as well, or dried herbs if you do not have fresh at hand.
Lemon
Lime
Mango
Ginger
Spinach
Kale
Cherries
Cranberries
Blueberries
Strawberries
Raspberries
Blackberries
Cilantro
Basil
Wheatgrass
Wheat Germ
Avocado
Green Tea
Bananas
To make a detox smoothie, simply add your chosen ingredients to a blender and blend until the desired consistency. Add ice to make them thicker. Also, you can add some Greek yogurt or almond or soy milk.
Detox Water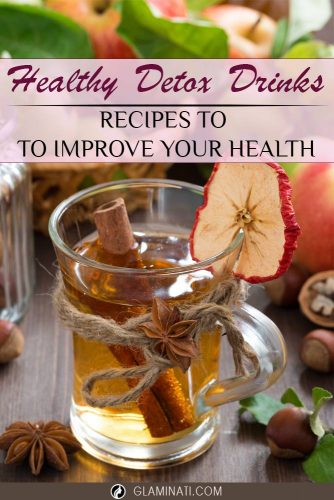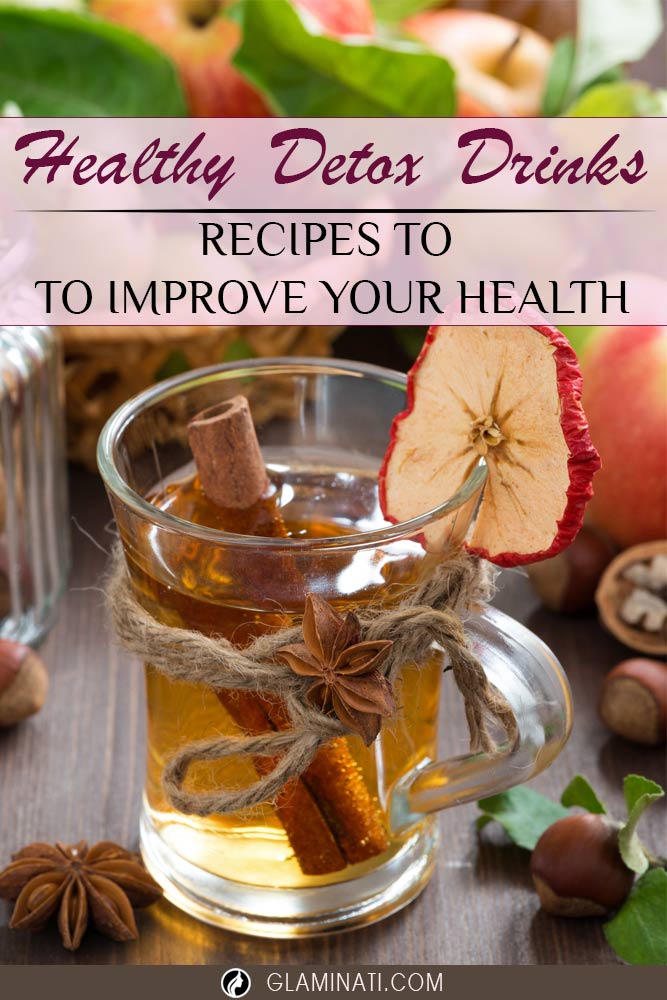 Detox waters are simple and inexpensive to make. They also contain the least amount of calories. Drinking water is one of the best things you can do for your health as it helps flush the toxins out of your system and speed up your metabolism. Detox waters are a combination of various fruits, vegetables and herbs. Some of the most common choices for detox water include the following ingredients:
Lemon
Lime
Watermelon
Oranges
Mango
Strawberries
Blueberries
Blackberries
Raspberries
Grapefruit
Kiwi
Cucumber
Mint
Basil
Cilantro
Cinnamon
Rosemary
To make detox water, you simply place the ingredients of your choice in the bottom of a glass pitcher or infuser bottle and fill with ice (about 5 inches) and then add water. Let chill for an hour before serving. You can replace sugary drinks such as juices, energy drinks and sodas with tasty combinations of detox waters to cleanse your body, boost your metabolism and energy levels and lose weight.
You can find plenty of healthy recipes for detox teas, waters and smoothies online on sites such as Pinterest. You can easily replace a meal such as breakfast with a detox smoothie and replace your afternoon coffee with green tea. The more detox water your drink during the course of your day, the better. Simply find the detox drink that best tickles your tastes buds. If you have any questions about detox beverages consult your healthcare physician or nutritionist.
7 Rules of the Perfect Smoothie
Source: Cloudberrytales via Instagram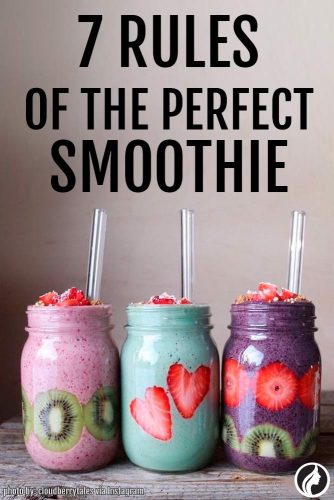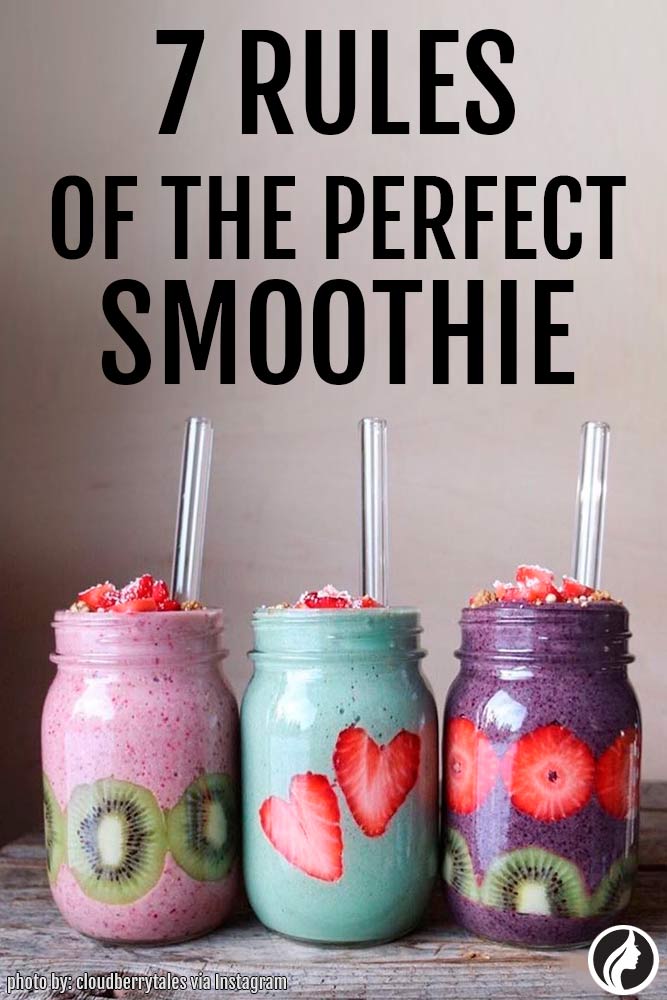 1. Do not add too much water.
Otherwise, you will get a watery starch drink instead of a concentrated cocktail. Consistency of a smoothie has to be dense enough so that the taste and color of a smoothie are saturated.
2. Even texture is your key to success.
In order for your smoothie to be really delicious, it is important to provide yourself with a modern blender or some patience. There shouldn't be any pieces of green vegetables in a green smoothie, and soaked dates or dried apricots should be mixed with water to a creamy texture. The perfect smoothie looks like yogurt or milkshake. A bad one looks like a salad mixed with water.
3. Do not mix dark green vegetables with berries.
If you want to put strawberries and spinach in a smoothie, be ready to get a watery mud instead of the perfect smoothie. It will be a great challenge to make your nearest and dearest try this poor looking drink. You can conceal green vegetables in berry smoothies only with berries that have strong pigments. Those are blueberries, blackberries, and currant.
4. Cold, but not ice cold.
Have you ever met people who like a warm smoothie? A cold cocktail is always more delicious to drink. If your blender tends to heat up the contents, add some water that is colder than room temperature. Frozen berries will also add some coolness into your smoothie. It is also delicious to add frozen bananas into the smoothies. They should be peeled and sliced before putting into a freezer. A cocktail is more concentrated in this way, more like a crumby ice cream. Professional blenders mix frozen berries and fruits with water very fast. This is why a cocktail turns out to be not way too cold. Lower efficiency blenders are not as good at mixing as professional ones are, so, as a result, you may get an ice cold drink. Food that is far too cold has bad influence on our digestion. This is why you should let your drink warm up a little bit, or eat it with a teaspoon and warm it up in your mouth like your parents taught you in childhood.
5. Sweetness is an immediate constituent of any smoothie.
Bananas are the most universal sweet ingredients. They add both sweetness and creamy texture. Moreover, they work well with any berries and green vegetables. Avocado will add creamy texture too, but you will need a natural sugar substitute like honey, earth apple or maple syrup to add sweetness. You may add soaked dates or dried apricot into chocolate cocktails with cocoa for sweetness. There are also such sweet fruits as pears or ripe mango that will work nicely. Add lemon or lime juice in order not to make a smoothie sickly sweet.
6. Add nut milk instead or regular cow milk.
When you mix cow milk with fruits, berries and green vegetables, you will get a drink that is pretty hard to digest and, furthermore, won't give your body any benefits. A nice taste and consistency of a milk shake can be achieved with the help of nut milk that works with fruits and green vegetables way better. Everyone who has a blender and unroasted almond or hazelnut in their kitchen can make nut milk on their own.
7. Quit while you are ahead.
Experiments are interesting and fascinating, but way too complicated combinations aren't always a key to success. As a rule, not more than five main ingredients compose the perfect smoothie. Almond milk + strawberries + banana + cherries. Or: almond milk + spinach + celery + banana. It is enough to find your favorite combination.
Top Detox Drinks for Cleansing Your Body Naturally
Lose Weight Without Exercise
While we never say that you should not exercise, detox beverages are a great way to lose weight naturally without excessive exercising. They naturally help speed up your metabolism and give you more energy.
Make you Feel Fuller Faster


Detox waters, teas and smoothies contain healthy ingredients that can help you feel full without consuming a large amount of unnecessary fats and calories. They can help you feel fuller faster and for longer periods of time so you will eat less and lose more weight quickly.
Cleanse Your Digestive System
Healthy detox beverages contain anti-inflammatory properties that can cleanse your colon, liver and kidneys as well as your entire digestive system. They can rid of your body's excess waste. We tend to feel sluggish and apathetic when waste is accumulated in our digestive system. So, a detox beverage can help cleanse our digestive tract thus ridding our bodies of wastes and toxins and give us more energy.
FAQ: Detox Drinks
What drink flushes toxins?
Drinking enough water dissolves toxins in your body.
Ginger tea is also known for its cleansing abilities.
Natural pomegranate juice contains antioxidants (Vitamin C) and also helps detoxification.
We all know cucumber and mint detox drink, consuming it stimulates digestion and eliminates toxins from your body.
What can I drink to burn belly fat?
Water is the easiest way to keep you full in between meals, drinking cold water burns calories while we are resting.
Drinking high concentrated green tea boosts metabolism because of antioxidants that this drink contains.
Whereas in Coffee, caffeine plays the same role.
Black tea helps creating friendly gut bacteria and therefore improving metabolism.
Was this article helpful?