If you have decided to tie a knot in the fall, then you are sure to have the dreamiest wedding ever. Fall wedding colors appeal to everyone with their warm tones and cozy hues. Don't take our word for granted? You can see it for yourself in our guide. Just scroll down and you will dive into the most breathtaking fall colors for a wedding, from dusty white and gold to pine green and maroon. As a bonus, we have included the main pros and cons of organizing a wedding in the fall. So, you are welcome to give it a good read.
Pros And Cons Of Fall Wedding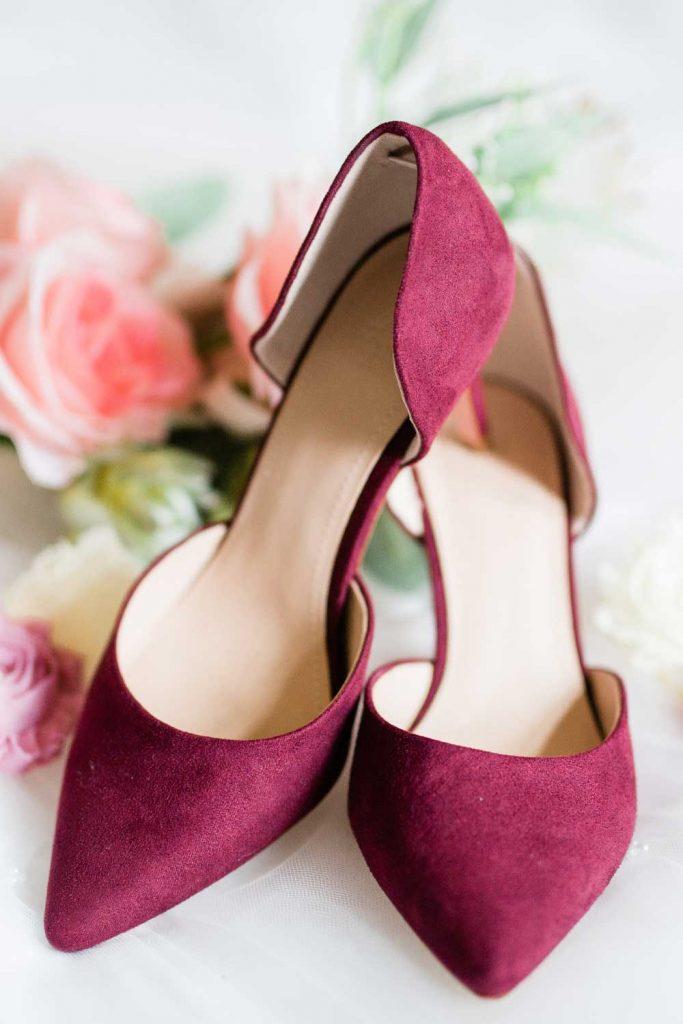 There are many reasons why having a wedding in the fall is a good idea. However, it may have certain drawbacks too. So that you know what to expect from a fall wedding, we have broken down its main pros and cons below.
Fall Wedding Advantages
Arguably, the main benefit of planning a wedding in the fall is that nature provides you with the most incredible ambiance for your ceremony so you can feel free to have it outdoors. While trees are turning the coziest and prettiest colors and the air is filling with the aroma of withered leaves, the sound of their rustling under your feet may replace the wedding orchestra altogether. Isn't it the wedding of your dreams?
You will not have to reinvent the wheel when choosing the color scheme for your wedding, as fall nature is the best source of inspiration. You can simply check the trendiest fall wedding colors 2022 below and you are guaranteed the most fantastic ceremony.
The fall weather is unlikely to surprise you with a sudden change, thus ruining the special day. Besides, it is neither too hot nor too cold during these months, so you will not have to worry that you and your guests are going to overheat or freeze.
Fall Wedding Downsides
As the Christmas season is ahead, your guests may be a bit skimpy. As such, if you are planning a big wedding, fall may be not the best option.
While it is not as cold in the fall as in the winter, the weather can still be pretty cool and moody during later months in certain areas. So, there is a high chance that you will have to hold the ceremony indoors anyway.
Fall often takes a toll on our skin, making it dry and dull. As a result, it becomes flaky or, in the worst cases, even scaly. Needless to say, the way your skin looks is not what you want to capture in the wedding photo.
Yet, if these drawbacks do not stop you from having a wedding in the fall, then you may need a dose of inspiration for your wedding color scheme. To help you out, we have put together the best wedding colors for fall below.
Maroon and Green Fall Wedding Colors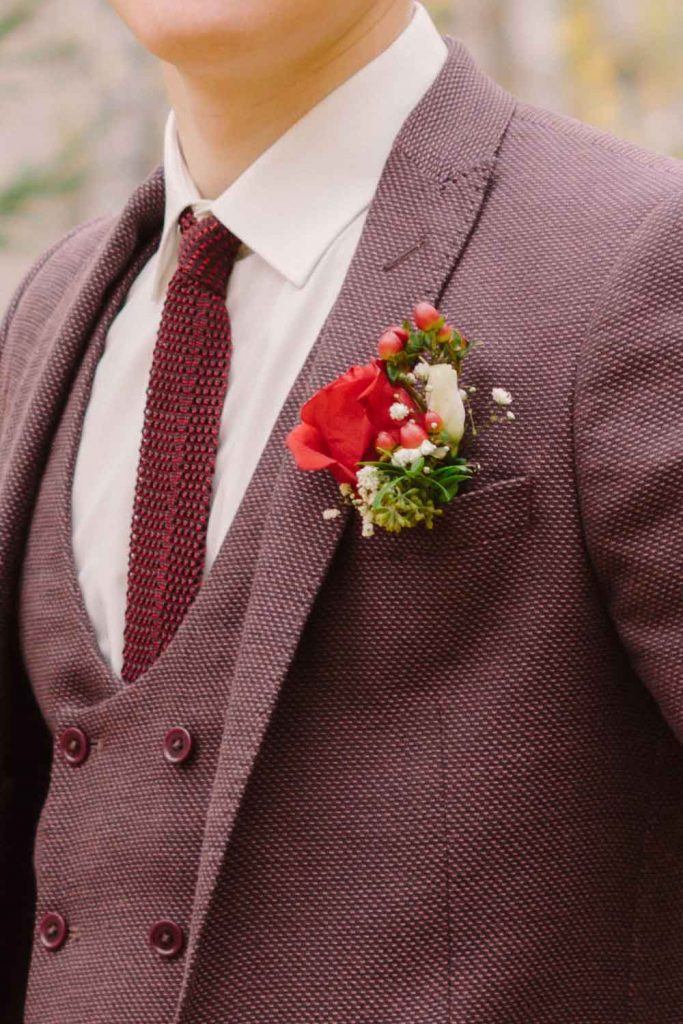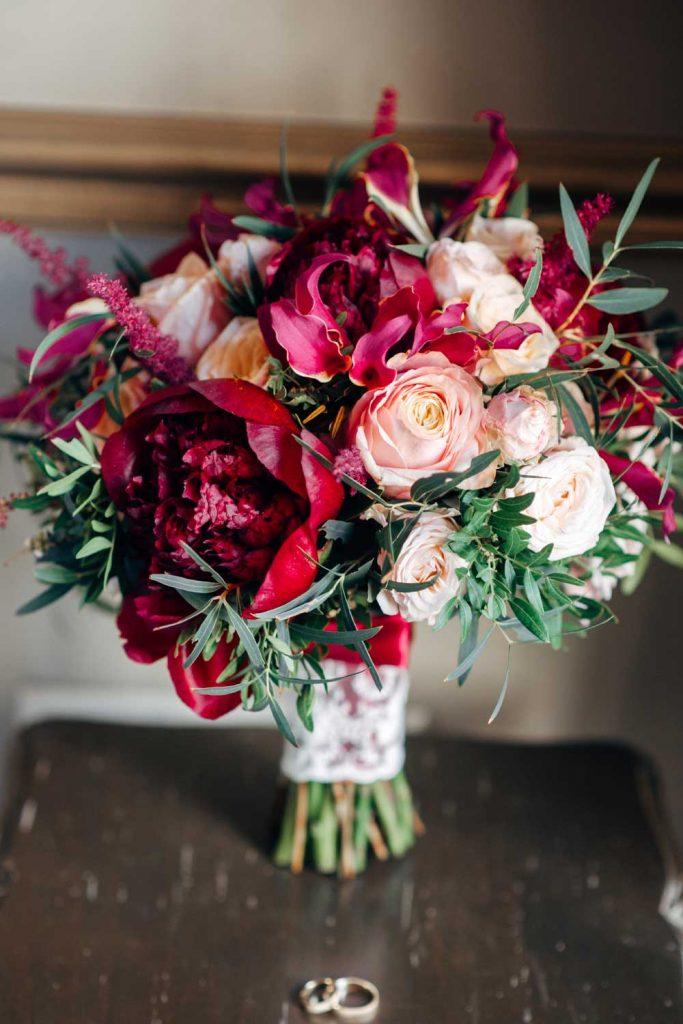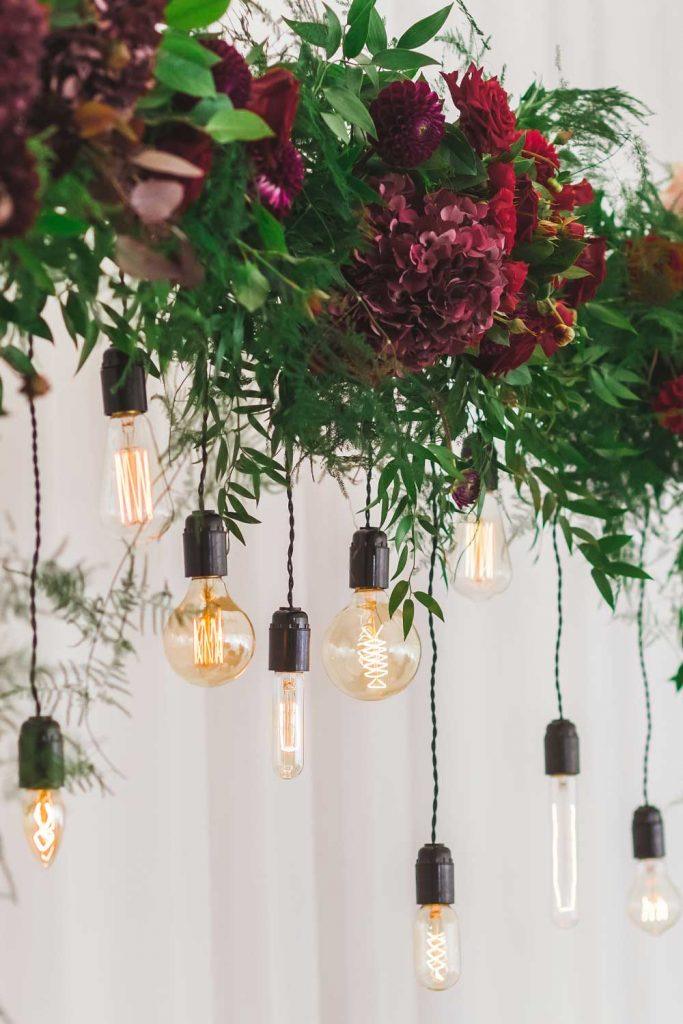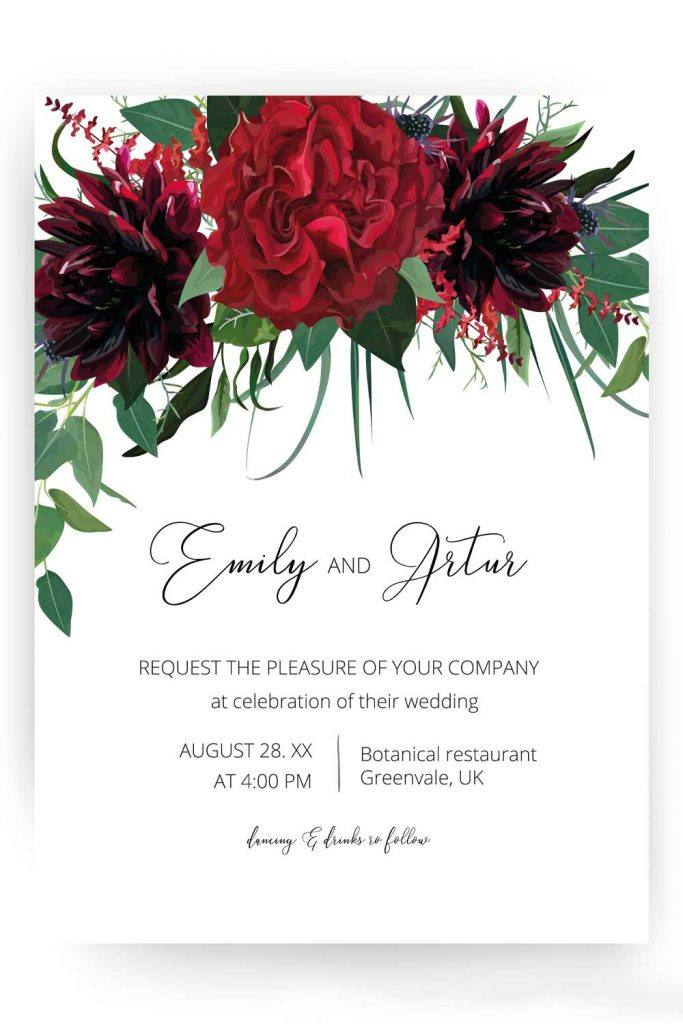 This color combo draws inspiration from traditional holiday colors. So, if you opt for maroon and green fall wedding colors, you can rest assured that they are going to create a festive mood like no other. Besides, they add a touch of elegance and chic to your wedding. Yet, these colors should not be limited to wedding flowers and decorations only. You can also introduce them with the help of food and drinks.
Emerald and Gold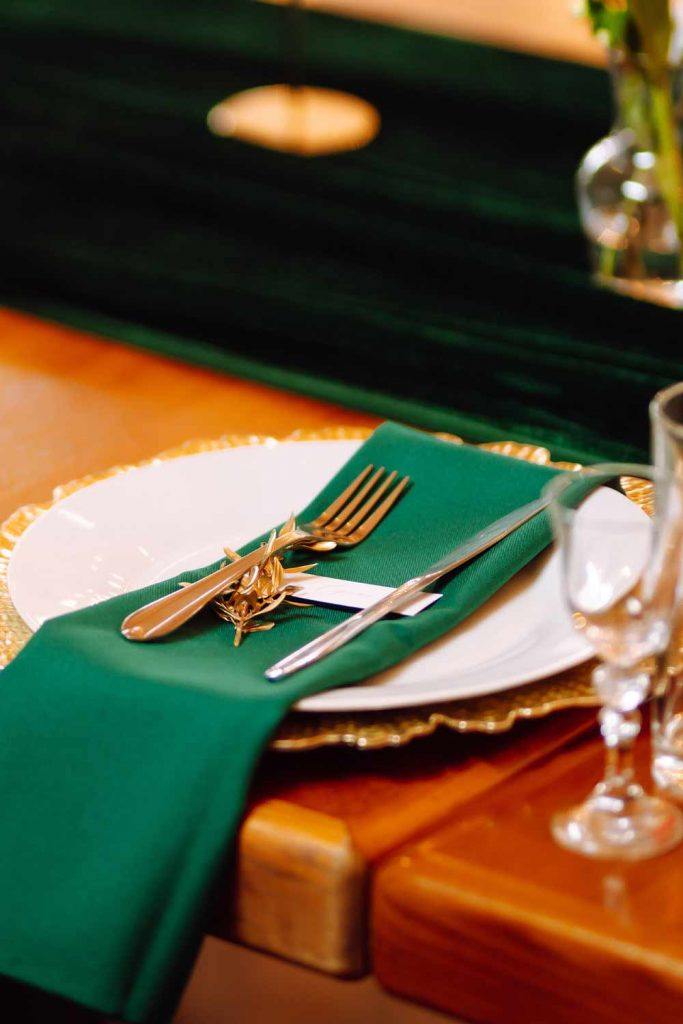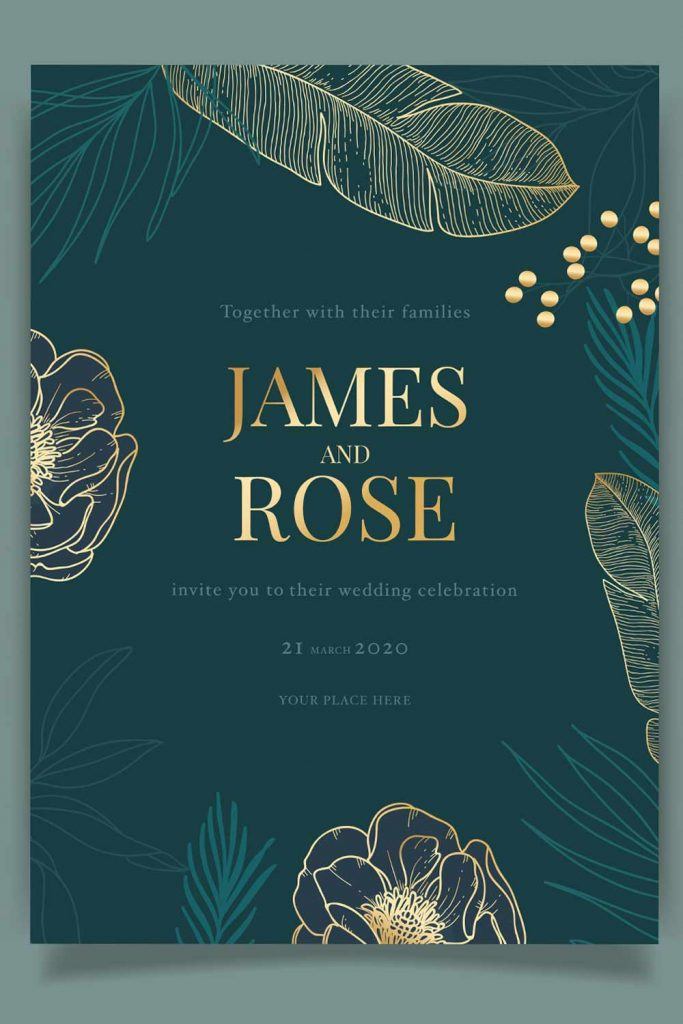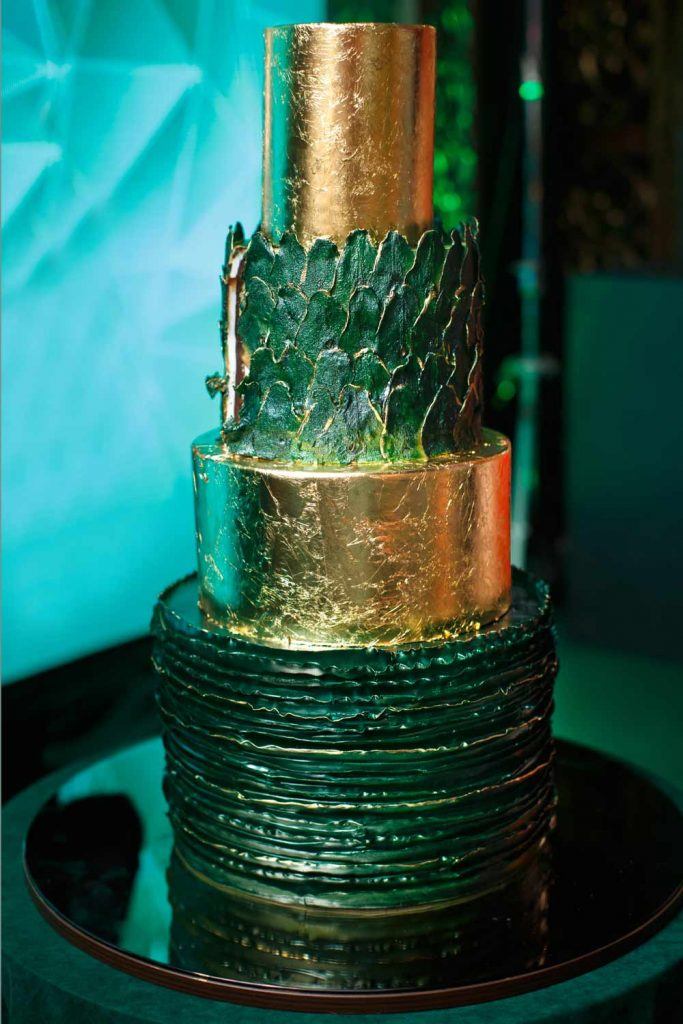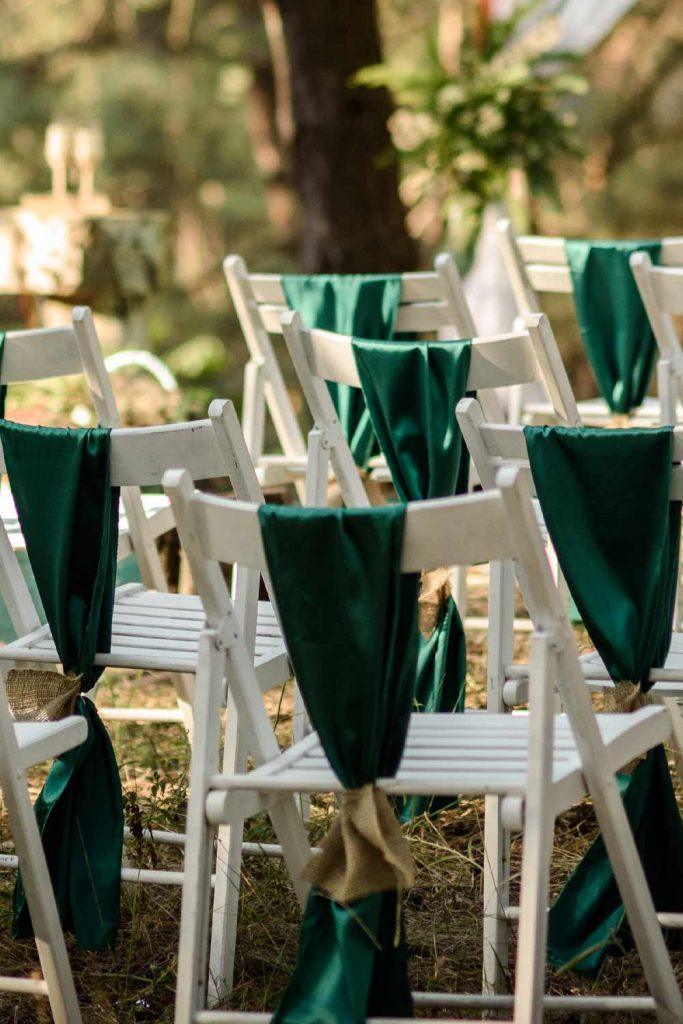 If you want your wedding to have a luxurious feel, you cannot go wrong with the gold and emerald green combination. How to incorporate it into your fall wedding theme colors is up to you, as it will look stunning in any case. You can go for emerald table runners and napkins, wedding invitations or even bridesmaids' dresses, while gold should be used as an accent in cutlery or accessories if you do not want to overdo it.
Orange and Pine Green Fall Wedding Colors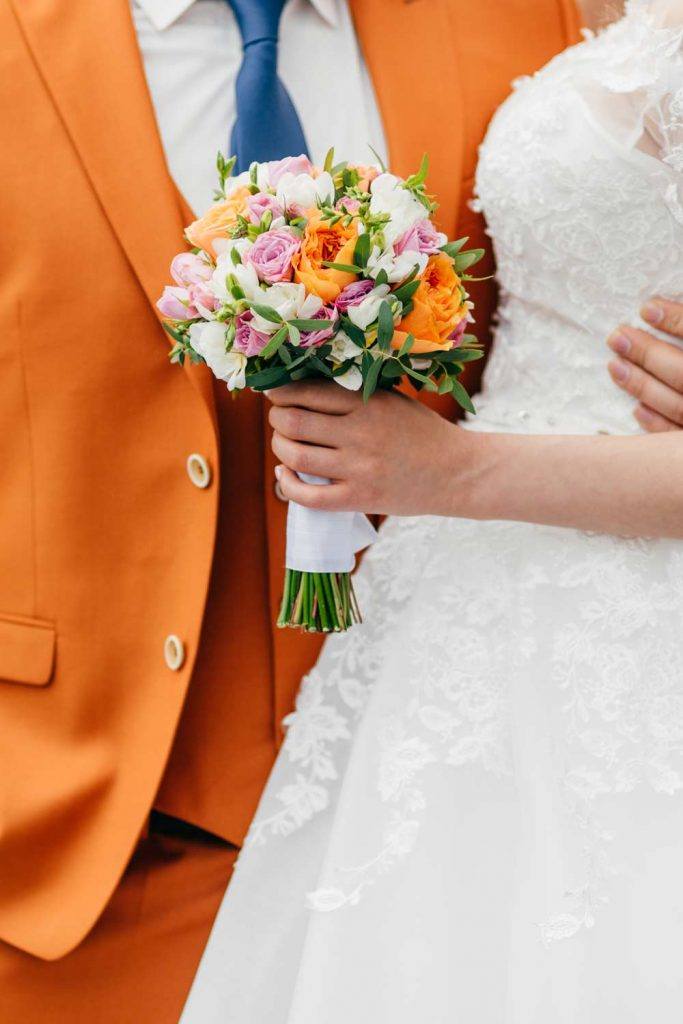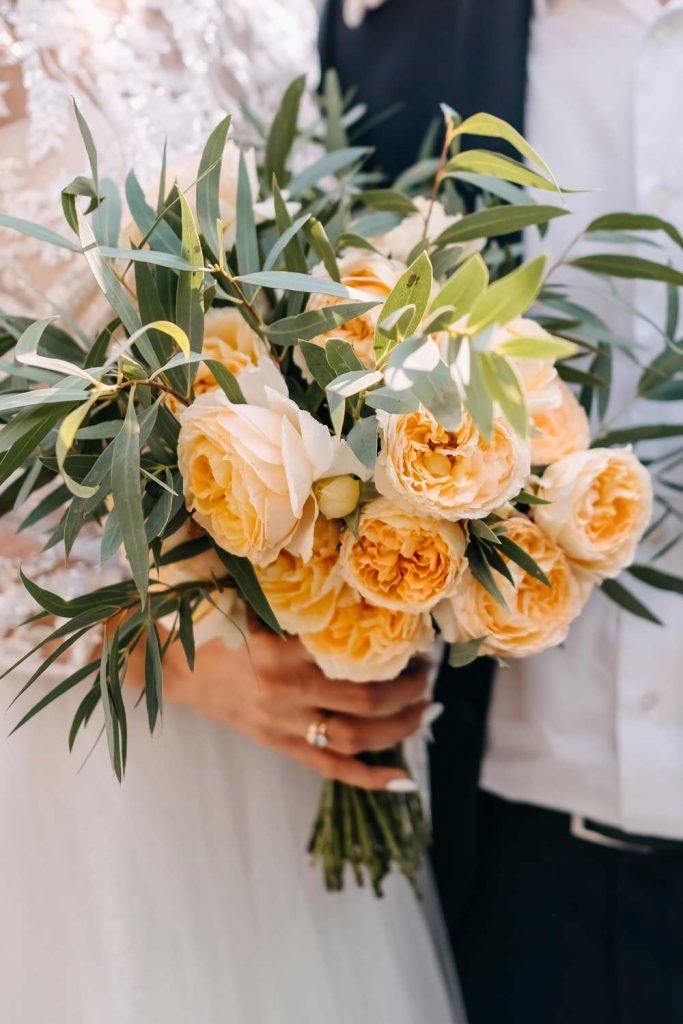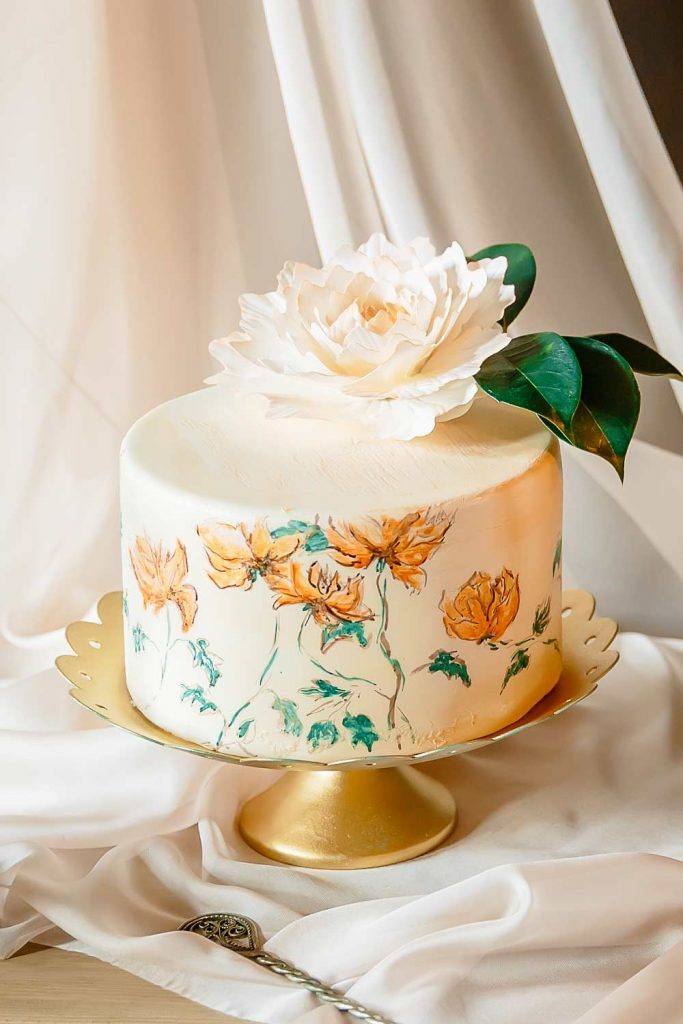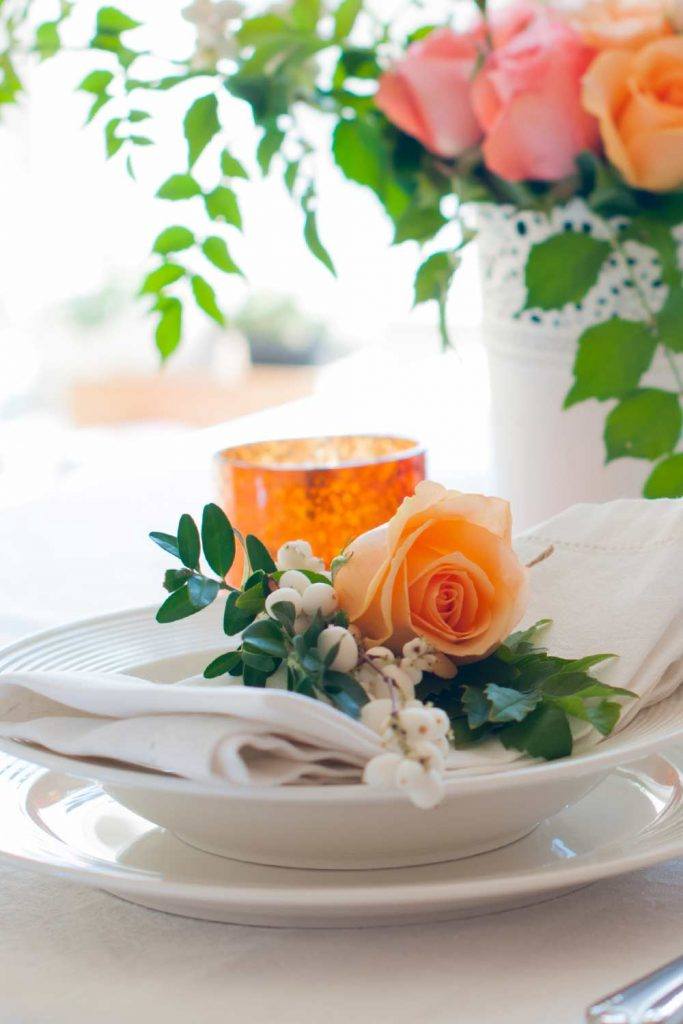 Looking for unconventional fall wedding colors ideas? Then pine green and orange are your way to go. Since the colors are subdued, it will give your wedding a retro feel. So, it is a great option for a vintage style wedding. The colors can be featured in bride's and groom's attires and echoed in venue decorations.
Rustic Brown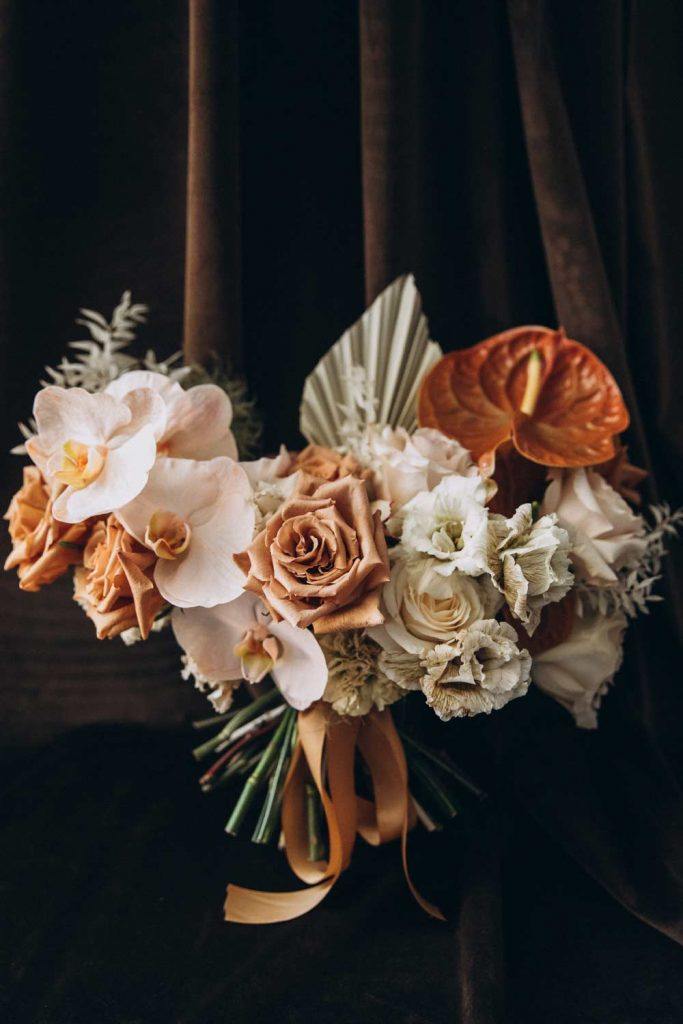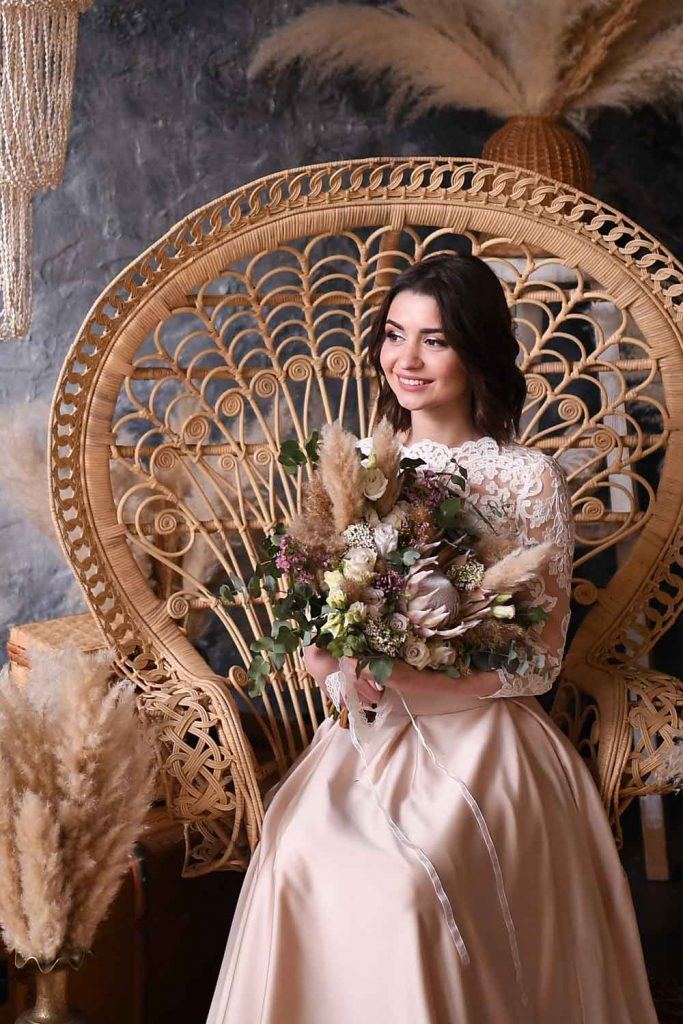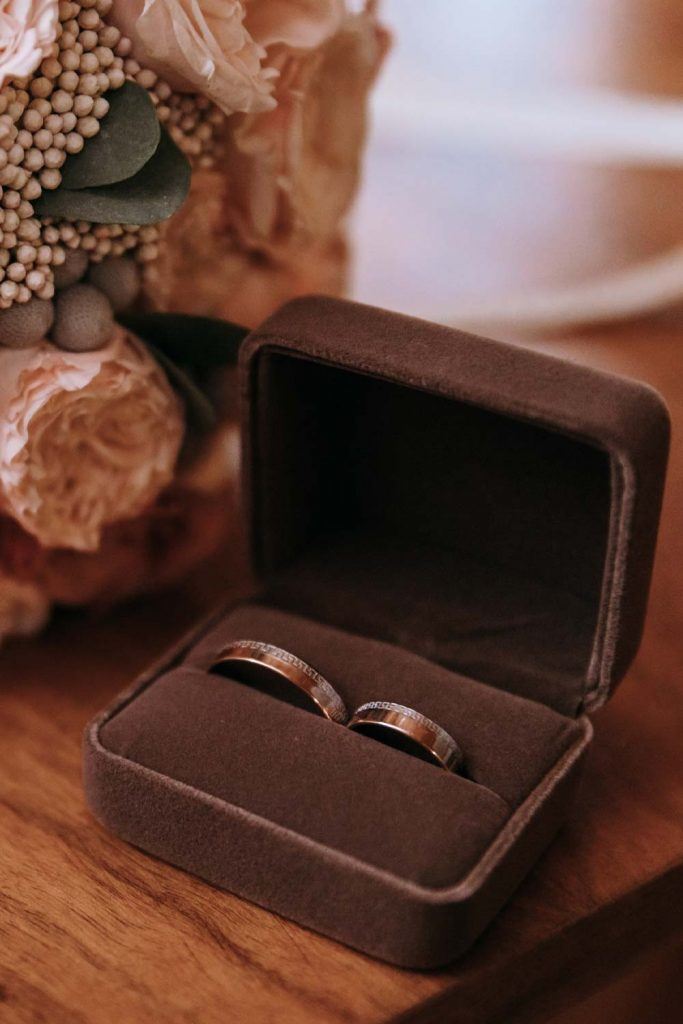 Rustic brown is one of the best fall wedding colors and no wonder. It is rich and versatile, which makes it a perfect option for any wedding. What is more, you can easily blend it with other wedding colors, be they bright and bold or muted and low key. The range of rustic fall wedding colors is so sheer that you will be able to find a shade to match any taste and style of the wedding.
Grey and Dust White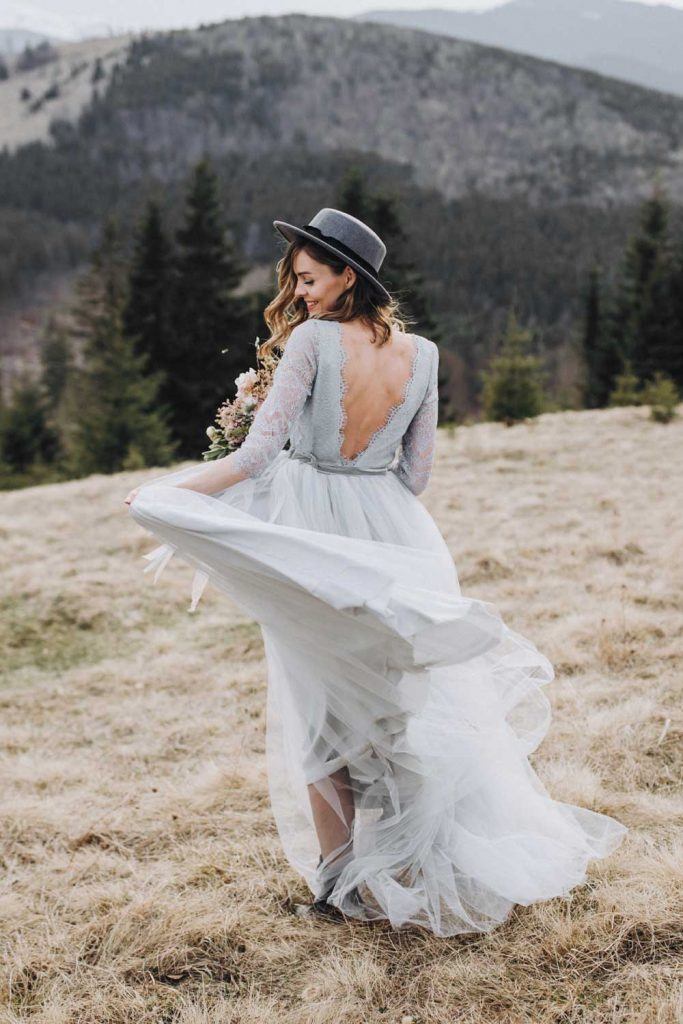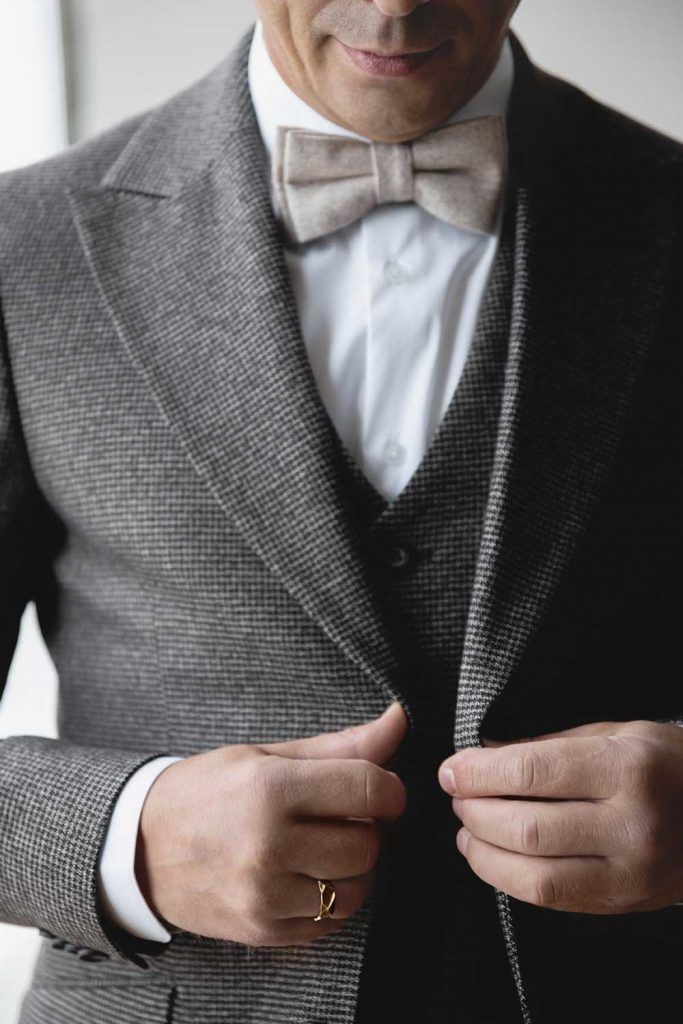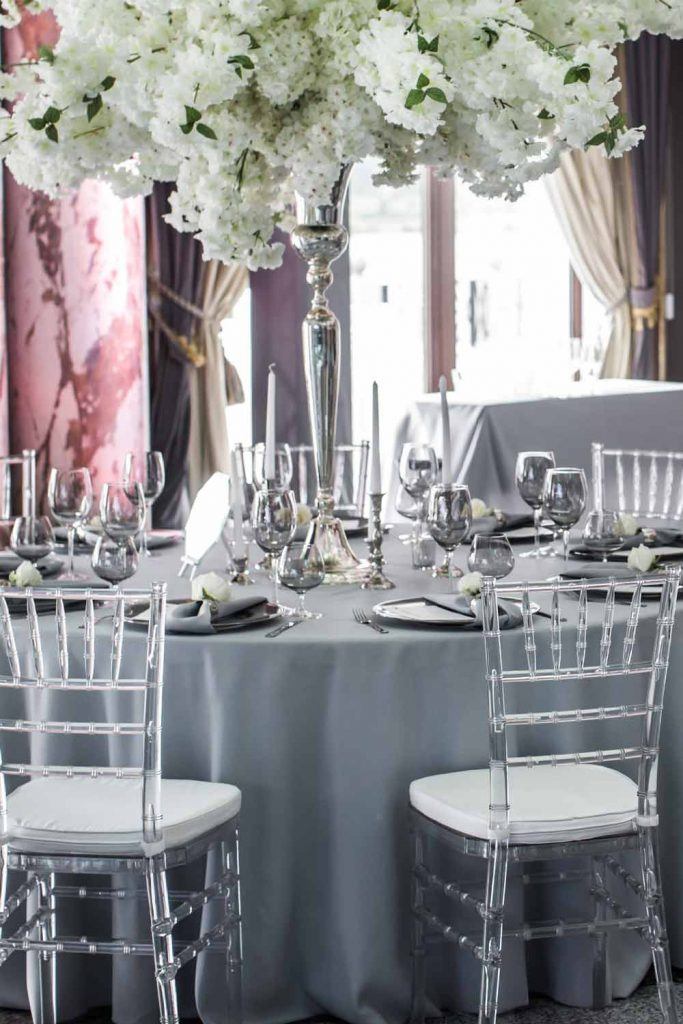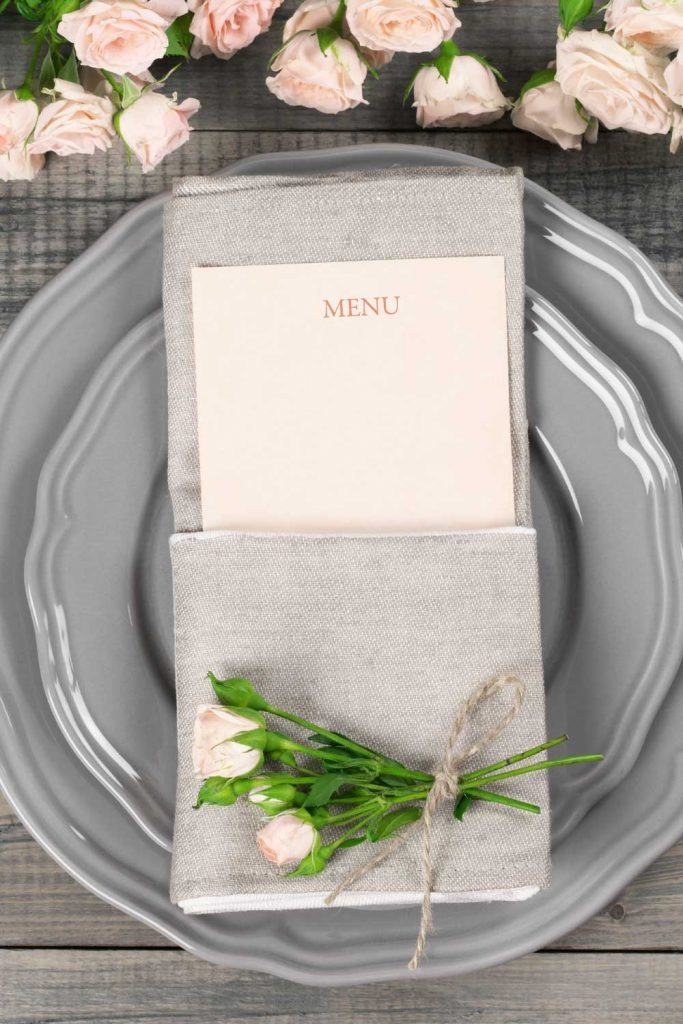 Simple and elegant, gray is one of those wedding colors for fall that is always a great choice. As it is universally flattering, you may not worry that the gray wedding dress code will not suit your guests. As an accent, you can basically choose any off white color to keep everything pulled together. Dust white is a failsafe option to go with any shade of grade.
Maroon and Navy Fall Wedding Colors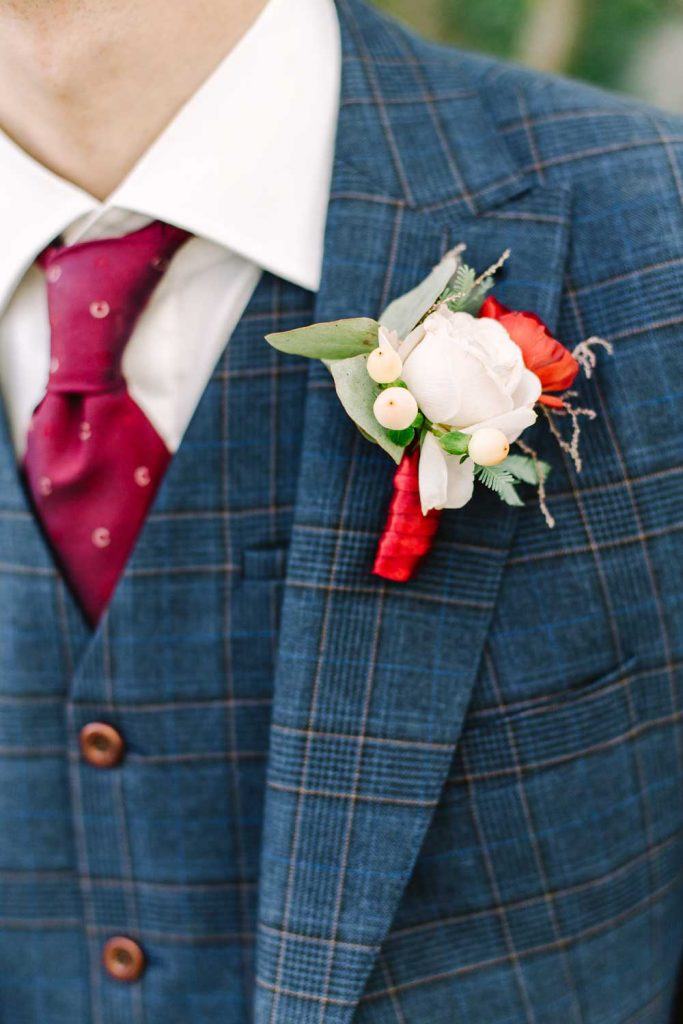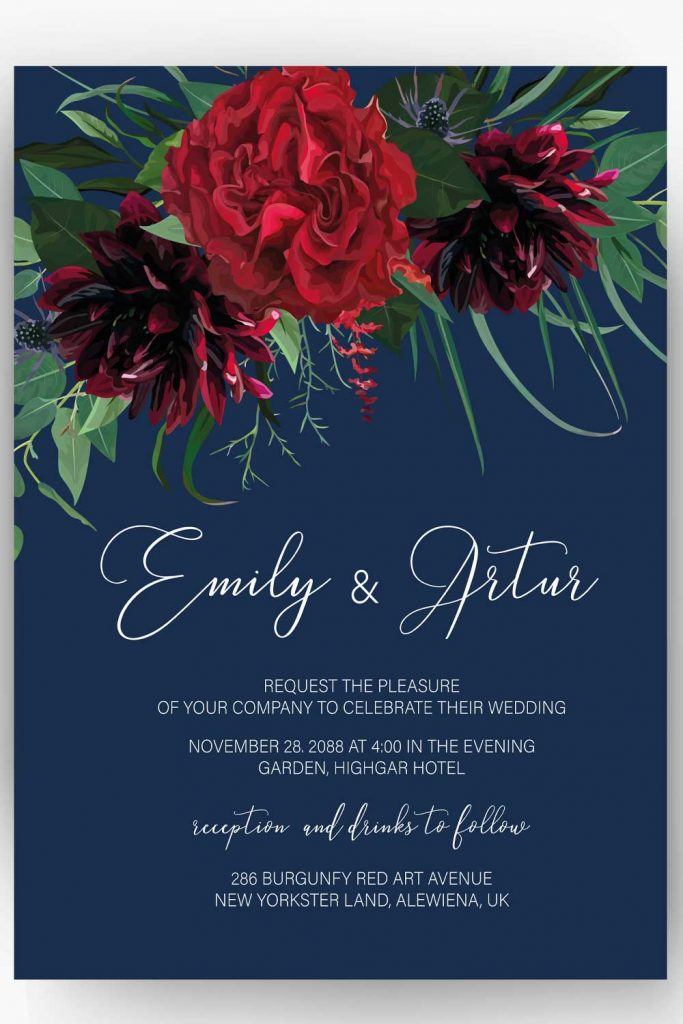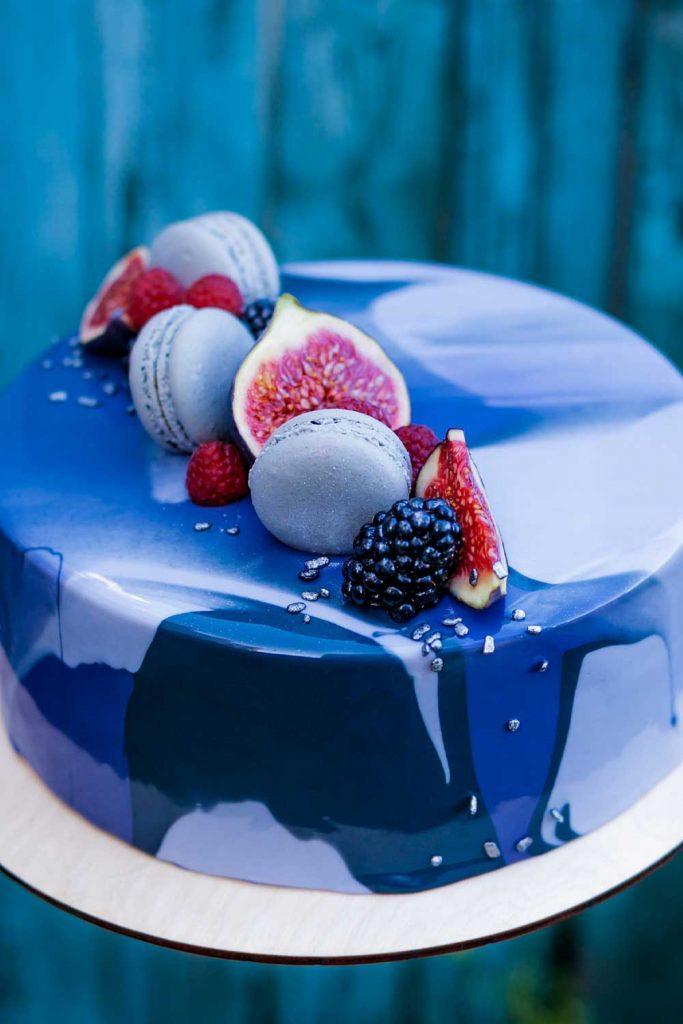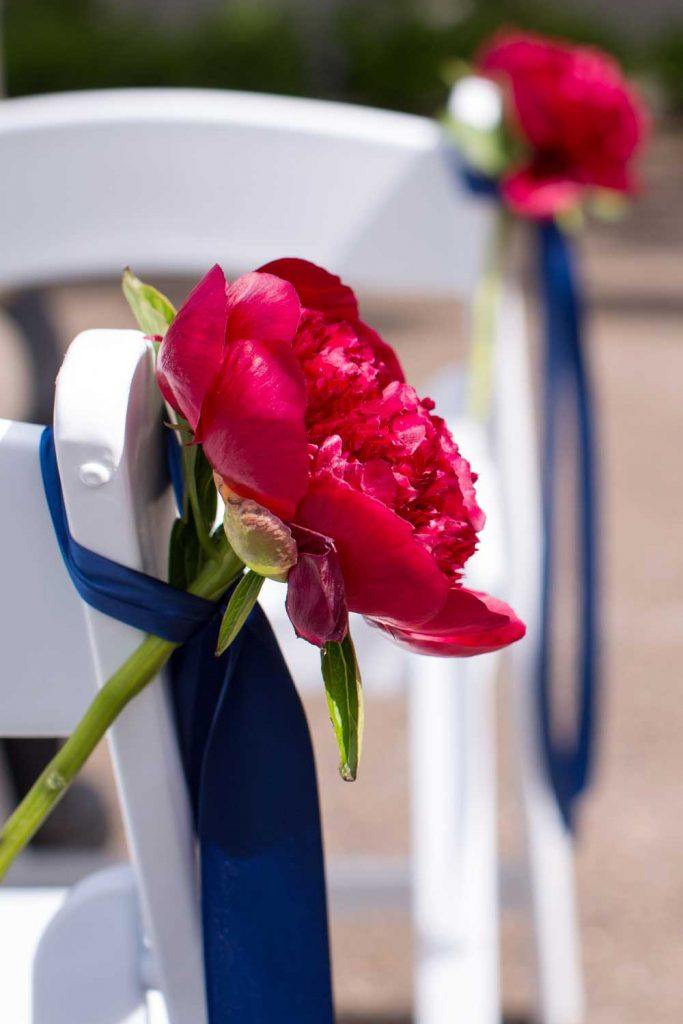 Navy blue is considered a particularly noble color, so it can add a luxury feel to any wedding. To elevate the contrast, you can add a complementary color. Thus, maroon or burgundy fall wedding colors match perfectly the navy blue wedding theme. Maroon looks amazing in boutonnières, especially when they accompany navy blue suits. You can also include these colors into your wedding invitations, table settings and even the wedding arbor and canopy.
Of course, these are not all fall wedding colors you can choose to embellish your special day. However, we have done our best to pick out the crème de la crème of them. And do not forget that you can always infuse the wedding fall colors with other shades depending on the ambiance you want your wedding to have.
FAQ: Fall Wedding Colors
What colors are good for a fall wedding?
Brown, orange, ivory, pink as well as all dark purple shades are failsafe colors for a fall wedding. They match each other flawlessly and allow you to create a fantastic wedding atmosphere.
What are the wedding colors for 2022?
The trendiest fall wedding colors 2022 are gold, orange, rustic brown, green, emerald, pine green, maroon, navy blue, dusty white and grey.
Was this article helpful?