Why Try Rose Gold Makeup?
Rose gold makeup is worth adding to your collection of the go-to makeup looks because the combination of these colors will never fail you.
This combo will work great for any complexion because, in its essence, it is a combination of cool and warm. And when you pick this combo for your eye makeup, it brightens your pretty eyes, adds radiance and some warmth to your skin.
Are you ready to try this color combo? Explore our gallery featuring the most amazing makeup looks with gold and rose.
Soft Gold-Rose Makeup Looks With Pink And Nude Lips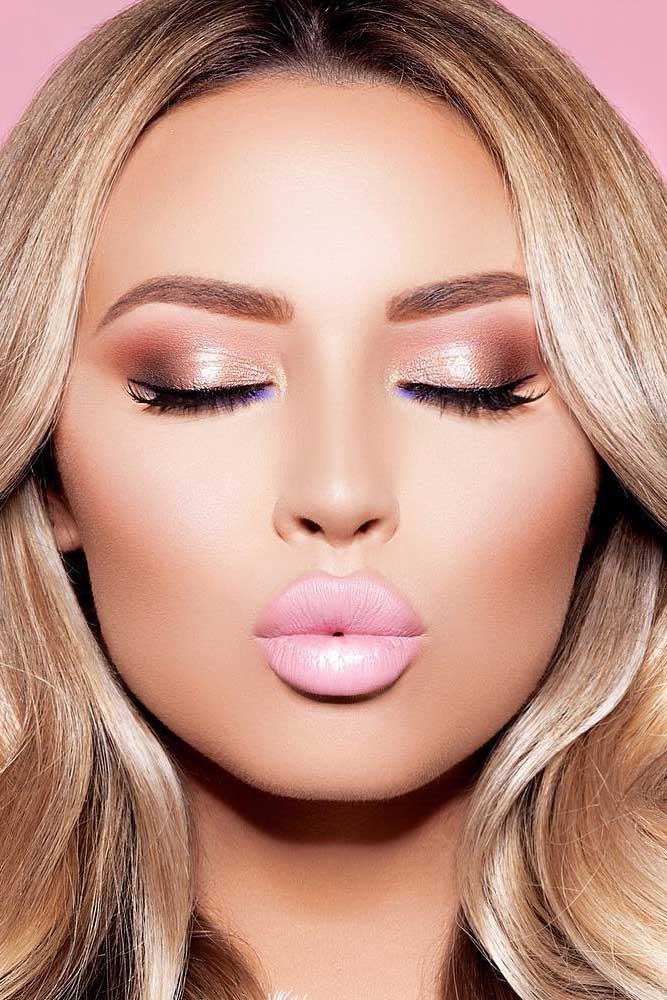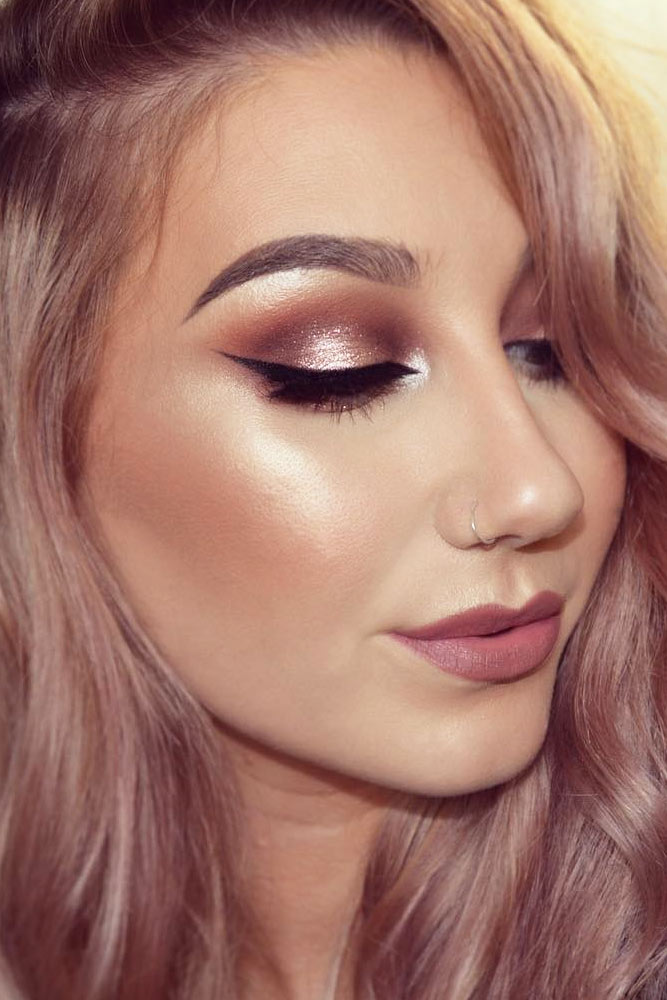 Credit: Instagram/jadeywadey180, Instagram/m7fx, Instagram/exteriorglam
This trend involves bright as well as more natural makeup looks in golds and pinks. Brighter looks are ideal for all kinds of special events, while natural ones are for every day.
Bold Eyes Looks With Soft Lips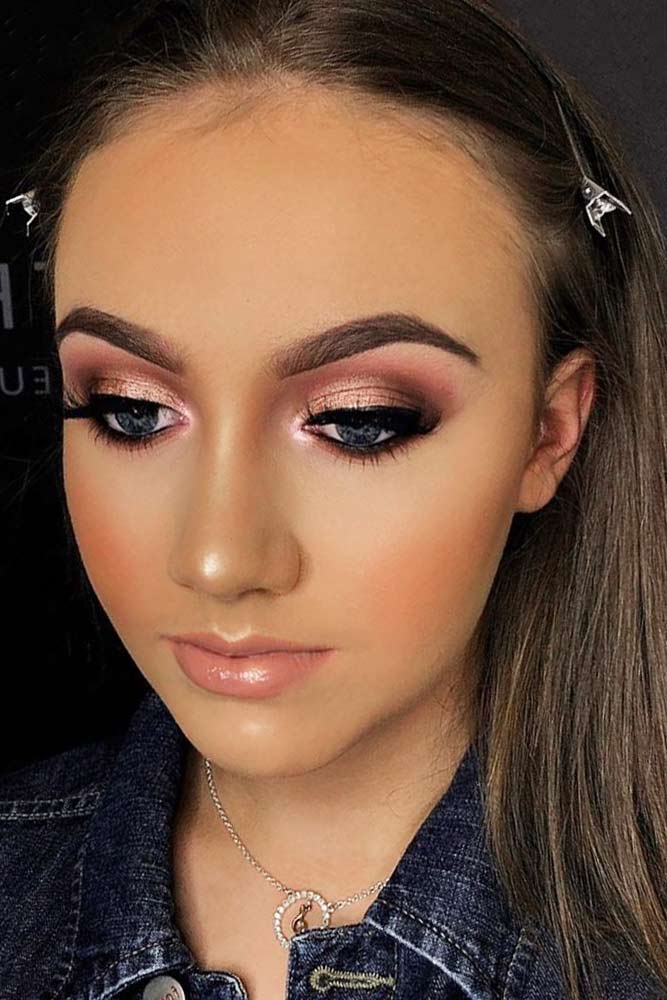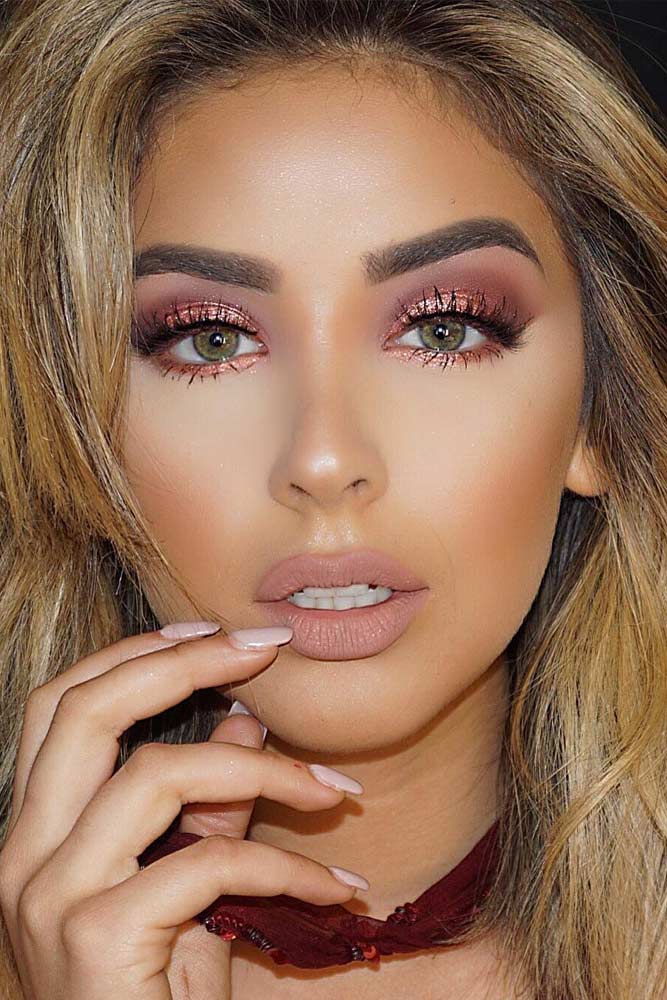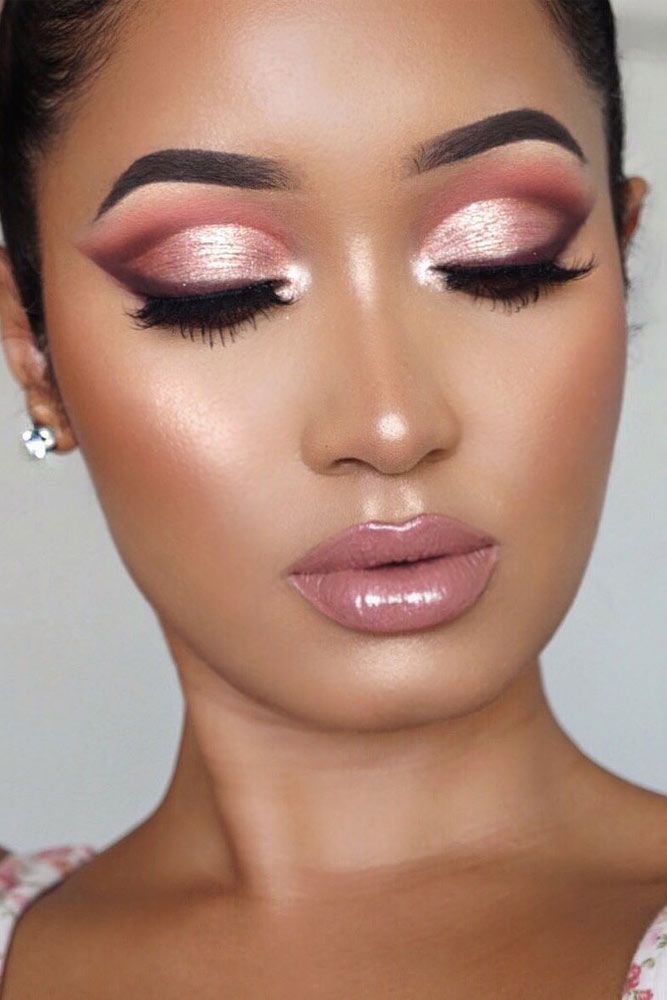 Credit: Instagram/zoetrigwellmakeupacademy, Instagram/brittanybearmakeup, Instagram./annybeeutee
However, first you need to learn how to get rid of dark circles under your eyes before sporting this trend. Pink and red shades make dark circles and other skin flaws more vivid.
Glitter Bold Eyes Makeup Ideas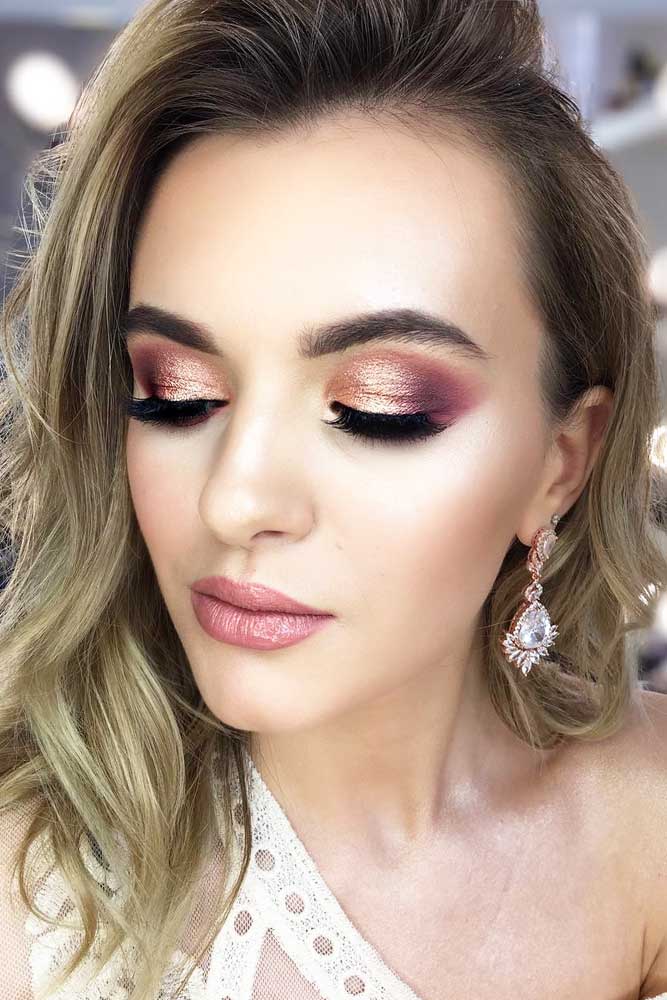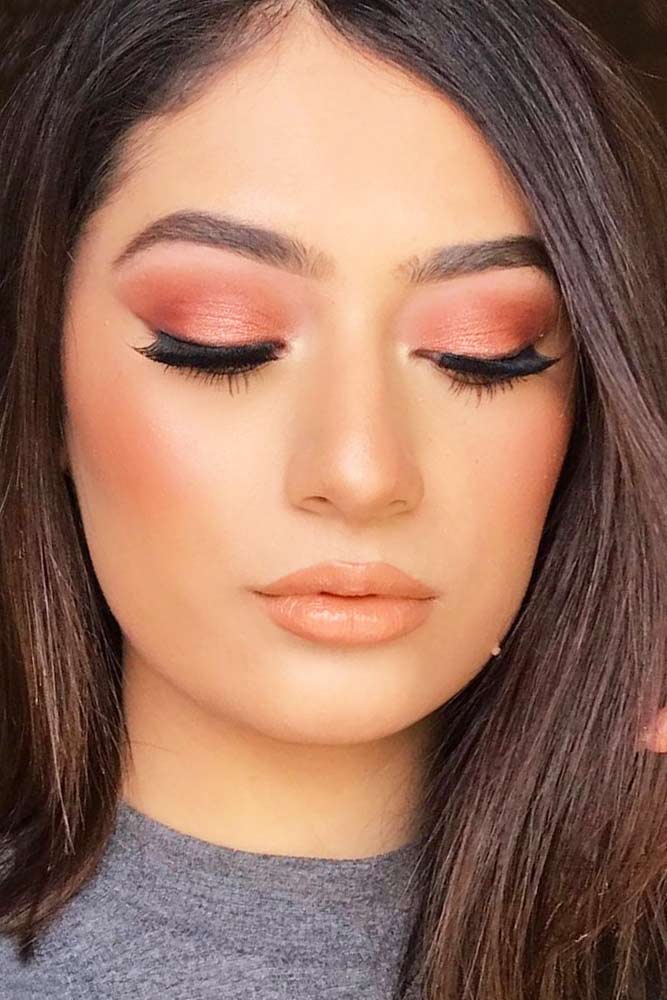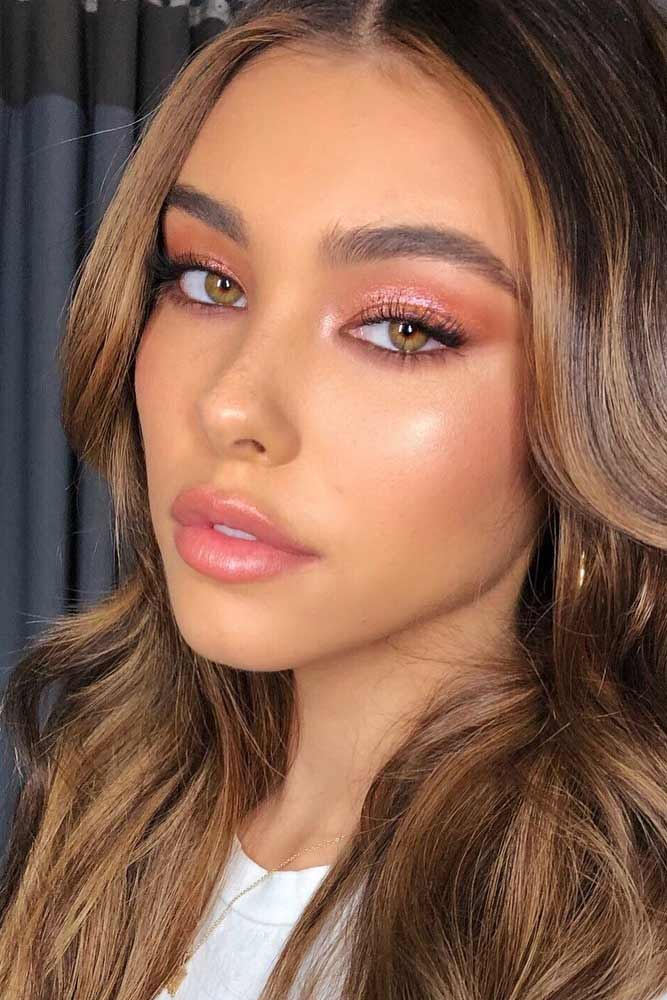 Credit: Instagram/wodziania_makeup, Instagram/mehreemakeup, Instagram/kaleteter
Therefore, your skin must be perfect if you want to try eye makeup that involves such shades. Start with applying some eye cream. It will hydrate the eyes and protect your pores.
Glitter Eyes Makeup Ideas With Soft Lips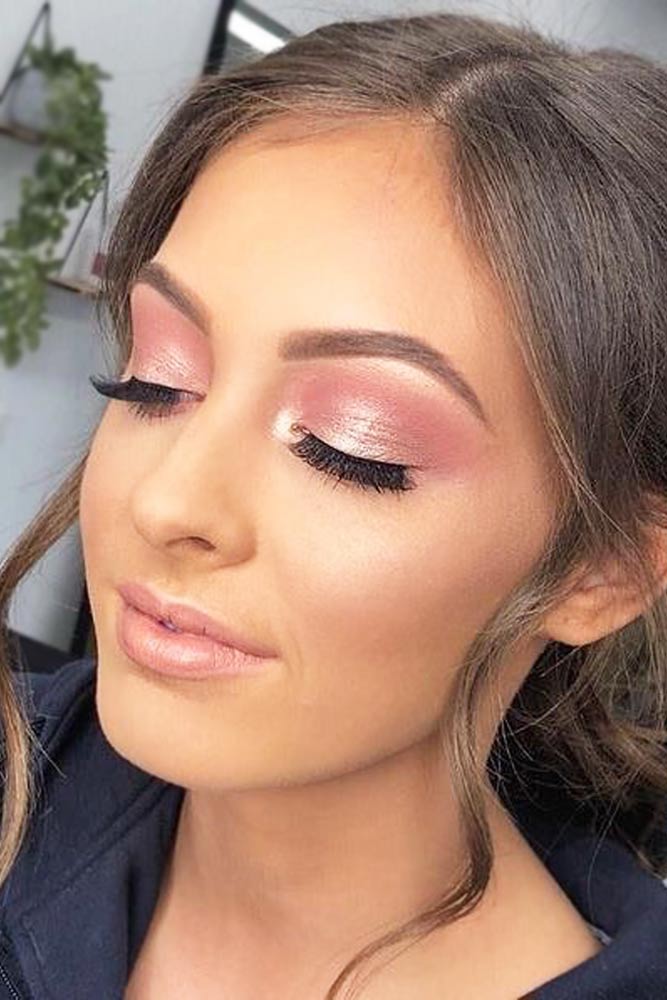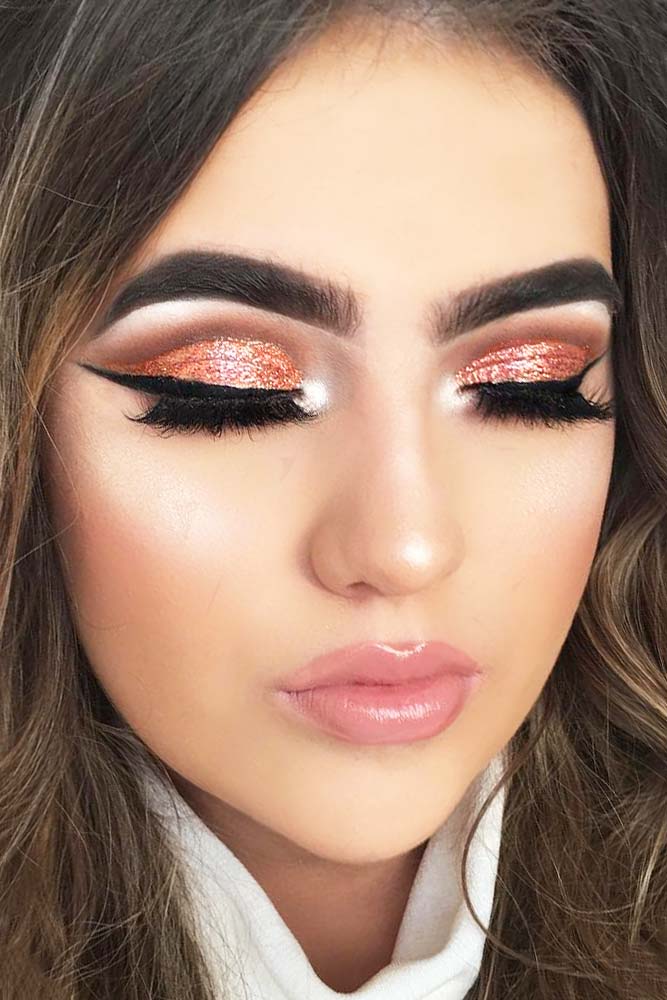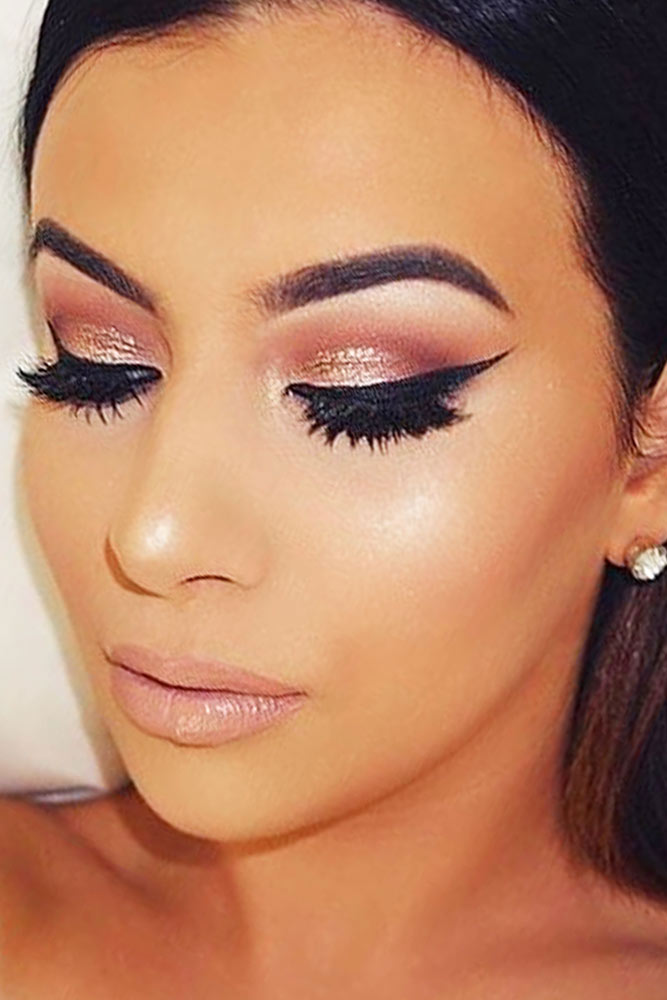 Credit: Instagram/makeuppropuntacana, Instagram/abbychristxpher, Instagram/j_make_up
Next, apply concealer, let it set, and cover this layer with compact powder. This step is necessary to prevent the concealer from creasing. Now let's add some color.
Night Makeup Looks With Bold Lips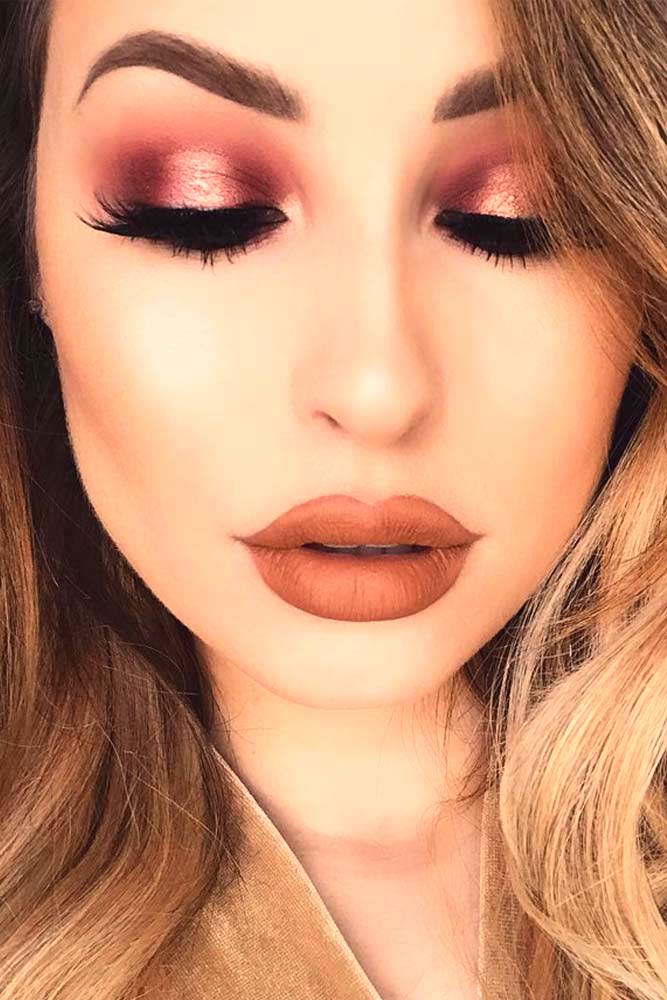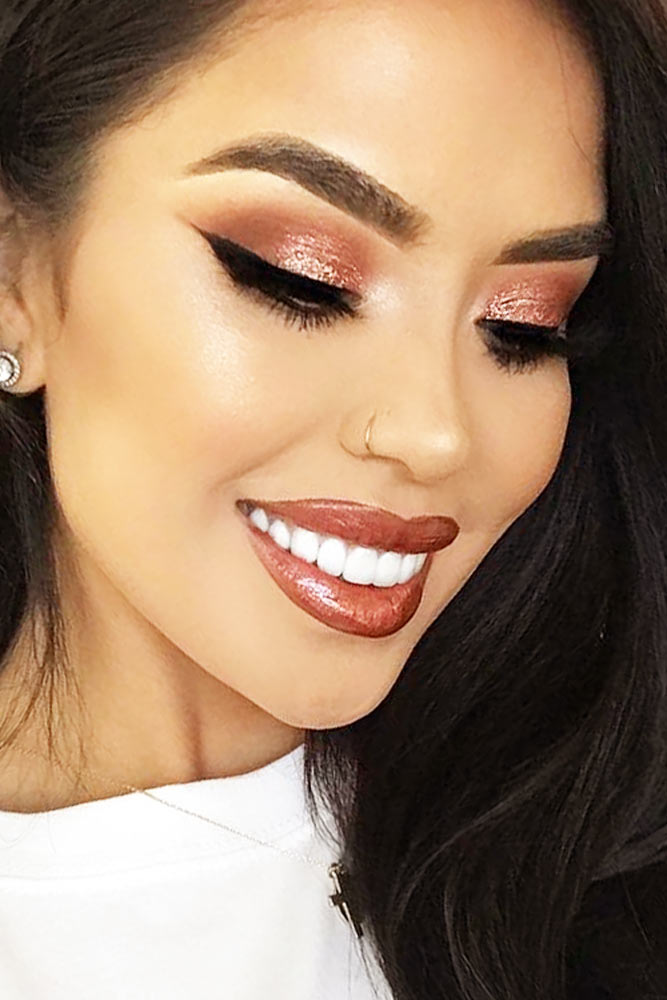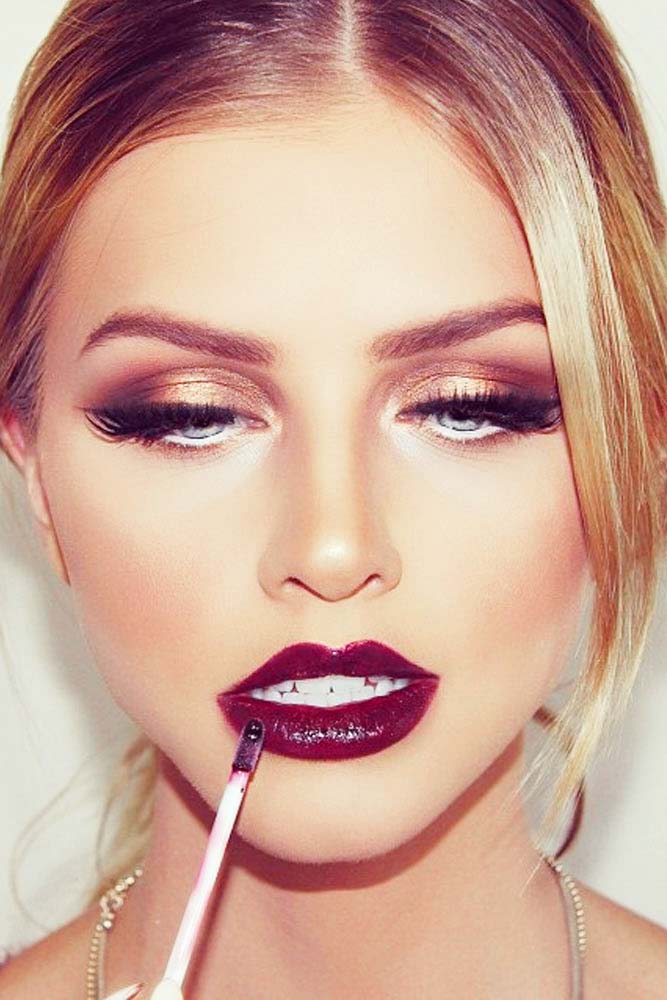 Credit: Instagram/ashleyswagnerxo, Instagram/iluvsarahii, Instagram/jadeywadey180
For example, apply matte eyeshadow in orange brown to your crease. Thus, you can add dimension to the makeup and make your eyes seem to be set deeper.
Glamorous Makeup Looks With Eyeliner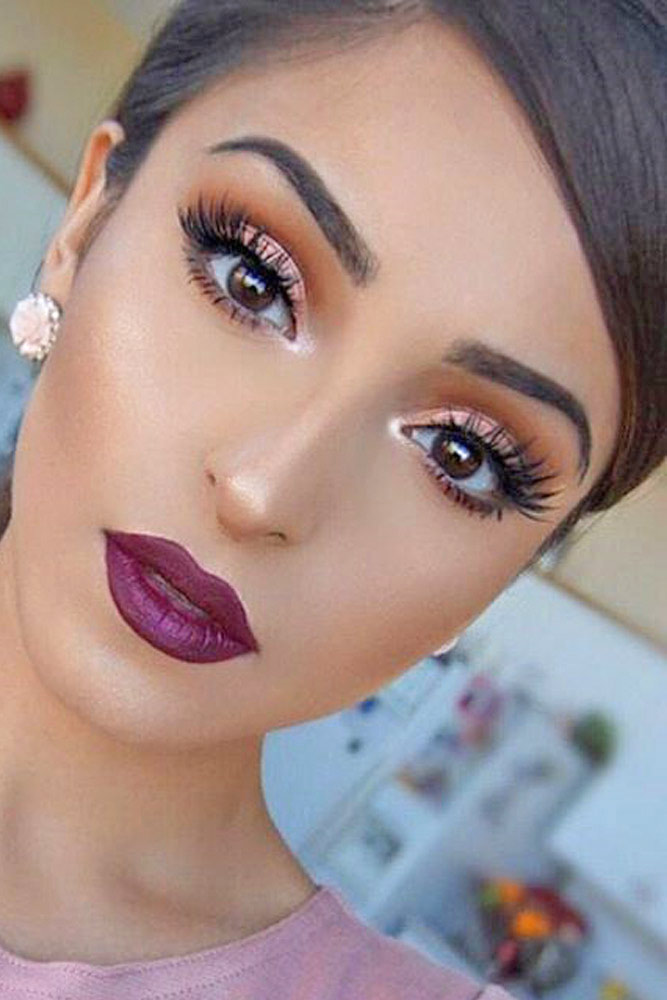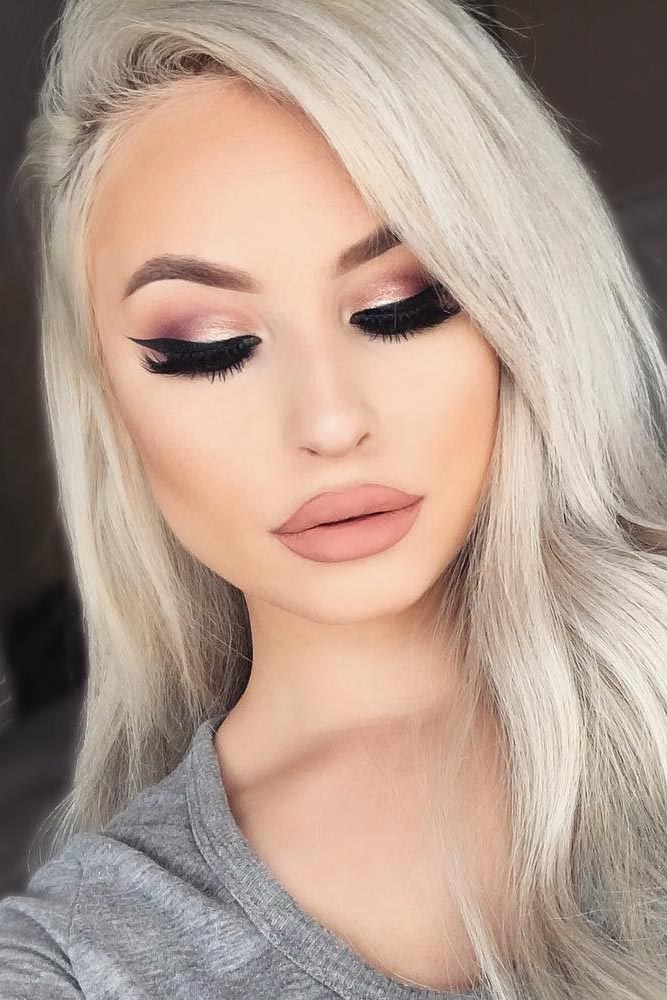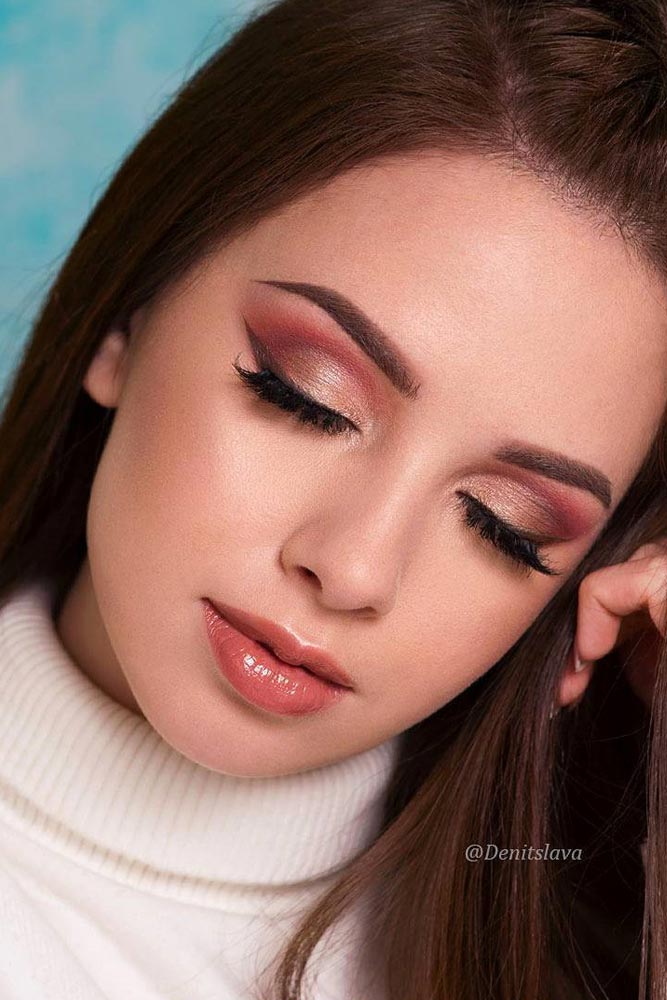 Credit: Instagram/rahmanbeauty, Instagram/ashleyswagnerxo, Instagram/denitslava
Now apply eyeshadow in pinkish plum, starting from the crease and blending the shade overall your eyelid. Finish with a pop of gold in the inner corner and then apply mascara.
Charming Rose Gold Eye Makeup Ideas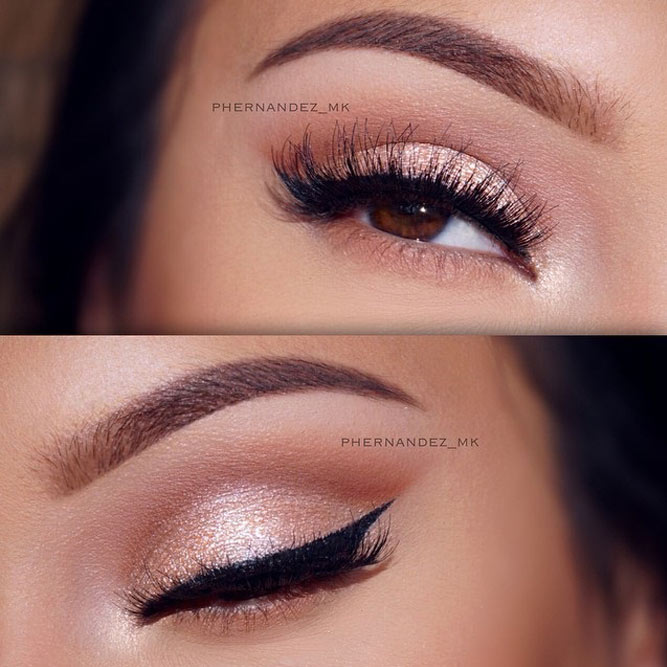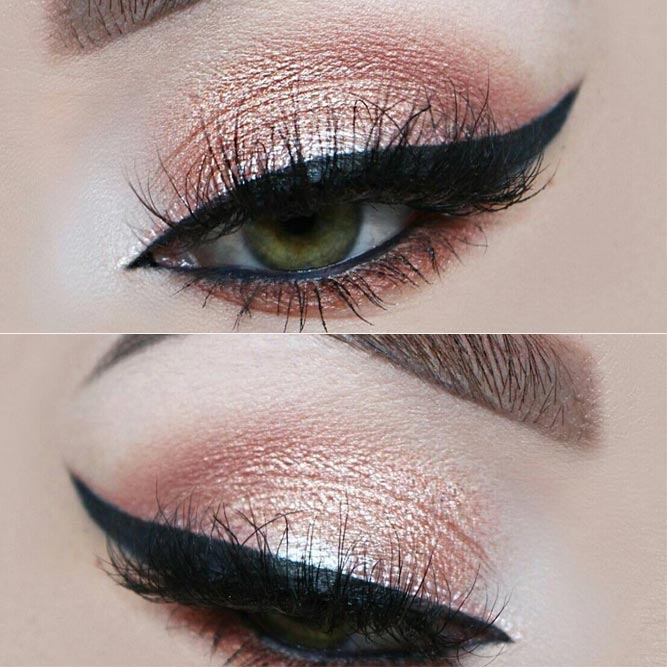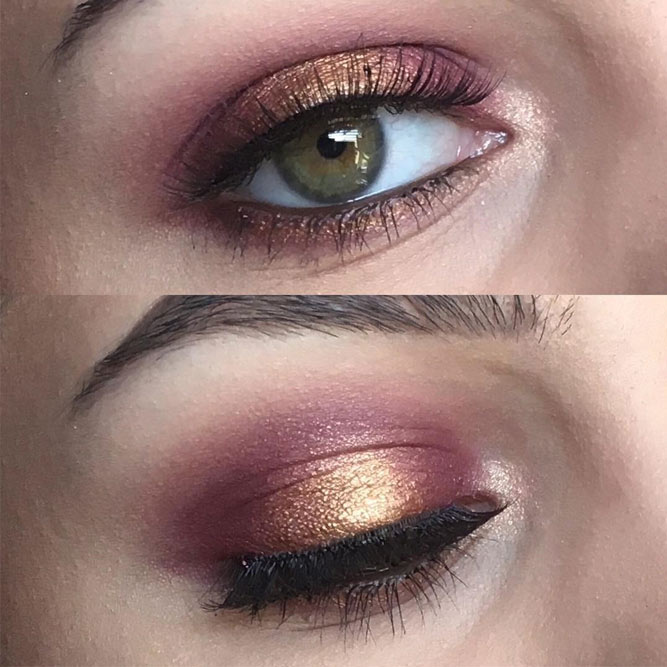 Credit: Instagram/priscilla_fhern, Instagram/makeupbyevva, Instagram/marinaleebeauty
We love rose gold shades because they are really romantic, feminine, and look good against most skin tones.
Soft Shimmer Eye Makeup Looks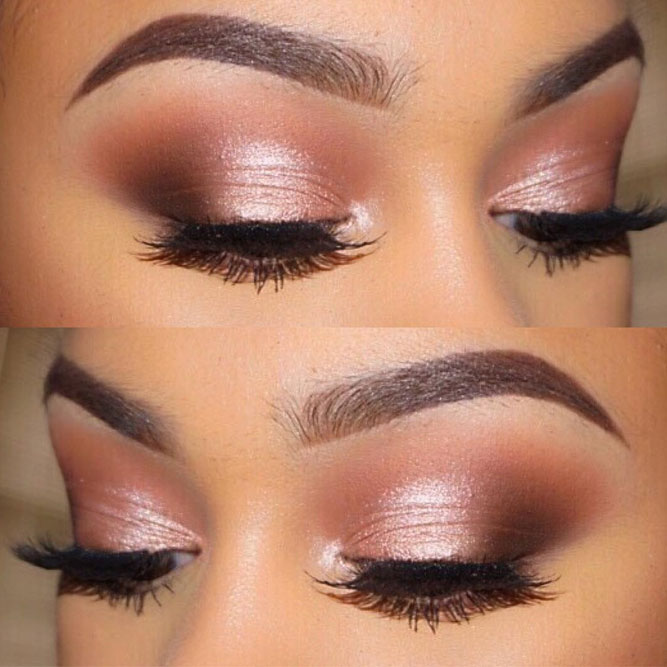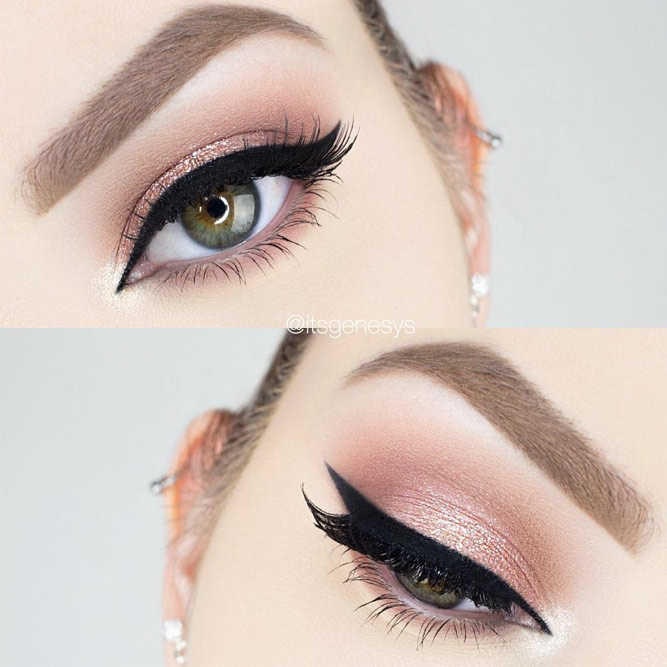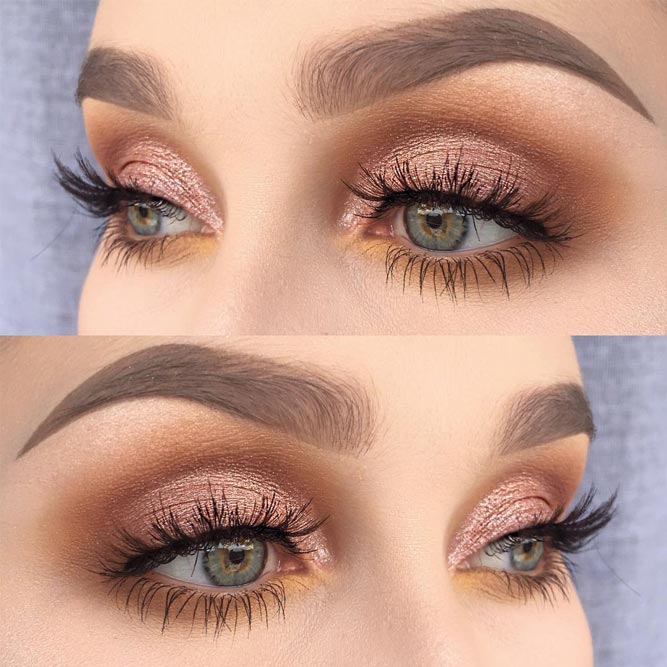 Credit: Instagram/skyeasiyanbi, Instagram/itsgenesys, Instagram/helenesjostedt
For a dreamy makeup look, you can use black liner to accentuate your eyes, fill in the lid, and define the lower lash line.
Rose Gold Ombre Eyes Makeup Ideas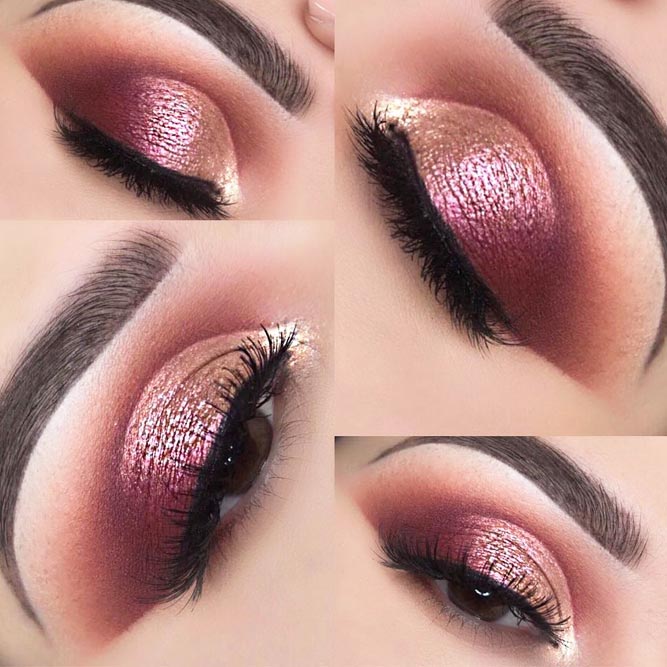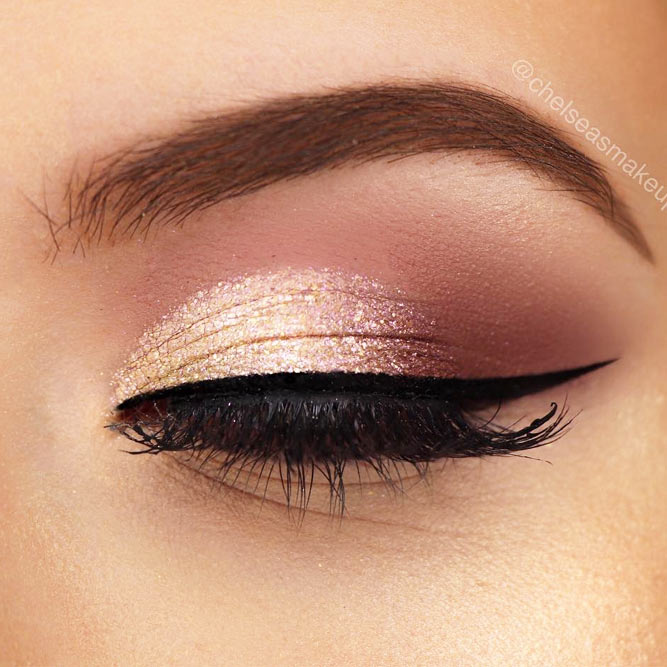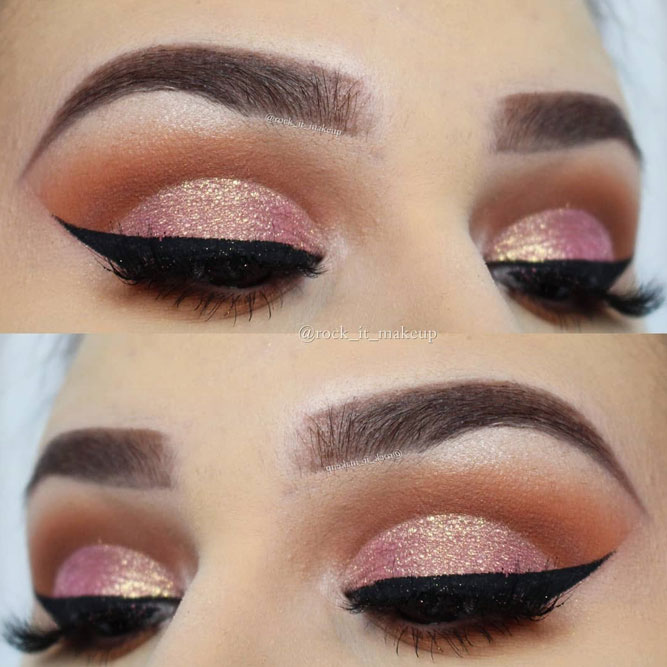 Credit: Instagram/muastephnicole, Instagram/chelseasmakeup, Instagram/rock_it_makeup
If you are a fan of liner look, then we have a fresh suggestion to share with you. The thing is that rose gold eyeshadow works with the elegant winged eye look like nothing else. See for yourself!
Eyes Makeup Ideas With Rose Gold Line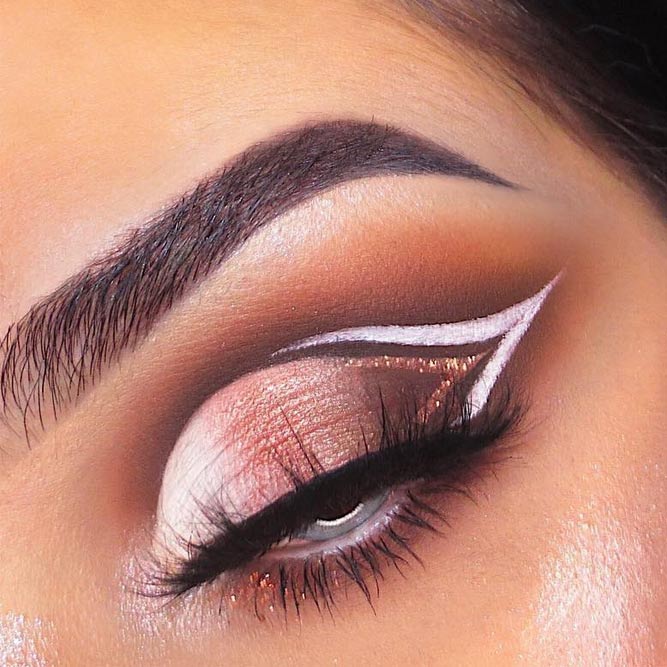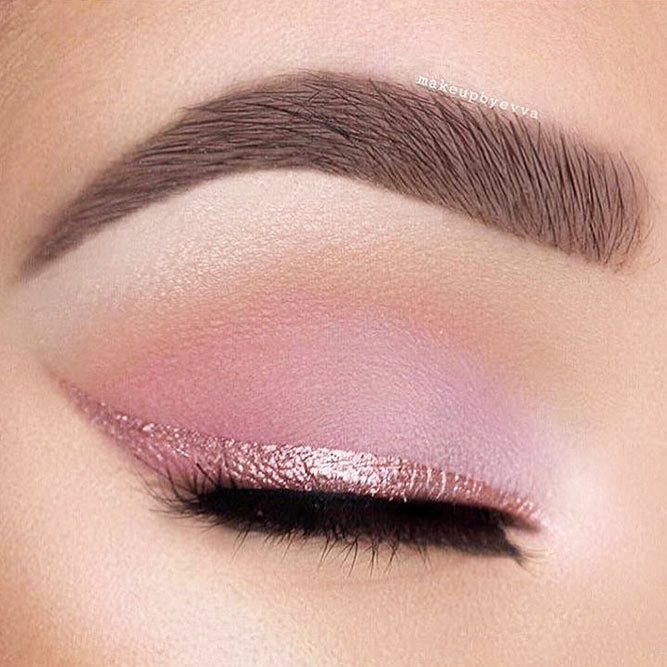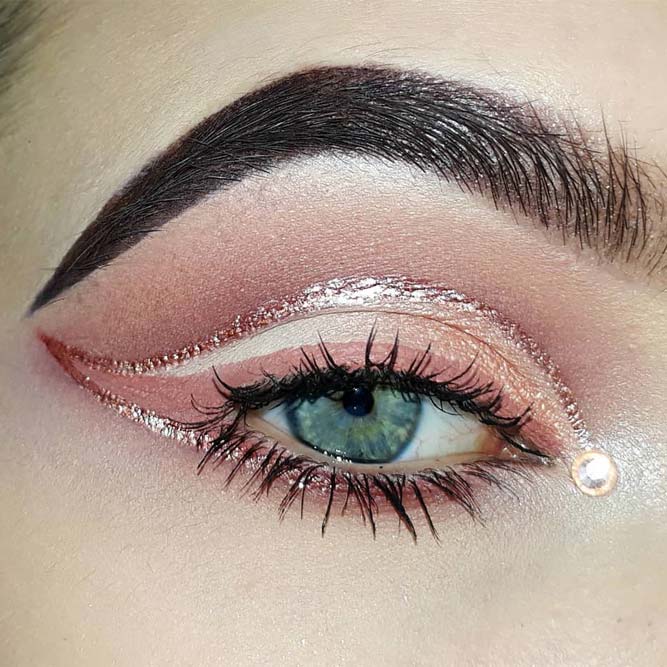 Credit: Instagram/angelicbeautyxo, Instagram/maquilhagemm, Instagram/makeupbyenigma
Very often we are told that there is only one type of classy and elegant liner – a black one. However, if you are ready for the experimentation and blinding outlook then rose gold liner is the idea at least to give a try to!
Sparkly Rose Gold Makeup Ideas With Nude Lips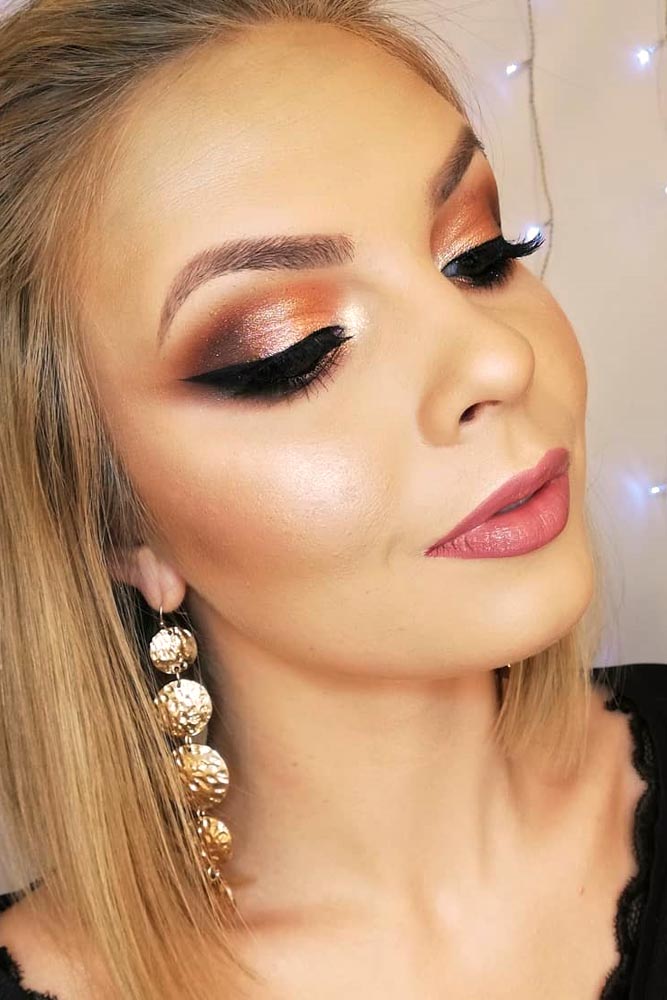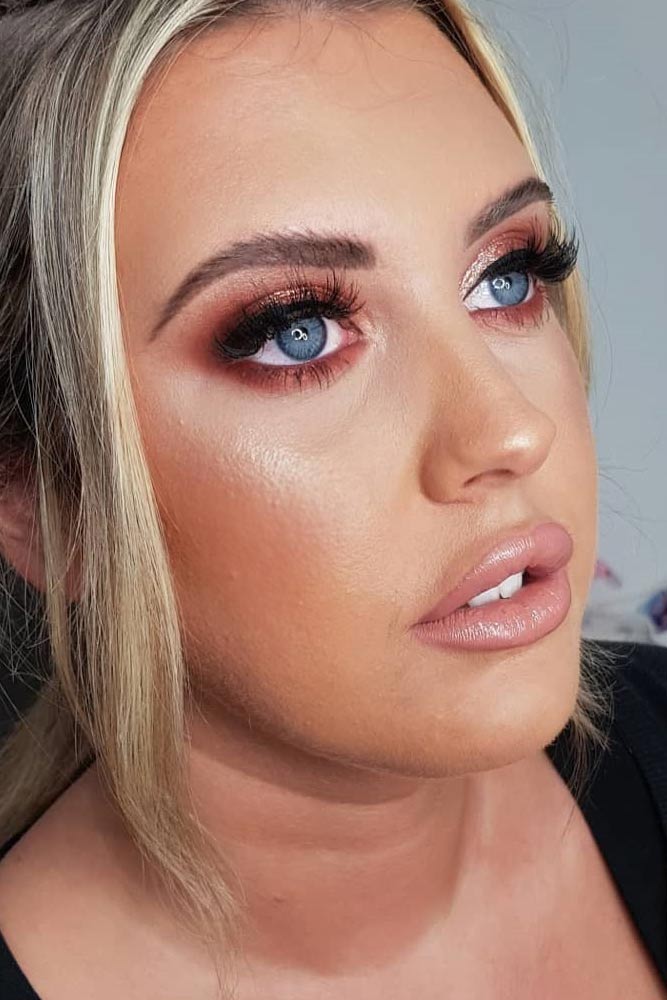 Credit: Instagram/wiktoriajanczakmakeup, Instagram/dilansabah, Instagram/lisadaviesmu.artist
The truth is that shimmery makeup surely looks festive and elegant. When we think rose gold – the cuteness and the elegance overload. Besides, you can easily combine rose gold with other shades or liner looks.
Day Night Rose Gold Makeup Ideas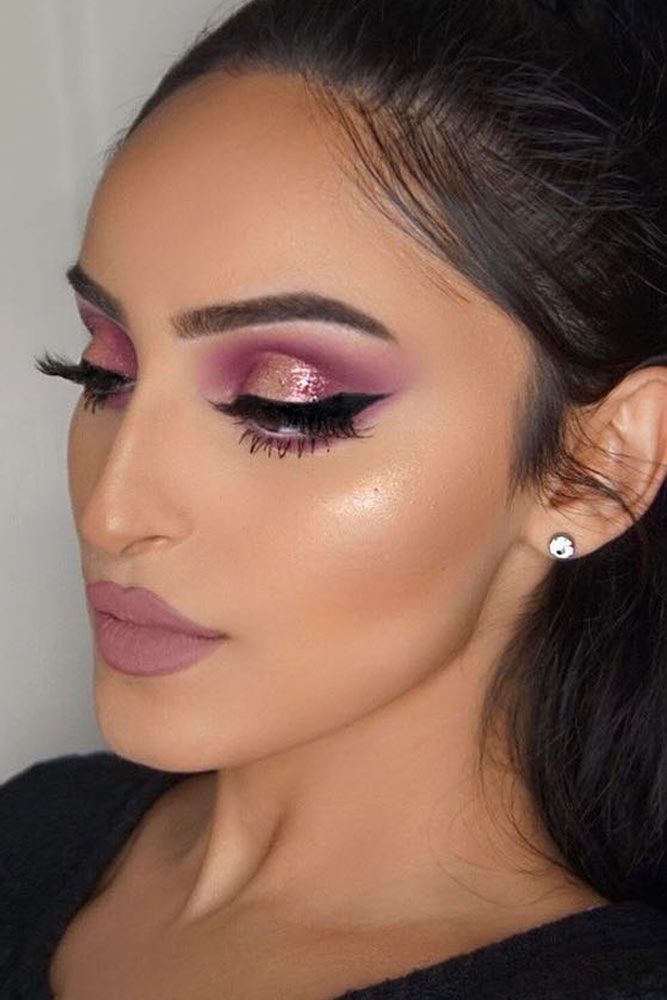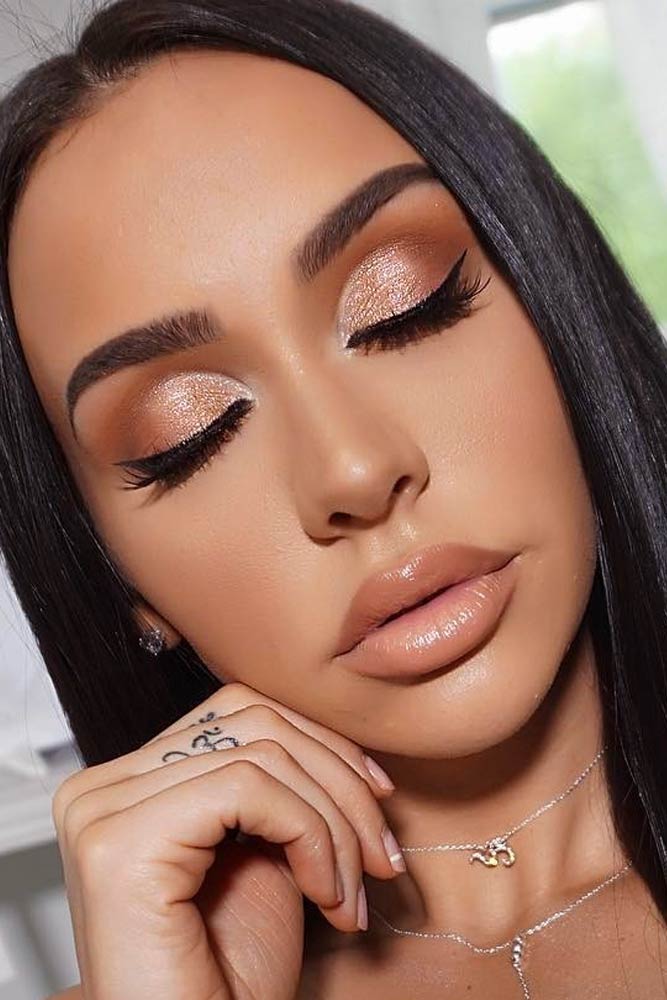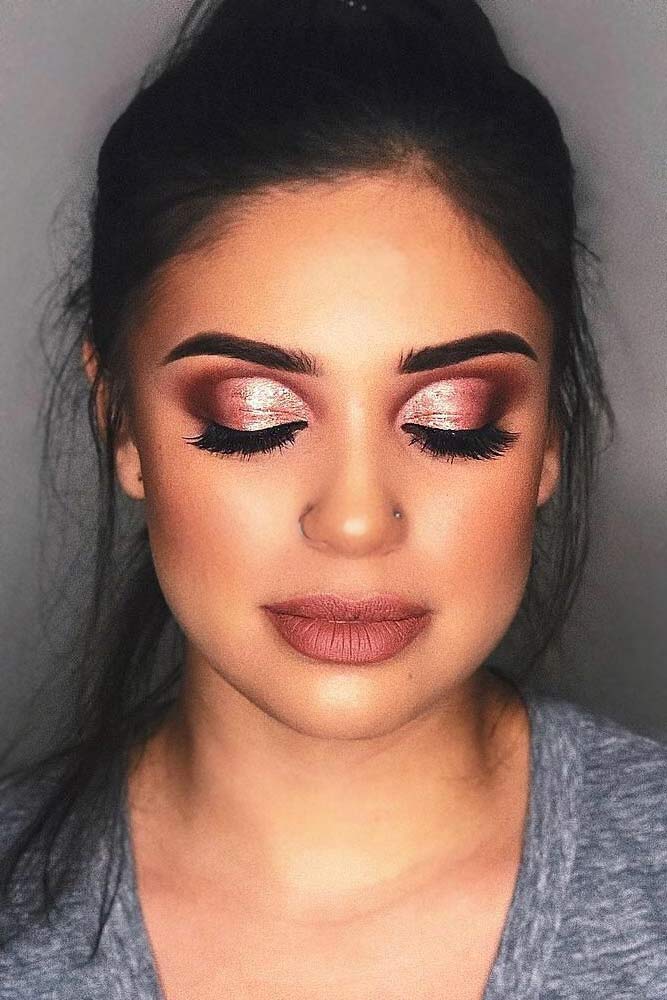 Credit: Instagram/rahmanbeauty, Instagram/carlibel, Instagram/natasha.mua
The beauty of rose gold makeup lies in its ability to grant you that charming and unique look even when you opt for a neutral outcome. See for yourself!
Rose Gold Smokey Eyes With Eyeliner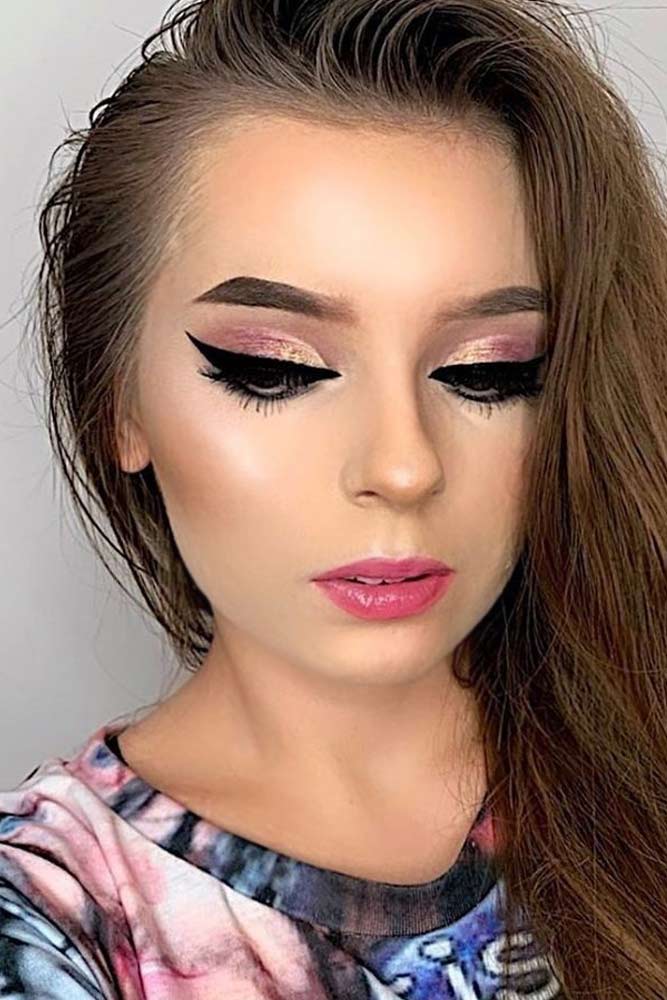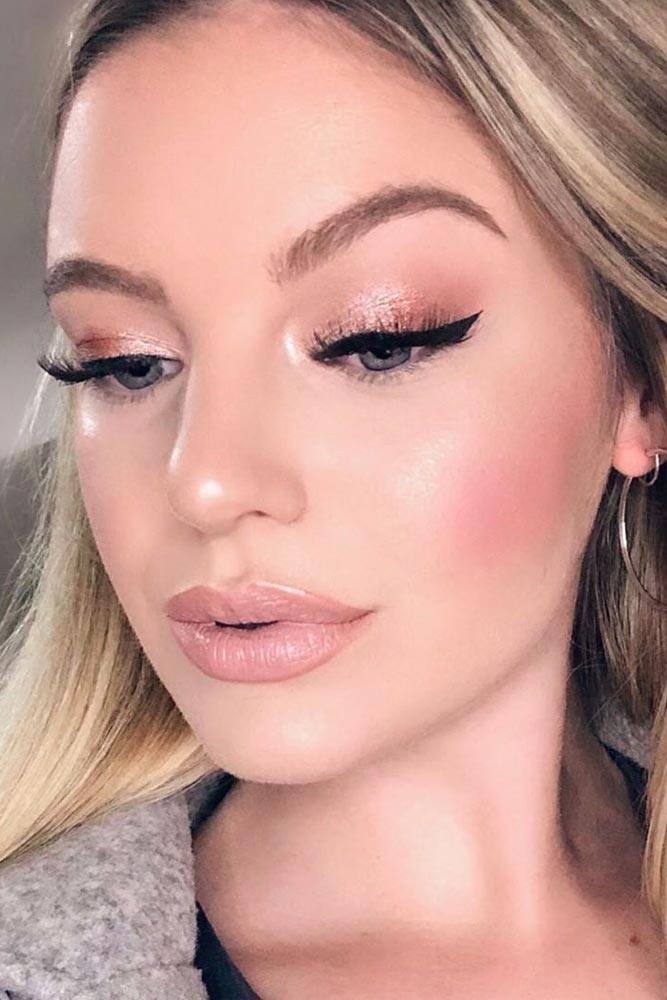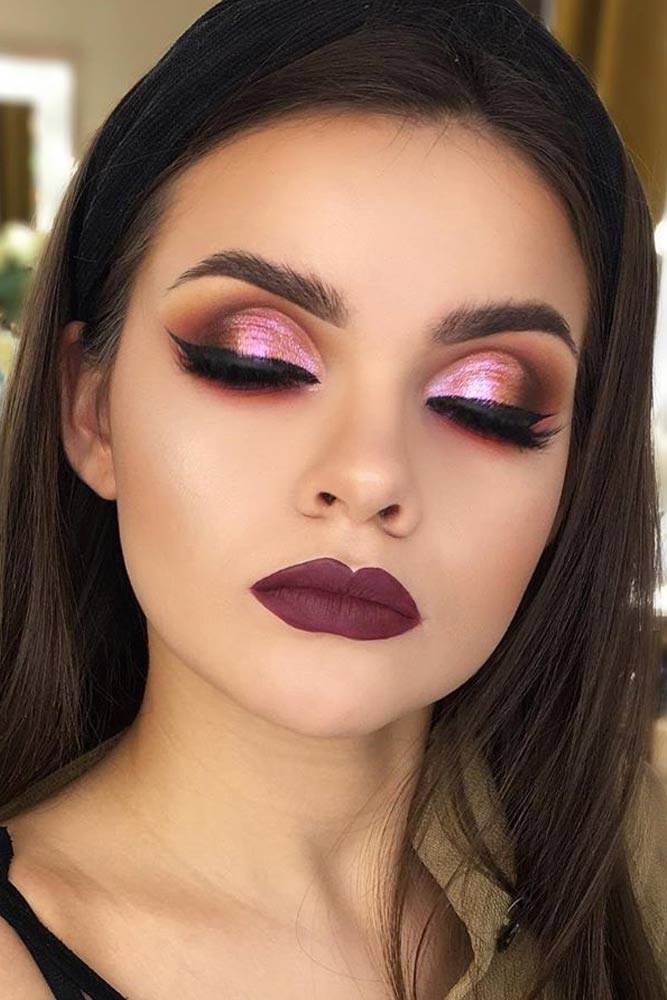 Credit: Instagram/swiateklaudia, Instagram/impatientbabebeauty, Instagram/joannastolar_makeup