White Summer Dresses To look Gorgeous On Hot Days
White summer dresses are refreshing and simple. Even though the color suggests simplicity, wearing such dresses is not so easy. We would like to give you some pieces of advice how to wear these dresses without any complications.
Photo 1-3: Best White Summer Dresses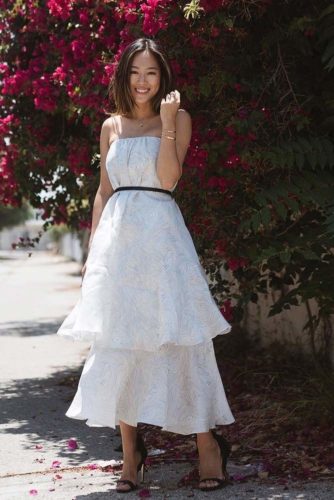 Credit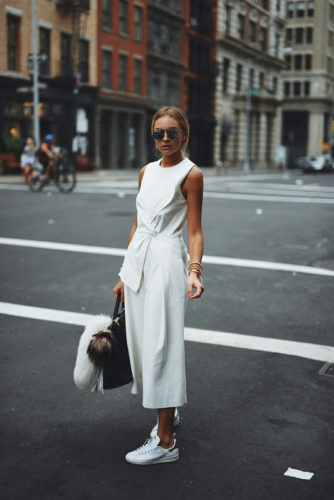 Credit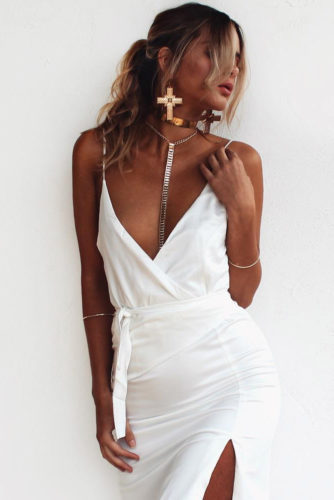 Credit
White summer dresses are often see-through. When you buy this dress, check how transparent it is. Put your hand behind it against the light. In case the form and color of your hand are obvious, this dress will show everything that is underneath it. Consider choosing quality fabrics because they are rarely see-through.
Photo 4-9: Best White Summer Dresses
Do you wonder how to make maxi dresses and heels work? The key is to choose the perfect length of your dress. 1/2 inch off the floor is the most convenient length. If it is longer, then it can drag or make you trip. If it is shorter, then it has nothing to do with the term maxi. It is also not so easy to choose the heels that will pair well with your maxi. To match the casual essence of this dress, you can choose to wear wedges. Besides, they are very comfortable. Strappy heeled sandals will be great to wear for some formal occasion. These heels are great for summer.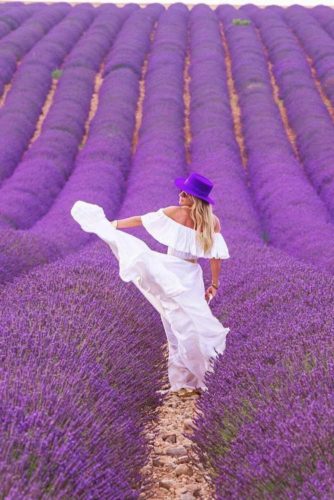 Credit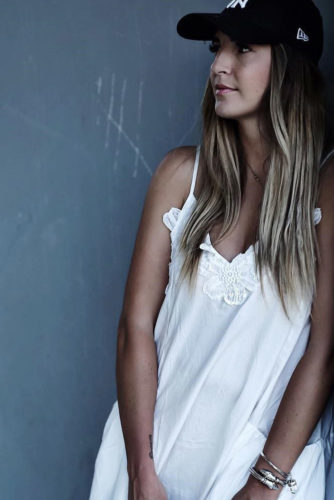 Credit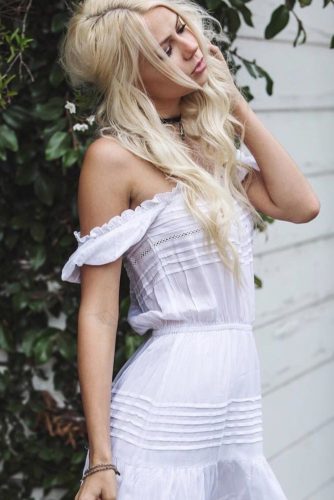 Credit
If your maxi is more casual, stylists recommend women to pair it with espadrilles or platform sandals. And sophisticated heels can transform your luxe fabrics maxi dresses gown into an extremely elegant outfit. Just mind the extent of formalness. Spaghetti straps that are adjustable can pair with casual footwear; so do halters. And maxis with V-necks, empire waists and gathered sleeves suggest decked out heels.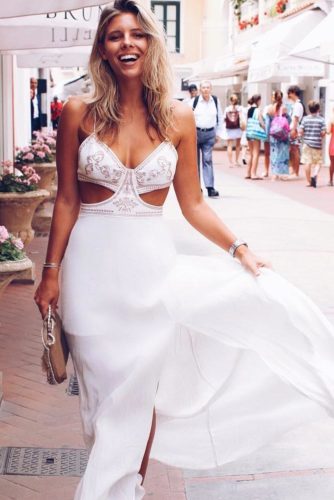 Credit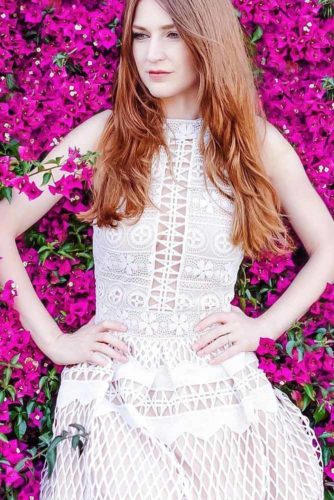 Credit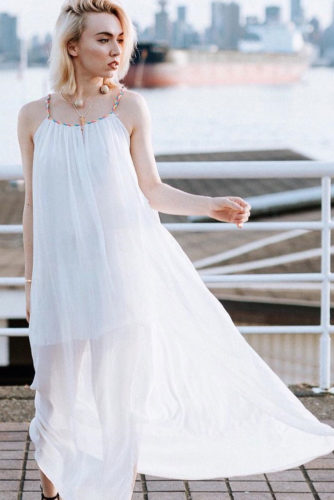 Credit
Photo 10-15: Best White Summer Dresses
Strapless white dresses could be great as prom dresses because they have many advantages: they are universally friendly, accessory-friendly, and they allow you to show off the tanned shoulders. However, they are so annoying. Any woman knows that when she goes strapless, she pulls up the dress all the time during the day. It can slip so easily, any every woman is afraid of it. However, pulling up the dress only increases the chances of its slipping because you stretch the fabric.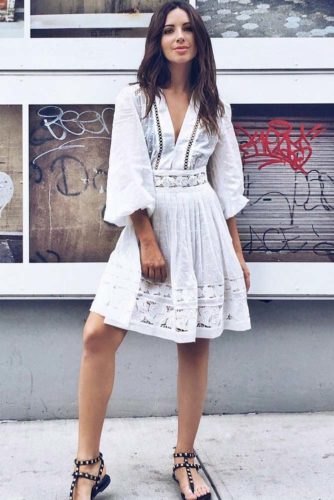 Credit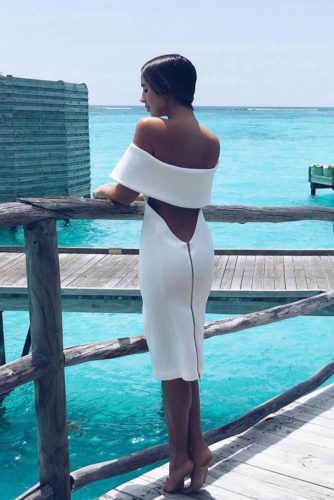 Credit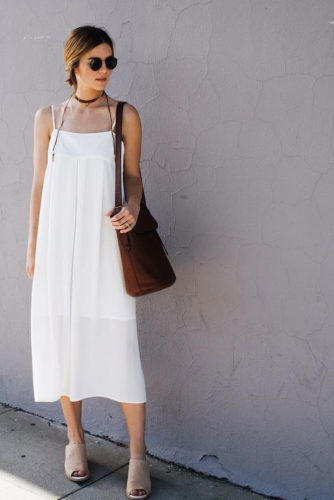 Credit
Do not panic. Experts have figured out how to make wearing this dress carefree and fun. Choose a dress that comes with a special thin strip that is made of silicone rubber. It must line the top seam from the inside. This strip provides resistance against a woman's skin, which makes the dress unlikely to slip. With this strip, you can wear a pretty dress without the necessity to tug on it all the time. Silicone rubber ensures the adherence to the skin. Another option is to buy a sticky tape. It does not harm fabrics, and it will protect you from any embarrassing situations. Finally, you can use several safety pins – they are always at hand.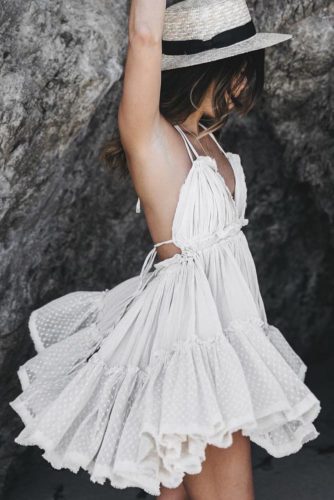 Credit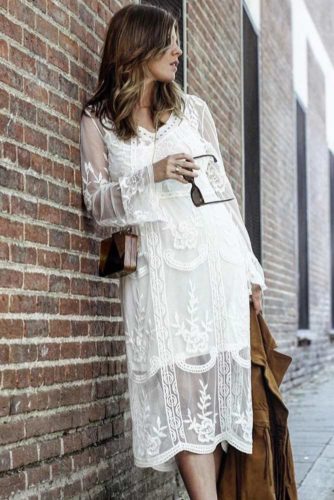 Credit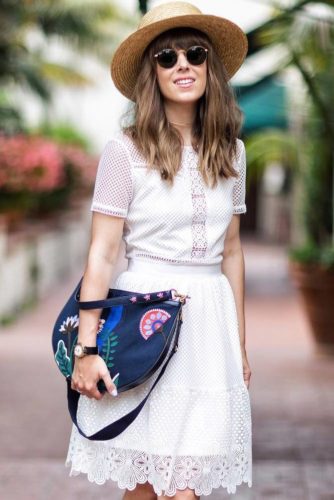 Credit
Photo 16-21: Best White Summer Dresses
When it concerns little dresses, stylists recommend women not to go extremely short this summer. A short skirt can be leveraged with more length above. Do not show too much skin – balance it with a neckline or sleeve. Be careful with buying a dress that is tea-length (above your ankles but below your knees). You must be tall to look good wearing it.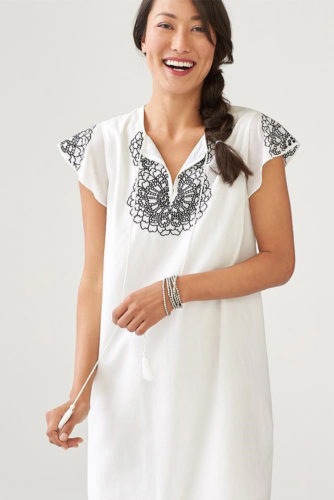 Credit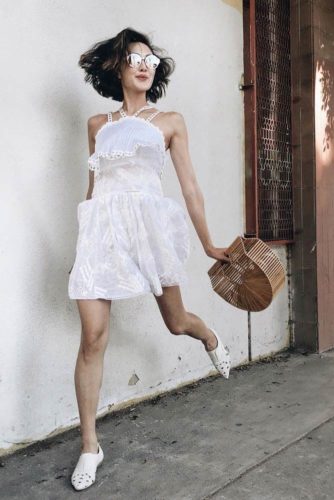 Credit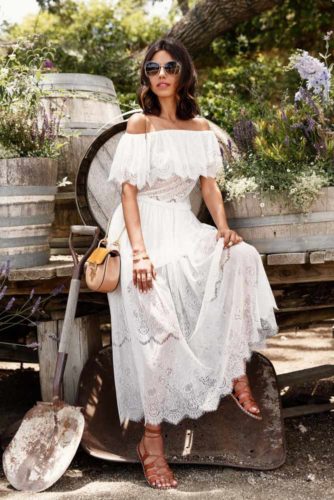 Credit
A mini above your knees is ideal only if your body is petite. It elongates the limbs and flashes some extra skin. As for the fabric, choose something easy and light, like tulle or chiffon, for summertime. Satin and lace can be good for the evening. If you put the legs on display, you should complement your style. Make sure that you have a nice pedicure, moisturized skin, and a tan.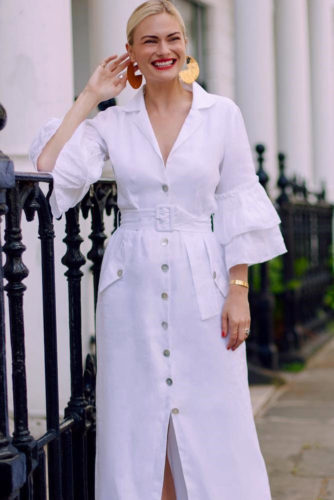 Credit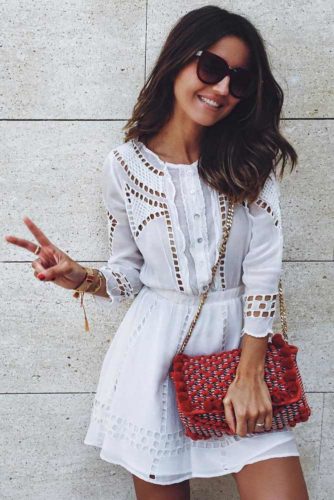 Credit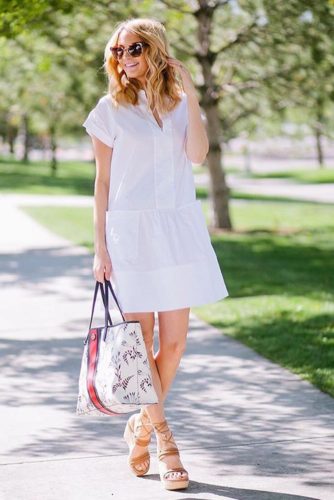 Credit
FAQ: White Summer Dresses
What do you wear to a white summer party?
Opt for a purse in nude, white, silver or gold. To add dimension to your look, use glitter, sparkle, and other textures. Belts are an excellent way to change up the look of your sultry white party gown. When worn with a brown tote bag and neutral sandals, a broad brown fashion belt will offer a casual flair to the outfit.
Can you wear black to a white party?
Yes, in the form of accessories, you can wear black to a white celebration. However, your entire ensemble should be white, with the exception of accents and accessories. That may mean a jumpsuit, a white dress, a blouse and skirt, or something else, depending on the dress code.
Why do I look bad in white clothes?
Wearing the right white clothes can make you look slimmer, whereas the wrong shades of white can make you look older. So, when you replace your whites with the right ones, it can make your face look younger and remove extra pounds from your body. You'll appear fresher and healthier with the "correct" white.