Hair loss is not something that anyone desires, but it is a part of the natural aging from which every person has to suffer at one point or another. This is why plenty of people are looking for quick and effective natural hair growth treatments. A treatment for hair growth is the best and perfect way to get rid of shedding, thinning and breakage. Moreover, it also triggers hair growth. But you probably think that these products and treatments are quite expensive.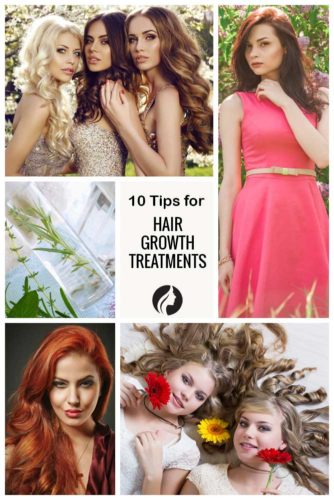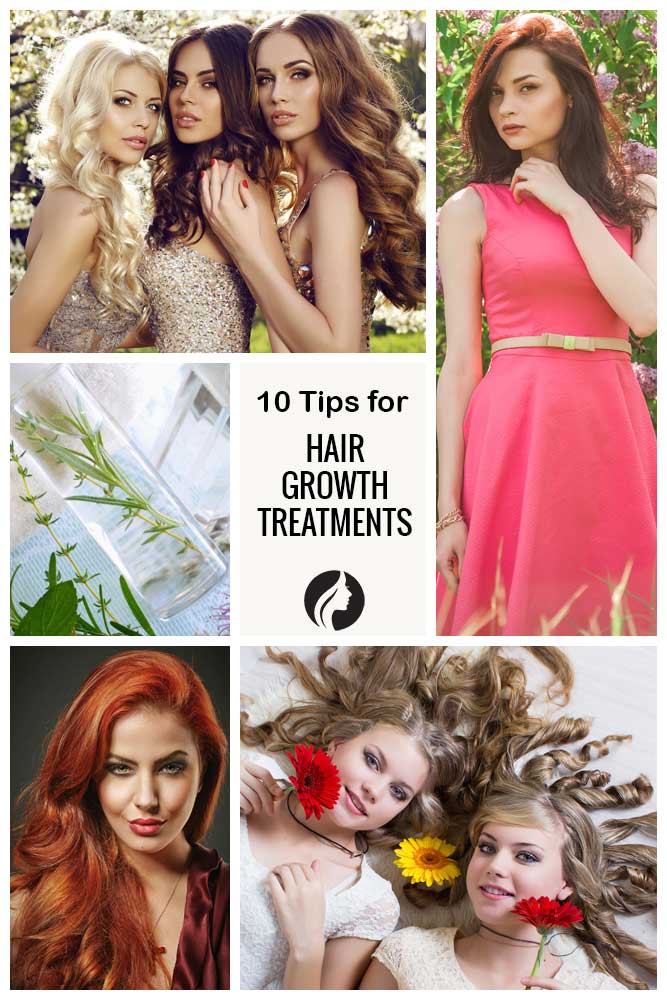 You can find a treatment for hair growth at home! You can treat your hair on your own by simply using essential herbs, oils, fruits and even veggies. Follow these best tips on hair growth treatments and see how you will do a quick and effective treatment to your hair.
1. Coconut Tonic & Curry Leaves
You know how to lighten skin with Coconut oil: just add several drops of lemon to it and apply for 15 minutes. But what about hair care? Coconut Tonic and Curry Leaves is a great treatment for hair growth. Expensive, but praised, women's hair is considered to be worth more than gold. As you know, wigs and weaves often cost a fortune. Well, the question is how can that be possible? It is because women know all the secrets and the things which are probably related to the hair care. This step involves a plant which is mainly put in the food, but it also shows amazing results in hair growth.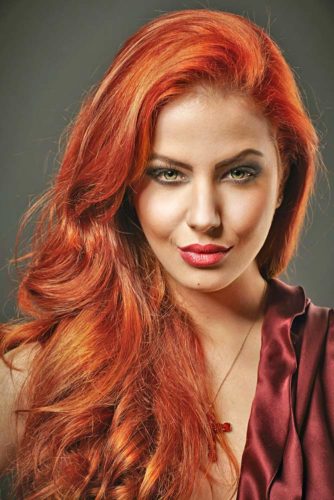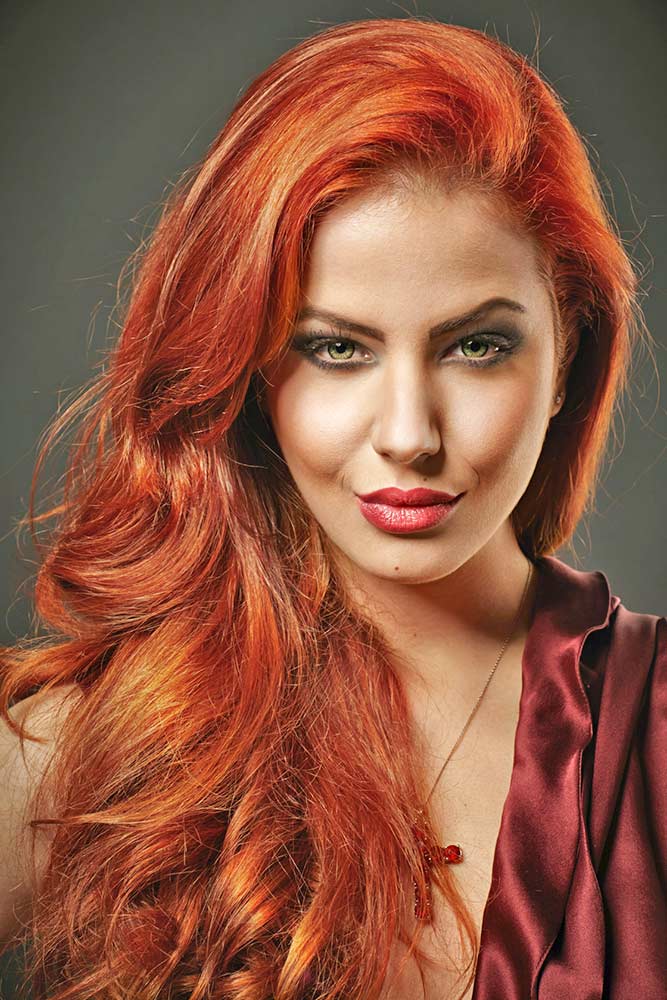 Recipe: You have to get some fresh curry leaves and coconut oil and then start mixing these two until you see forming of the black residue. Then simply apply it to your hair after proper harvesting of this residue.
How often: You can use it twice a week.
Where to purchase: There are many drug stores, retailers and grocery stores where you can easily find these recipes without any topical issues.
2. Castor Oil
Source: zaainaskincare via Instagram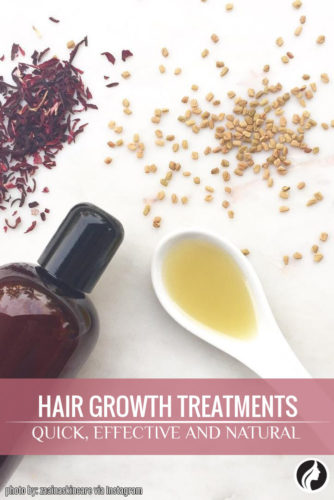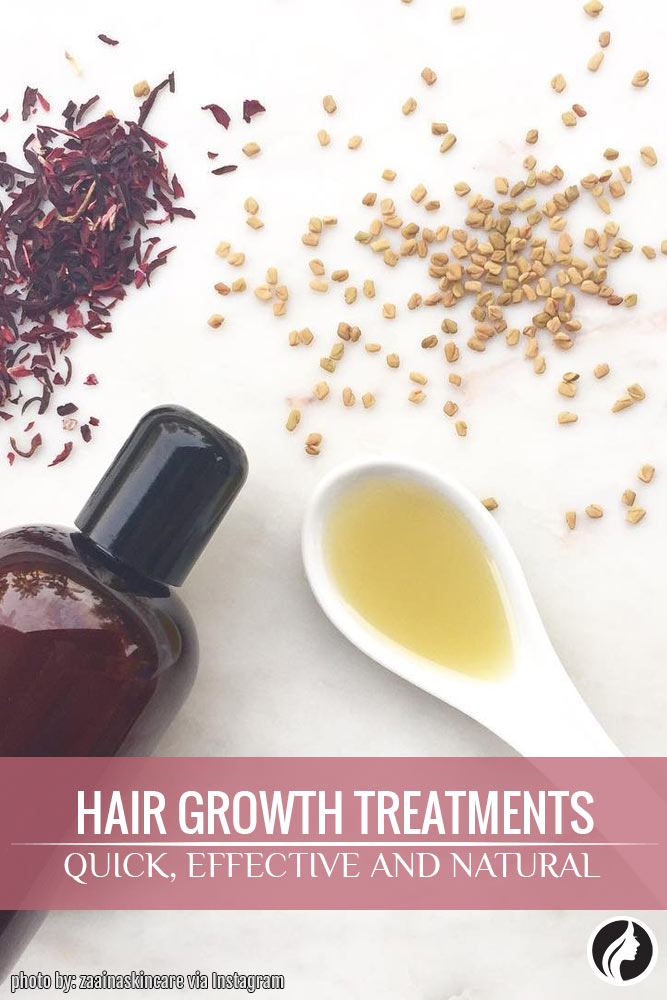 If we talk about the Castor Oil, then it is the perfect hair growth treatment not only for your hair but also for your eyebrows and eyelashes. Castor oil is pretty greasy, which means that you must dilute it properly to avoid the unwanted hassle. Just mix it with the conditioner or you can also mix it with almond oil. Then massage the mixture into the scalp, if you are looking for an easy way to grow new healthy hair.
Recipe: You have to apply several drops of castor oil to the scalp and massage it thoroughly. Just mix some drops of castor oil with almond oil or olive oil and follow the above instructions.
How Often: If you use only the oil, then you must go for the weekly schedule, but if you mix it with the conditioner, then you can easily use it daily or every other day.
Where to purchase: You can easily buy it at grocery stores, drug stores and trusted retailers.
3. Vinegar Rinse
Source: selisa6 via Instagram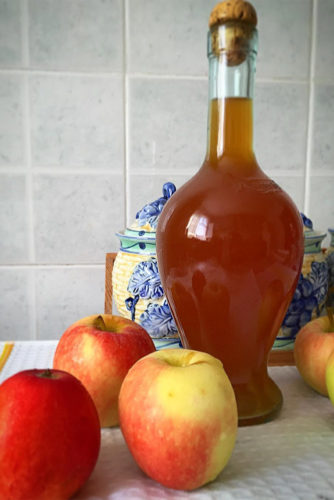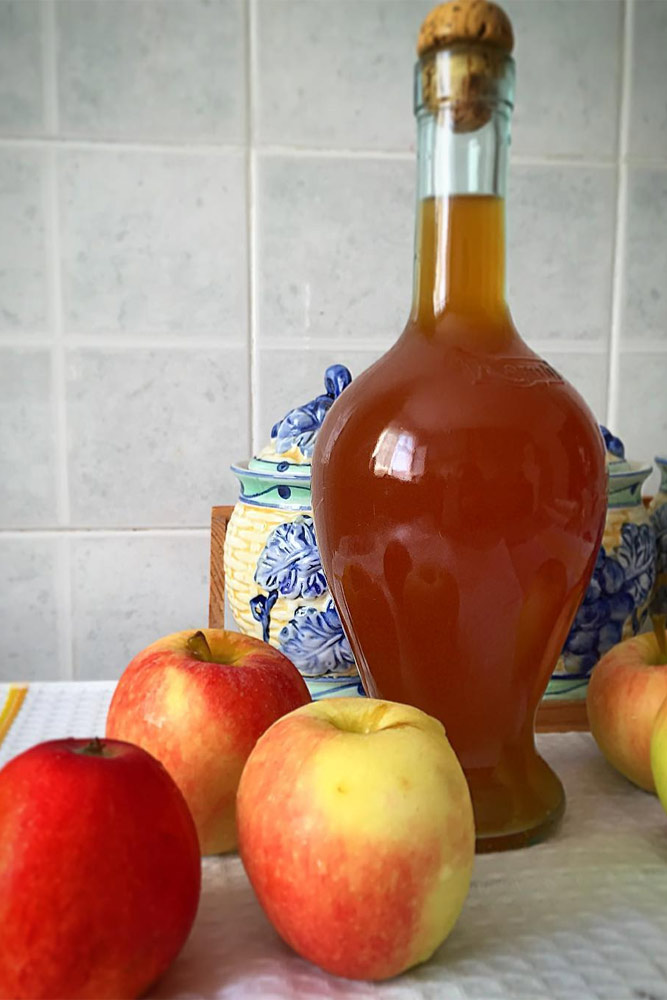 Treating your hair with an acidic like vinegar sometimes looks a kind of harsh treatment, but you will be surprised when you learn that hair really appreciates it. Our normal hair pH is actually from acidic 3.5 to the neutral 5.5 that simply means that the alkaline tends to throw it off the perfect balance.
Recipe: Mix one part of the vinegar like cider apple vinegar with two parts of water. To minimize the odor, you can also add few drops of the oil that you use.
How Often: You can use it one to two times a week. While maintaining an ample shine, growth and health, you can easily use it one to two times a month.
Where to purchase: You will find the vinegar at drugstores, grocery stores, and retailers.
4. Olive Oil Mask & Egg Yolk
Egg yolk is not only rich in vitamins, proteins and super nurturing fatty acids but it is also quite beneficial for your shining and beautiful hair. It has a great amount of vitamin A, D and E, which will help in the prevention of hair loss Besides, it gives perfect results in hair growth treatments. Olive oil is also a great hair growth treatment and helps greatly to soften and strengthen your hair.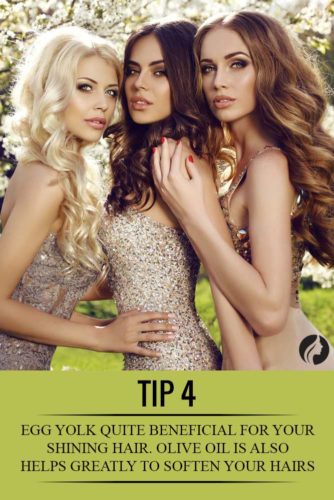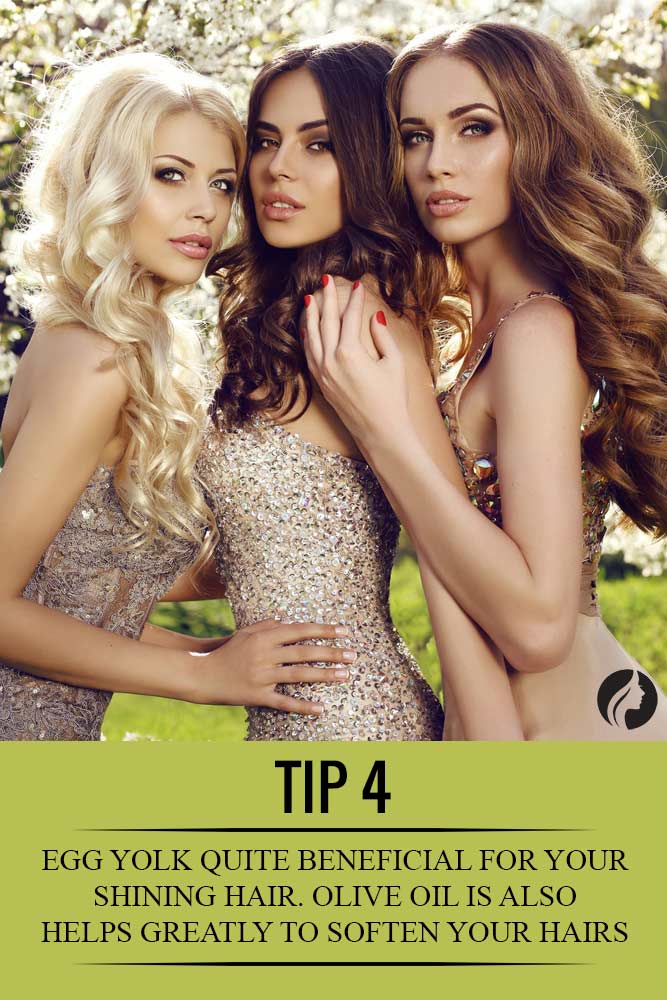 Recipe: You have to mix 2 filled tablespoons olive oil with 2 egg yolks and then mix it up with a half filled cup of water. Apply it to your hair for 15 to 20 minutes approx and see the amazing results.
How Often: It is an effective treatment and can be done 1 to 2 times a month.
Where to purchase: Easily available at your local grocery stores and retailers.
5. Burdock Root Oil
Source: glittertrailz via Instagram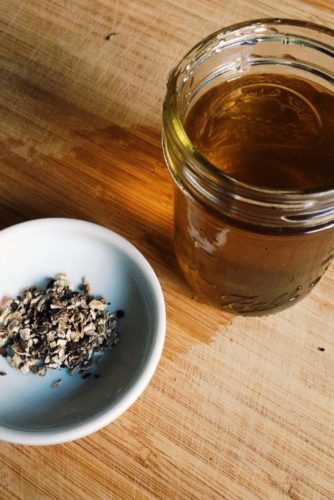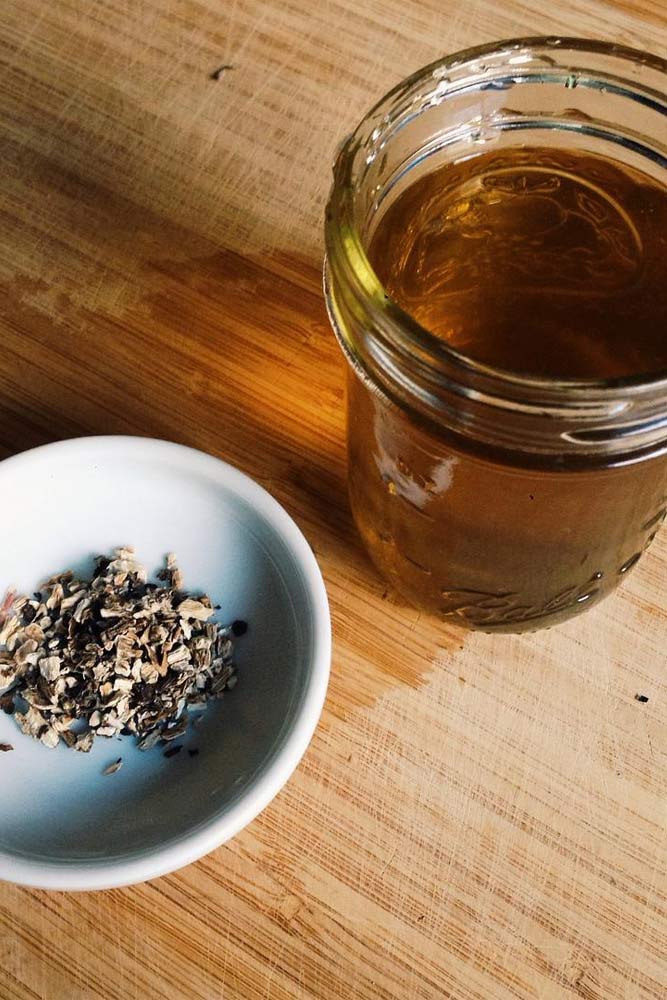 Burdock root oil is one of the best hair growth treatments as it has a great amount of calcium, iron, potassium, vitamins and also many precious hair growth nutrients.
Recipe: First, mix 1 teaspoon of rosemary, lavender oils, and basil, then add 3 to 5 drops of this oil mixture to 1 spoon burdock oil and the Aloe Vera gel and simply massage it to your hair.
How Often: This treatment can be used once a week and maximum up to 3 times a week, it actually depends on your hair.
Where to purchase: You can easily get it at aromatherapy shops, grocery stores and also from retailers and drugstores.
6. Rosemary
Rosemary is one of the powerful herbs which will make your hair soft and shiny. There are many benefits of this wonderful herb: it strengthens and nurtures hair and also solves the major problem of the thin hair. It also stimulates the scalp.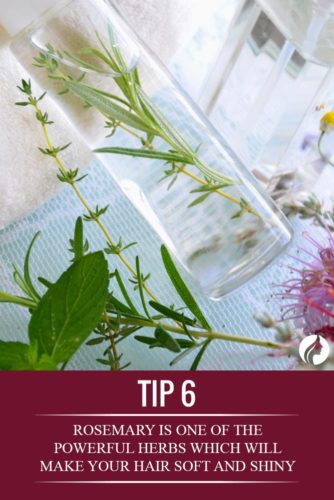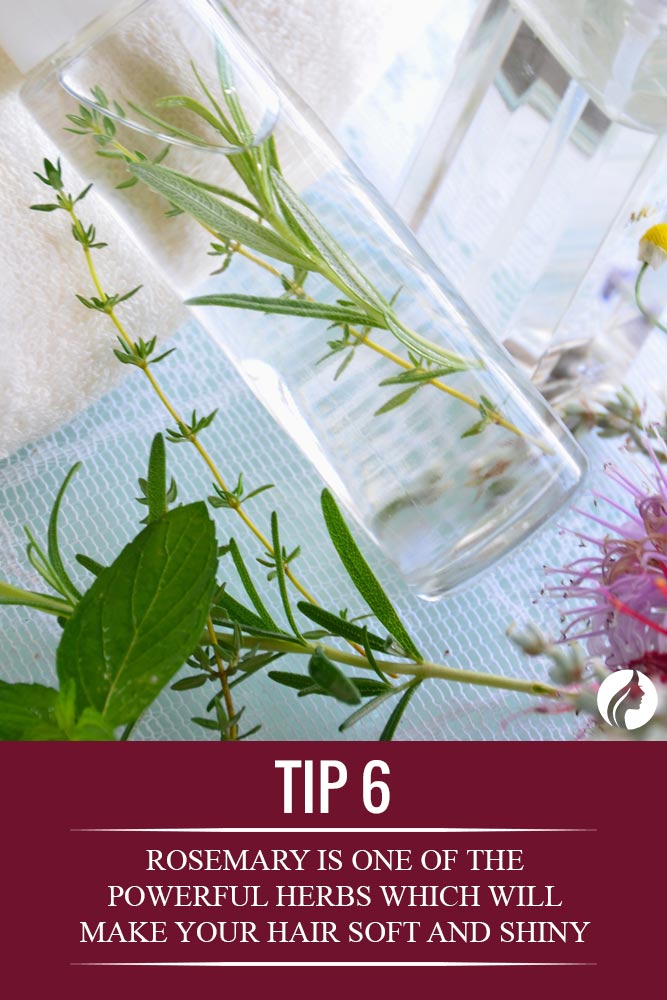 Recipe: First combine 2 spoons of dry and crushed rosemary leaves with 300 ml water. Mix it properly and message your hair with it to get an awesome hair growth result.
How Often: This treatment can be done once a week and maximum up to four times, it usually depends on your hair pattern.
Where to purchase: Grocery stores are one of the best places to find rosemary.
7. Banana Mask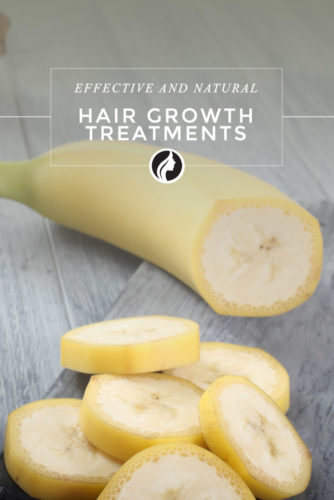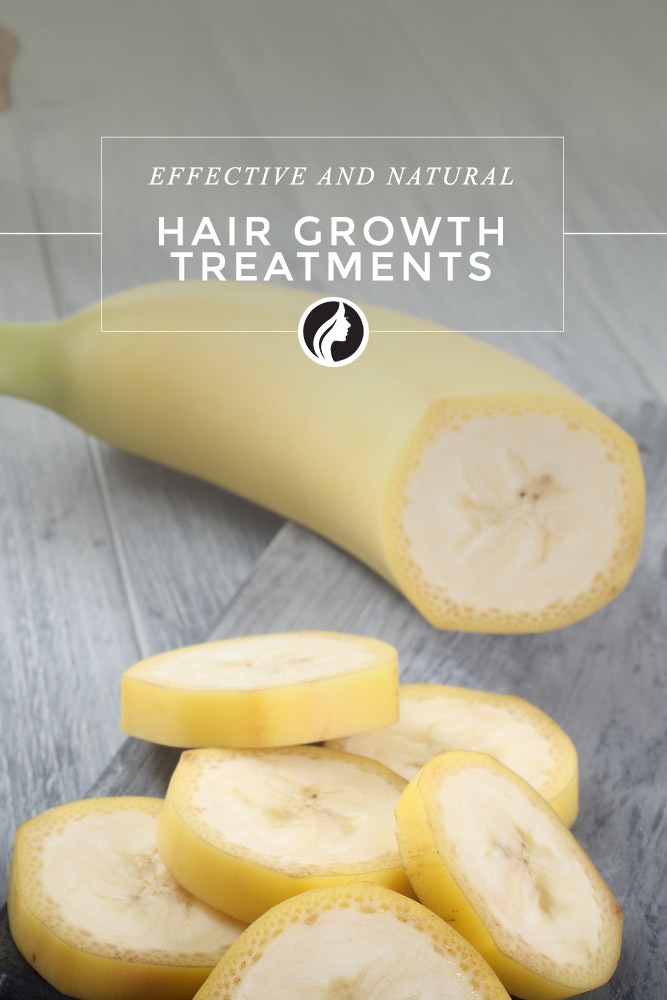 You all know that bananas are good for our health, but you will be surprised to hear that these are also the best for the hair growth treatments. It is because bananas are rich in vitamin A, C, and E and is a rich source of potassium. That's why they are great as a treatment for hair growth.
Recipe: First pick up a soft ripe banana and then mass it up to make a proper paste and apply directly to your hair. Now cover your hair using a plastic.
How Often: You can apply this paste once a week to get amazing results.
Where to purchase: Local grocery stores and retailers are best places to purchase them.
8. Almond Oil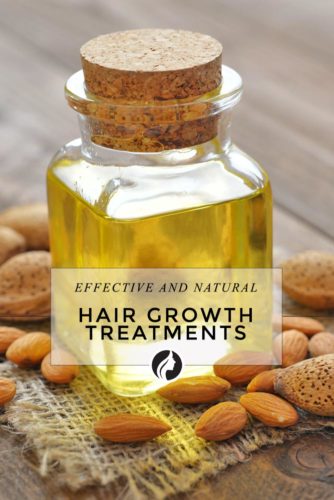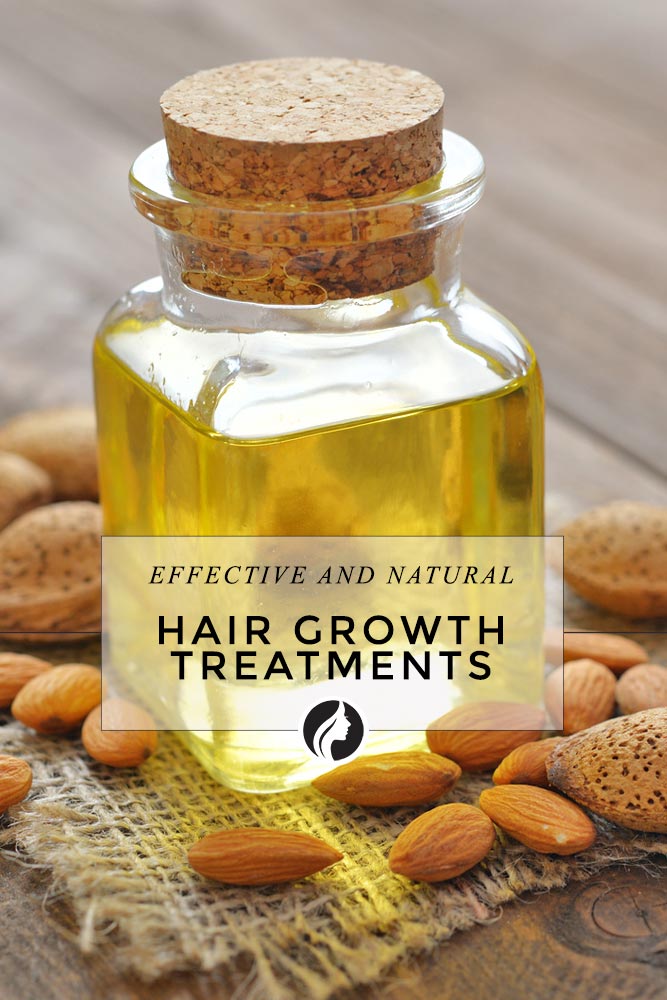 Almond oil is a simple yet powerful and effective hair growth treatment because of the fatty acids which benefit your hair health by making them soft and shiny.
Recipe: Take a tablespoon of almond oil and massage it to your hair. Leave it for maximum 15 minutes and then wash out with shampoo and cold water to get an utmost outcome.
How Often: It depends on the present conditions of your hair like the thickness and length.
Where to purchase: Health food stores and retailers are the best places from where you can easily make a purchase.
9. Avocado and Coconut Oil
Avocado and Coconut Oil can't be ignored if you are looking for a treatment for hair growth. The mixture of these two helps you get rid of dry hair problems, flaking and also solves dandruff problem.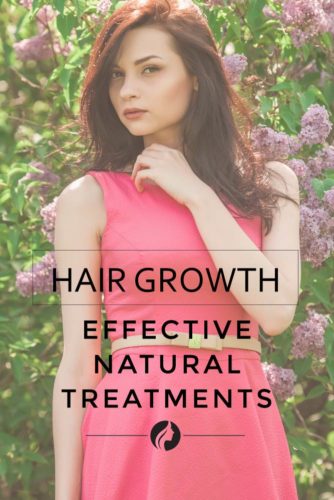 Recipe: Heat the coconut oil for 10 seconds and then start massaging your hair from root to tips. Now crush the avocado using your hands or using a food processor, once it's done, apply it to your hair from roots to tips.
How Often: Once a week is enough to get the ultimate result.
Where to purchase: Drugstores, retailers, and grocery stores are the perfect places to find it.
10. Nettle Hair Tonic
Source: thecraftycube via Instagram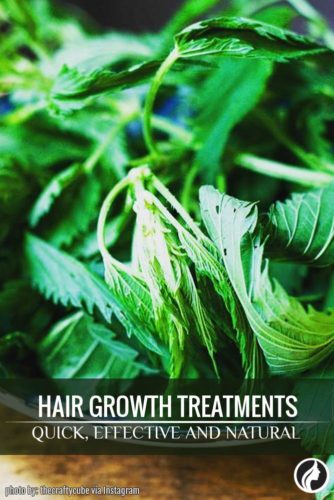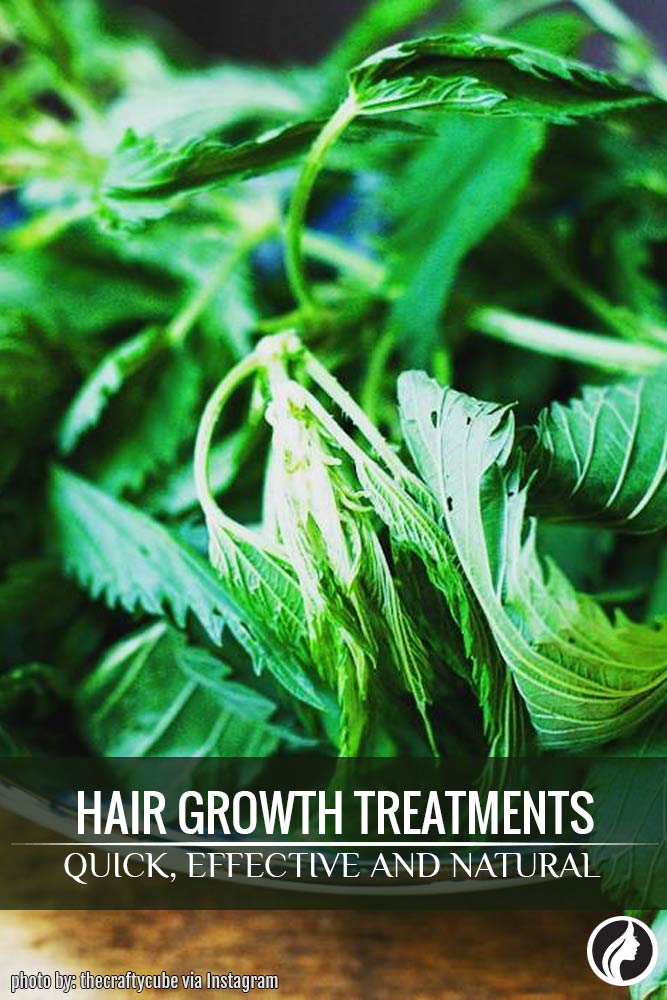 It is one of the complicated treatments for hair growth but really effective. It helps in hair thickness and stops hair loss.
Recipe: Start with an ounce of nettle leaves and two cups of wine vinegar and water. Now you have to place these ingredients in a pan and give it a heat for 2 hours approx. After it cools down, just stir in 2 drops of the lavender oil and then put it in a tight bottle. Always shake the bottle before using to get the utmost benefits.
How Often: You can use this oil every other day, but if you are facing dry hair problem then apply it once a week.
Where to purchase: You can buy white wine vinegar at retail stores and grocery stores. To buy lavender oil, visit your nearest health store and go to your nearest drugstore to buy the nettle leaves.
When your hair looks perfect, it's time to check out the info about the best under eye concealer.
Was this article helpful?