Key Points To Be Aware Of When It Comes To Sun Poisoning
To many of you, the notion of sun poisoning may sound strange and unfamiliar. There is nothing wrong with it since the condition is not that common as sunburns. However, it should be noted that it is also far serious than regular sunburns. The condition looks like blisters all over your body. As any rash, it itches, and you may end up by scaring yourself if you scratch too much. Taking all that into consideration we have come to the conclusion that it is best if you possess complete information on the matter so that you can not only diagnose and prevent it but also treat it, in case the inevitable happened.
Sun Poisoning Vs. Sunburn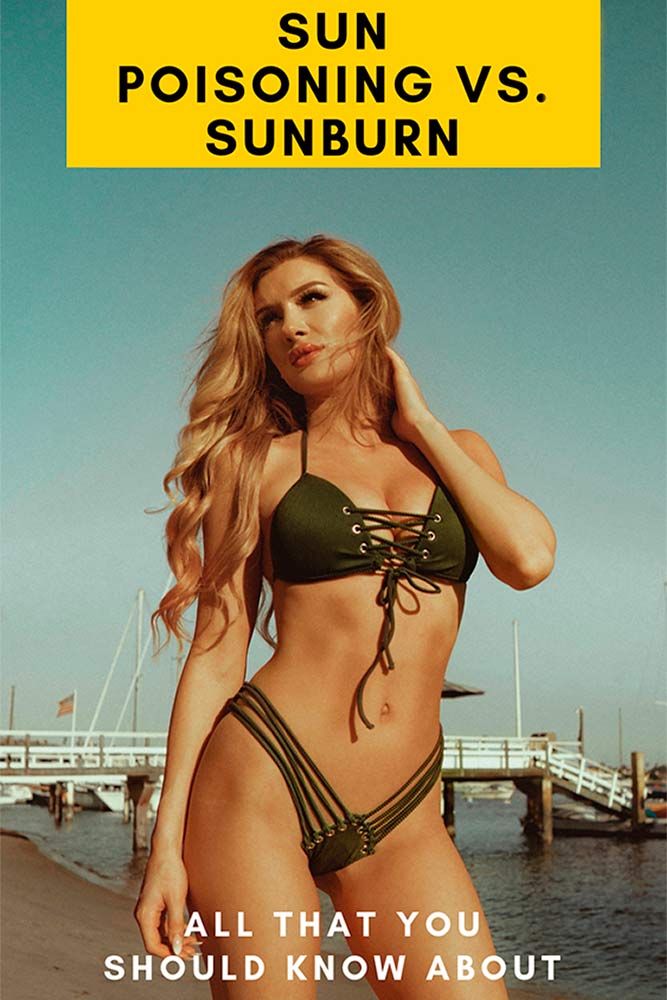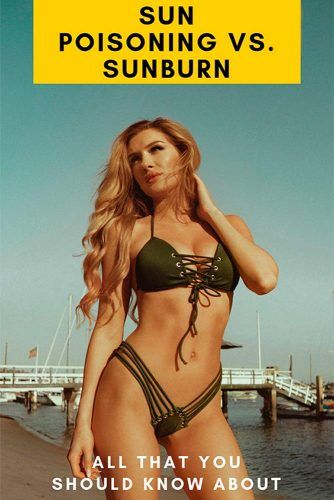 To begin with, we need to define what is sun poisoning in its core and how it is different from sunburns. In fact, it is pretty common to mistake the two.
Sunburns
Sunburns happen when you stay in the sun for too long. Your skin becomes red and feels hot when you touch it. In some cases, the skin itches and then peels off after a while. Even though mostly it fades away quite quickly, some cases involve fever and nausea.
Sun poisoning
Sun poisoning is a type of allergic reaction that may appear after you have stayed in the sun for too long. The fact is that the symptoms of a sunburn are present when there is sun poisoning as well. However, apart from the regular sunburn signs, there are also blisters, hives and rash present. That is why if you think that it is taking too long for your sunburn to go away, it may be the other condition and it is best if you seek professional help as soon as possible.
Causes Of Sun Poisoning
Of course, as any condition sun rash has certain factors that can trigger it. In case any of the mentioned below factors concerns you, you may be at risk of getting sun poisoned.
You have a light complexion
Someone in your family had skin cancer
You are on antibiotics
If you are on contraceptives
You apply citrus oil on your skin before leaving the house
You live in a hot region
If you live in high altitudes
You go to the beach often
You use chemical peels
Signs And Symptoms Of Sun Poisoning
Now, when we have discussed possible causes of sun poisoning, it seems natural to pay attention to signs and symptoms of sun poisoning.
Red rash all over your body.
Itchiness.
Blisters on your skin.
Redness and pain.
Headache.
Fatigue.
Nausea.
Dizziness.
Vomiting.
You need to keep it in mind that the severity of these symptoms may be different, but once you feel like your regular sunburn is getting worse, it is best if you start the treatment straight away.
How To Treat Sun Poisoning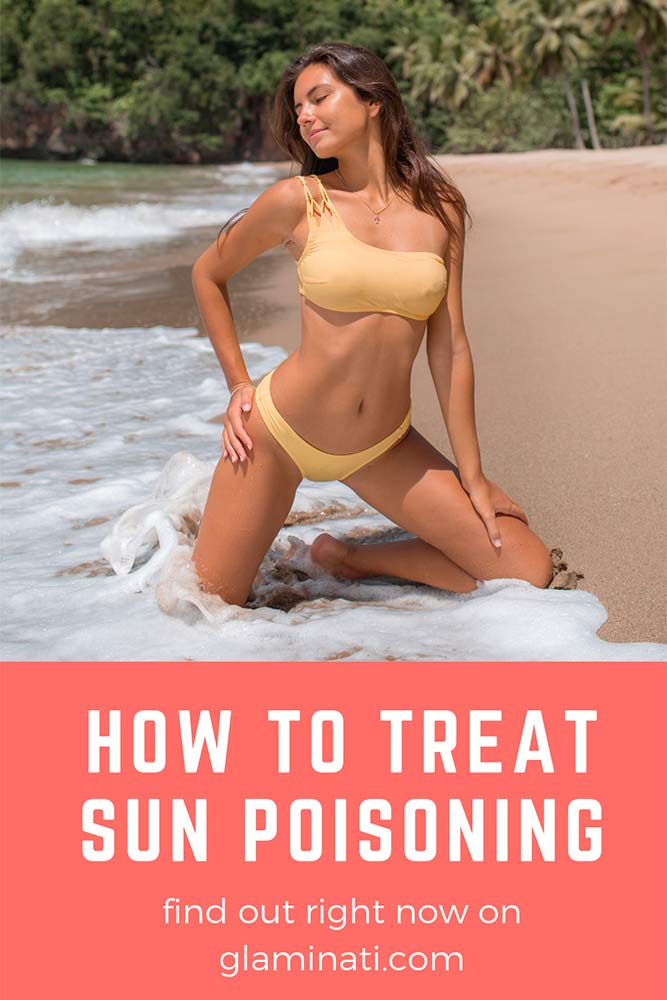 The fact is that when it comes to how to treat sun poisoning, there are few options to choose from. In most cases, you can do it in the safety of your own house.
You can try the following remedies:
Get away from the direct sunlight.
Drink more fluid.
Do not pop the blisters.
Take ibuprofen or acetaminophen.
Apply some moisturizers over the affected area.
However, there are times when you should seek professional help straight away. They are:
Sunburns all over the body.
Fever and chills.
Headache.
Upset stomach.
Facial swelling.
Ways To Protect Yourself From Sun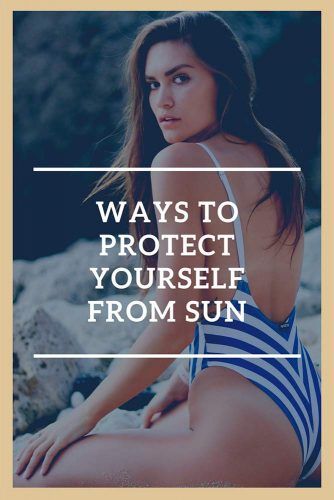 Even though we have discussed some popular and effective sun rash treatment options, it is always best to prevent the condition. There are a few ways to protect yourself from the sun:
Apply water-resistant sunscreen of 30 (SPF) daily.
Reapply sunscreen every two hours and after sweating or swimming.
Put on protective clothing such as a wide-brimmed hat, long-sleeved shirt, pants, and sunglasses.
Hide in the shade when necessary.
Avoid tanning beds.
Avoid being outdoors in sunlight between 10 a.m. and 4 p.m.
Check your birthday suit annually.
TOP 5 Sunscreen Lotions And Creams
Neutrogena Ultra Sheer Dry Touch Sunblock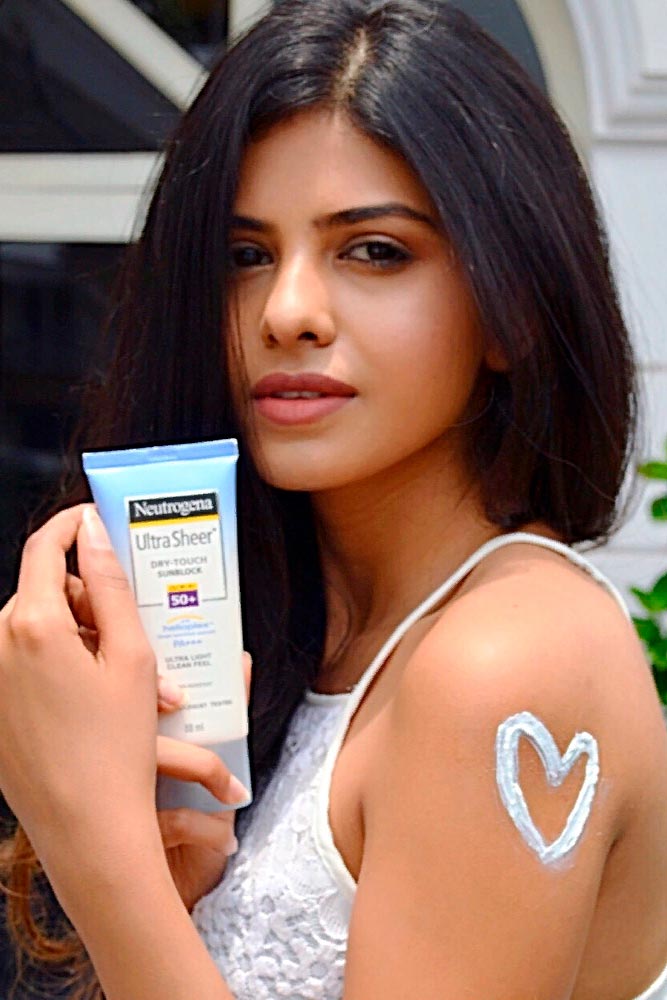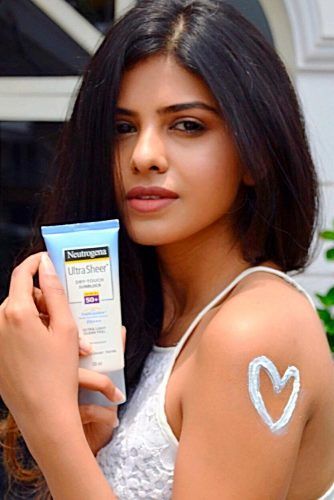 In case you are wondering what the best sunscreen lotions and creams that may help you prevent sun poisoning rash are, we have gathered the top 5 of them in here, for you too.
The first on the list is Neutrogena Ultra Sheer Dry Touch Sunblock. It needs to be mentioned that it is one of the best sunscreens for oily skin. It controls your oily skin and makes it look fresh and beautiful. Besides, it is suitable for all the seasons so that you do not need to invest in different lotions depending on the season.
The sunblock is sweat- and water-proof. It grants your skin a matte effect and has a mild pleasant smell. The only downside is that it is not very moisturizing.
Source: aaditishenoy via Instagram
Clarins UV Plus HP Sunscreen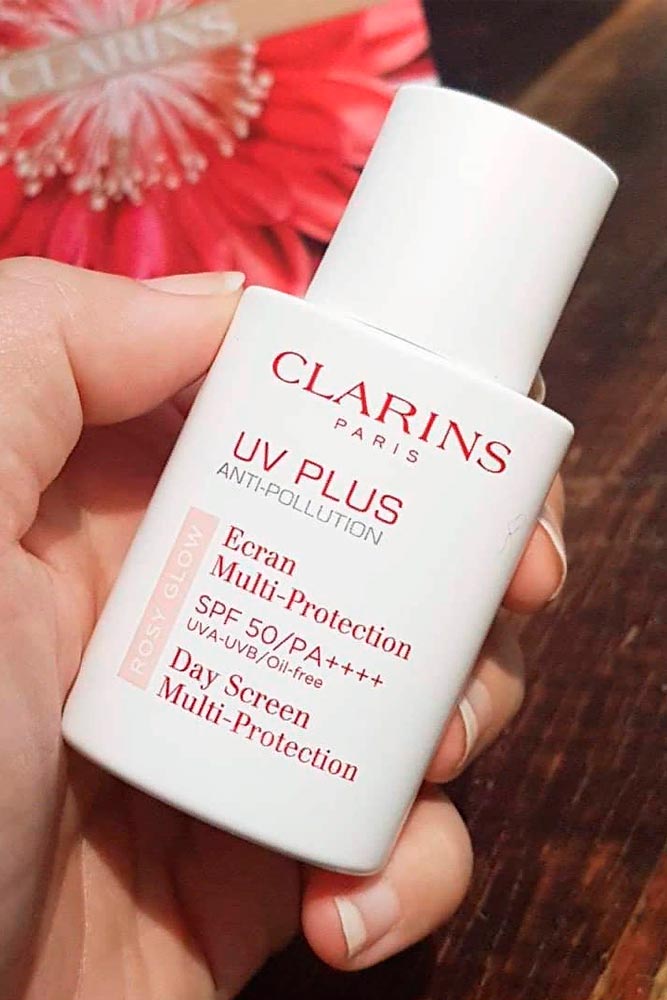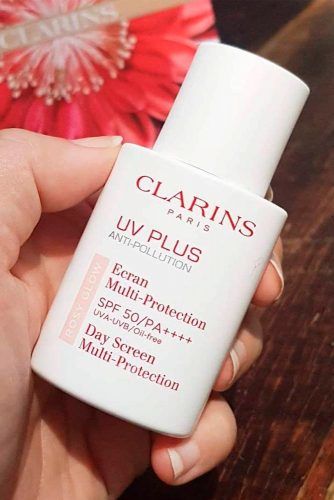 To avoid any signs of sun poisoning, you can give Clarins UV Plus HP sunscreen a try. It is very versatile and lightweight so that your skin will be protected from oil and dirk for longer. Clarins UV Plus HP sunscreen has SPF 40 so that it protects your skin well. It needs to be mentioned that it spreads easily and does not leave a greasy feel. The lotion has a nice scent and has a nozzle dispenser. On the dark side – it is quite expensive and may make your skin feel a little dry.
Source: jebanofficial via Instagram
Lotus Herbals Safe Sun UV Screen Matte Gel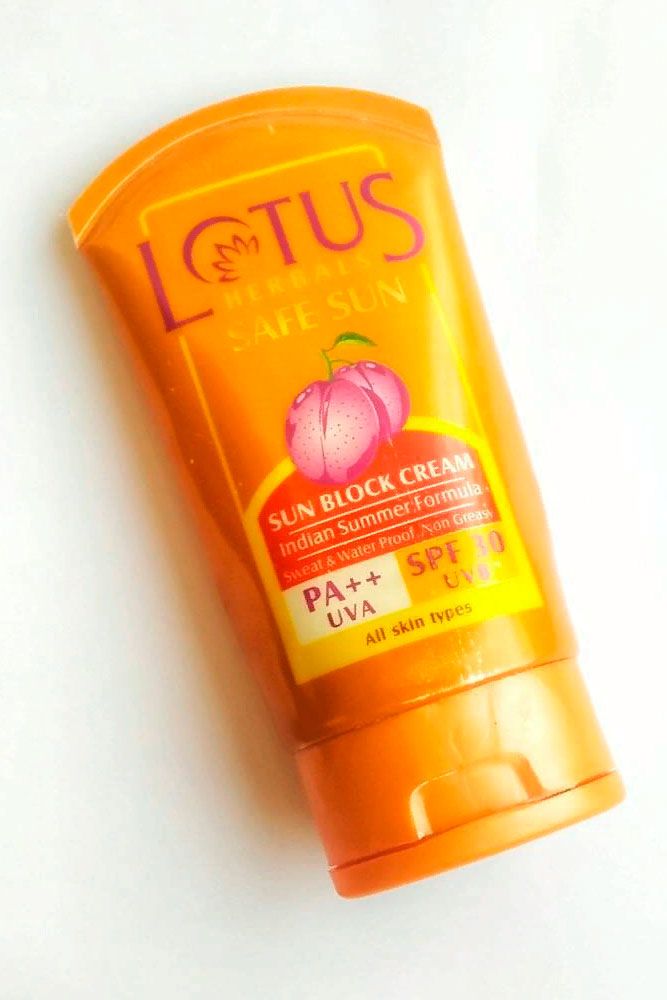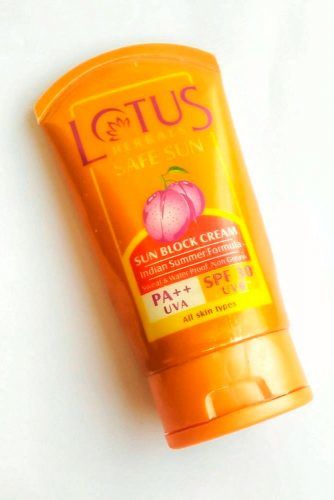 It is easy to guess from the name that the lotion leaves a matte finish after application. It is designed to protect your skin against all forms of sun-induced damage. The lotion is easily and quickly absorbed and has a cooling effect on the skin. You can also use it as a makeup base no matter whether oily or combination skin. However, it should be added that the product is non-tinted.
Source: pujachopra01 via Instagram
Clinique Super City Block Oil-Free Daily Face Protector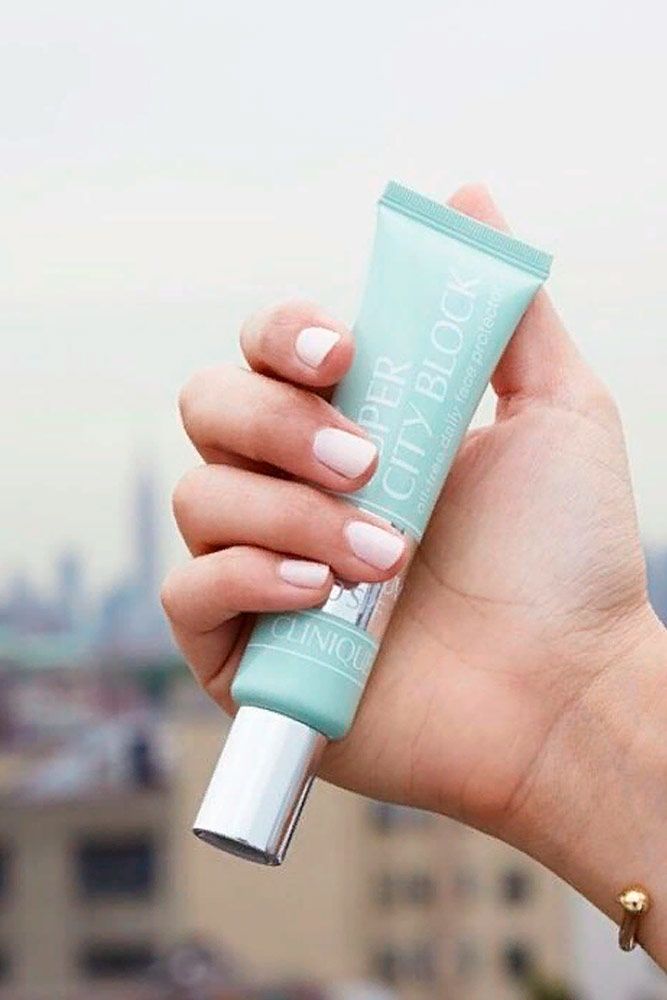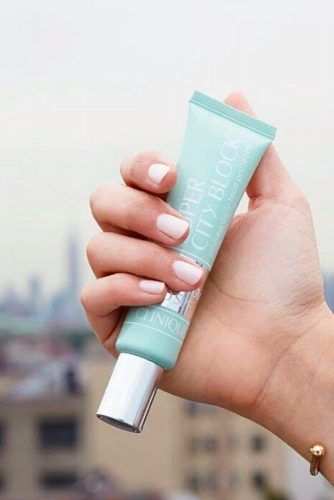 Clinique Super City Block Oil-Free Daily Face Protector is the sunscreen lotion for oily skin. If you use it on a daily basis you will protect your skin from tanning and other breakouts. The sunblock is easy to blend, but it contains citrus extracts so that if your skin is sensitive, it will not suit you.
Source: fitadivashop via Instagram
La Roche-Posay Anthelios Melt-In Sunscreen Milk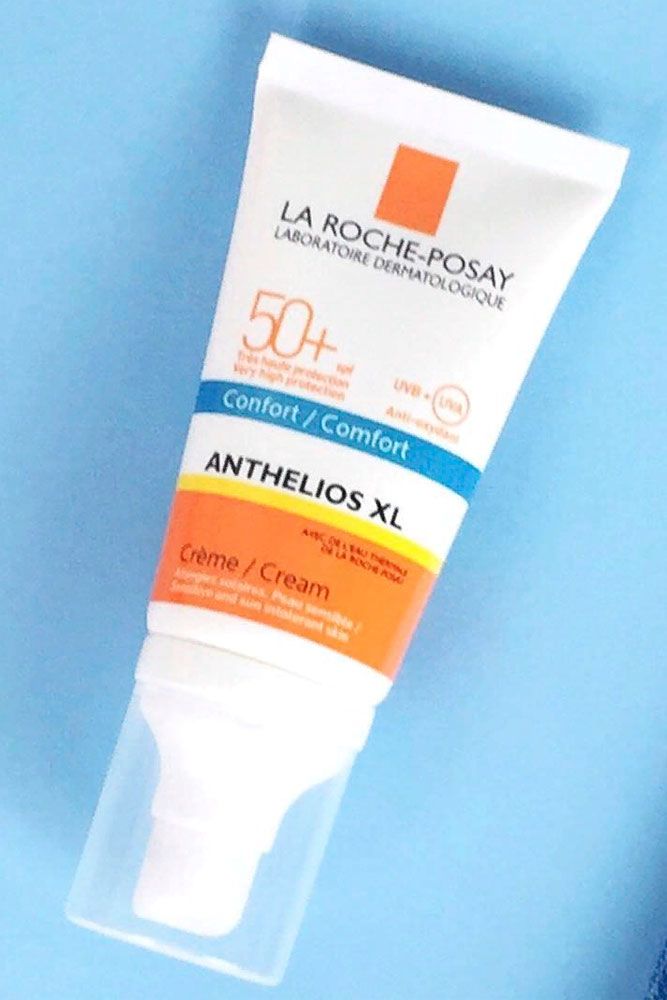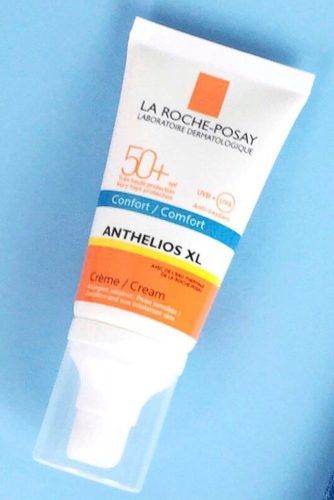 La Roche-Posay Anthelios Melt-In Sunscreen Milk is a powerful sunscreen. The lotion grants your skin velvety finish and gets into your skin easily. The product offers you an advanced UV filtering system that protects your skin against UVA and UVB rays. It should be mentioned that the lotion is suitable for all skin types.
Source: anthelios_es via Instagram
When You Must Visit A Doctor
Taking all the information provided into consideration it is safe to say that you are fully aware of how to notice the consideration, treat it and even prevent it. However, it is also nice to know when should you visit a doctor. The truth is that in most cases you can deal with the issue on your own, yet if the large areas of your body are affected, it is best to seek medical attention straight away. Even if the condition seems mild, it is never a waste to talk to a doctor first. Keep that in mind.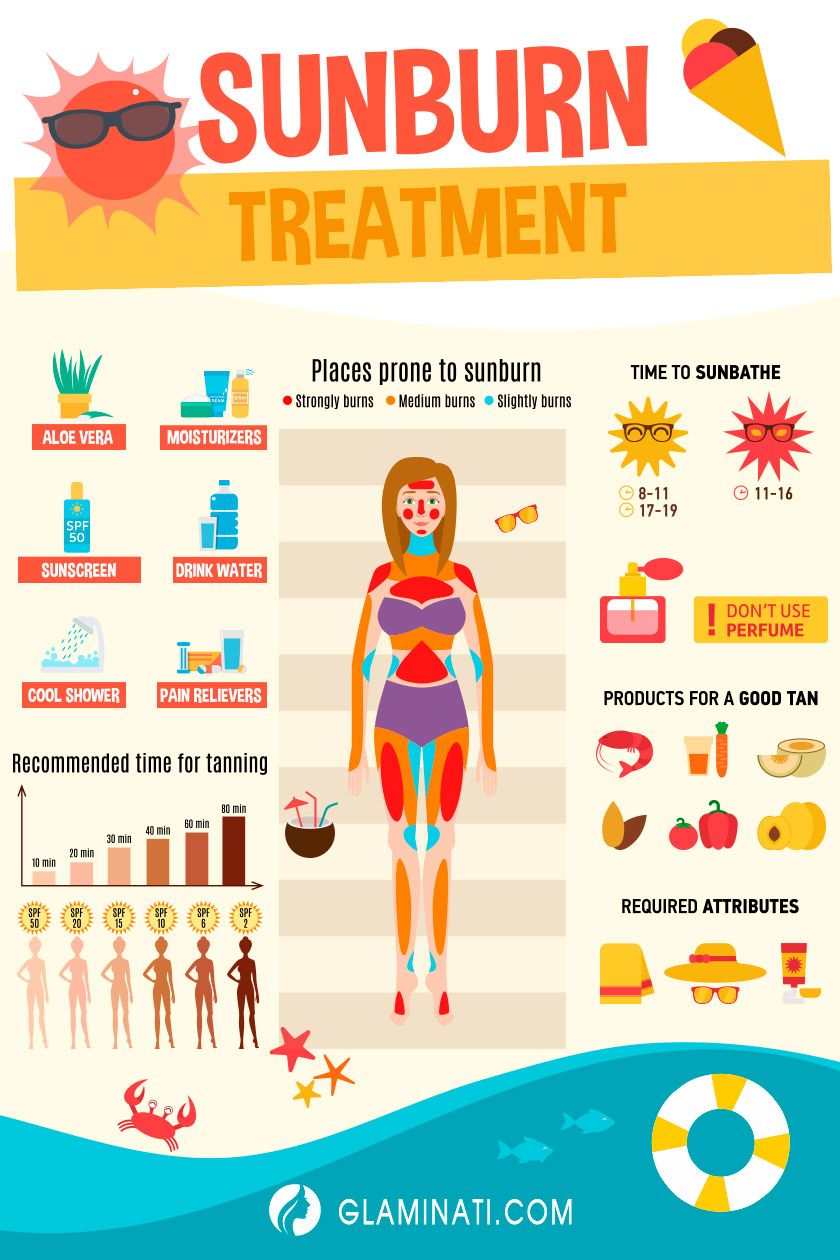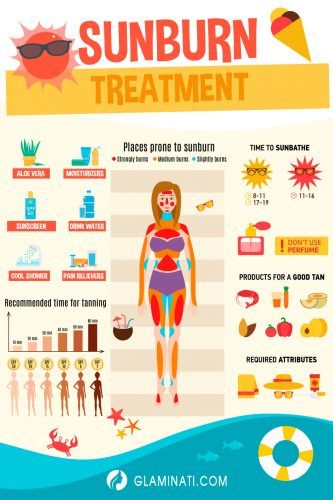 Sun poisoning is serious but not a very common condition. In most cases, people mistake it for sunburn. Even though you can treat the two in the same way, it is best to visit your doctor when you think there is something strange about your condition.
FAQ: Sun Poisoning
How long does sun poisoning take to go away?
Sun poisoning symptoms can last from 2 to 7 days. Normally, pain will decrease after 48 hours. If the symptoms like fever, heat exhaustion, shock, dehydration, persist, it is important to seek immediate help. Ignoring those symptoms can cause severe complications.
Is sun poisoning the same as heat stroke?
Heat stroke is what accompanies severe sun poisoning. People who were affected by heat stroke experience the following symptoms: fever, headache, nausea, vomiting, fainting, disorientation and should seek medical attention as soon as possible.