By:

Glaminati Media

| Updated:

07/05/2018
Rosemary Oil for Skin
The oil is a great all natural skin care product that cannot only help you fight any skin problems you might have encountered but also make the skin look nicer and healthier.
Treat Inflammatory Skin Conditions
If you have to face the problem of skin eczema or other inflammatory skin conditions like rosacea or skin rash, don't panic. Remember that rosemary oil with its antibacterial and anti-inflammatory properties can help you get rid of the problem rather quickly and efficiently. For a better effect, combine this oil with coconut oil and apply the mixture directly to the irritated skin.
Remove Excess Oil From the Skin
If your skin tends to be too oily, rosemary oil (as well as tea tree oil or the combination of two) can help you fight the problem. With the help of this oil, your skin can become evenly smooth. The oil tends to dry the skin, so be careful not to overuse it.
Fight Cellulite
It's just amazing how easily you can get rid of cellulite by simply using rosemary oil. It's an affordable and effective way to fight the problem and to forget about the cellulite forever. The oil stimulates the flow of toxins, and so when you apply it regularly, you'll have nice and smooth skin. The best way to fight cellulite is to add a few drops of the oil to the sugar scrub and then apply it at least two times a week.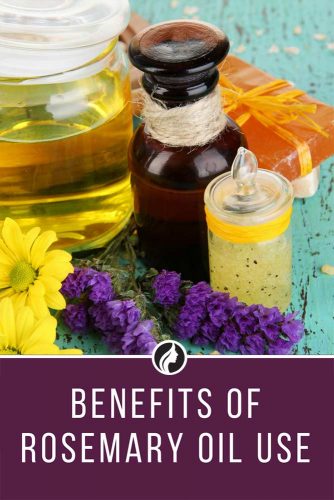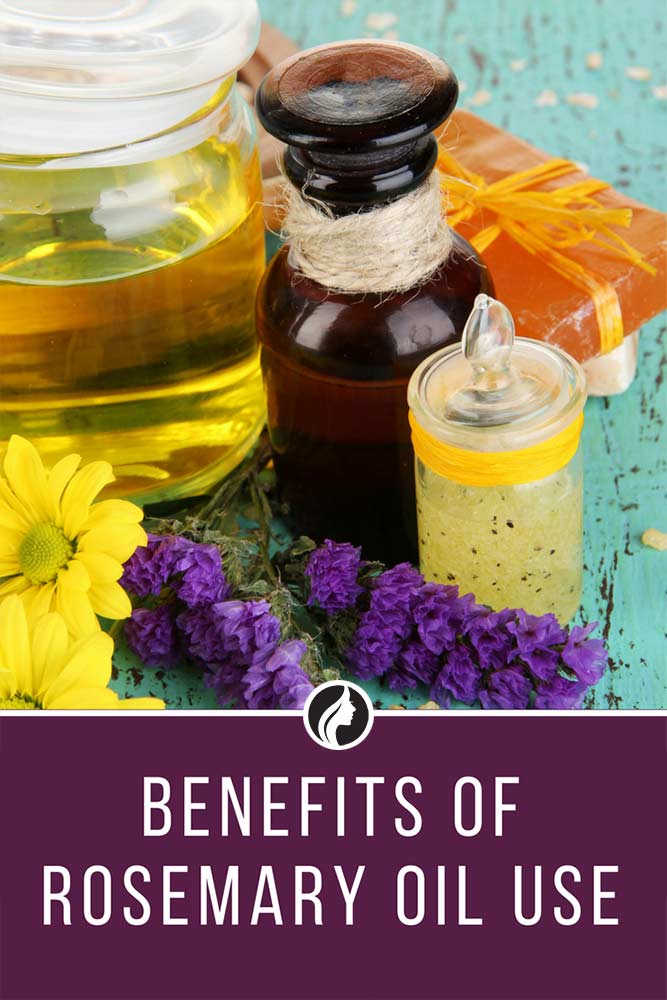 Get Rid of Acne
Rosemary oil is a must-have product if you tend to have some problems with the skin. It doesn't only fight acne; it can prevent them from appearing again. Just apply a drop of this oil to the affected skin once or twice a day, and soon you'll forget about the problem forever. If you tend to have a rather sensitive skin, you could mix the oil with shea butter, and then apply the mixture to the skin.
As an option, you could apply the following mask to your face in order to fight acne and prevent it from happening again. You'll need a cucumber, rosemary essential oil and an egg. First, squeeze the peeled cucumber (you can do so by using the food processor), add one tablespoon of the oil and then an egg. Stir the mixture well and put it on your face. Leave it for up to 20-25 minutes and then rinse off carefully. You can use the moisturizer after you washed away the mask. Apply it at least once a week for better results.
The oil can also help you get rid of whiteheads and blackheads. It unclogs the blocked pores and in such a way purifies and soothes the skin driving out dirt, pollution, and germs.
Besides, when you massage your face with this oil, you can significantly improve your skin complexion.
Stay Young and Beautiful
Even though aging comes as a natural process, we all wouldn't mind staying younger for a bit longer, and if there's a relatively cheap, effective and natural method for it, why not use it?
Simply apply rosemary oil to the skin regularly, and you'll be able to boast of tight and elastic skin even when you aren't in your early 20s. The oil is very rich in antioxidants that help significantly slow down the process of aging. It also stimulates the growth of new cells that can reduce the wrinkles.
You could either use the pure oil or make the mixture of a few drops (7-8) of rosemary oil with a tablespoon of rosehip oil and a tablespoon of vitamin E oil. Shake everything together and store it in a glass bottle. Apply as little as two drops of this mixture to your face, preferably before going to bed.