Relationship Quotes To Inspire You And Give You Hope In Case Your Significant Other Is Thousand Miles Away
Relationship quotes can help you to figure out how you really feel which is amazing, considering that they are so short. It often happens that several sentences mean the whole world to a particular person. This post is devoted to long-distance relationships that tend to be difficult for partners but no less beautiful and romantic.
Relationship Quotes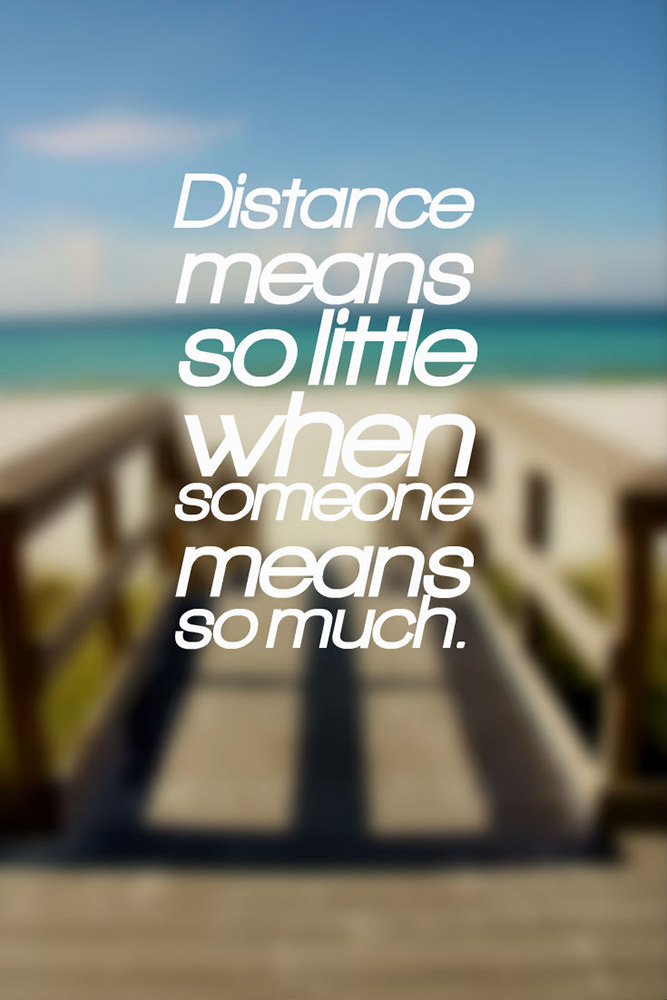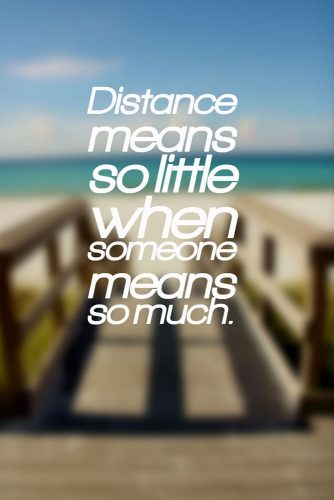 "Distance means so little when someone means so much."
Quote #2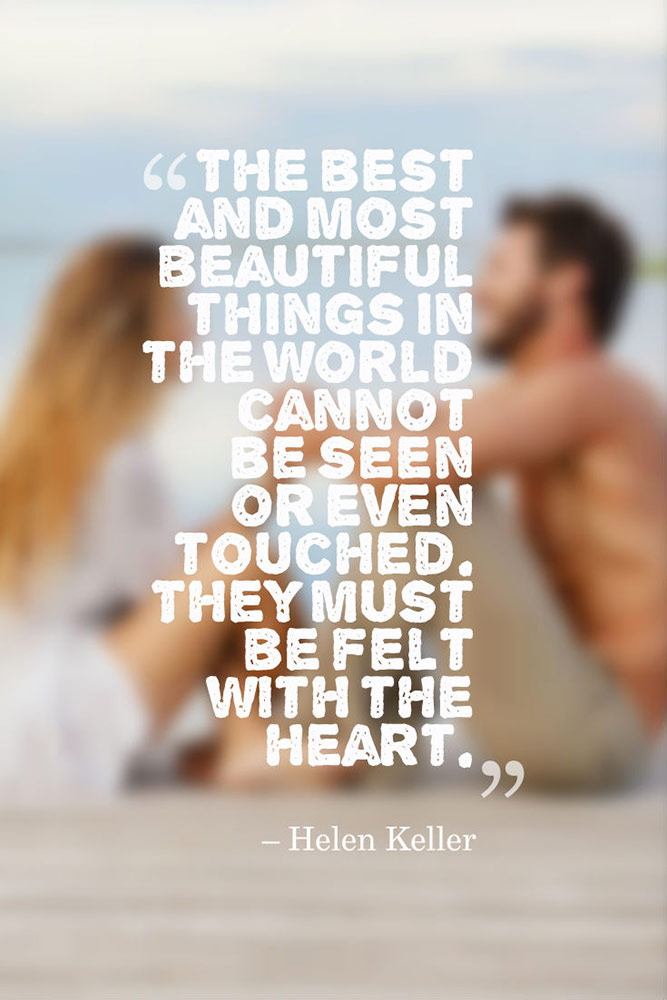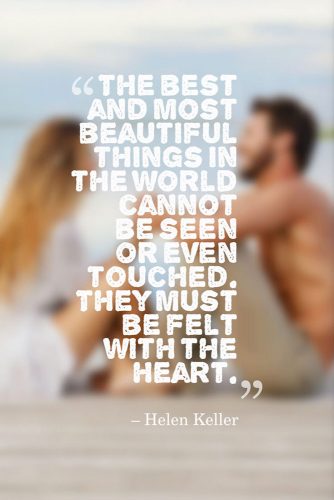 "The best and most beautiful things in the world cannot be seen or even touched. They must be felt with the heart." ― Helen Keller
Quote #3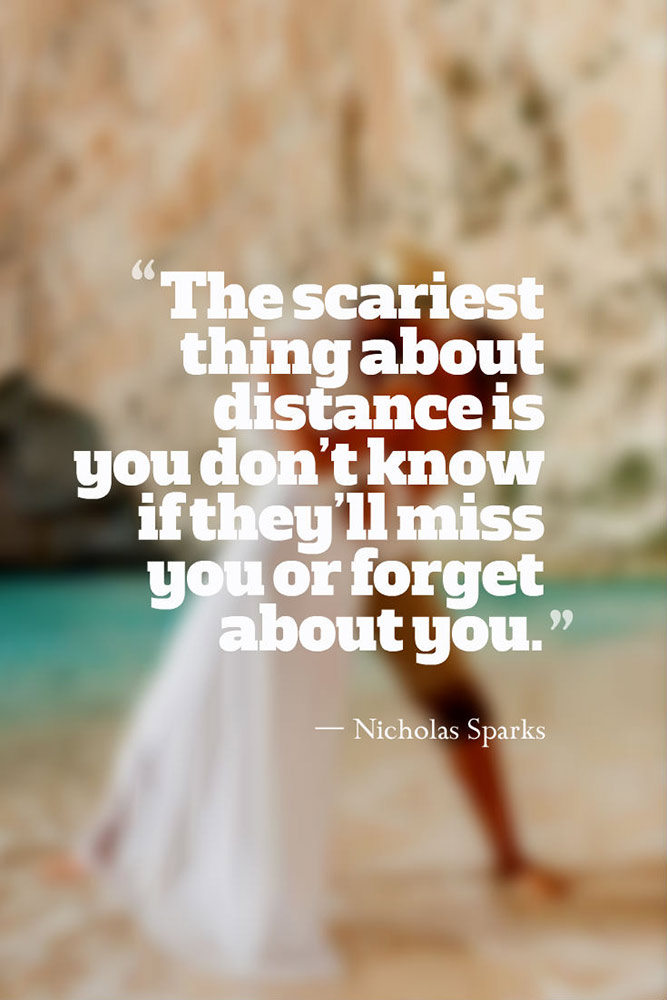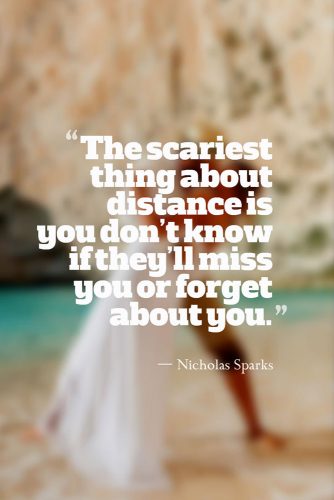 "The scariest thing about distance is you don't know if they'll miss you or forget about you." ― Nicholas Sparks
Quote #4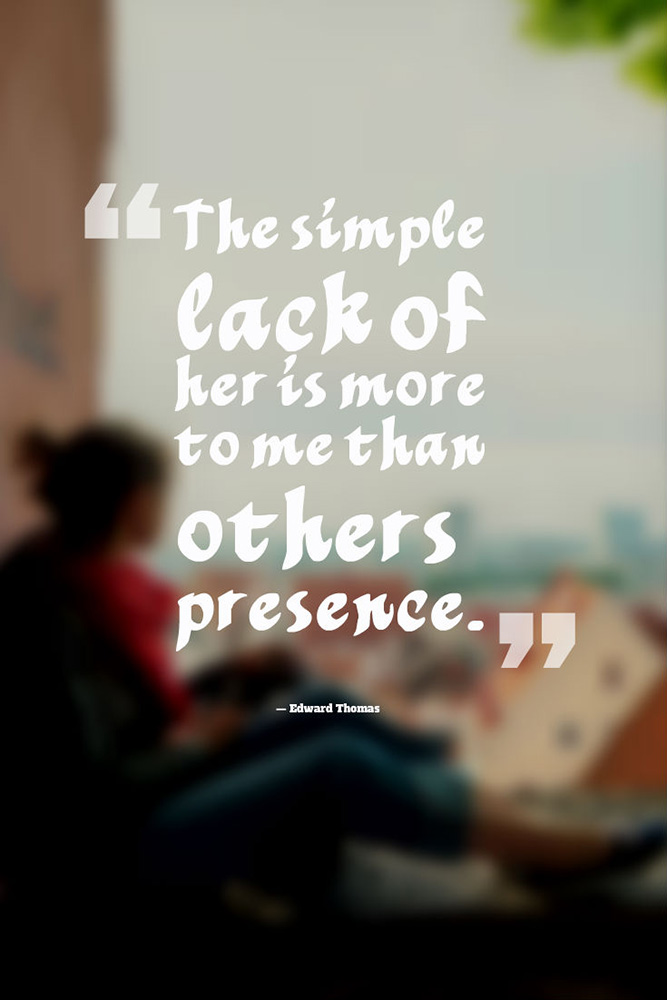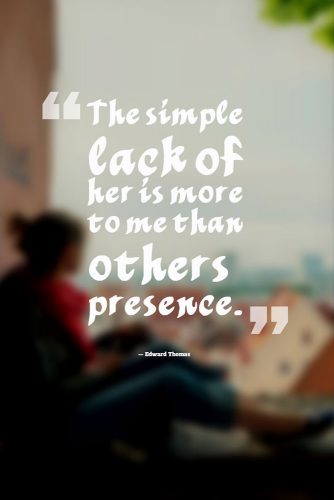 "The simple lack of her is more to me than others' presence." ― Edward Thomas
Quote #5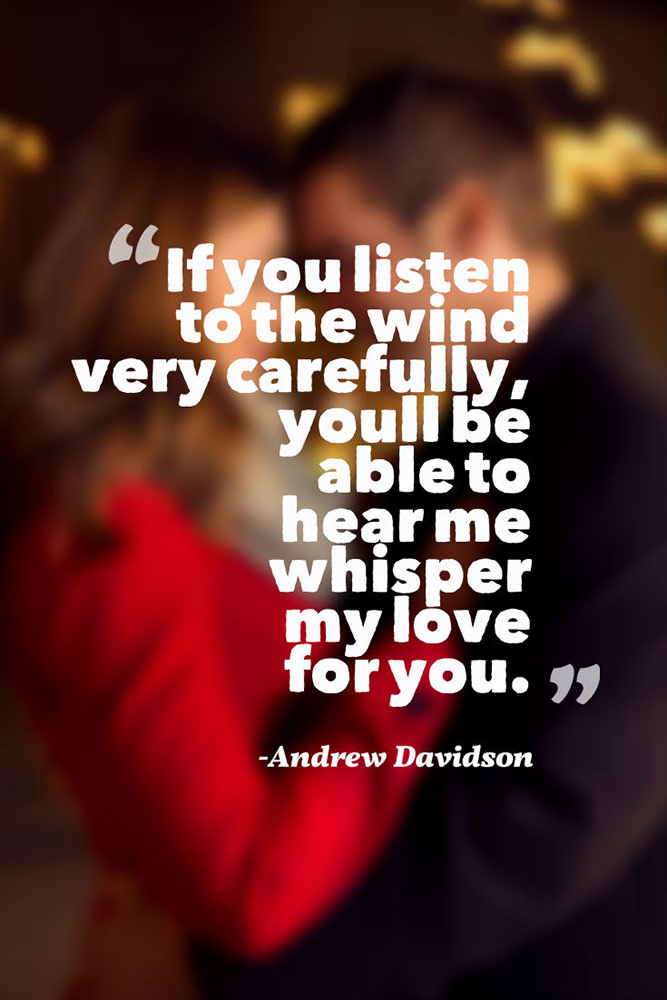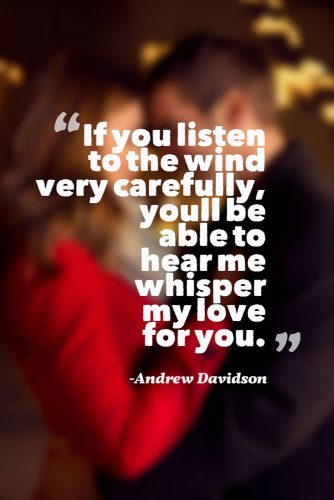 "If you listen to the wind very carefully, you'll be able to hear me whisper my love for you." ― Andrew Davidson
Relationship Quotes
When your partner is far away, you don't wonder how to make him want you. Instead, you truly miss him. You miss the sound of his voice, his smile, his smell…
Quote #6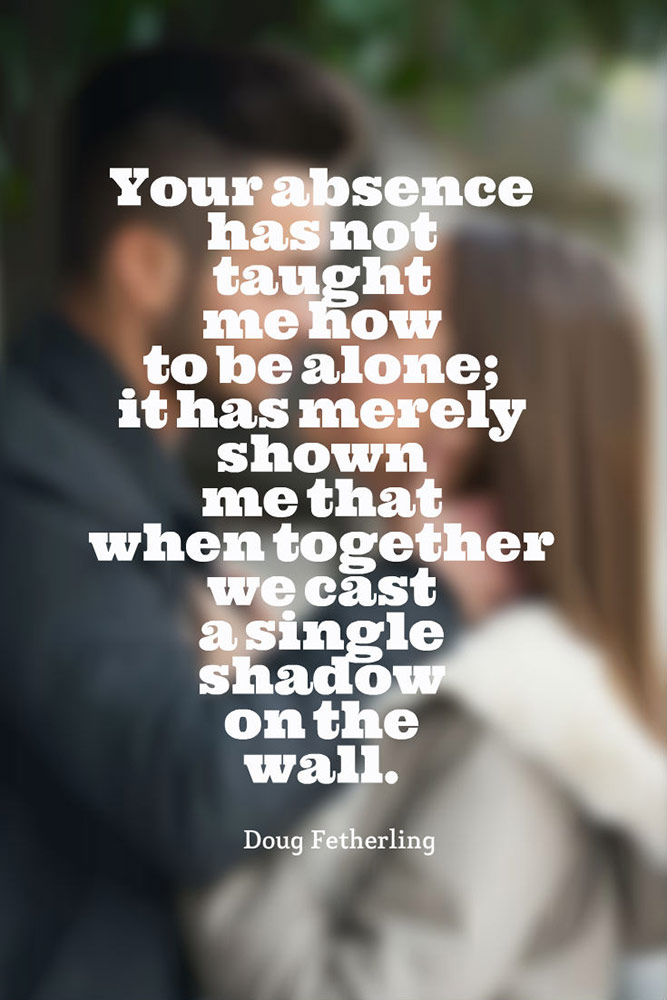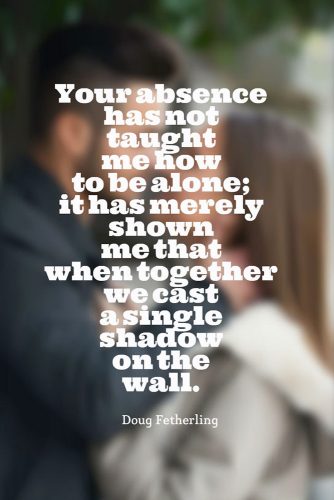 "Your absence has not taught me how to be alone; it has merely shown me that when together we cast a single shadow on the wall." ― Doug Fetherling
Quote #7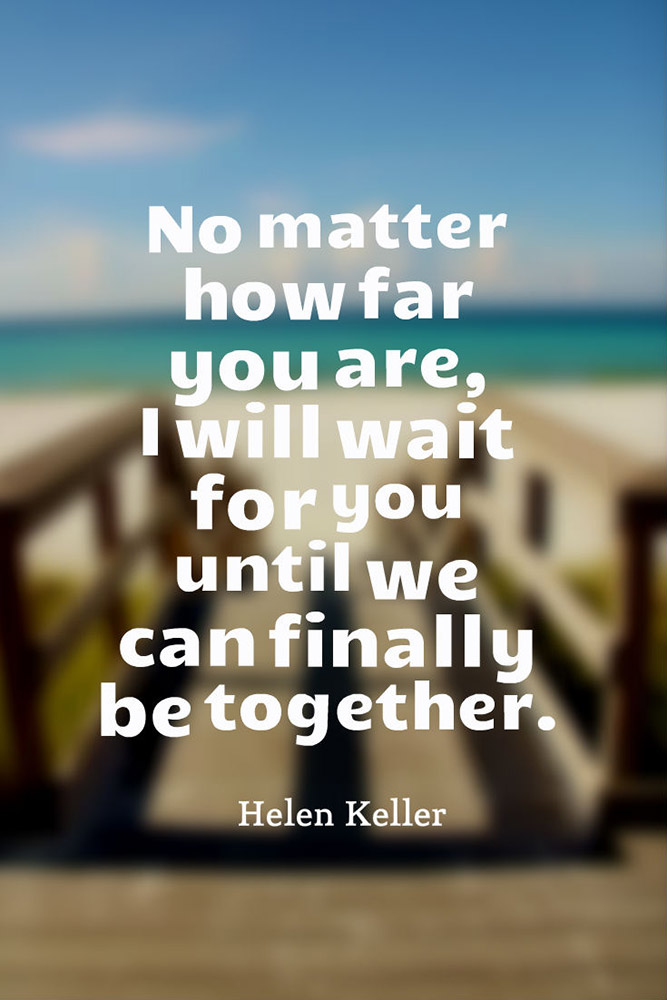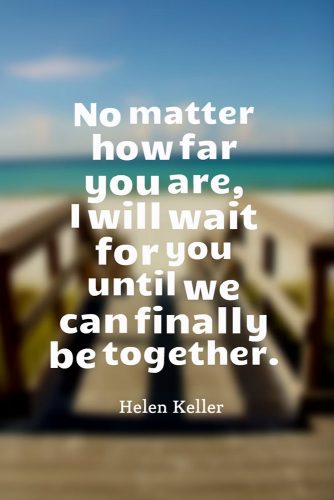 "No matter how far you are, I will wait for you until we can finally be together." ― Helen Keller
Quote #8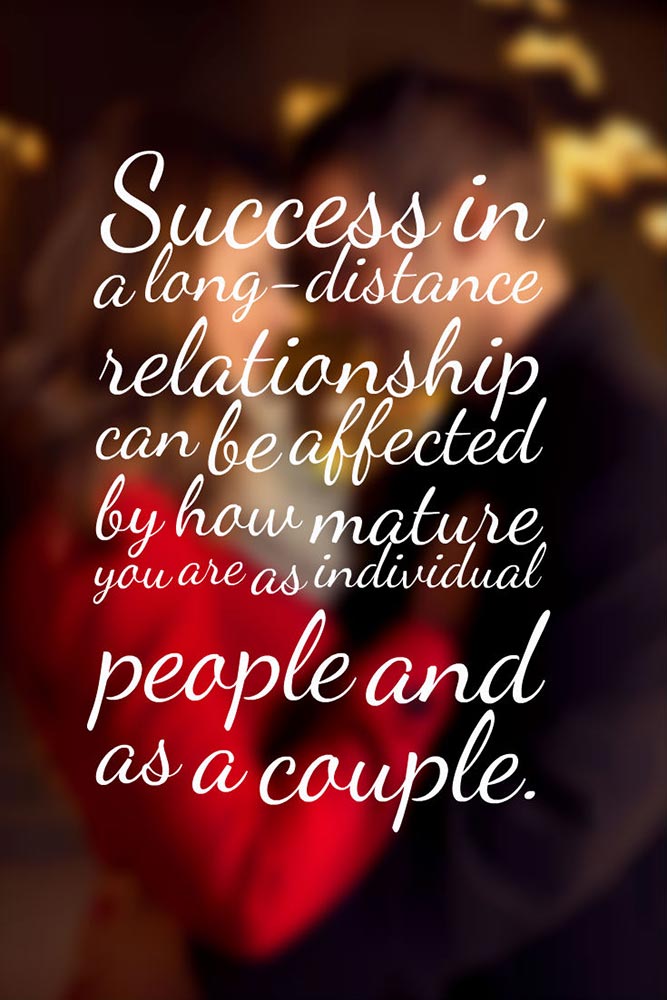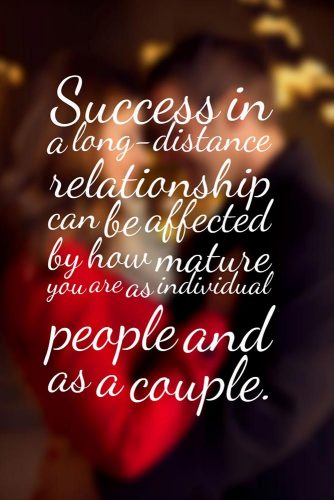 "Success in a long-distance relationship can be affected by how mature you are as individual people and as a couple."
Quote #9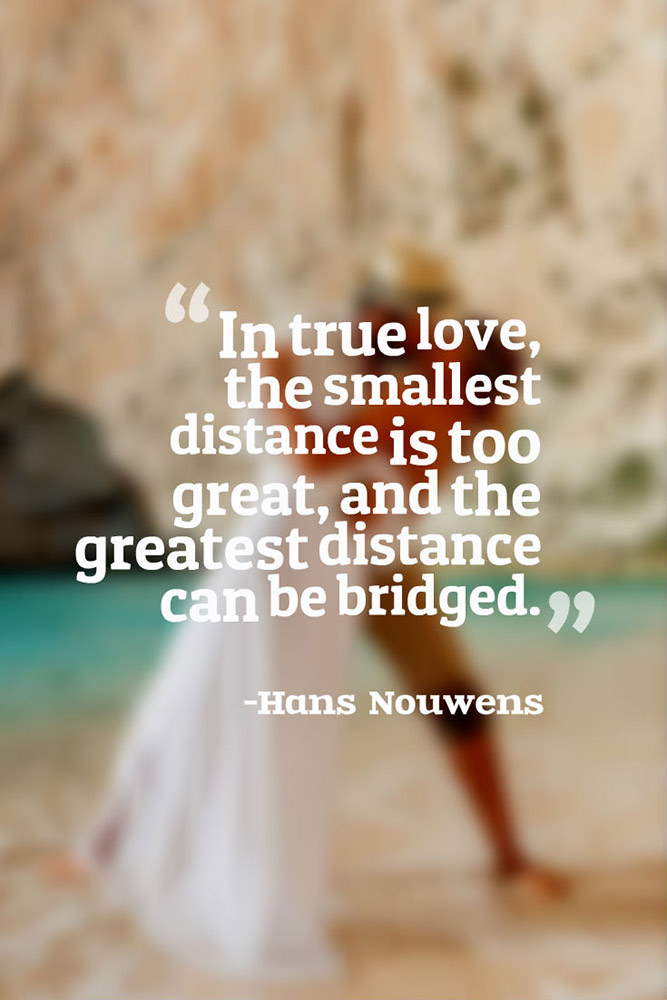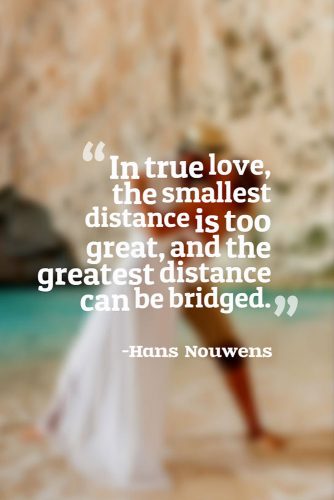 "In true love, the smallest distance is too great, and the greatest distance can be bridged." ― Hans Nouwens
Quote #10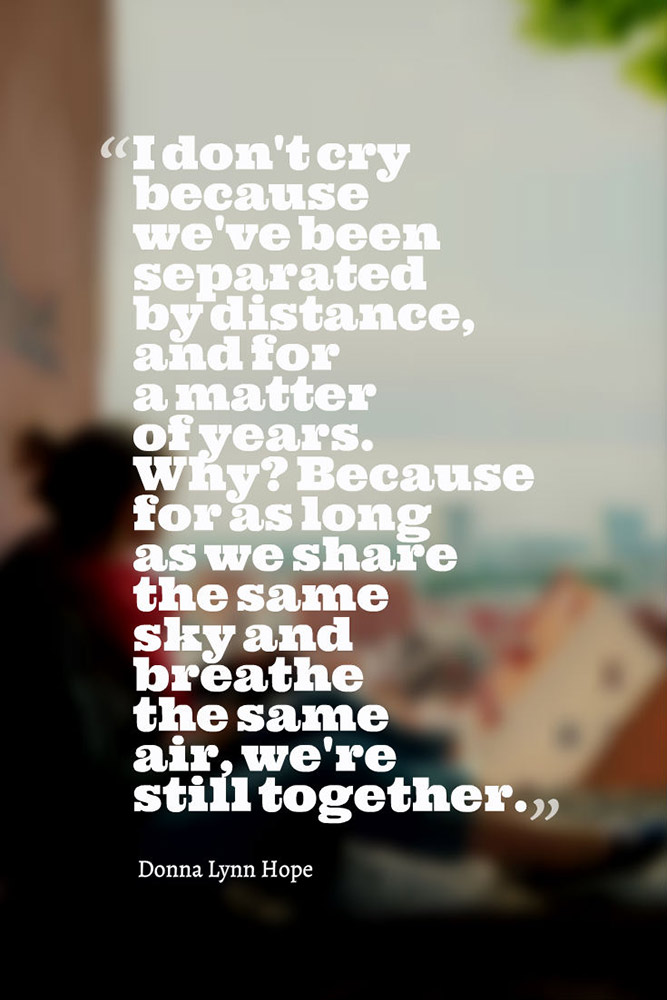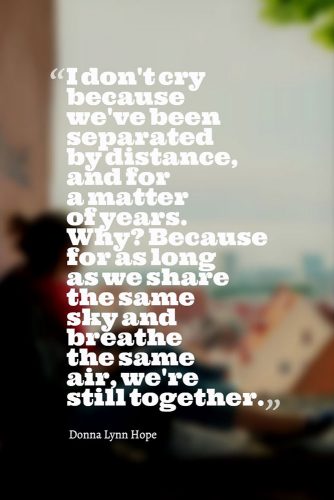 "I don't cry because we've been separated by distance, and for a matter of years. Why? Because for as long as we share the same sky and breathe the same air, we're still together." ― Donna Lynn Hope
Relationship Quotes
Sometimes when you feel especially lonely and sad, read relationship quotes. These utterances can teach you to be strong and hope for the better.
Quote #11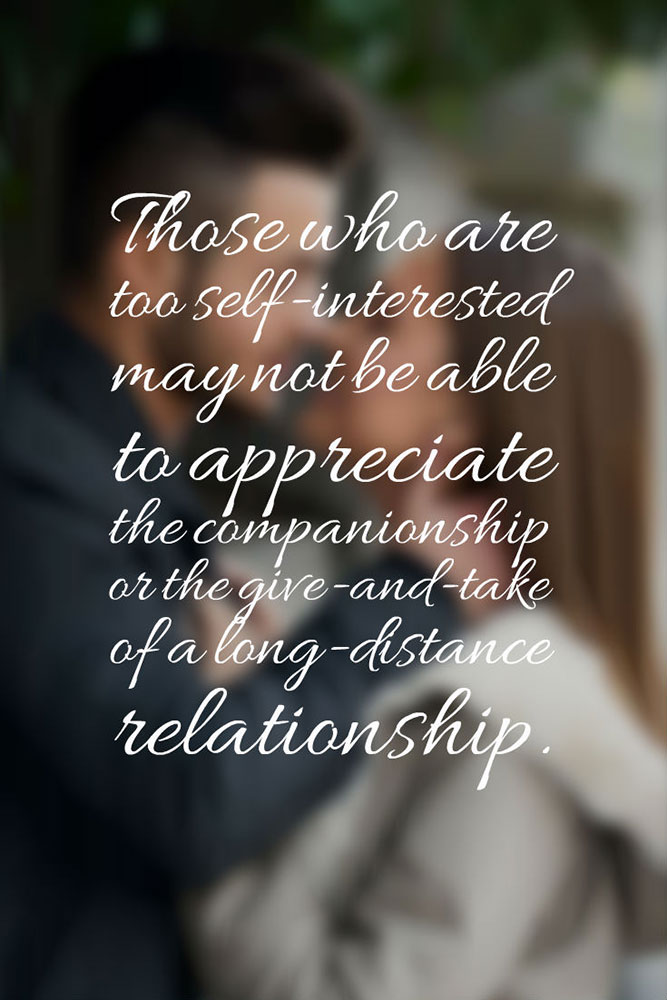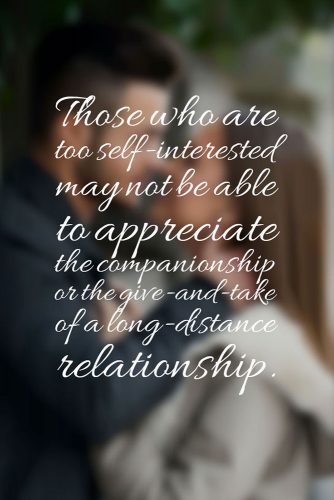 "Those who are too self-interested may not be able to appreciate the companionship or the give-and-take of a long-distance relationship."
Quote #12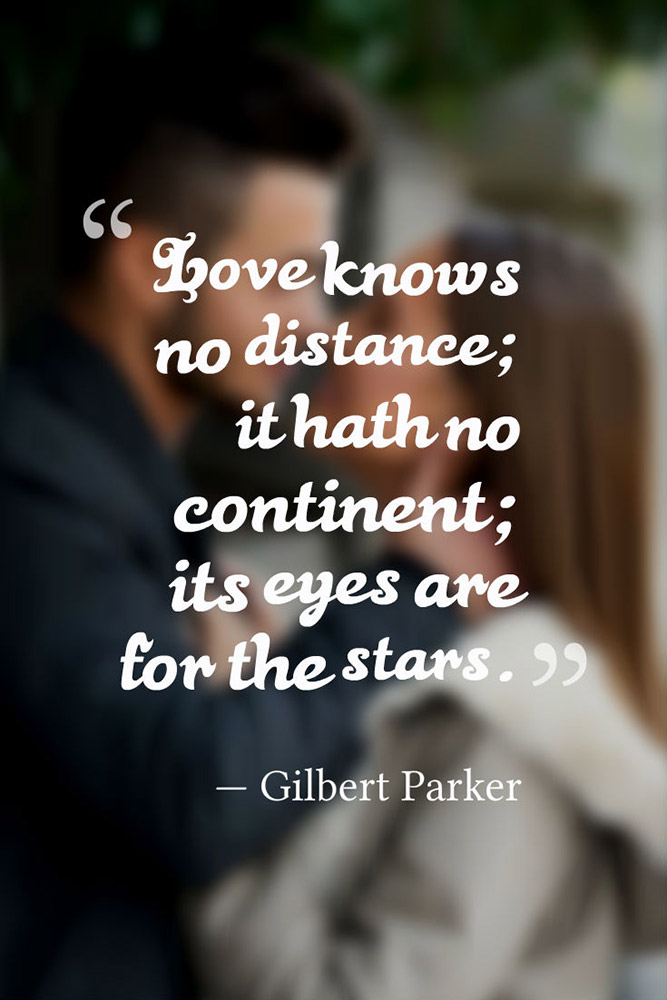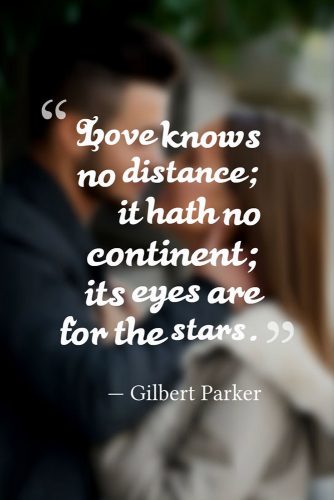 "Love knows no distance; it hath no continent; its eyes are for the stars." ― Gilbert Parker
Quote #13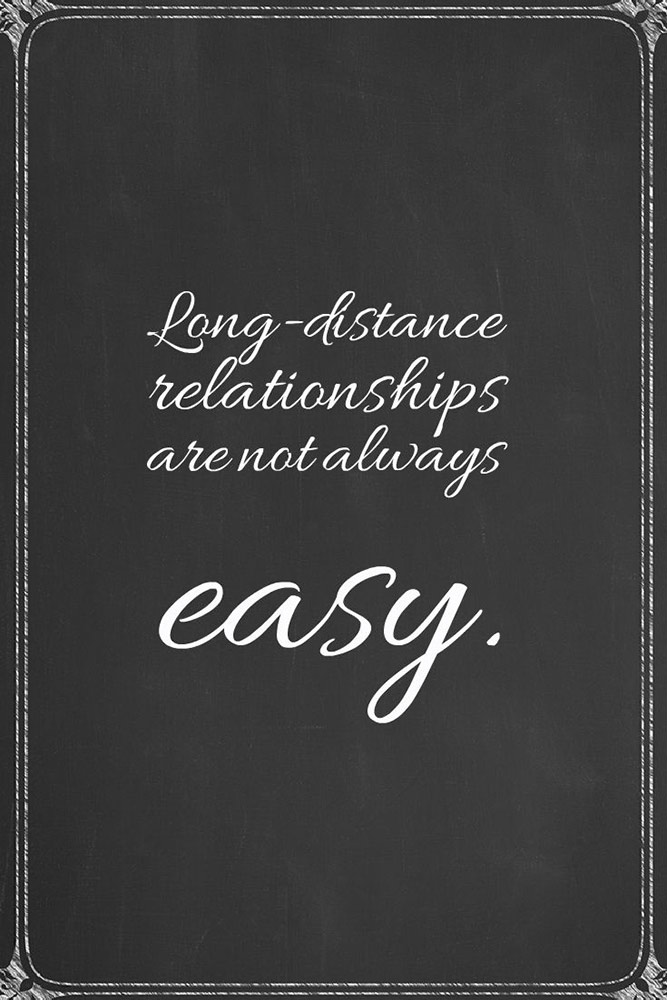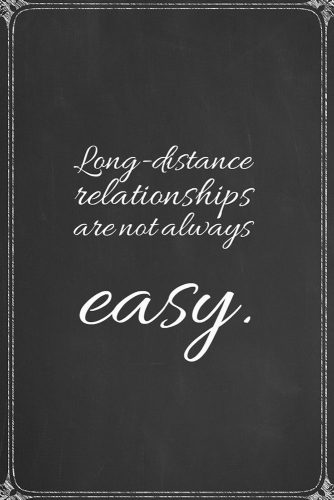 "Long-distance relationships are not always easy."
Quote #14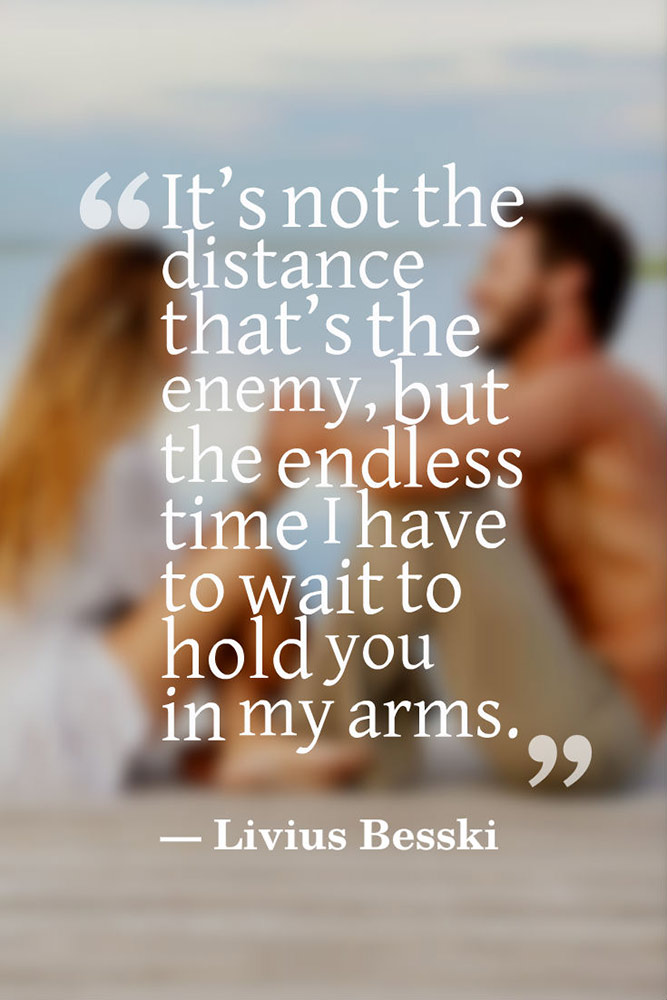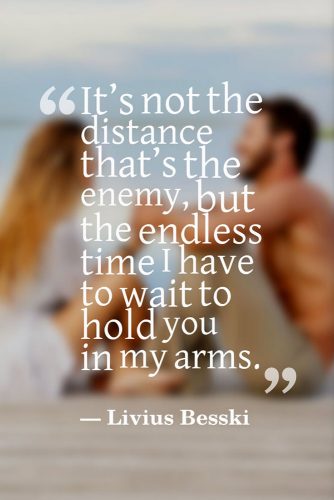 "It's not the distance that's the enemy, but the endless time I have to wait to hold you in my arms." ― Livius Besski
Quote #15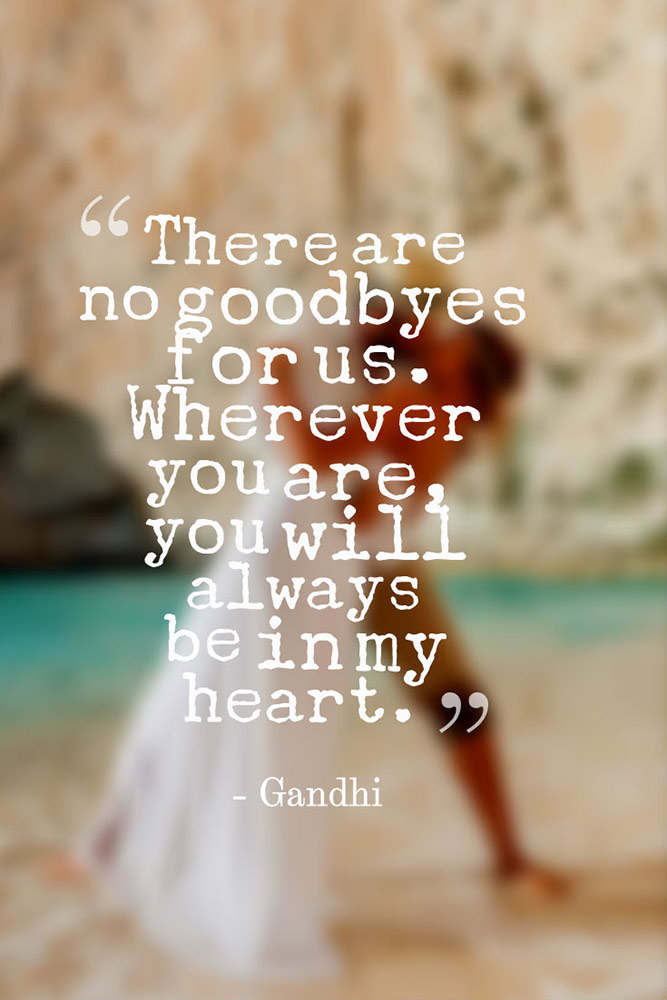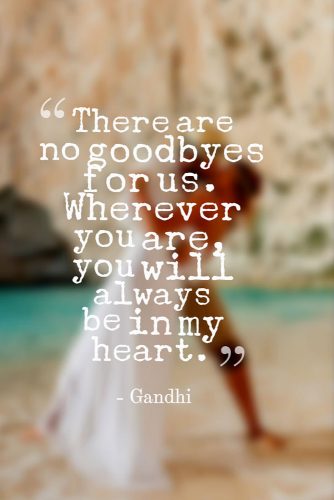 "There are no goodbyes for us. Wherever you are, you will always be in my heart." ― Gandhi
After reading relationship quotes you will understand that long-distance relationships can work. The key is not give up and be patient. Good luck!
FAQ: Relationship Quotes
How can I express my deep love?
You can express your love in words either using love quotes or speaking sincerely from your heart. Describe how important that person is for you and stress that you need them and want to be with them forever. You can write something like:
I need you by my side.
I want a lifetime with you.
I cannot stop thinking about you.
You make me better every day.
I cherish you above anything else in my life.
All of the good in my life is because of you.
My soul is complete now that you are by my side.
What can I say instead of I Love You?
I am here for you always.
You are my treasure—the most precious thing in my life.
You're my baby.
I'm all yours.
You complete me.
I picture growing old with you.
You are my soulmate.
You're mine, and I'm yours.