By:

Glaminati Media

| Updated:

07/11/2019
What You Should Know About Nose Piercing
Of course, when you are determined that this is the type of piercing you wish to get you should start with the procedure and we will help you have a closer look into it right now!
Nose Piercing Procedure
Source: dorjeadornments via Instagram

First of all the area where the piercing is going to go in is cleansed of all the dirt and oils.
The place of the piercing is marked.
A piece of cork goes inside the nostril.
The needle is placed into round forceps right above the mark.
The needle pierces the nostril.
When the piercing is done, a jewelry piece is pushed through the hole with the help of the same needle.
The needle is removed – body piercing is ready!
Metals To Avoid For First Body Piercings
Source: dorjeadornments via Instagram

It is natural that before getting a piercing, you start by looking for the appropriate jewelry to fit it. Even though the design matters significantly you have to be aware of the fact that the metal it is made of matters too. The thing is that sterling silver may be the best-looking material, but it is apparently not the safest for a new wound. Sterling silver may turn black from the interaction with the wound and the tissue around your piercing may go black too in the process, that is why you better try silver piercing out only a year after the piercing itself.
The Best Metals For Nose Piercing
Source: piercingstagram via Instagram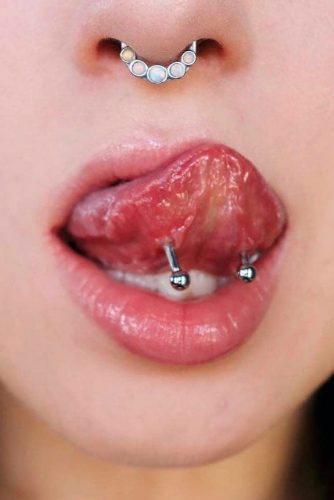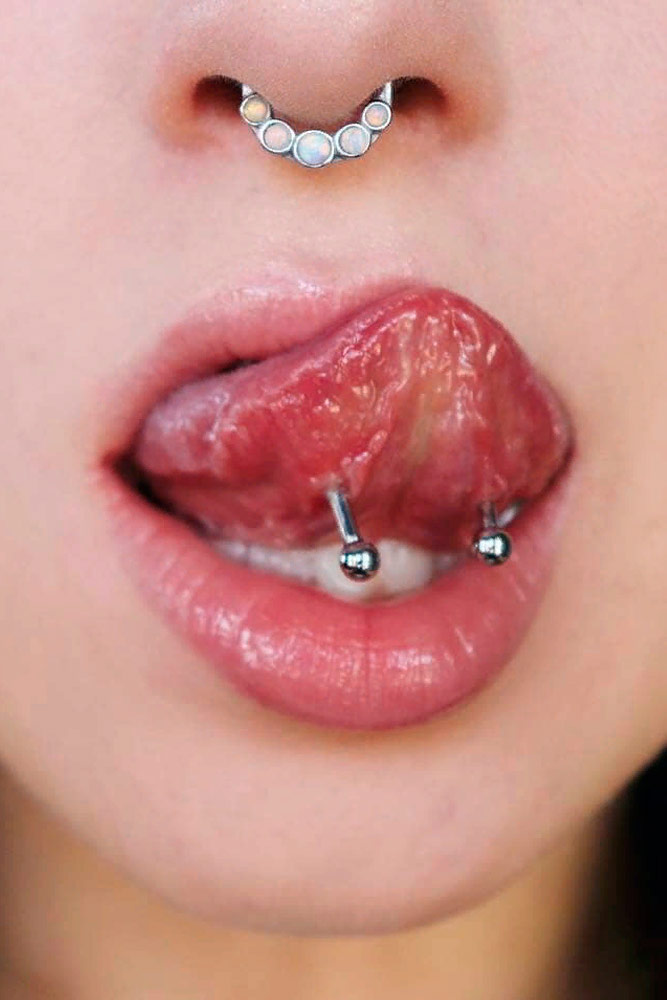 Now when you know which metal is bad for your fresh, it is time you learn about best nose piercing jewelry metals. There are actually three best metals to suit the freshly made piercing – surgical steel, gold or titanium. Either of these will help your piercing heal faster and safer.