By:

Glaminati Media

| Updated:

01/08/2019
Make Your Skin Look Superior With The Perfectly Matching MAC Foundation
MAC foundation range is very wide and versatile. You can easily pick out the product that matches any skin type, complexion and required level of coverage. Undoubtedly, with the wrong foundation, no makeup can save your look. And yes, we believe that there's no bad foundation, there's only the wrong one. At least, when it comes to M.A.C. So that you weren't disappointed with your choice, we've compiled the optimum roundup of the best M.A.C. foundations.
MAC Pro Longwear Foundation
Source: hhennaseppala via Instagram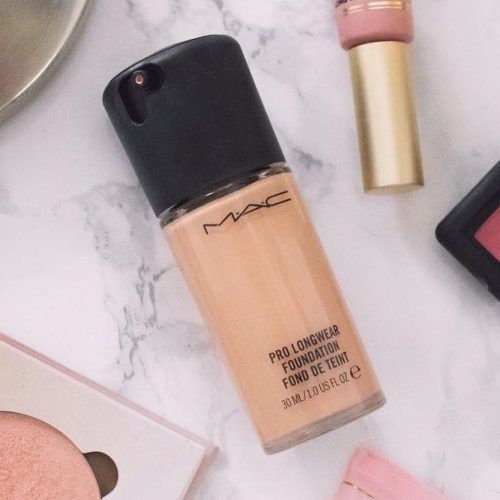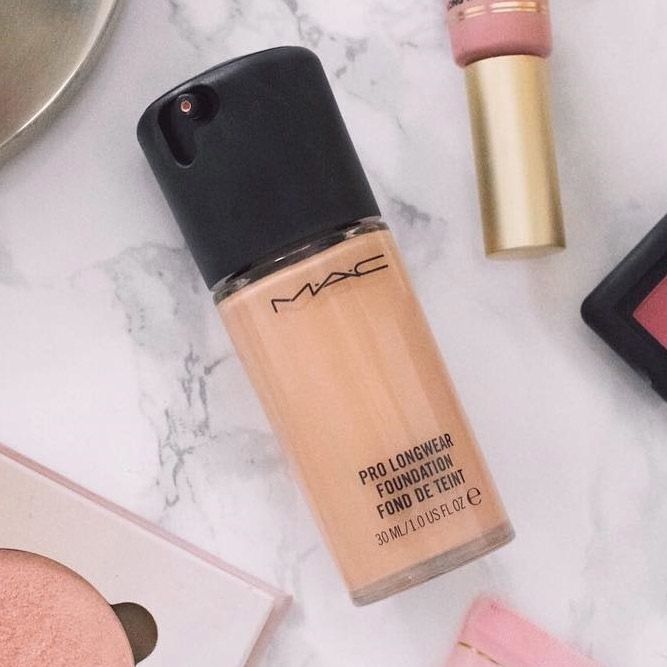 MAC Pro Longwear Foundation will give you full coverage with a matte finish. It dries pretty fast, so you should apply it in short order. However, when dry, it stays put all day long without the need for a touch-up. As it's rather heavy, Pro Longwear Foundation isn't an everyday option. However, for the important events when you want to look your absolute best, this foundation will become a real savior. Note though that if your skin type is dry, you'd better skip on Pro Longwear or at least prepare your face very thoroughly with a really deep moisturizing cream to have no regrets later.
MAC Matchmaster Shade Intelligence Foundation
Source: angelicayt9 via Instagram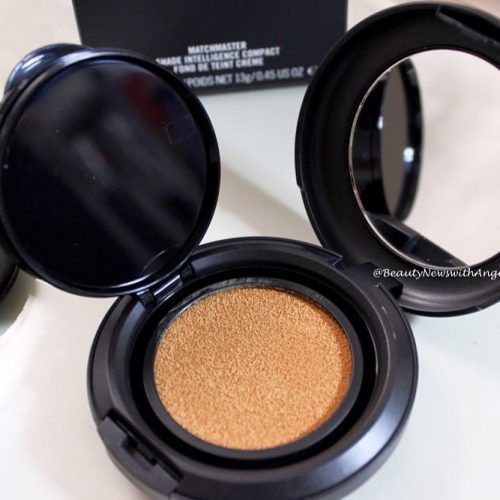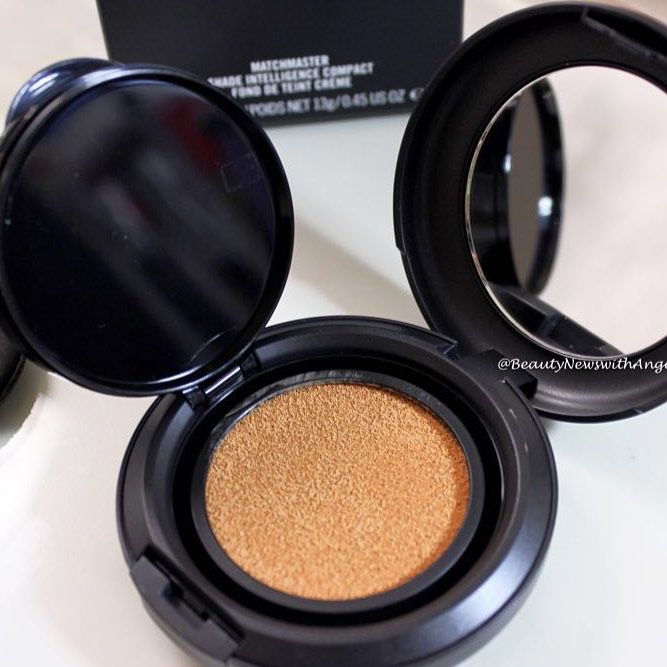 The first thing that this MAC Foundation will pleasantly surprise you with is its packaging. Matchmaster Shade Intelligence Foundation comes in a cushion container, thanks to which you don't need any additional tools for its application. The sheer formula gives you a light coverage with a slightly glowy finish. Thus, Matchmaster works best for normal to dry skin.
MAC Studio Waterweight Foundation
Source: maccosmetics via Instagram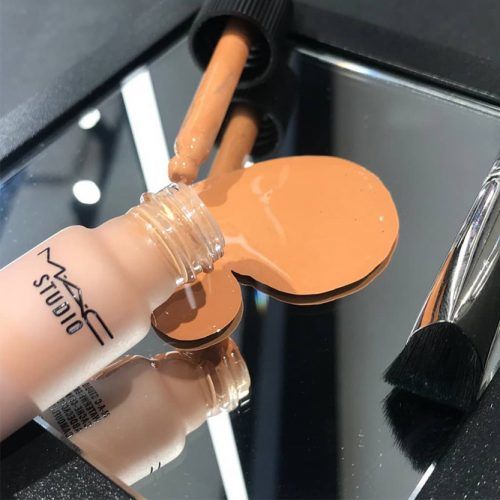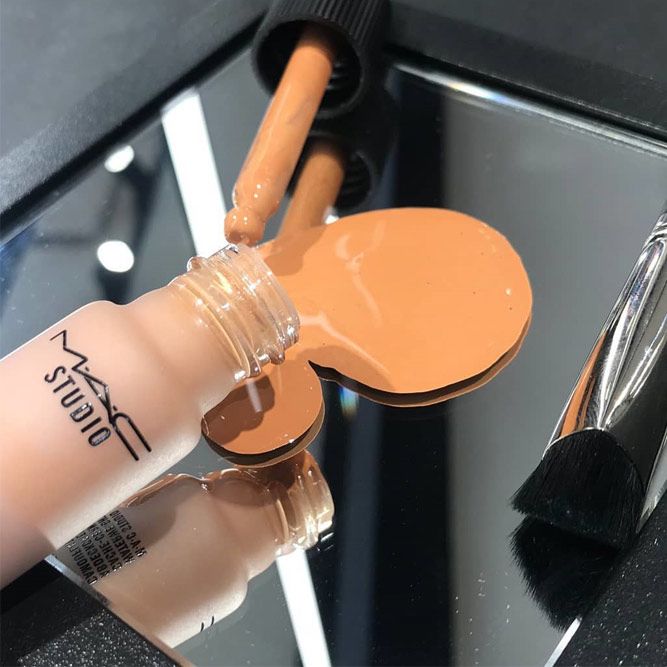 MAC Waterweight Foundation has a sheer, fluid texture that is similar to serum. It doesn't leave streaks nor does it cake. The long-lasting formula is easy-applicable and lightweight. Even though the foundation gives a light to medium coverage, its subtle texture will be truly appreciated by those who like "no makeup" look and feel. MAC Studio Waterweight Foundation is more suitable for normal to combination skin. However, girls with dry and oily pelt shouldn't shy away from it too. The satin finish the foundation gives can be complimentary for basically any skin type.
MAC Studio Face & Body Foundation
Source: maccosmetics via Instagram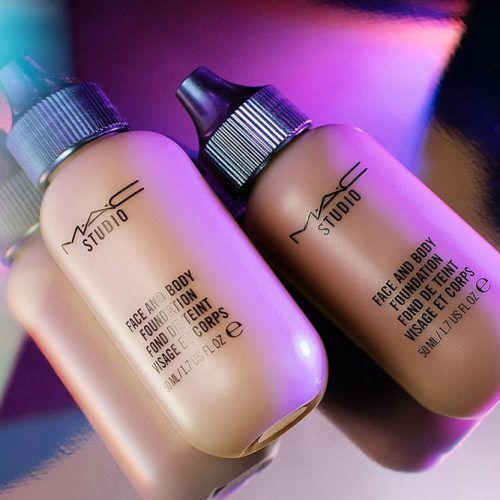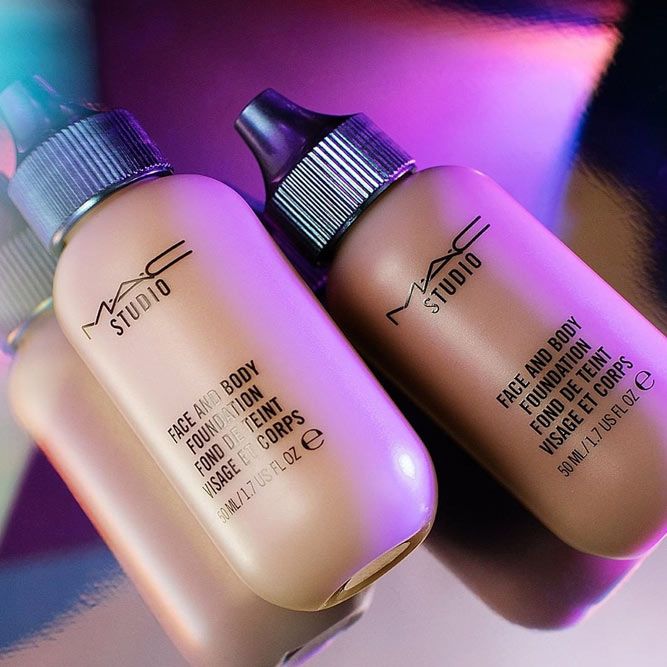 Mac Face and Body Foundation is an absolutely weightless product that gives you a light coverage with a natural feel. It glides so smoothly onto your face and body skin that you won't have any difficulties with its application or blending. Although the formula is sheer, it's totally buildable, which allows you to disguise any minor flaws your skin has without looking cakey. Face & Body evens out your complexion and doesn't accentuate pores. Being a long-wearing foundation, it stays put up to 9 hours. Because of its moisturizing properties, MAC Studio Face & Body Foundation works for any skin type except for extremely oily.
Buy similar on Amazon: $137.75
MAC Studio Fix Fluid Foundation
Source: maccosmeticscanada via Instagram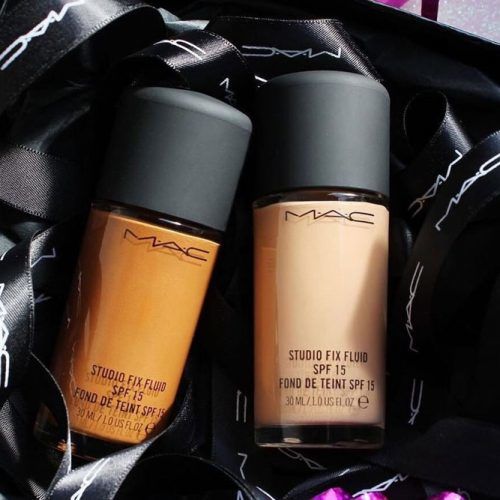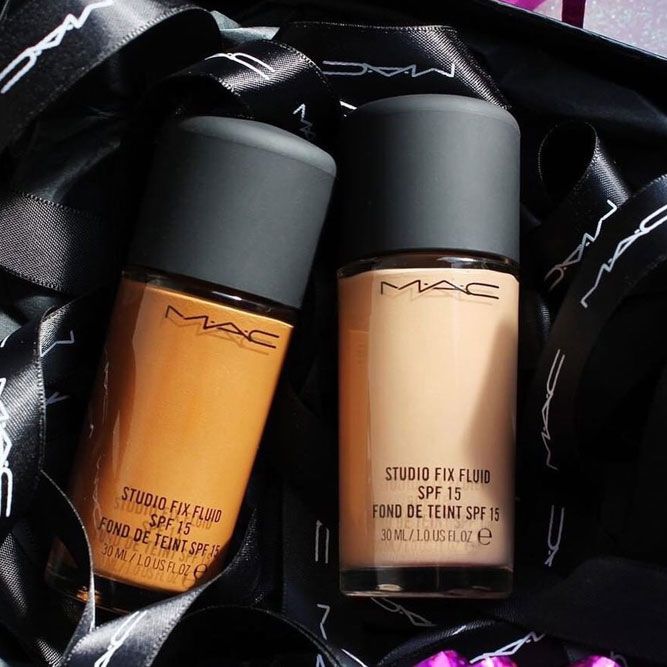 MAC Studio Fix Foundation has little to do with the natural effect. It's a heavy medium to full coverage foundation with a matte finish. The formula is buildable, which allows you to cover almost any imperfections without getting cakey. This is a MAC waterproof foundation, thus your skin will look flawless even in very humid or hot environmental conditions. MAC Studio Fix Fluid is suitable for any skin type, but it will be especially valuable for very oily and combination types thanks to its oil-controlling properties. It's an extremely long-wearing foundation with a staying power of up to 24 hours. If you have an important event and want to look mesmerizing on camera, this foundation is a perfect choice.