By:

Glaminati Media

| Updated:

03/11/2019
Common Group Cakes And Subject Cakes
Colorful Pencils Cake Design
Source: veroquintelacakemills via Instagram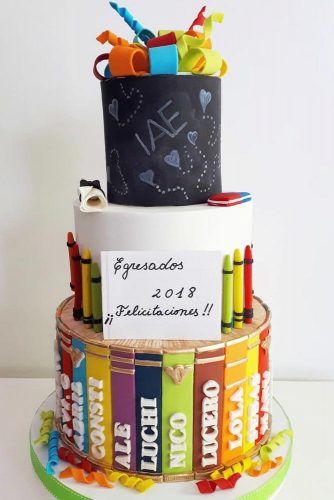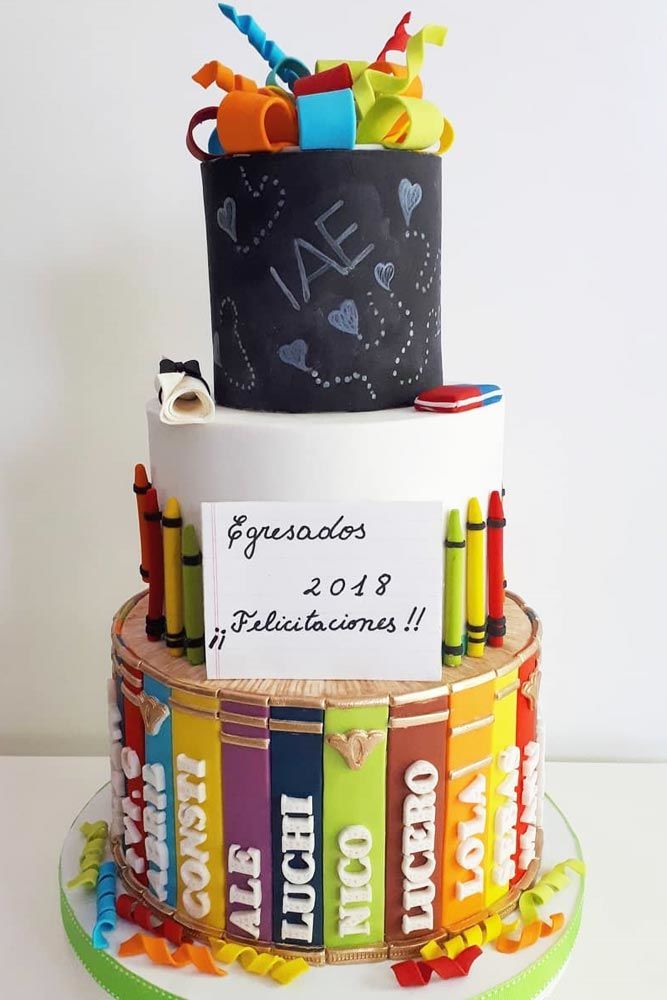 There are times when personal graduation cakes are just too many. It is obvious enough that you can't eat a cake yourself so that too many cakes would be just a waste of products. In times like these, you can opt for group graduation party cakes. For instance, this colorful pencil cake with names on it will serve its purpose while nothing will go to waste. Fancy, practical, delicious!
Custom Cake For A Law Graduate
Source: yumzee_cakes_sohar via Instagram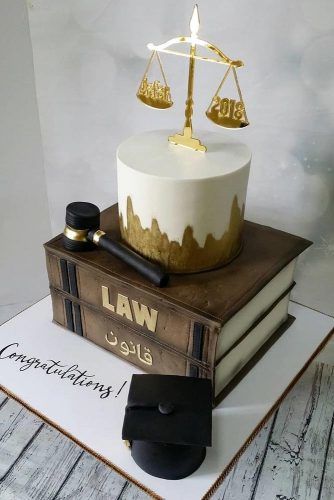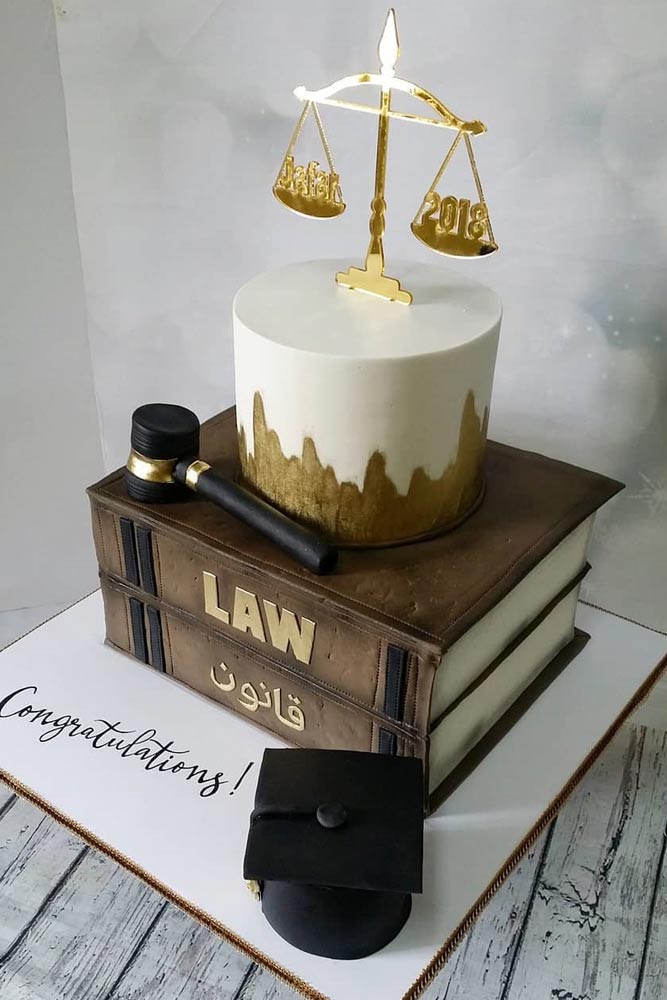 It is true that themed custom cakes are the ones that offer a lot of room for creativity of the baker. For example, if you are a law graduate this cake with law books and scales will represent your profession like no other. Besides, it is hard to say that such a cake lacks style simply because it does not!
Sociology Graduation Cake
Source: bakemeacake via Instagram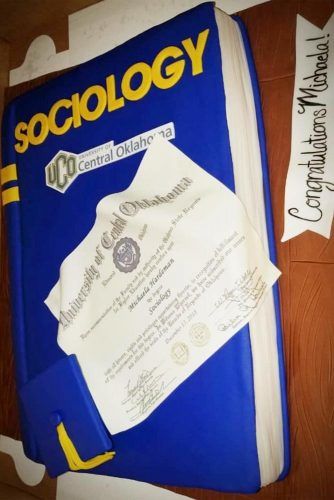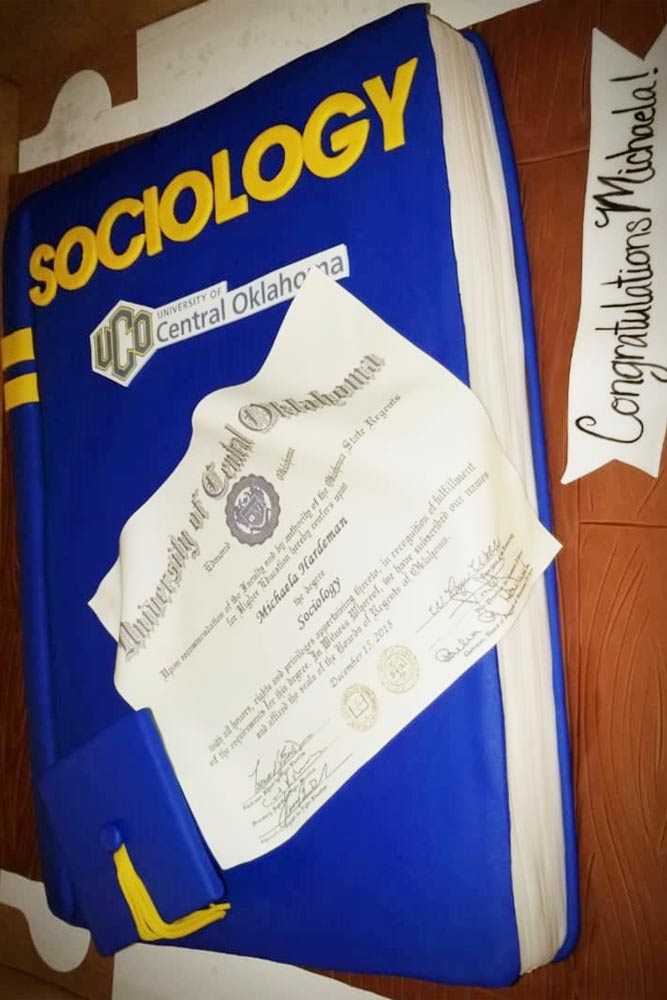 This cake for sociology graduates has gone even further in its creativity. The thing is that aside from the fact that it is made in the shape of a study book, there is also a diploma sheet attached to it. Of course, you can eat this tasty diploma copy with no worries!
Purple Graduation Cap Cake
Source: yumzee_cakes_sohar via Instagram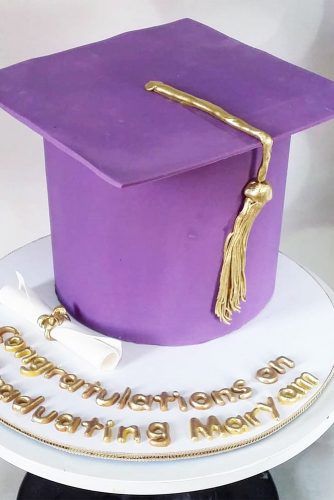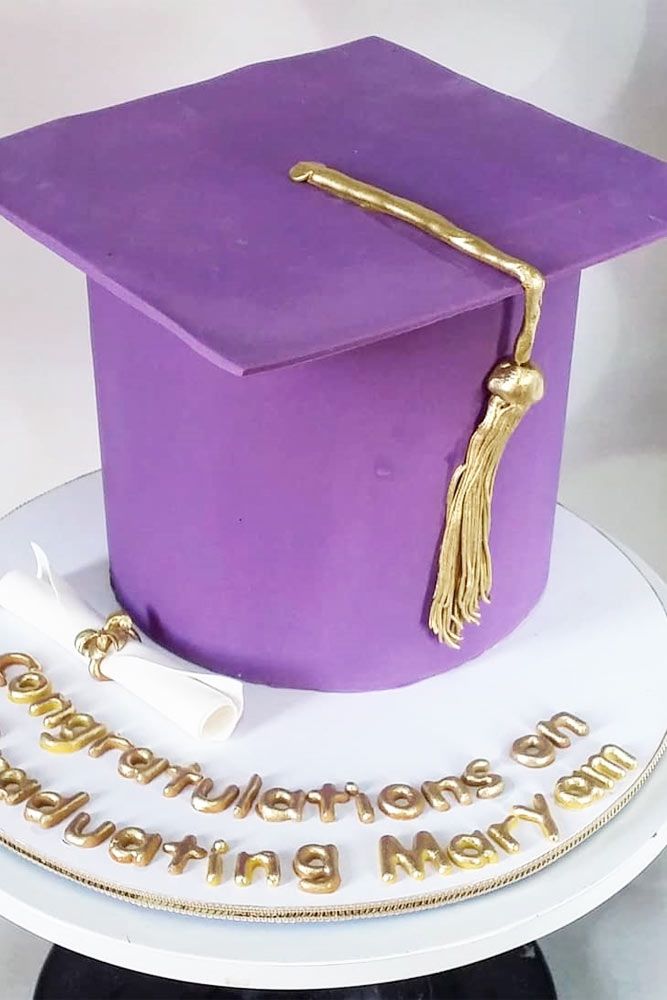 Beauty comes in simplicity we all know that. If you want your cake to be just what it is supposed to be – this purple one is precisely the one to consider. The diploma scroll, graduation cake and the congratulation note – all in place, so that nothing is missing. Besides, purple hues are trending right one. It is a win-win cake from any perspective.
Medical Graduation Cake
Source: cakesbyjenhavenar via Instagram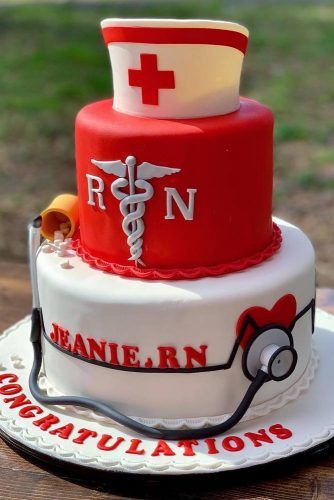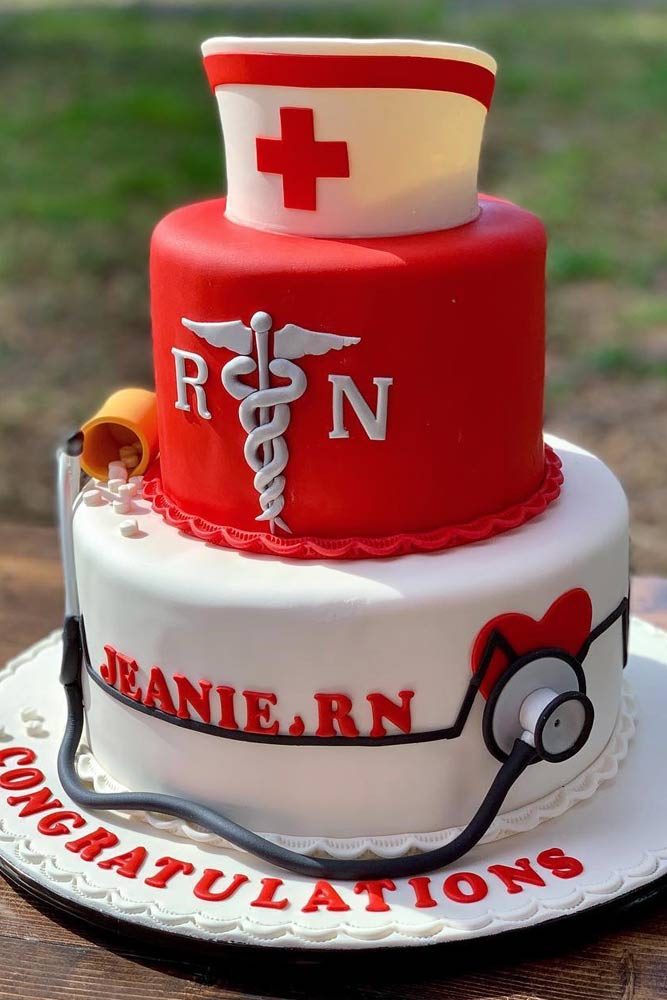 Just like law graduates, medical ones surely deserve a cake that is representing the area in the best way. That is why you need to make sure that nothing is missing from the cake's decoration. A bottle of pills, a stethoscope, a nursing cap – all these are the attributes you should in no case leave out when it comes to medical graduation cake. Take a closer look at this example, so that you do not miss out even the tiniest detail.
Ombre Rosette Buttercream Cake Design
Source: mmcbakes via Instagram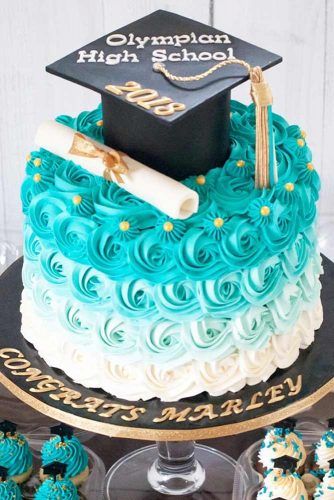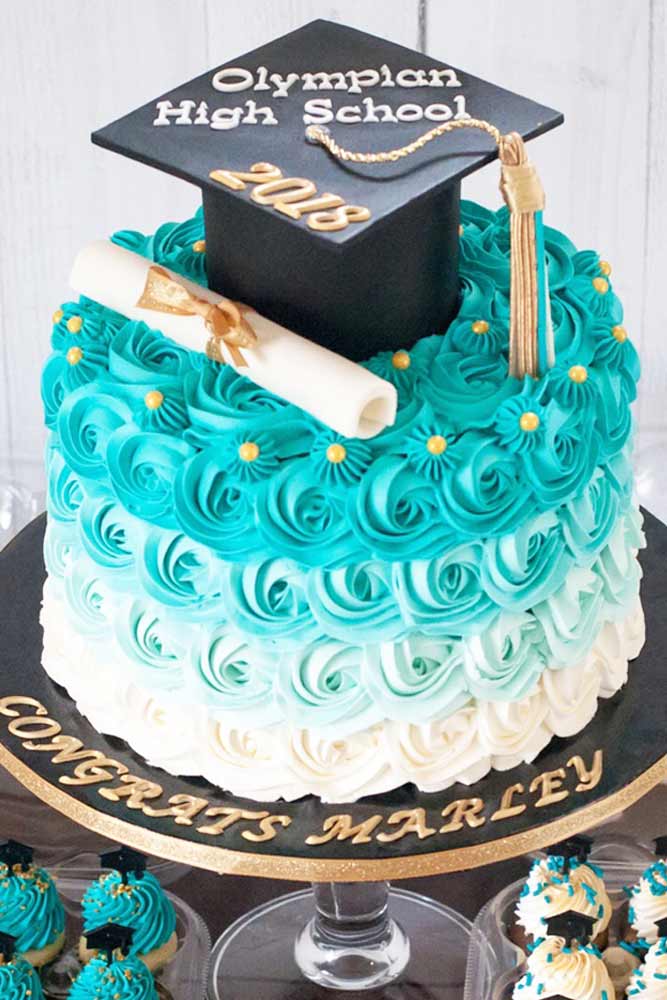 When it comes to high school graduation cakes, you may think that you are a little bit limited in options. However, that is not true. When you do not know what to decorate the cake with – roses and graduation cap will come in more than handy. What is more, you can easily add that stylish touch to the cake with the help of a modern ombre technique. Besides, you can also order corresponding cupcakes to grant the cake some additional charm.
Not everyone may consider graduation cakes as an essential part of the graduation party. However, that is the fact. Now, when you know this fact it is important that you have a range of ideas to consider. That is precisely what we are going to provide you with, in this article. Take your pick!
Main photo patisserie_tillemont