By:

Glaminati Media

| Updated:

03/11/2019
Graduation Cakes For Boys
White Two-Tiers Cake Design
Source: montequillamx via Instagram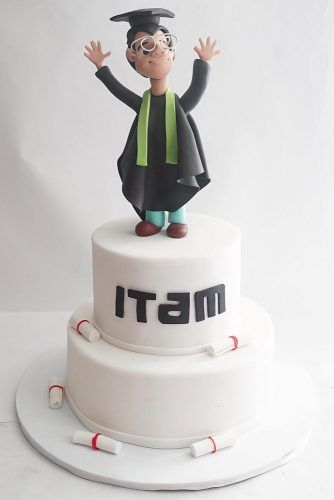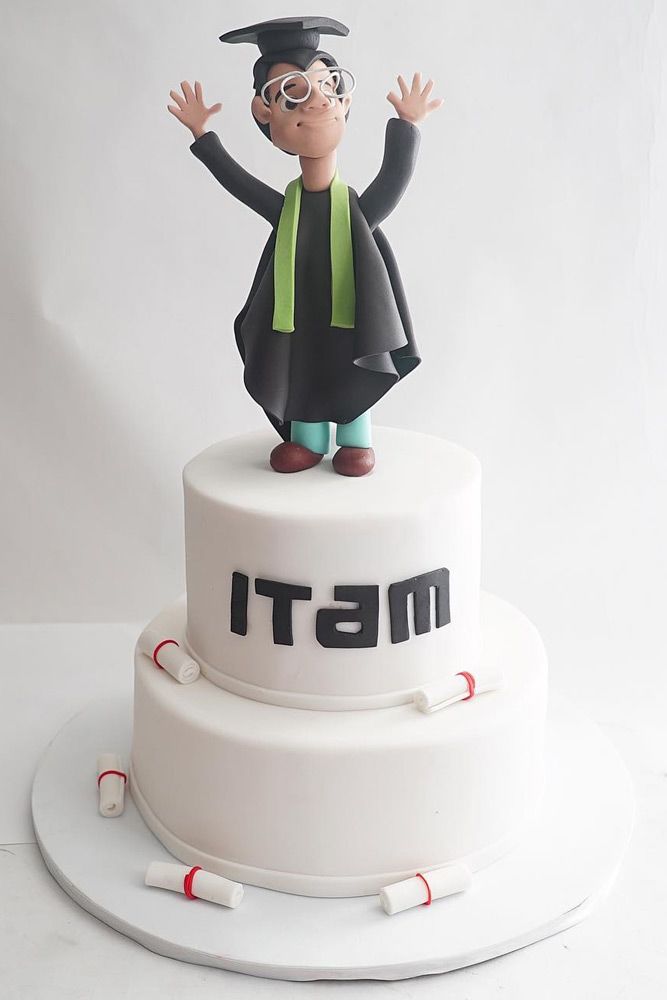 As we have already discussed cakes for girls, it is time to pay attention to graduation cakes for boys. This may come as a shock to you, but boys love sweets as well as girls. Of course, cakes for boys do not need that much fab and style introduced into the design. A simple white cake with a graduate figure on the top will be highly appreciated by the male team, you can trust us on that!
Marine Corps Graduation Cake Design
Source: rayvizcaino via Instagram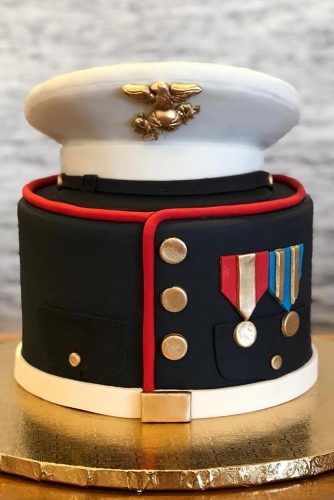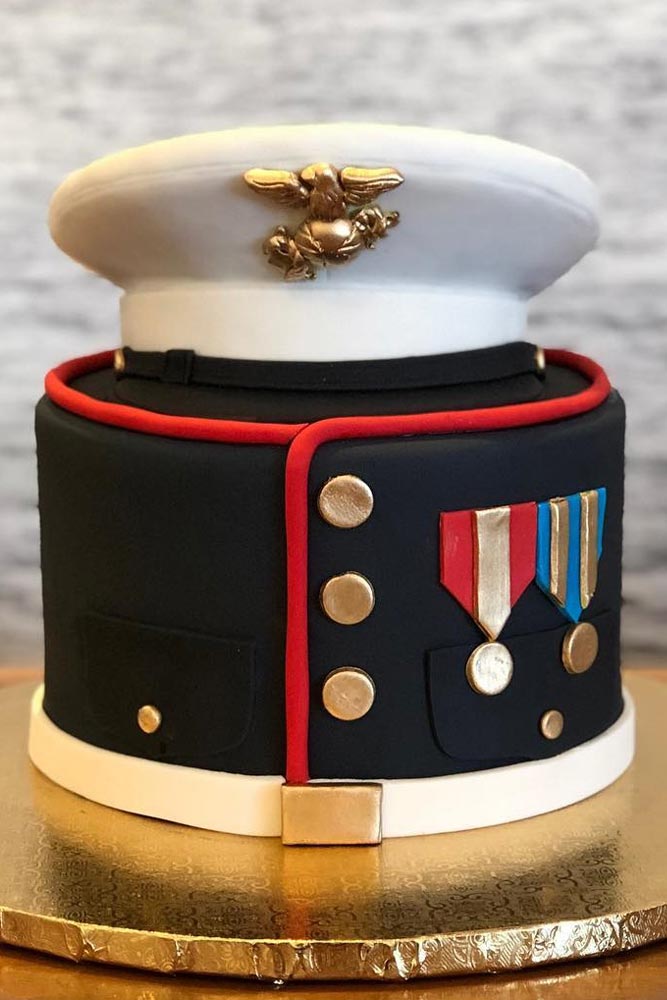 The truth is that the best graduation cakes are the themed ones. For an instant, if you are throwing a party for a marine make sure that the cake is correspondingly looking. Of course, it may take some courage to slice a cake like that, but your effort will certainly be appreciated.
Striped Blue And Yellow Graduation Cake
Source: pastelartepanama via Instagram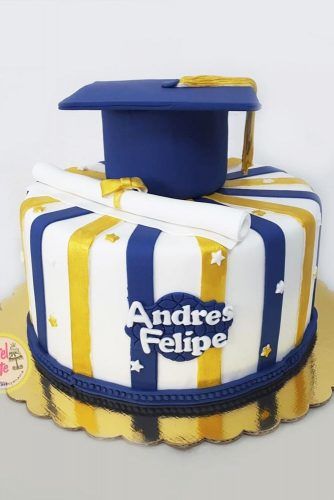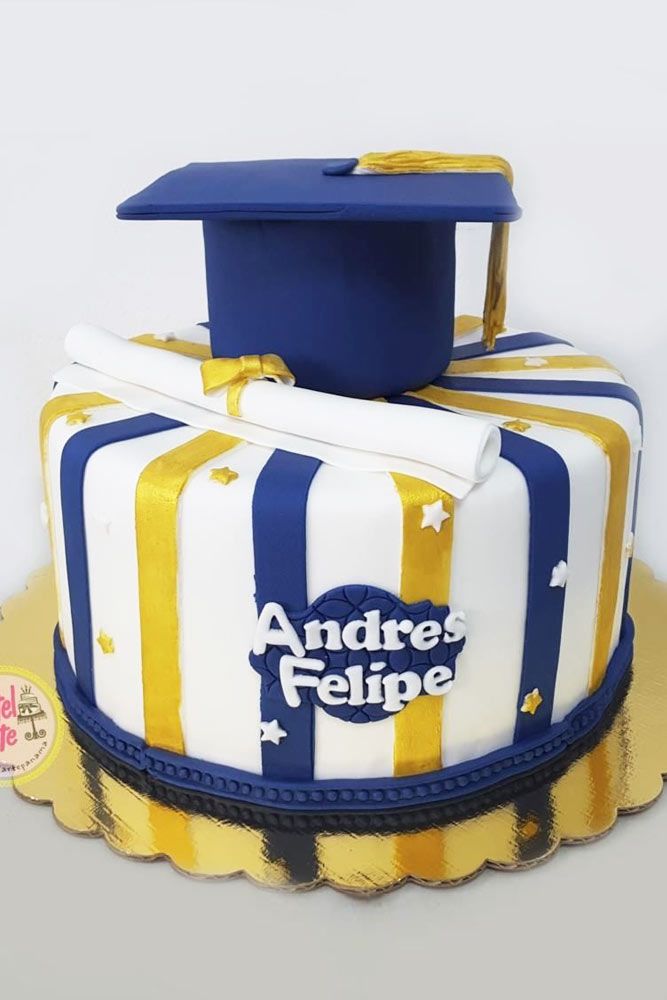 There are times when cakes for graduation are just too pompous. If you do not want yours to be one of such kind, take it easy on it. Striped yellow and blue cake with all the necessary attributes involved will fit in no less than any other creative and pompous cake.
Black And Gold Simple Cake Design
Source: dazzlemecakes via Instagram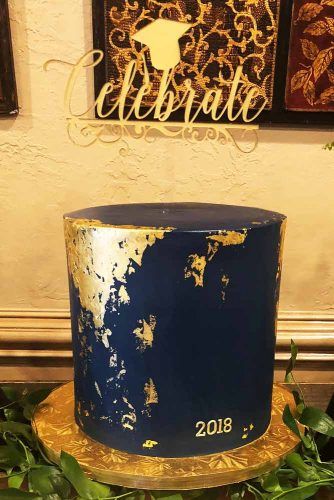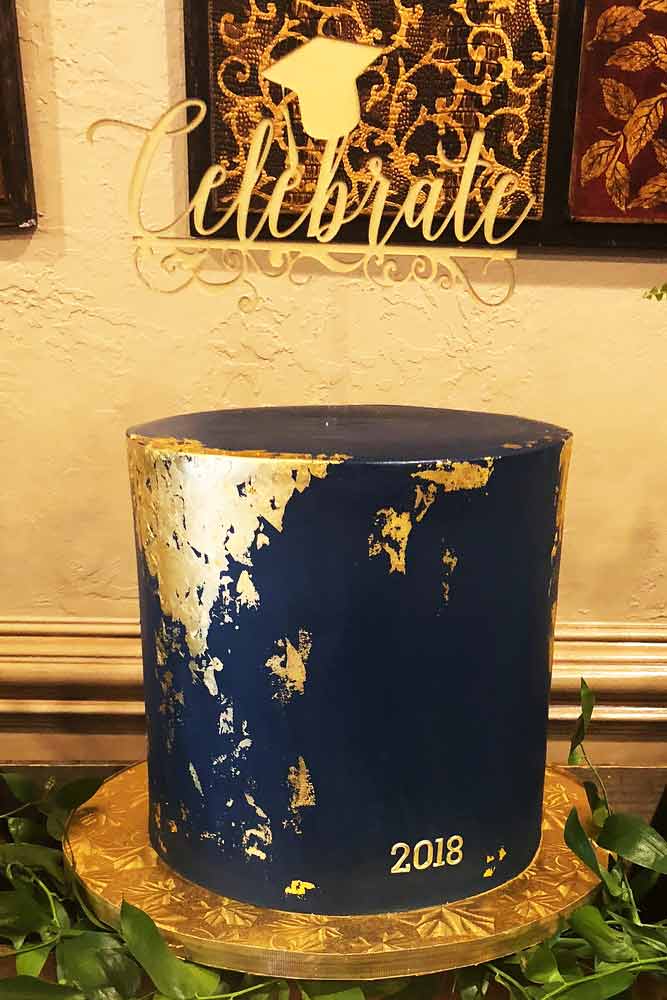 Some people may think that simple graduation cakes are too boring even to consider them. However, we beg to differ. The thing is that there are many times when a simple cake looks a lot more appealing than the over the edge complex one. This blue and gold cake proves the point ideally. There is nothing out of place about it as well as there is nothing missing. Pure perfection!
Three-Tier Blue And Purple Cake Design
Source: gabyscakes via Instagram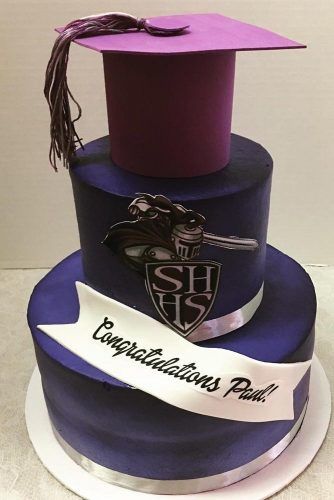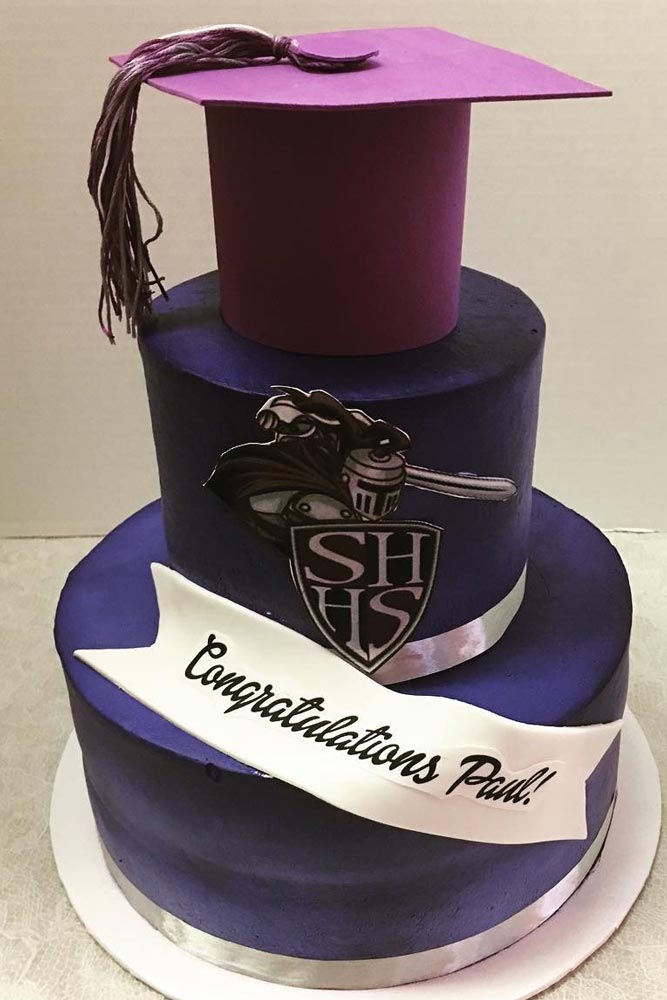 When one tier is not enough people opt for two-tier cakes, but what if we tell you that two tiers are not the limit? You can easily order a three-tier cake for graduation and set your creativity free. You can not only match elements and notes but colors as well. Isn't it fancy?
Personalized Cake And Cupcakes With Photo
Source: platinumhouseofsweets2012 via Instagram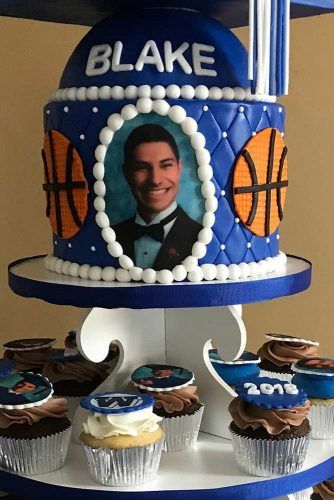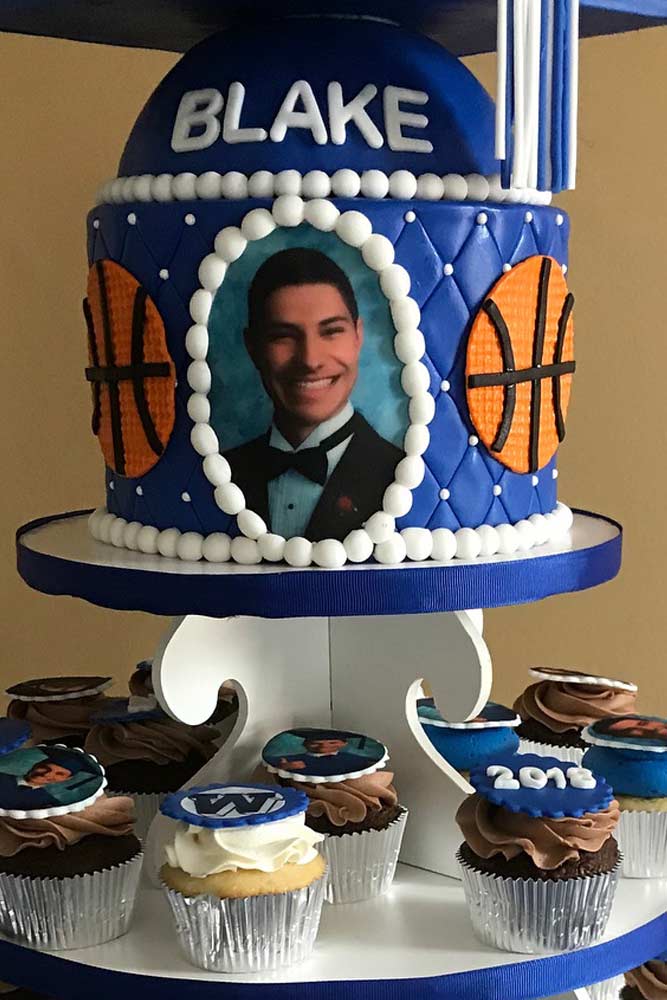 Those of you who are looking for over the edge personal cake – we have something in store for you too. The fact is that there can't be anything more personal than a cake with your photo on it. What is more, you can order even similar cupcakes to complete the sweet party. We are sure no one will ever forget a cake like that!