Glitter Christmas Makeup Trends On Pinterest
Christmas makeup is always sparkly and mesmerizing, and you can opt for a look that is either delightfully dramatic or slightly understated. Both are fabulous. Just make sure that your makeup fits the party theme.
Glam Smokey Makeup Looks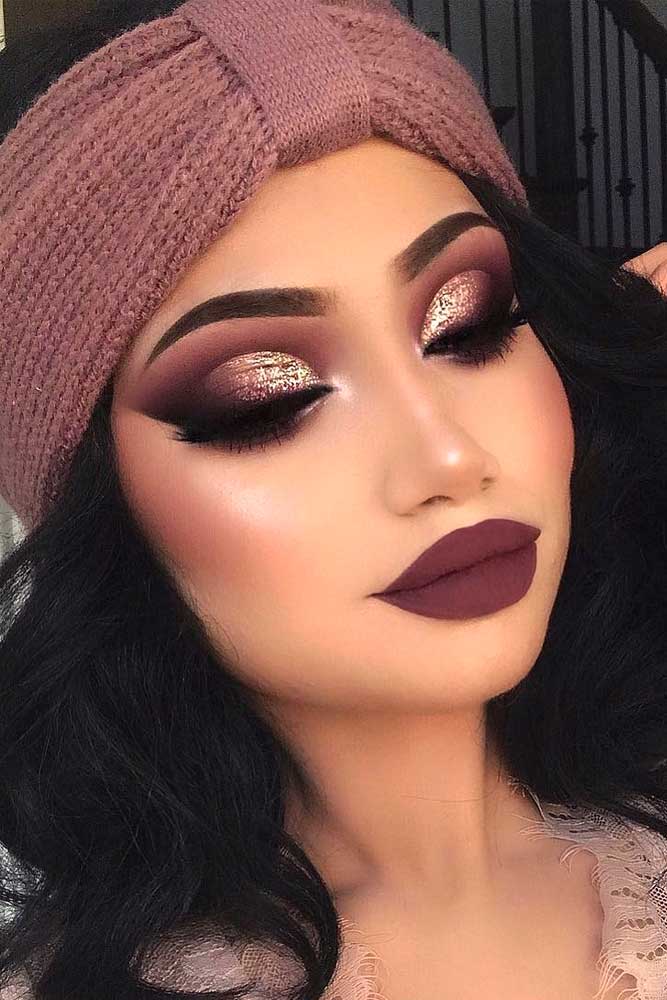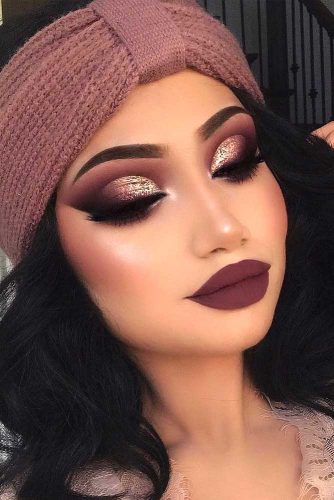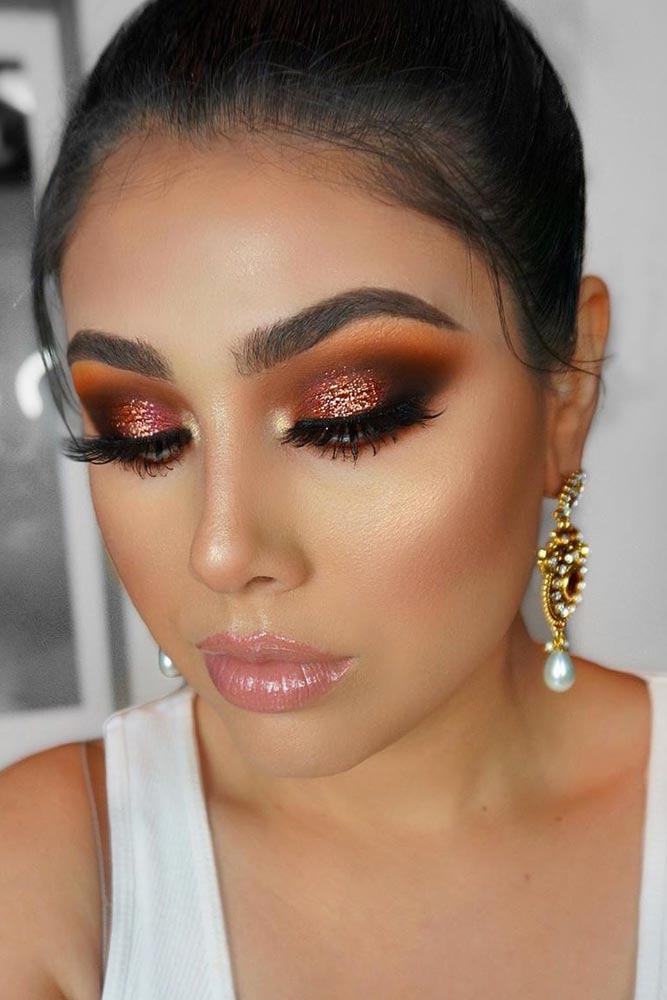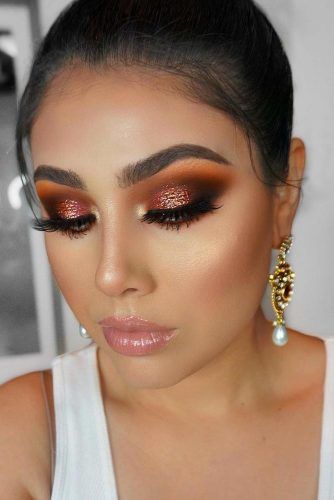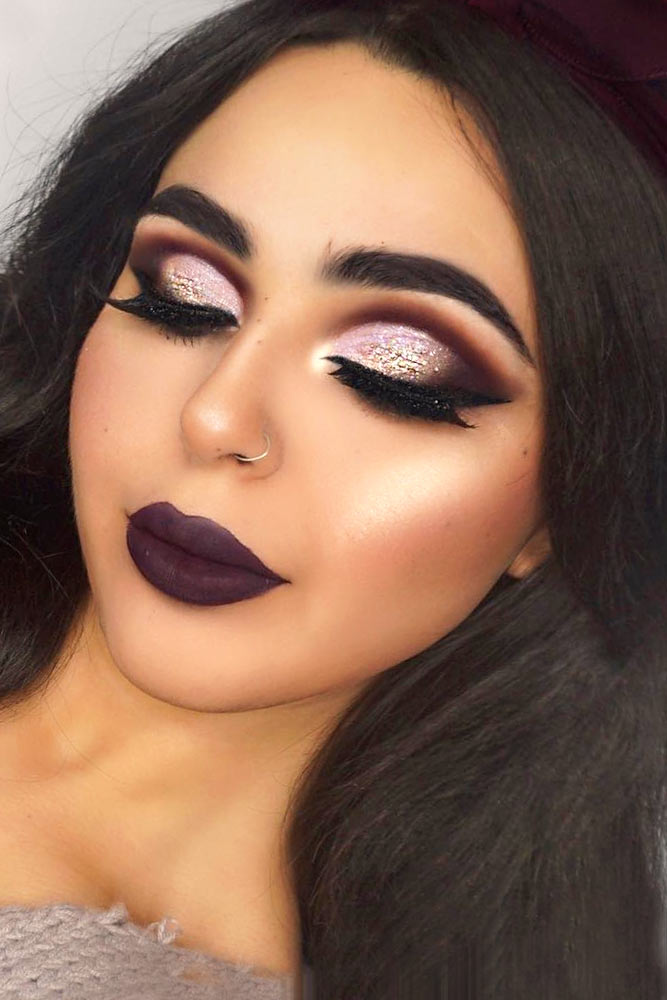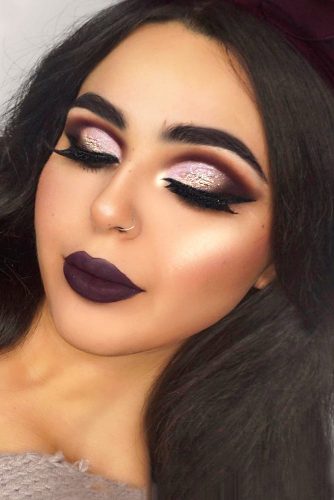 Source: @makeupbyalinna, @adilamakeup, @zobeautyy
Bold Glitter Eyes With Natural Lips Looks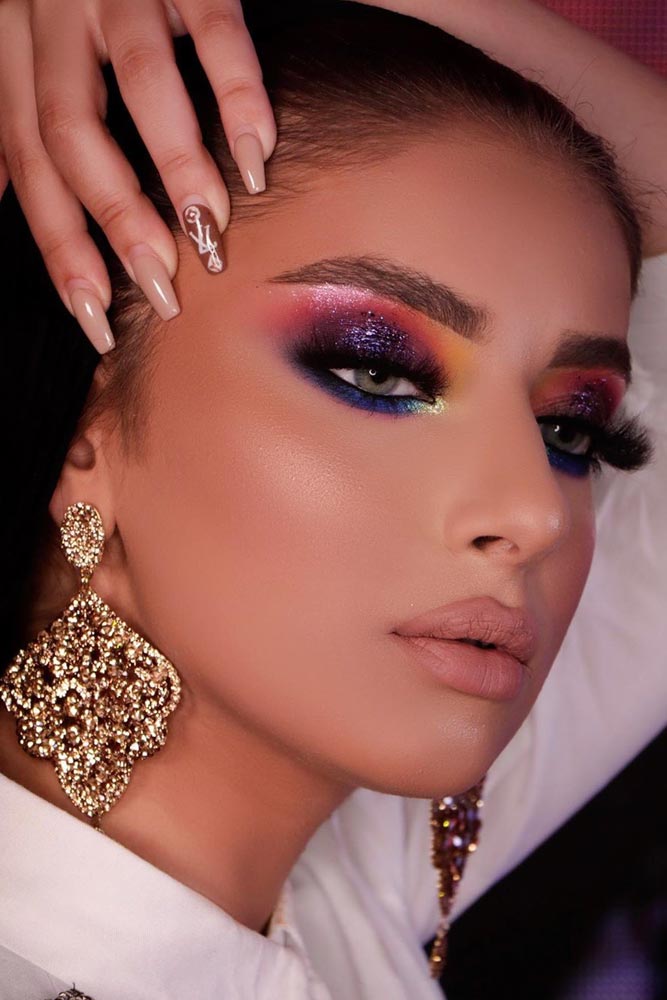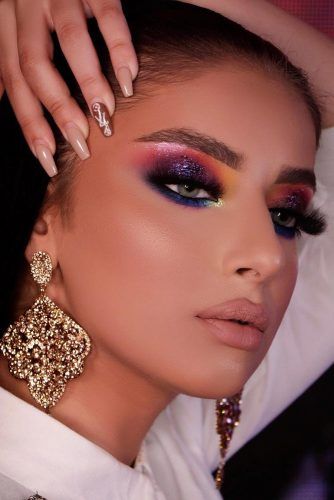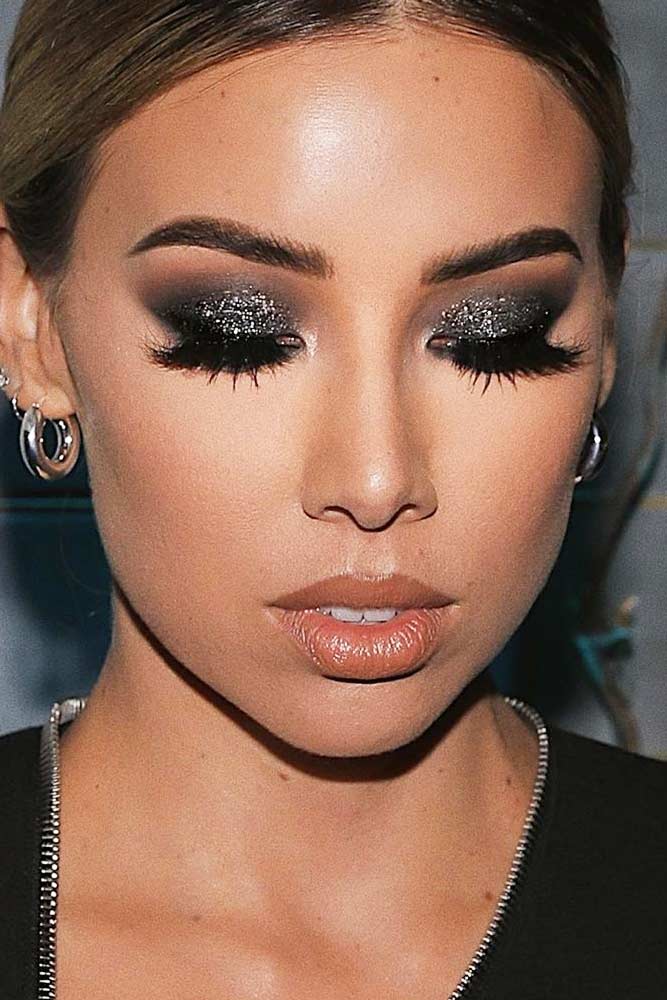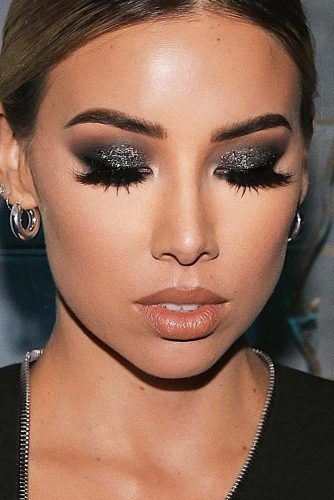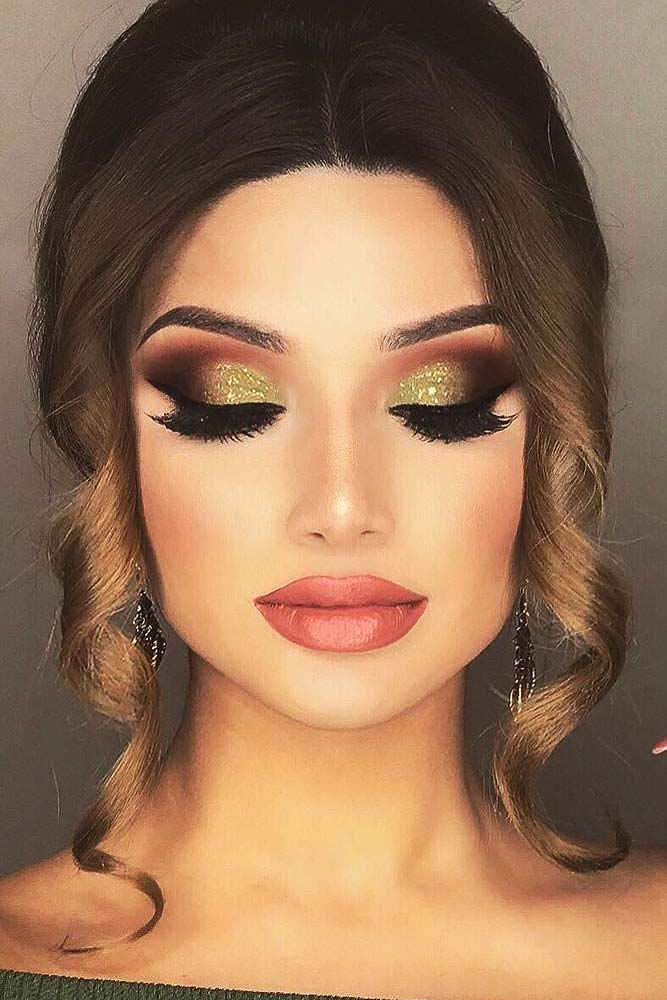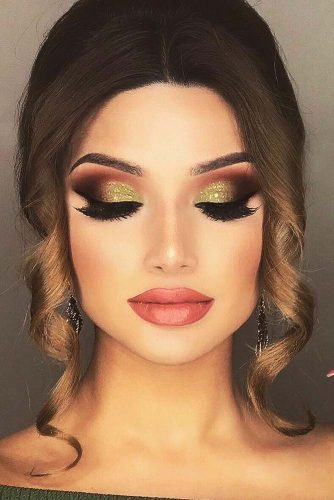 Source: @gleycisassi, @katy, @cakeyconfessions
Learn how to lighten skin for your holiday makeup to look fresh and even shinier. When applying makeup, it is essential that your skin is healthy. And in case it is not, your look might be exhausted, which is inappropriate for holiday makeup. So, consider making your skin healthier.
Popular Glitter Makeup Ideas To Rock The Party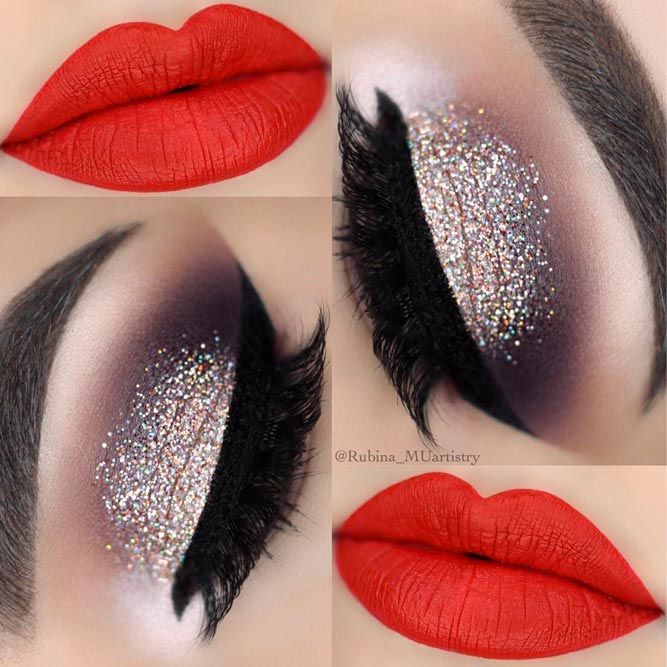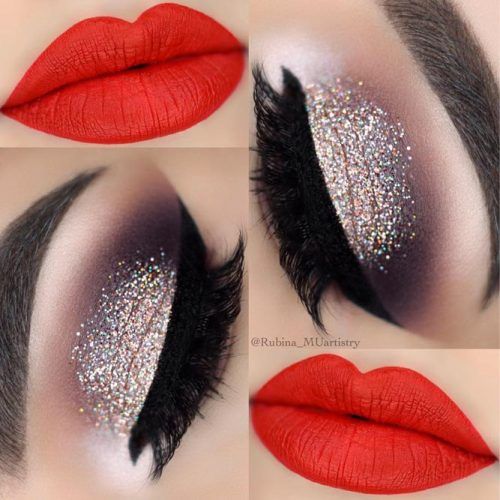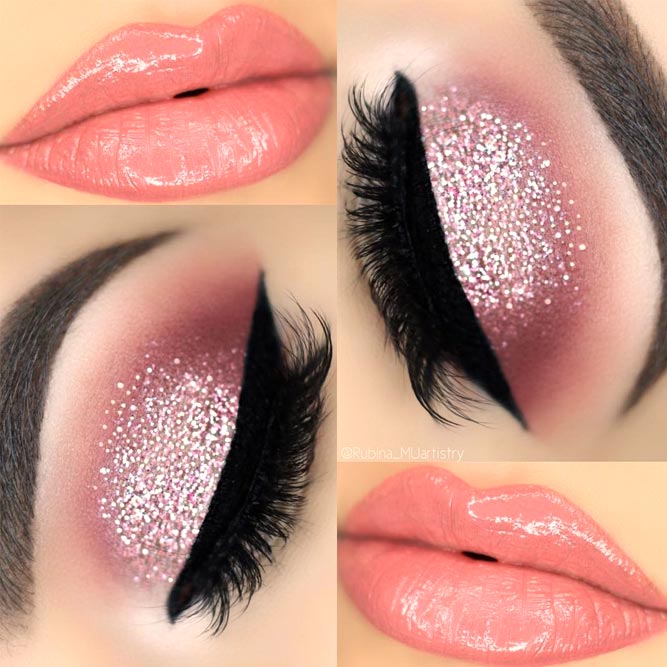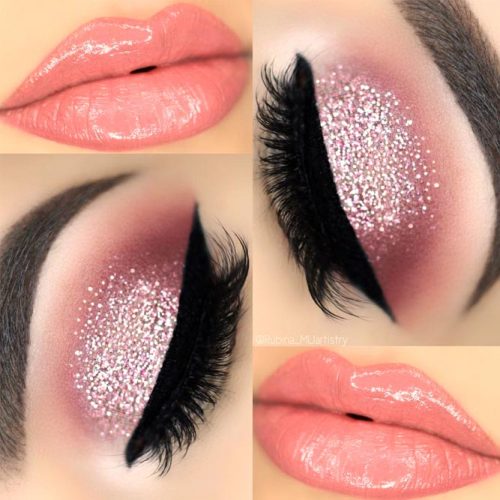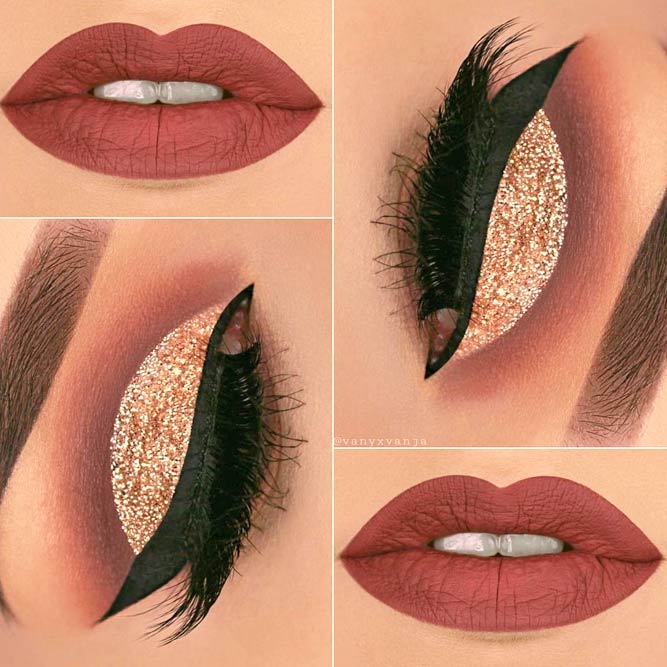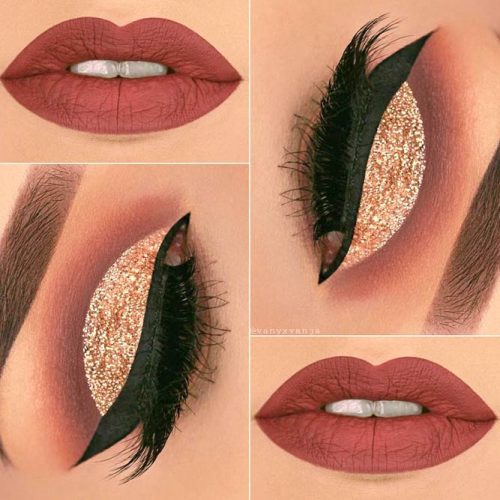 Source: @rubina_muartistry, @rubina_muartistry, @vanyxvanja
Dark Shades For Christmas Makeup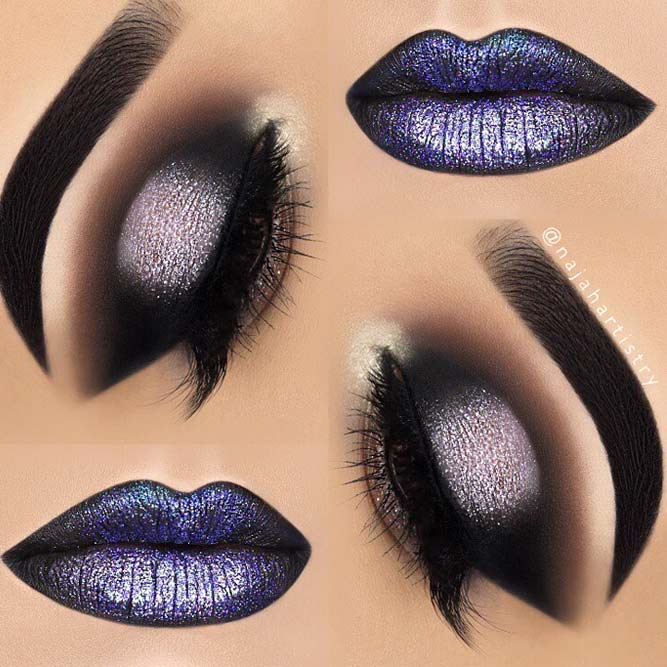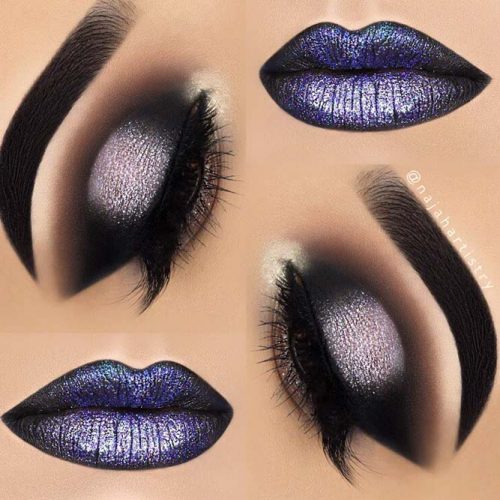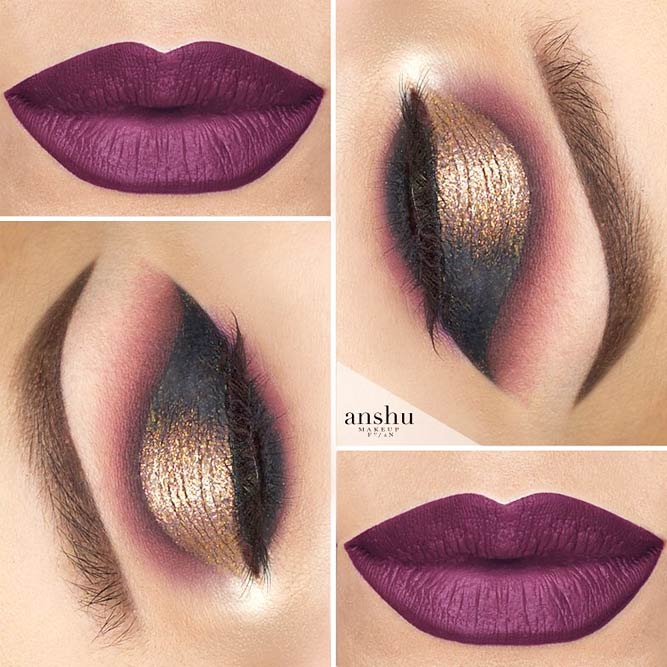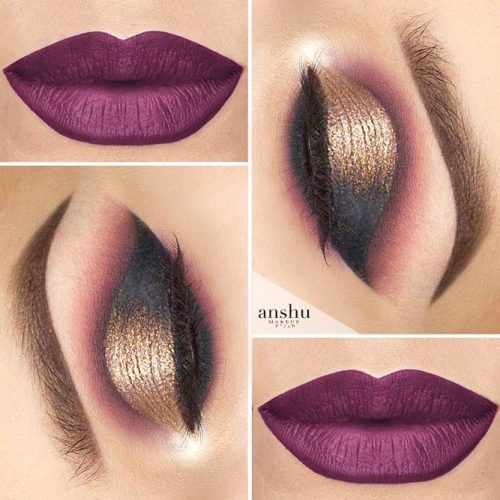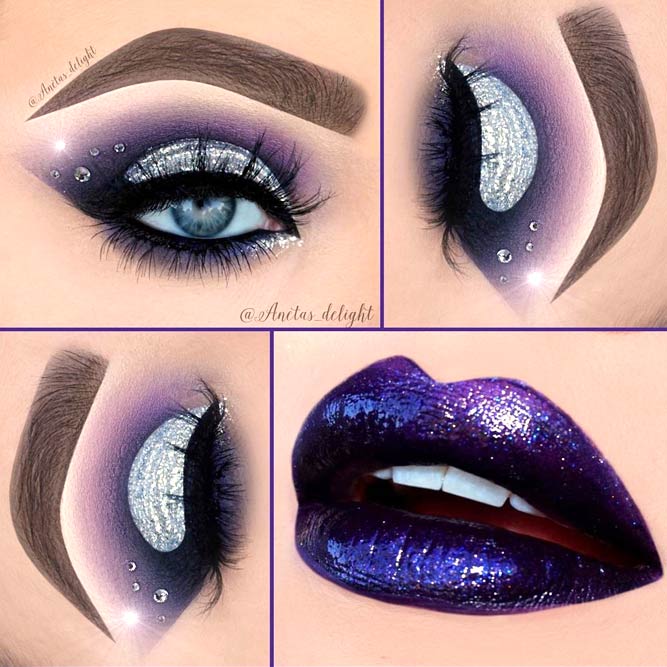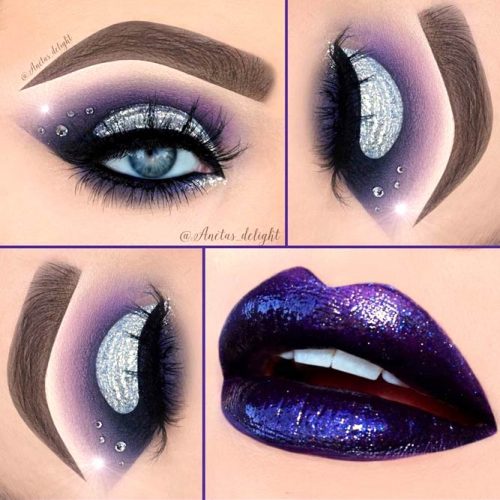 Source: @najahartistry, @anshu_makeup, @anetas_delight
Apply the best homemade face mask to make your skin healthier and your Christmas look will be perfect. Homemade face masks are neither difficult nor expensive to make, and your skin will be very grateful if you treat it with a mask. Have fun!
Matte Lipstick With Glitter Eyes Makeup Ideas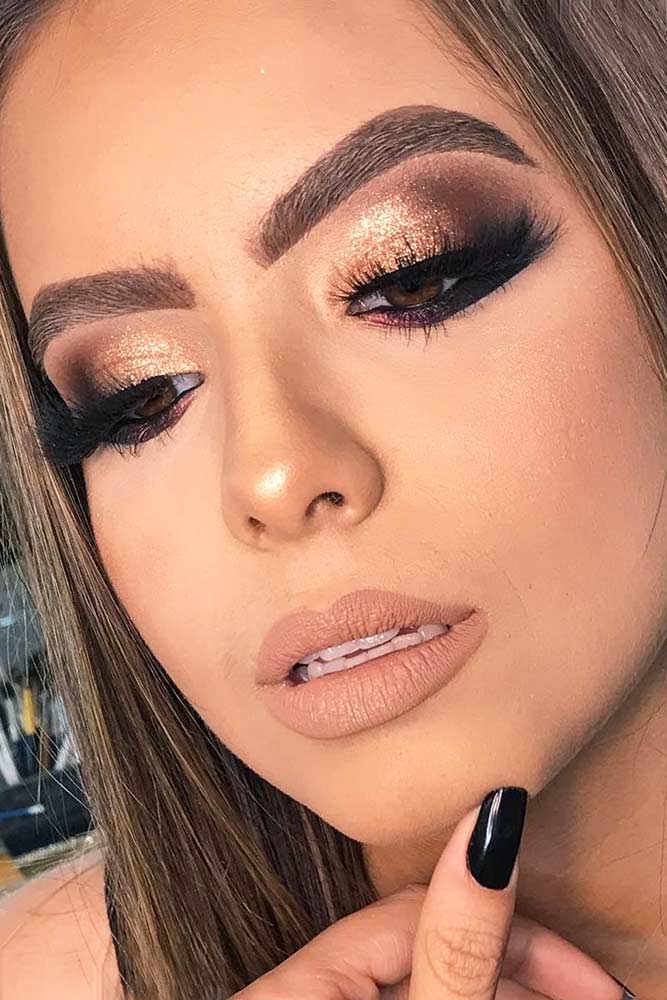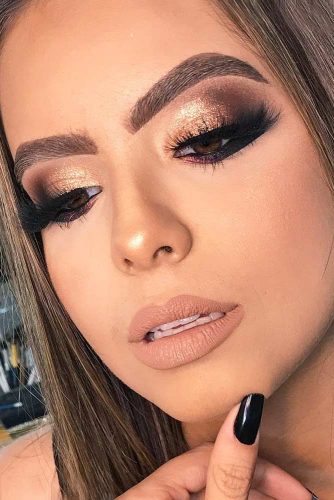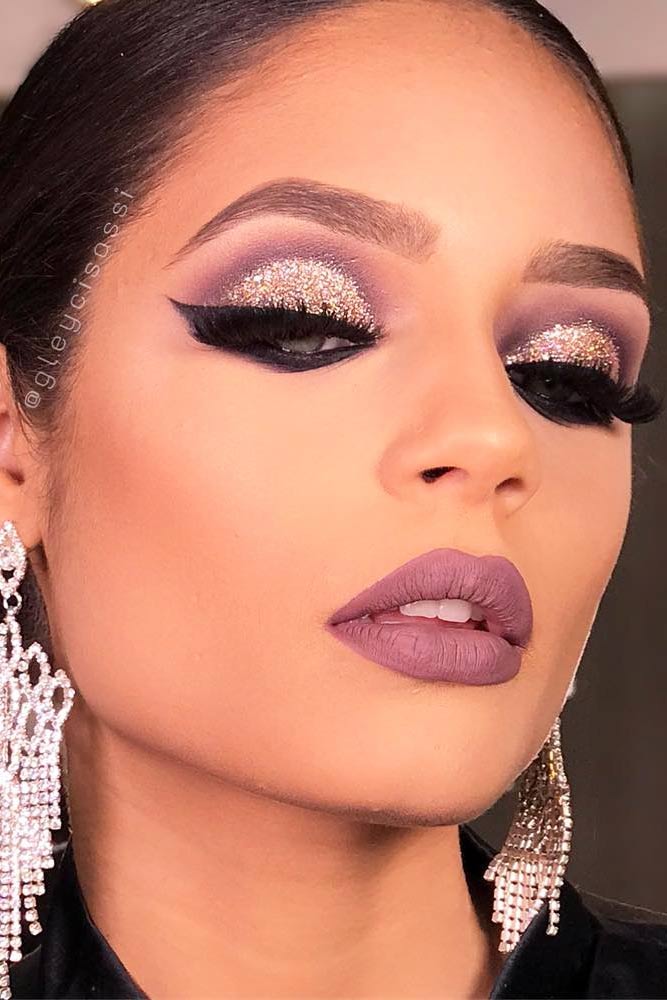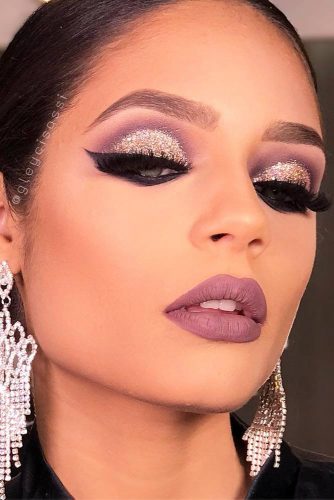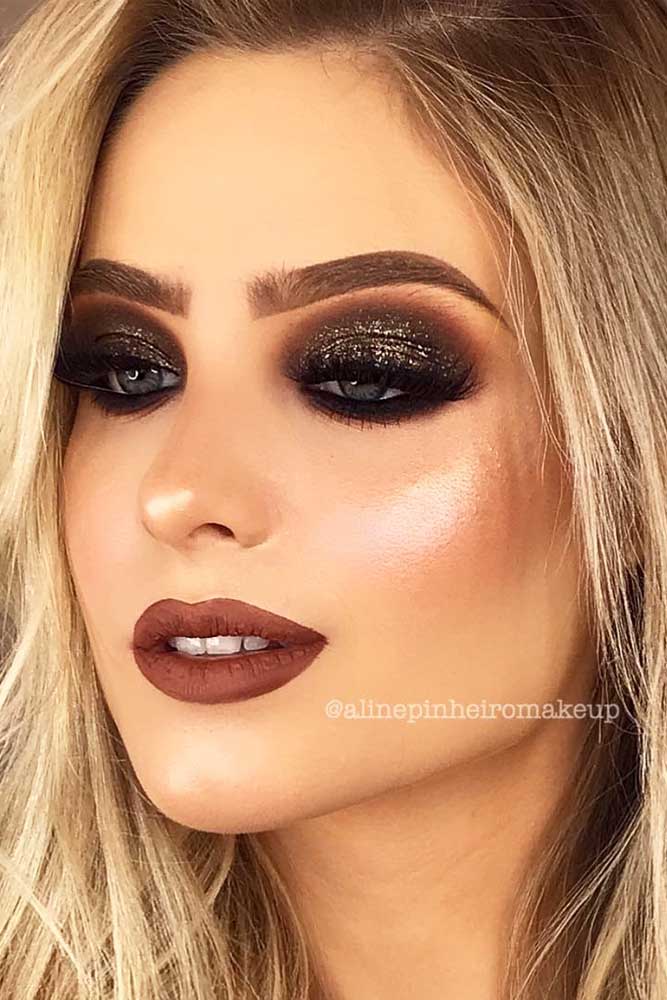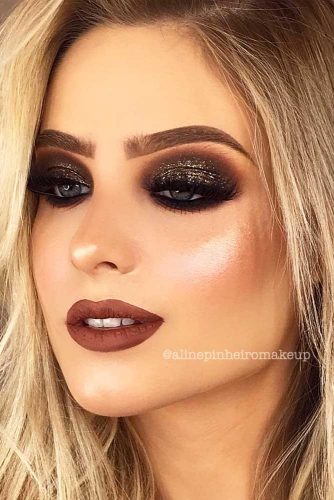 Source: @angexla, @gleycisassi, @alinepinheiromakeup
Glitter Smokey With Nude Lips Christmas Makeup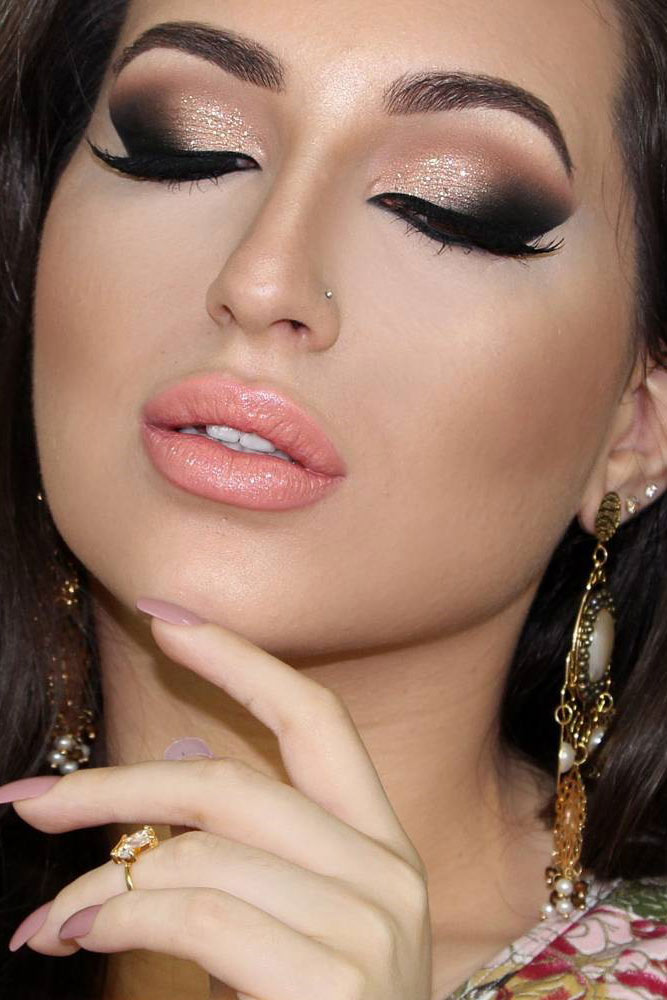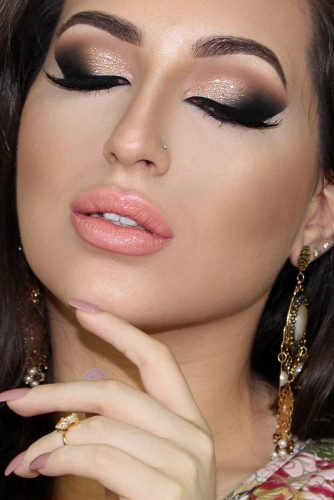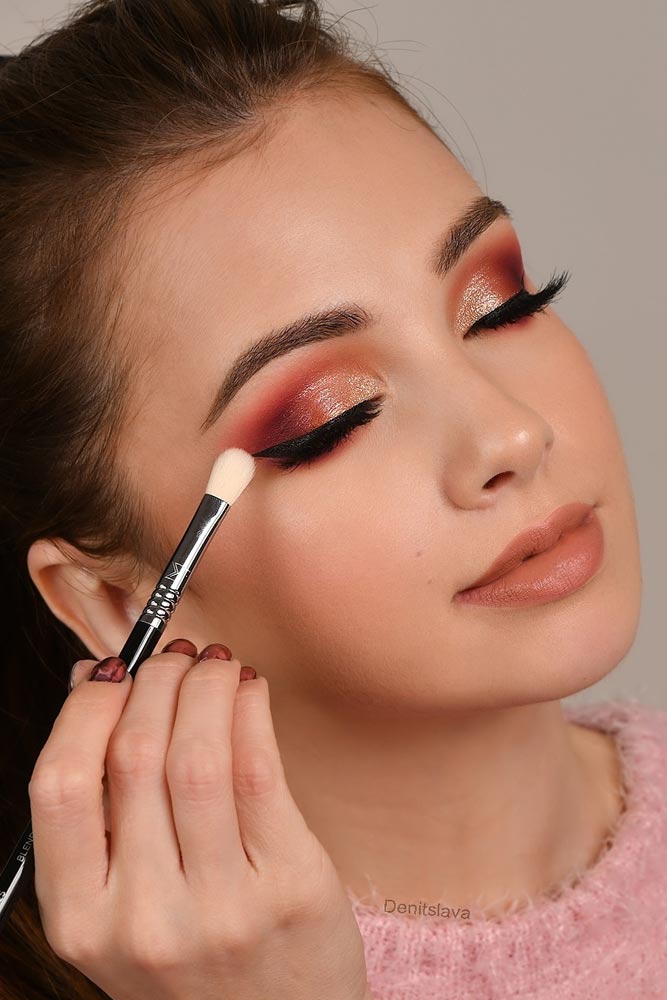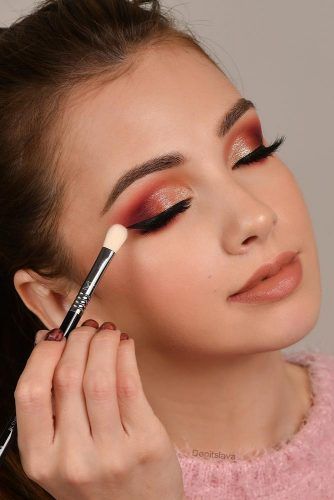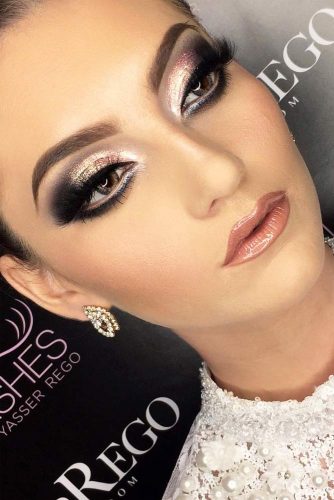 Source: @melissasamways, @denitslava, @yasserrego
Unlike everyday life, Christmas allows you to apply any lipstick you like, disregarding its extent of brightness and matching your skin tone. Normally you would not apply violet or green lipstick, but you can do it to attend a holiday party.
Gold Glitter Christmas Eyes Makeup Ideas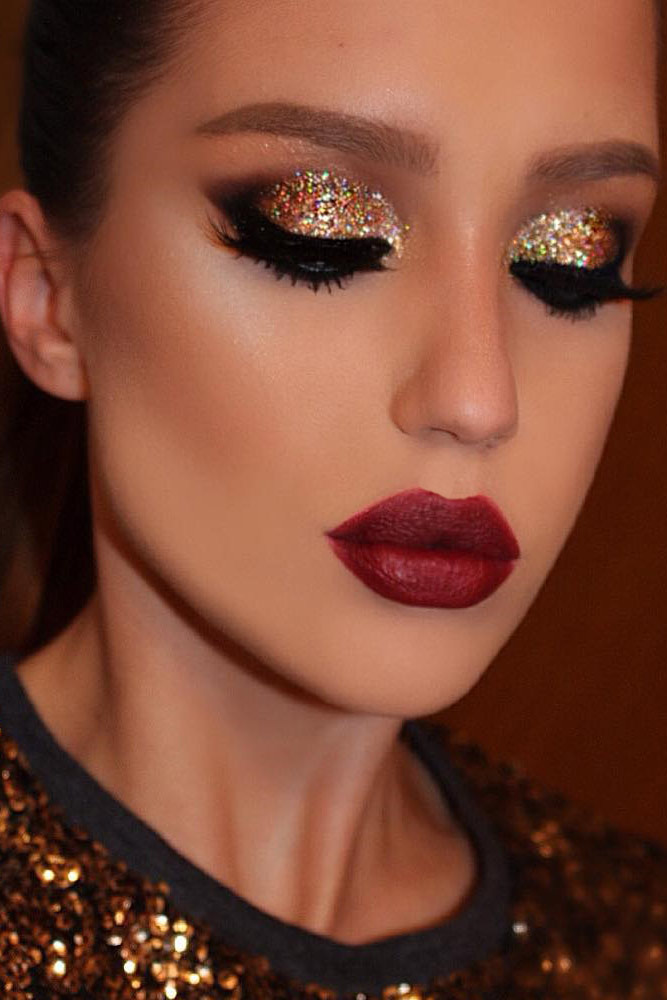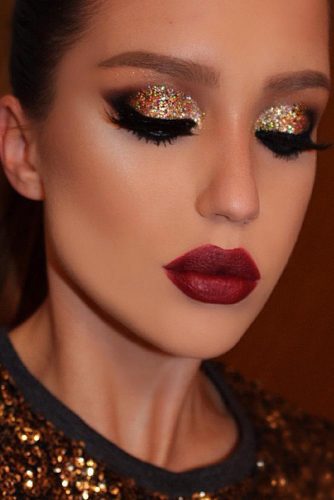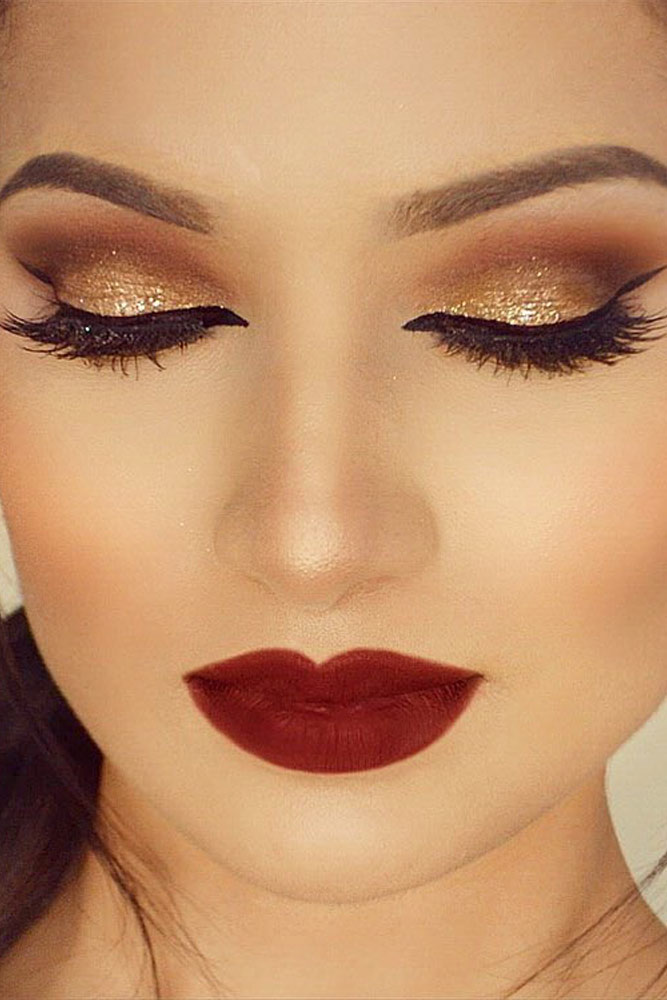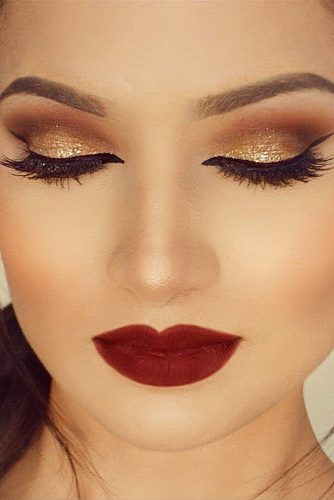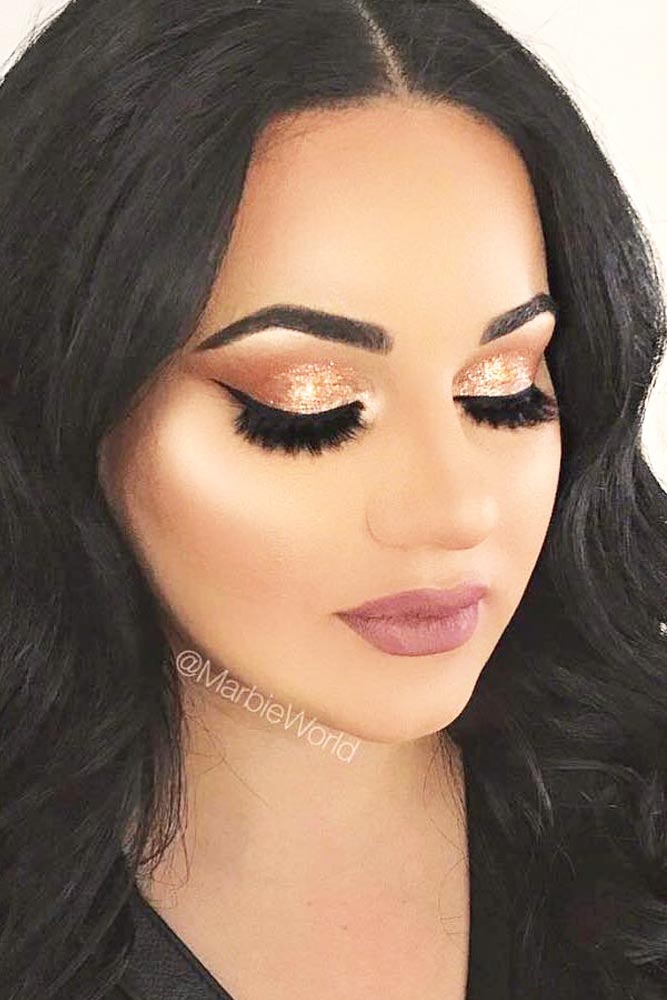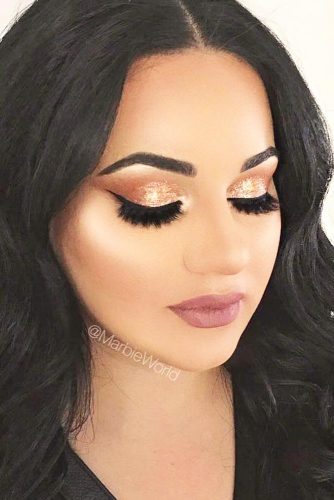 Source: @amadea_dashurie, @cakeyconfessions, @marbieworld
Pink Shades For Christmas Eyes Makeup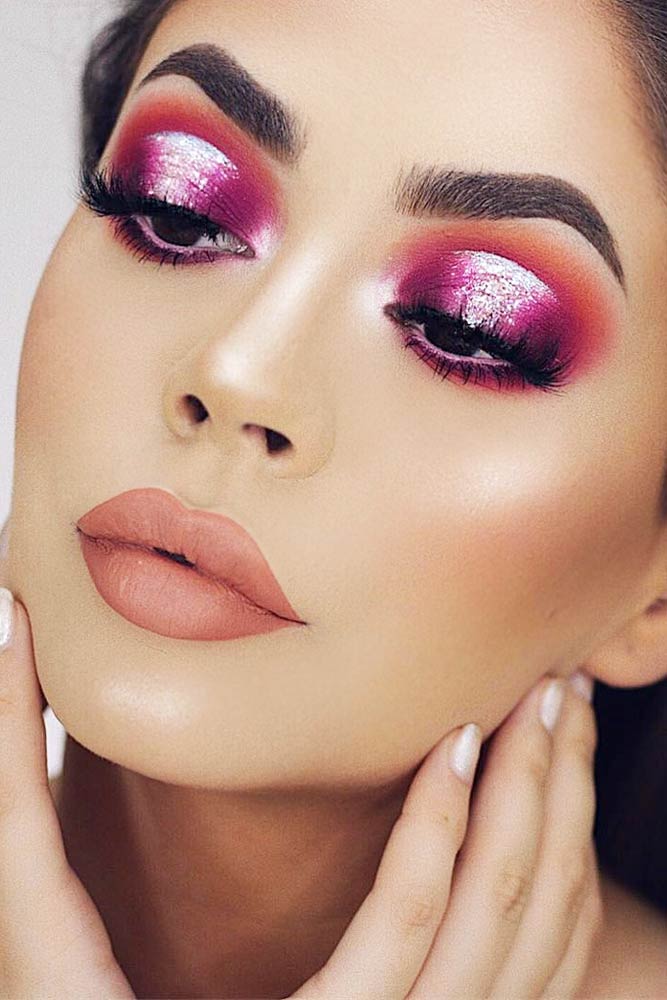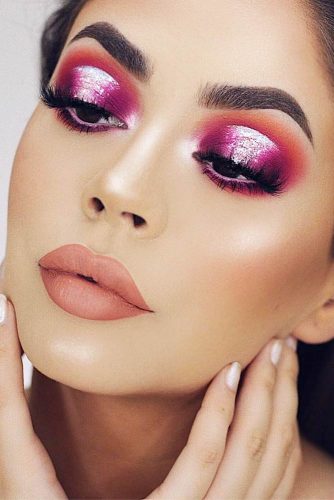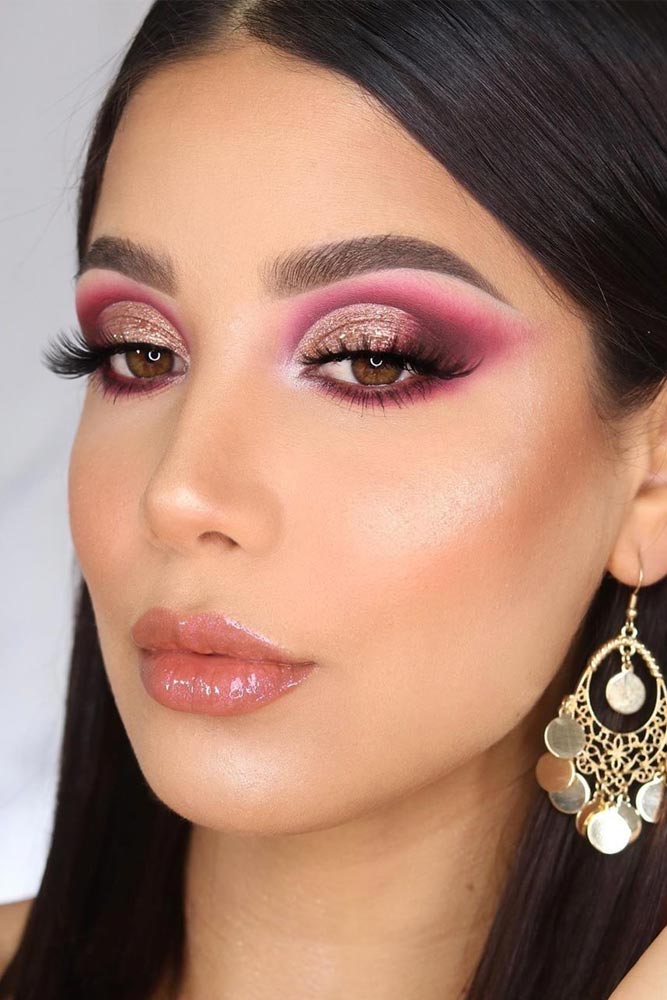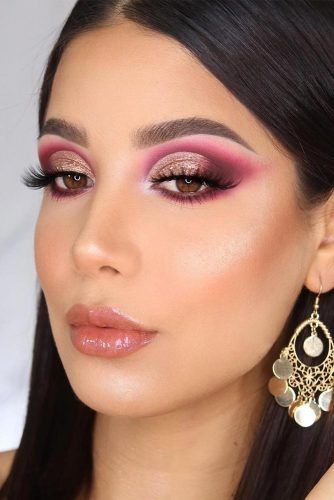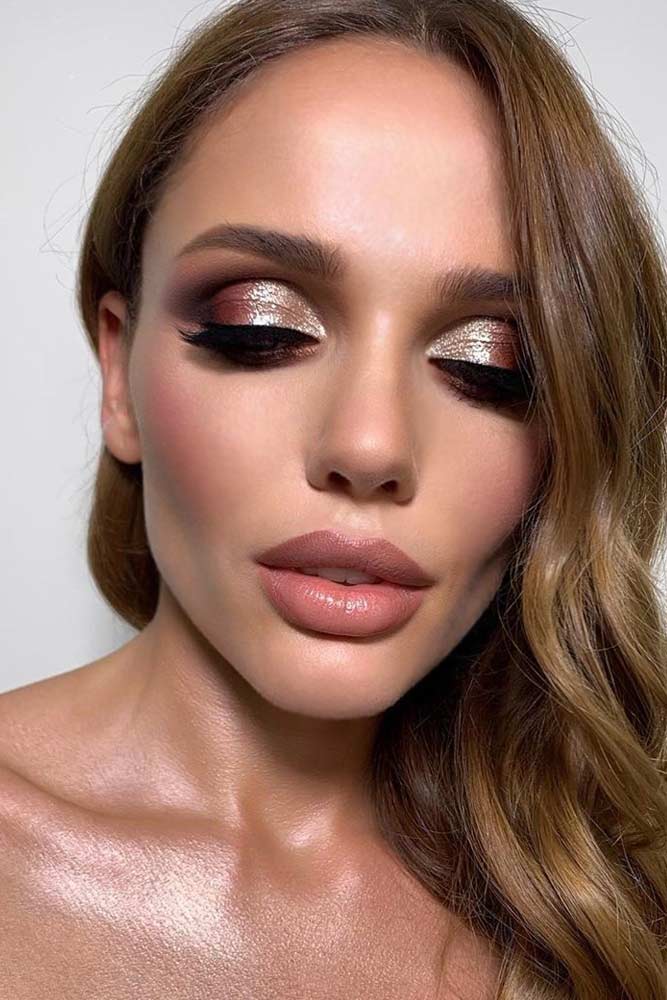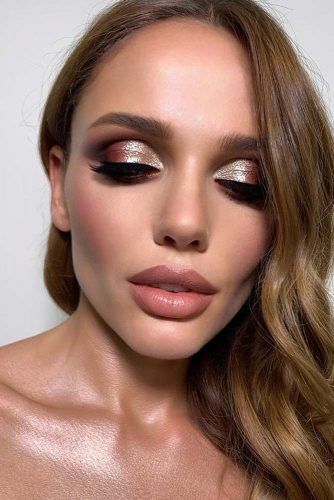 Source: @dianamaria_mua, @glambygerys, @elena_sanko_make_up
We can't think of Christmas without glitter. That is why opting for glittery makeup when the day comes is a must. Pair gold smokey with matte wine red lips for a better effect.
Festive Blue And Green Glitter Eyeshadow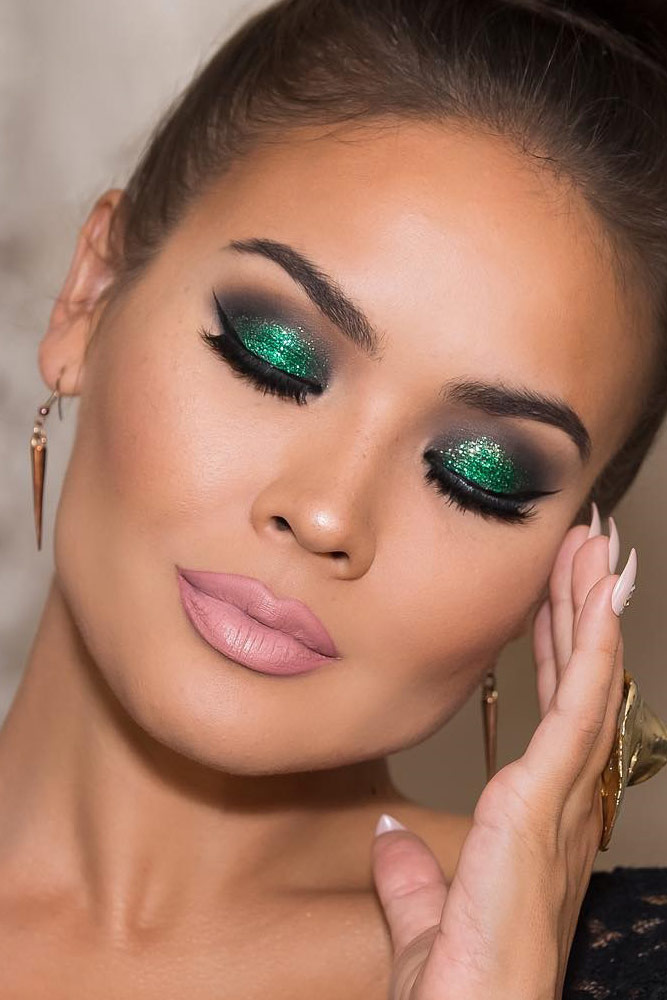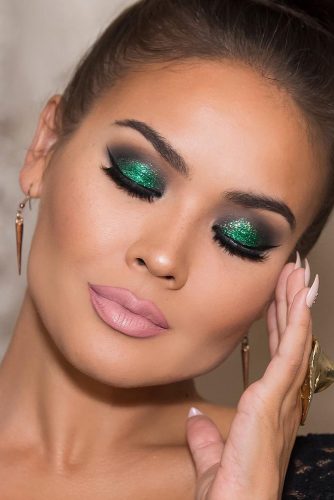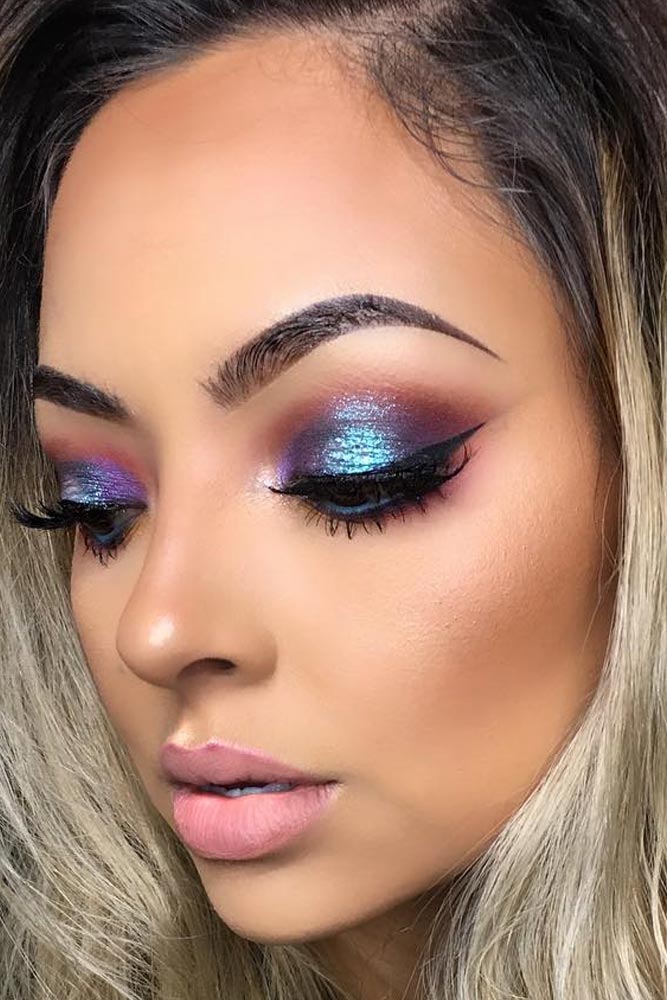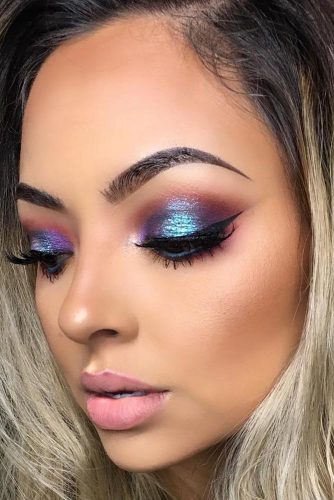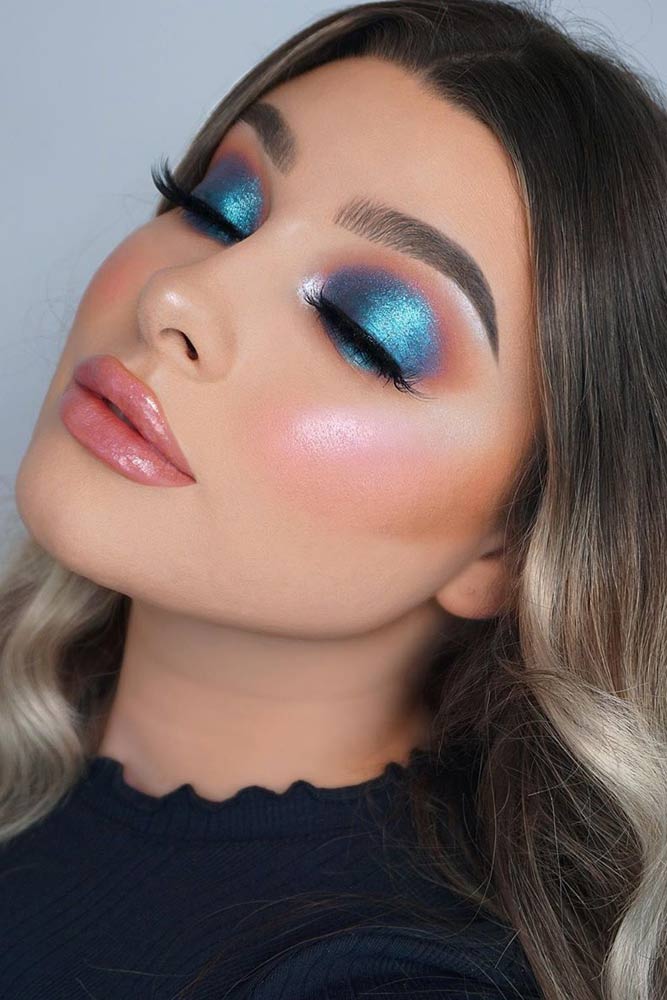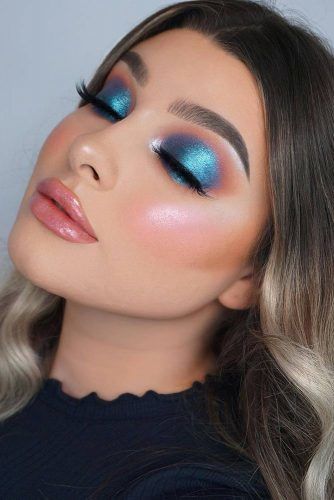 Source: @maryamnyc, @rockdoll, @jessicarose_makeup
Glitter Cut Crease Christmas Makeup Ideas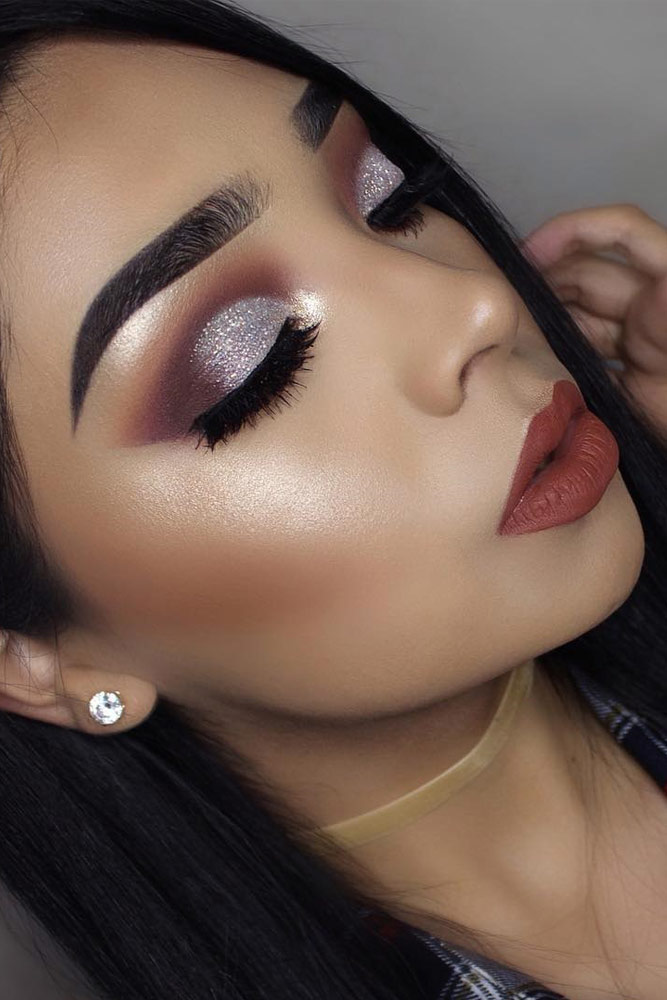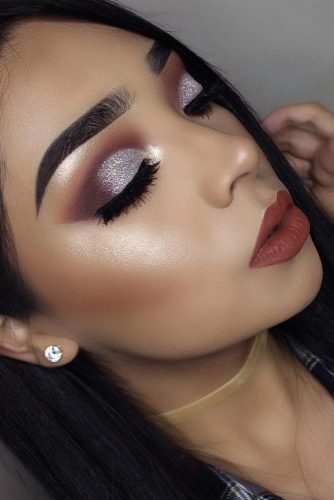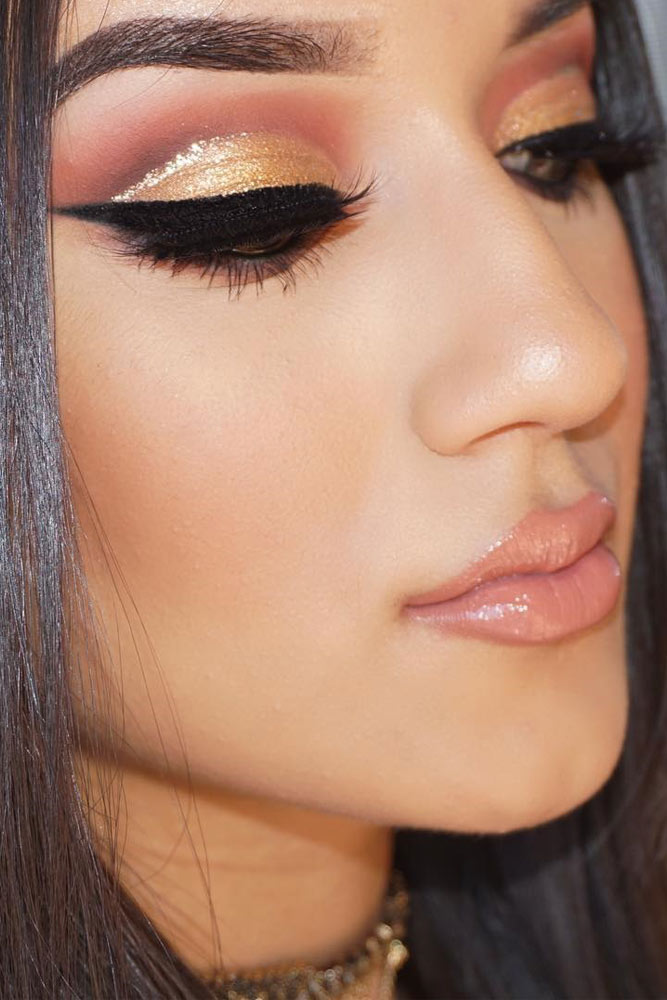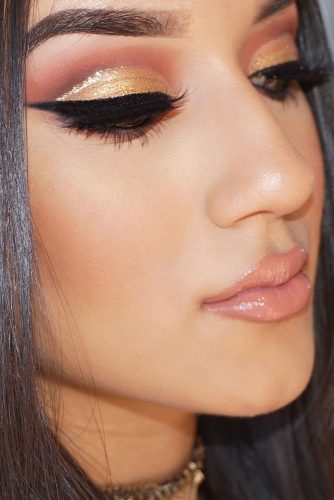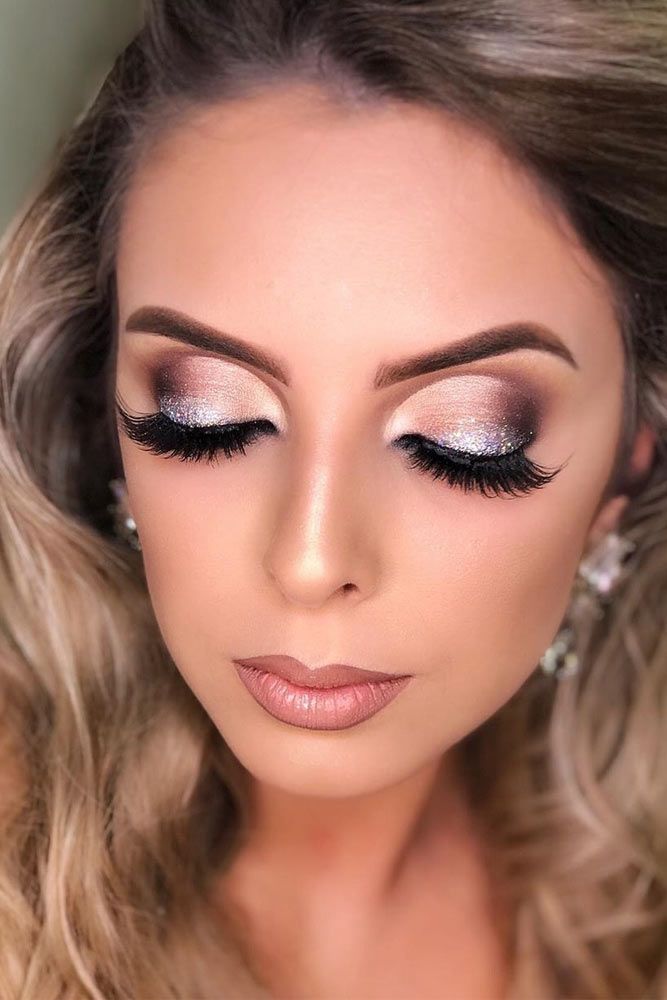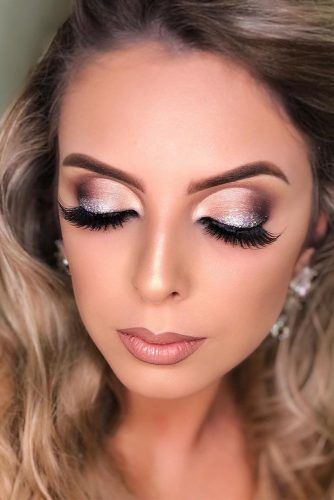 Source: @vemakeup713, @manumakeupstudio, @makeupbyalinna
Green glitter eyeshadow is the best shade to opt for when holidays come. Just do not go over the edge with your lips color! Nude is enough!
Glitter Eyes Makeup With Red Shades Lipstick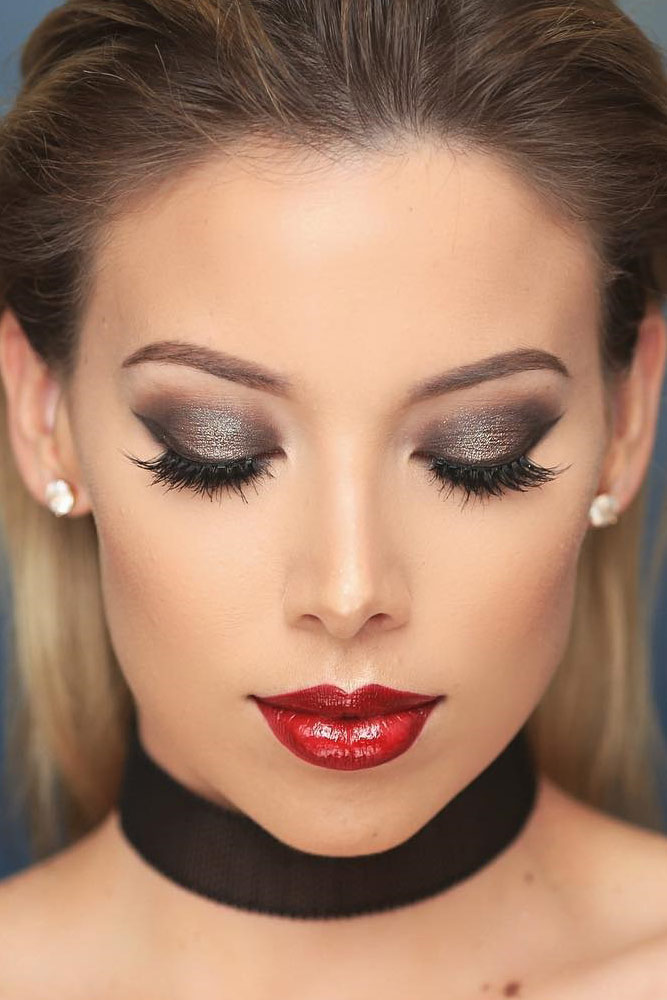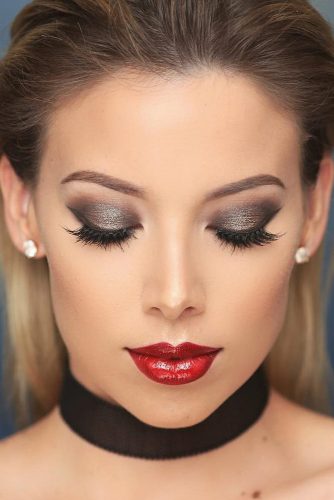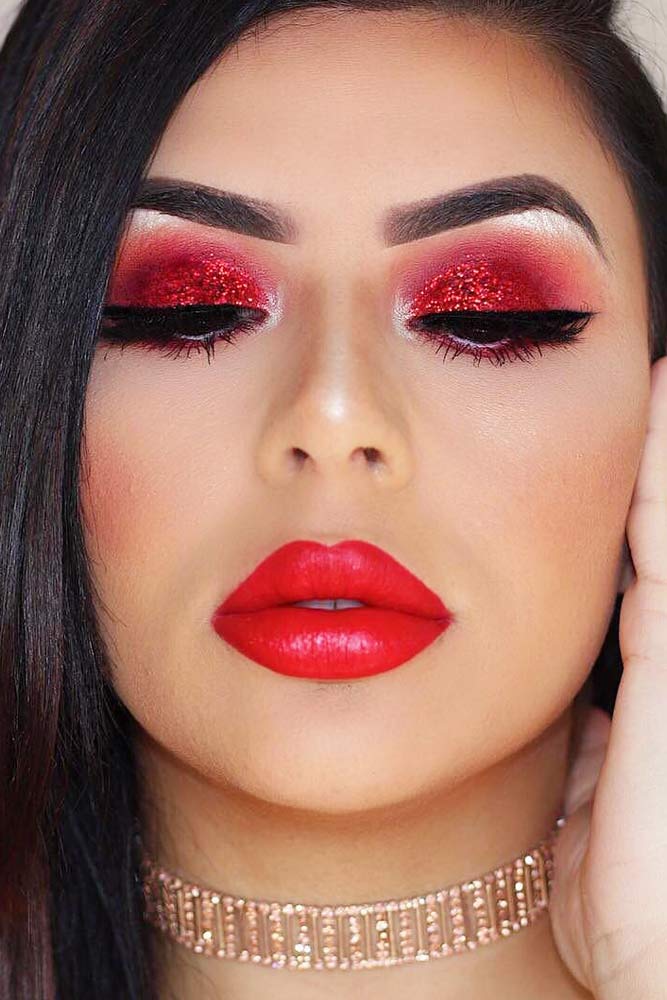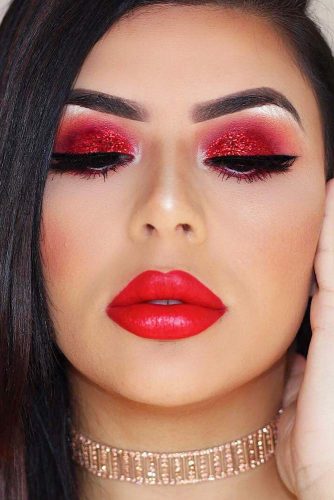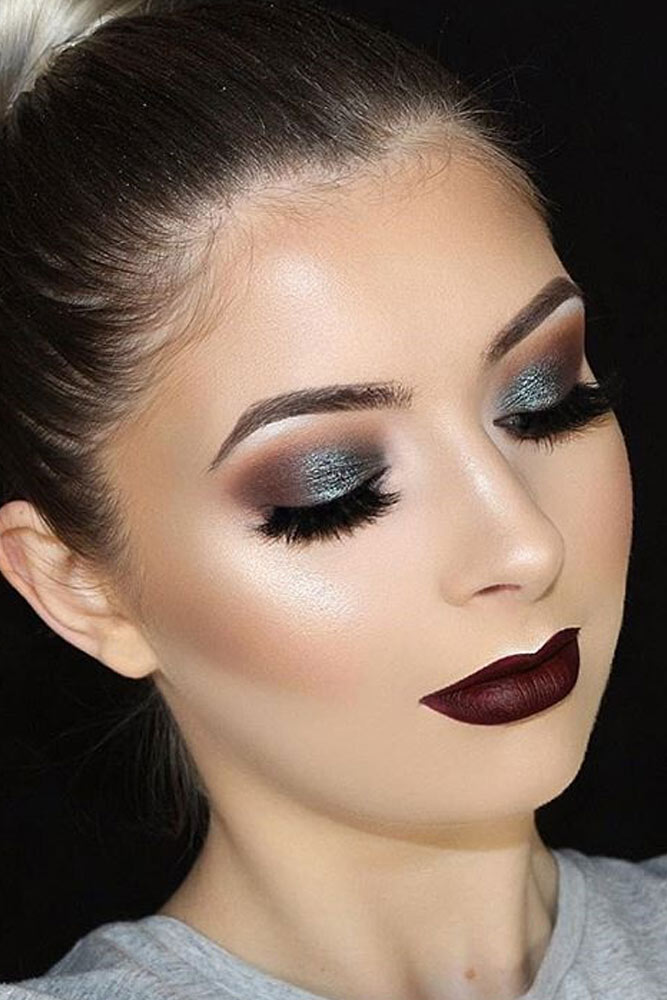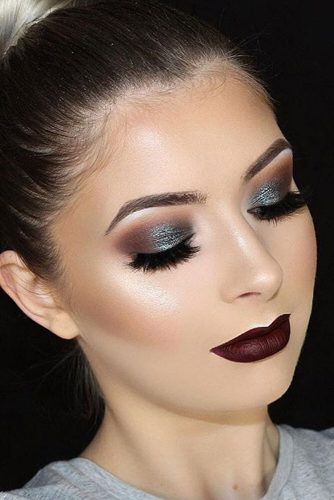 Source: @lustrelux, @belindamasri, @jesshelfrich
Christmas Makeup Looks With Eyeliner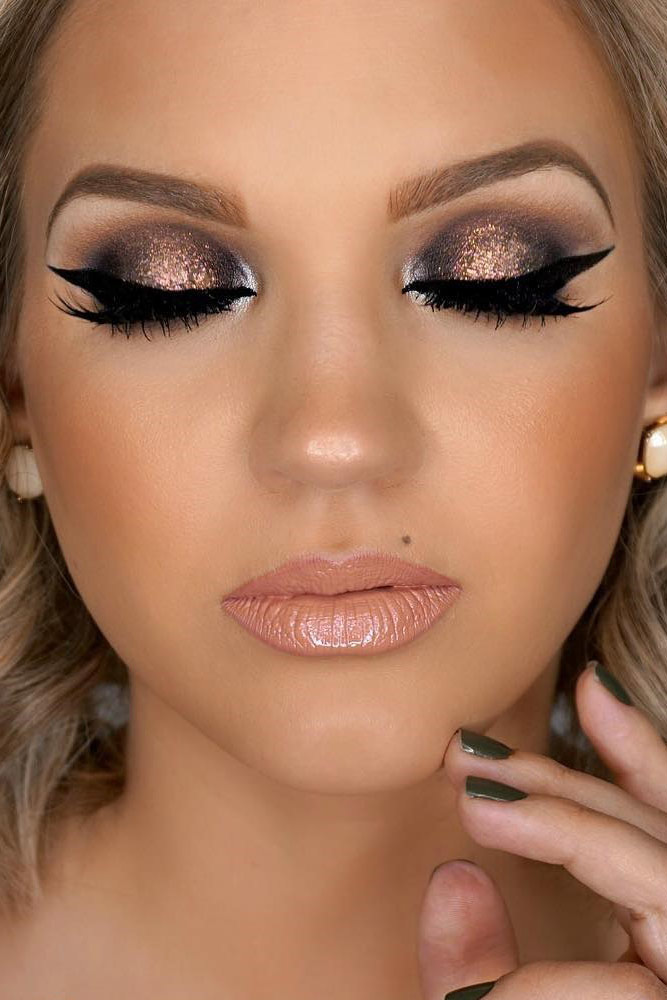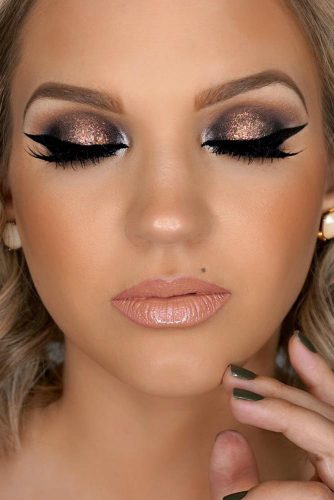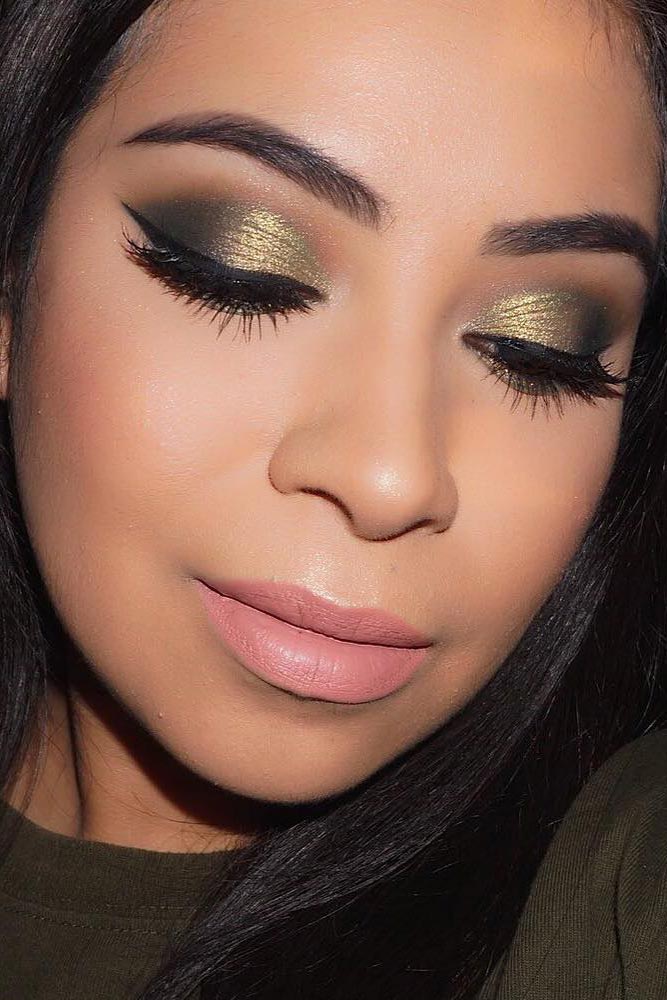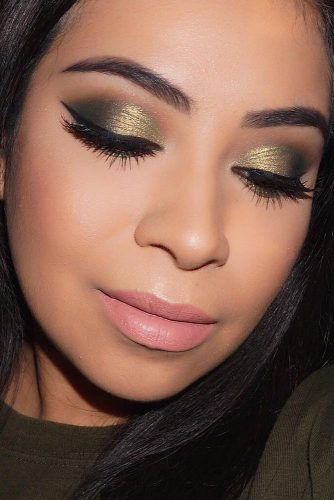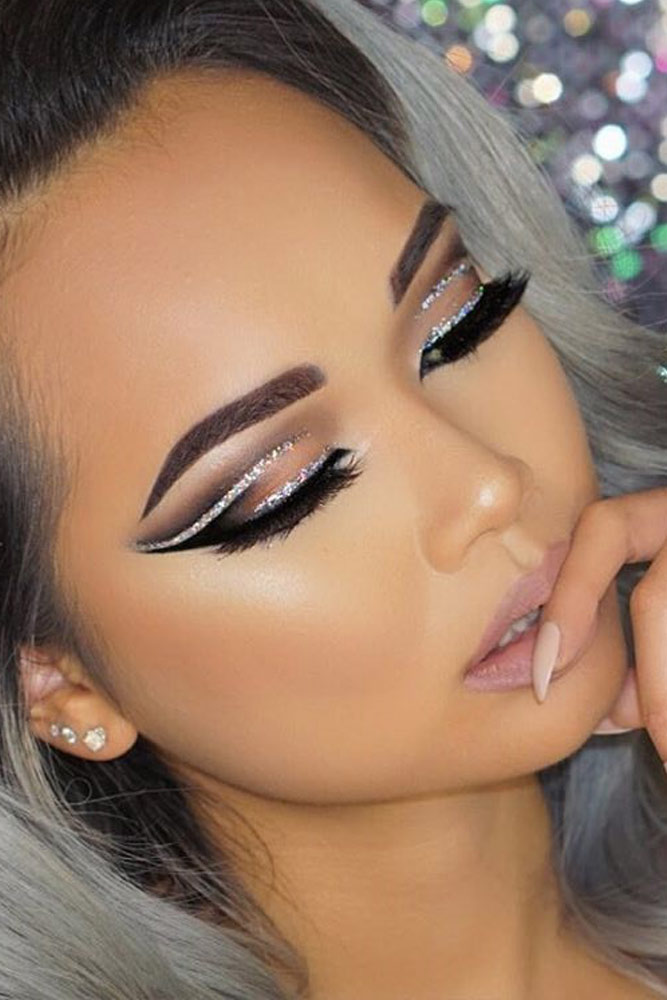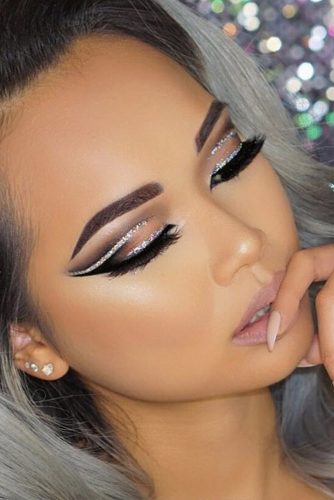 Source: @krystalerlandson, @alyssa___camille
Those of you who are fond of unusual makeup shades should opt for lilac hues. Matching your eye makeup with lipstick in a related shade is a win!
Burgundy And Purple Lipstick With Glitter Eyeshadow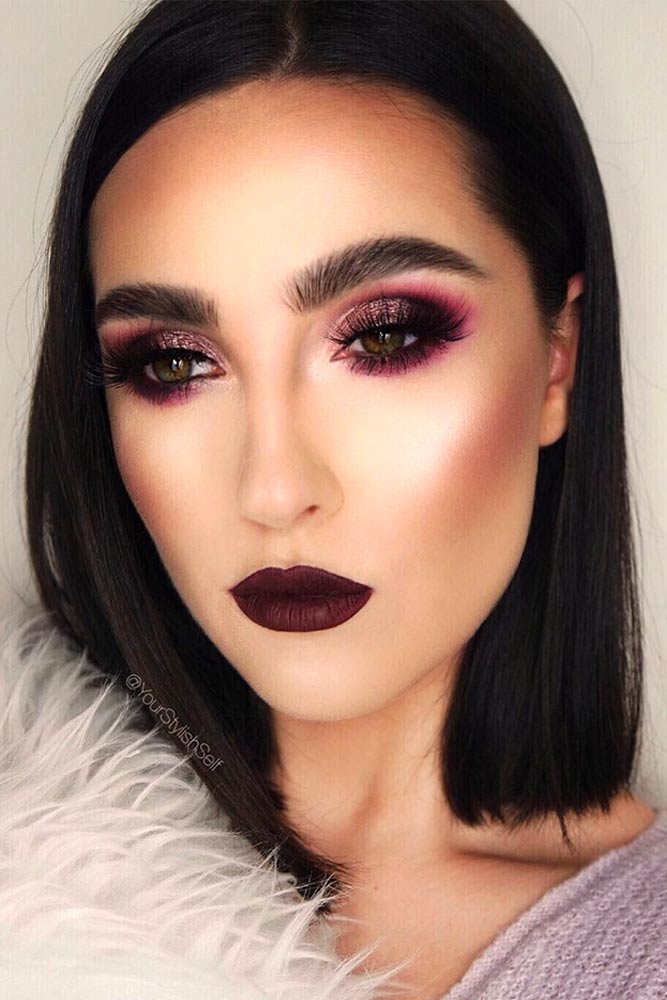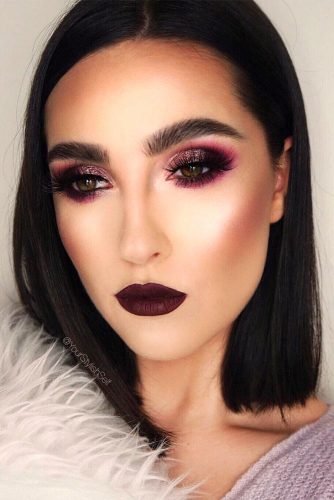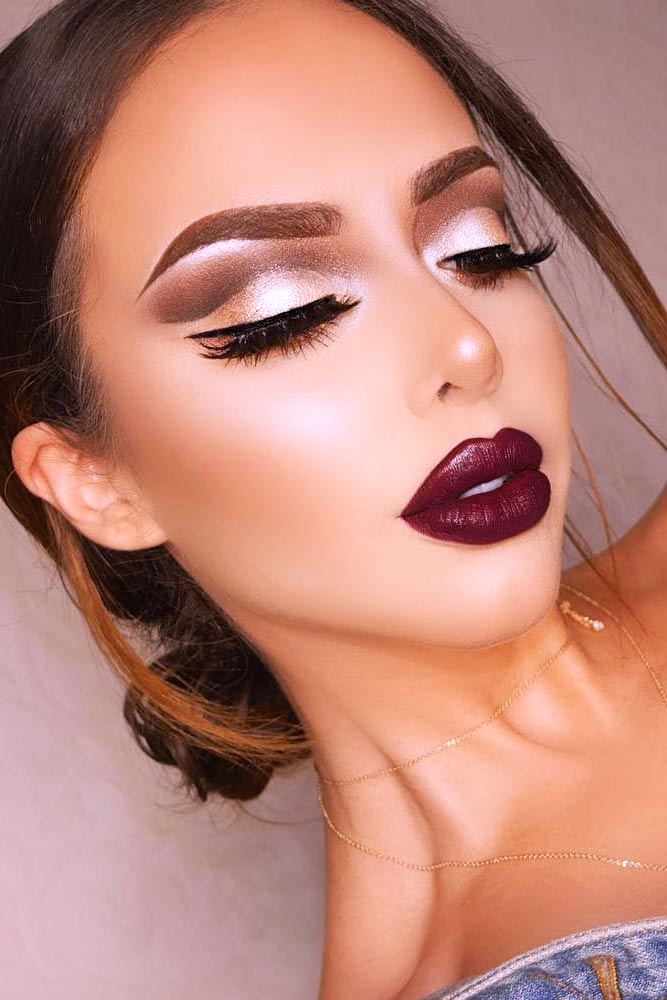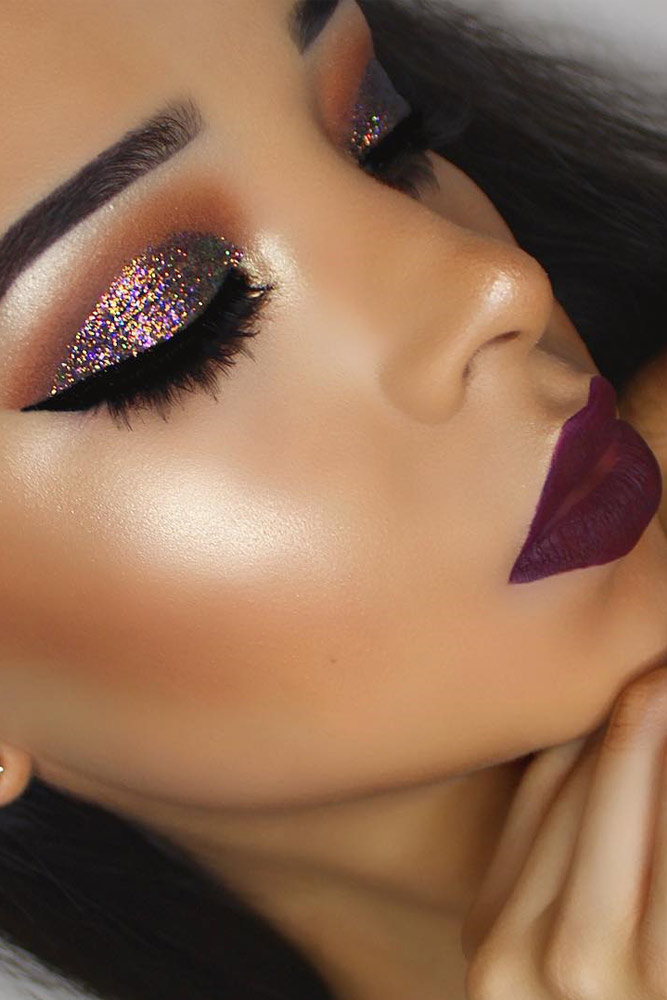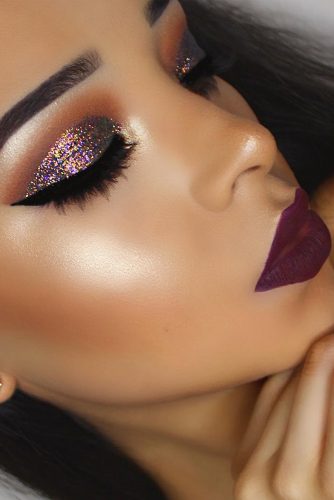 Source: @yourstylishself, @yourstylishself, @vemakeup713
Glam Eyes Makeup With Soft Lipstick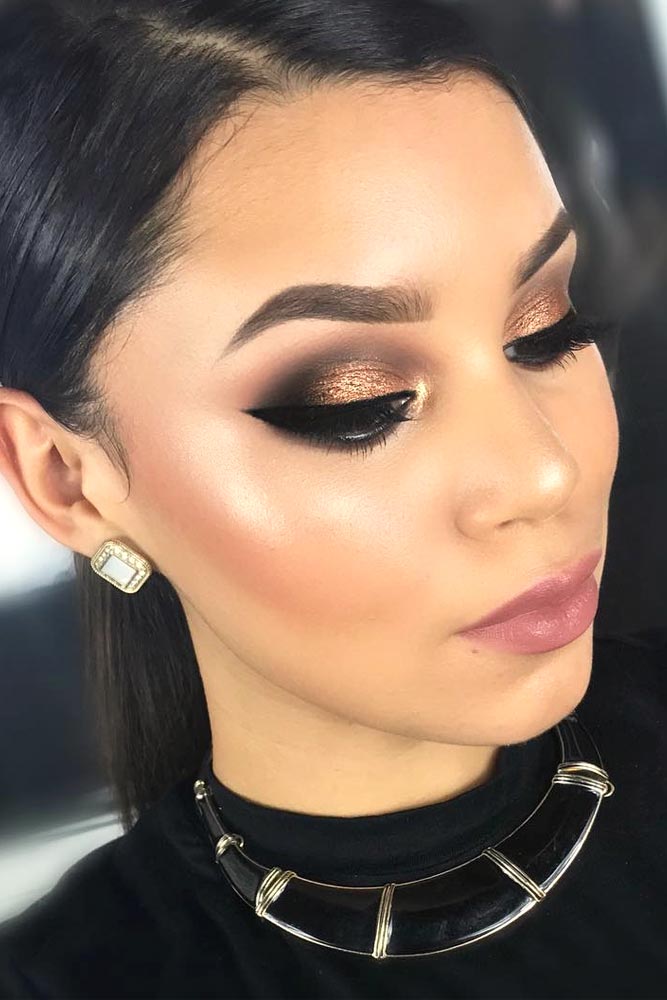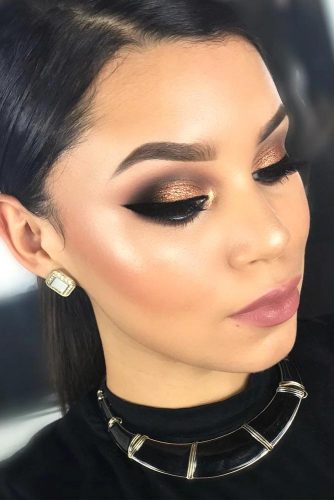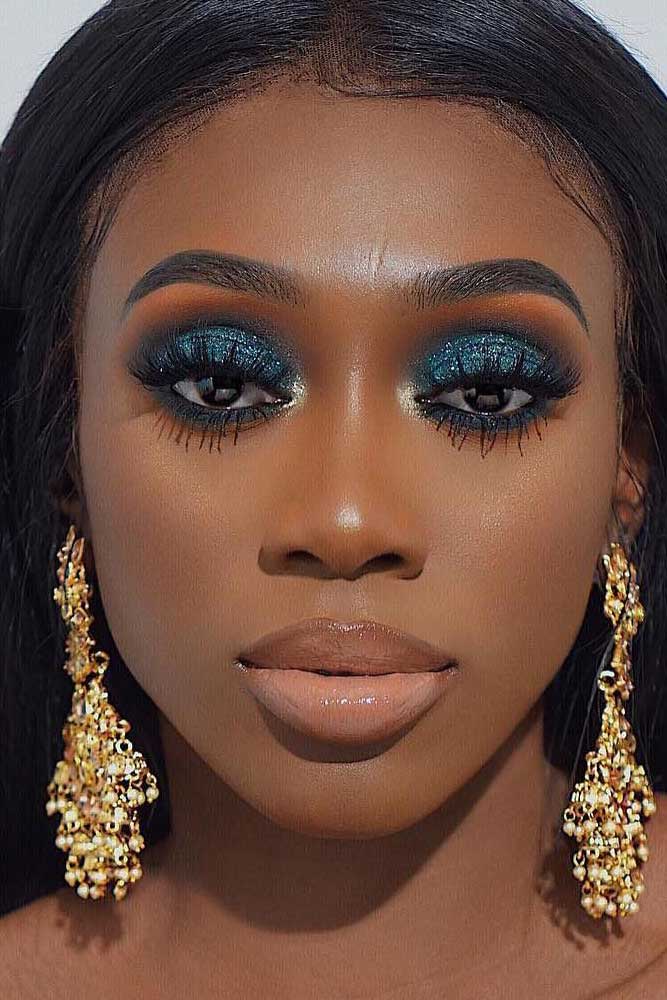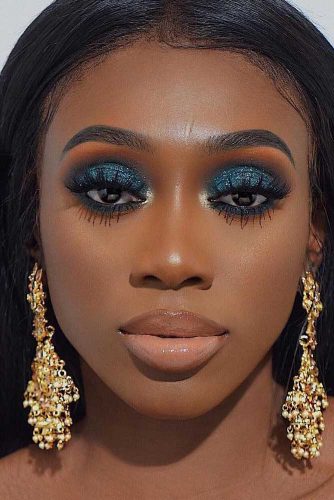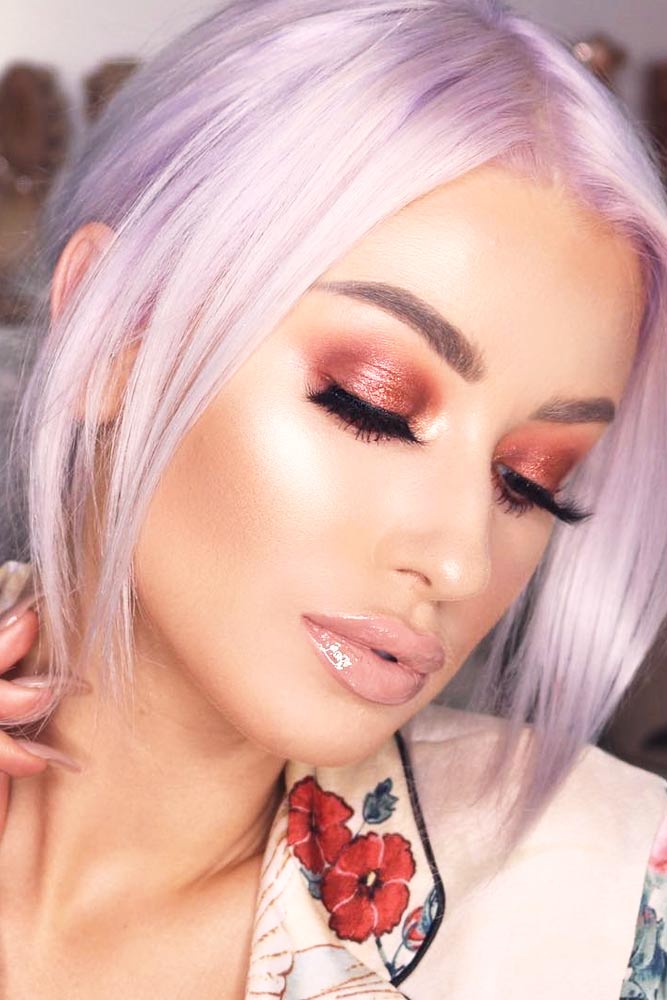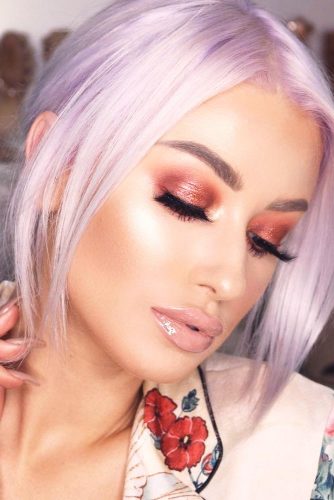 Source: @patryyciah, @vanessa_gyimah, @lolaliner
Pick glittery eyeshadow that will not only look outstanding but also compliment your eye color. It is very important.
Soft Glitter Christmas Makeup Ideas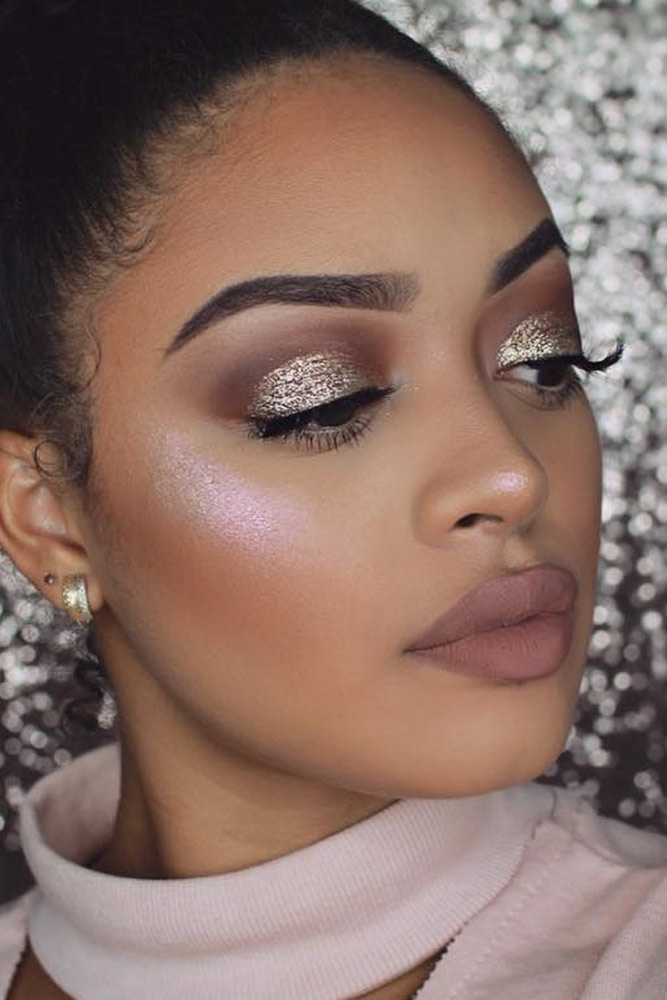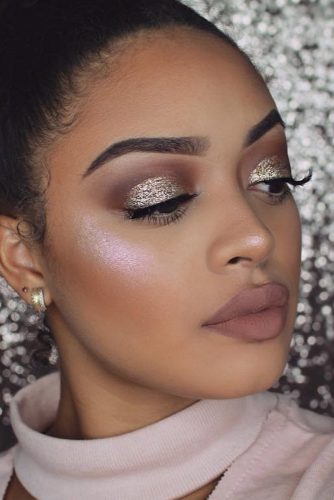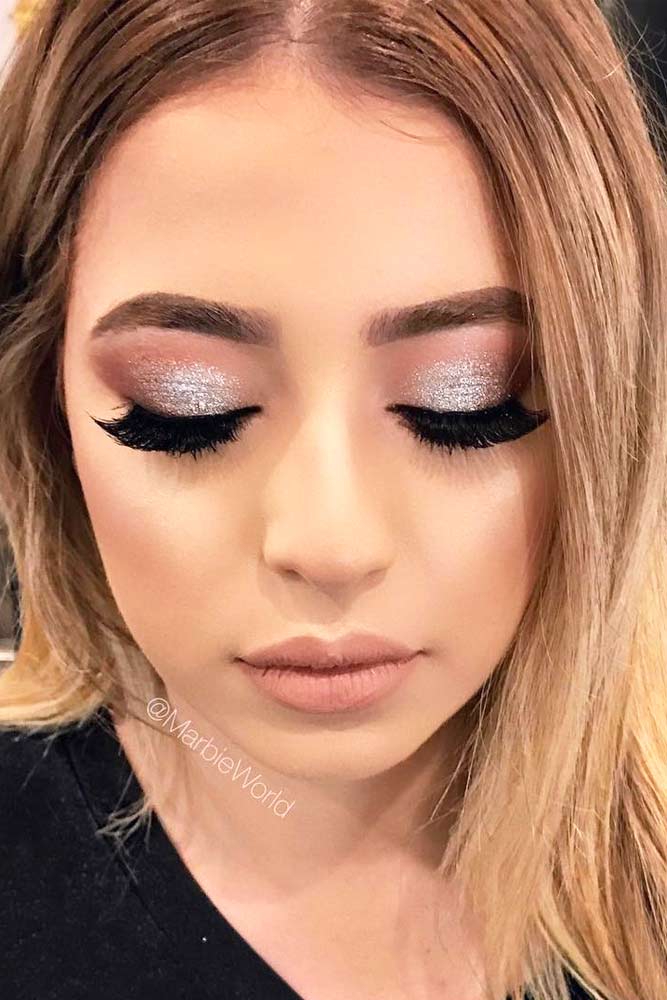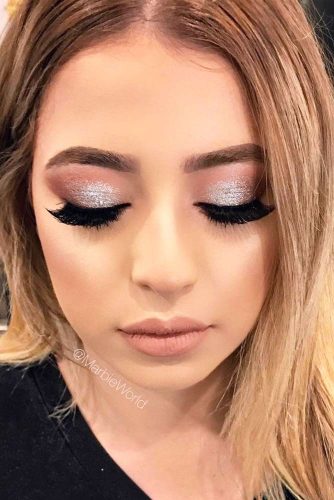 Source: @jasmyndestine, @lailatahri, @marbieworld
Night Glitter Christmas Makeup Ideas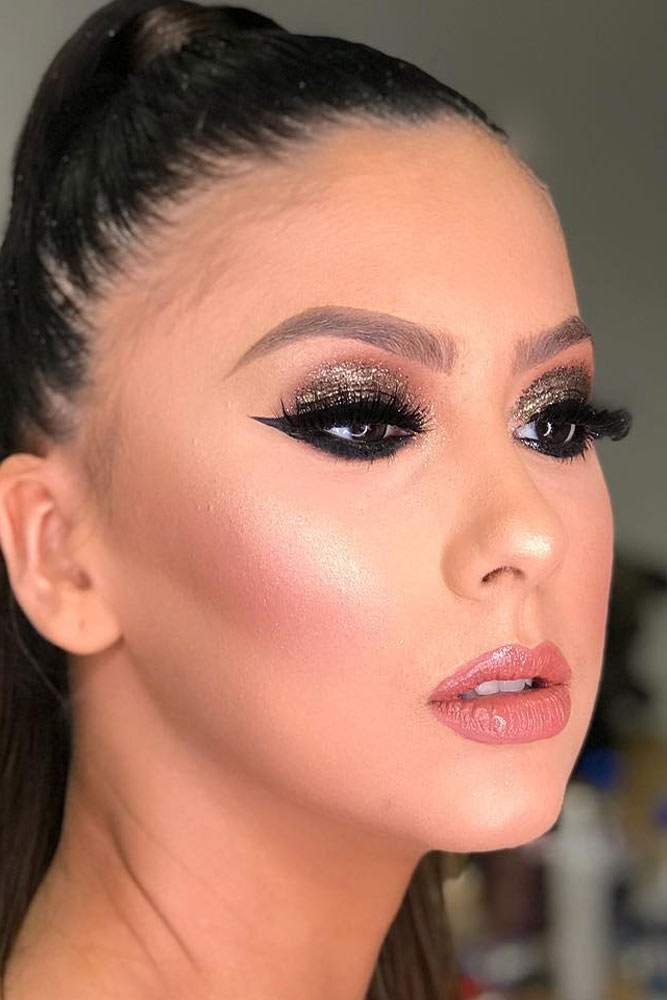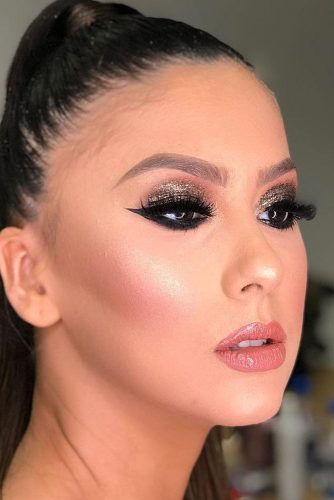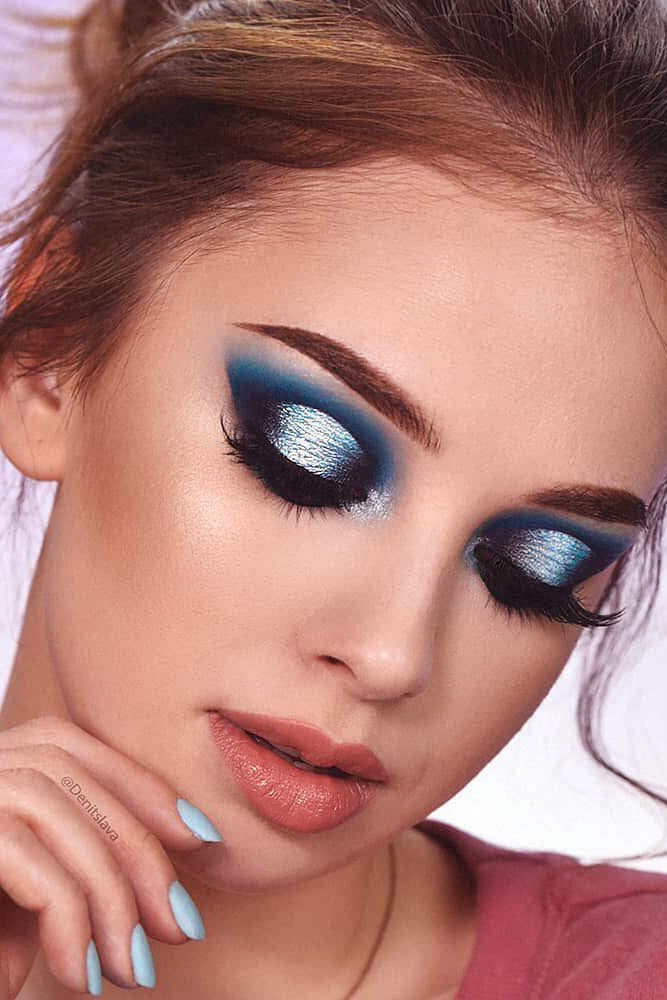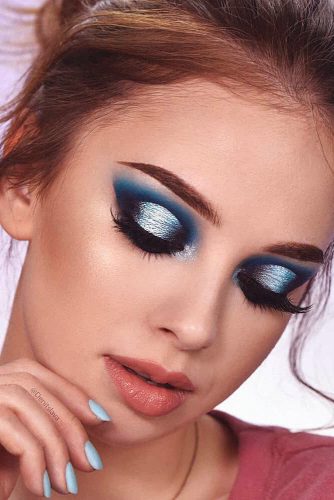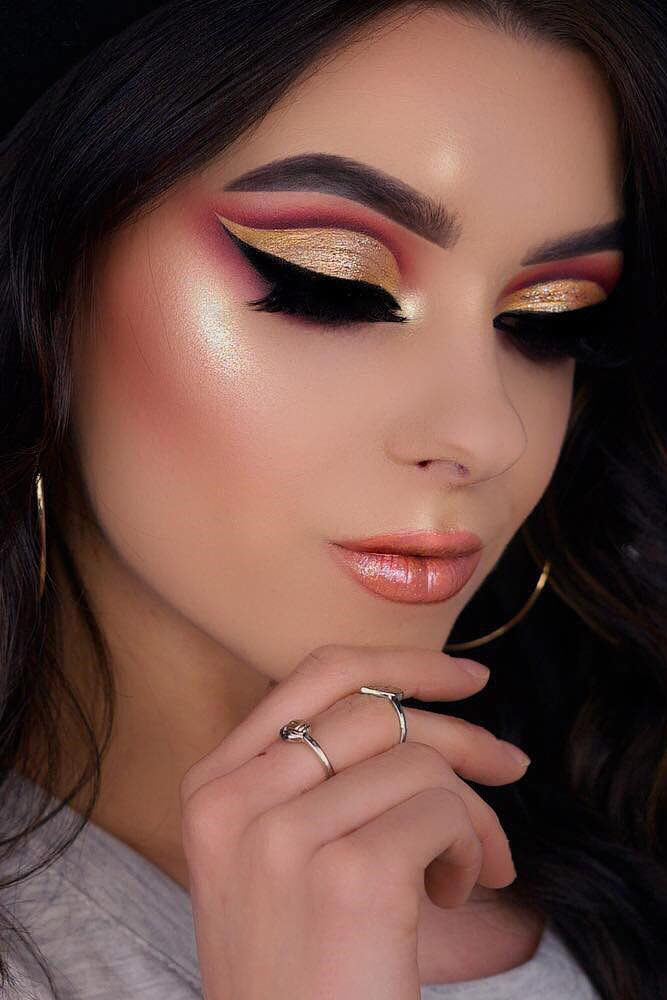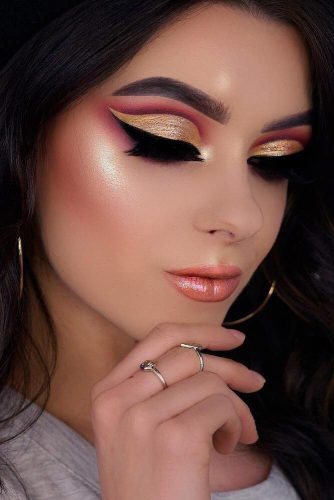 Source: @ivebeauty, @denitslava, @aniserux_mua
Christmas is that time of the year when you need to look your best and to feel your happiest. In our opinion, the addition of sparkles always creates a festive mood. That is why these fancy glitter eye makeup ideas may come in more than handy when the time comes!