Why do we apply eyeshadow? Women have used various types of eyeshadow for centuries to accentuate their eyes, look prettier and younger or older.
Truly, the flattering eye makeup can do wonders and alter the appearance of a woman, subtly or dramatically, depending on the desired result. But when you are a beginner, choosing and applying eyeshadow seems more like a burden than fun. Well, we are here to ease that for you.
Here you can discover everything about eyeshadow textures and finishes and learn the basics of its application. Let's go!
Types Of The Eyeshadow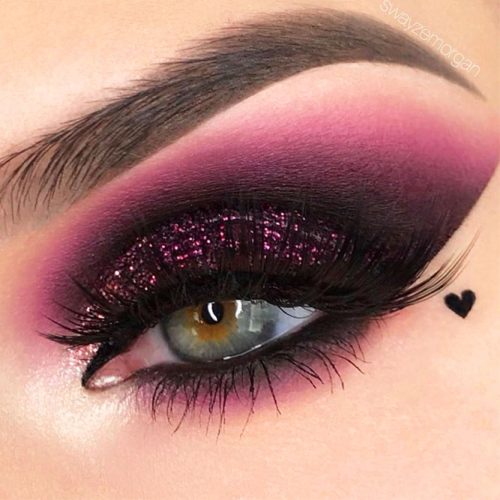 Source: swayzemorgan via Instagram
Here are the major types of eyeshadow you can find in any beauty store. Amazing eyeshadow looks can be achieved with each of these types. Just pick those that work for you.
Powder Eyeshadow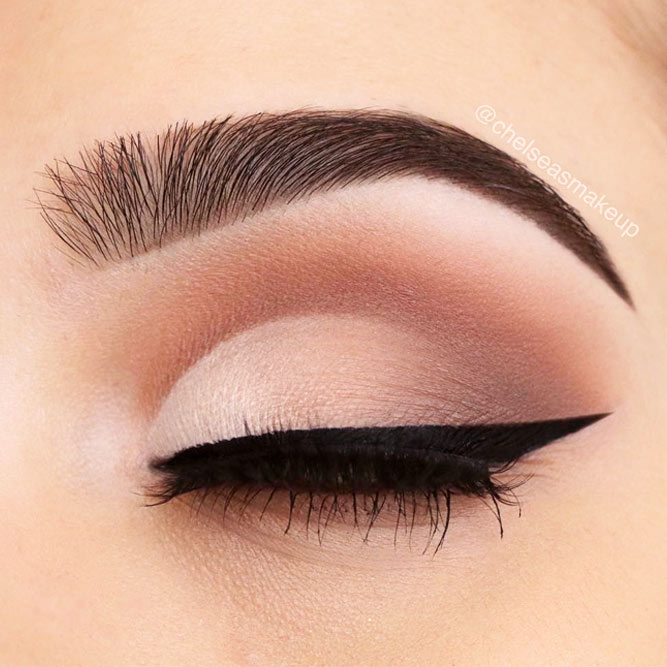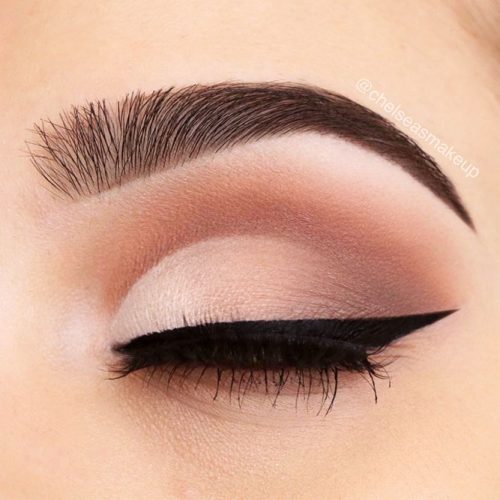 Source: chelseasmakeup via Instagram
Powder eyeshadow is dry, and it works best for oily skin as it won't crease on skin immediately (we are talking about the quality eyeshadow). Such eyeshadow gives a soft and natural finish to the look and is buildable. It is simple to apply. Basically, this eyeshadow type comes in pearl and matte finishes. It is quite cost-effective as it is often sold in palettes of the hues that complement one another nicely.
Creamy Eyeshadow
Creamy eyeshadow is moist when applied and dry when left on. Some women notice that such eyeshadow stays longer, while others have a completely opposite view. It all depends on your skin type and the eyeshadow brand.
Crayon and Sticks Eyeshadow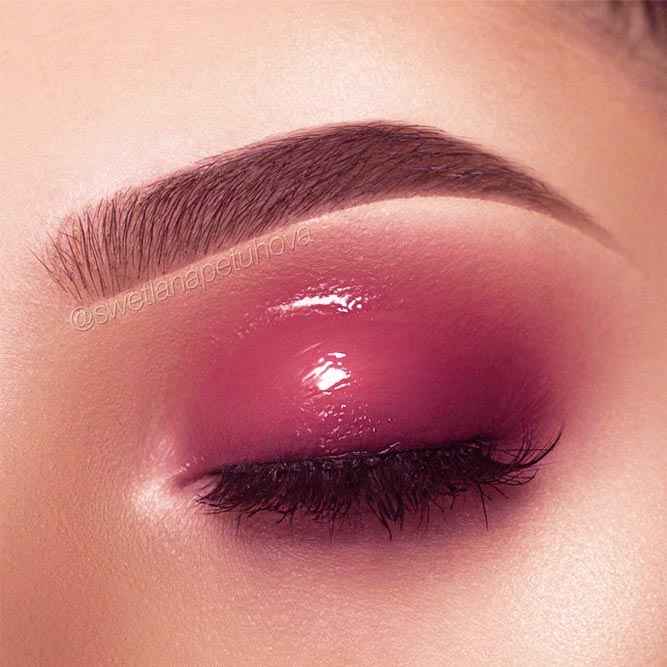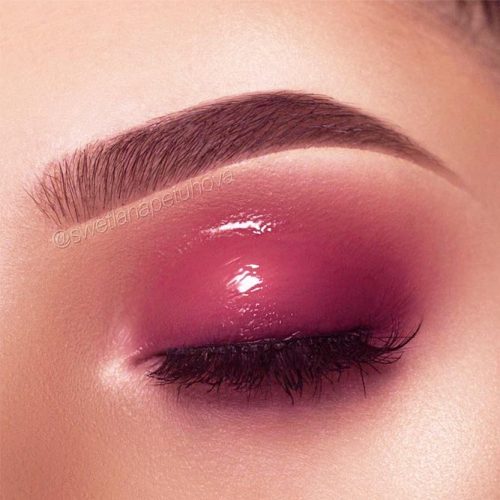 Source: swetlanapetuhova via Instagram
Such eyeshadow is vibrant and offers any extent of coverage. You can use it as either liner or shadow. It is very simple to apply as no applicator is required.
Loose Powder Shadow
Often glittery or shimmery, such eyeshadow is simple to apply, lasts for a long time, can be intense or subtle. It has ingredients that help it adhere and stay on, so this type of eyeshadow is great for oily skin.
Baked Eyeshadow
Baked eyeshadow is not pressed but really baked. Its formula is blendable and super-smooth. It can be applied dry or wet. For a more dramatic look, apply this eyeshadow wet.
Glitter Eyeshadow For Sparkly Dramatic Makeup
You can achieve the most dramatic makeup looks with glitter shadow. Glitter eyeshadow comes in several types.
Source: alisa.beauty.pro via Instagram, glamorous_reflections via Instagram, makeupbyan via Instagram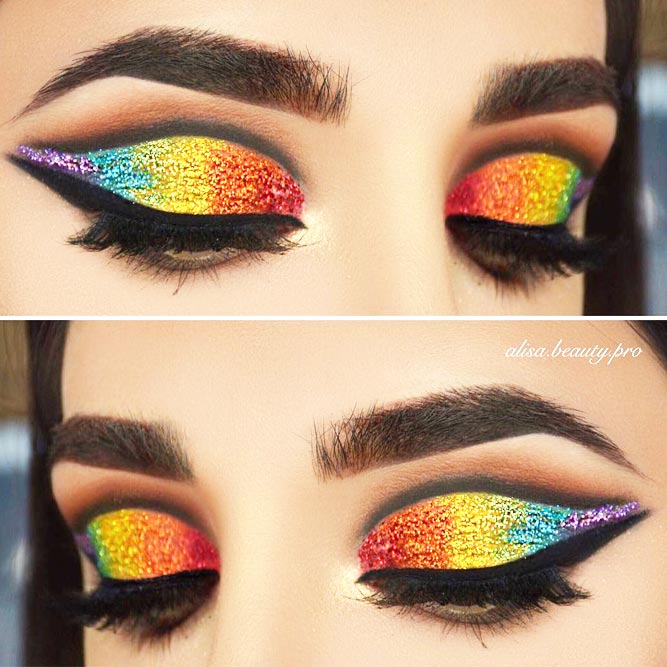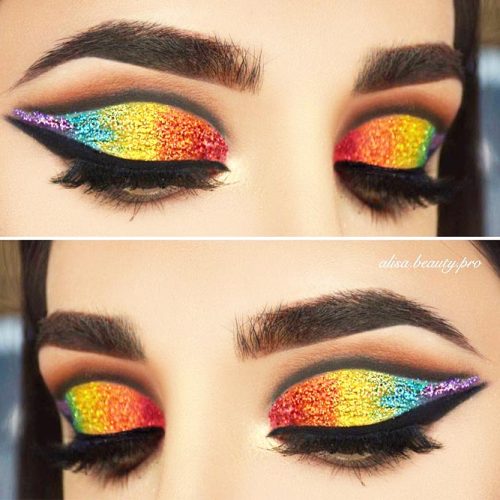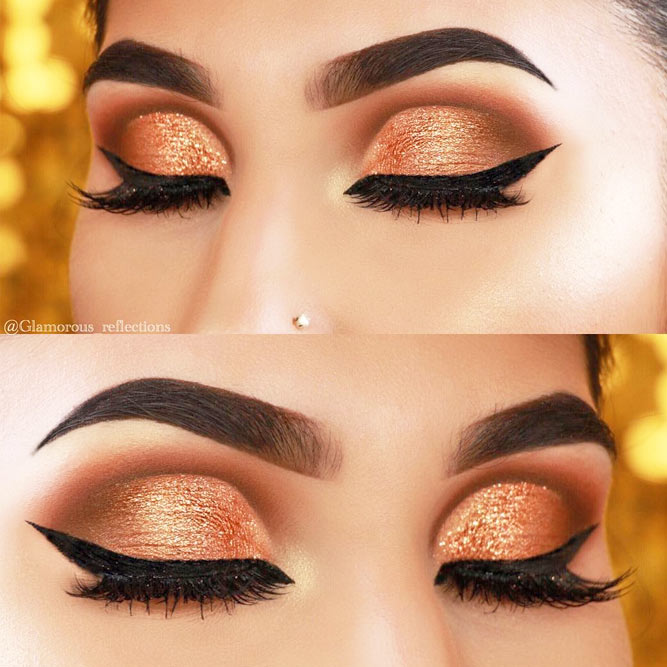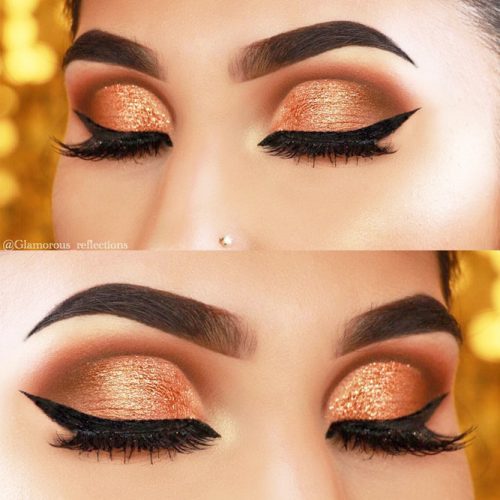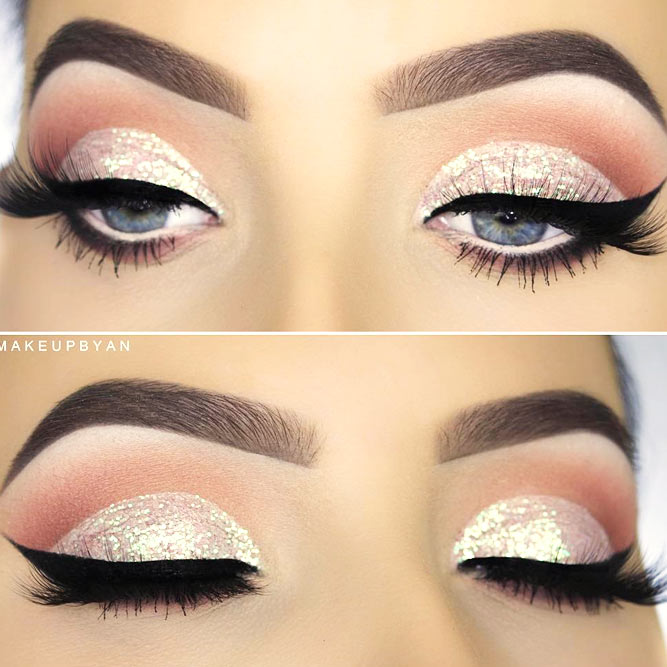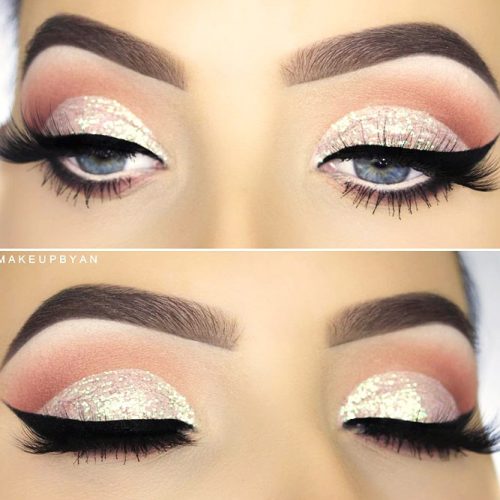 Loose glitter. Such glitter is typically not pigmented. This formula works alone and can be applied over eyeshadow to make its color more vibrant.
Loose glitter eyeshadow (pigmented). It is similar to loose glitter, but some pigment is mixed in.
Cream/pressed powder glitter. Usually, it is a hybrid combining glitter, cream, and powder.
Cream glitter. It is glitter mixed with cream.
Glitter can be applied directly to skin, but it can fall off easily in this case. So, it's better to apply it over some base like primer, tinted moisturizer or foundation. Then the glitter will stay on longer. And here you can see truly mesmerizing glitter eyeshadow looks.
Matte Eyeshadow For The Perfect Look
Matte eyeshadow includes no light reflectors in its formula. It has a silky texture. Usually, mattes are used to compliment other finishes.
Source: annybeeutee via Instagram, aleksandrakonieczny via Instagram, chelseasmakeup via Instagram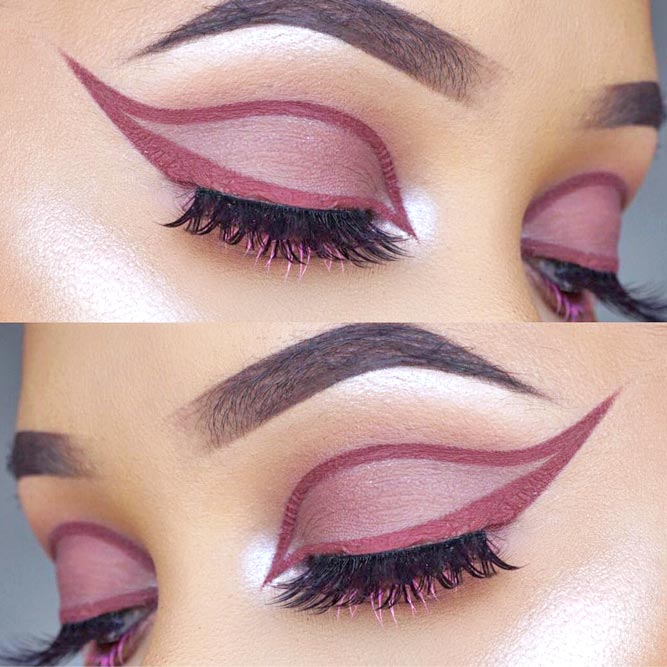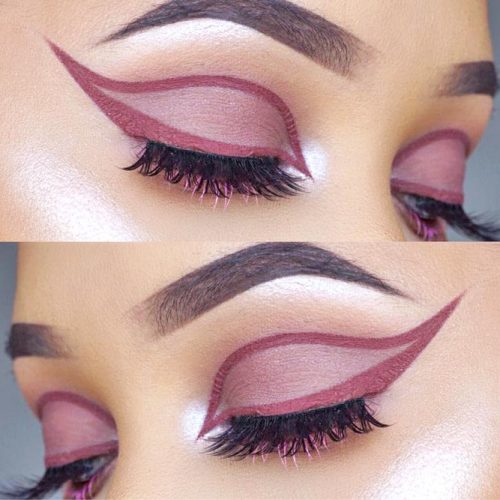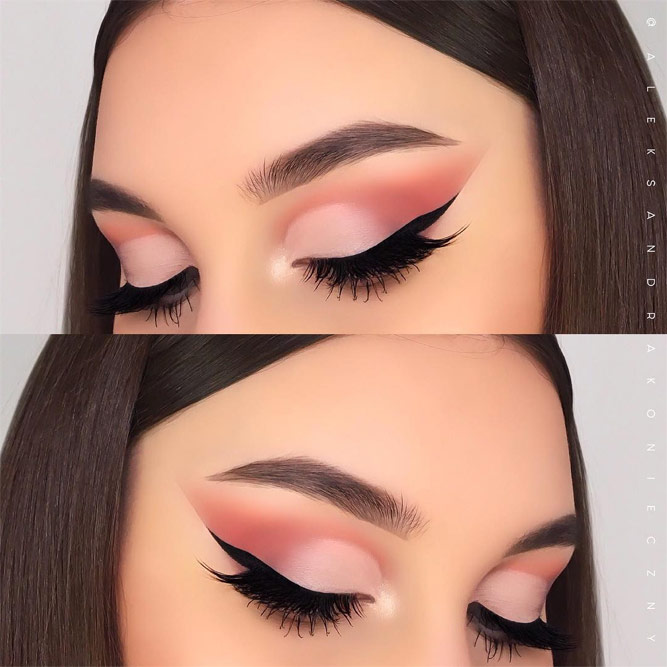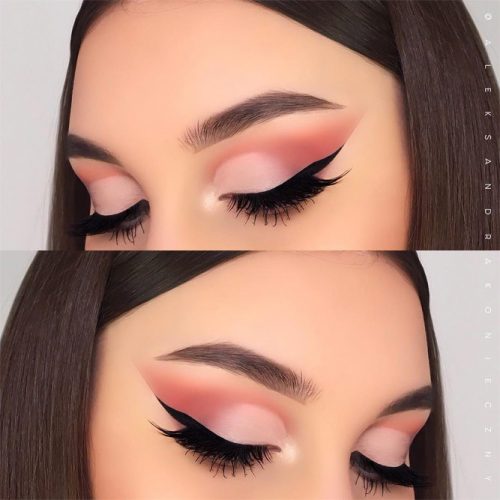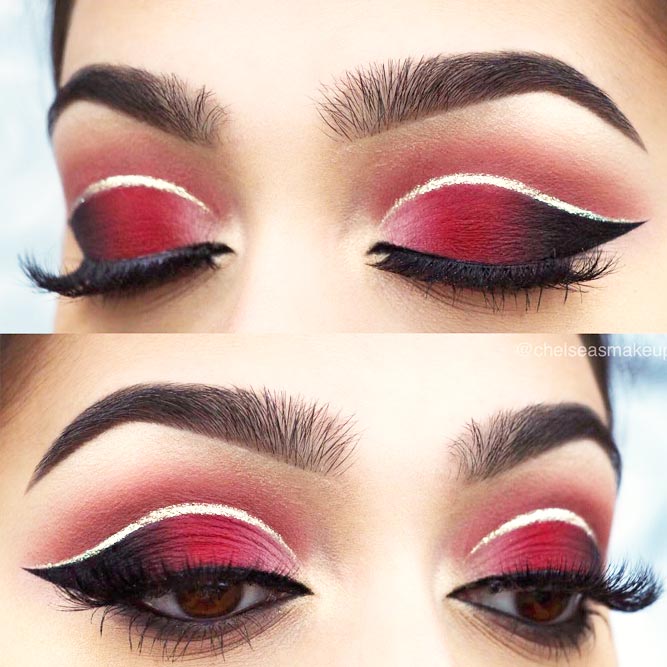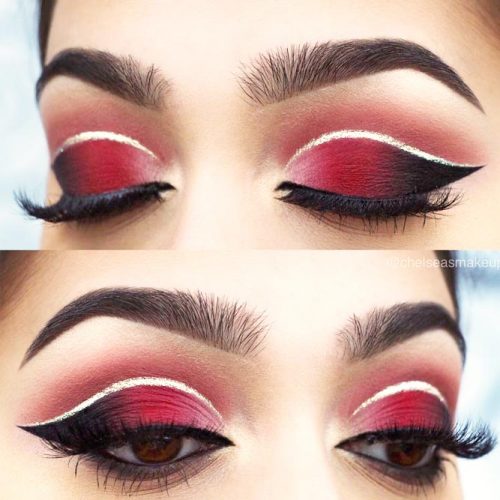 Such eyeshadow is best for the daytime wear as it can appear quite natural. But to appear more glammed up in the evening, use some other texture. Sophisticated and simple, highly pigmented mattes will define, enhance an eye color. Mid-tone mattes will grant you a more natural look. Mattes are great for mature skin.
Shimmer Eyeshadow For Date Makeup
Shimmer eyeshadow involves tiny particles that are light-reflecting.
Source: lilia.iva via Instagram, denitslava via Instagram, pinkperception via Instagram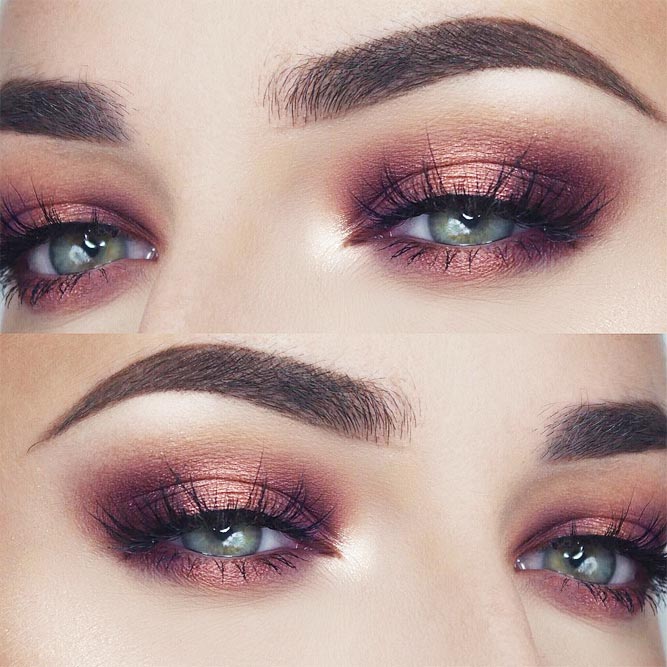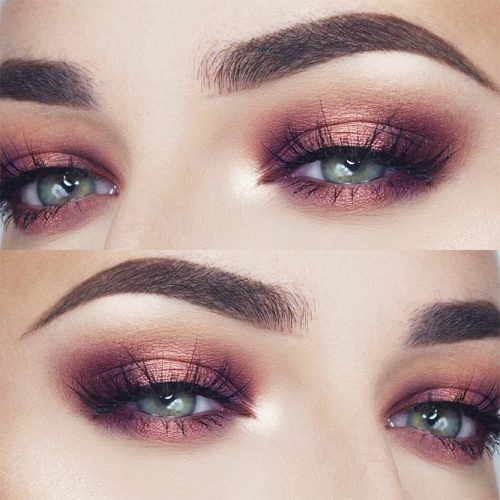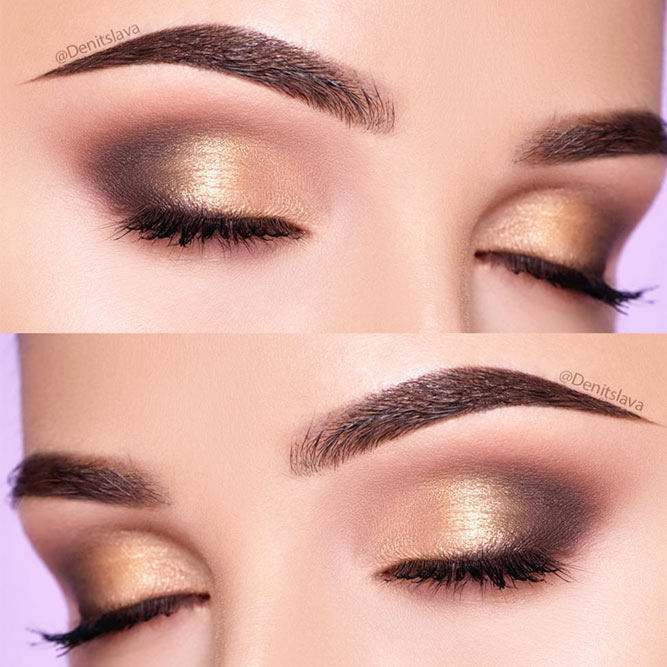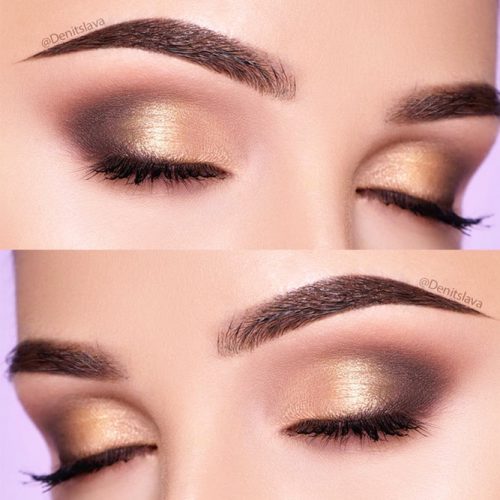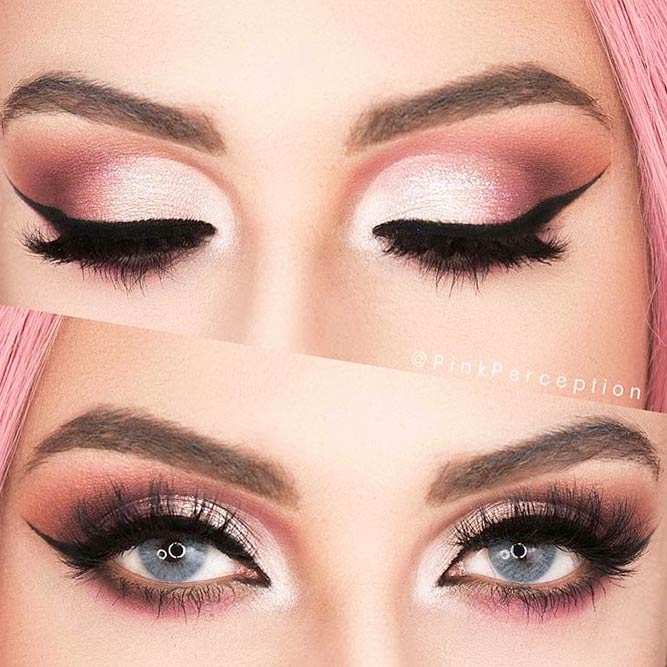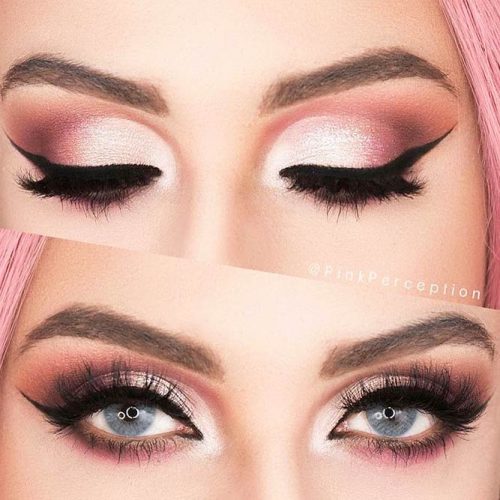 Such eyeshadow comes in any color, both cool and warm, so the choice is great. And shimmers can be subtle for the daytime look, with dozens of eyeshadow looks natural, and vivid for the nighttime. A woman can sport it at any age. If you have wrinkles, it won't get into them unless you apply too much of it.
Sexy Eye Makeup With Glossy Eyeshadow
Usually, glossy eyeshadow is liquid. It is packed like lip gloss.
Source: emiliexmakeup via Instagram, johannaherrstedt via Instagram, coolgirlswearmugler via Instagram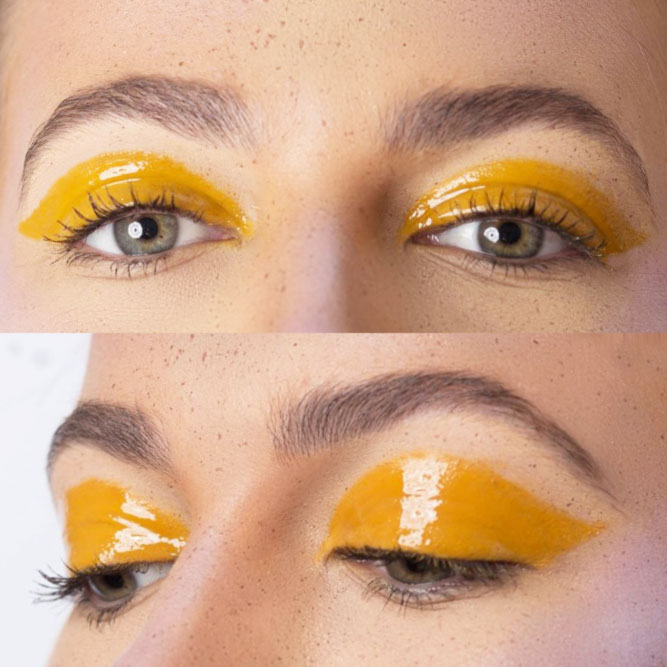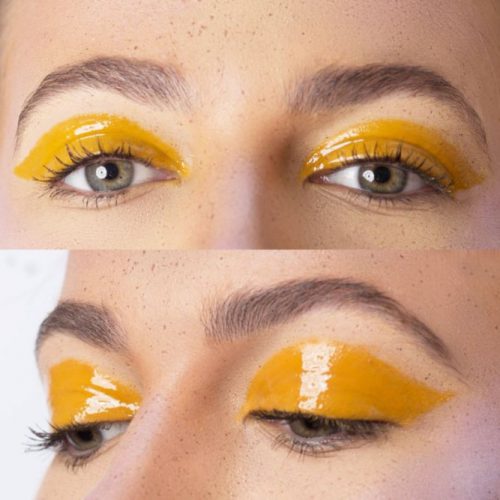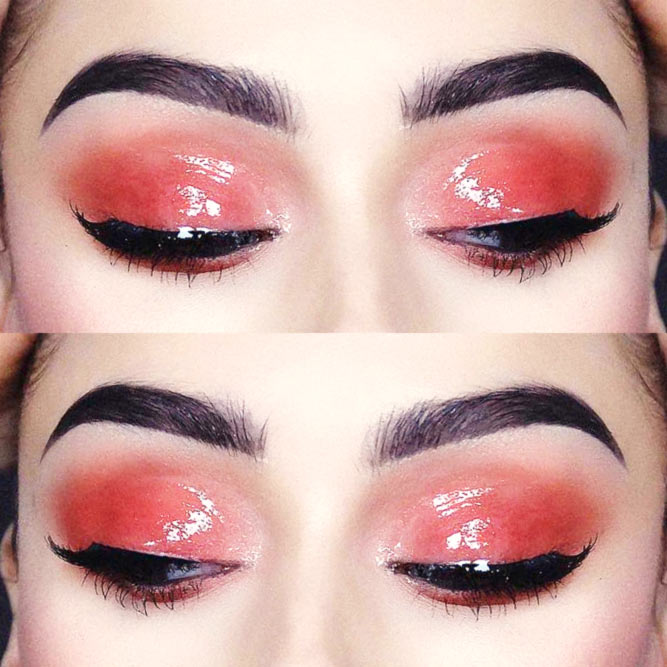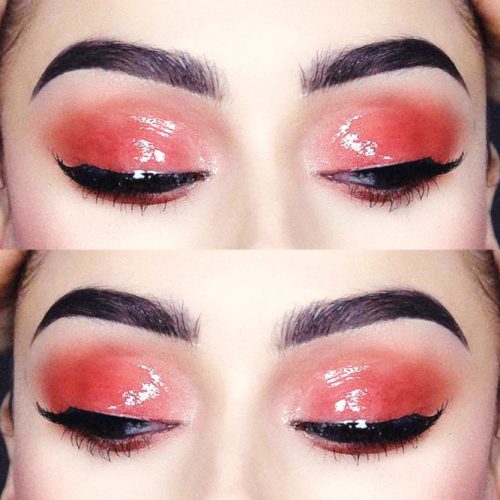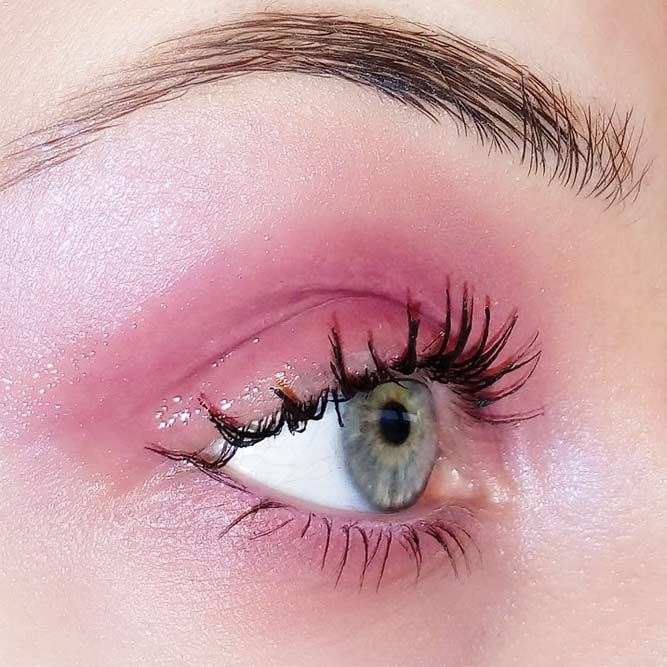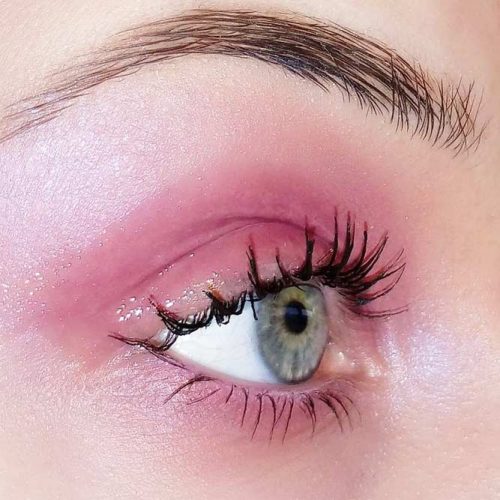 It is believed that such eyeshadow is ideal for beginners. You can use it either as the base or as the shadow, which makes it great for eyeshadow ideas natural. If your lids are oily, it's better not to use it as it will easily crease. Remember that such shadow dries fast.
Eyeshadow Tutorial For Beginners
Here is how to put eyeshadow step by step. You can do it even if you are a beginner, believe us.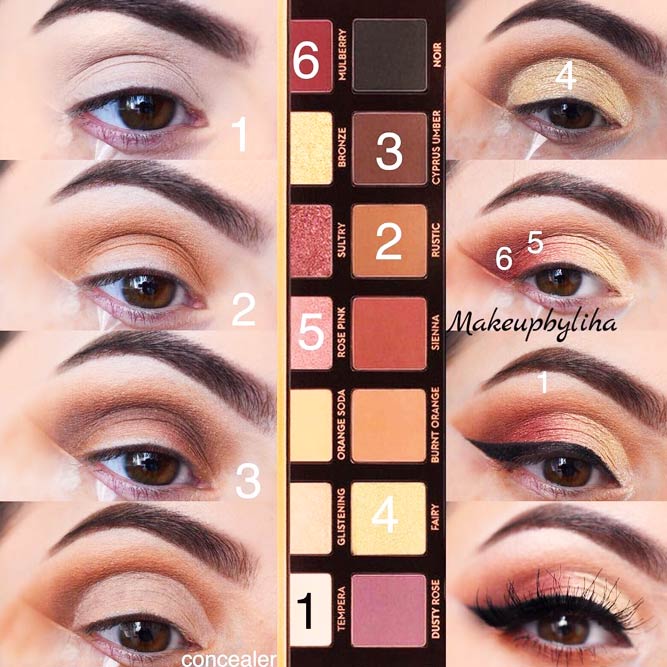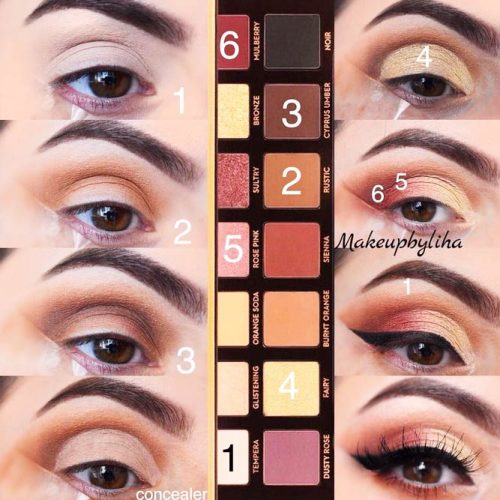 Source: makeupbyliha via Instagram
Determine the lightest hue is the palette, sweep it lightly with a brush to the inner corners, below the brows.
Lightly pat the medium hue over the eyelid, using a brush. Do not go above the crease.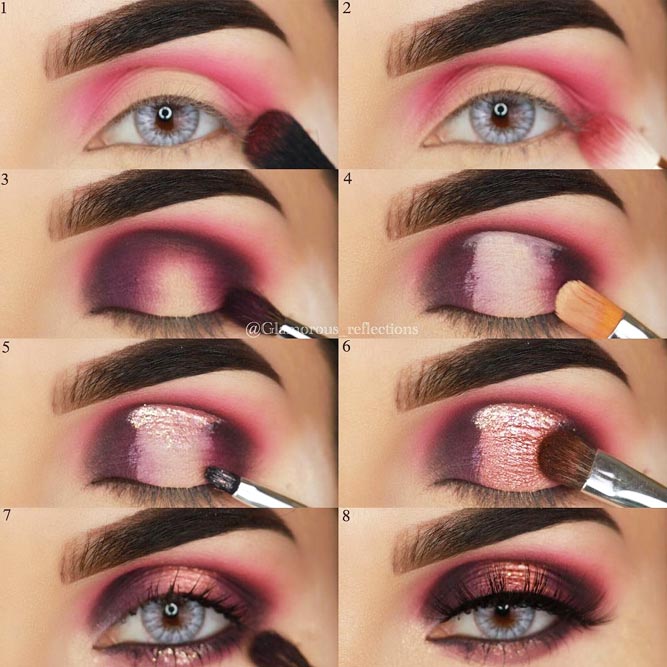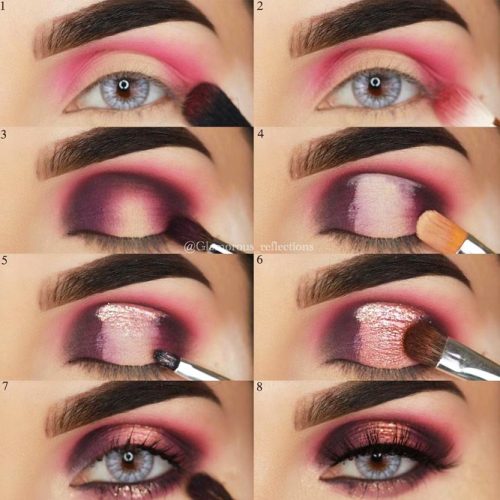 Source: makeupbyliha via Instagram
In a half moon shape, the darkest hue should be applied to the upper lash-line for eye contouring. It's done with a sponge applicator. Begin from the inner corner and move to the outer, fading out the hue gradually.
In soft and gentle strokes, blend the eyeshadow with an eyeshadow brush.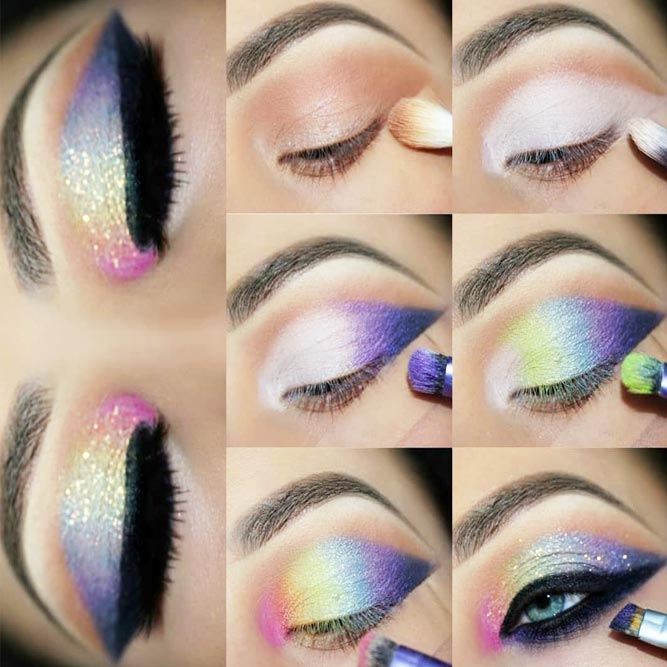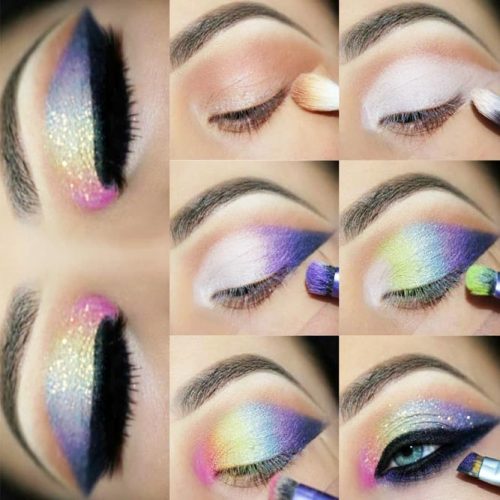 Source: theamazingworldofj via Instagram
Apply two coats of mascara, and voila, your eye makeup is ready.
These are the basics. Once you are ready, you can master more difficult looks. And here you can see more eyeshadow looks step by step that can be done easily.
Eyeshadow Looks Step By Step
Source: sarahc_29 via Instagram, shinybeautiz via Instagram, shinybeautiz via Instagram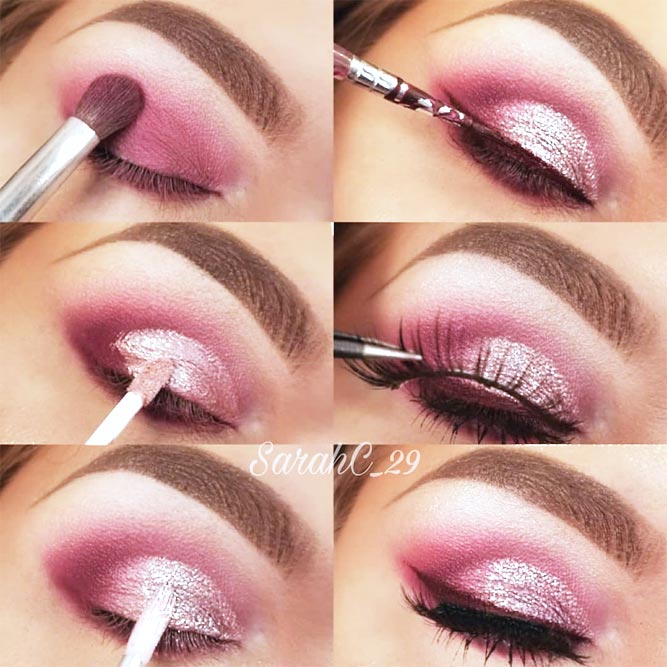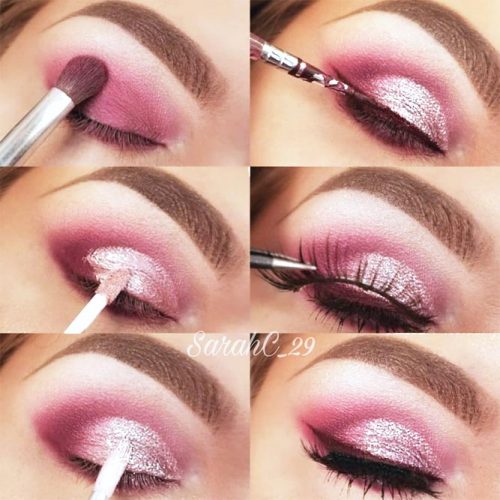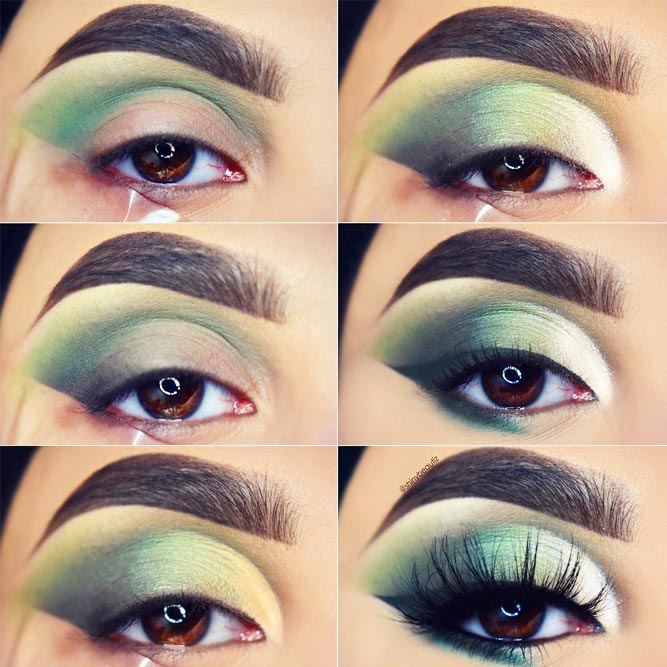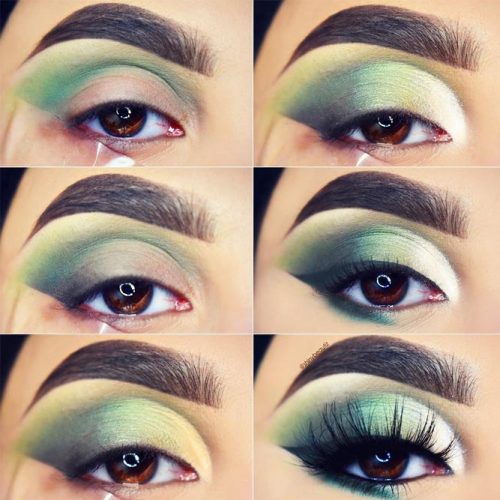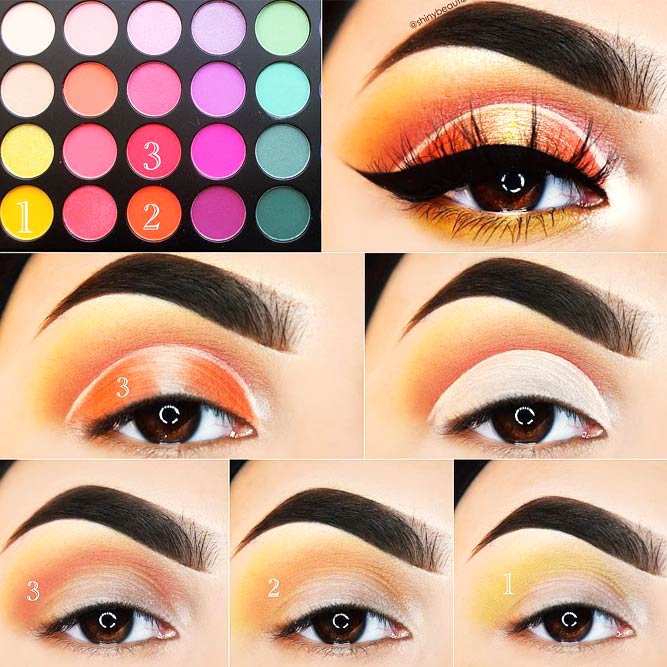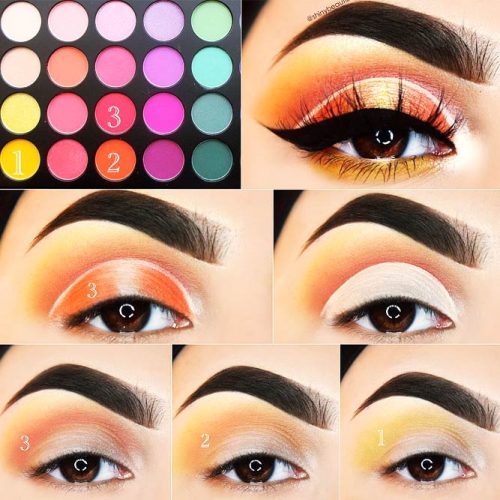 In case you are curious about eyeshadow ideas step by step, there are several guidelines that work great for any look. Use the lightest hue in a palette to highlight your brow bone. Another light hue appears nice on the lid. A darker hue should be applied to the crease, while the darkest hue looks best when it's in the outer corner.
Also, it's important to use hues that will enhance your eye color. So, if we are talking about eyeshadow ideas for brown eyes, go for indigo, navy, cobalt-blue, or purple. As for eyeshadow looks for blue eyes, they could include orange-based, peach, and copper hues. And green eyes will sparkle against berry, purple, and wine-toned eyeshadow. Just remember that when you look at a color wheel, the shade that is true to you is probably directly opposite.
We hope that now it's clear to you how to pick and apply eyeshadow so that it enhances your image. More info and inspo are waiting for you on our blog.