Christmas makeup: there are so many options that you have no idea which one to choose. Berry lips and smokey eyes with sparkling eyeshadow is perfect for those who opt for a seductive look. As for the lipstick, pick blackberry, boysenberry, or raspberry – any berry shade that suits your skin tone. The shades range from dark berry for fair skin to rich berry for medium skin and deep berry for dark skin.
Newest Christmas Makeup Ideas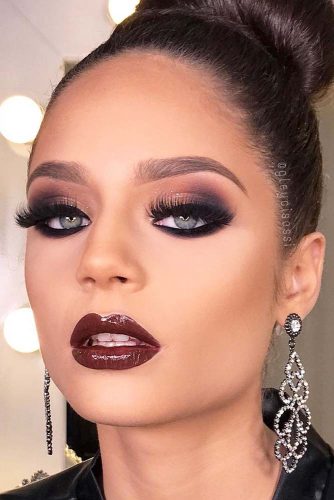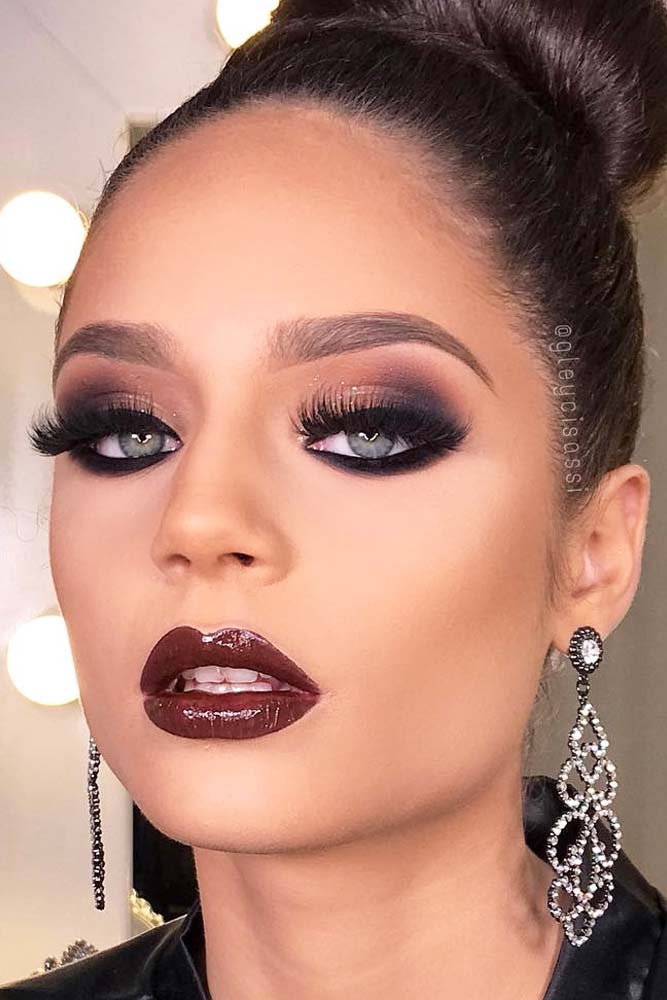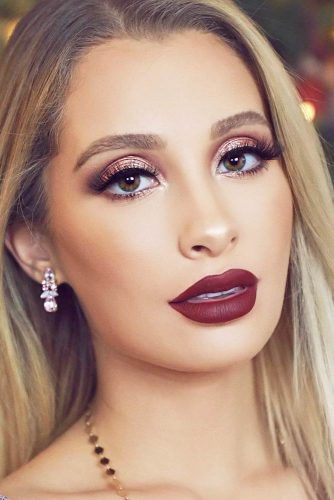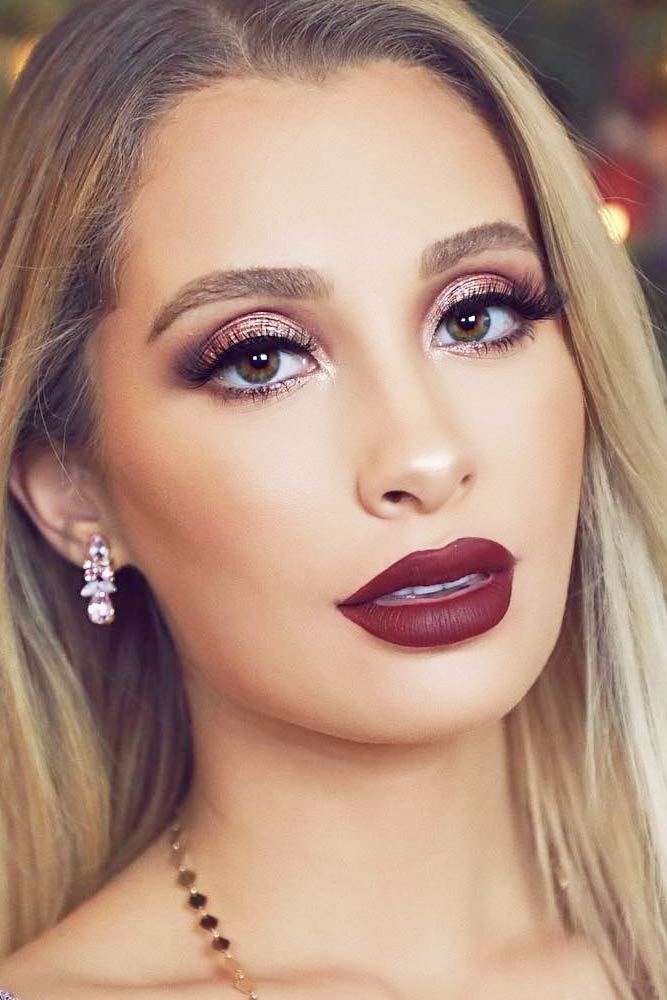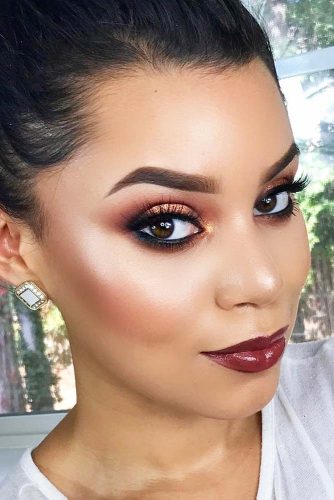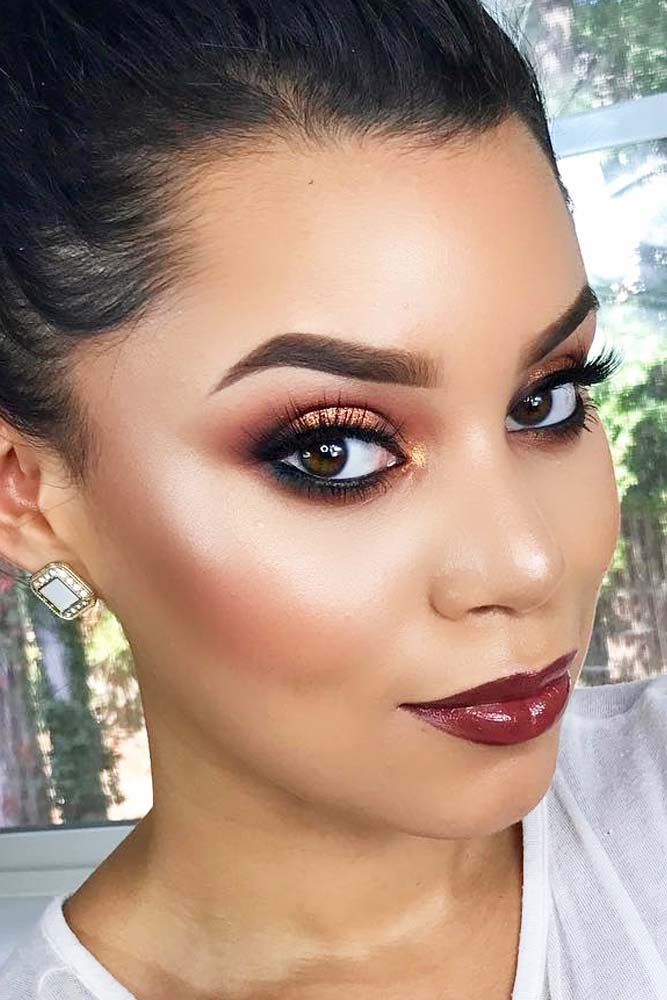 Source: gleycisassi via Instagram, nicolconcilio via Instagram, patryyciah via Instagram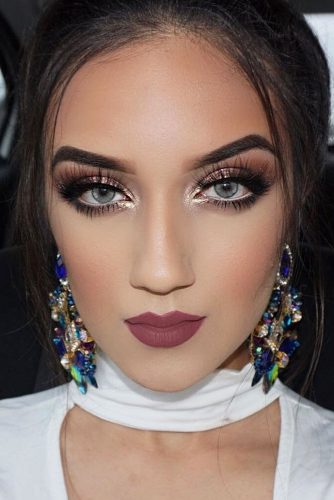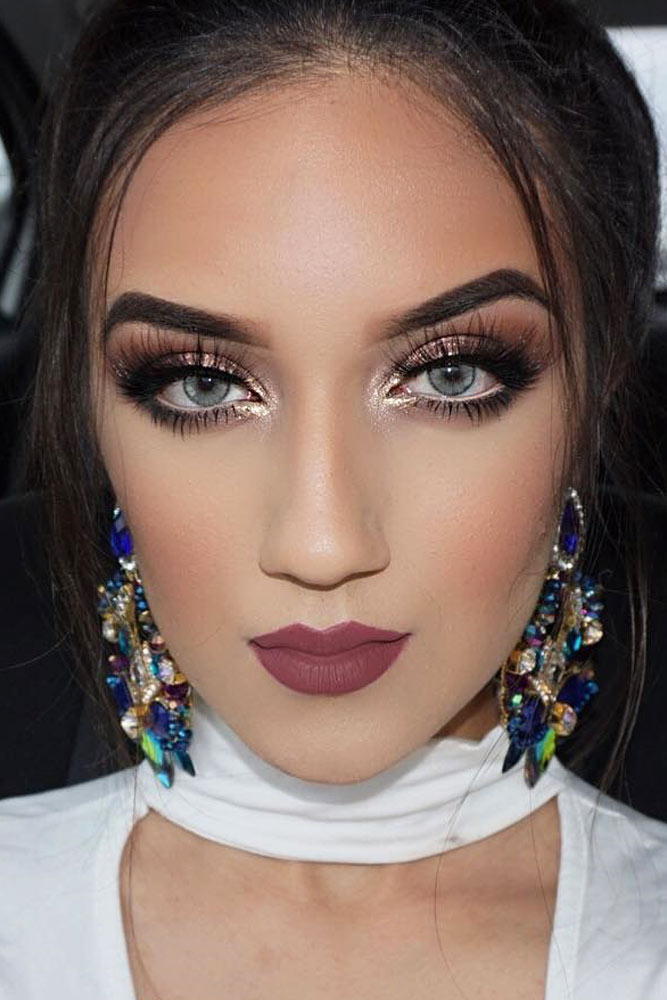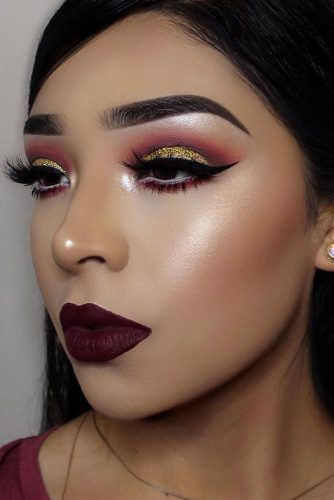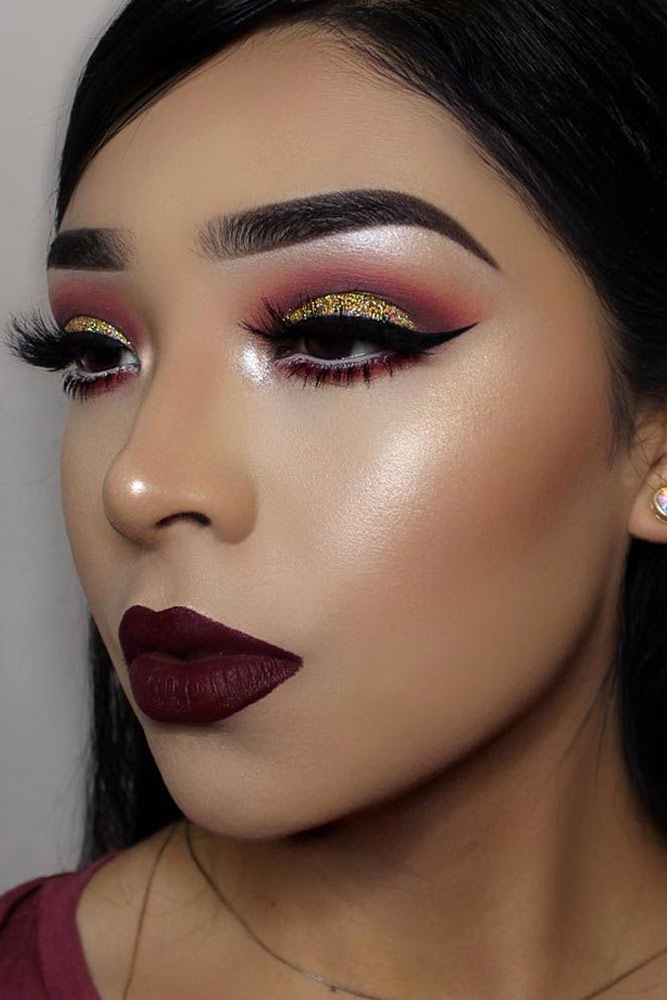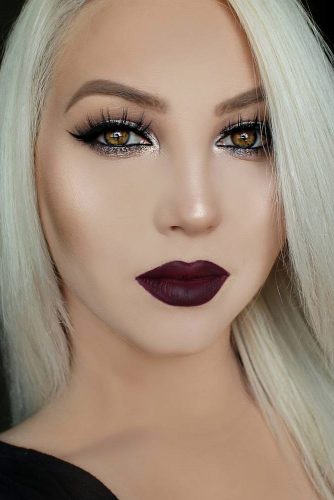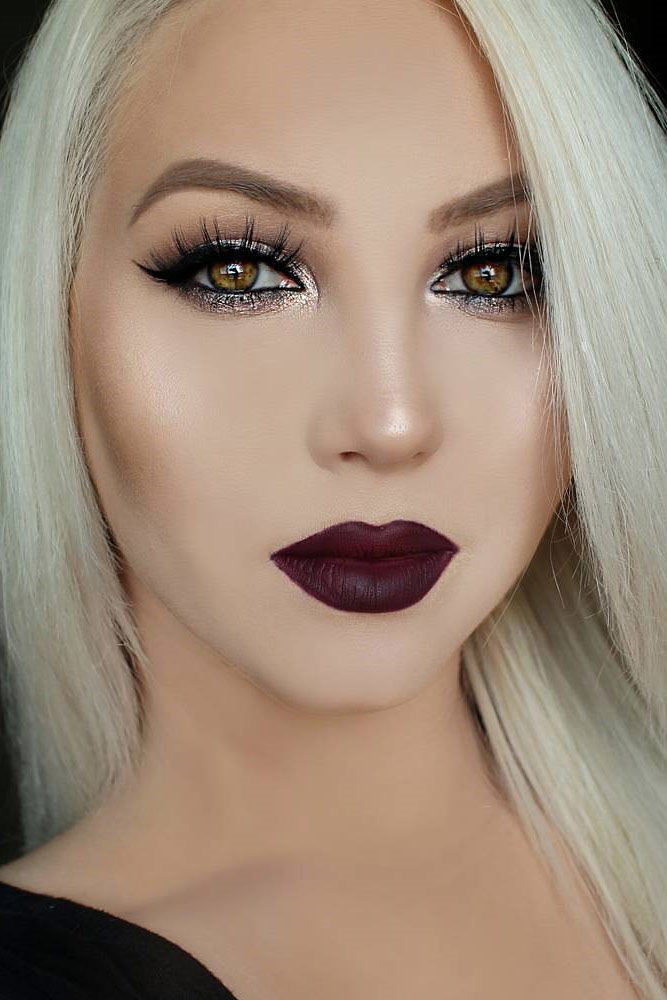 Source: youngcouture_ via Instagram, vemakeup713 via Instagram, meganhurley77 via Instagram
Check out how to lighten skin for your berry lips to look even more luring and kissable when contrasted with it. Your lips will be an accent but even the brightest lips won't make your skin flaws barely noticeable.
Pretty Christmas Makeup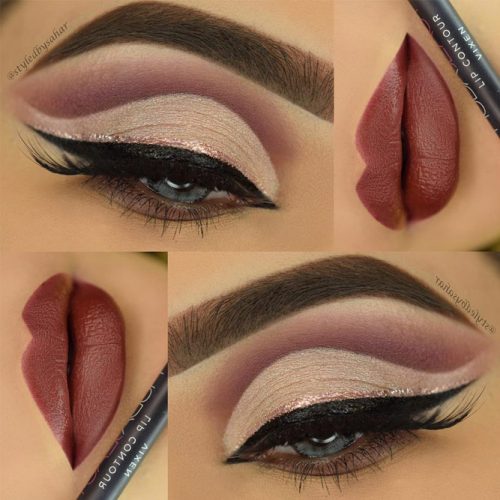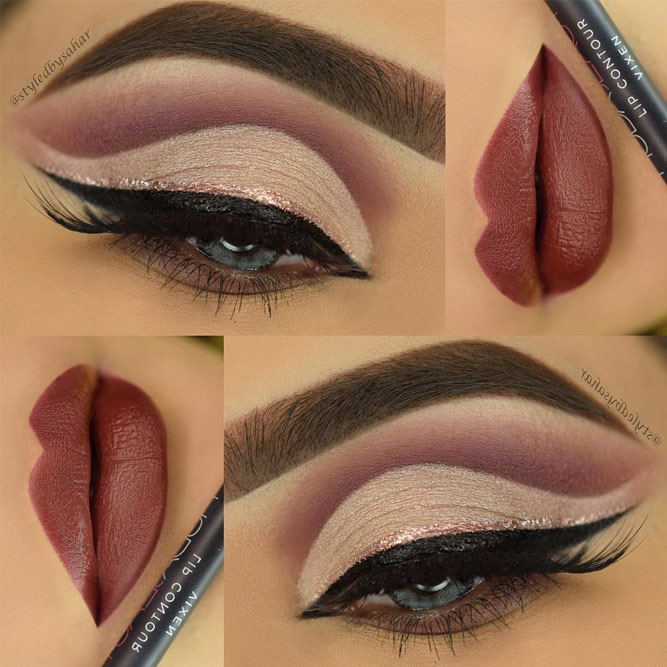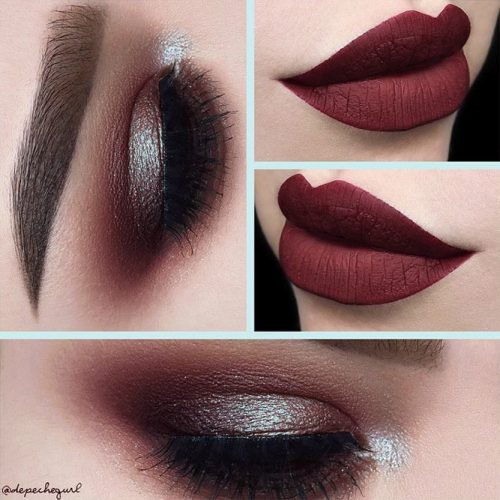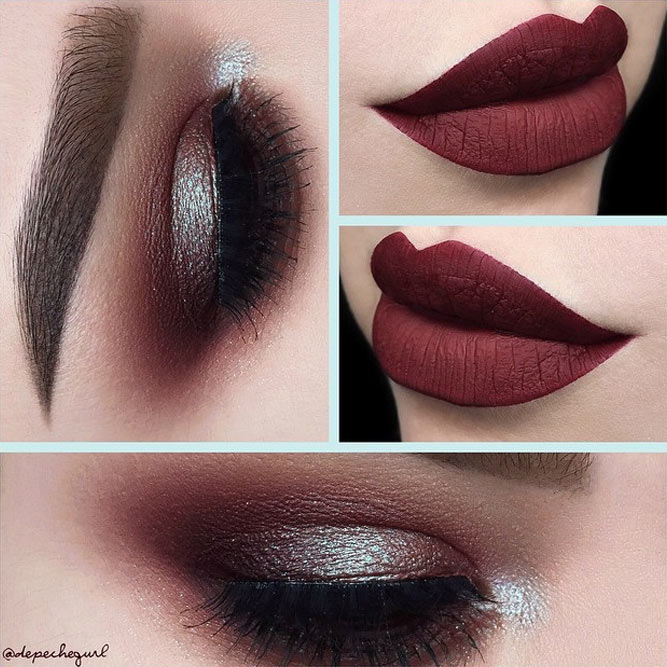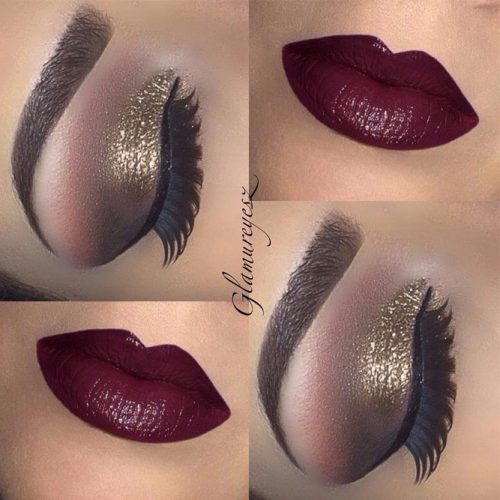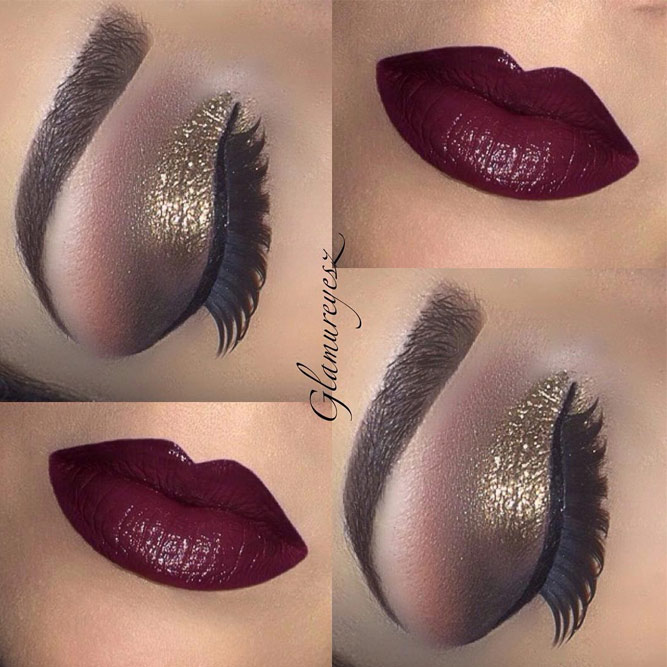 Source: styledby_sahar via Instagram, depechegurl via Instagram, glamureyesz via Instagram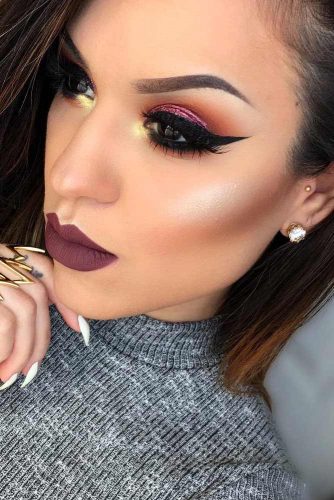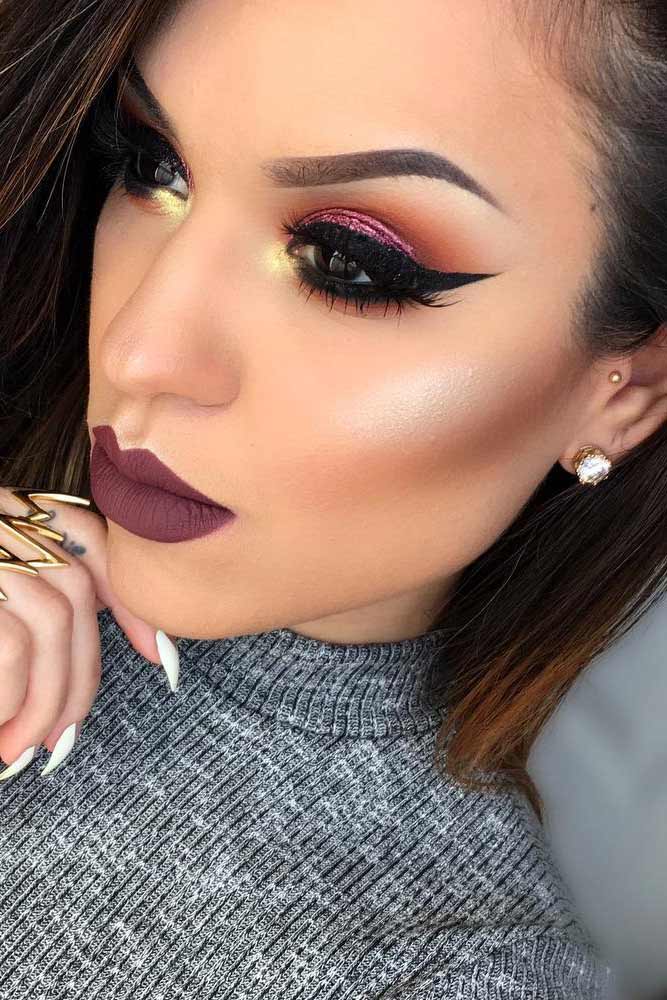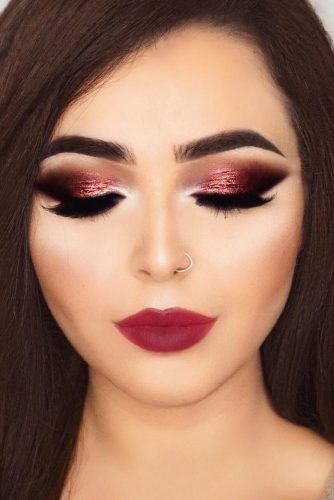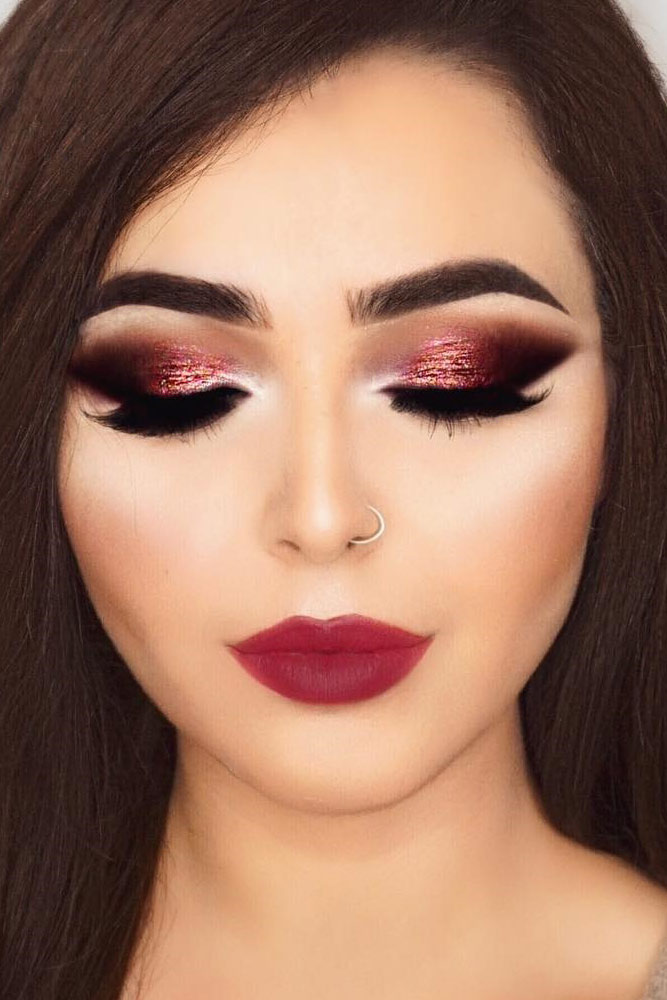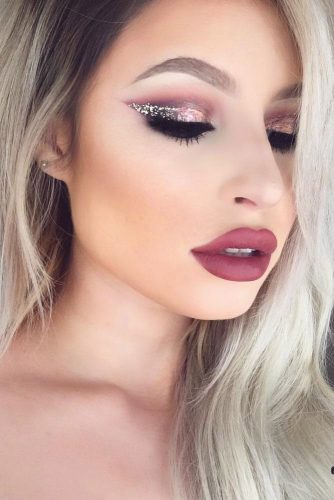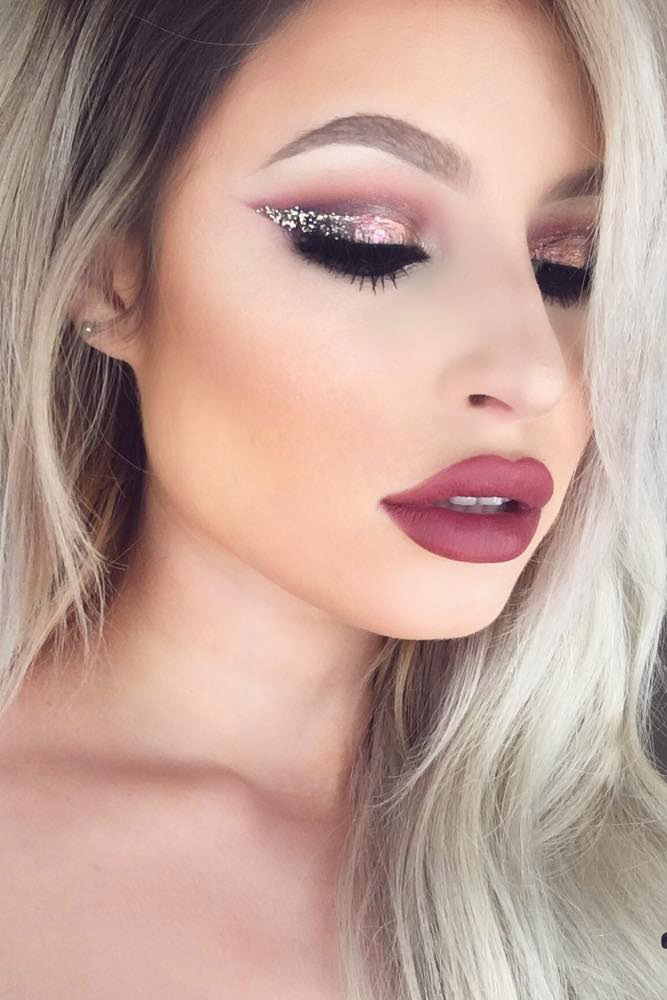 Source: dmr319 via Instagram, zobeautyy via Instagram, ashleyswagnerxo via Instagram
And you will also need the best under eye concealer, as the glowing skin around your eyes is essential for the smokey eye look. If you don't manage to hide dark circles under your eyes, your look will be tired.
Cute Christmas Makeup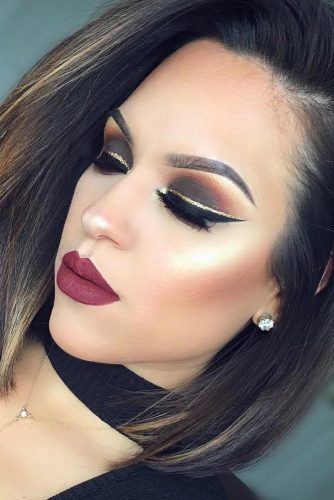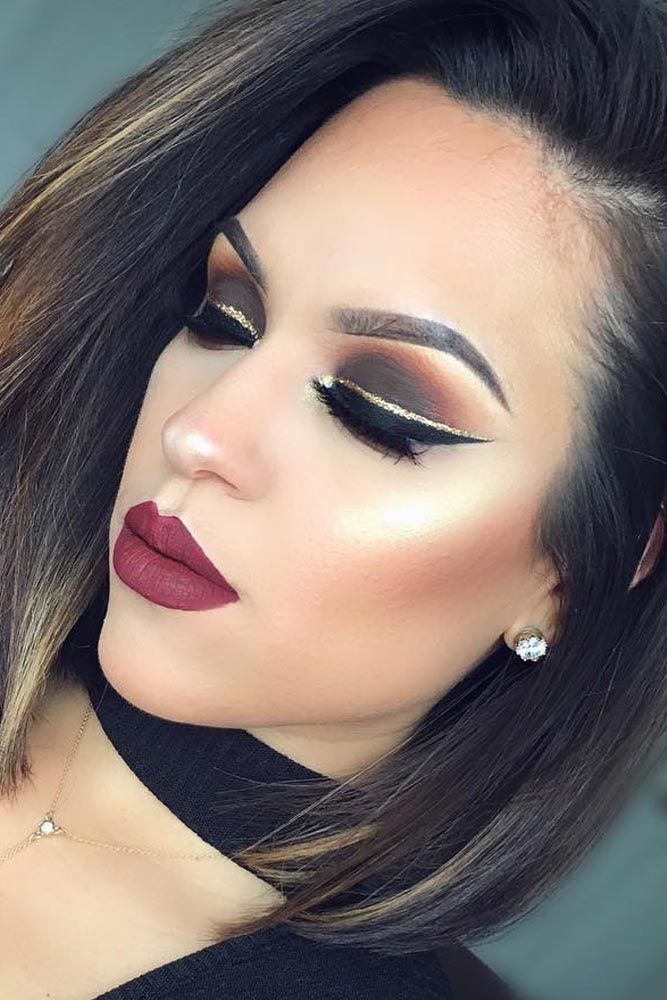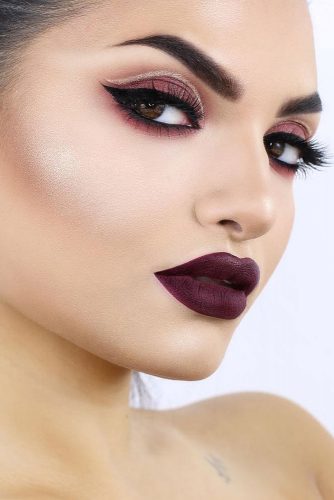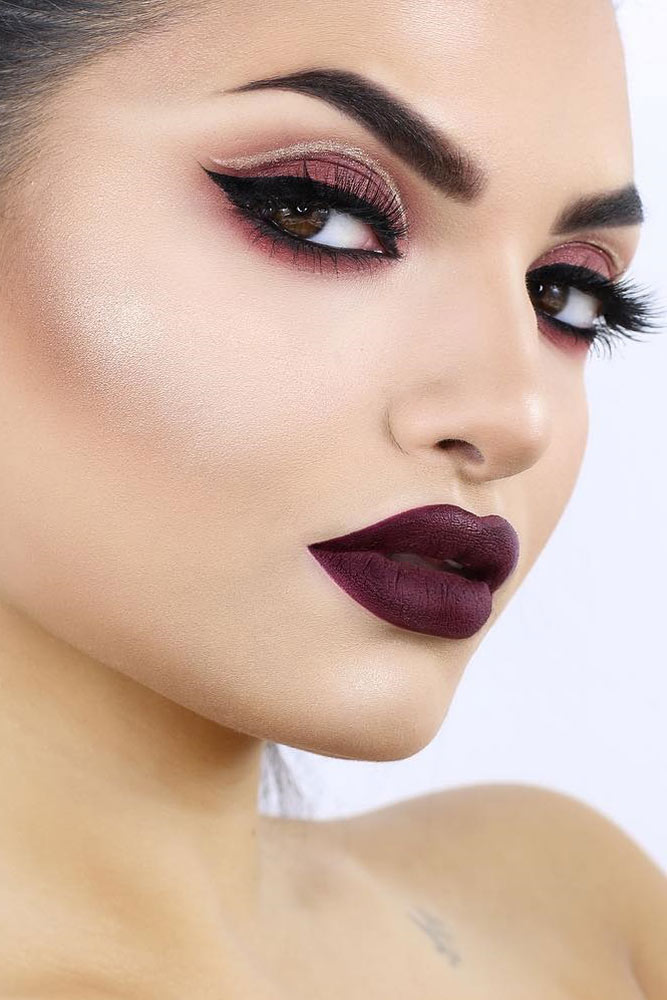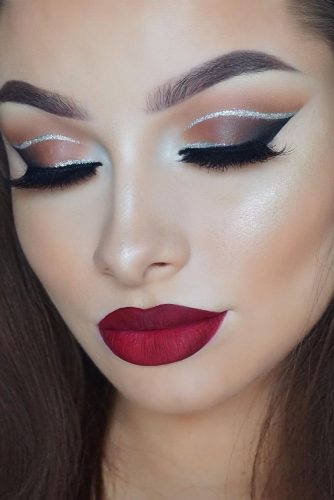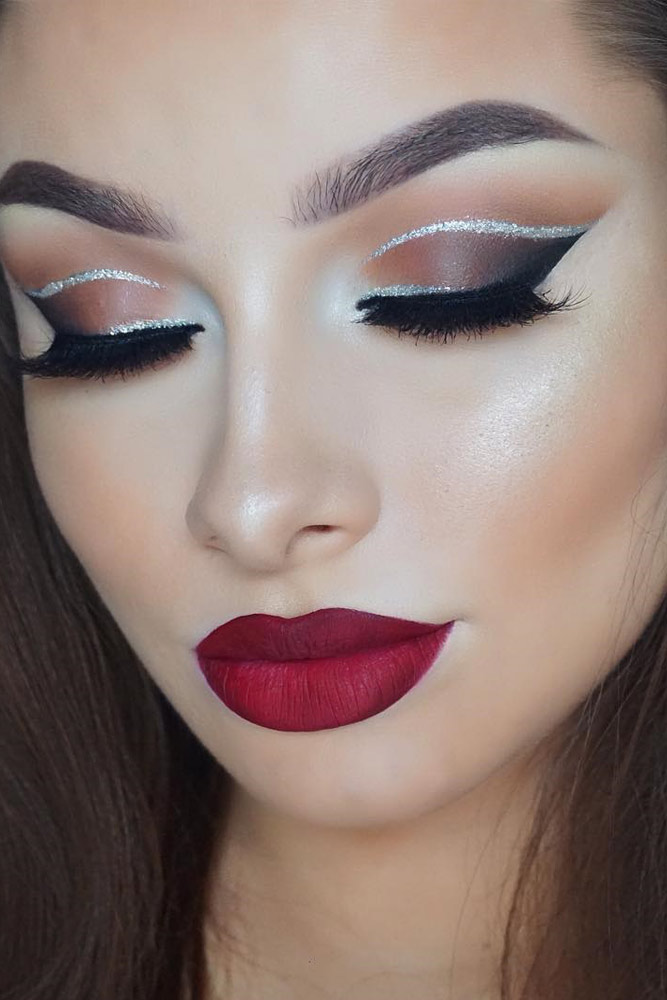 Source: dmr319 via Instagram, meuwsha via Instagram, jessicarose_makeup via Instagram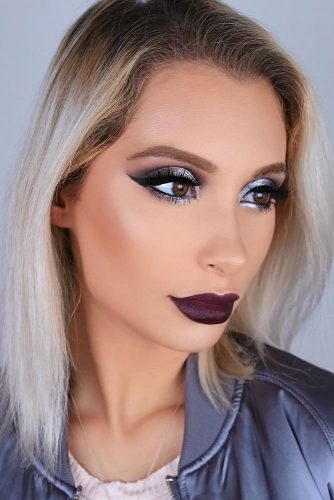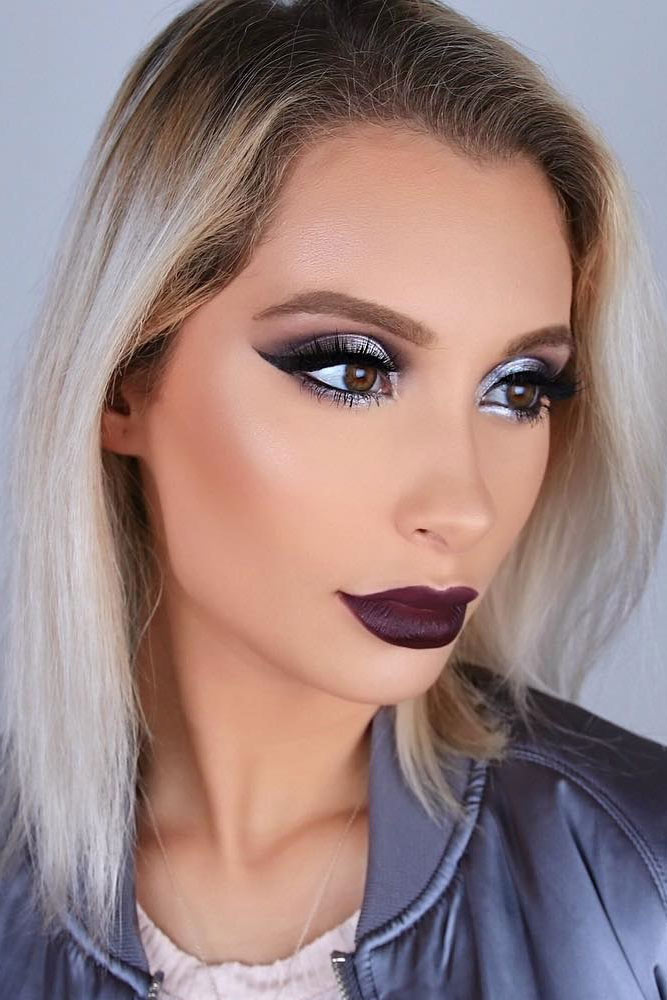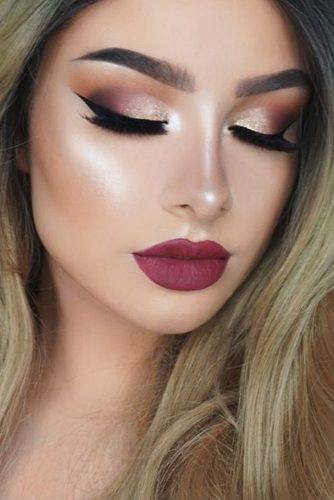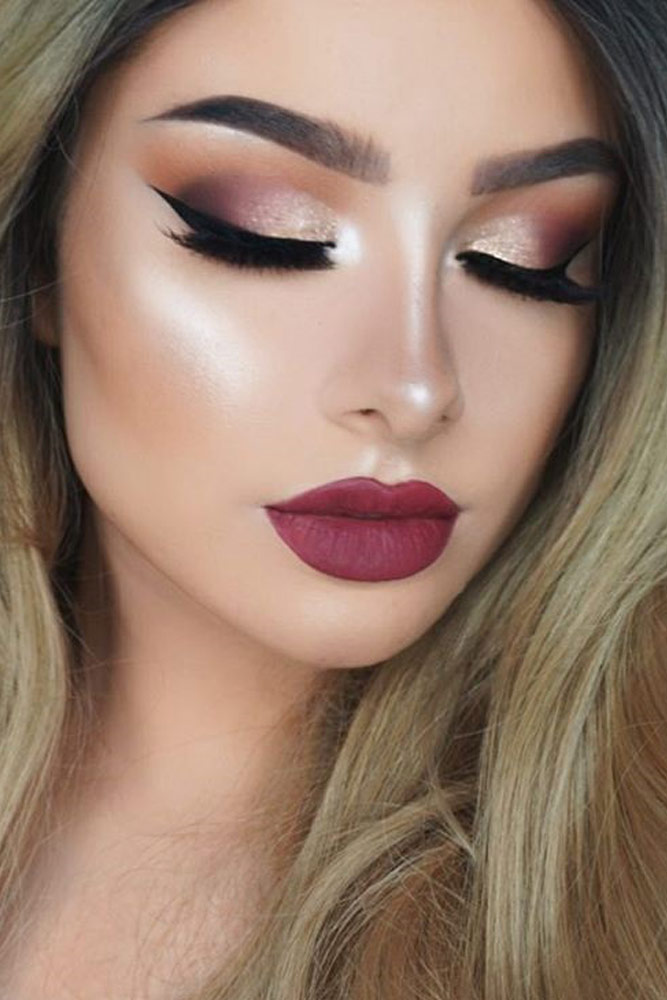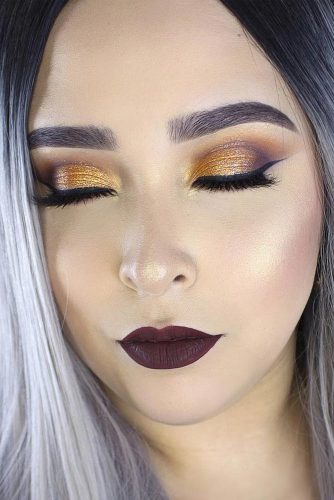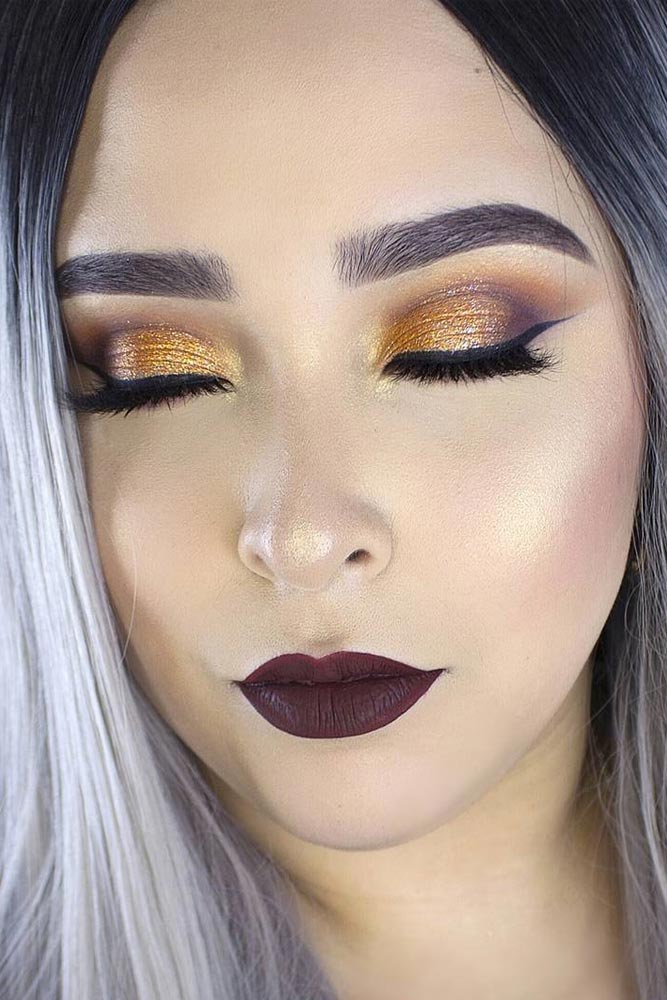 Source: nicolconcilio via Instagram, jessicarose_makeup via Instagram, wickedbeautification via Instagram
Lip makeup in saturated colors will be ideal for the holiday season. Which shade of berry works for your complexion?
Amazing Christmas Makeup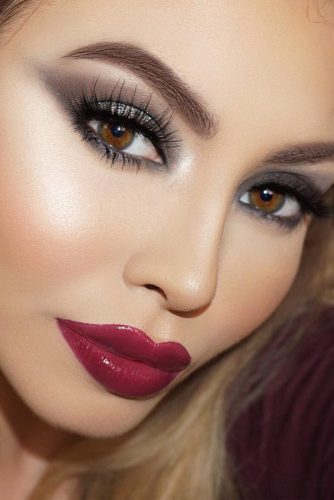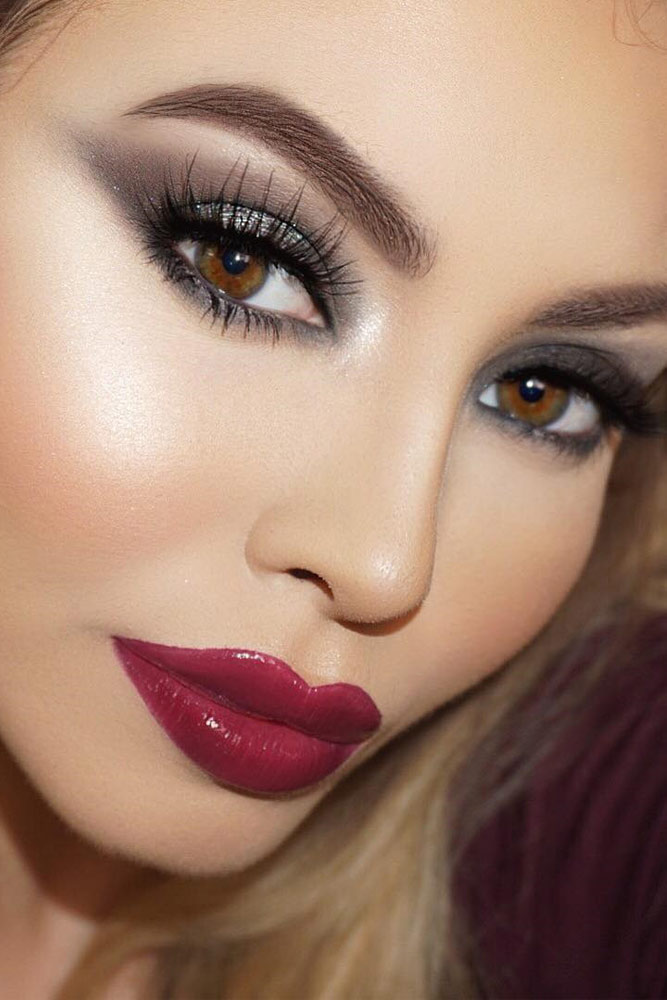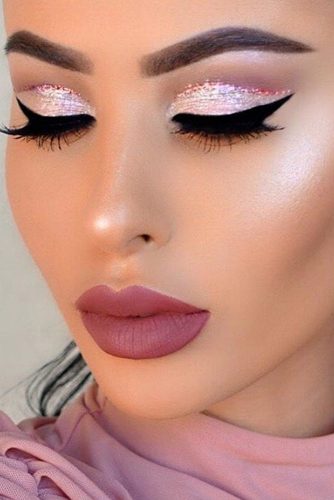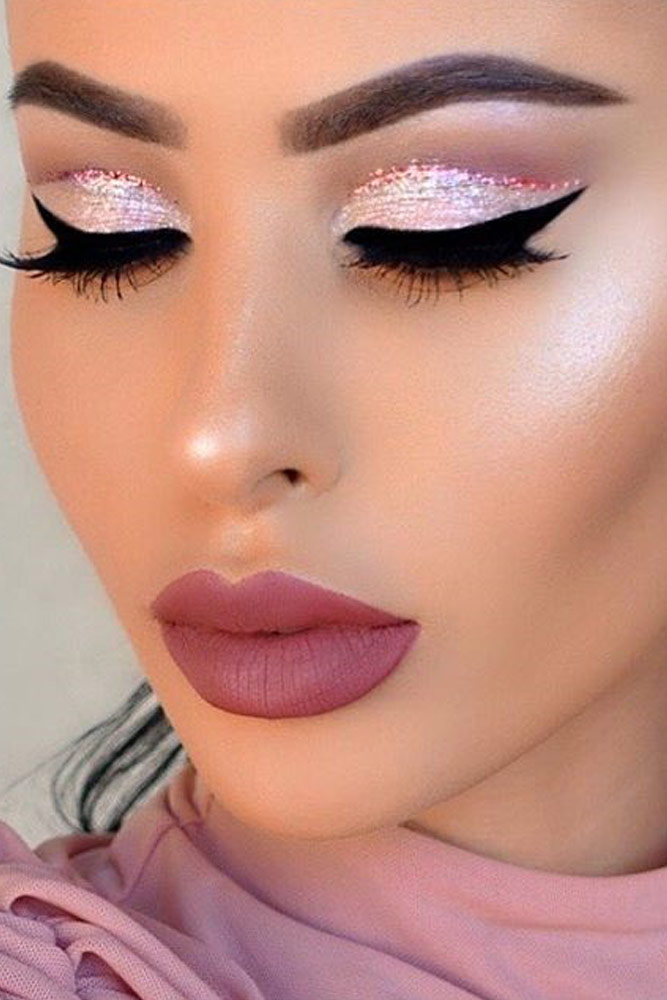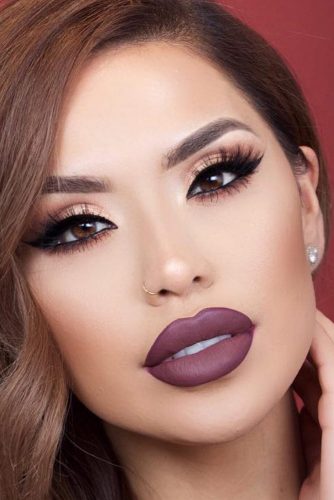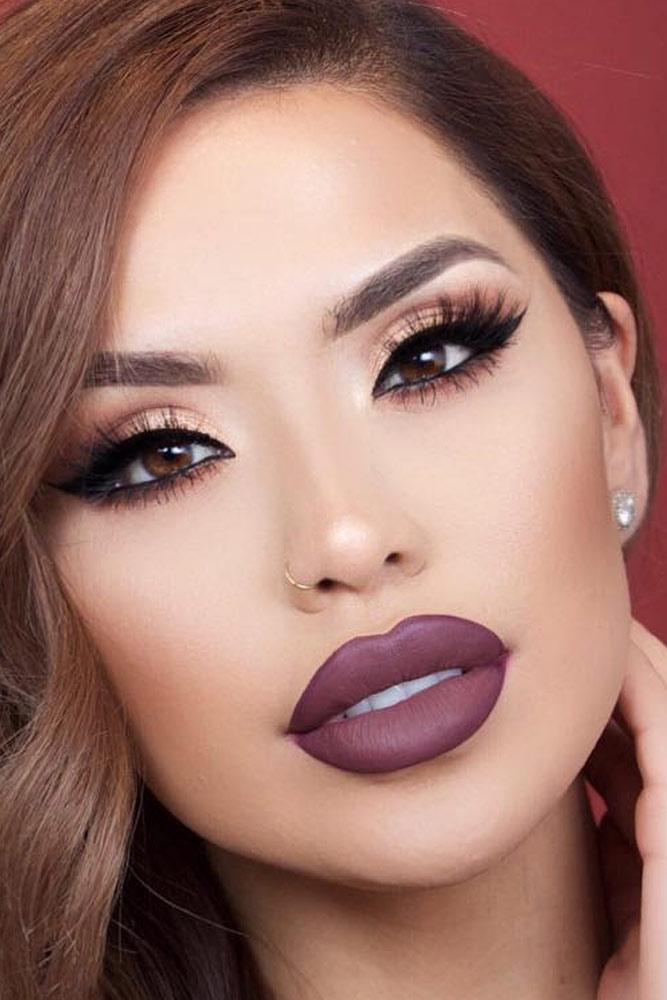 Source: jadeywadey180 via Instagram, amrezy via Instagram, iluvsarahii via Instagram
Holiday looks can be all in, that is, with accents both on your eyes and also the lips and eyebrows. And that will be appropriate, not vulgar.
FAQ: Christmas Makeup
How do you apply loose glitter to eyelids?
Apply eyeshadow base carefully to your eyelids.
Pick up a little bit of glitter and press it on the lid with your fingers. You can use a wet brush instead for a more precise application.
Use a scotch tape to remove the fallout. Use it first on your hand just to take off a little bit of stickiness.
How to do candy cane eyeliner?
Draw a wing with a white liquid liner.
Take a red liquid liner and delicately pain on little stripes, try to make them symmetrical.
Take a red eyeshadow and apply slightly to the lower lash line, blend it out.
Apply mascara and/ or false lashes.
Was this article helpful?