Has it ever occurred to you that brown nails seem to have been left out, despite a wide plethora of brown nails ideas circulating the fashion world? The reason for that may hide in a neutral vibe that the color tends to bring into the look. Yet, on a brighter side – the is a variety of different shades of brown nails that are entirely timeless and can fit into almost any dress code and style. On top of that, the cultural meaning that the hue bears deserves your undivided attention. That is precisely what we will center our attention at in this professional nail shade review. Hop right on!
Brown French Tip Nails
@nail_sunny
i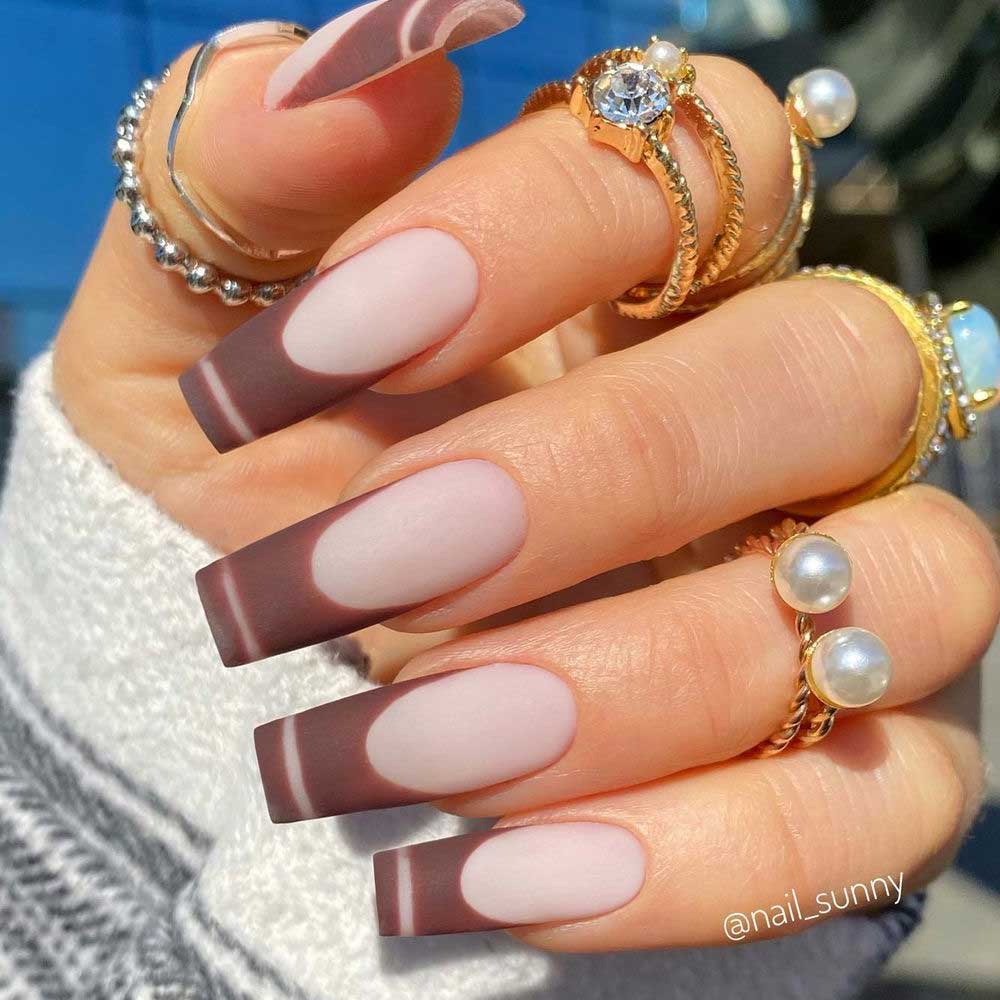 @puro.nails
i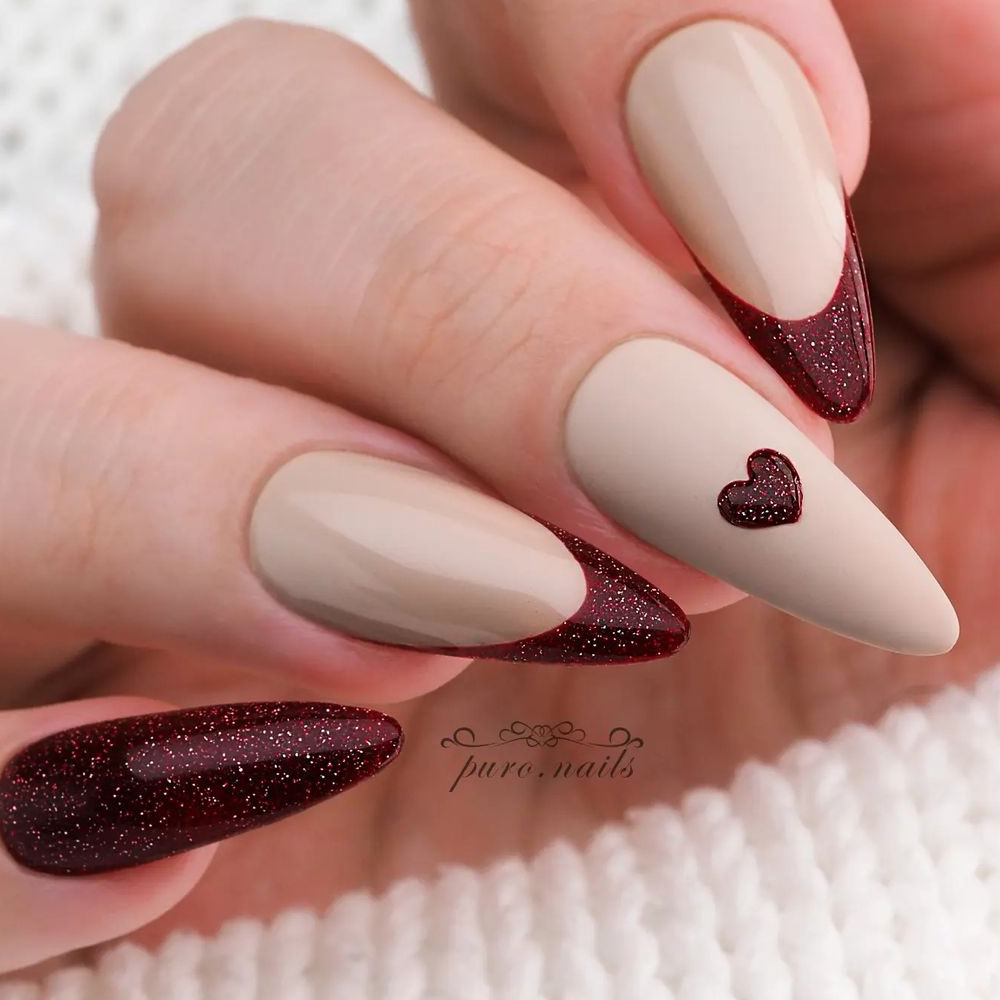 @nail_sunny
i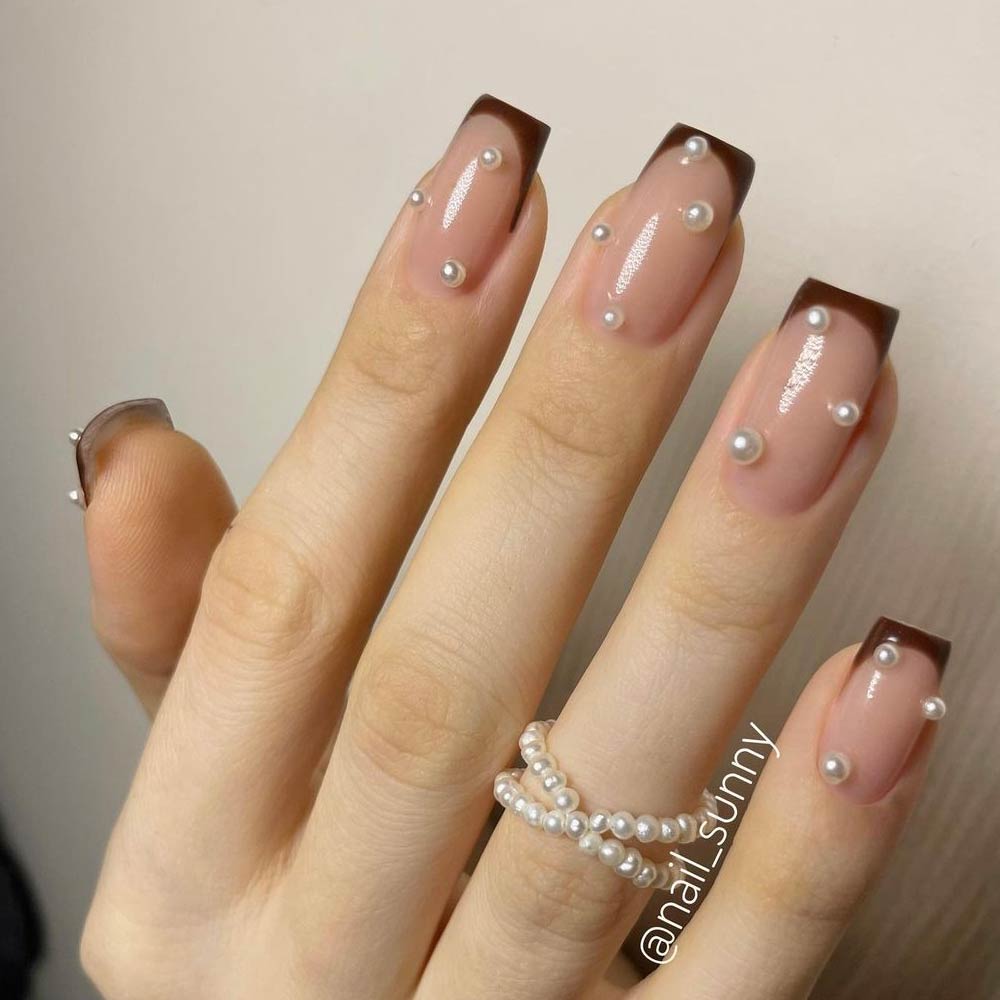 @nail_sunny
i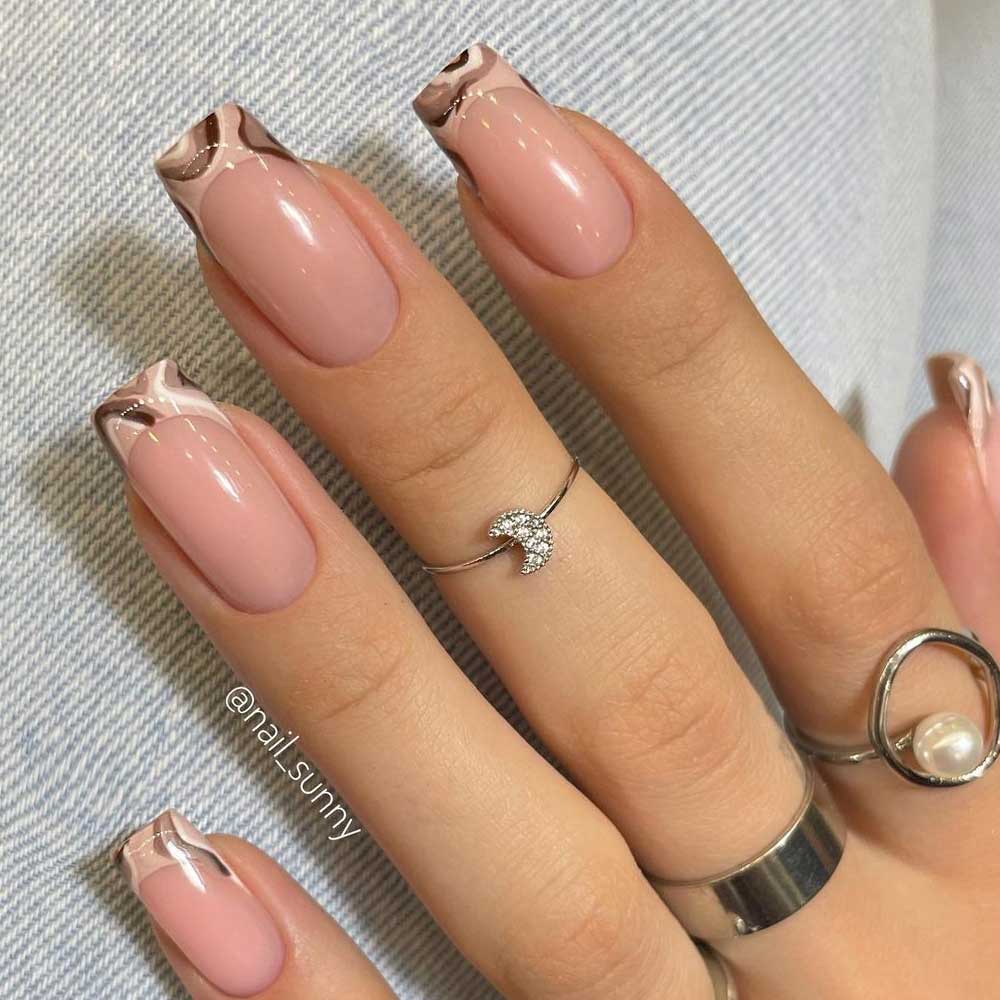 /
What can be classier than the mixture of coffin nails and French tips? Maybe an ombre, but that is not the point we wish to make. The truth is that even a universal design can stand out when paired with trendy techniques. For instance, matte brown nails may look slightly dull on their own, especially if you sport a strict dress code. However, experiment with just the tip, and your nude brown nails will shine bright.
Did you know that in Middle Eastern culture, brown is the color of comfort and harmony? Should you feel like these things are currently missing from your life – start with smaller upgrades. A brown French manicure is merely one of the countless options to pick from!
Different Shades of Brown Nails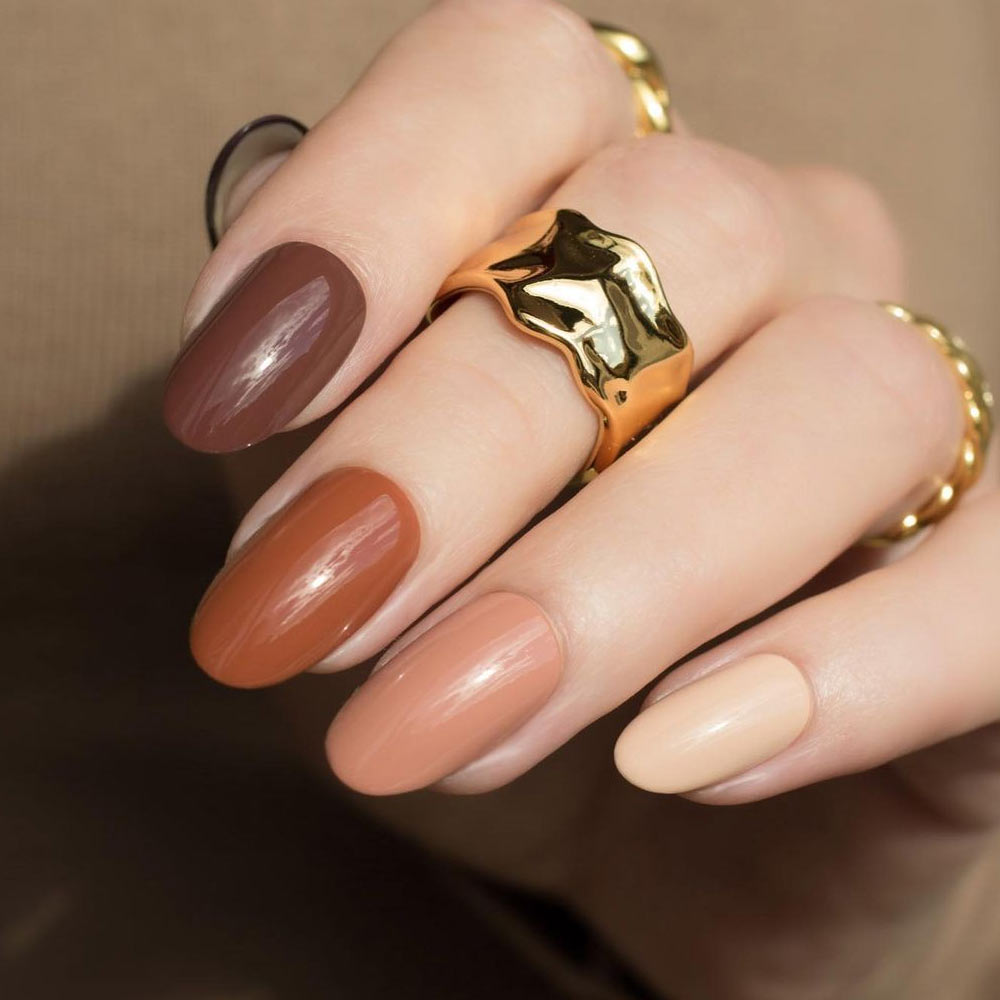 Credit photo: Instagram.com/so_nailicious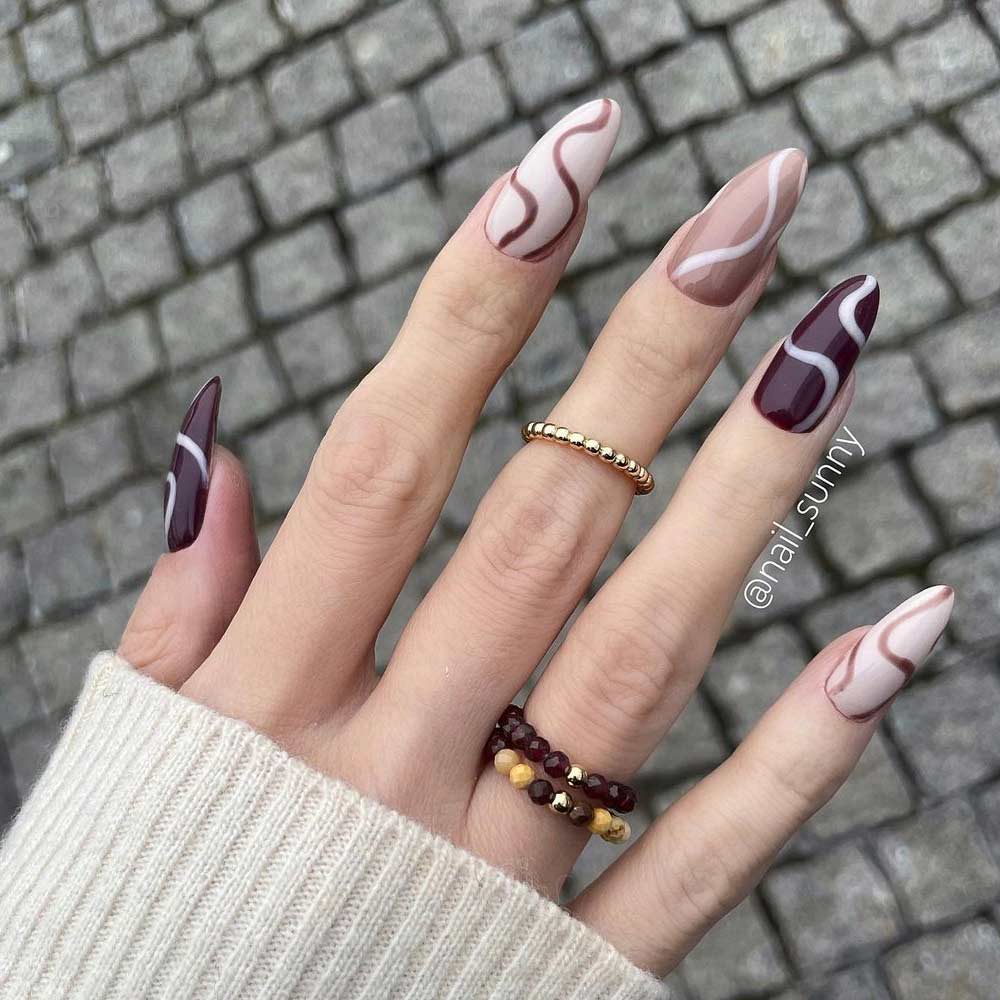 Credit photo: Instagram.com/nail_sunny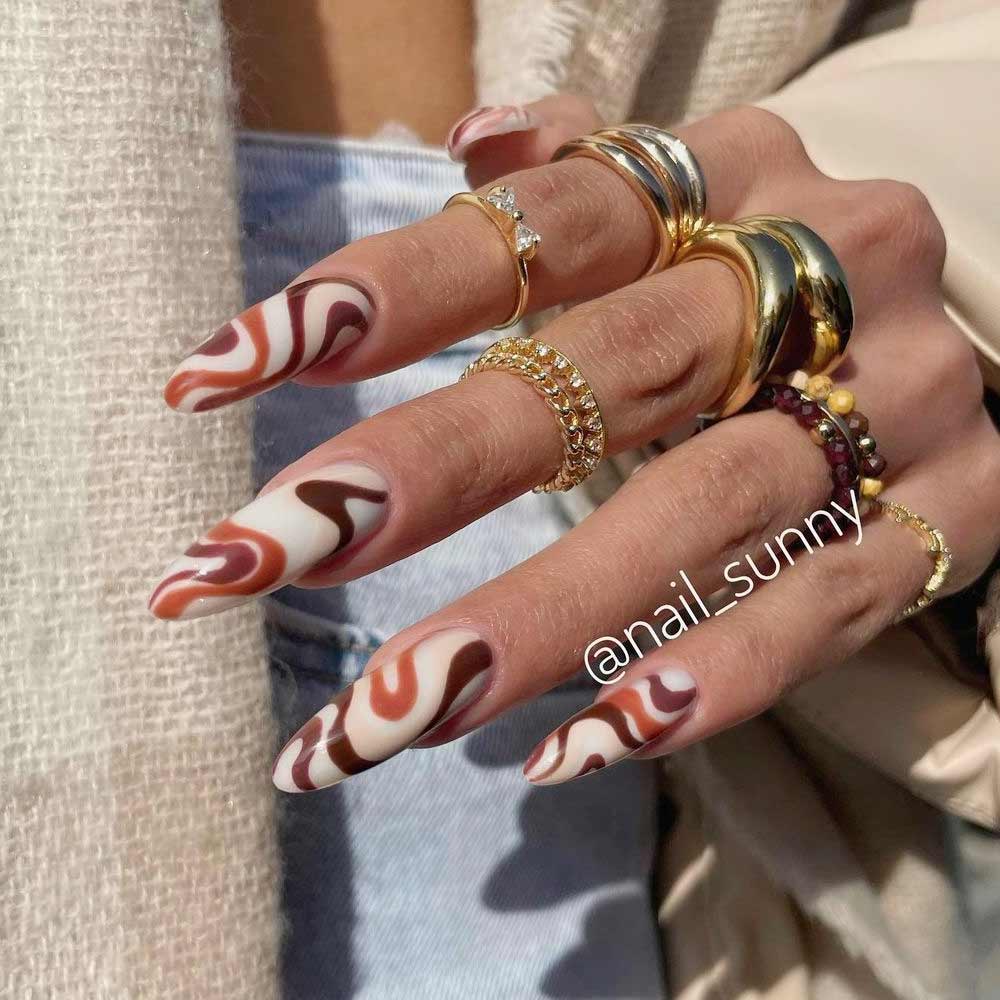 Credit photo: Instagram.com/nail_sunny
Acrylic nails have deserved all the rep they get all due to the incredible versatility of nail art ideas it is possible to pull off with the technique. Besides, the incredible lasting effect and protection serve as additional perks. You may have sported a fair share of acrylic coats so far, but how do you feel about a gorgeous brown nails design? As you can see, brown French tip nails are not nearly a limit to play around with. The skillful transition from dark to light or fascinating swirly designs all bring in an artistic vibe if you ask us. Yet, it is best to refrain from wearing the coating when you visit Nicaragua. The cultural background of the shade is anything but appealing.
Matte Brown Designs for Nails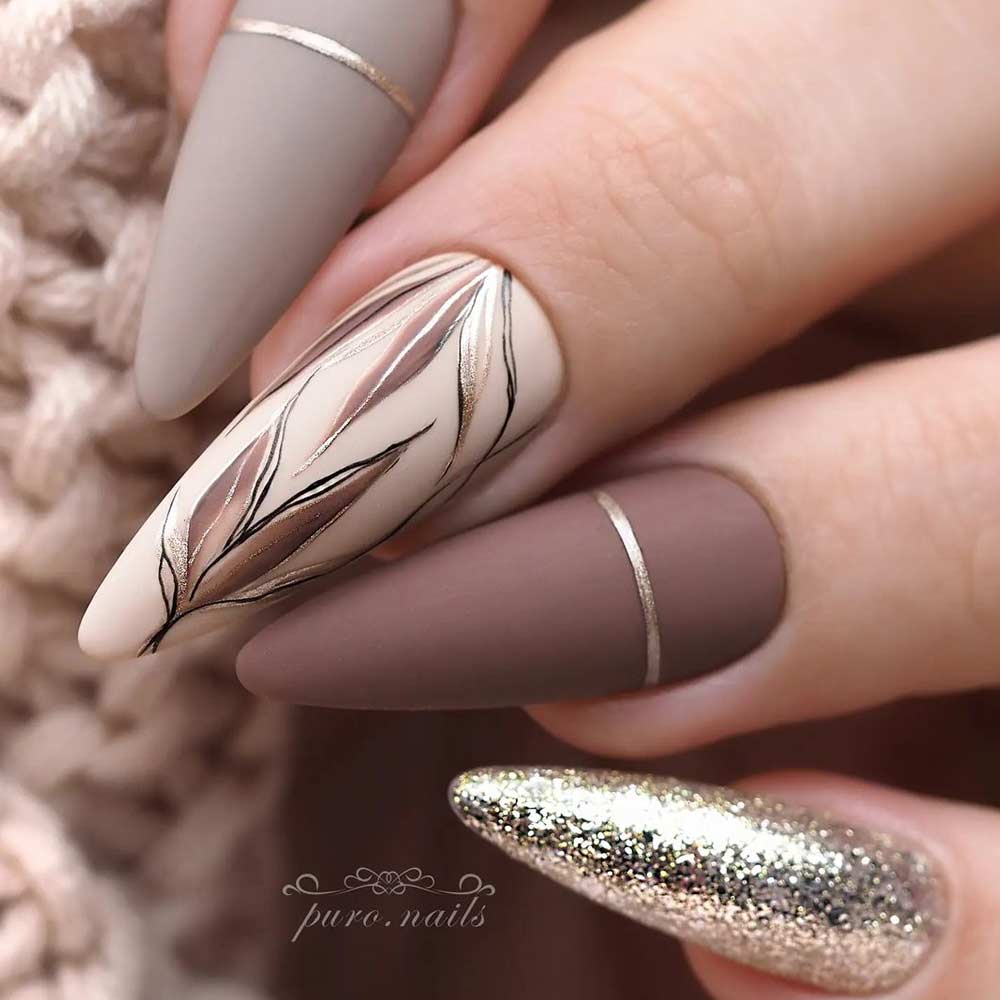 Credit photo: Instagram.com/puro.nails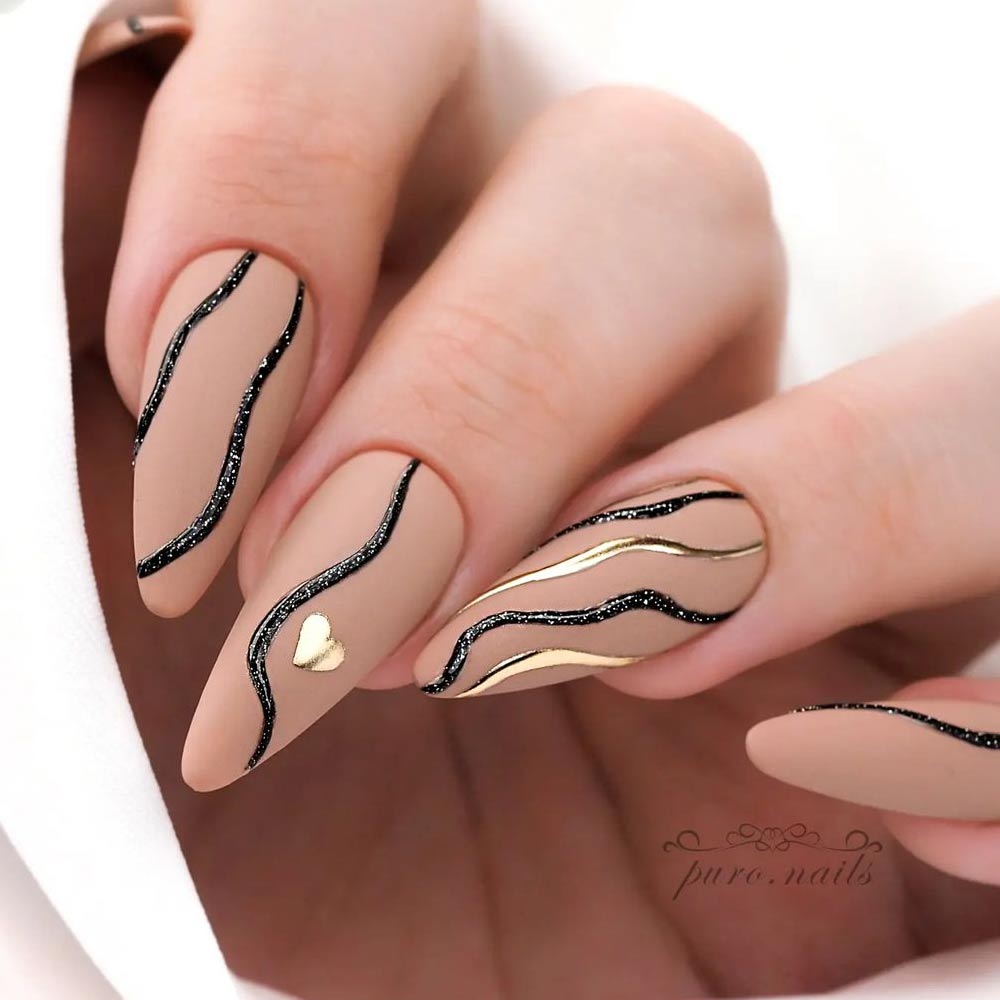 Credit photo: Instagram.com/puro.nails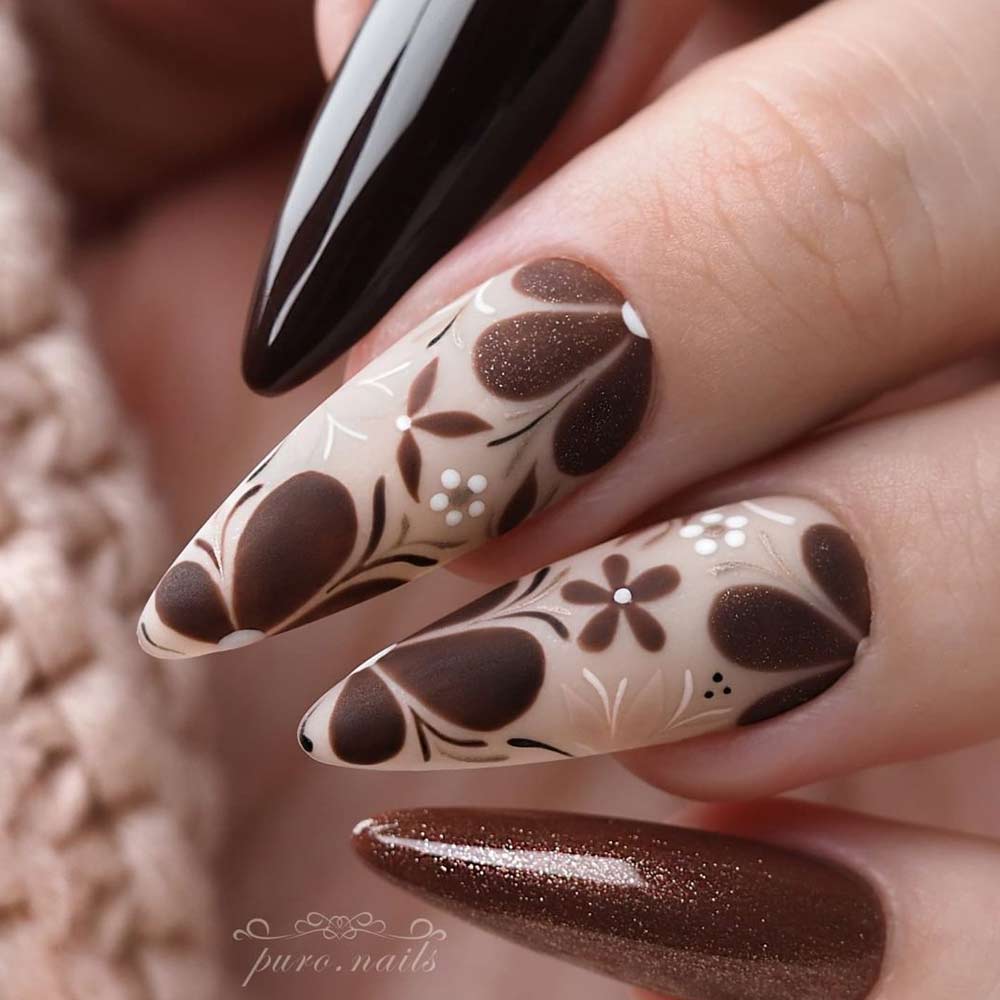 Credit photo: Instagram.com/puro.nails
You can play around with different shades of brown acrylic nails along with either matte, glossy, or a fun mixture of both, all in a single mani. All due to the fact that brown acrylic nails are over-the-edge versatile, you can throw in some tasteful floral or abstract accents into the nail art. You may be already familiar with the fact that in Chinese culture, the shade stands for earthy tones. The connotation ensures that brown coffin nails are perfect for such an earthy and magnificent season as autumn.
Brown Nails with Fall Art
@puro.nails
i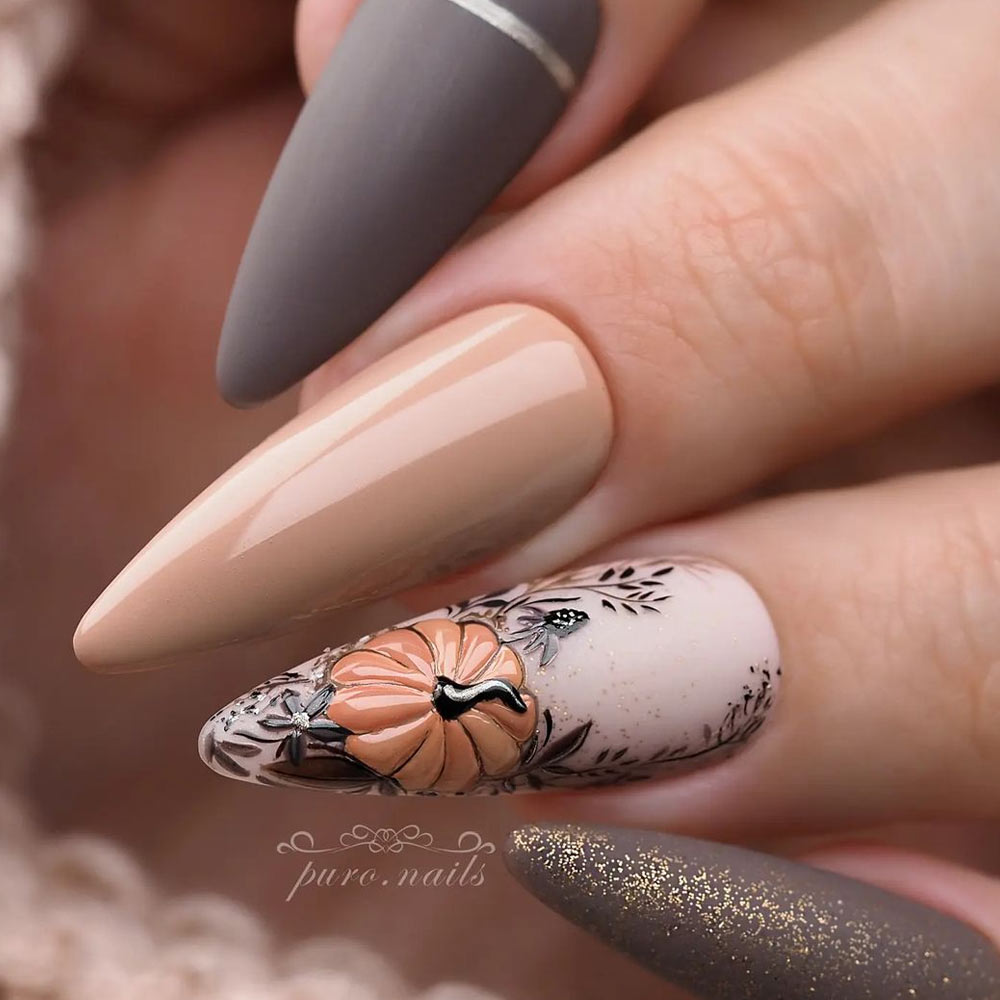 @marinelp91
i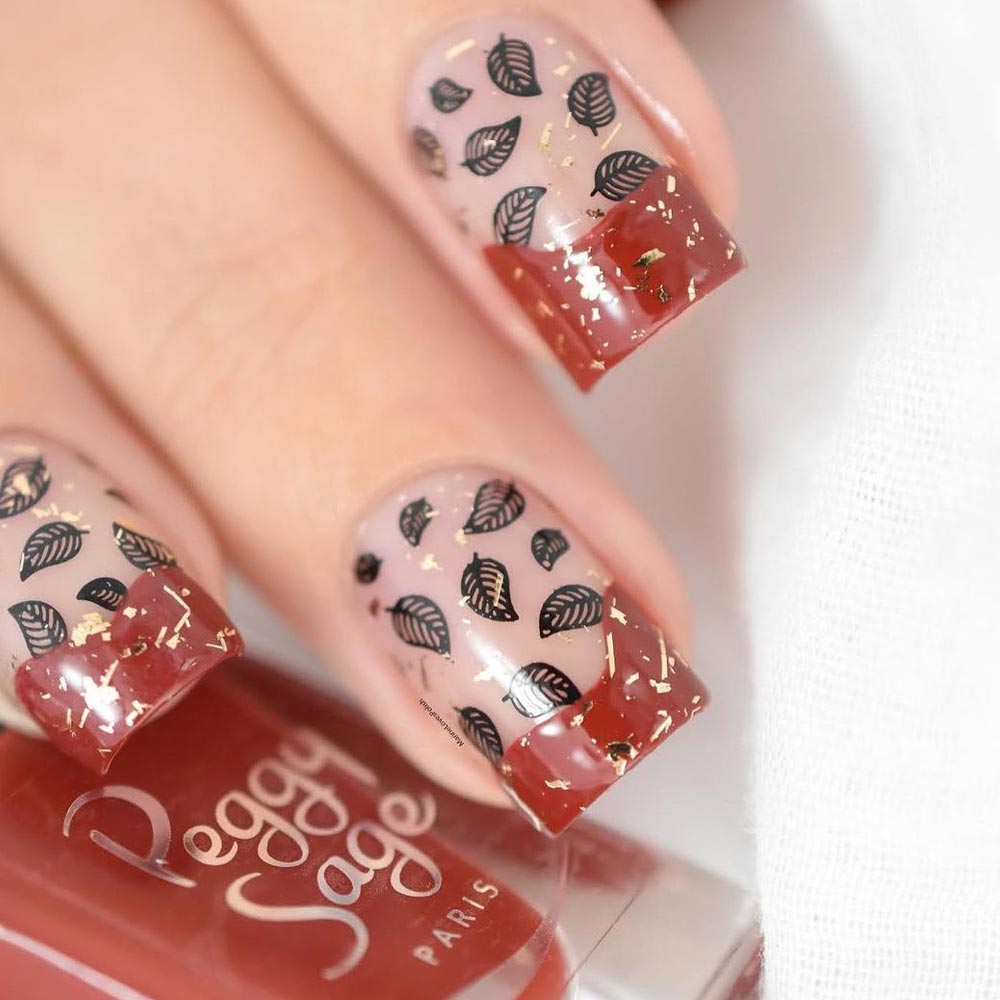 @puro.nails
i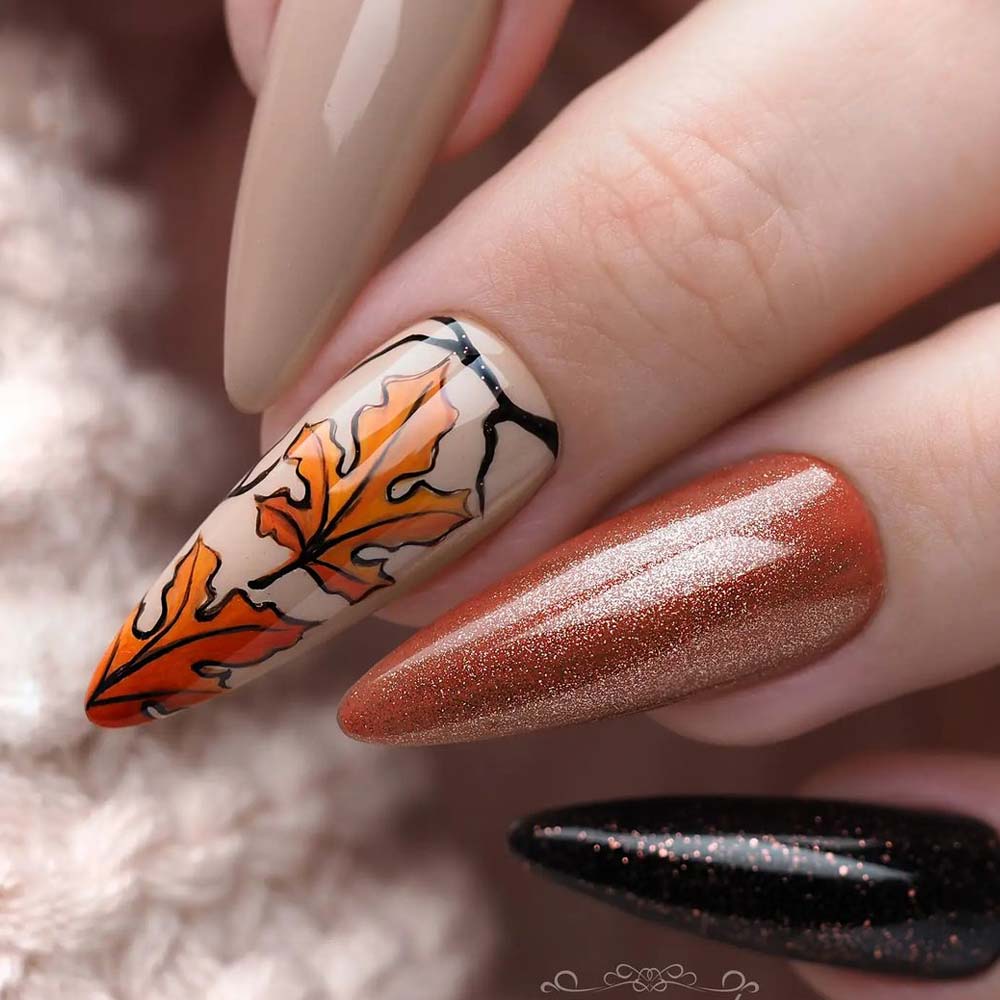 /
Nude Brown Nails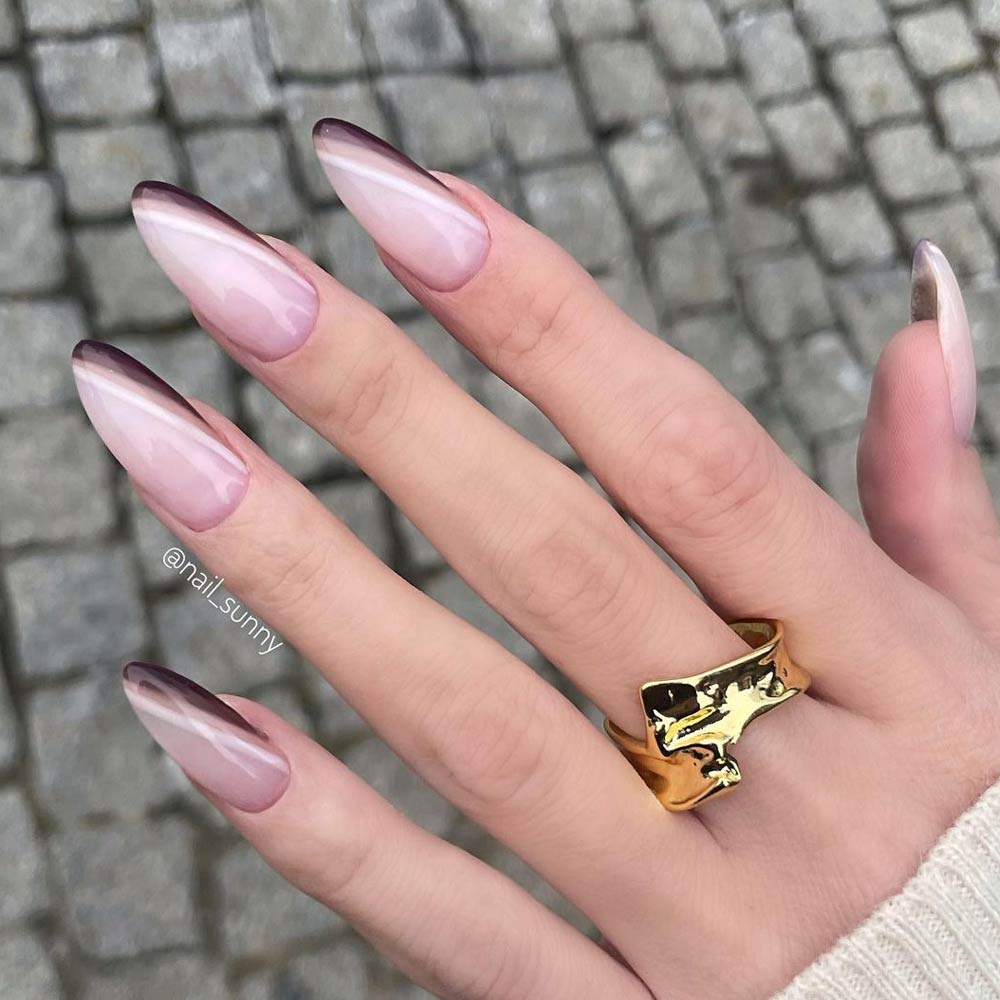 Credit photo: Instagram.com/nail_sunny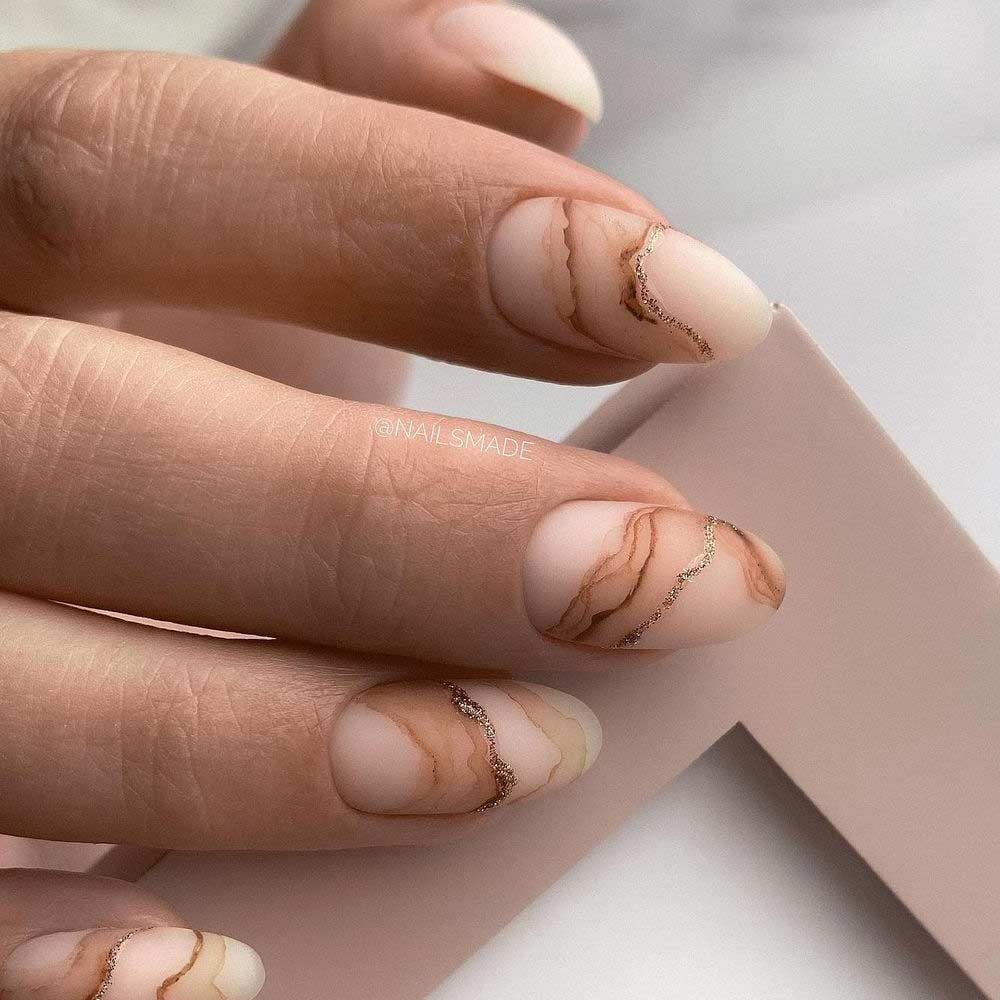 Credit photo: Instagram.com/nailsmade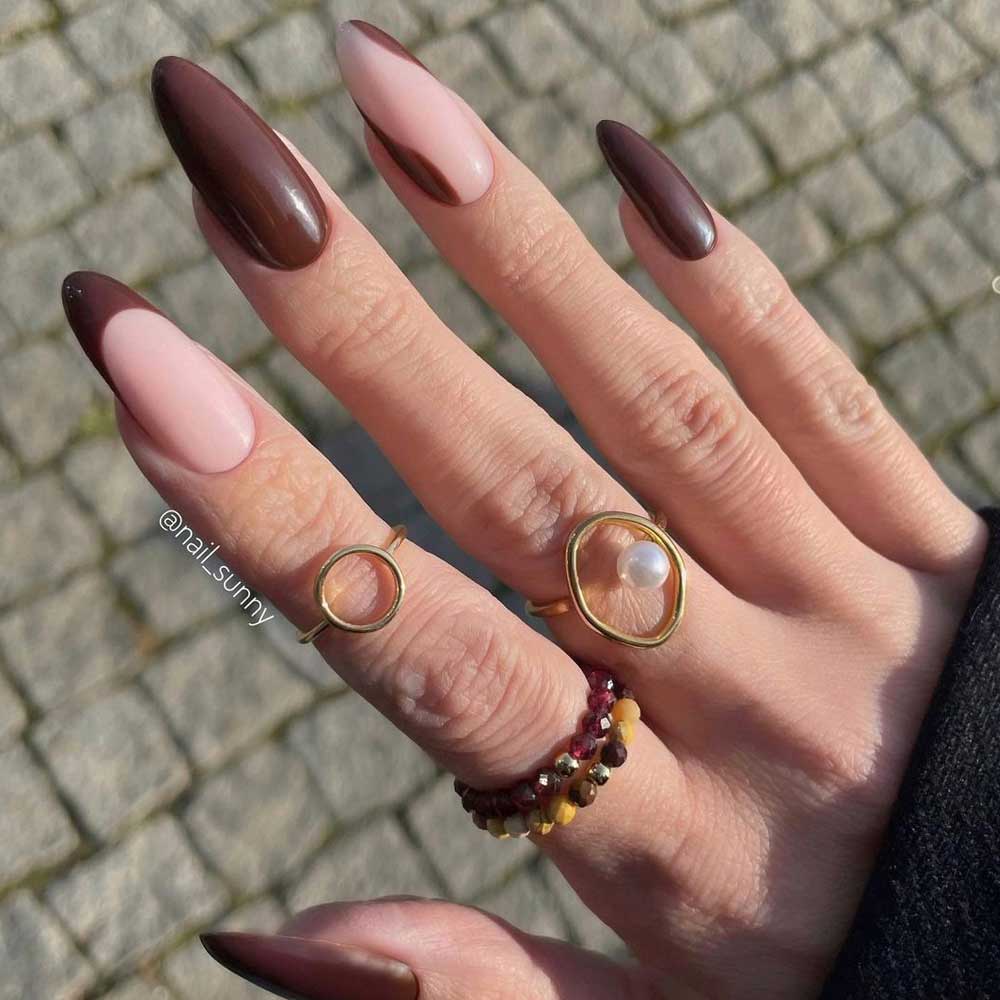 Credit photo: Instagram.com/nail_sunny
Nude nails aren't reserved for pink tones solely. An impressive range of light brown nails carries the meaning of neutrality. Whether it is a side French tip of professionally done marble nail art, the correspondence with brown fall nails is seamless. Should we dare mention that in various Western cultures, brown is viewed as the shade of health and stability? Thus, if you want to make a first impression that lasts, one of these gorgeous nail designs is there for your inspiration.
Brown Nail Designs with Glitter
@puro.nails
i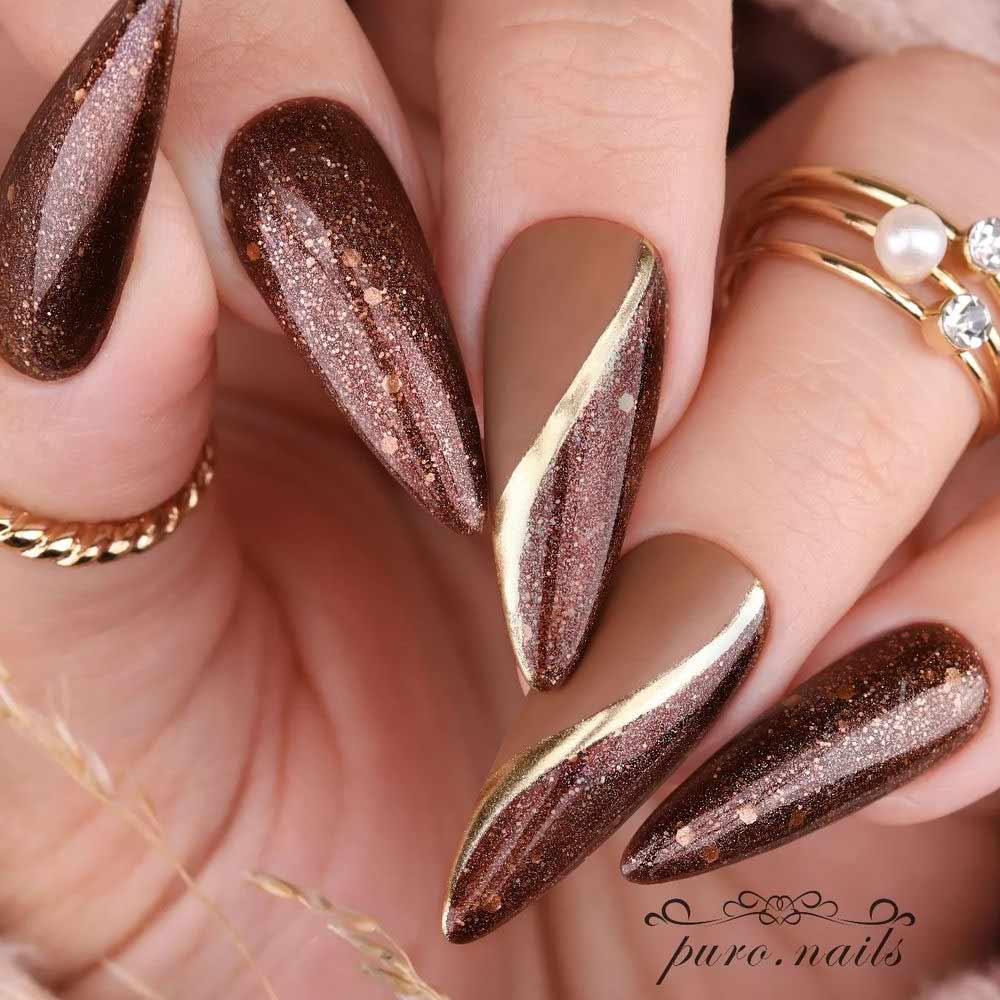 @marinelp91
i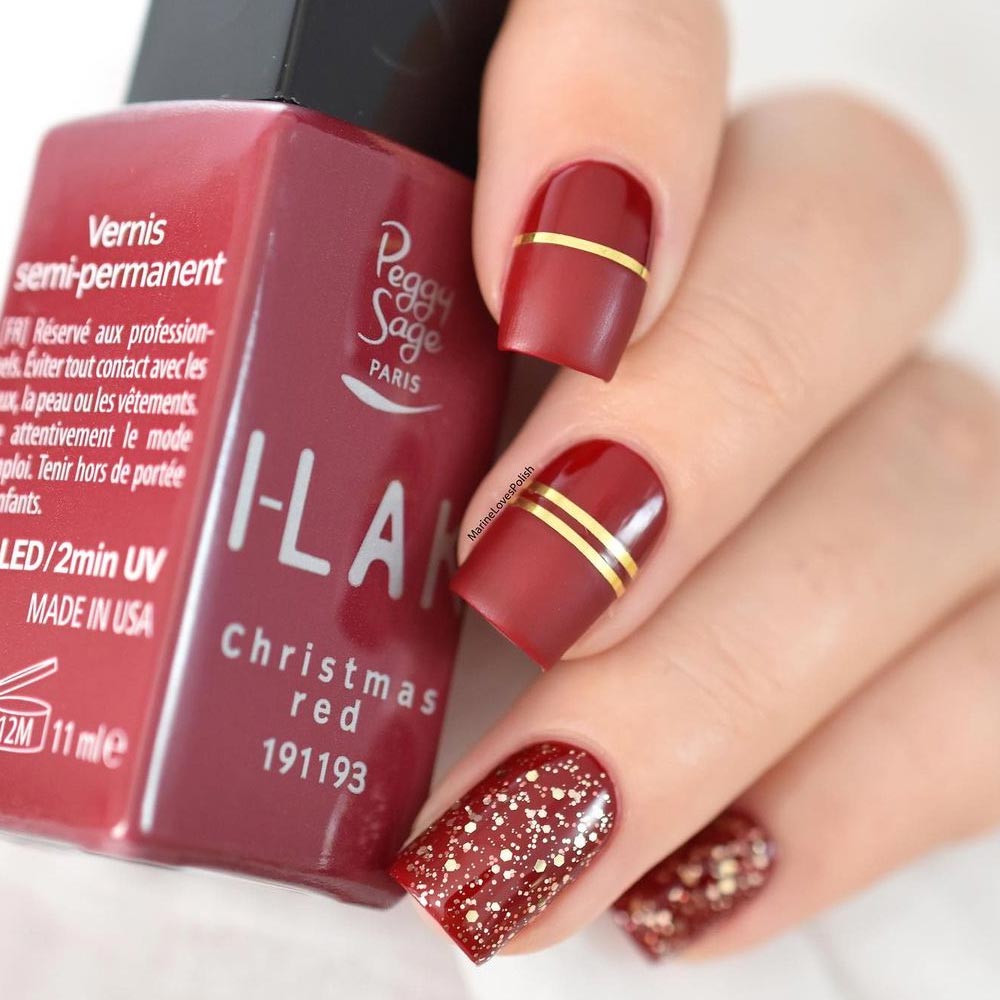 @marinelp91
i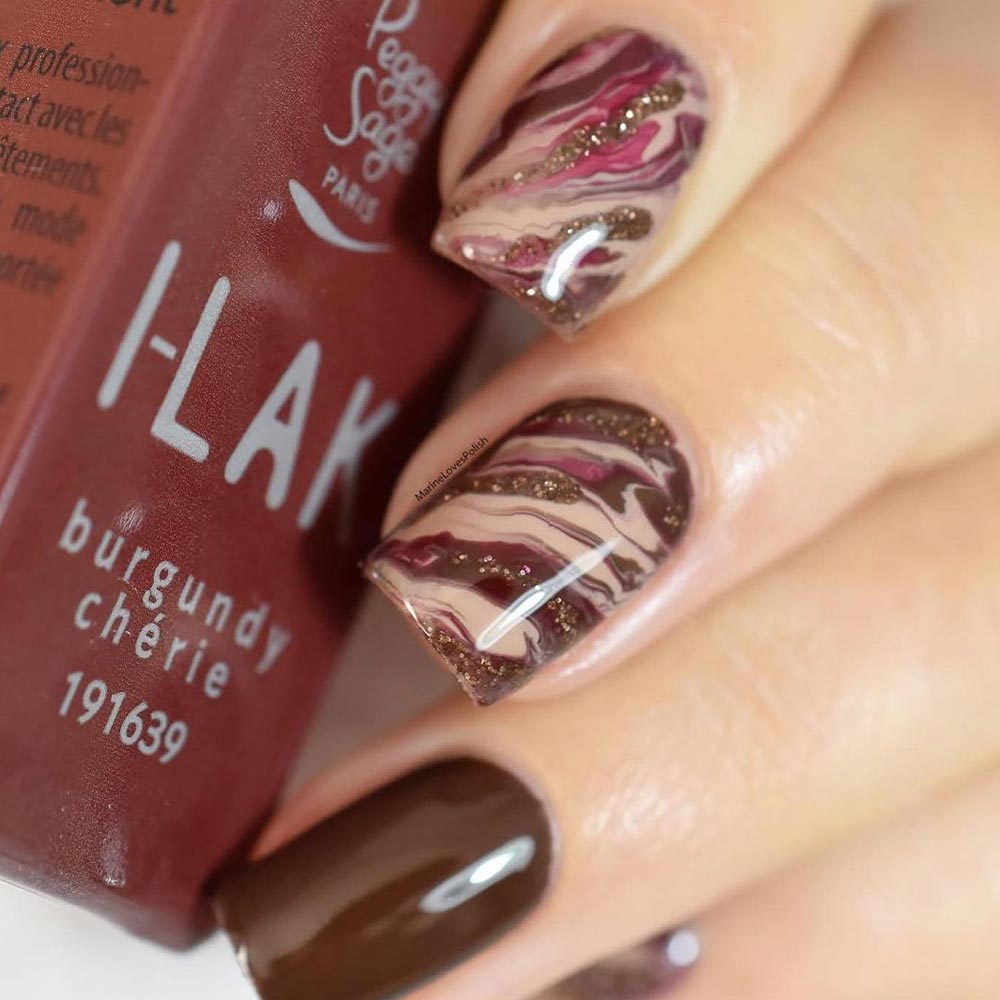 @nailsandtowel
i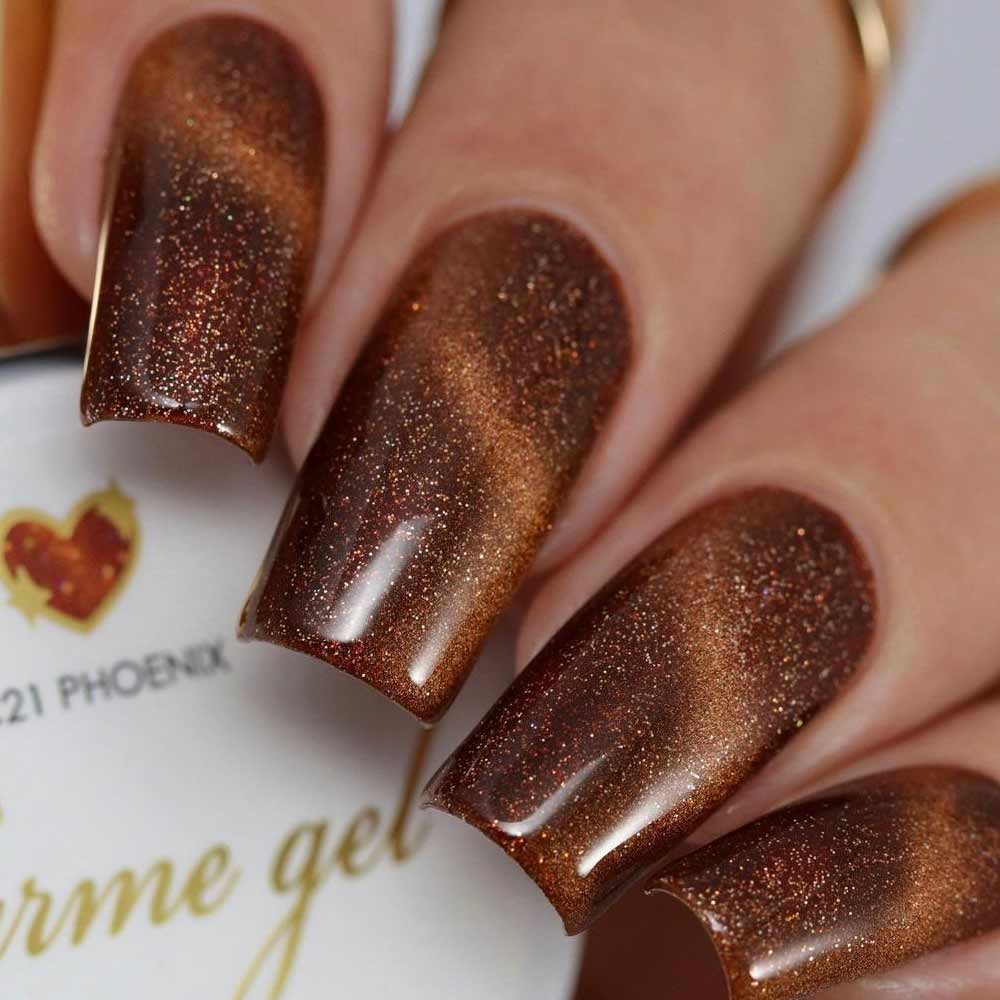 @Shutterstock
i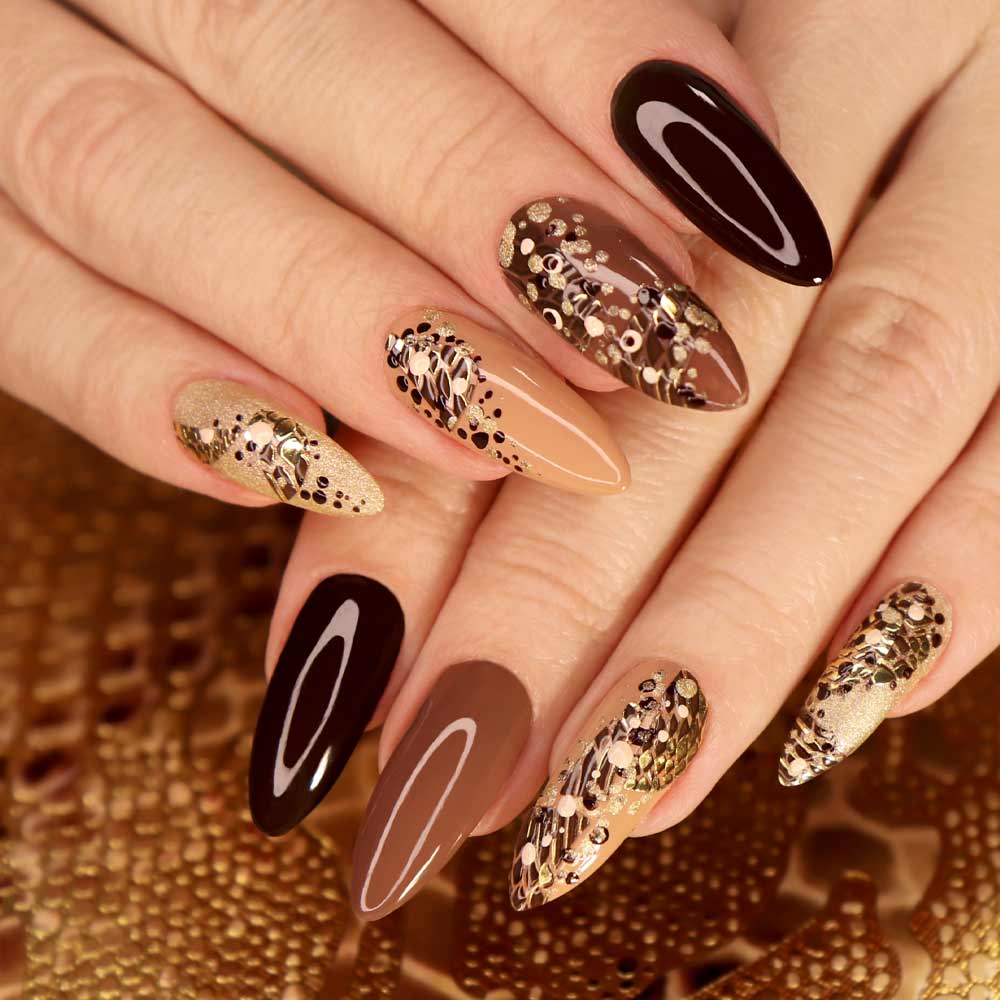 @Shutterstock
i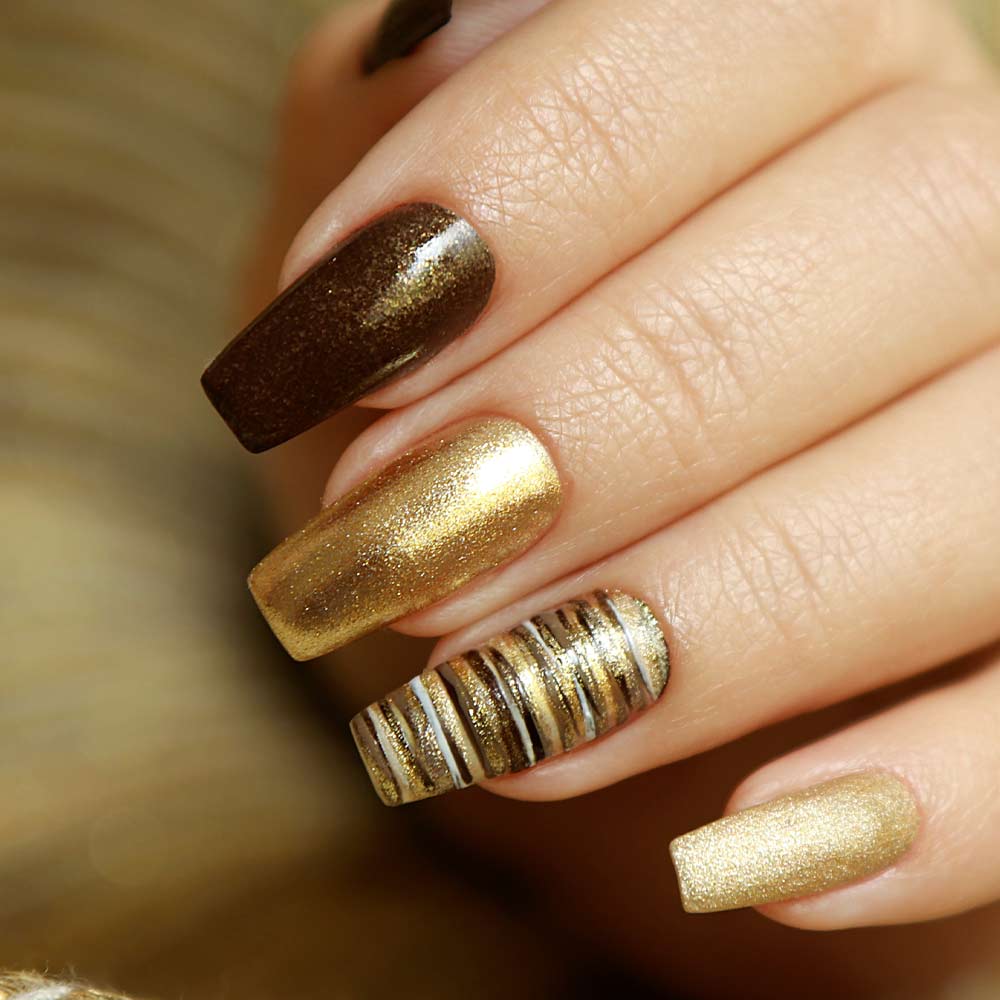 /
It's already been mentioned that coffin brown nails project a neutral vibe when needed. But, there is rarely a single side to any hue, don't you agree? That is why if you are looking for a more joyful and obvious coffin brown acrylic nails representation, all it takes is to add some glitter to the scene. You don't have to go over the edge with sparkles, a single accent should be enough, but the sky is the limit. What is more, in the United States, brown is one of the best marketing colors. It signifies reliability and dependability. So, if you are about to ask for a promotion, you may want to experiment with your brown tip nails a little.
Brown Nail Ideas with Animal Prints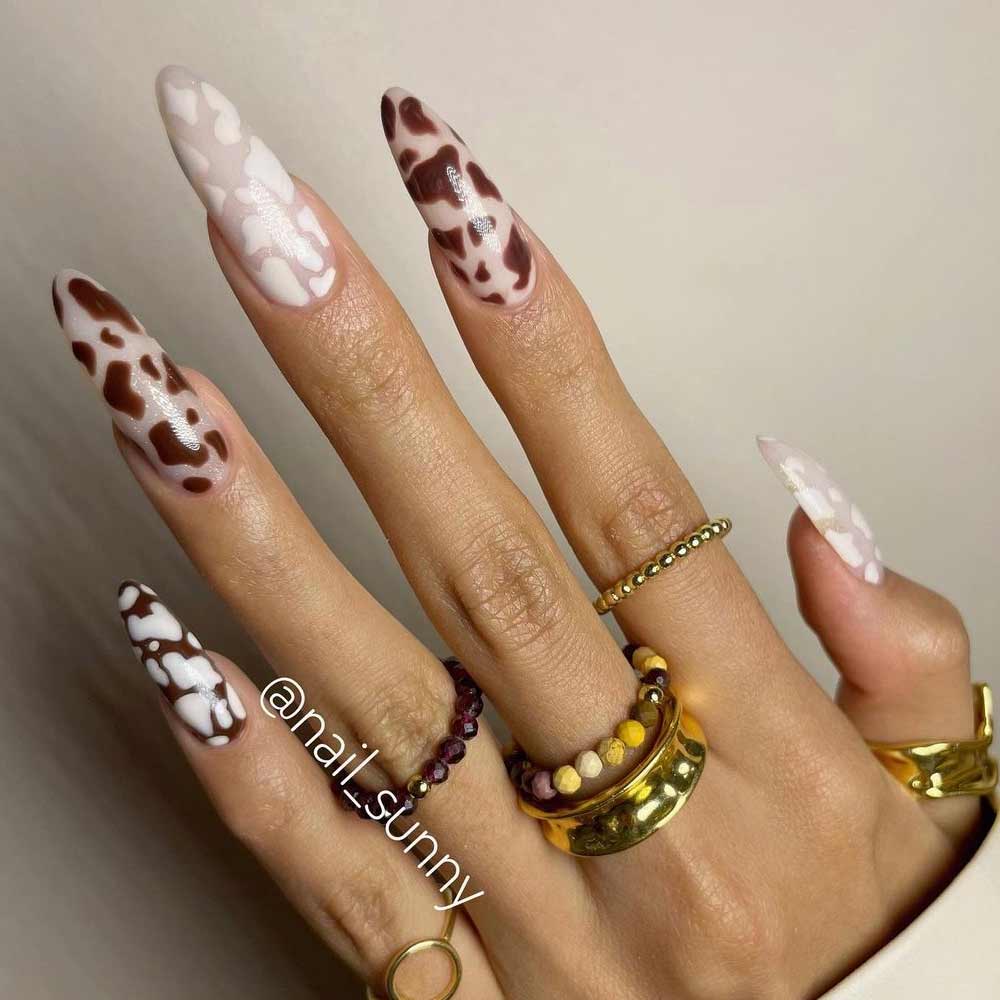 Credit photo: Instagram.com/nail_sunny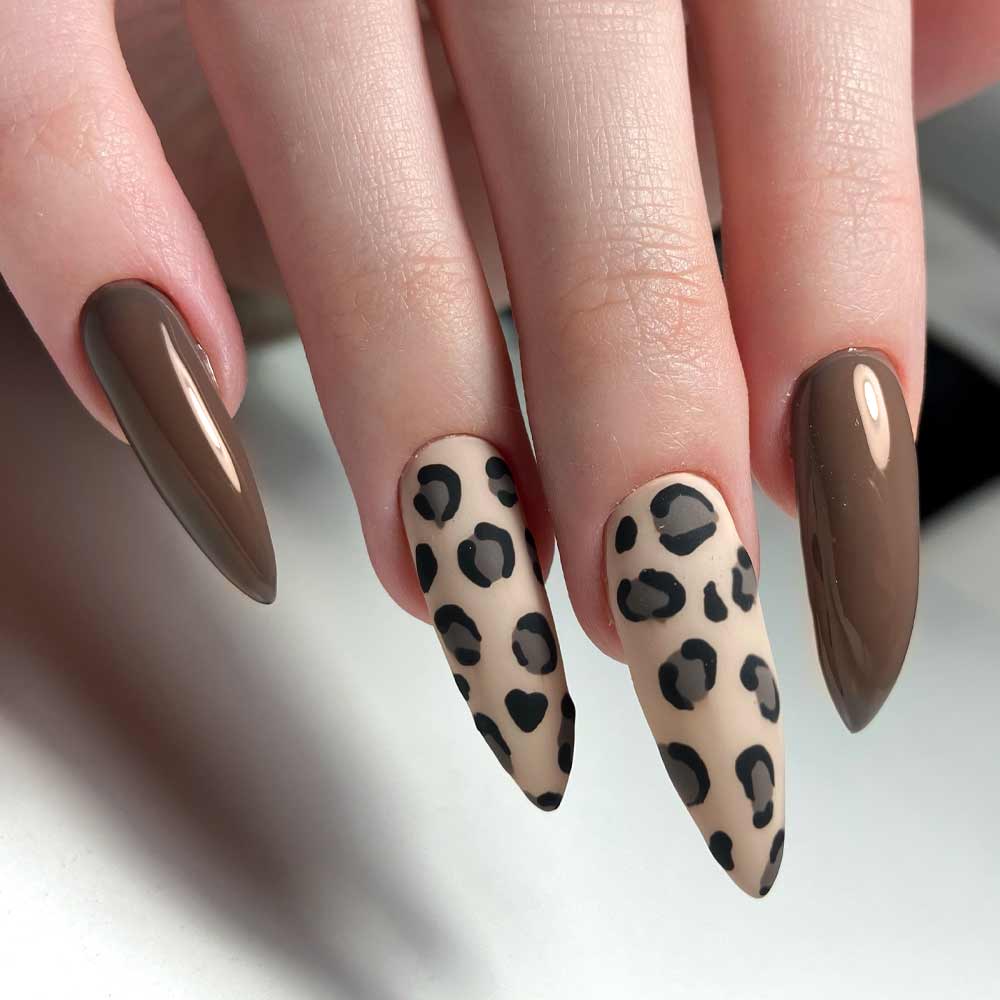 Credit photo: Shutterstock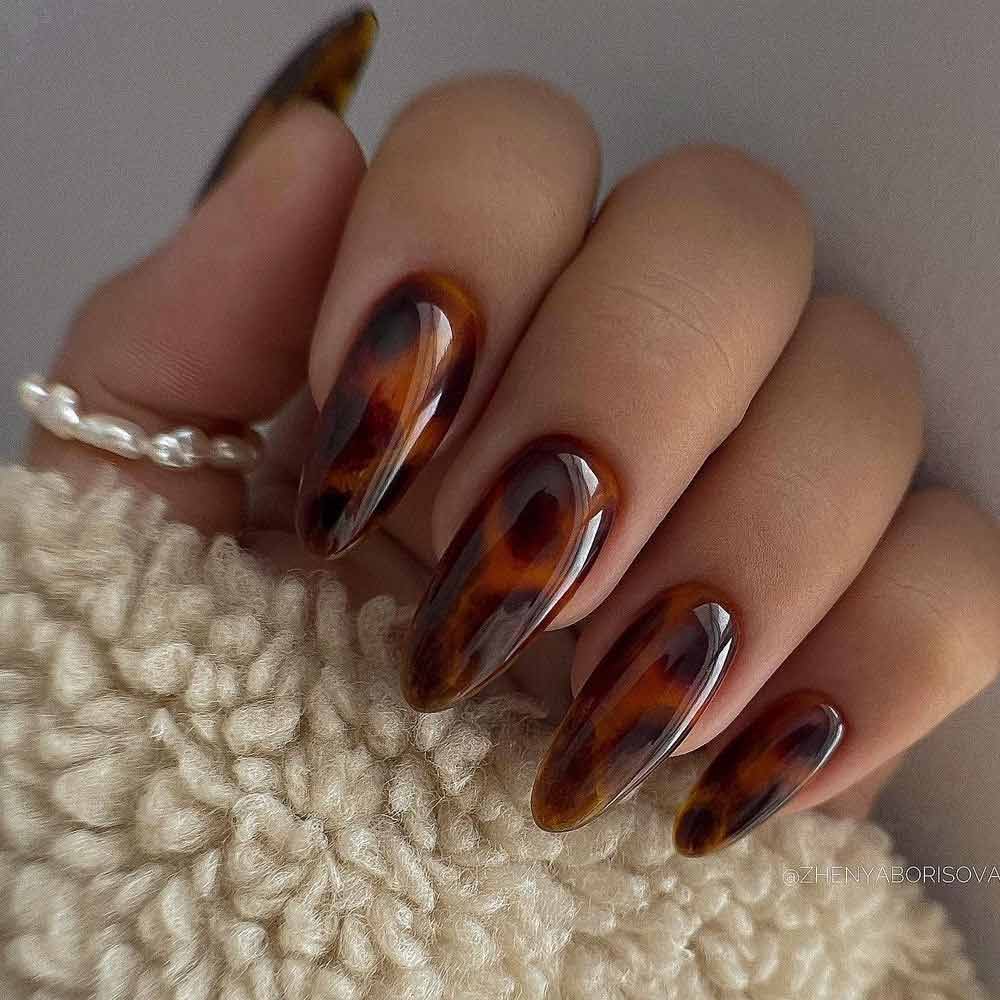 Credit photo: Instagram.com/zhenya__borisova
When you get tired of brown ombre nails, you shouldn't stop your journey with the hues just right there. We suggest you add brown nails coffin with animalistic print to your try-on list. Brown acrylic nails designs with the pattern are less edgy than other shades paired with the print. While that seems like a great way to unite with nature, you should know that according to Feng Shui, brown tints are powerful and vibrate with energy. Thus, you will pay your due to Mother Nature in double when you go this way.