Valentines Day quotes are so heart touching, beautiful, and warm. These sayings can easily improve your mood. You can remember some nice moments of your relationship and smile. These words often have such a deep meaning that they can remind you how happy you are with your sweetheart. Well, due to all the routine, we often forget why and how much we love someone. Sometimes we need a kick, so read on to get it.
Read these quotes about love to pick the one that you will write on a postcard or send to your boyfriend online. Make sure that this quote is kind and pleasing and truly reveals your emotions.
Valentines Day Quotes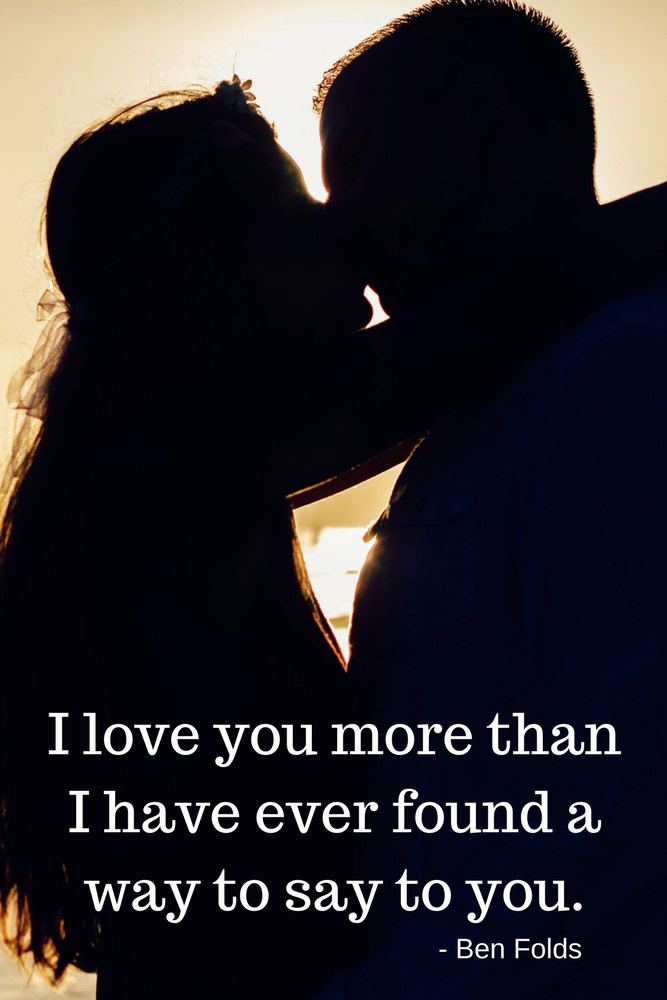 "I love you more than I have ever found a way to say to you. - Ben Folds"
Quote #2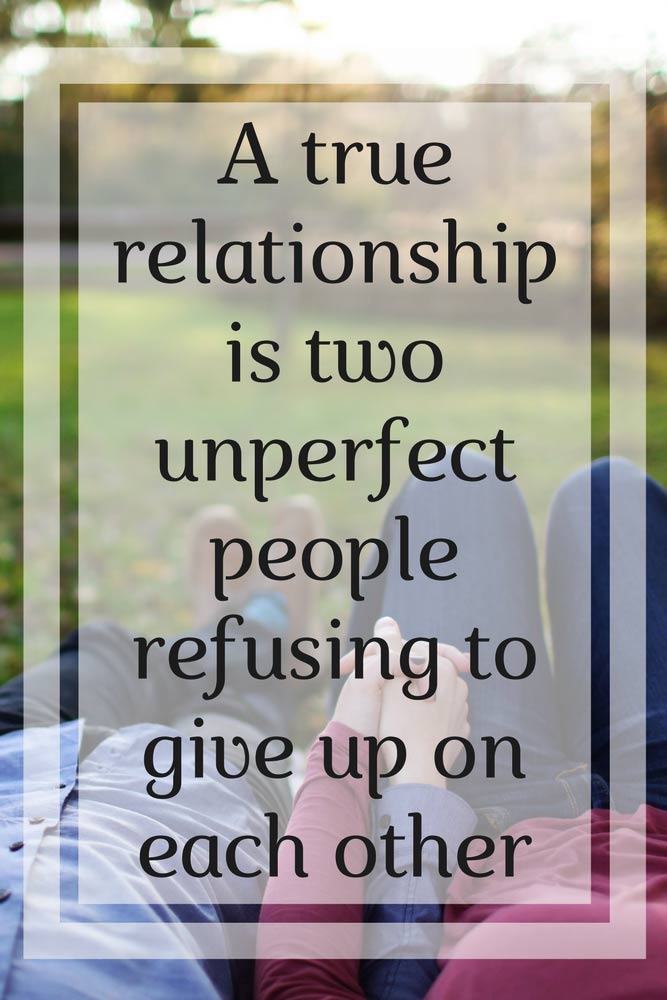 "A true relationship is two unperfect people refusing to give up on each other."
Quote #3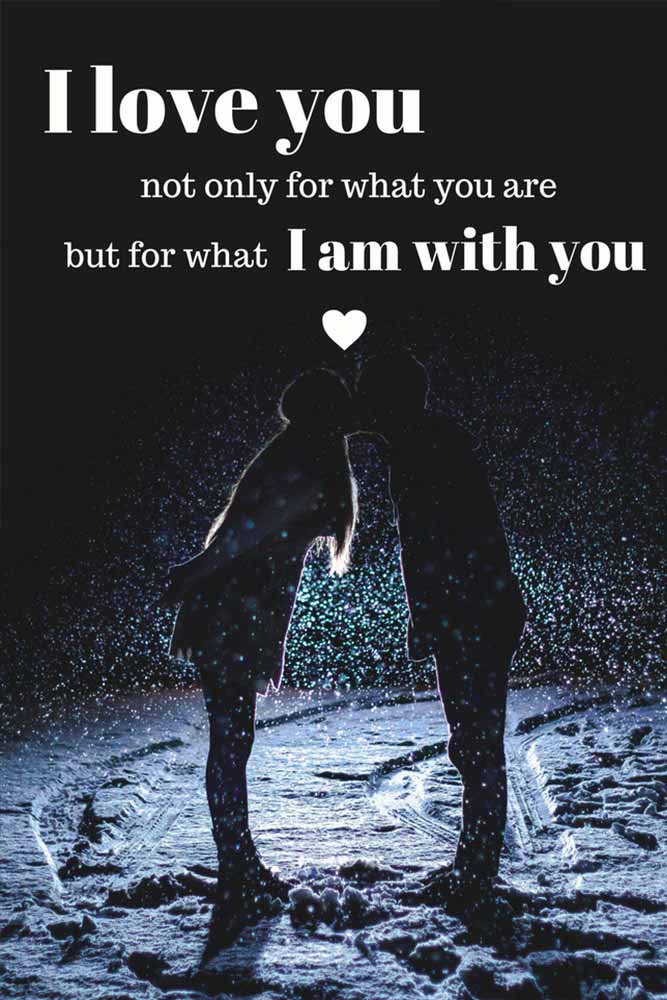 "I love you not only for what you are, but for what I am with you."
Quote #4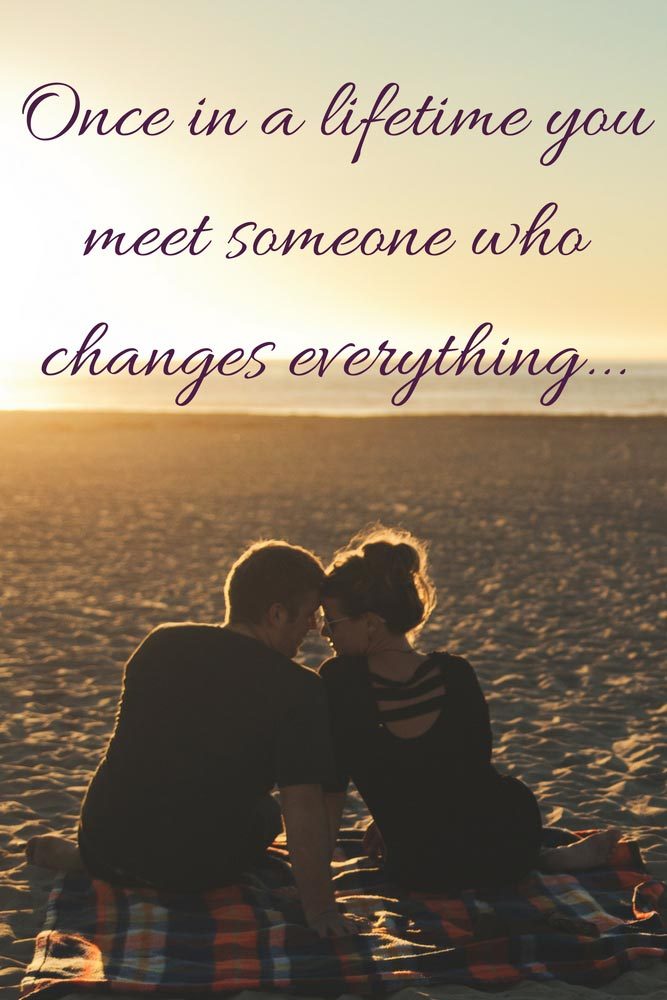 "Once in a lifetime you meet someone who changes everything..."
Quote #5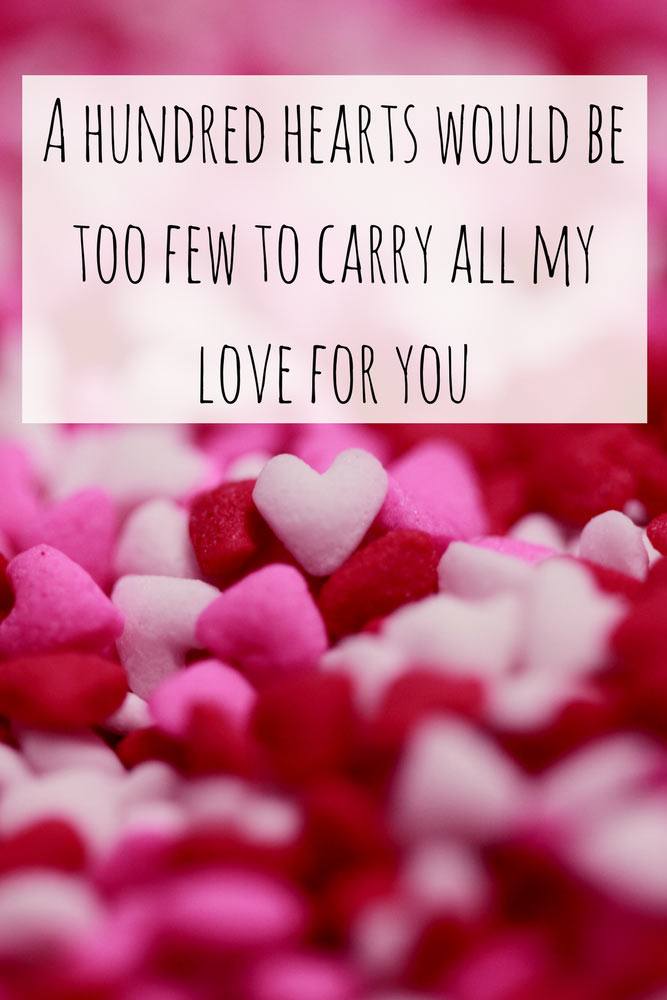 "A hundred hearts would be too few to carry all my life for you."
Quote #6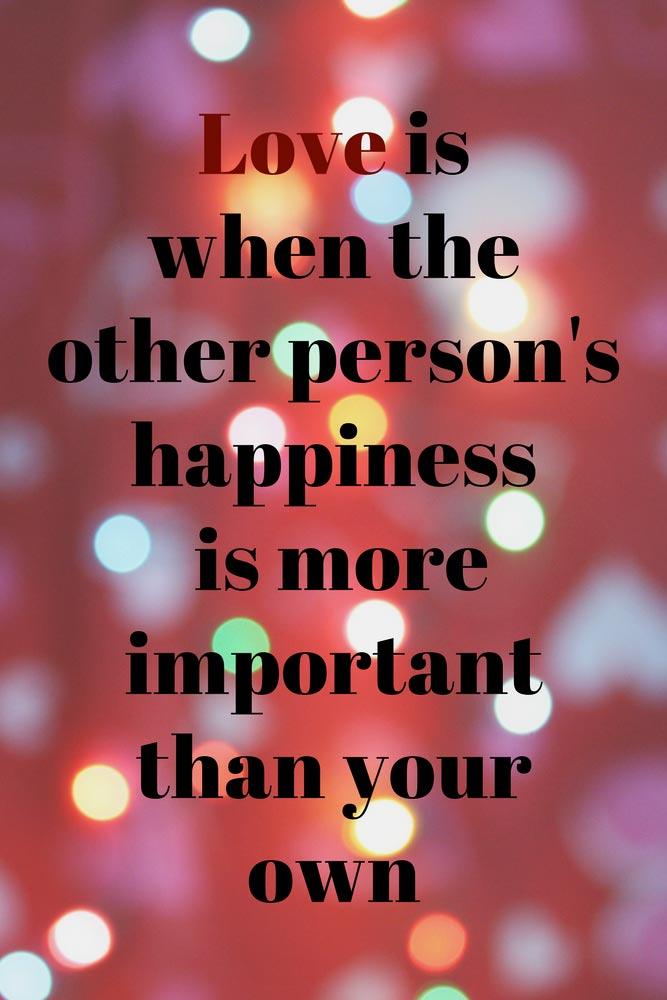 "Love is when the other person's happiness is more important than your own."
Valentines Day Quotes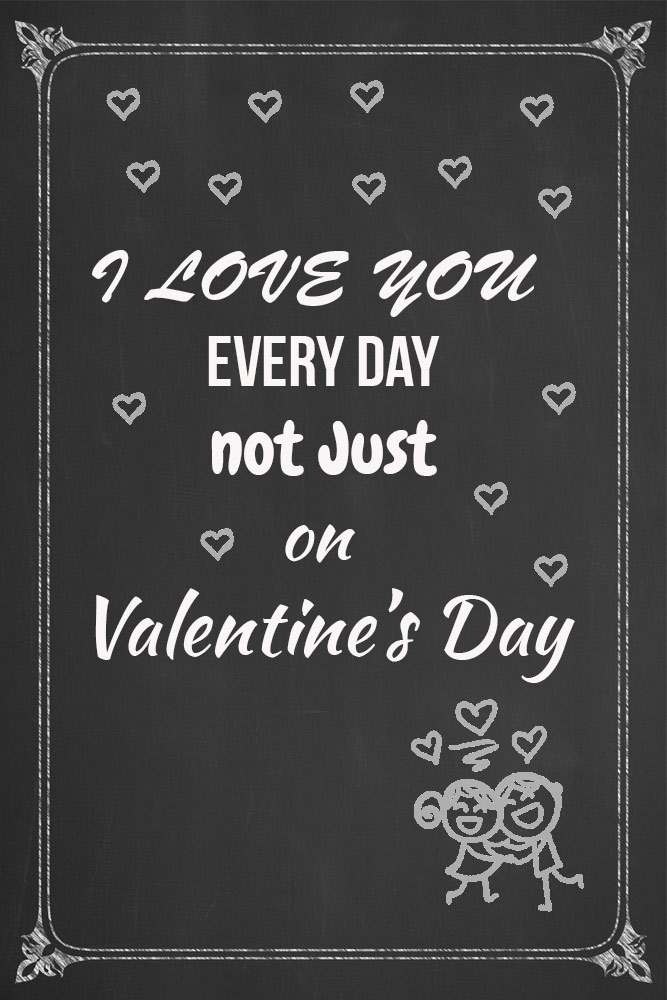 "I love you every day not just on valentine's day."
Quote #8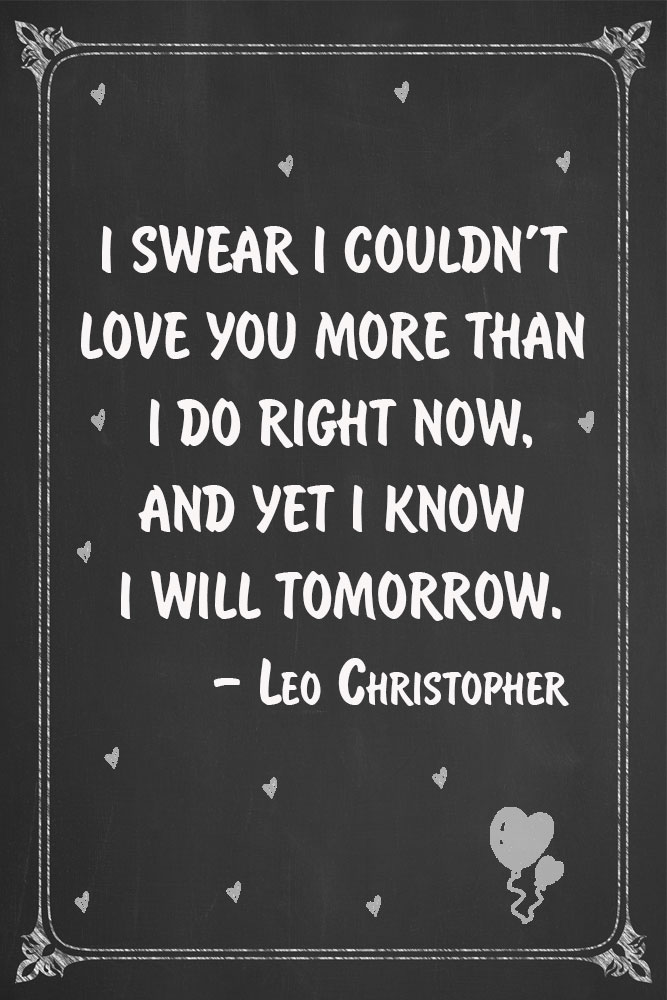 "I swear I couldn't love you more than I do right now, and yet I know I will tomorrow." ~ Leo Christopher
Quote #9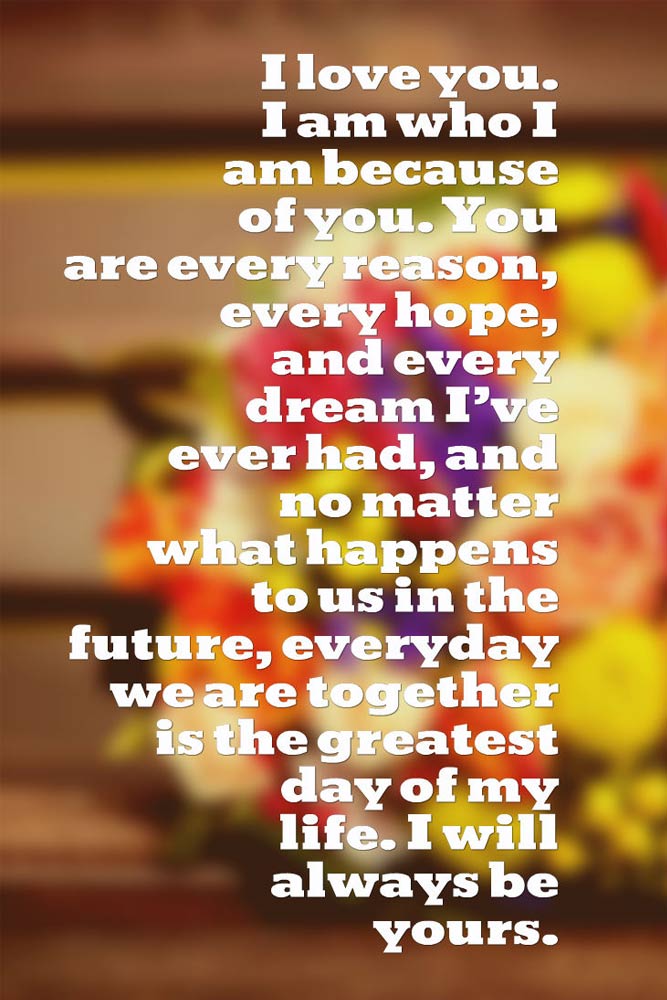 "I love you. I am who I am because of you. You are every reason, every hope, and every dream I've ever had, and no matter what happens to us in the future, everyday we are together is the greatest day of my life. I will always be yours."
Quote #10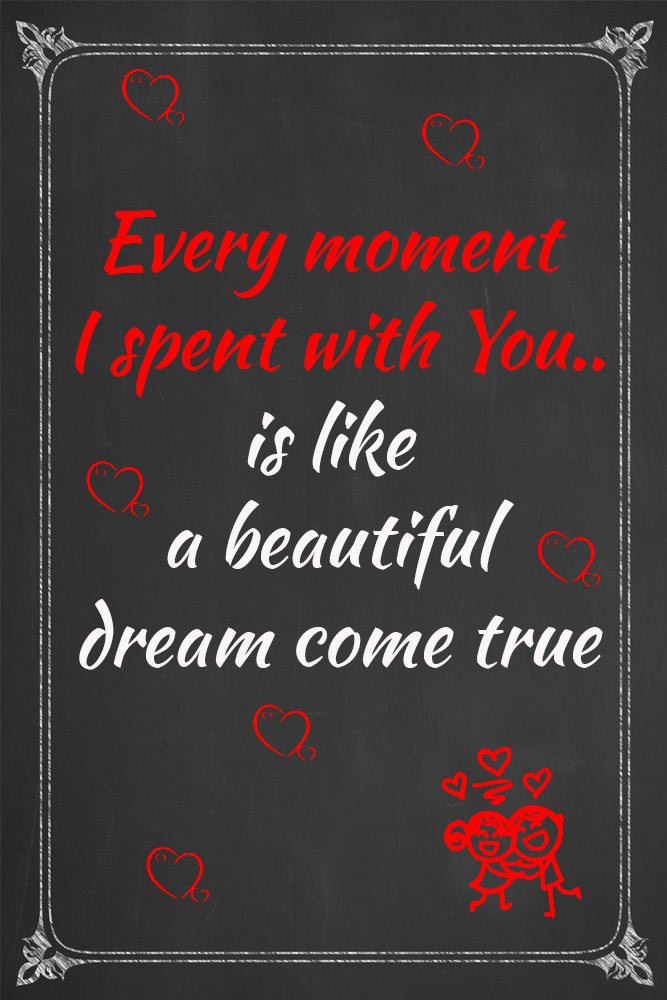 "Every moment I spent with You... is like a beautiful dream come true."
Quote #11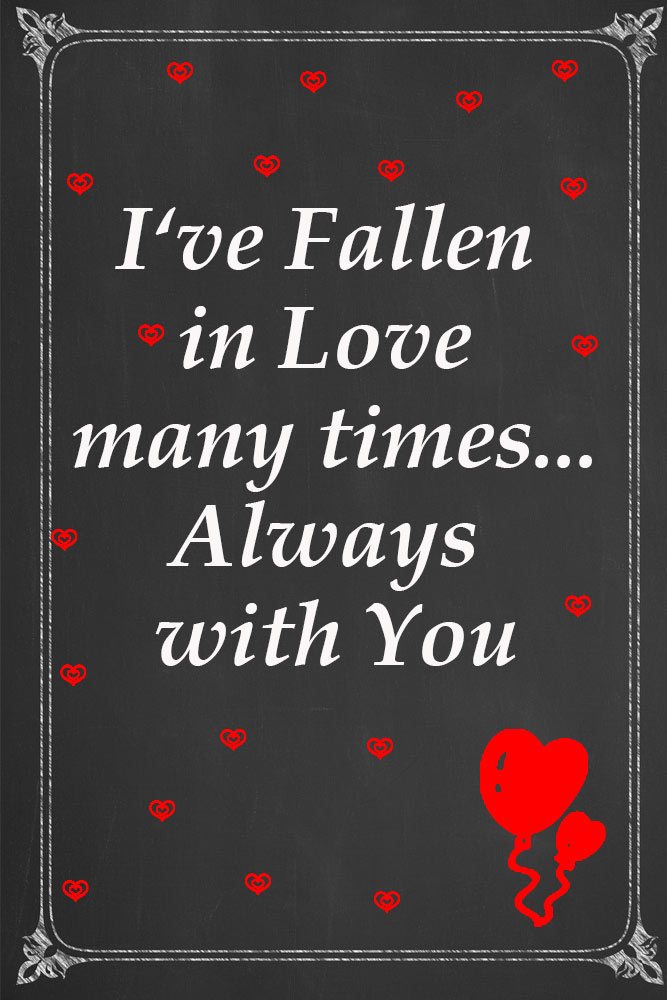 "I've Fallen in Love many times... Always with You."
Quote #12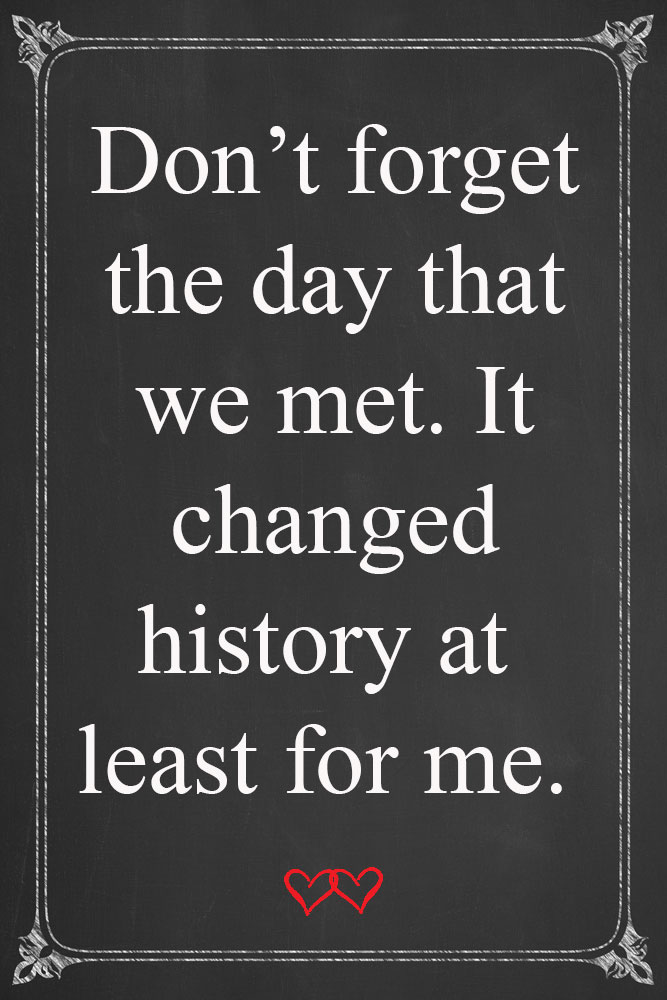 "Don't forget the day that we met. It changed history at least for me."
Do not hesitate to express your feelings with the help of true love quotes. If your relationship is serious, your partner will definitely appreciate this gesture. And if it is not, well, his reaction will show that.
Valentines Day Quotes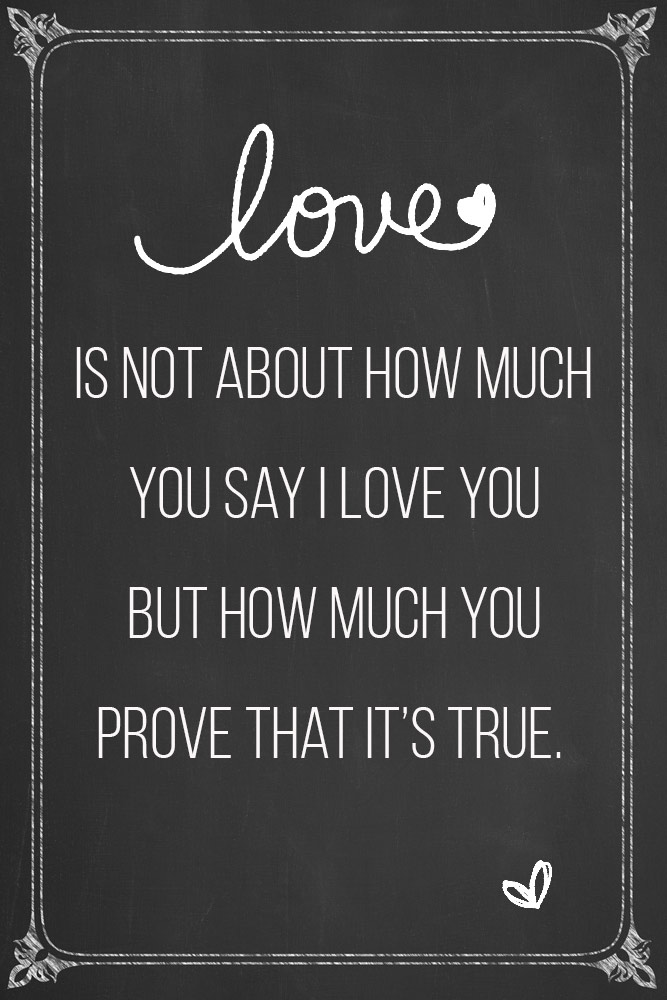 "Love is not about how much you say I love you but how much you prove that it's true."
Quote #14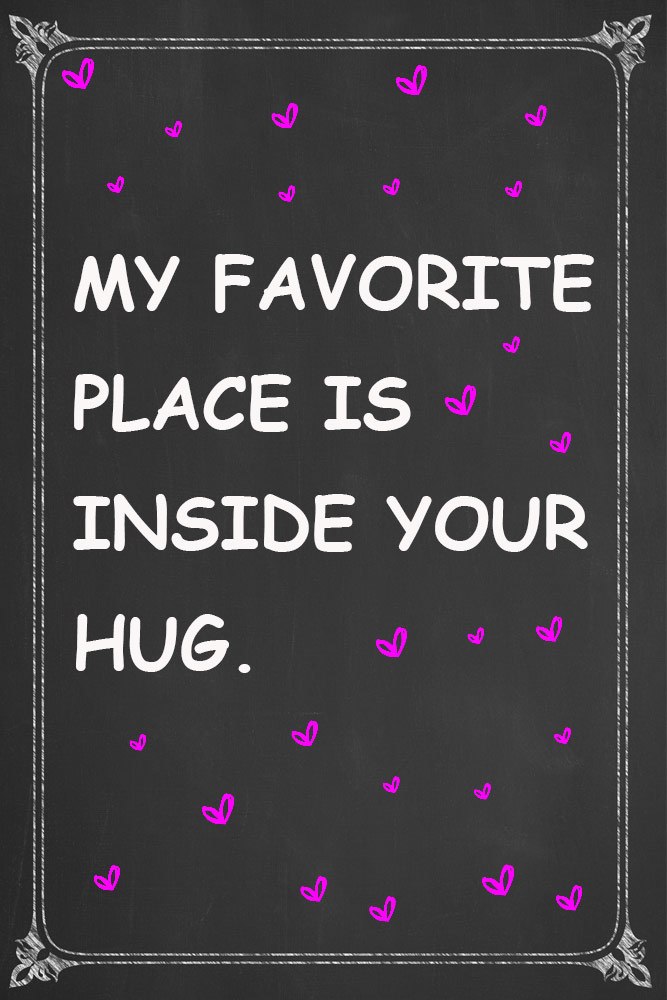 "My favorite place is inside your hug."
Quote #15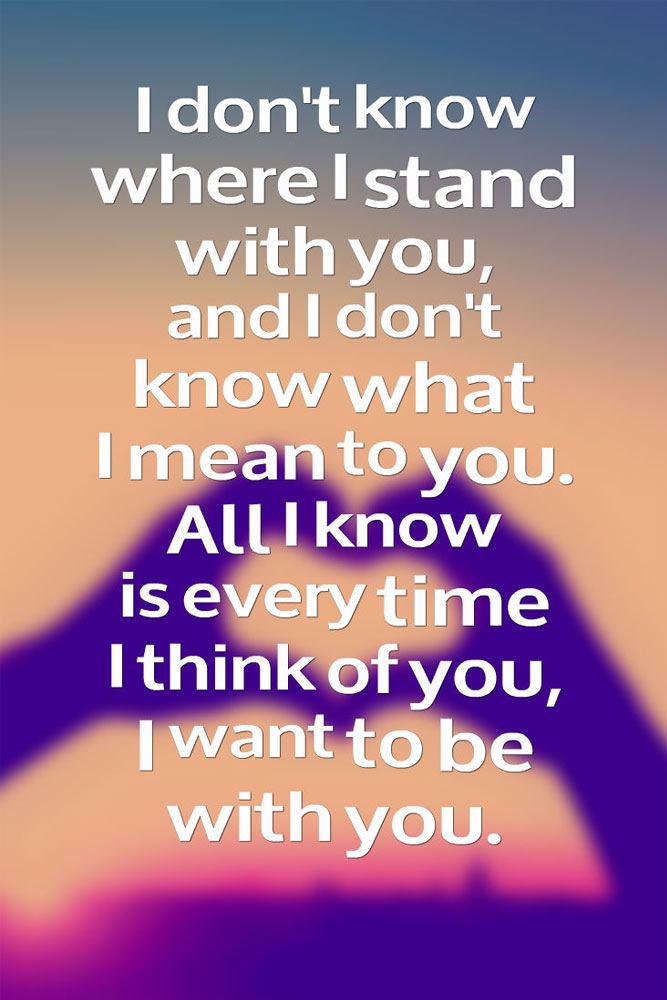 "I don't know where I stand with you, and I don't know what I mean to you. All i Know is every time I think of you, I want to be with you."
Quote #16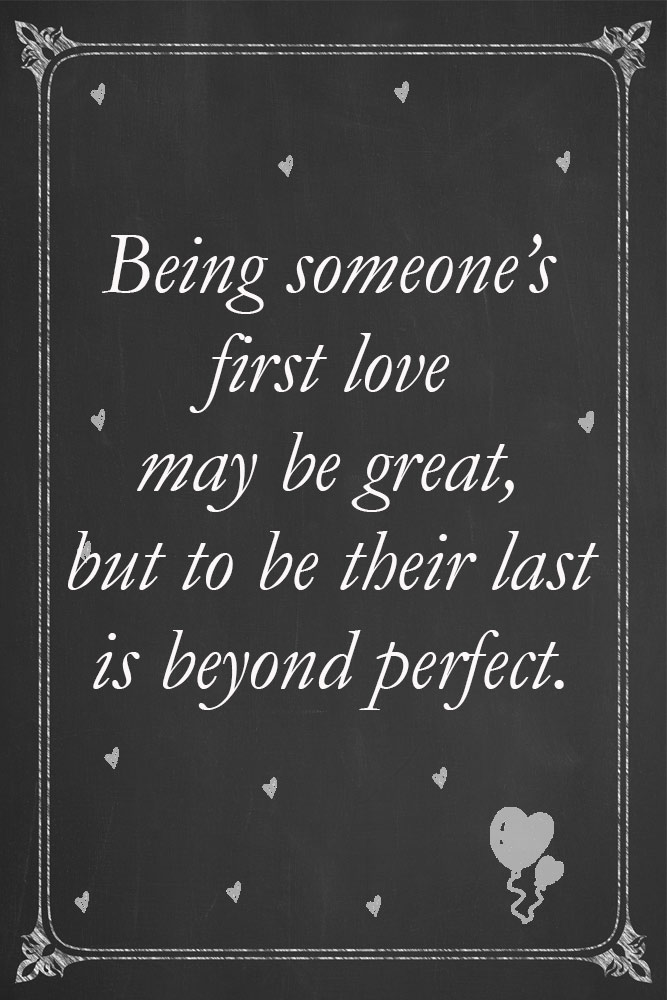 "Being someone's first love may be great, but to be their last is beyond perfect."
Quote #17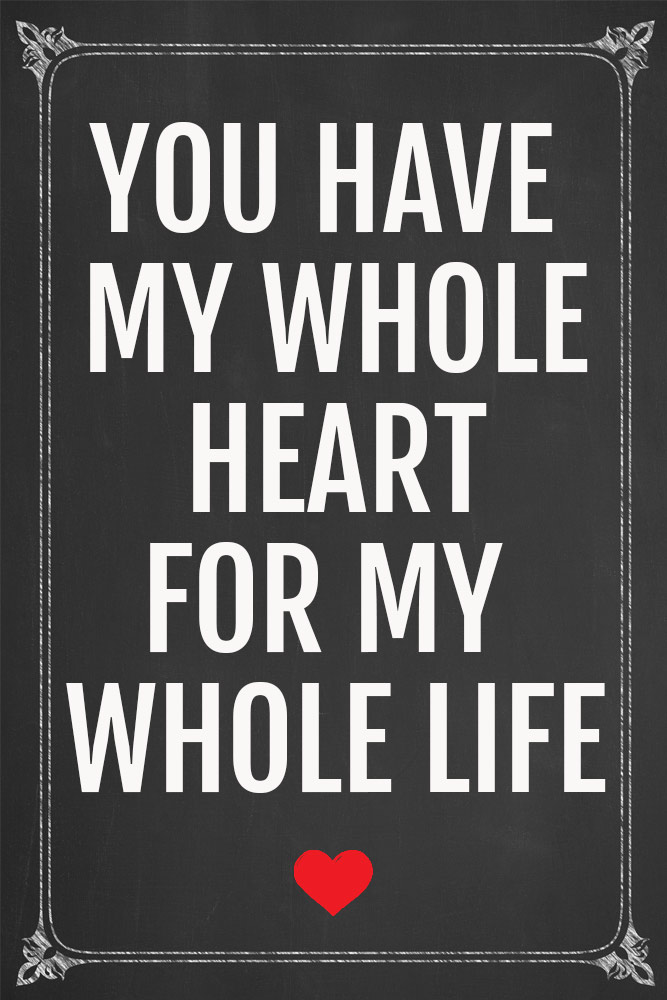 "You have my whole heart for my whole life."
Quote #18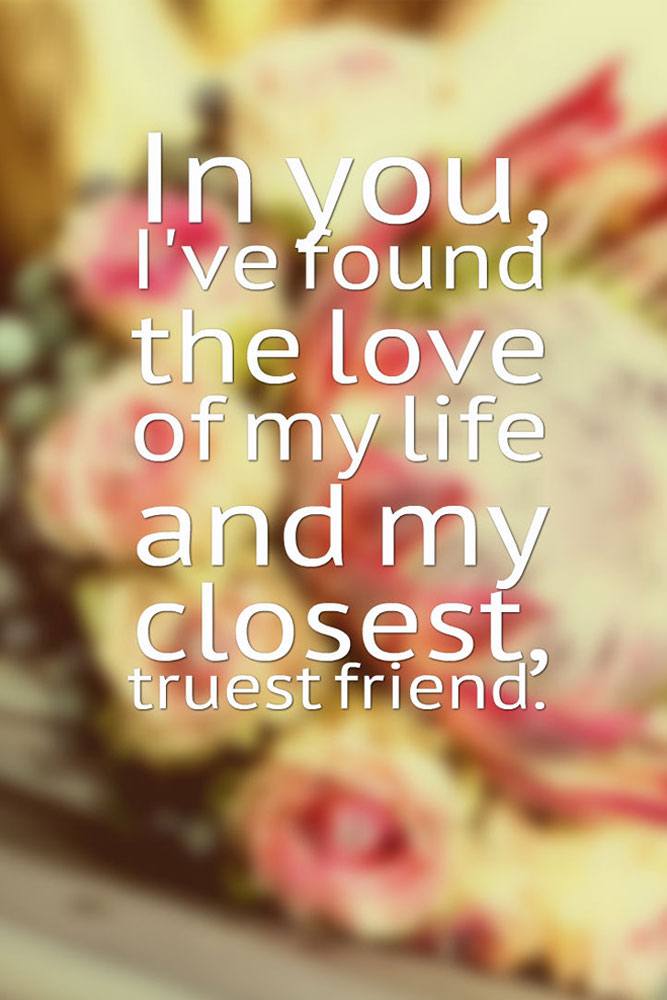 "In you, I've found the love of my life and my closest, truest friend."
Valentines Day Quotes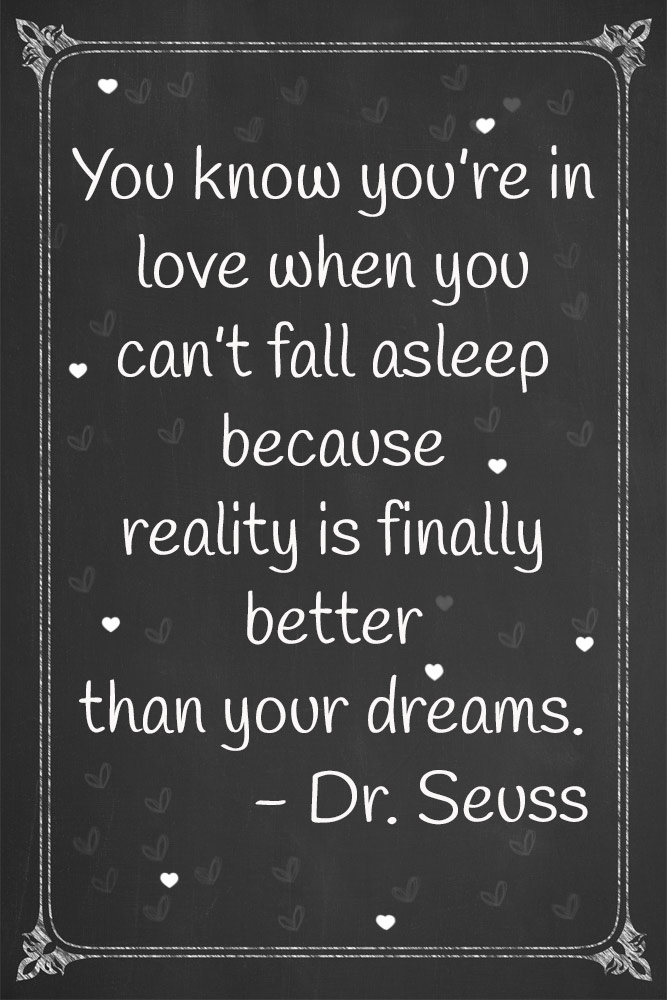 "You know you're in love when you can't fall asleep because reality is finally better than your dreams." ~ Dr. Seuss
Quote #20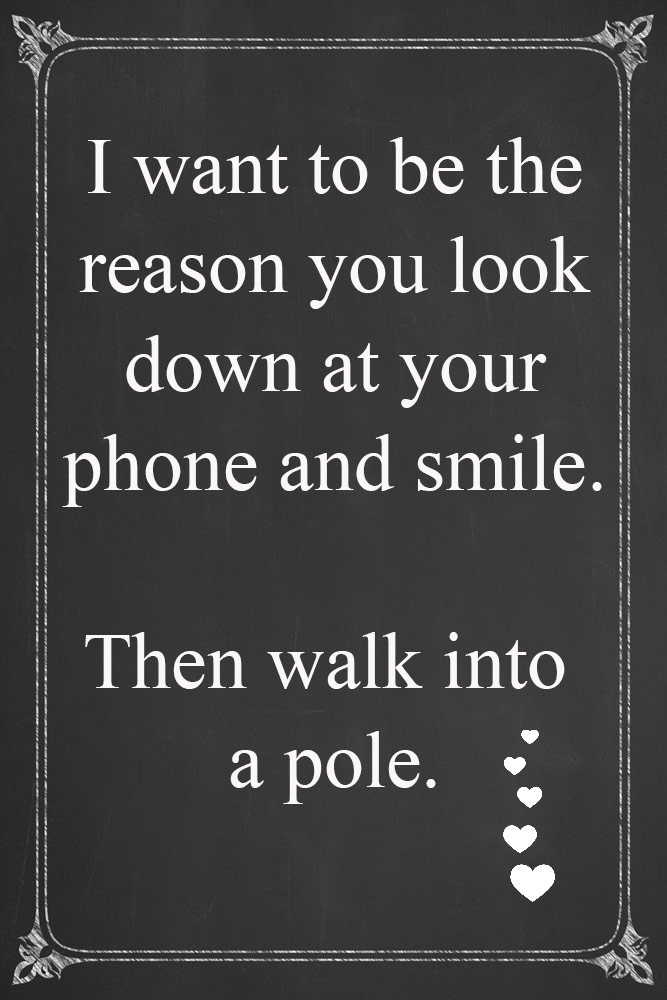 "I want to be the reason you look down at your phone and smile. Then walk into a pole."
Quote #21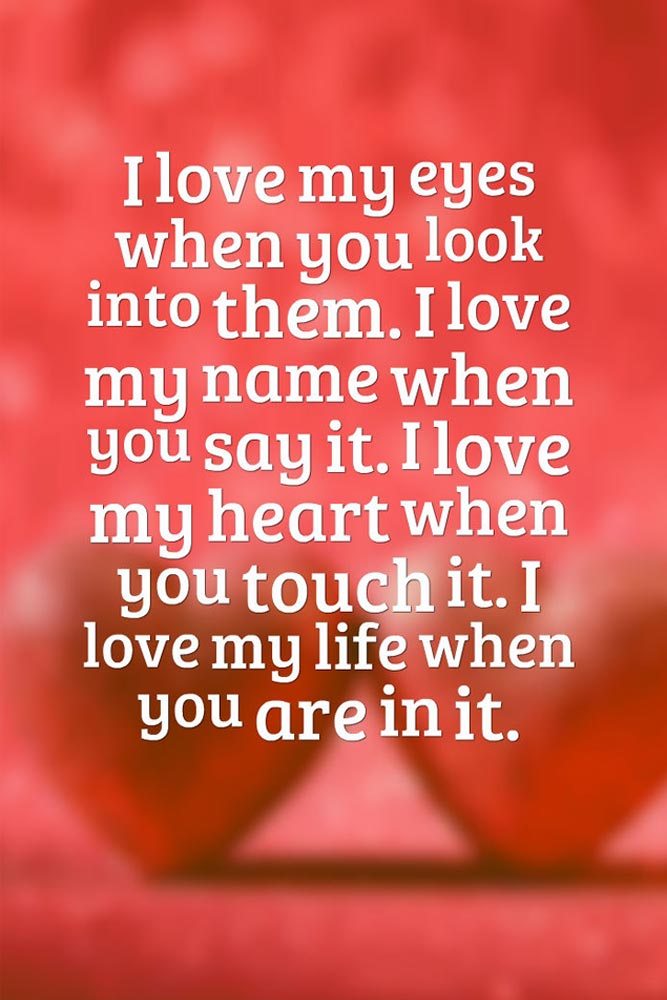 I love my eyes when you look into them. I love my name when you say it. I love my heart when you touch it. I love my life when you are in it.
Quote #22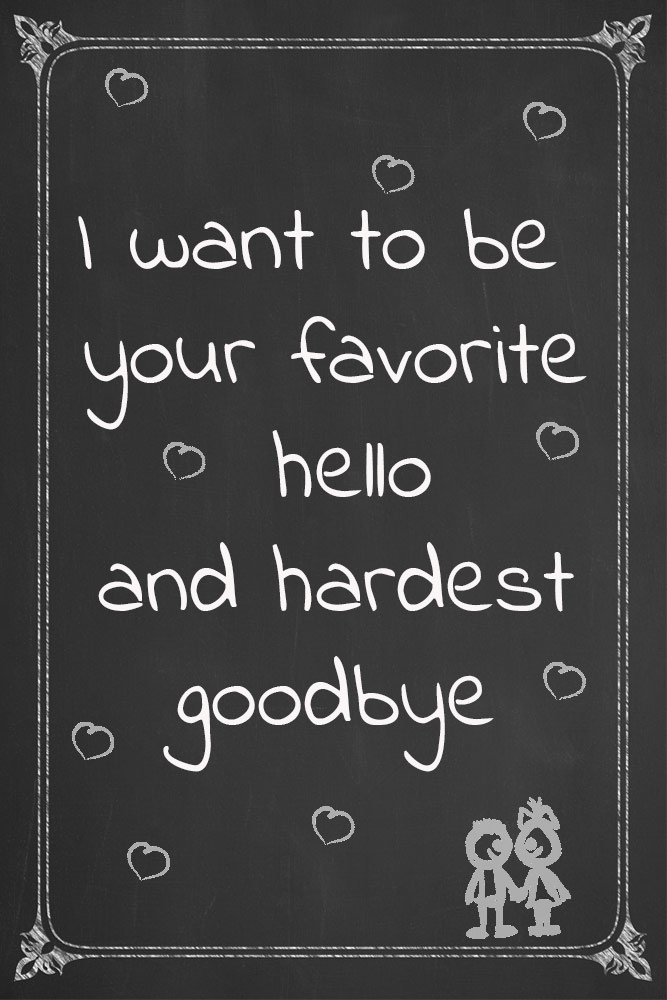 "I Want to be Your Favorite Hello, and Hardest Goodbye."
Quote #23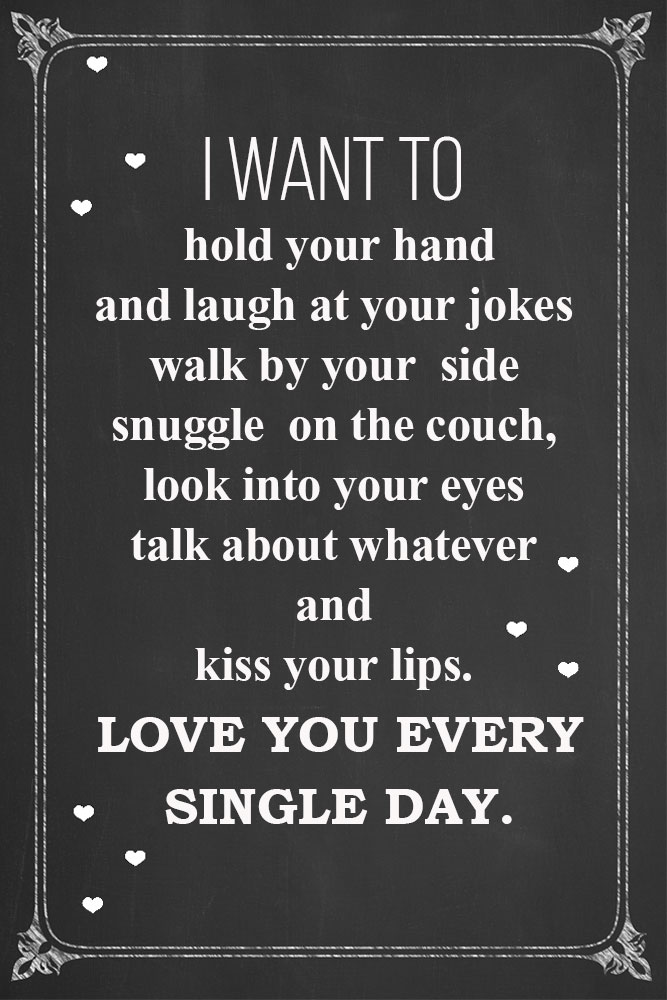 "I want to hold your hand and laugh at your jokes walk by your side snuggle on the couch, look into your eyes talk about whatever and kiss your lips. Love you every single day."
Quote #24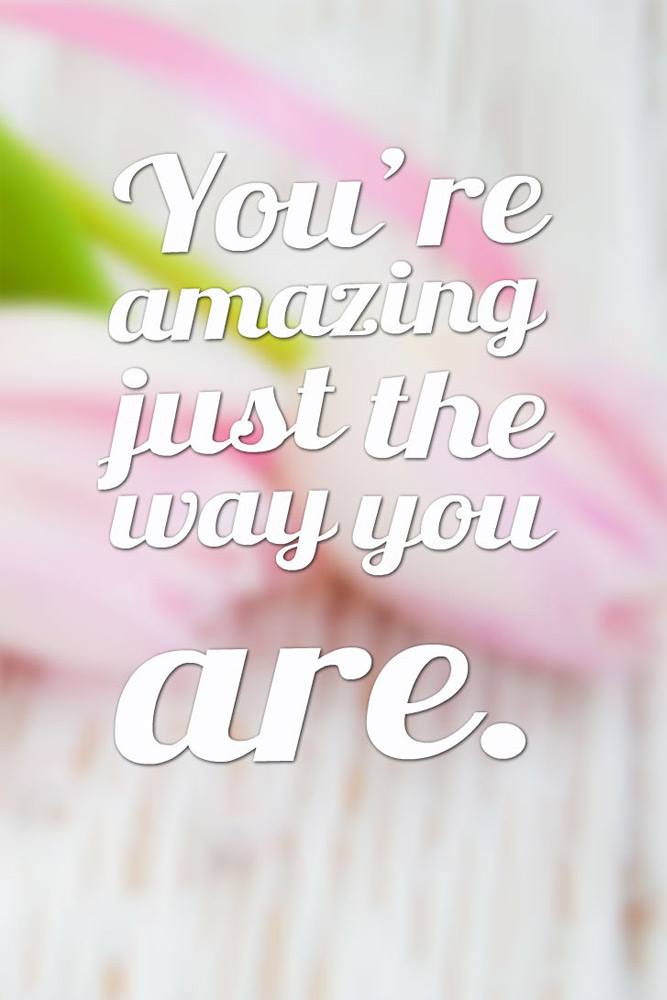 "You're amazing just the way you are."
Valentines Day Quotes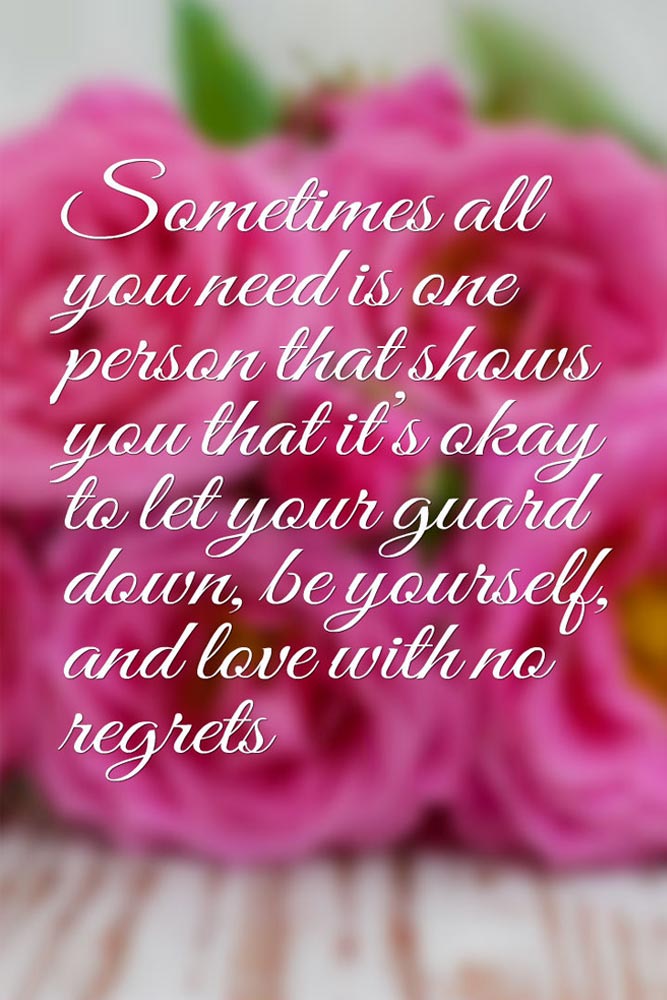 "Sometimes all you need is one person that shows you that it's okay to let your guard down, be yourself, and love with no regrets."
Quote #26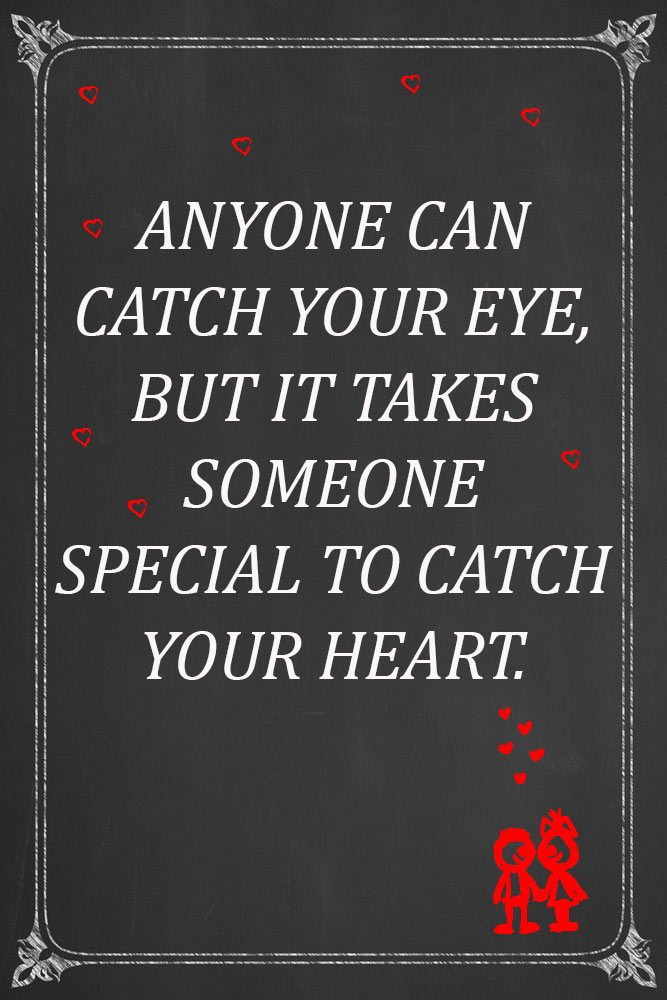 "Anyone can catch your eye, but it takes someone special to catch your heart."
Quote #27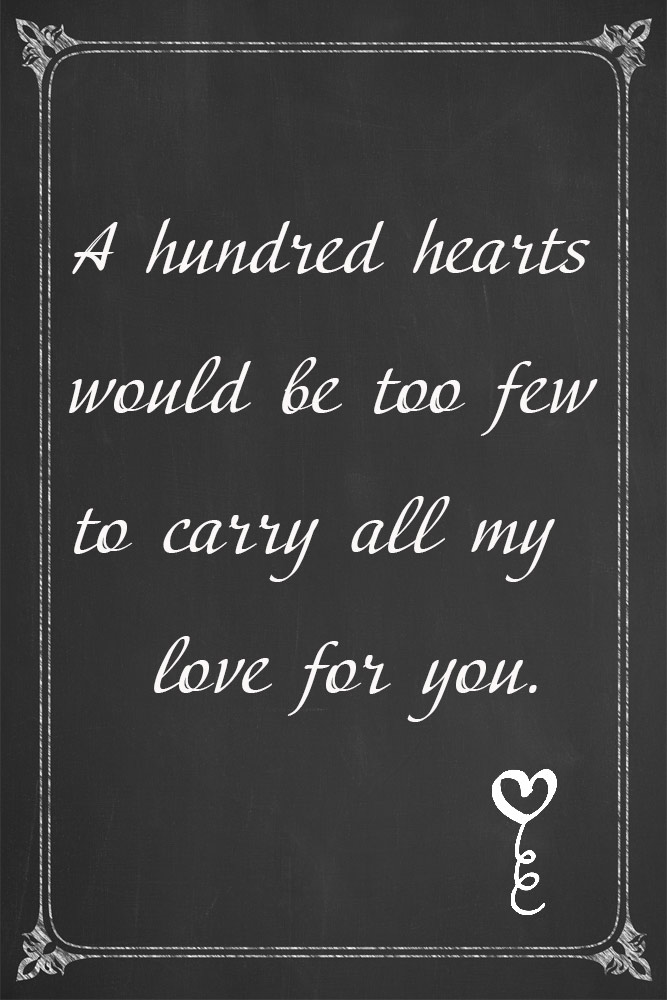 "A hundred hearts would be too few to carry all my love for you."
Quote #28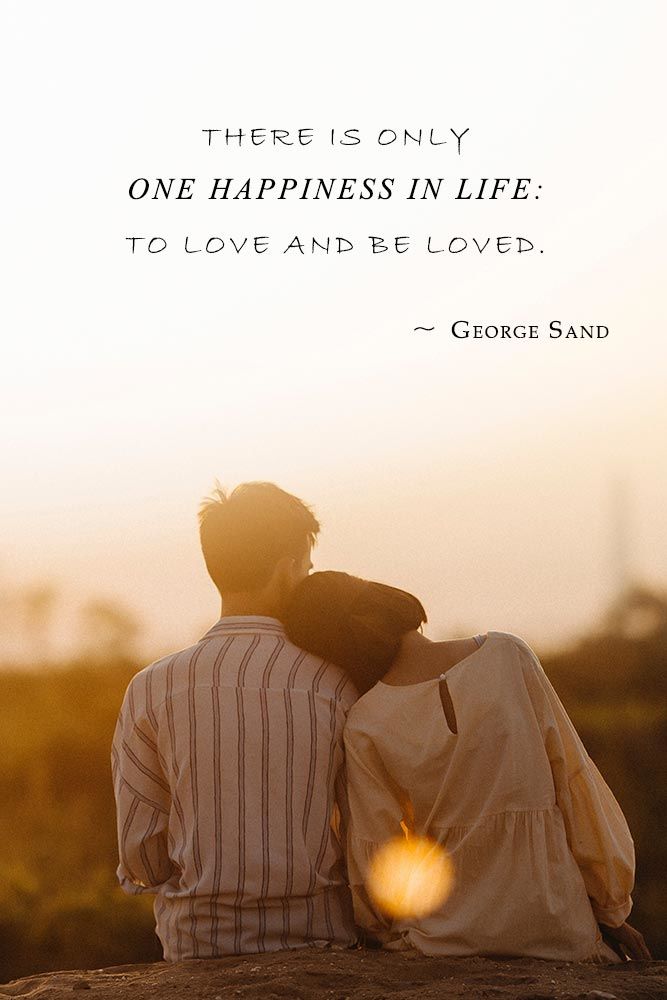 "There is only one happiness in life: to love and be loved." – George Sand
Quote #29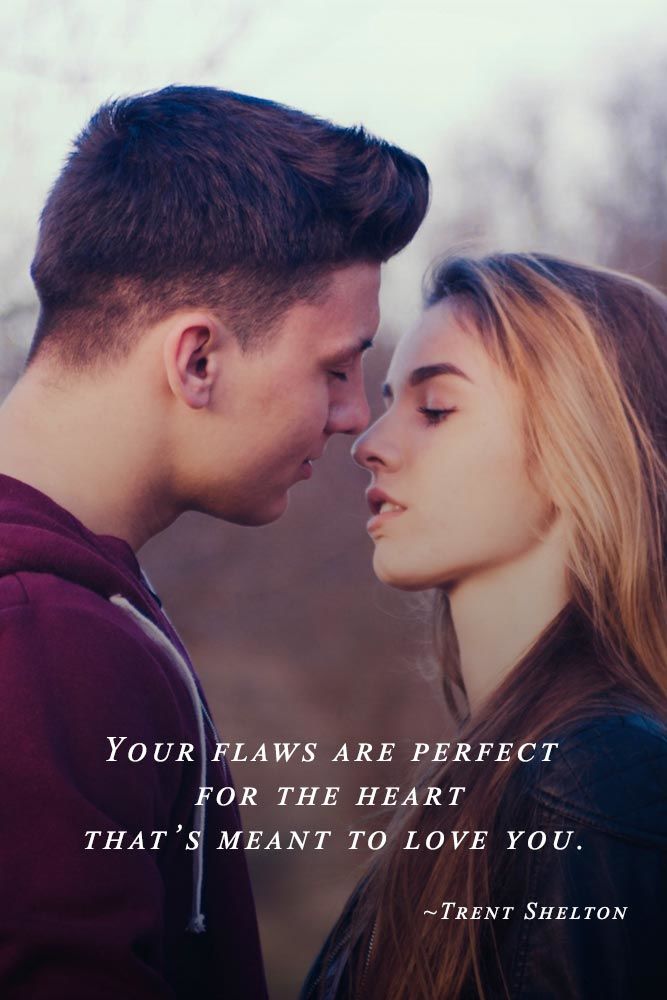 "Your flaws are perfect for the heart that's meant to love you." – Trent Shelton
Quote #30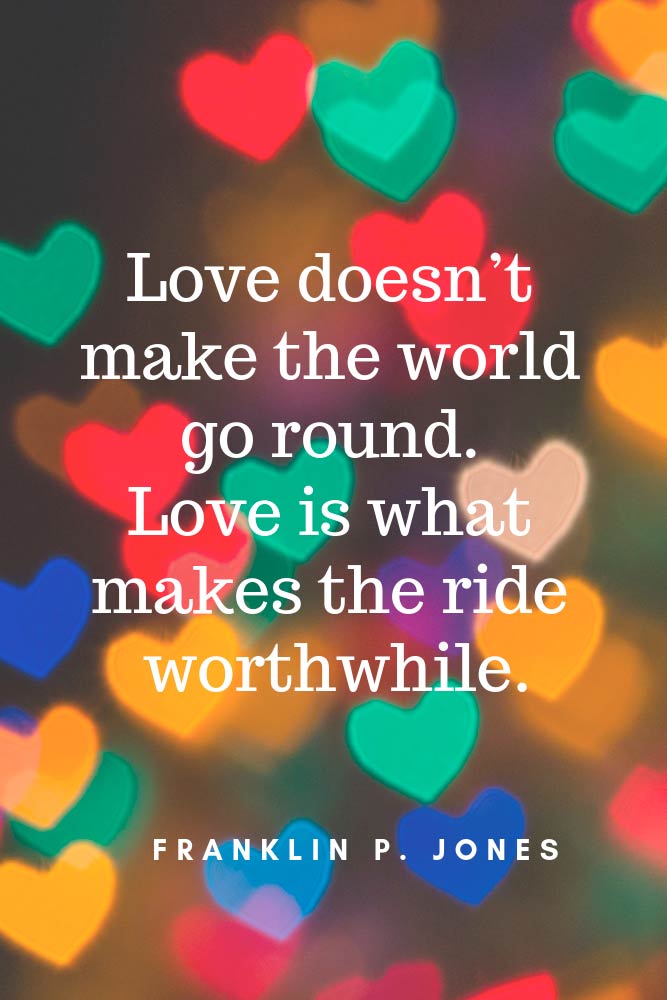 "Love doesn't make the world go round. Love is what makes the ride worthwhile." – Franklin P. Jones
Valentines Day Quotes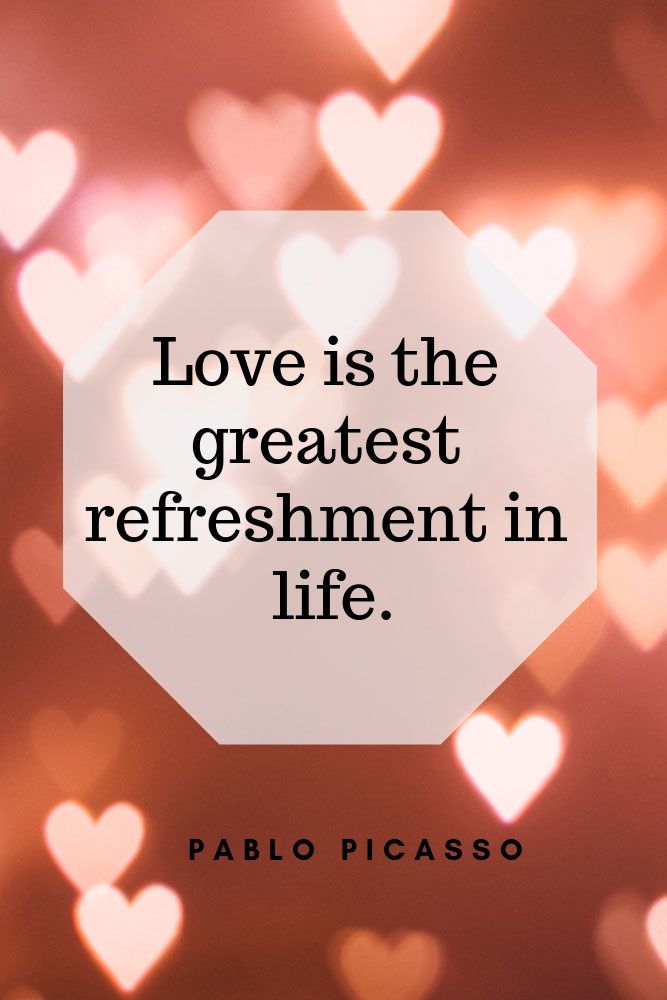 "Love is the greatest refreshment in life." – Pablo Picasso
Quote #32
"Gravitation is not responsible for people falling in love." – Albert Einstein
Quote #33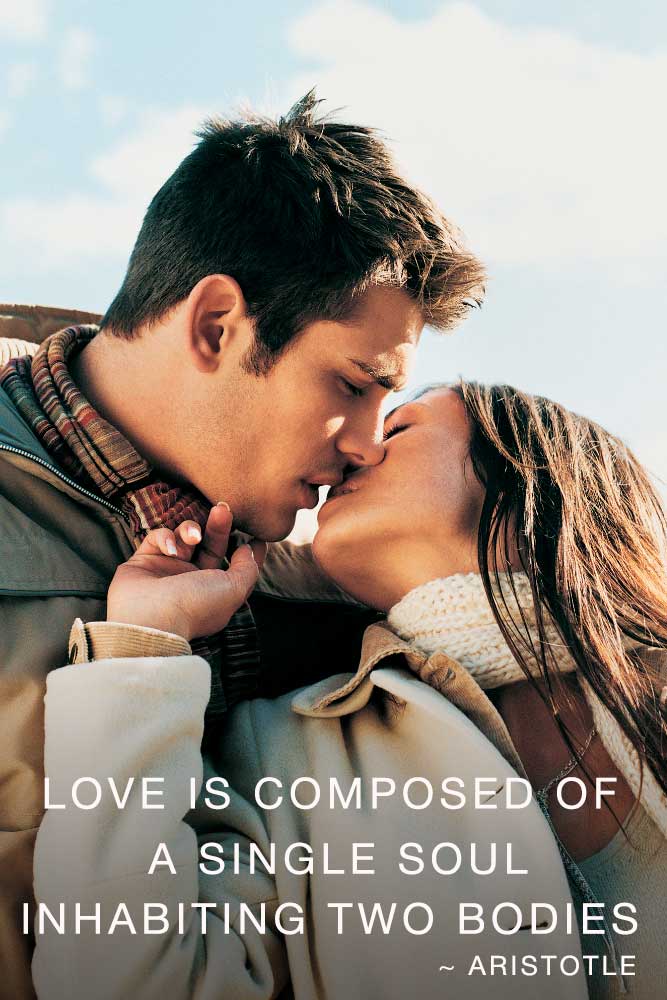 "Love is composed of a single soul inhabiting two bodies." – Aristotle
Quote #34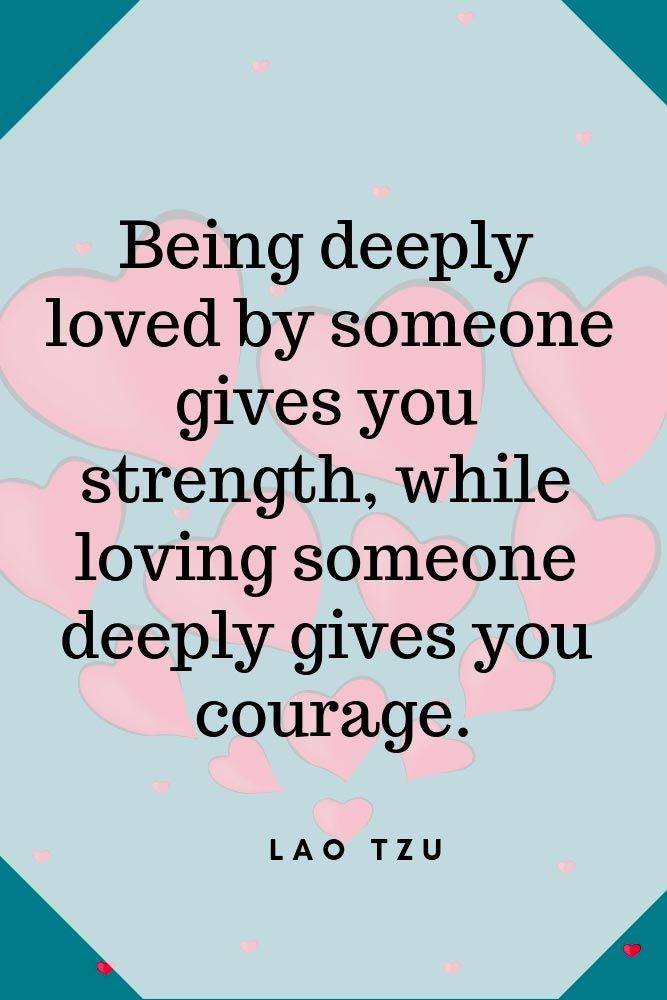 "Being deeply loved by someone gives you strength, while loving someone deeply gives you courage." – Lao Tzu
Quote #35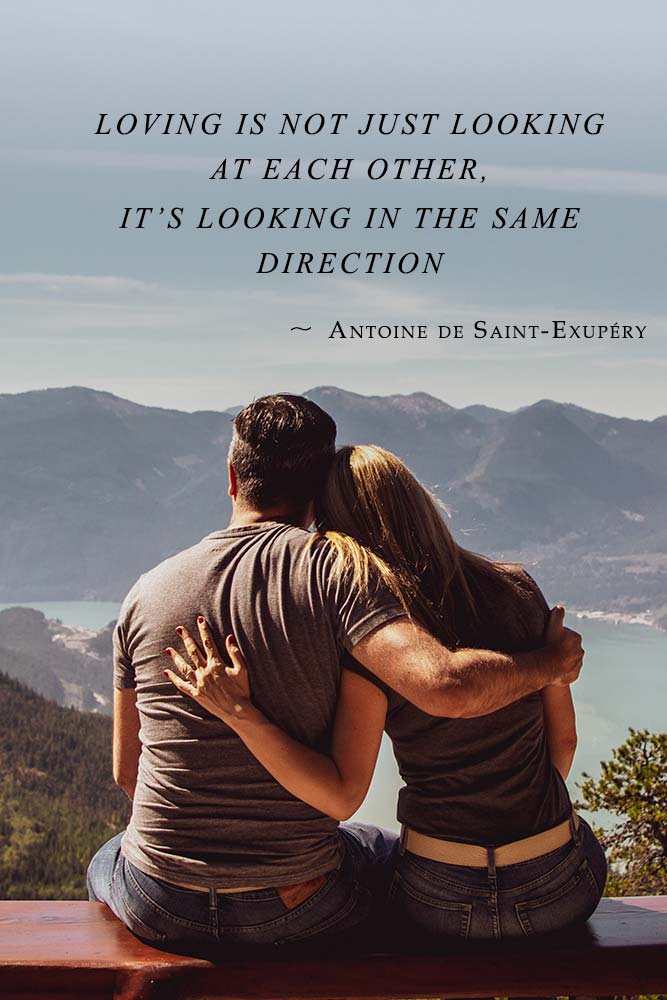 "Loving is not just looking at each other, it's looking in the same direction." – Antoine de Saint-Exupéry
Quote #36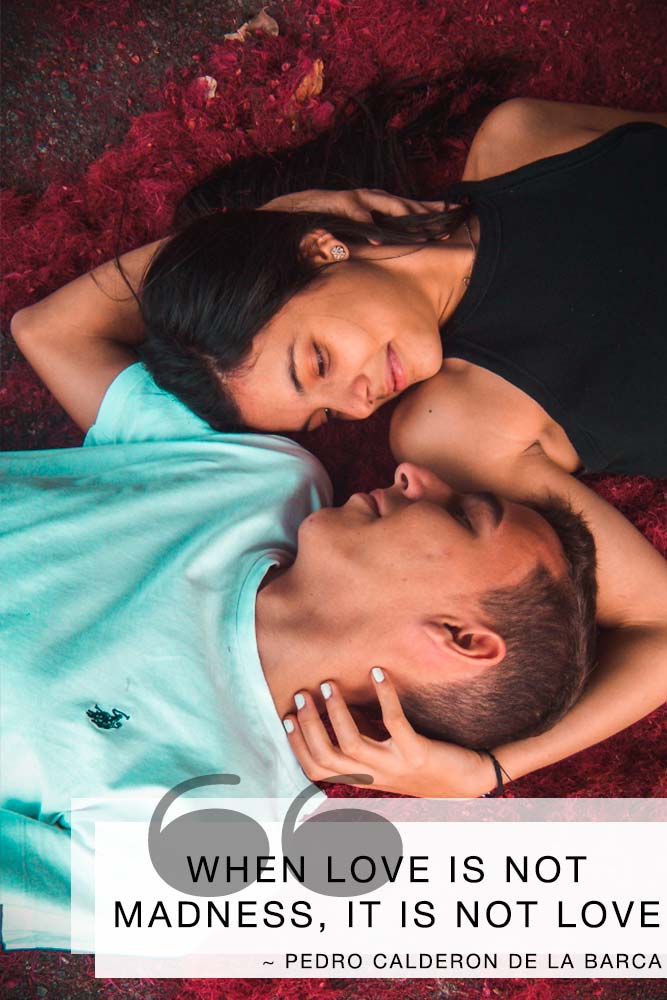 "When love is not madness, it is not love." – Pedro Calderon de la Barca
Quote #37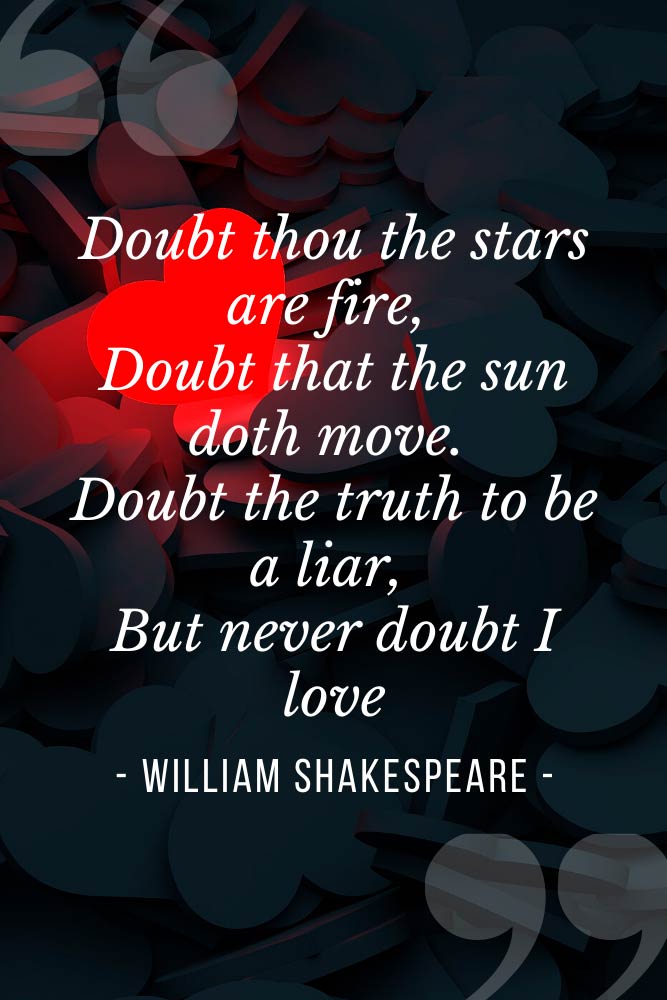 Doubt thou the stars are fire, Doubt that the sun doth move. Doubt the truth to be a liar, But never doubt I love. — William Shakespeare
Quote #38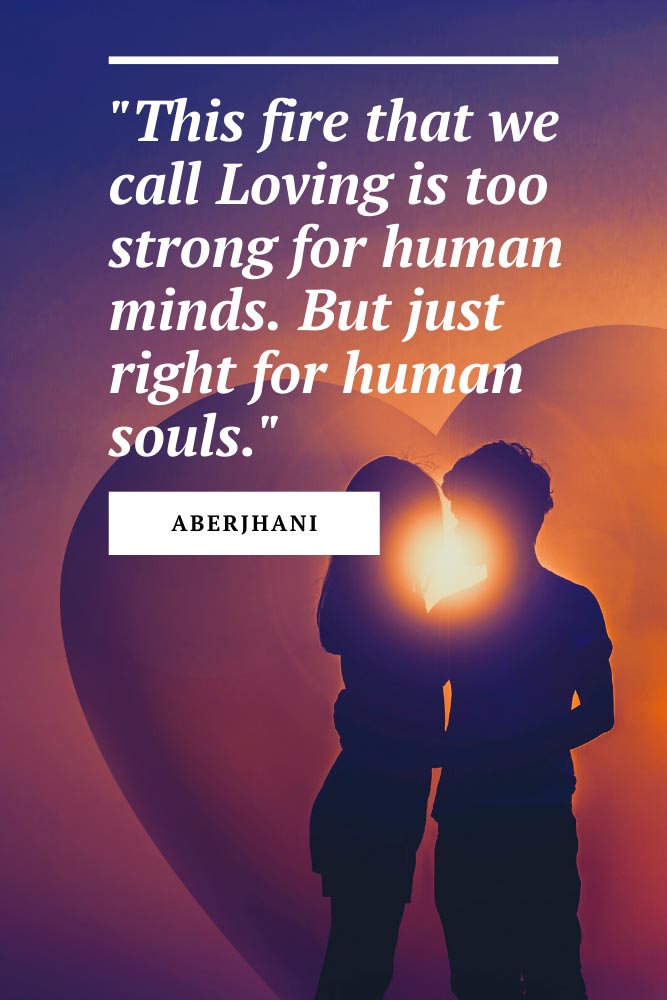 This fire that we call Loving is too strong for human minds. But just right for human souls. — Aberjhani
Quote #39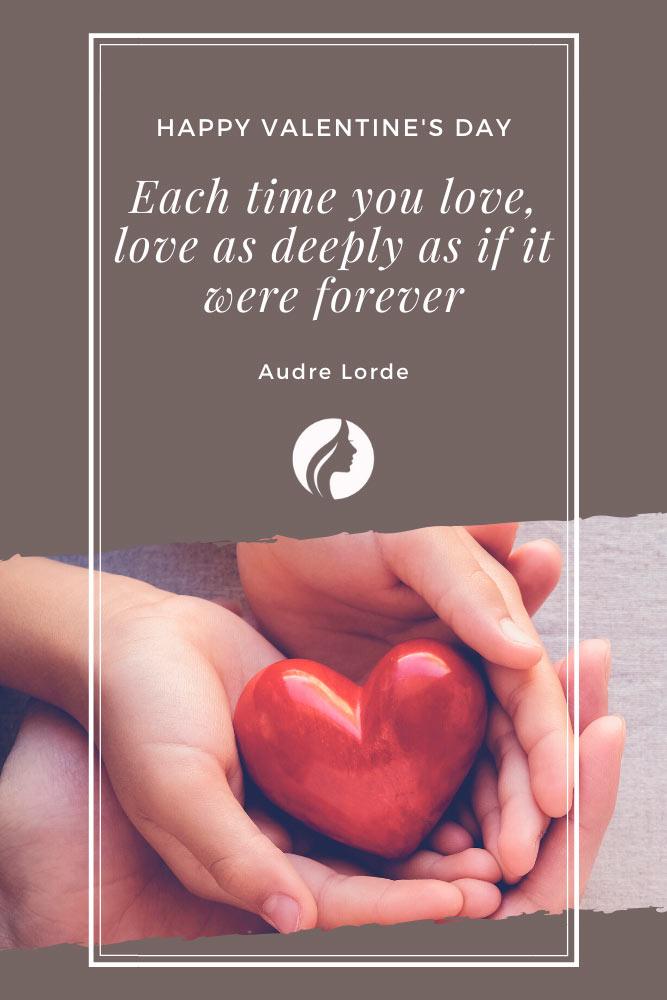 Each time you love, love as deeply as if it were forever. — Audre Lorde
Quote #40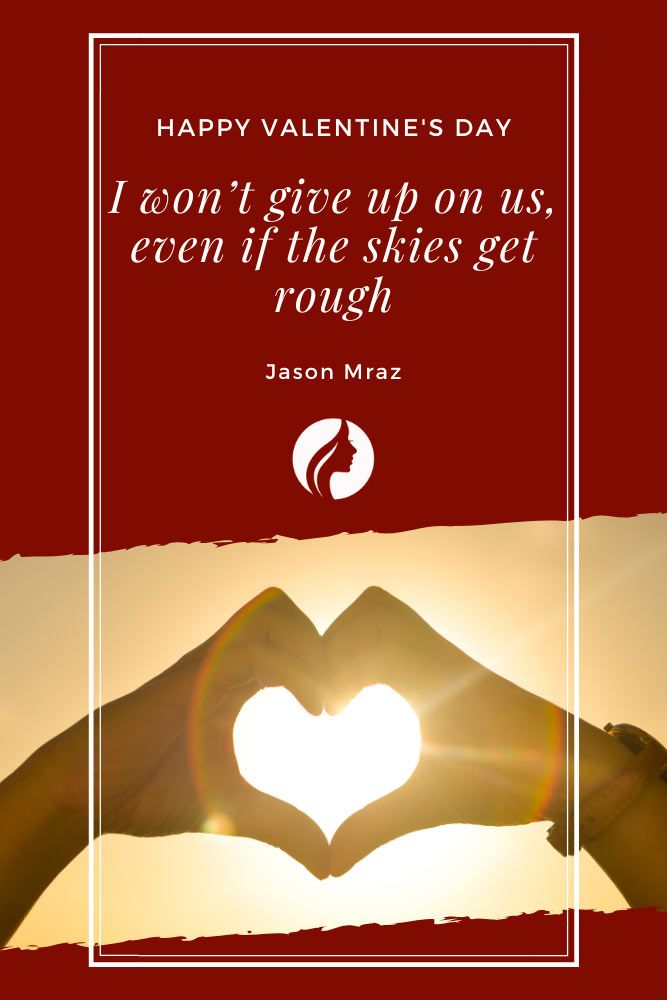 I won't give up on us, even if the skies get rough." — Jason Mraz
Quote #41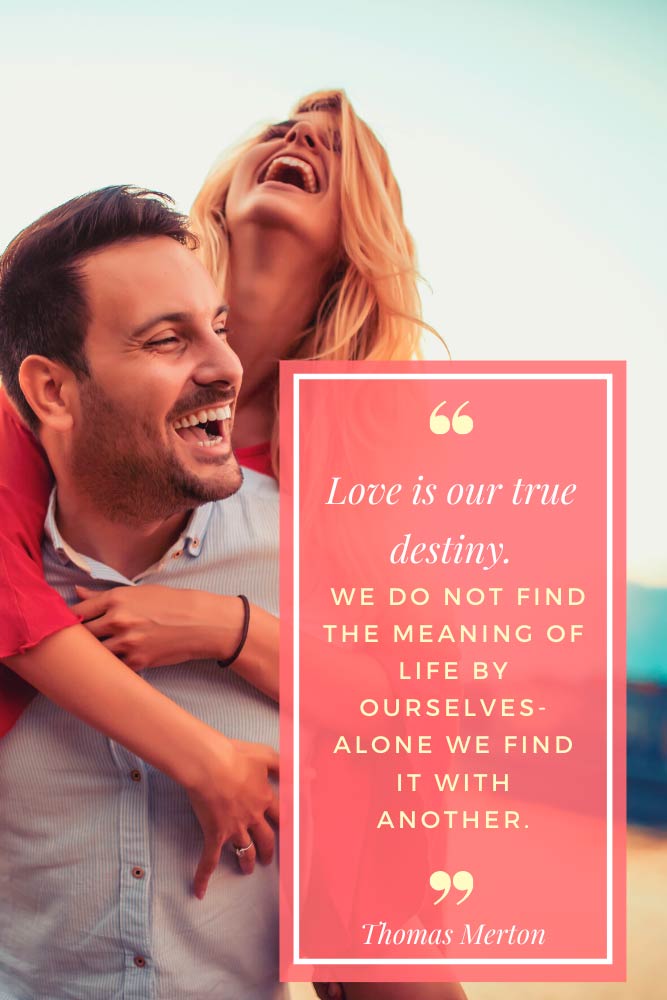 Love is our true destiny. We do not find the meaning of life by ourselves-alone we find it with another. — Thomas Merton
Quote #42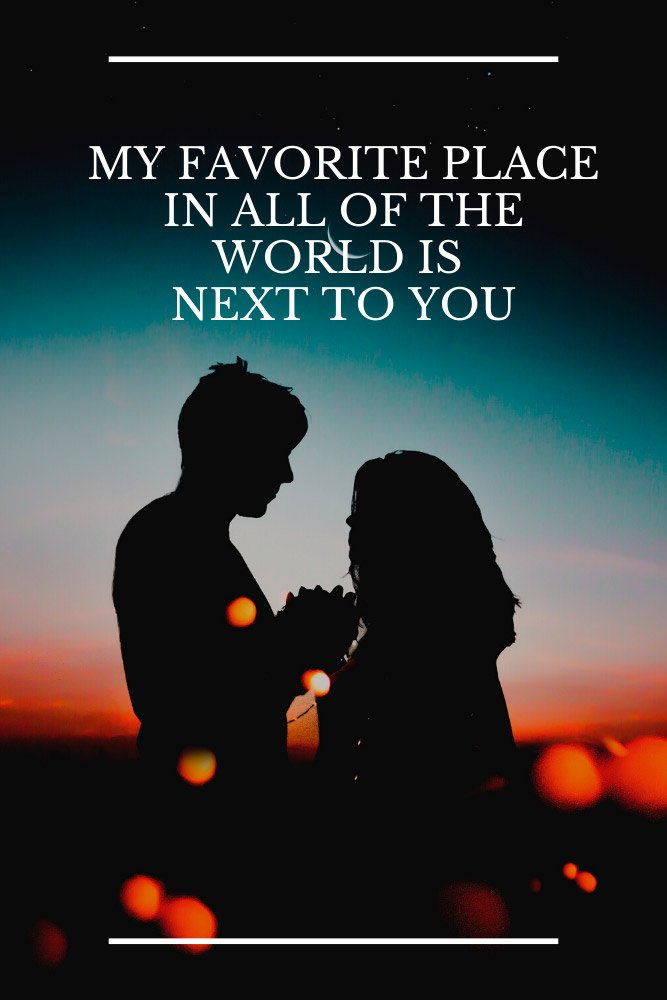 My favorite place in all of the world is next to you.
FAQ: Valentines Day Quotes
What are some valentine sayings?
Valentine, you make me happy!
Valentine, you're great. If you can locate some marble mazes, it would be ideal!
Valentine, you are "write" for me!
Valentine, I wheelie love you!
I love the way you roll!
You're a-doh-able!
I can't get away from you!
How do you express love on Valentine's Day?
Send a letter to them. Do things the old-fashioned way.
Send Flowers And A Cake. It's still the most romantic thing on the planet.
Make Gifts (there are never too many gifts…).
Make Some Poetry for Them.
Give them a warm embrace.
Take Their hand in Yours.
Sing A Song To Them.
What do guys like for Valentine's Day?
A beer and a day off from work.
A film, or "something romantic".
Barnes & Noble or Amazon gift card.
Whiskey and a wonderful home-cooked supper are all on the menu.
Tickets to a hockey game.
Headphones (the latest version).
Sex.