Your Guide With Innovative Wine Coolers
Avid wine lovers will understand the need of having a wine cooler that is the right size and type for their collection. Let us begin with discussing the types of wine coolers that are available for you to choose from.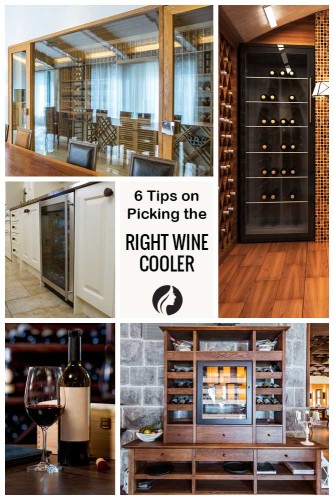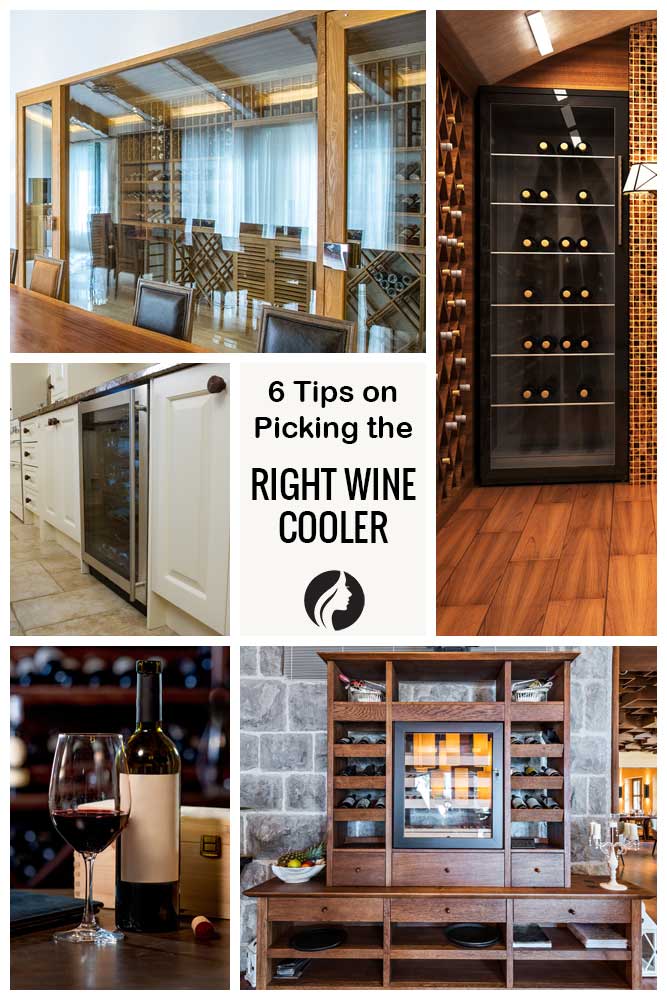 Single Zone Cooling You don't have to be an expert to have your favorite

wine cooler drink

stored at home. Perfect for beginners, wine refrigerators with single zone cooling have one cooling area and only one temperature control. Those who prefer only reds or only whites will find this type of wine refrigerator to be useful.
Dual Zone Cooling Dual zone coolers are for wine collectors who have a growing collection of both reds and whites. They are slightly more expensive than the single zone cooling refrigerators but not very much.
Built-in wine coolers If you are eyeing aesthetics then built-in wine coolers will be a great choice for you. They can be perfectly integrated in your kitchen cabinets or your bar area so that you can add a touch of class to your wine collection.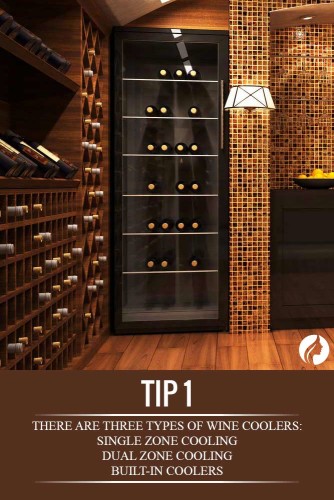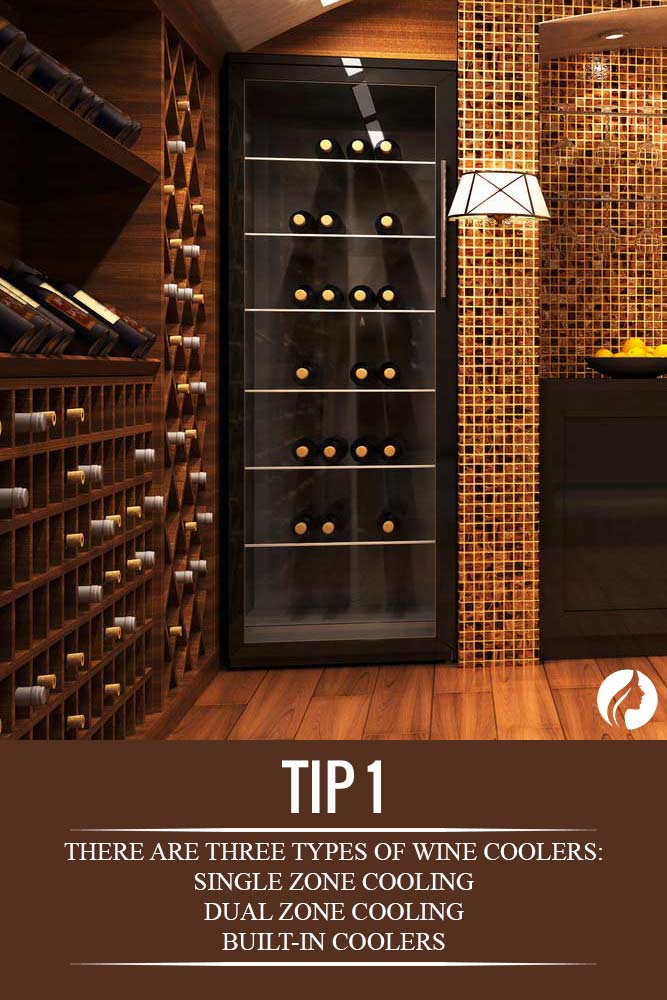 To begin with, you can start with a small wine cooler which is a single zone unit. They are affordable and you can then decide whether you really want to pursue wine cooling or not. Once you have a better idea of which kind of cooler you would like, you can then go on to choose a wine cooler for yourself. We have reviewed some wine coolers which are the best in the industry.
Haier dual zone 12 bottle wine cooler
The Haier dual zone 12 bottle wine cooler is perfect for those who are serious about wine cooling. The model which is black in color and has an understated light which illuminates the bottles within is great when it comes to looks. So you do not have to worry about the wine going bad because they were too warm. Neither will your wines lose flavour because it was too cool. The wine cooler is very quiet so you will not have difficulty placing it in your bar and worry about the noise. It is affordable as well for those who may be on a budget.
Newair 28 bottle wine cooler
It is one of the best wine coolers that we have come across. The model is great when it comes to looks. It has the looks that are worthy for the wine cooler to be displayed in some swanky bar. The gun-metal grey finishing is just perfect and the clear glass door makes it look even better.
The 6 chrome finished racks are awesome and you can remove the racks for more space if you have larger bottles. The Newair 28 bottle wine cooler is not very noisy and it won't cost you too much.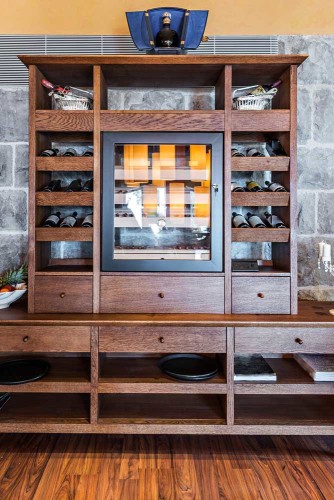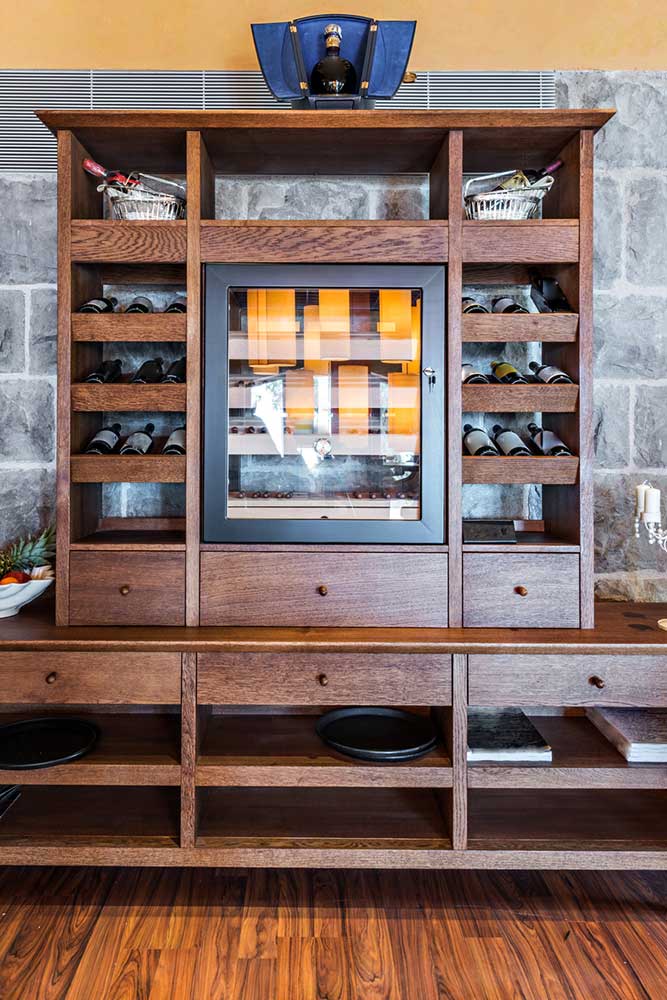 Haier HVTM08ABS 8 bottle wine cellar
AT an entry-level, this is one of the best wine coolers that we have come across. The dark metal cabinet along with the frosted glass door gives it the perfect finish. The beautiful blue light that illuminates the inside of the wine cooler gives it a classy touch. You can easily check which wines are stored and which one you wish to choose. The cooling system is such that it does not make a lot of noise and the price makes it look even better.
Whynter built-in 18 bottle wine cooler
The Whynter BWR-18SD 18 bottle wine cooler is perfect for those who are looking for a built in wine cooler to enjoy the wine cooler drink. The wine cooler has ventilation that is in the front instead of the sides. This is what makes it capable of being kept in a cabinet. It has a black body with a stainless steel door. The tempered glass protects the wine inside even if you have put it in a place where the sun hits the glass.
There is a display in the inside which can help you control the temperature and the humidity. The only thing is that it uses a compressor system for cooling which means the wine cooler is louder than the others I have mentioned in our review. While a compressor allows you to choose a larger temperature range, the noise may be a little louder than thermos-electric based cooling systems.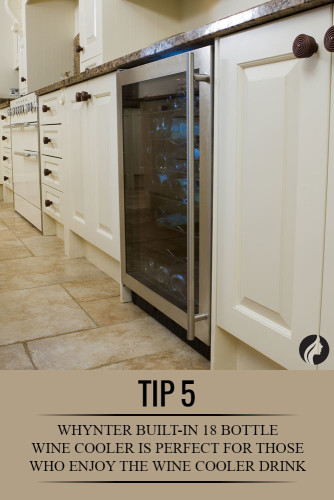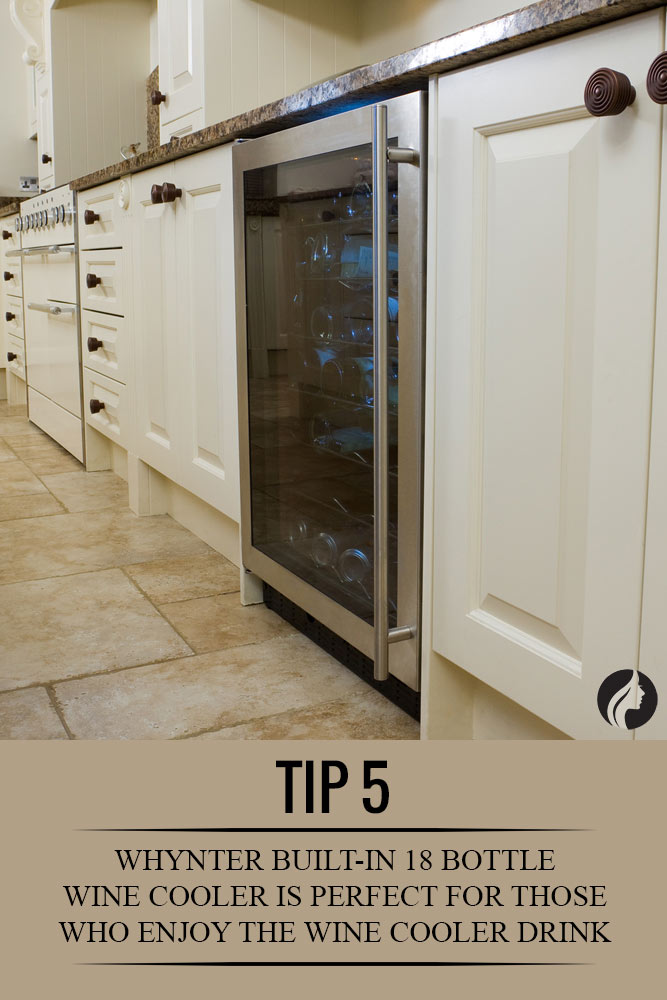 Avanti 18 bottle dual zone cooler
The 18 bottle dual zone cooler from Avanti is another wine cooler that is great for wine collectors. The perfect design with a black body and stainless steel rim make it a great choice. The clear glass door along with shiny shelves makes it look great as well. Because it is a dual zone cooler you can choose to cool different wines to two different temperatures.
This has thermos-electric cooling which means it is not noisy.
Table with gutter for keeping wine chilled
The wine gutter is a simple and easy way to keep your wine chilled when you throw an outdoor party. It is great for family picnics too. Nelson Byrd Woltz is a landscape architect and he designed a picnic table with a gutter which can be filled with ice so that you can keep your wine chilled.
The gutter is built into the table and is made of galvanized steel. Located in the centre of the table, the gutter can accommodate many wine bottles at one time so that you can enjoy your outdoor party without worrying about the wine going warm. While we are calling these tables wine coolers, you can keep a host of drinks which includes beers as well.
In fact any liquid that you want to keep cold, even olive oil or apple cider vinegar can sit in the table gutter. These tables can either be purchased, or you can build one on your own. If you are not inclined to DIYs then purchasing a table is the best way to go about owning one of the tables.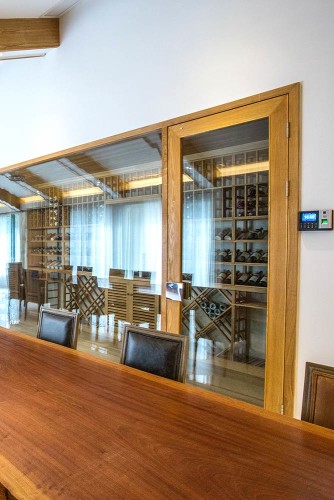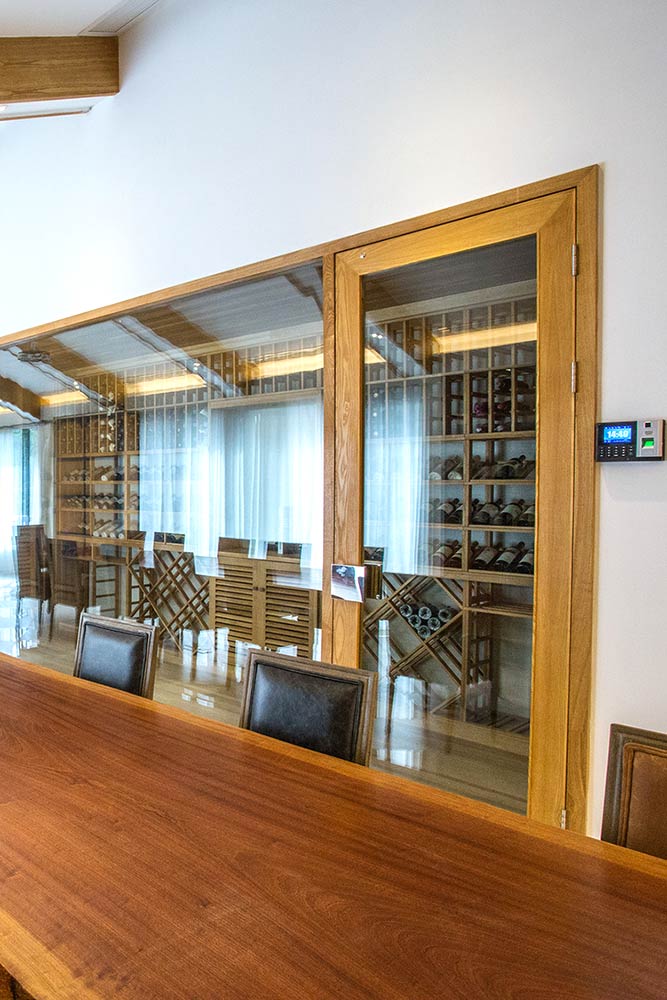 Was this article helpful?