One of the most significant American holidays is soon, and the best way to feel its spirit is to cook 4th of July desserts. Invite your friends and family and treat them with delicious foods. They would definitely love not only their taste, but also the colors and beauty. You will also have much fun if you cook these desserts with the help of your friends. There are many exceptional recipes that can make this holiday superb. We have selected 33 photos of delicious desserts.
Check out these photos of yummy summer desserts ranging from colorful cookies to bold, patriotic punches!
4th Of July Desserts
Source: hoosierhomemade via Instagram,kaylin.ray via Instagram, sweetcarouselcakes via Instagram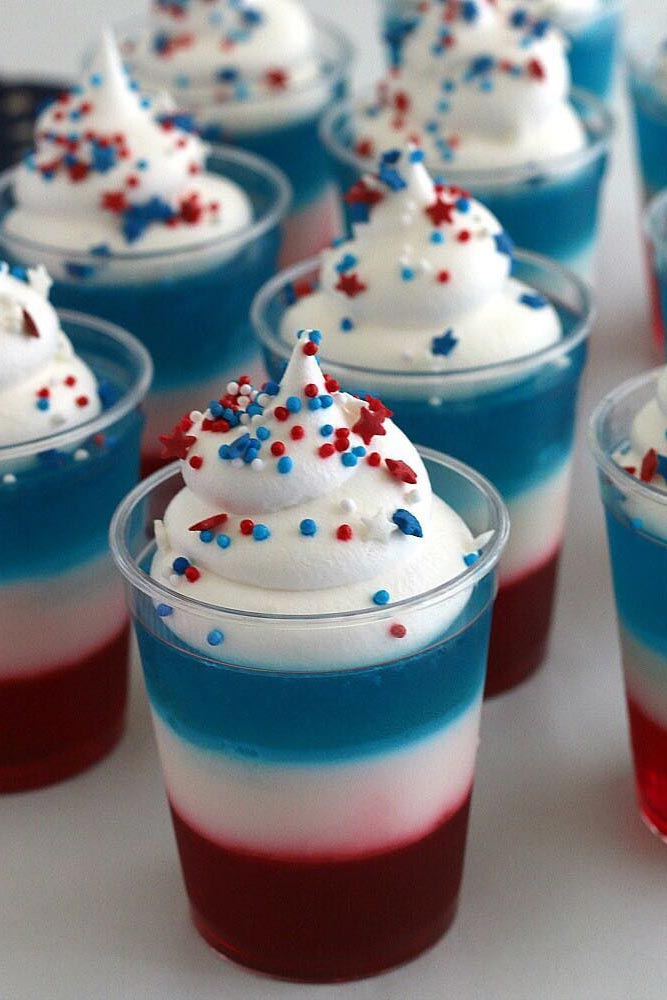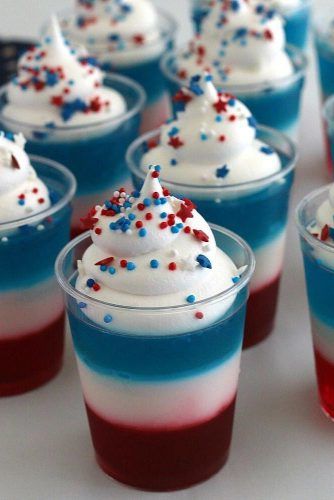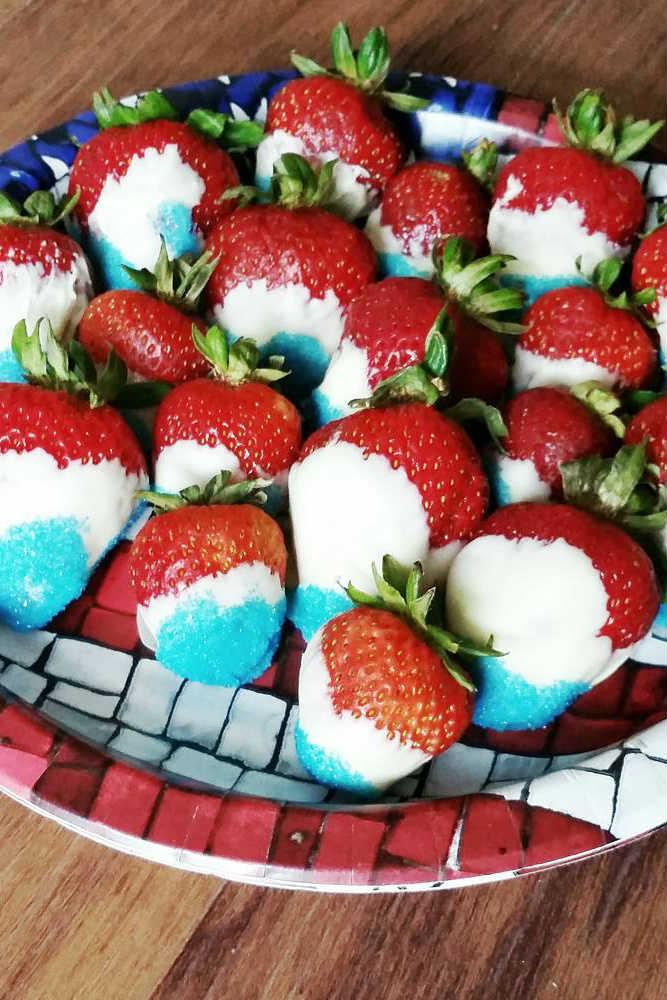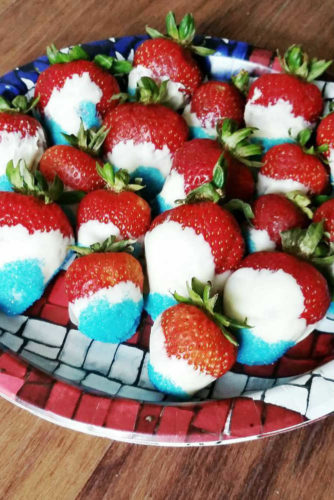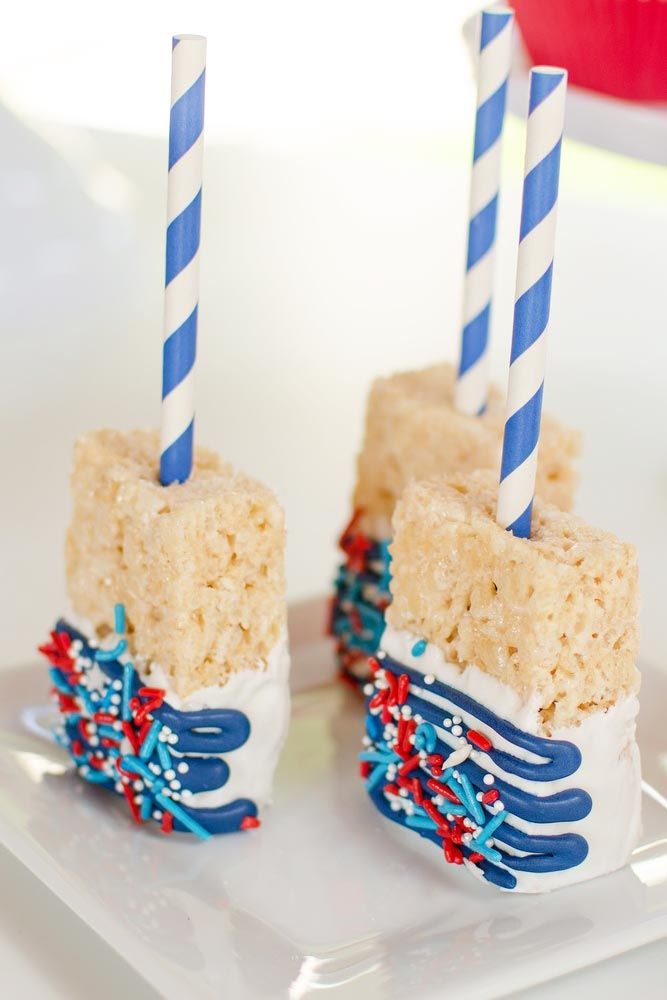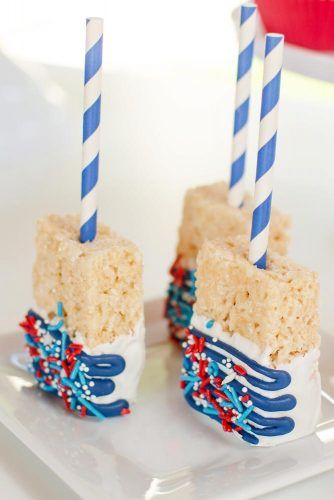 4th Of July Desserts - Cupcakes
Source: classiccakedecorations via Instagram, tuxedocatsandcoffee via Instagram, pastrygardenbakery via Instagram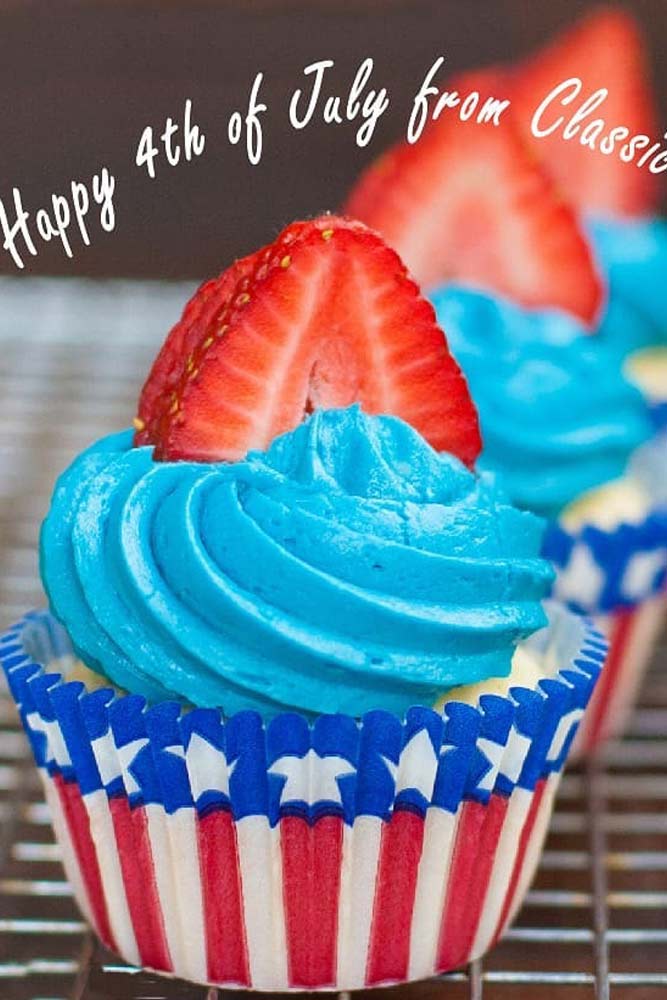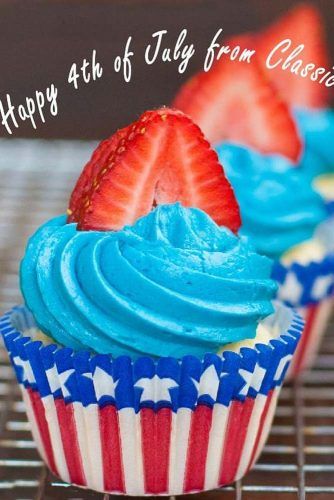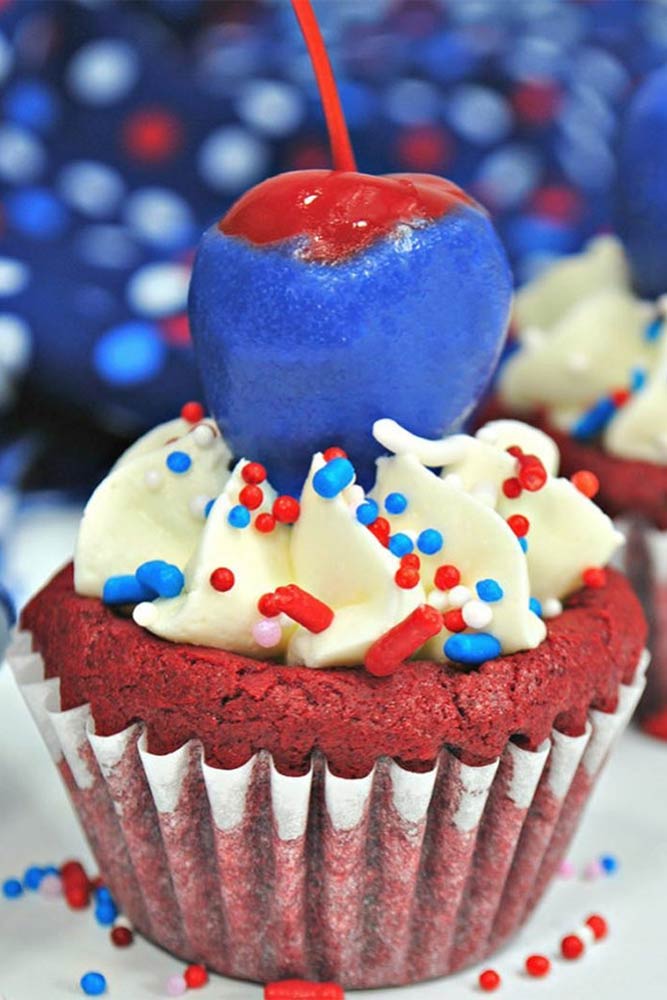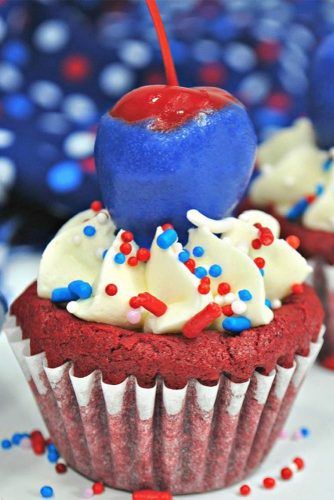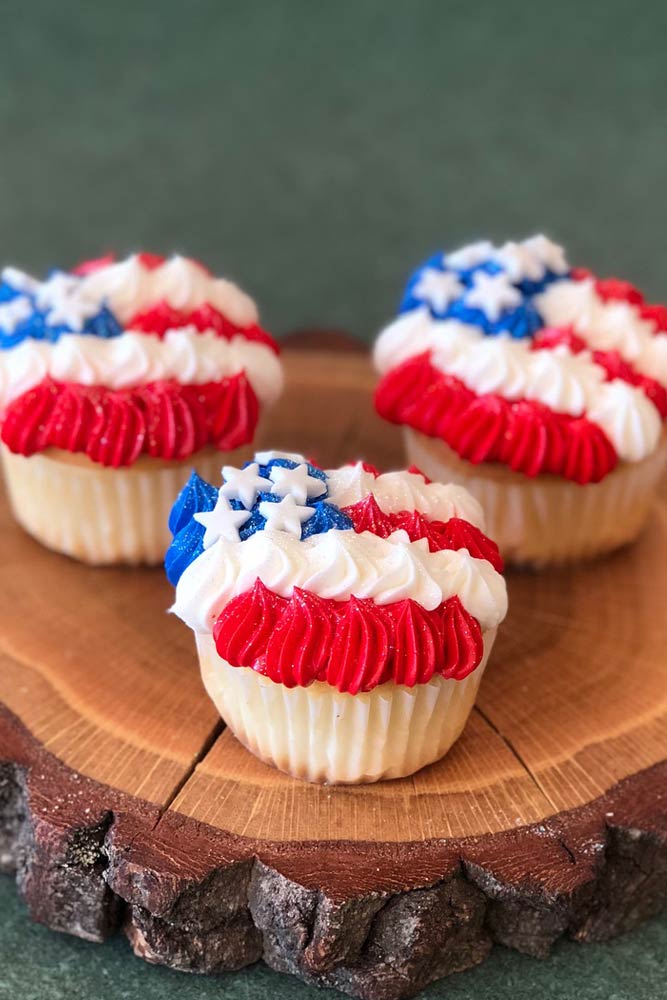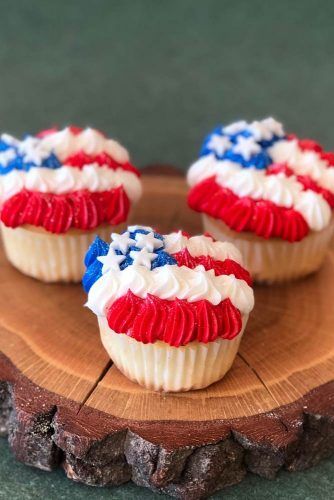 Try to cook Fourth of July cupcakes – they look so nice. If your friends are fond of sweets, they will find them to be among the tastiest Fourth of July desserts. If you have a nonstick or a dark pan, the oven should be heated to 325 degrees Fahrenheit, and to 350 degrees Fahrenheit for other kinds of pans.
Source: dickinsoncakes via Instagram, lisawineandglue via Instagram Elizabeth LaBau Photography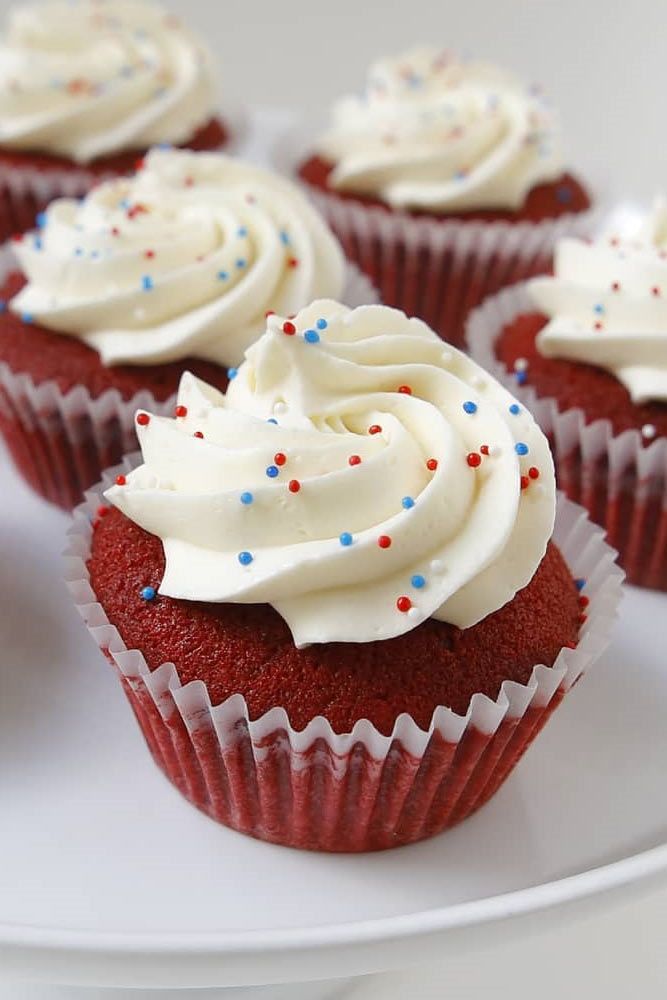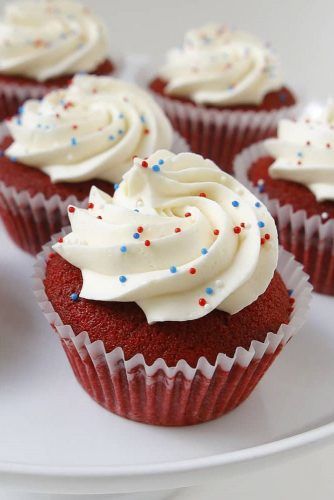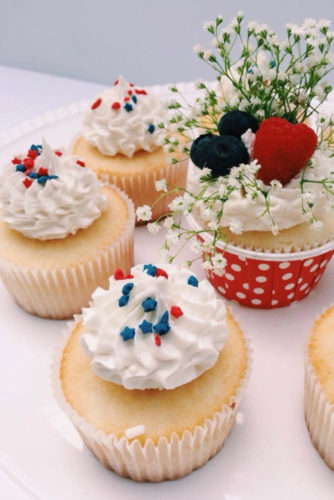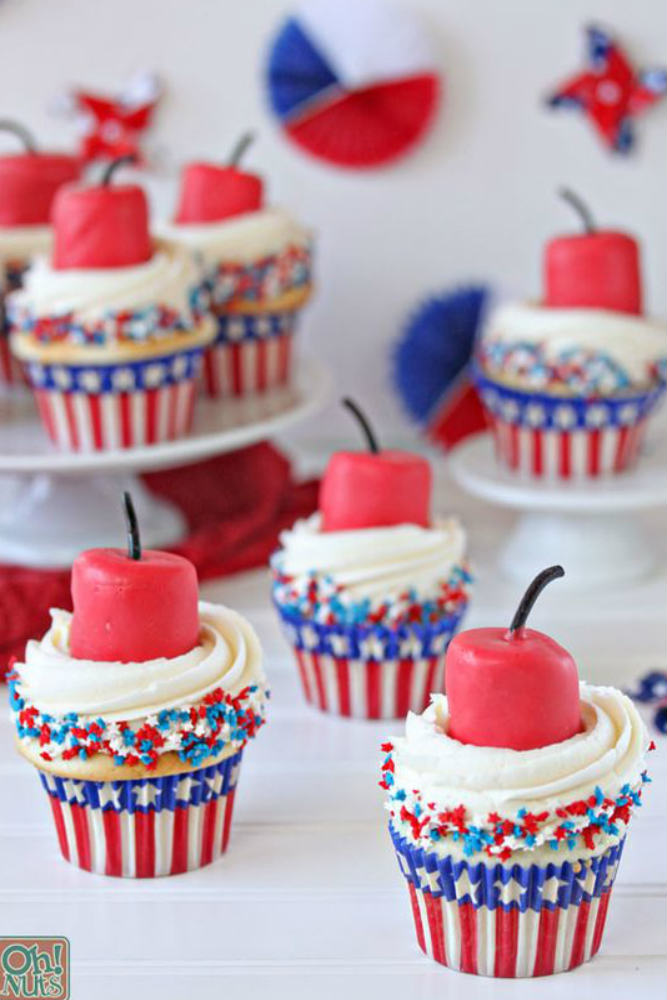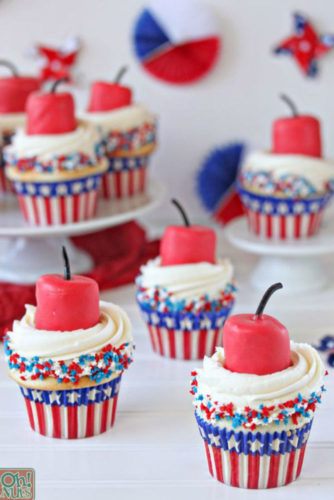 After baking the cupcakes, let them stay in pans for at least 10 minutes. Then you can remove them from pans and let them cool for approximately half an hour. Now frost all cupcakes with white icing. Then make them look like American flags by placing red and blue gems on the white frost. Keep in mind that blue gems should be in the upper left.
4th Of July Desserts
Source: peartreegreet via Instagram, 2bearsandcounting via Instagram, diysweetsweets via Instagram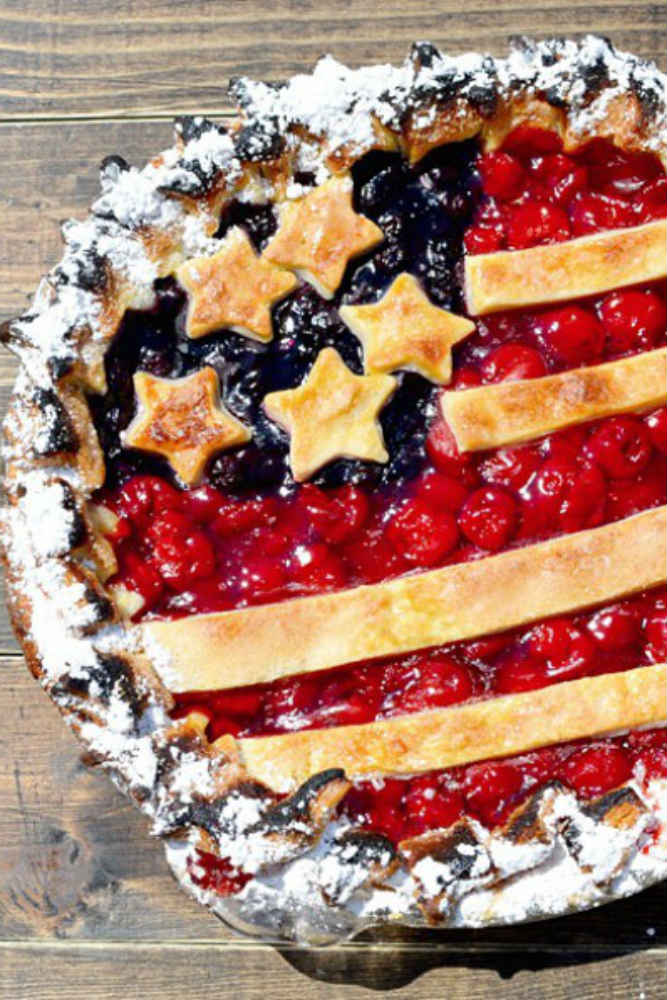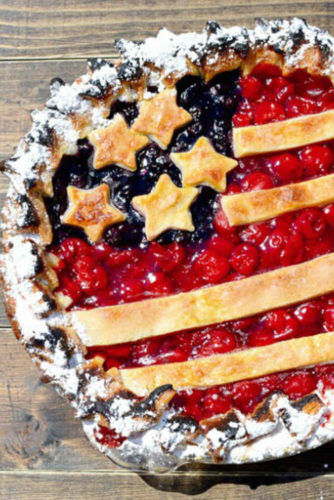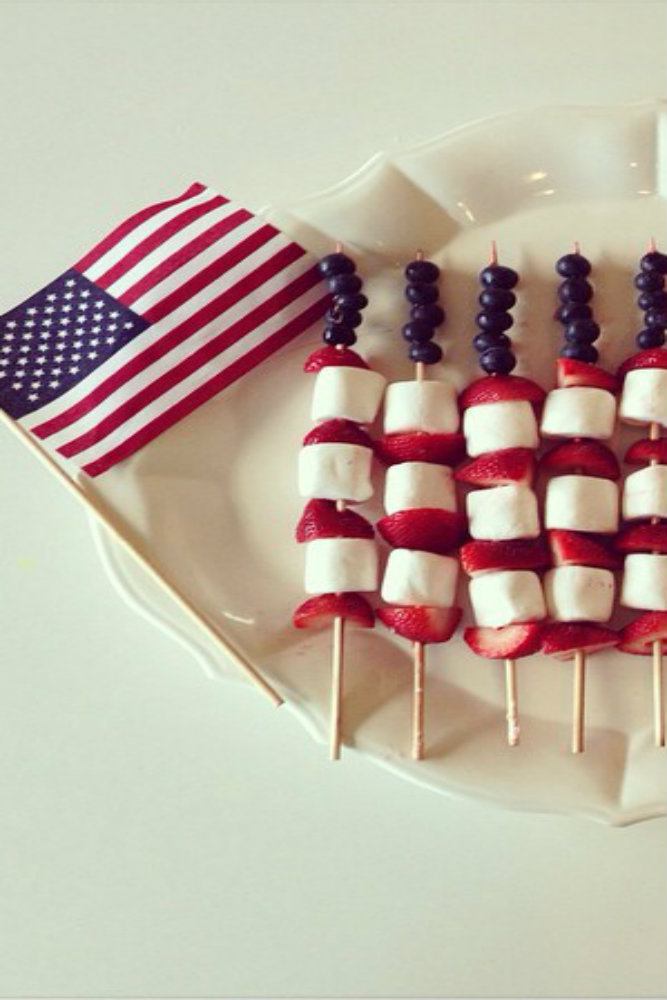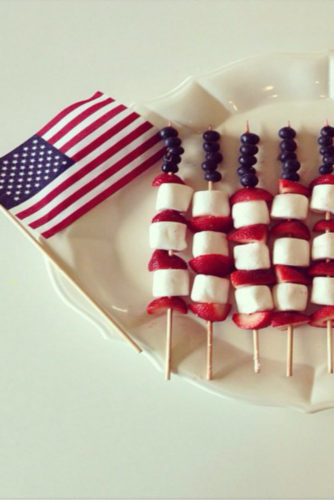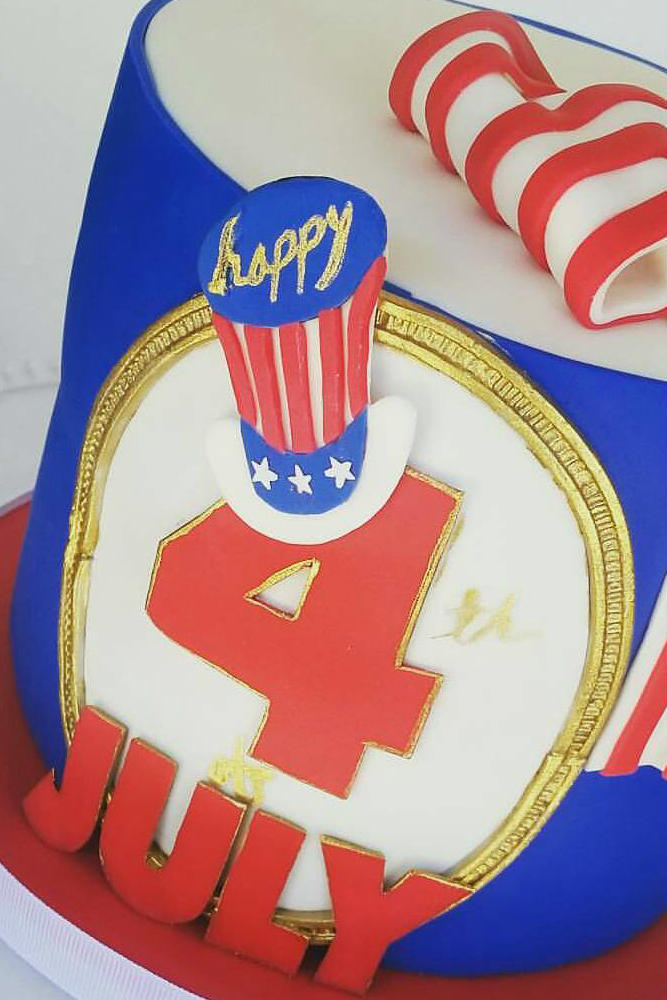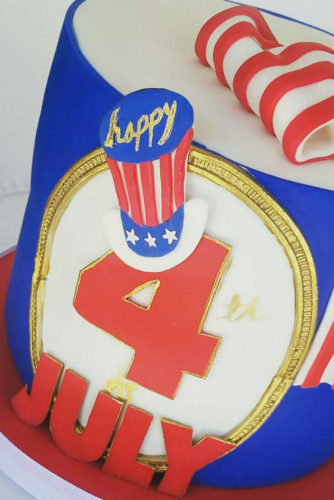 Besides 4-th of July cupcakes, you should definitely try firecracker pancakes. It is one of 4-th of July food ideas for breakfast. To cook pancakes, you will need flour (2 cups), eggs (2), milk (1 cup), and vanilla (1 teaspoon). To prepare glaze, you will need food colors (blue and red), powdered sugar (1 cup), vanilla (1 teaspoon), and milk (1/4 cup).
Source: heartfulmom via Instagram, Kelly Senyei Photography, little_sis_sweets_and_eats via Instagram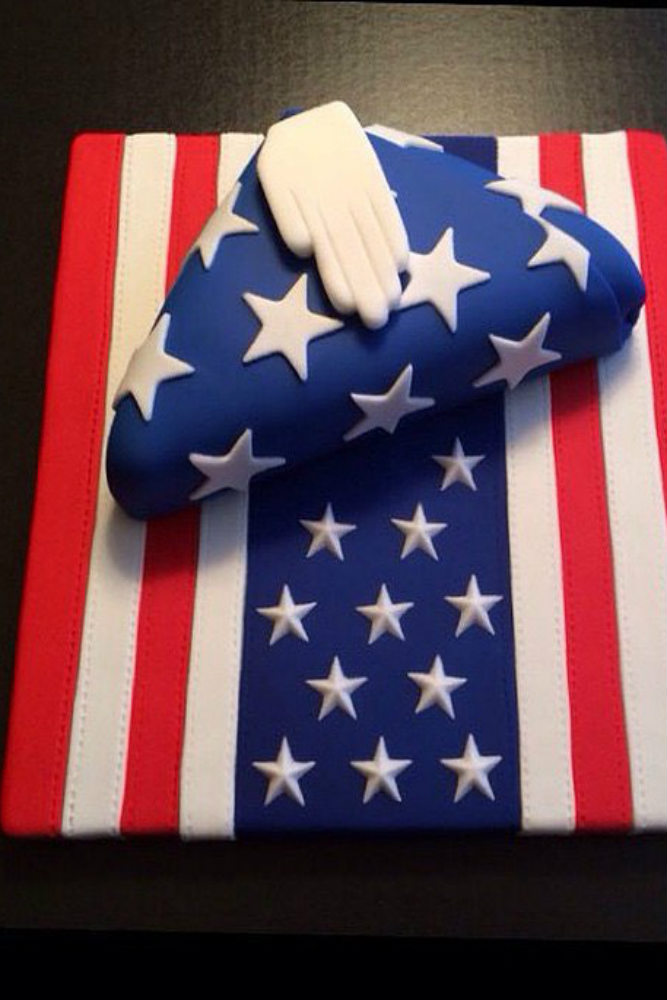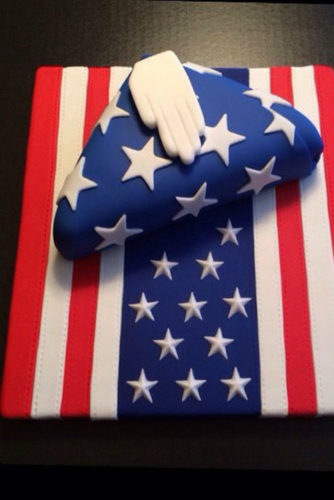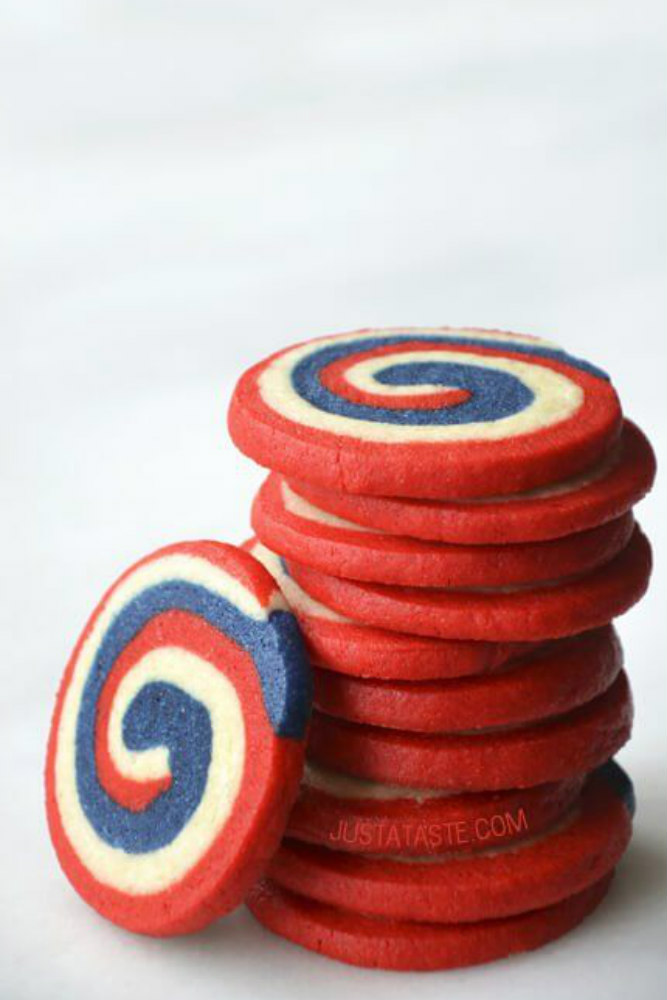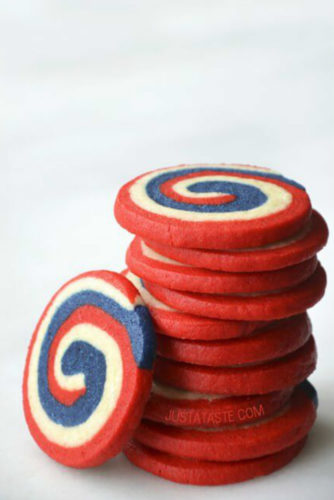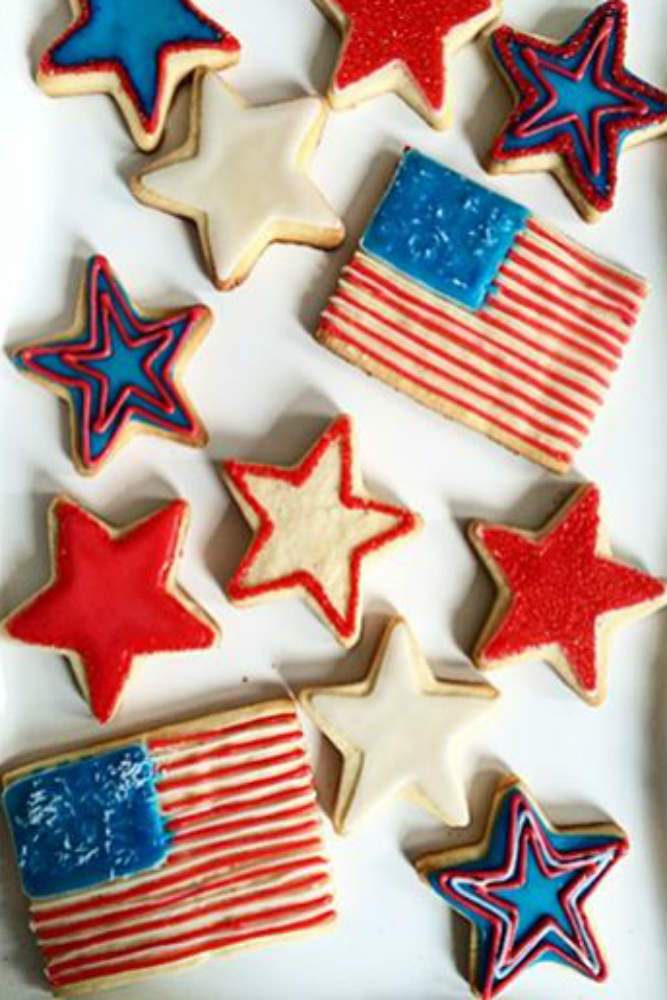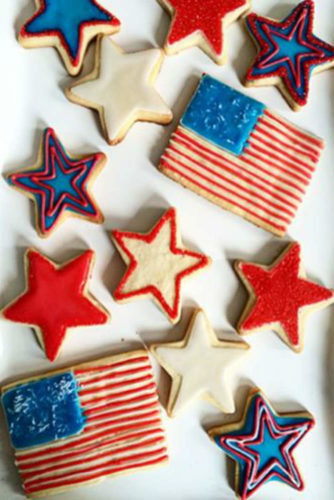 Mix the ingredients and fry pancakes. Then make the glaze by beating the ingredients until they become smooth. Divide the substance into 3 parts. Tint the first part with blue, and the second – with red food color. The third part stays white. Drizzle glaze over each pancake.
4th Of July Food: Drinks And Fruits
Source: peartreegreet via Instagram, bonbonworld via Instagram, Karyn Photography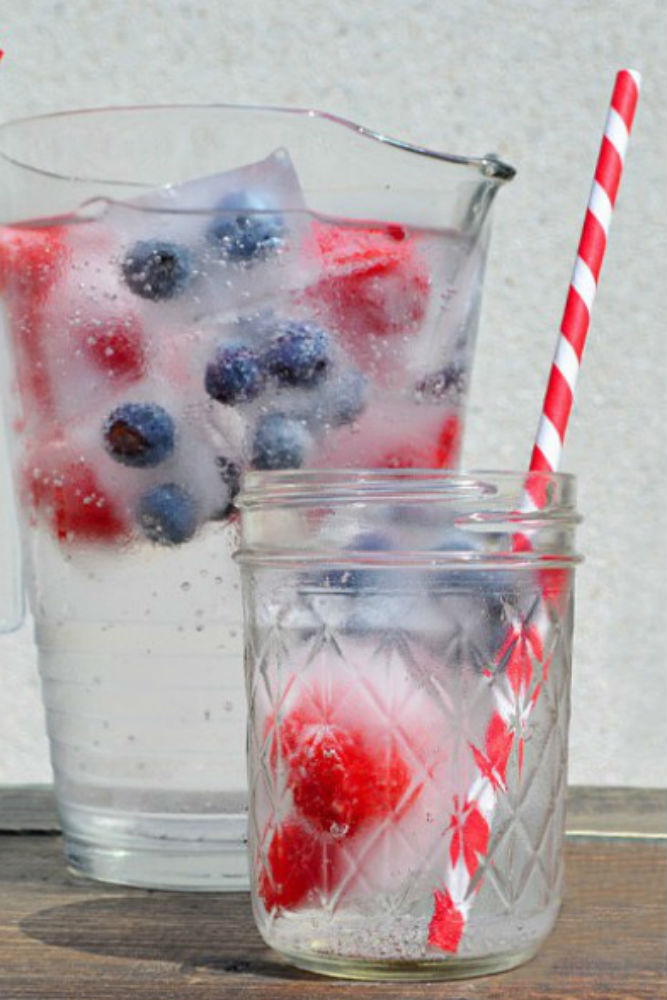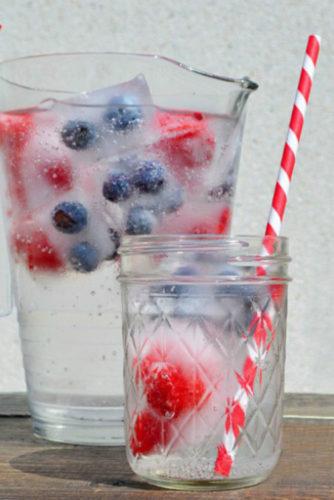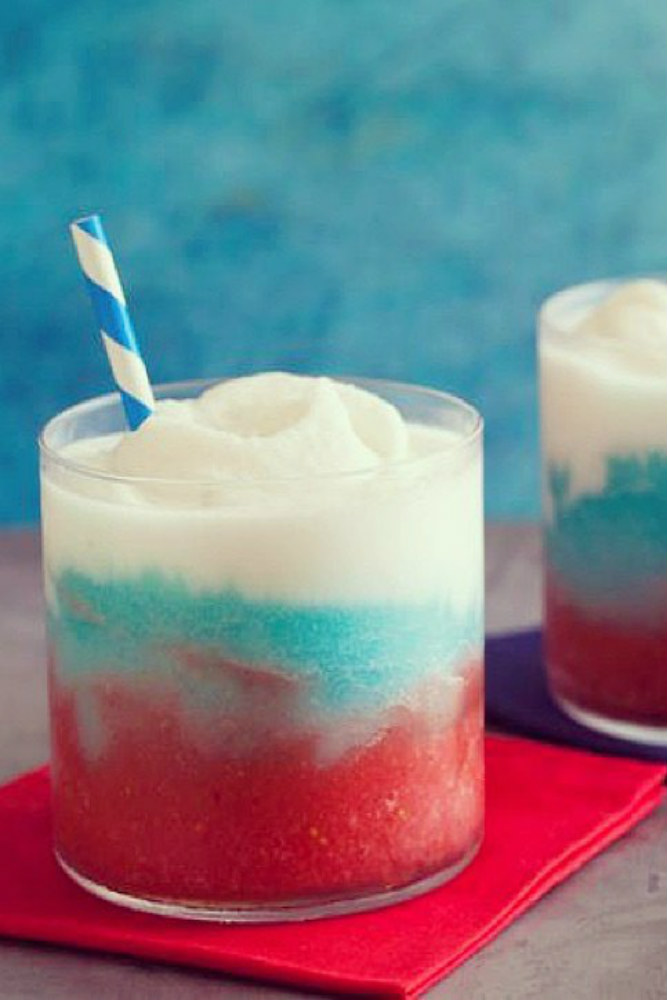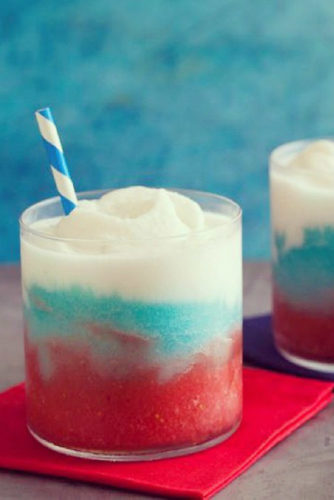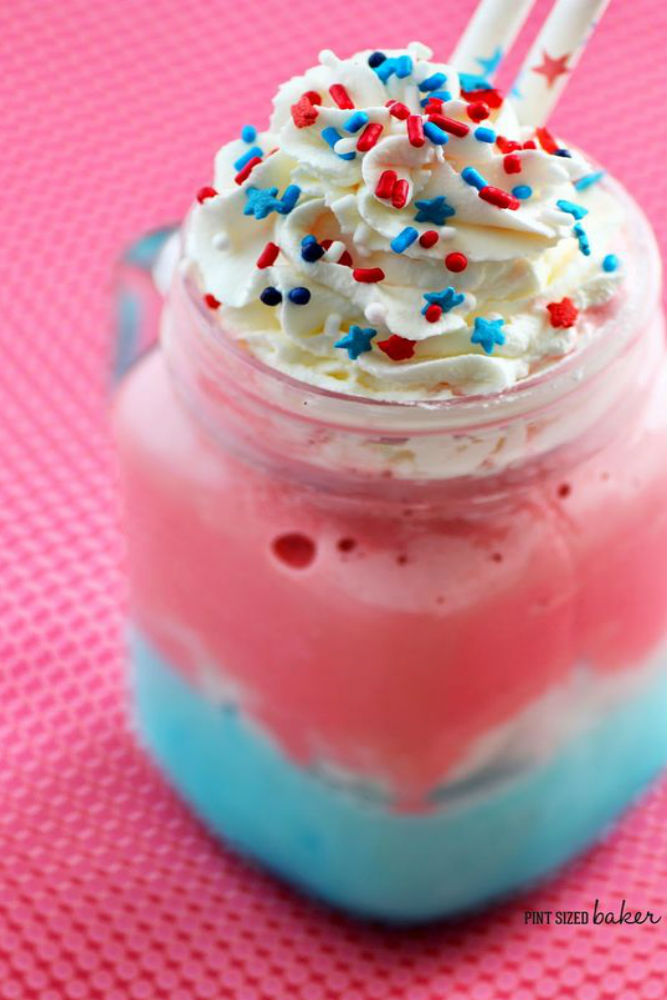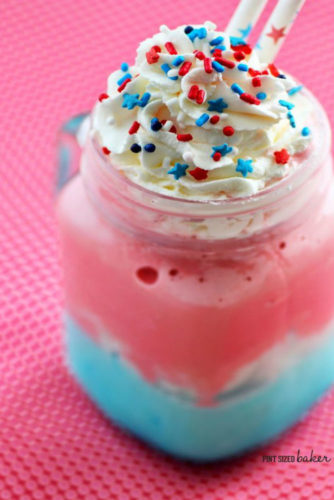 Besides 4-th of July food, you might consider having special drinks. For example, you can prepare a patriotic milkshake. To prepare it, take vanilla ice-cream; blue and red food coloring; milk; white, blue and red sprinkles; and whipped cream. Blend blue food coloring, milk, and ice-cream. Pour the substance in glasses (make sure that they are cold), and put them into the freezer. It is the first layer.
Source: peacelovefruit via Instagram, rosah2221 via Instagram, The Diary of DavesWife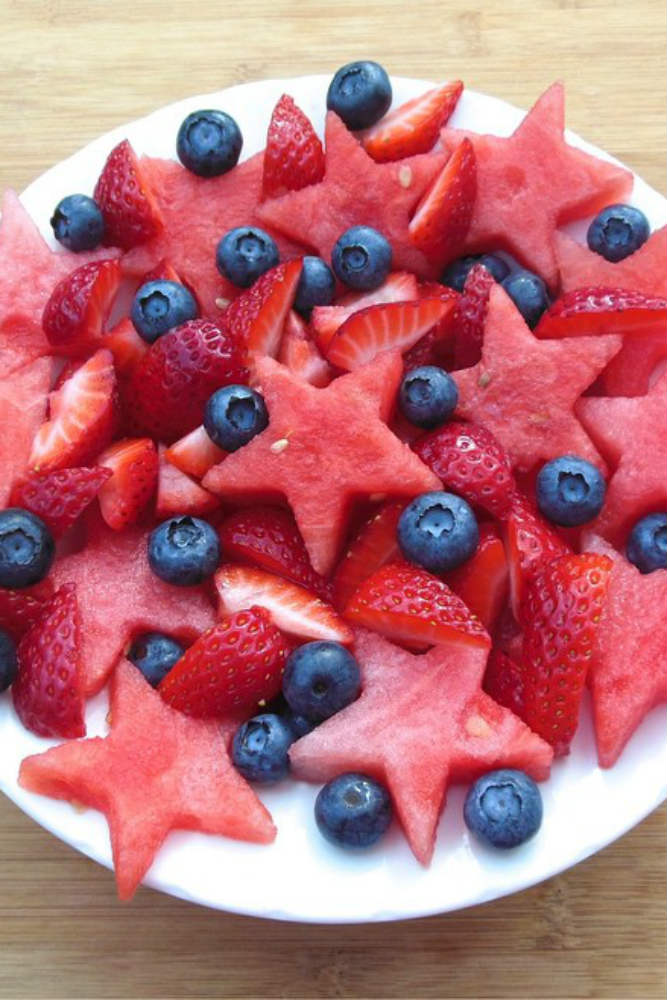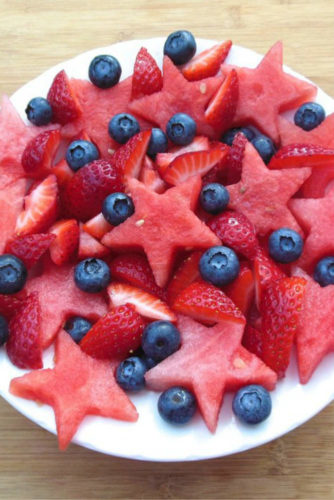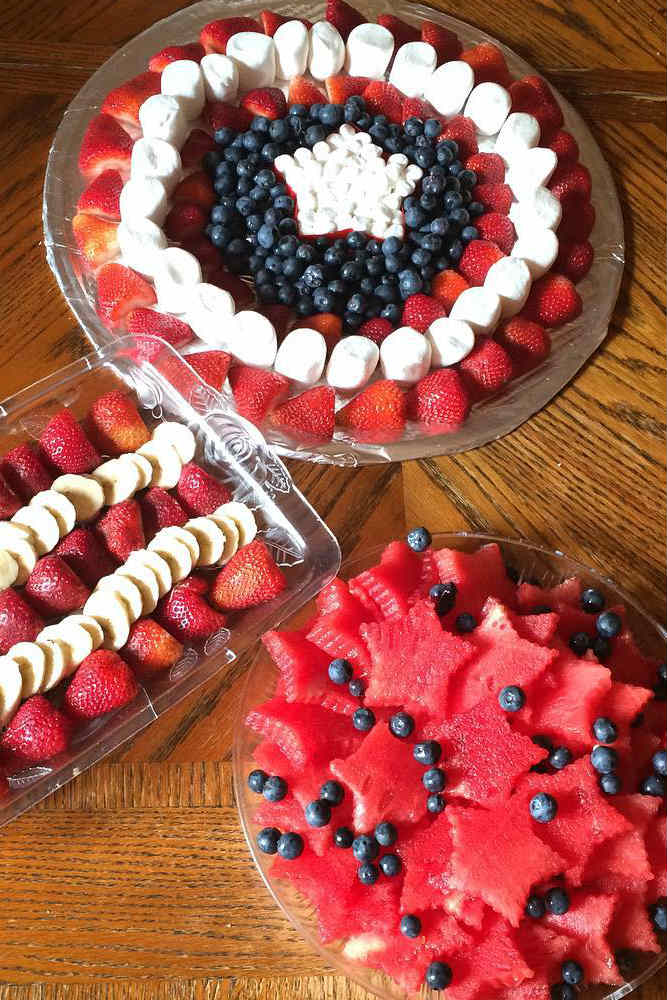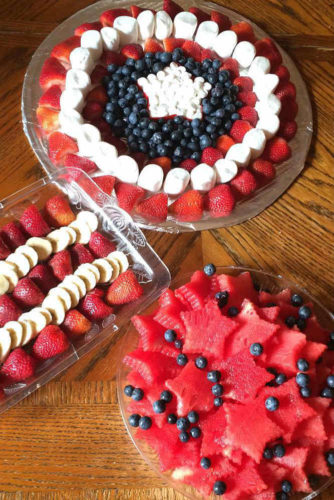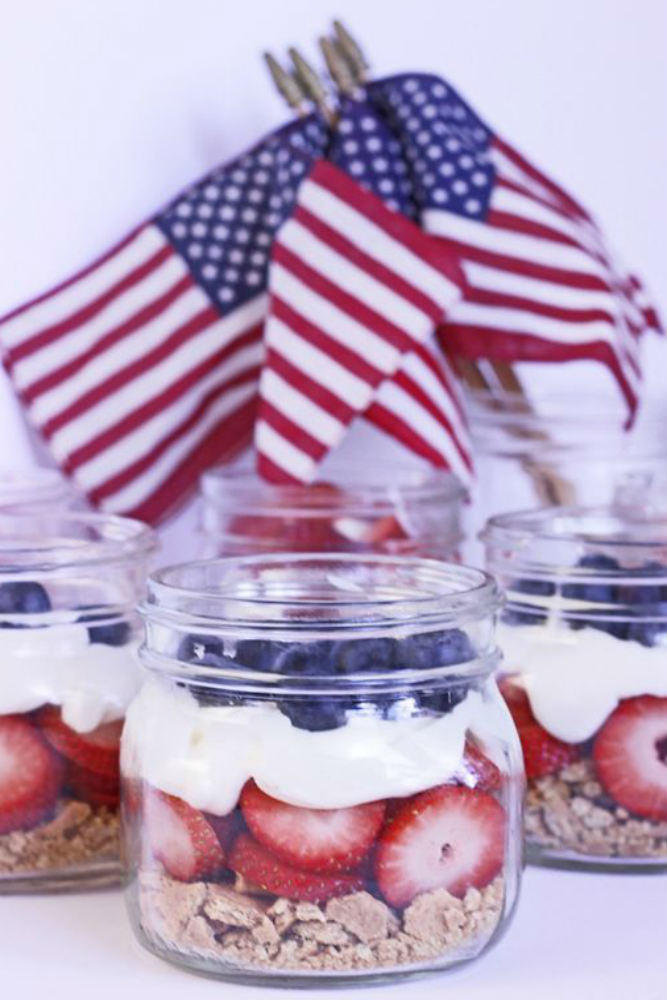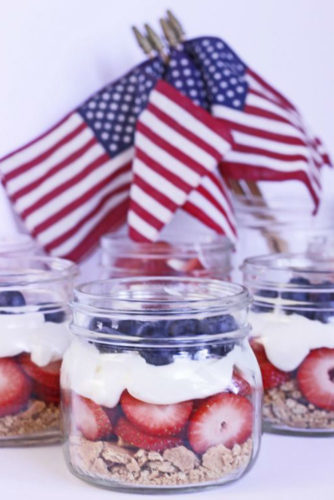 The second layer will be white, and the third one – red. Do not forget to put the glasses in the freezer after each layer. Otherwise, the colors will just mix. After all, layers are ready, add sprinkles and whipped cream on the top.
4th Of July Desserts
Source: sayanythingbakery via Instagram, Lori Lange Photography, playdatespacifiersandwine via Instagram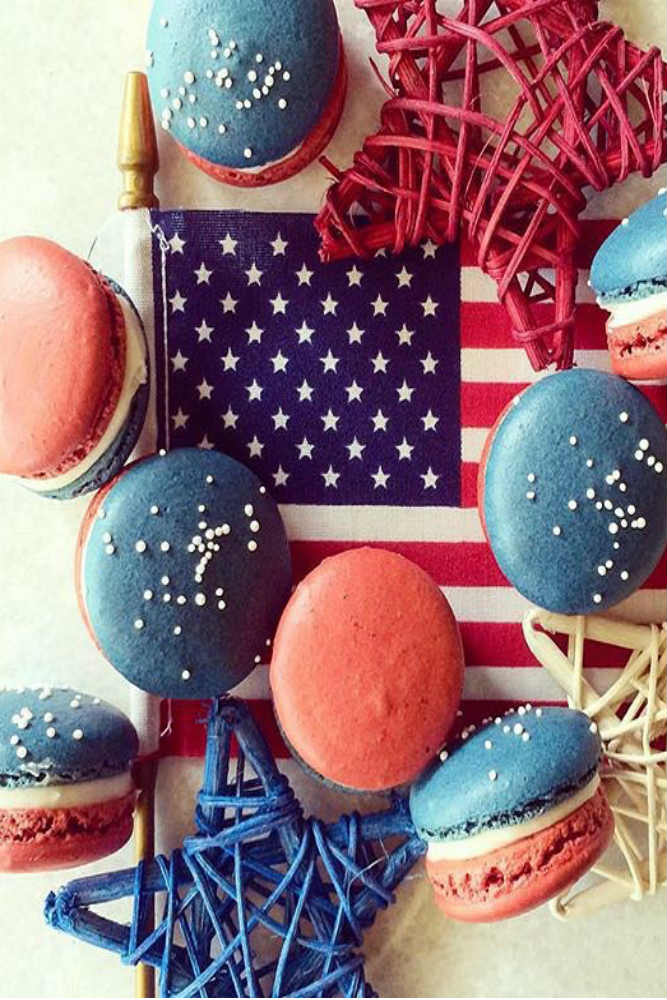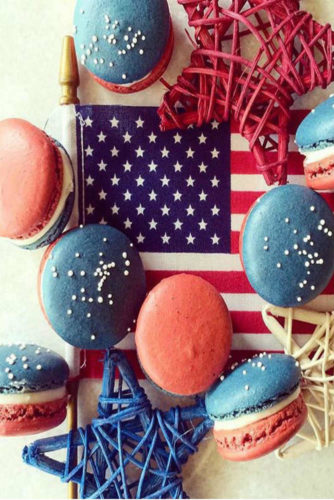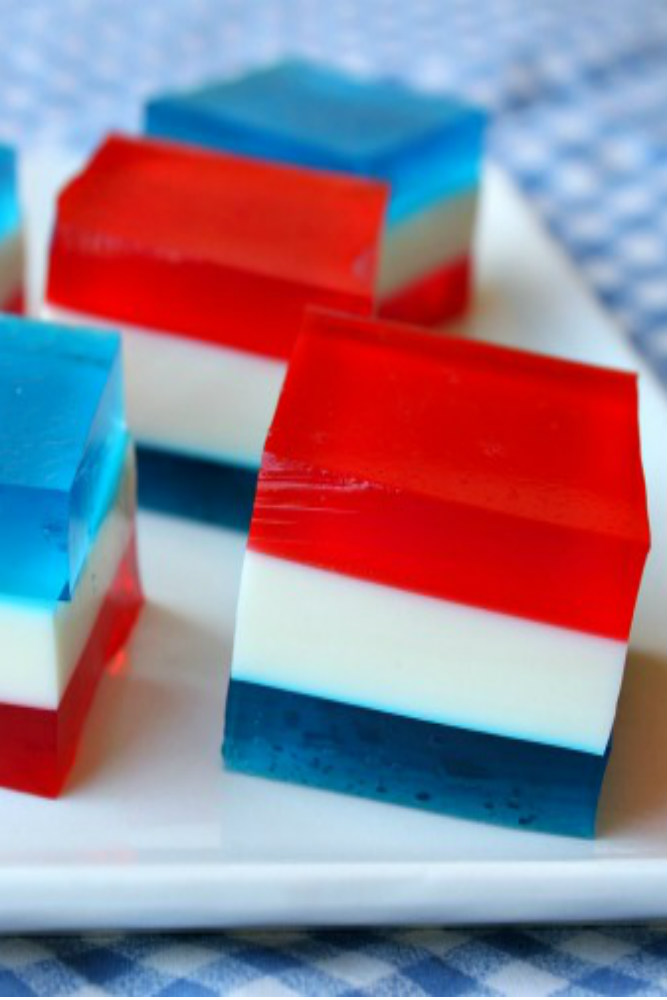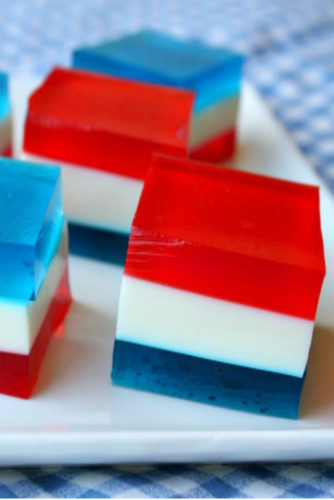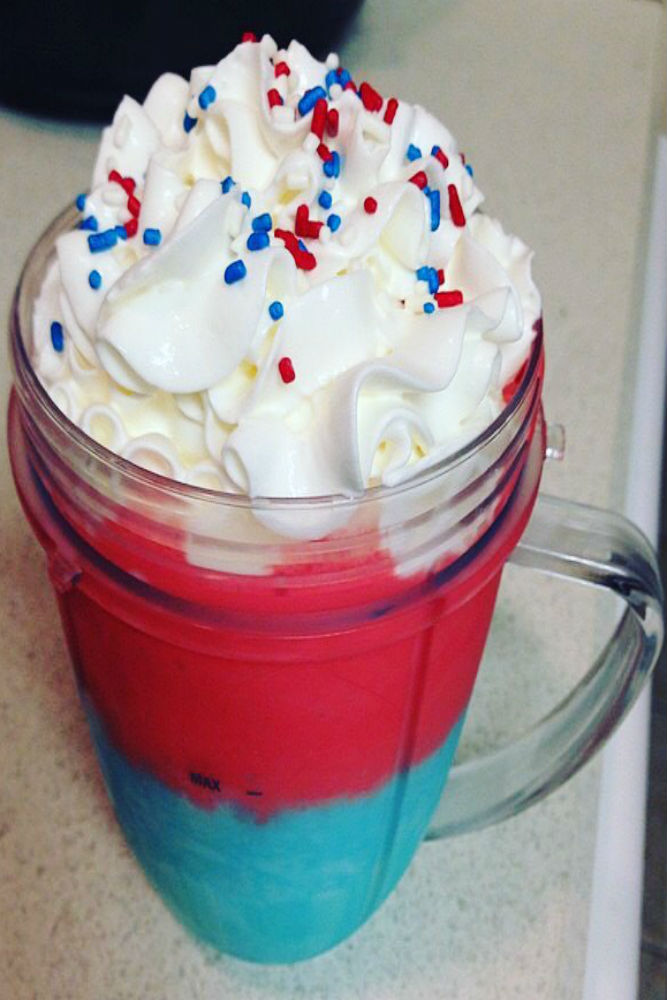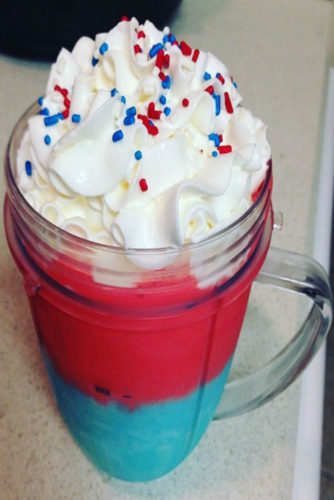 Impress your guests by offering them 4-th of July cake. This cake is the loveliest Fourth of July food. You should consider picking this recipe if you are not good at cooking in the oven. It does not only have a light texture, but it is also very beautiful and patriotic because it looks like an American flag. To achieve this effect, you will put strawberries and blueberries on the white mousse. Considering the taste of this dessert, it is worth spending four hours cooking it.
Source: tierpdx via Instagram, sweetdylights via Instagram, beavong via Instagram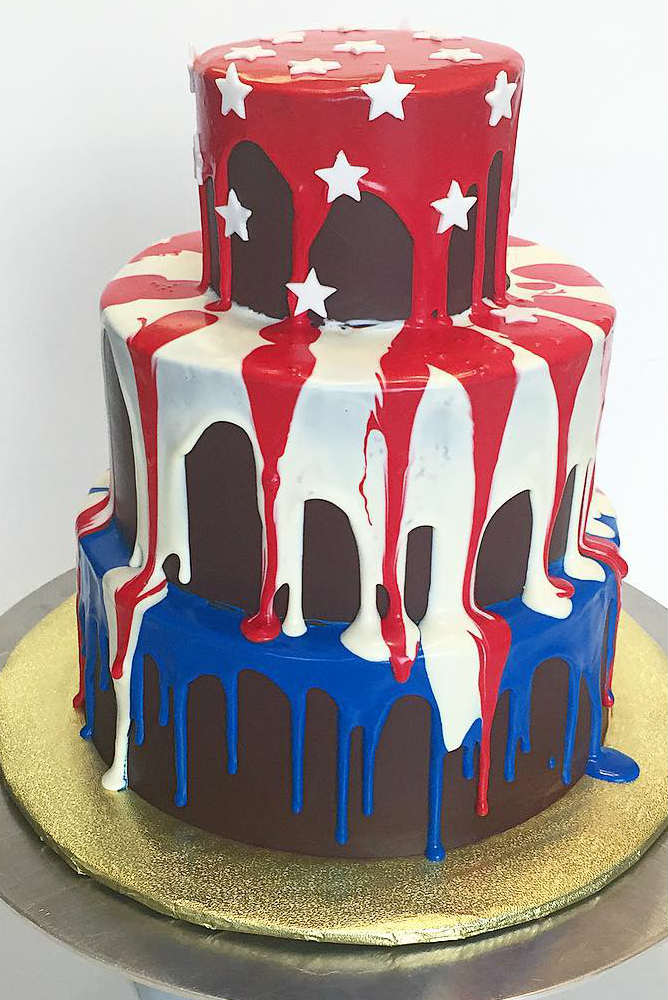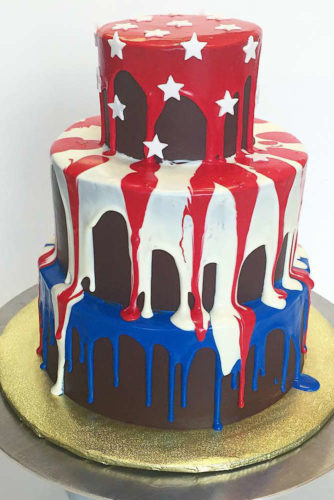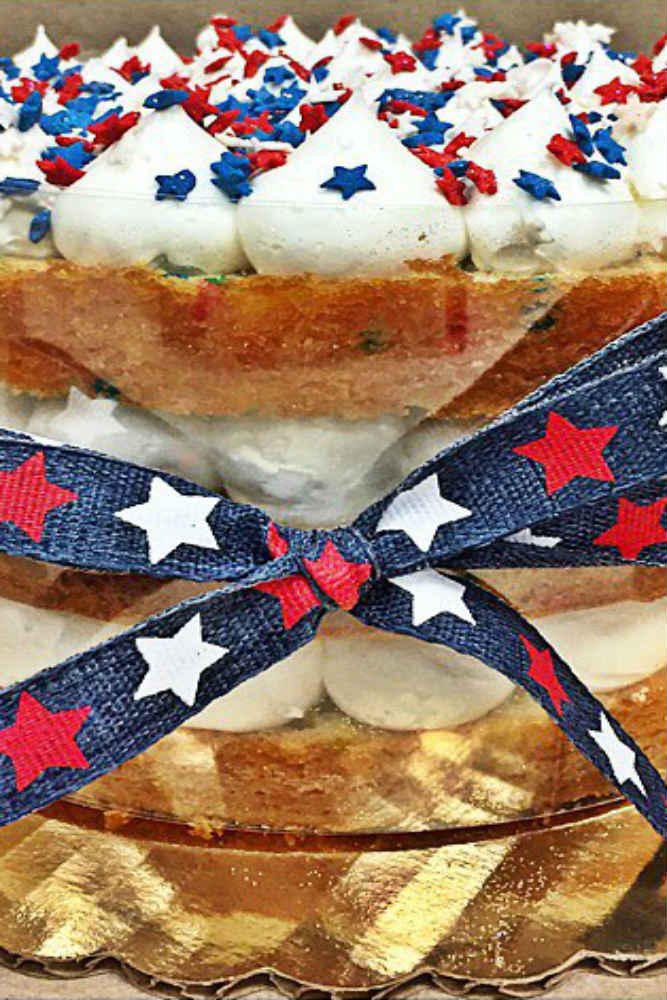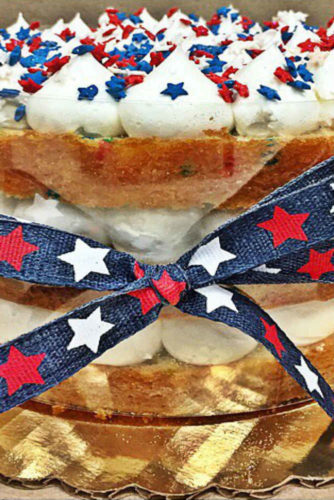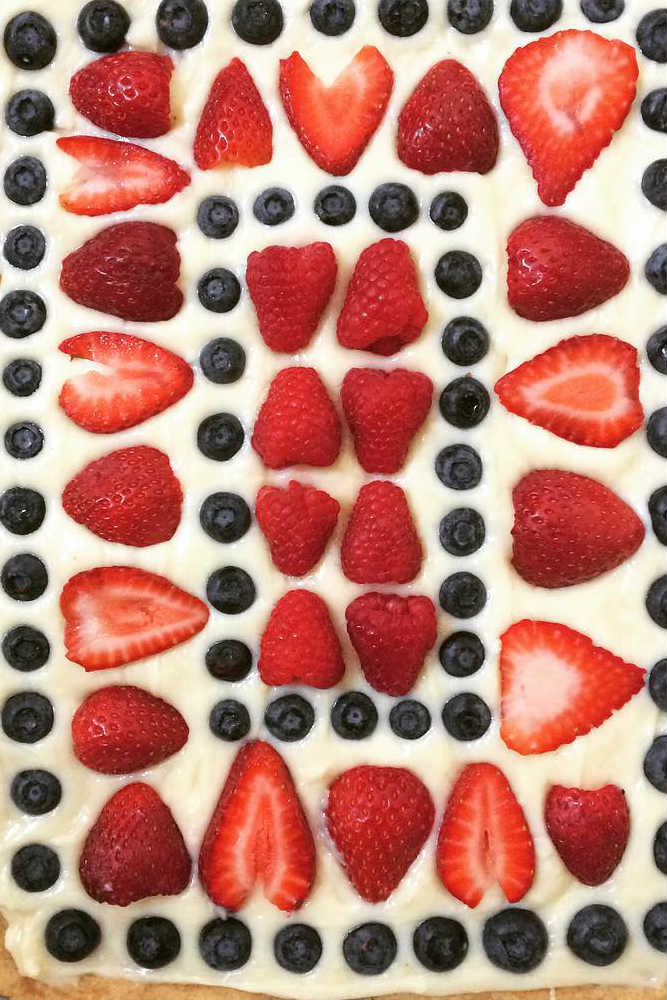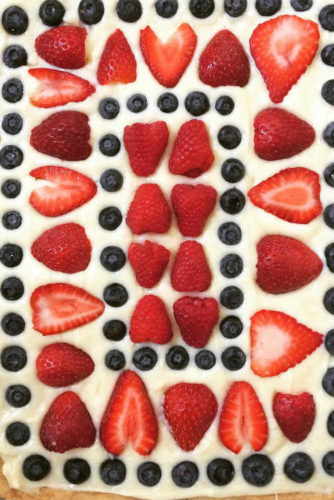 Go to the shop and buy all the necessary ingredients. The amount of the ingredients varies according to people's taste, so choose the recipe that you prefer. Take a bowl and combine melted butter, sugar, graham cracker crumbs, and sugar. Make sure that the mixture becomes crumbly. Now take a baking dish and put the mixture into it. Use plastic wrap to cover the dish, and then let it stay in a refrigerator for half an hour.
Independence Day Cake
Source: Erin Bakes Photography, cathys3dcakes via Instagram, wavesoflove via Instagram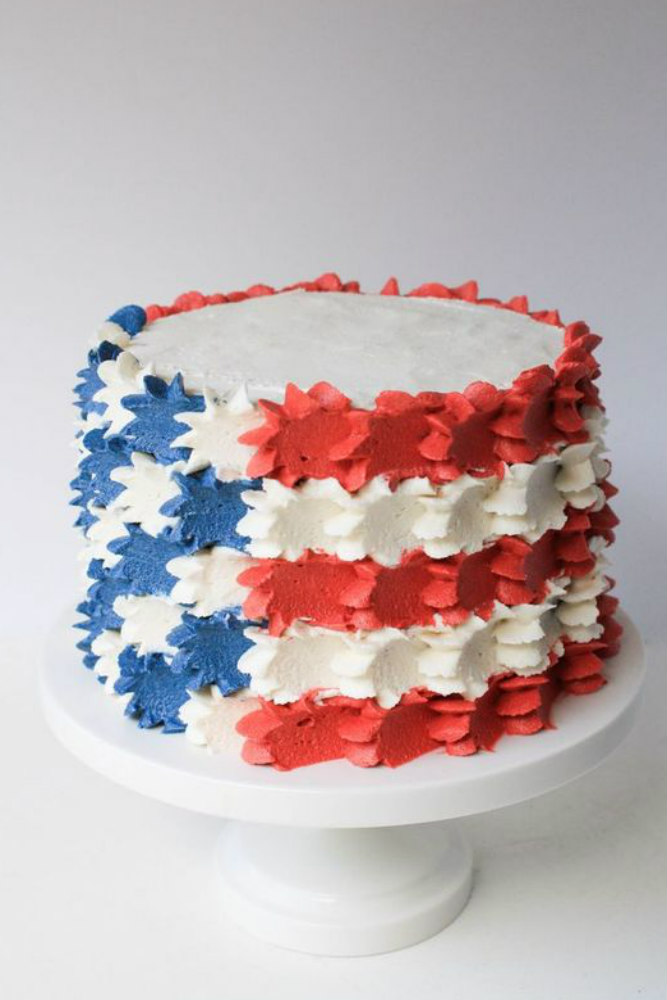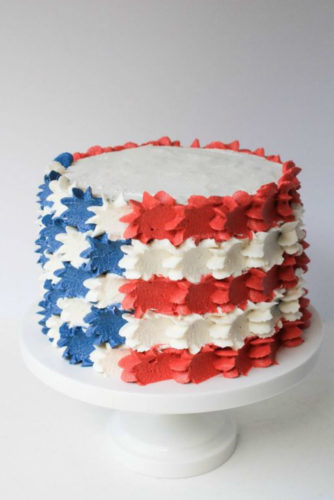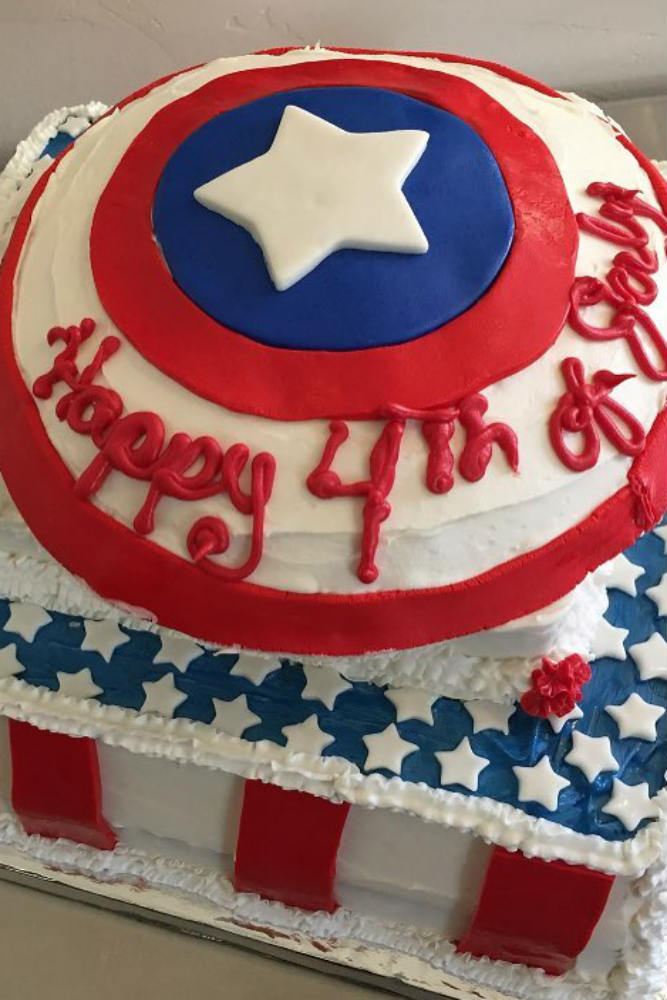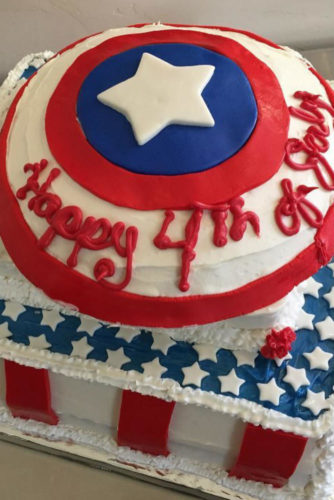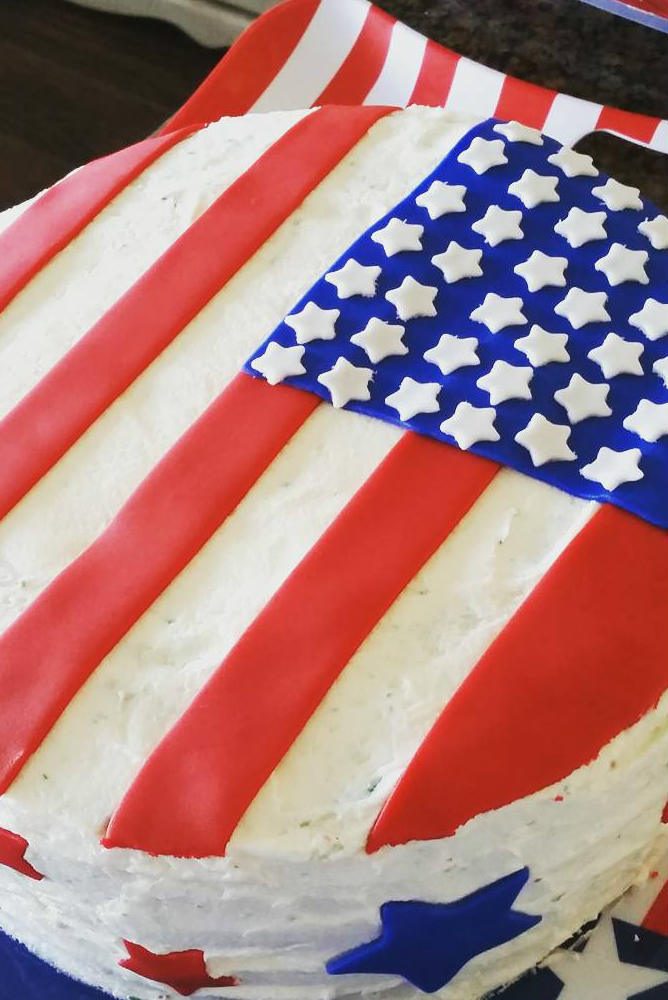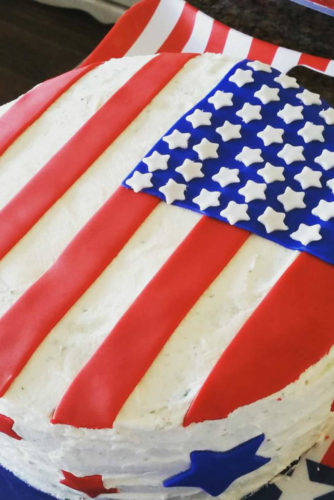 While you are waiting for the mixture for the Independence Day cake to cool down, take another bowl and combine mascarpone and cream cheese thoroughly. Add vanilla extract and lemon zest and juice to this mixture. For the next stage of preparing your Fourth of July cake, you need either a glass or a metal bowl. Take whipping cream and whisk sugar into it. The cream should become fluffy. Now combine these two mixtures. Whisk this substance gently. It should become well combined, fluffy, and soft.
Source: Betty Crocker, Elizabeth Photography, Melissa Diamond Photography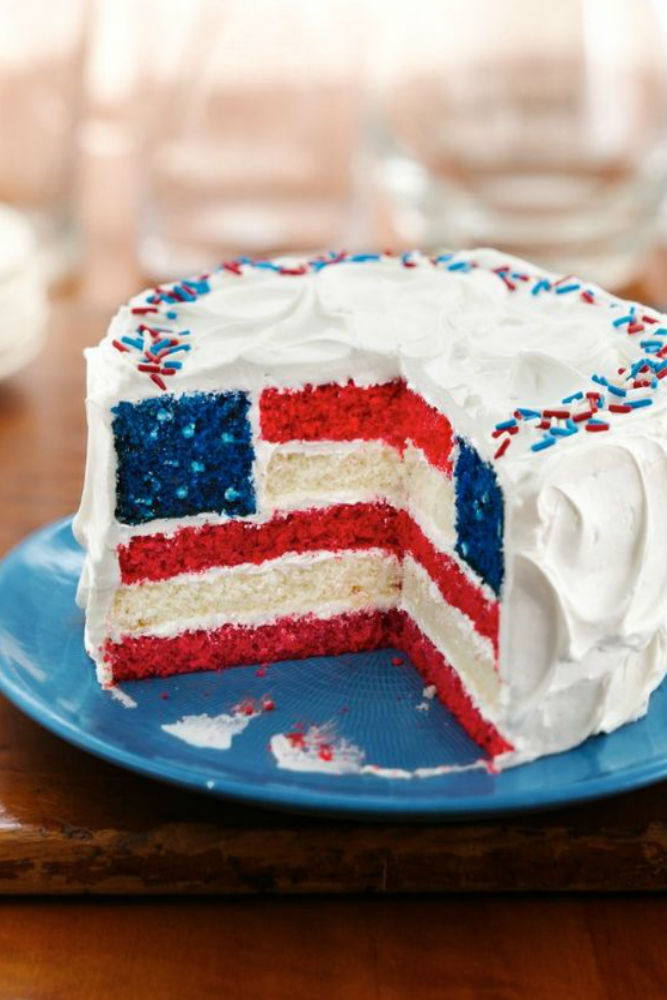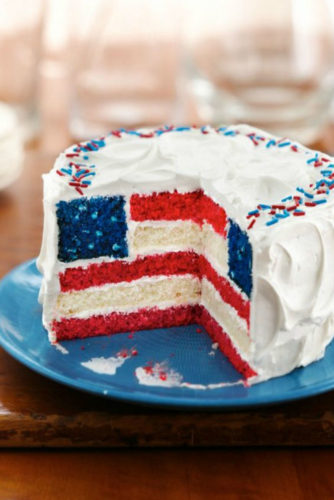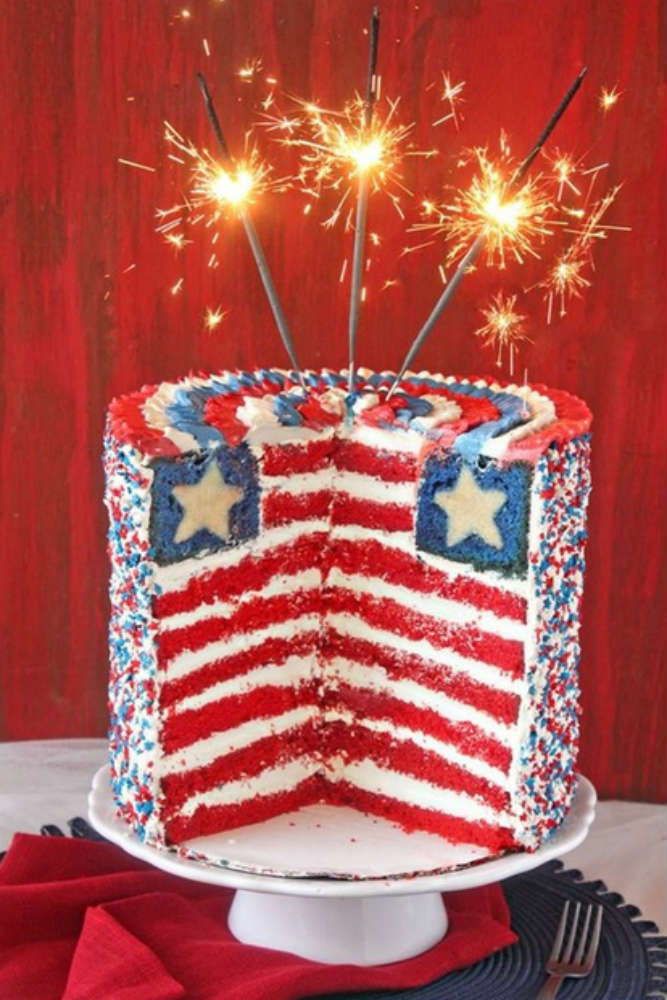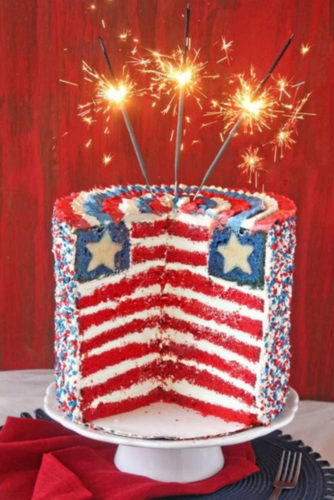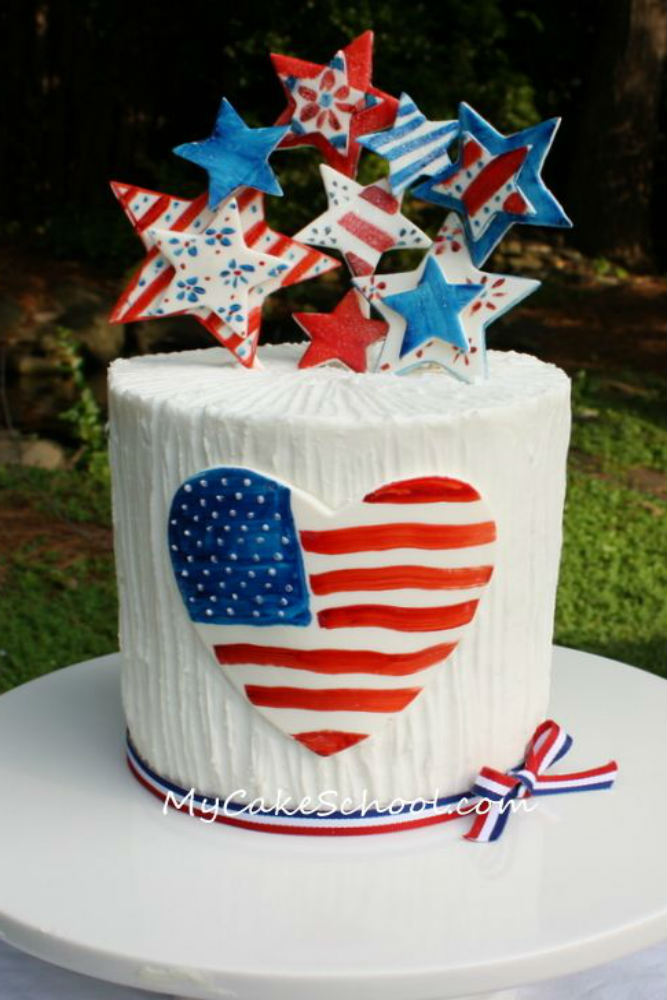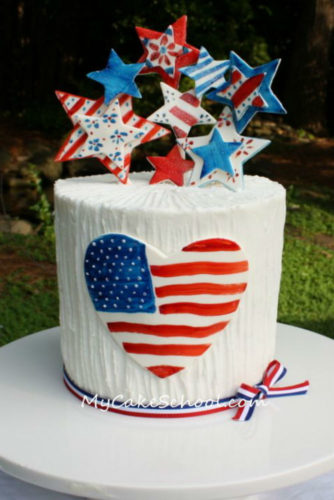 Take the baking dish out of the refrigerator. Smooth and spread the filling on the top of it with a spoon. The filling and crust should settle. Take plastic wrap and cover the dish tightly. Let it stay in the refrigerator for 3 hours or more. When you put the dish out of the refrigerator, cut strawberries in halves and put it on the top of the cake. Leave some space in the left corner for blueberries. The cake is ready. Before serving, cut it into squares.