By:

Glaminati Media

| Updated:

04/05/2019
Flying Key Tattoo Idea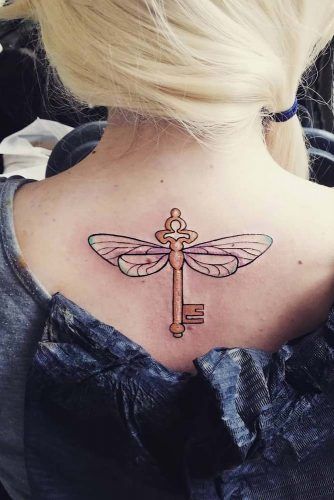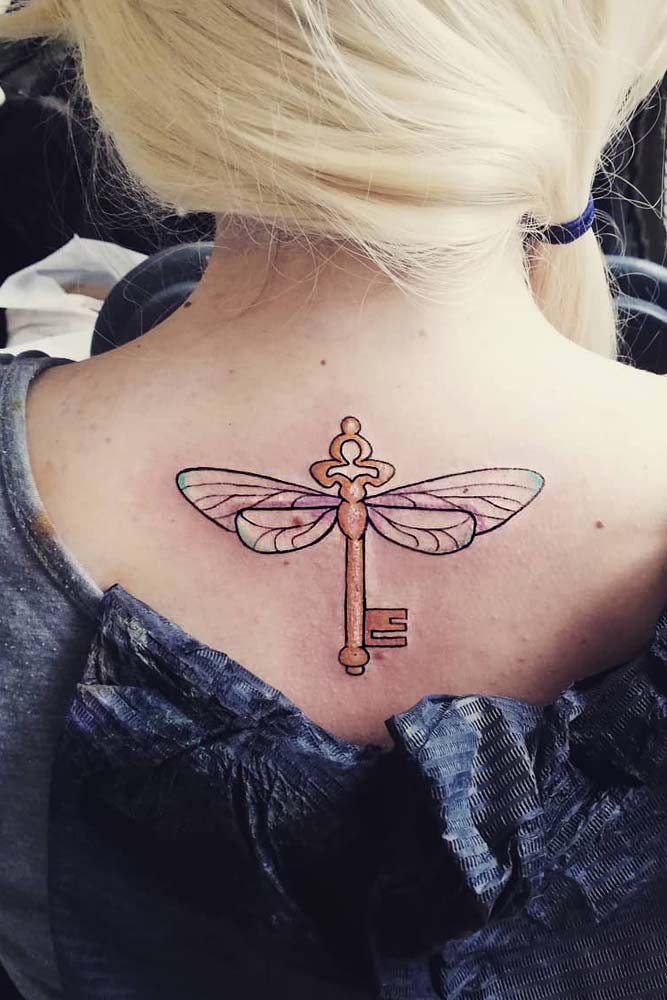 A flying key is something we all remember from the story. Are you a true fan and want to show it to the world? Choose this symbol to represent your Harry Potter passion.
Source: saltje82 via Instagram
Expecto Patronum Tattoo Design With Deer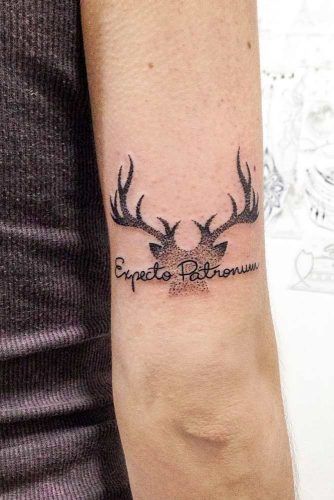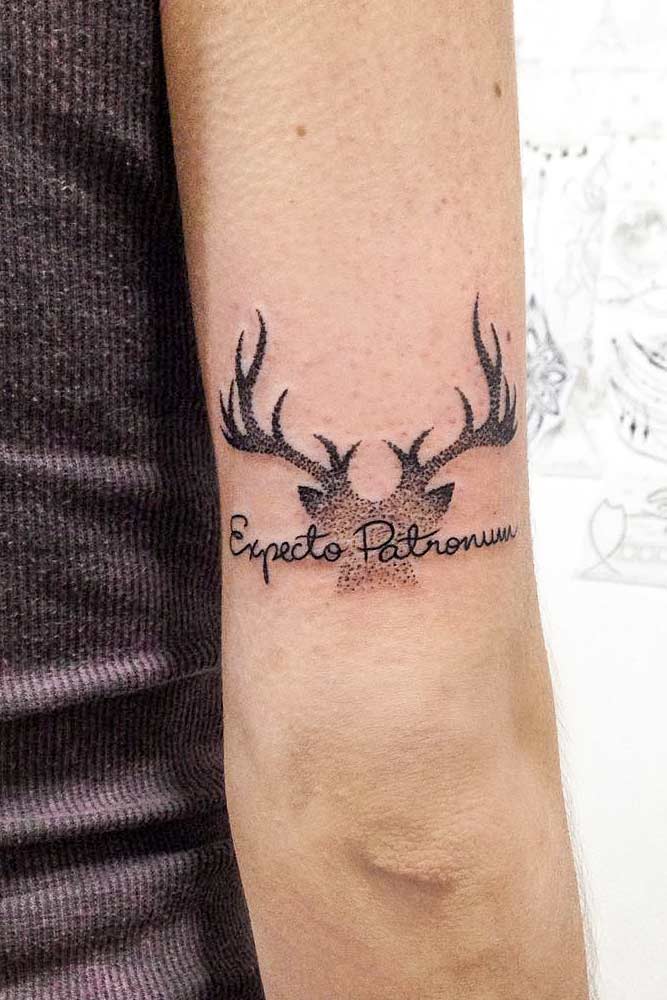 Harry`s patronus was special and represented a beautiful sign of a deer. Wouldn`t you like to choose such a special and inspiration detail for your tattoo design?
Source: tathi.campos via Instagram
Black And White Hogwarts Tattoo With Watercolor Deathly Hallows Symbol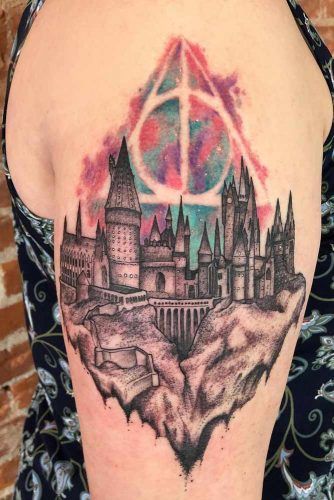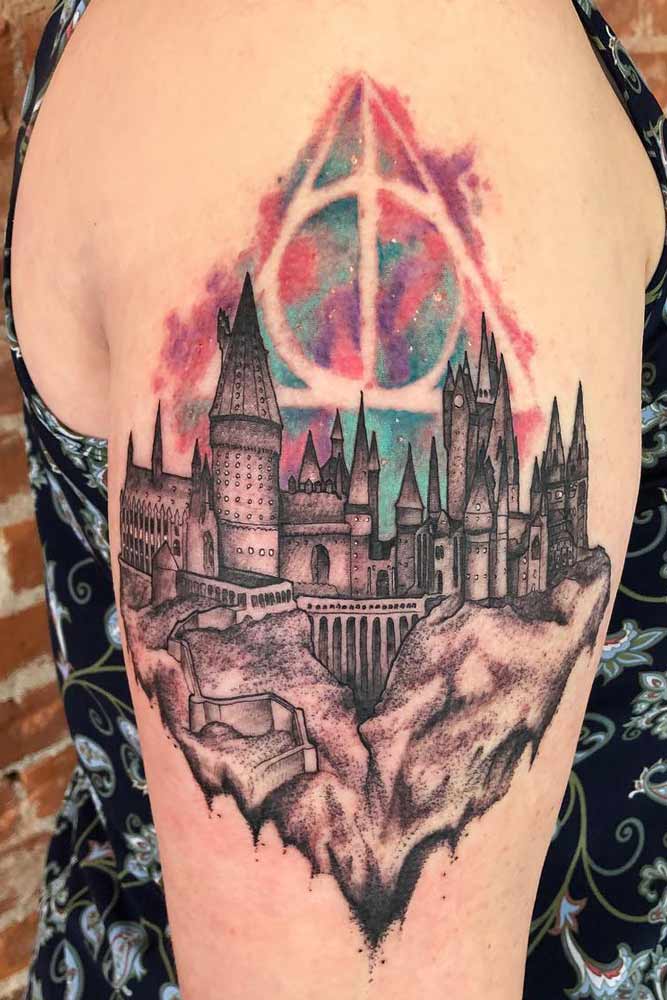 A black and white Hogwarts tattoo is a great idea that will represent the magic school in the best way. You can add a colorful detail like the deathly hallows done in watercolor to blend the design and you will love the results you will end up with.
Source: tattoosbydelan via Instagram
Galaxy Tattoo Design With Harry Potter Theme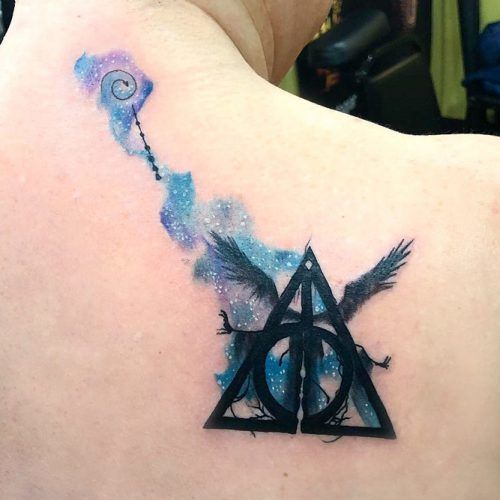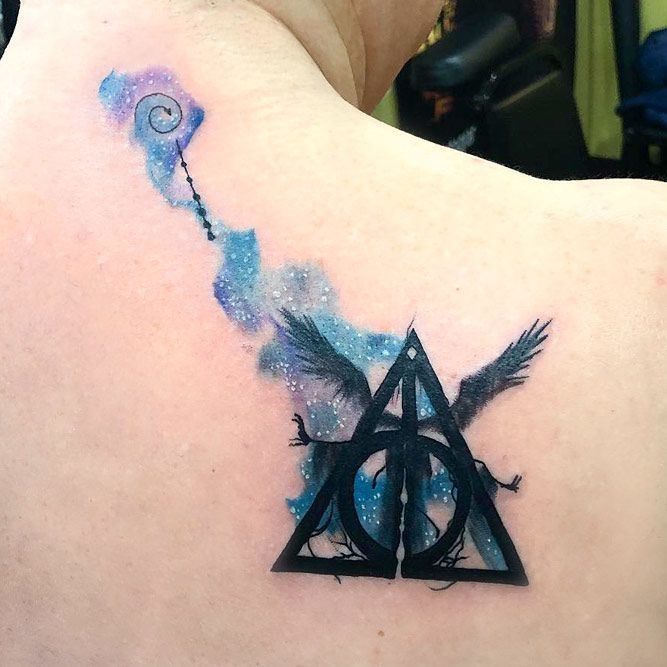 A galaxy tattoo is still popular among other ideas, so why don`t you put it into your favorite story symbolism? Make your tattoo look original and creative while keeping up with the specific theme like Harry Potter.
Source: darkspectretattoos via Instagram
Deer Tattoo Design With Harry Potter Spell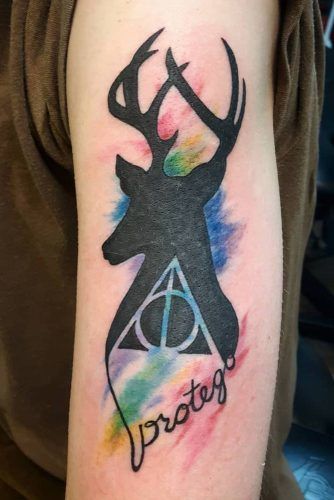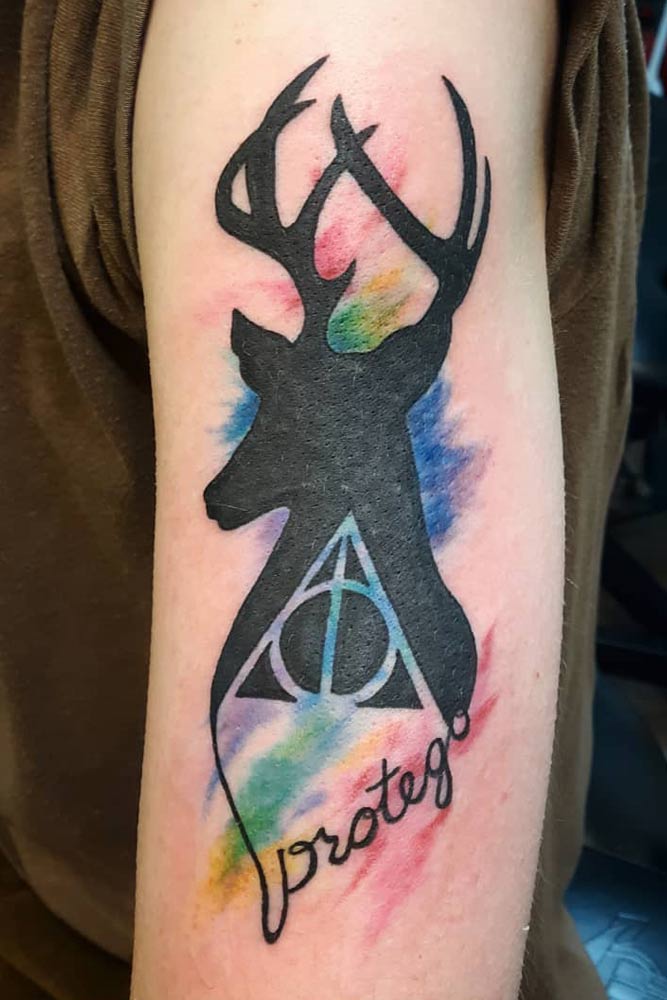 A deer was Harry Potter`s Patronus sign and also nowadays it is one of the most popular tattoo designs. Why don`t you mix both in one and add a spell that comes from the story? It will show the world that you are not only following the latest trends but that you also love the Harry Potter series.
Source: smashley.ink via Instagram
Patronus Tattoo Idea For Couple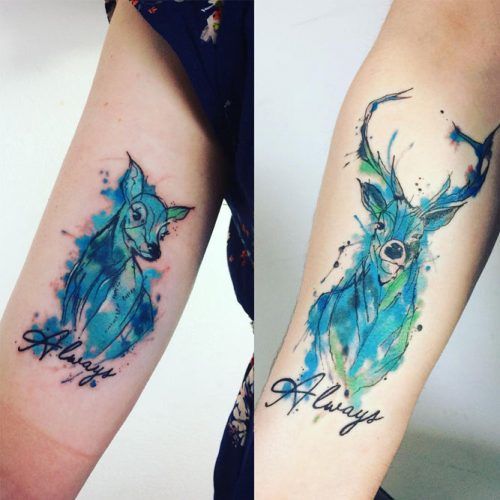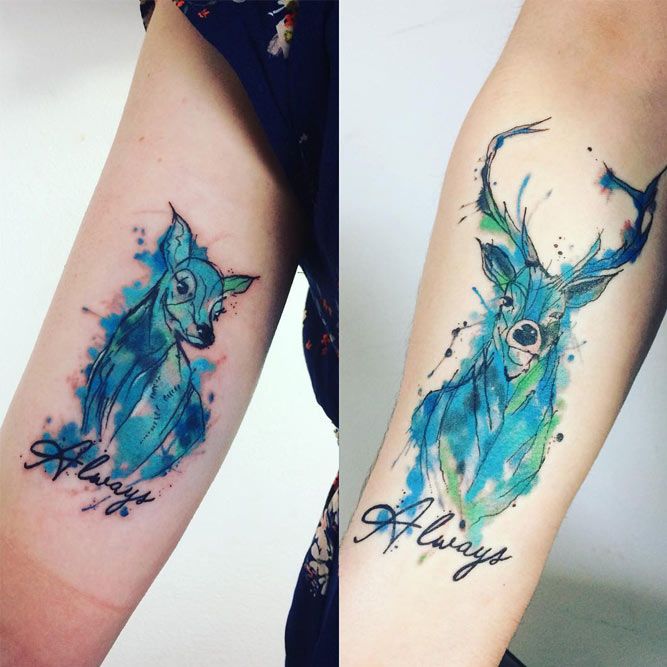 There have been different variations of patronus in the tale, we think choosing different ones in the same theme, and design will make a good-looking couple tattoo. What is your opinion?
Source: feline_sick via Instagram
There are so many beautiful ideas that will help you get inspired. What is your opinion on these design we have prepared for you? We hope they will be able to represent your love for Harry Potter.