By:

Glaminati Media

| Updated:

07/09/2018
Top Eyeshadow Colors For Blue Eyes
Haven`t you noticed that blue eye colors are mentioned in most love songs? Pure and crystal clear, they amaze with their beauty, making their owners appear as innocent as possible. Blue eyes are so magnifying, and there are so many different shades of them. Dark blue, hazel blue, crystal blue and all of them are making people appear so special. We would like to give you a few eyeshadow colors for blue eyes that will make your eyes appear even more beautiful and pure. Intrigued? Of course, as these combinations will give you an opportunity to stay colorful and bright without making you look too much. Bring out the beauty of your blue eyes with these options.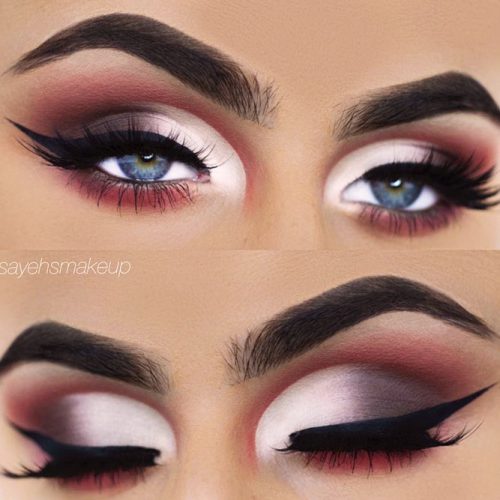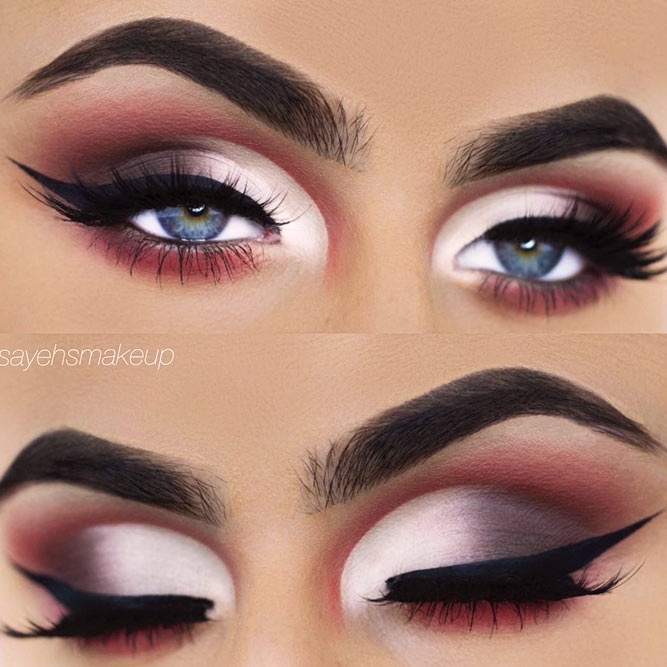 Bored of the same natural glam in your daily makeup routine? We know the great solution. Apply some cranberry or rosy pink eyeshadow to your crease and lower lash line, and the effect will amaze you. Such an unusual color will make your eyes pop in contrast. Apply usual grey or cold brown eyeshadow to the corner of your eyes and a bit of brighter color to the lid. Some people prefer translucent milky shades that will brighten up the eyes. These colors will definitely bring something new to your eye makeup.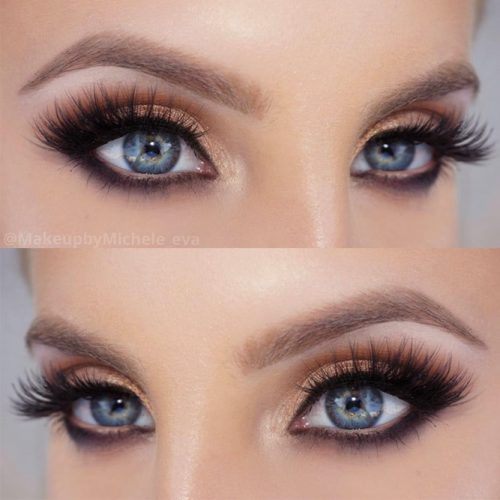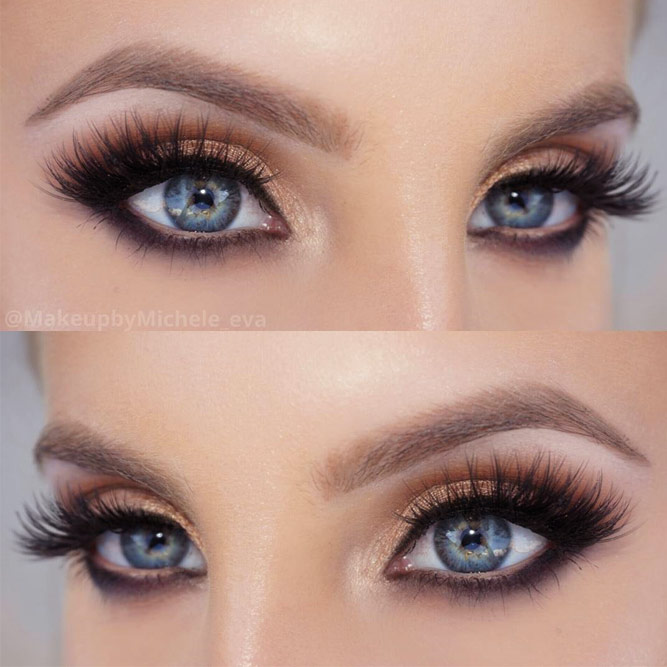 A classic brown smoky eye is what will never go out of style! Perfectly blended together, light or dark brown shades will make the blue in your eyes even brighter. Add a bit of a light gold champagne color to your lid and make your eyes look even more pure and clear.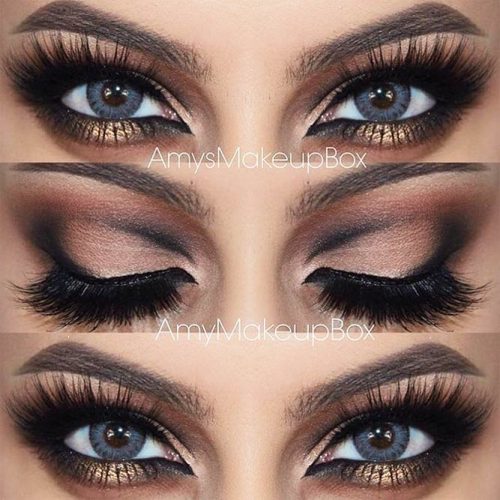 Dark brown or even black eye makeup really compliments blue eye colors. Of course, as such dark colors will, in contrast, make your eyes look so clear! Add a bit of gold and don`t forget to blend everything together perfectly and, voila, your perfect makeup is ready.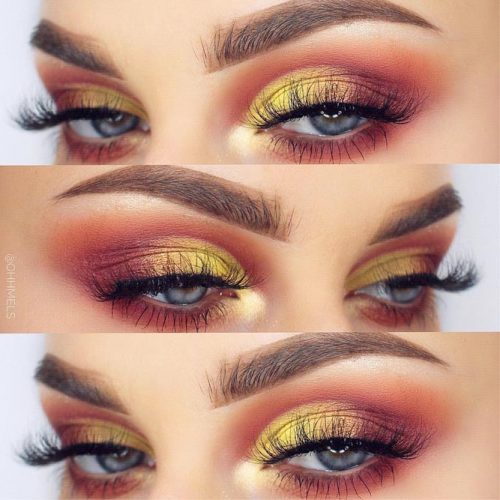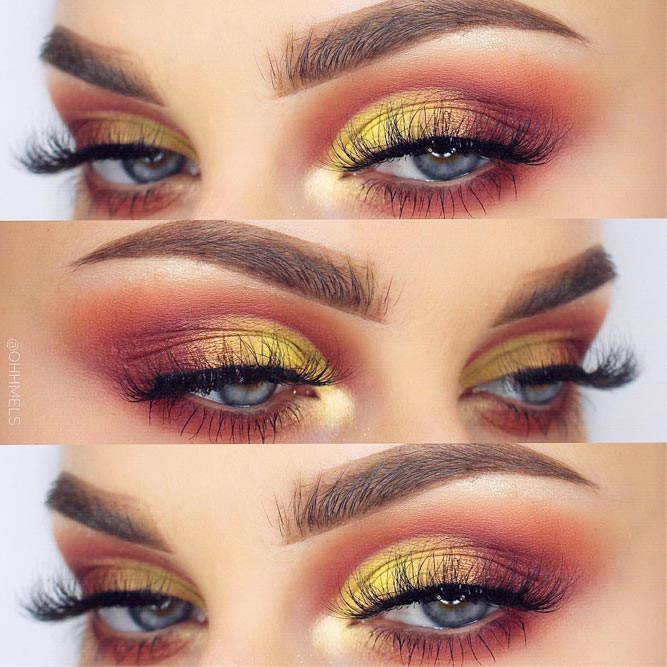 Again, the contrast makes it all! Such bright blue eye colors will be complemented greatly by colorful eyeshadow such as yellow, gold, cranberry and peachy. Imagine them all together. That is a perfect mix to define your beautiful blue eyes. Blend them in perfectly to make a soft effect and apply a bright main color to the lid.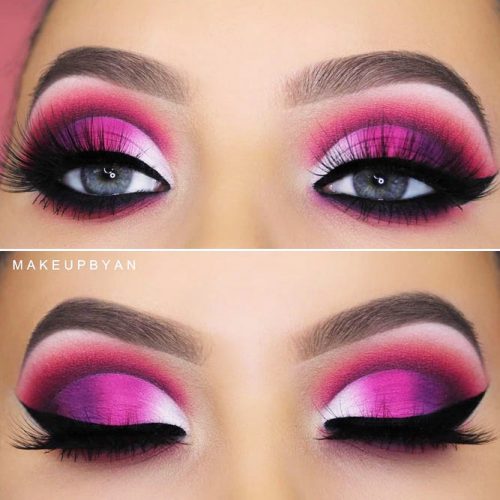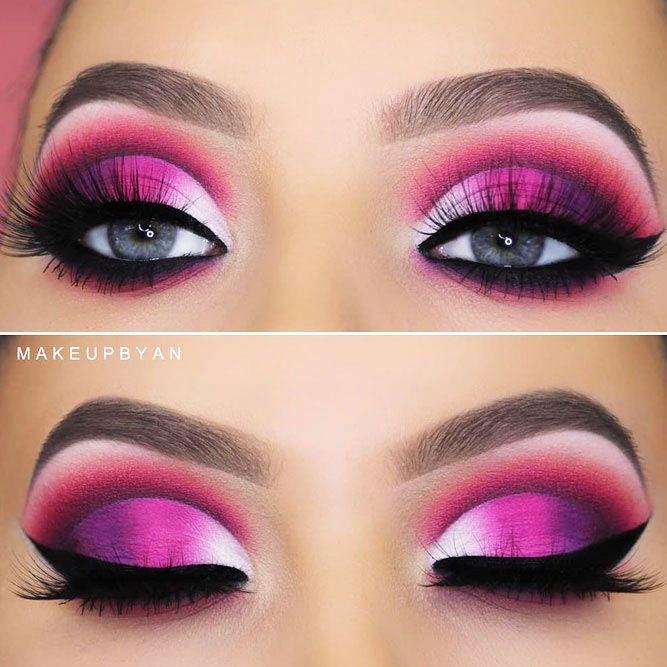 Do you enjoy colorful eyeshadow? Then we have great news for you! Rose pink eyeshadow will be a key to make blue eye colors pop! From light to dark shades, you can play with them as much as you want. For example, by darkening the inner and outer corners, only defining your crease or putting rose as the main color. Try such a berry combination of colors.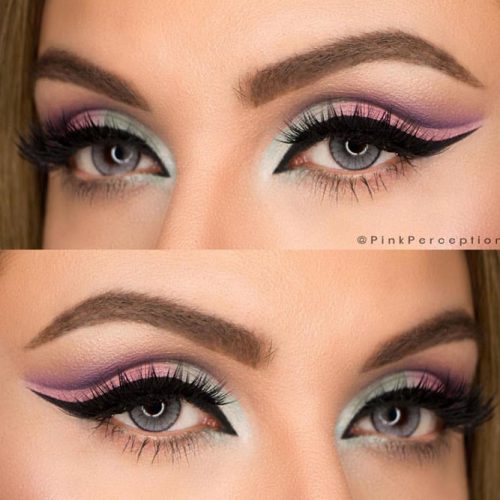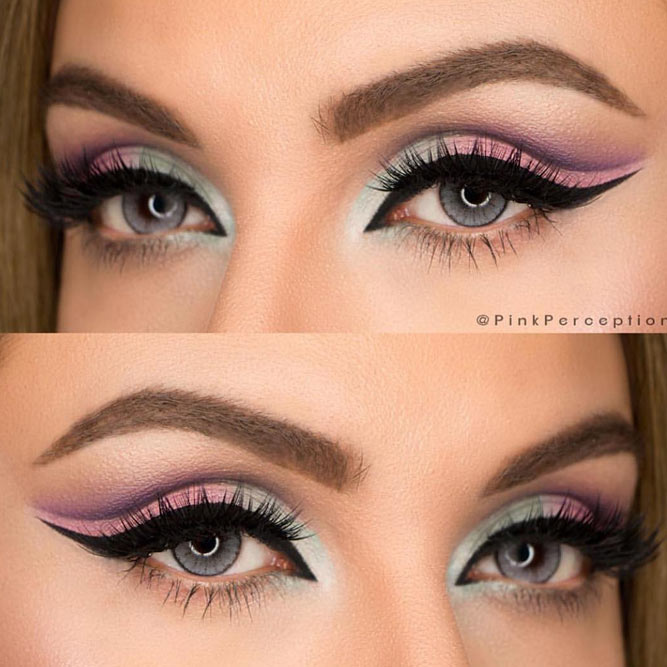 If you enjoy playing with colors but are not ready for bright combinations, then we have a suggestion for you. Pastel rose, ocean blue and white colors are yours to bring some definition to your eyes without making the eye makeup too heavy.