By:

Glaminati Media

| Updated:

05/31/2018
Unique Oval Engagement Ring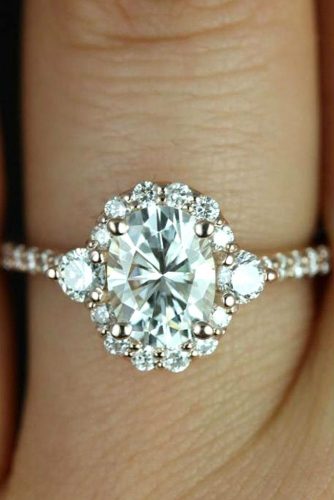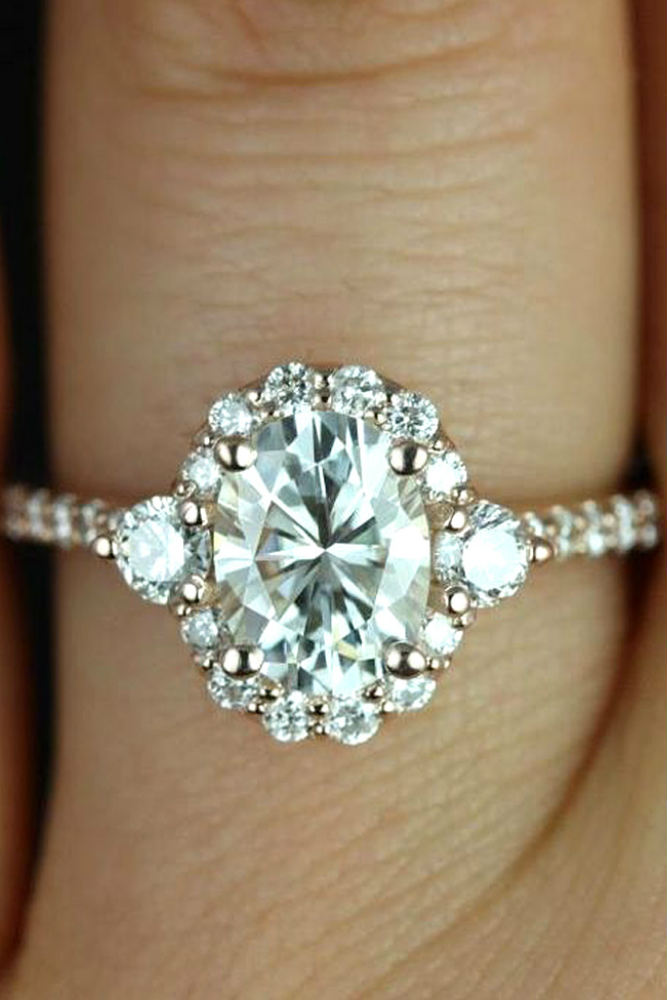 Many people wonder which the engagement ring finger is. Traditionally in the US brides wear the ring on their left hand, the 4th finger. How did this tradition appear? Ancient Romans thought that there was a vein leading to a person's heart on this finger. They called it the Vein of Love. That's why couples in love chose to wear their engagement rings on this particular finger. Today it is known that such a vein does not exist. But we really love this story. So, the tradition continues. Many brides opt for an oval diamond like you see here.
Royalty Old-Style Engagement Ring

Diamond engagement rings have been a symbol of people's commitment and eternal love for a while already. Many people are chasing old-style rings because they are rare and valuable.

Diamonds are the most durable and hardest substance on Earth that occurs naturally. So, it's a nice choice in order to represent everlasting, enduring love. Plus, every diamond is unique and very rare. You can't find two identical diamonds. And the story of every couple is unique, as well.

But diamonds are not a must when it comes to an engagement ring. Such rings can be encrusted with other gemstones and whatever else is to your taste.

Also, traditionally a man makes a proposal, and a woman tends to wear the ring. But today a man can wear one too, especially if it's a same-sex engagement.
Split Shank Engagement Ring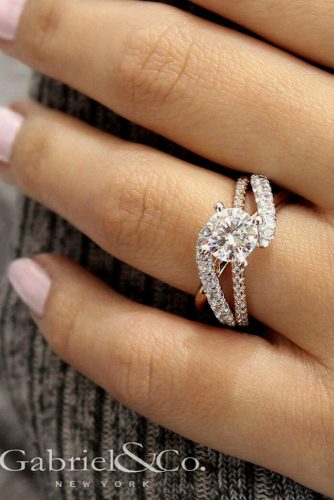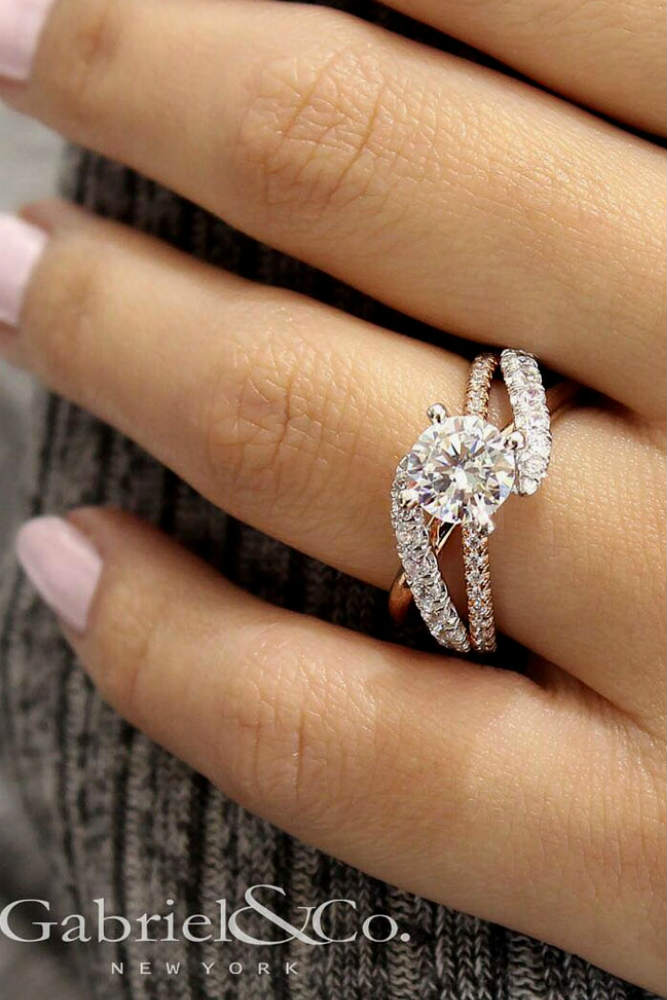 When choosing an engagement ring for your sweetheart, of course, you want her or him to wear the best ring in the world. But naturally, not all of us can afford a super expensive ring.

So, think about your budget and pick the ring accordingly. And the earlier you think about it, the more chances that you will use your money wisely. A thing to keep in mind: diamonds can be lab-created and these cost cheaper than natural diamonds. This split shank ring with many gems would have cost a fortune if encrusted with natural diamonds.
Diamond Halo Ring

Picking a style of the ring is one of the most difficult parts of buying an engagement ring. If you need some guidance, consider the kinds of accessories and outfits your honey prefers. It could give you a clue if she or he would like to wear a modern, glamorous, classic, or nature-inspired ring. Also, your partner may be dropping hints, so stay alert not to miss any. Maybe you have already discussed the future? So, it would be wise to check your partner's Pinterest boards, maybe a diamond halo ring like this will pop up.
Flower-Shaped Engagement Ring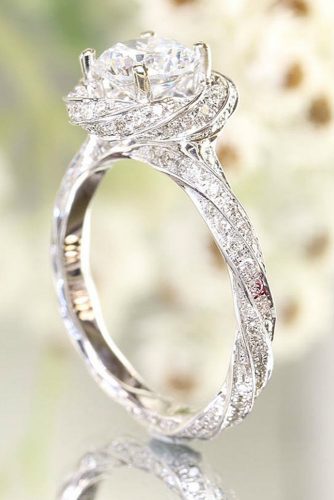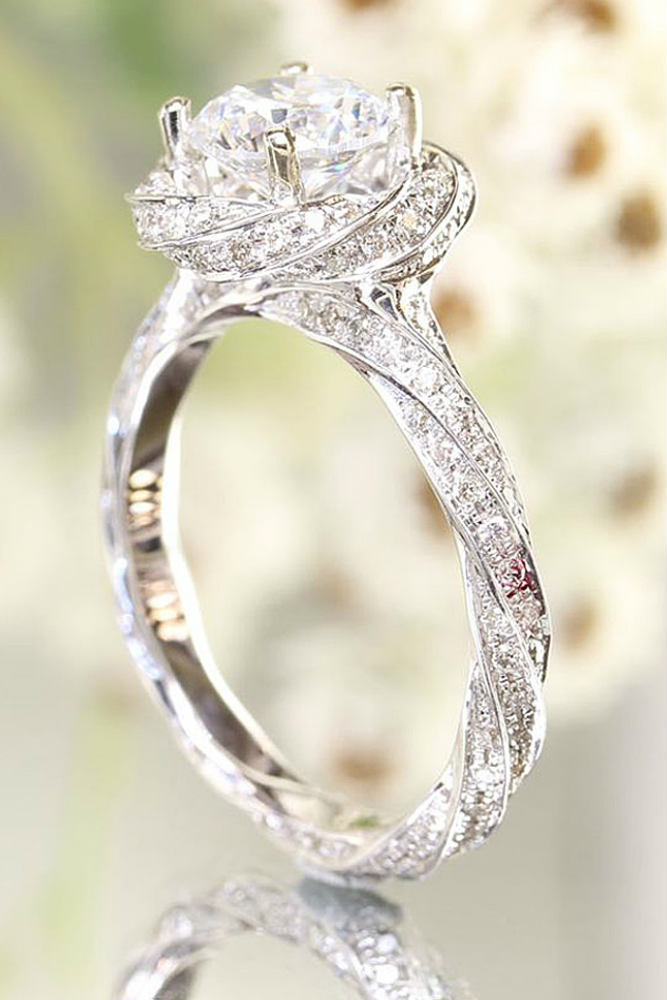 A ring with a diamond in the center like shown here is classic. However, not all people prefer classic rings. We often want something unique, right? Well, diamonds are very popular, but other gems are used too. Sapphires are second most popular gems after diamonds. Rubies are often chosen too. And in case your partner has an unconventional taste, he or she might prefer some other gem. But keep in mind one thing: sapphires and diamonds are the hardest gems, which means that they are perfect for everyday wear. And that can't be said about other gems.
Rose Sapphire Ring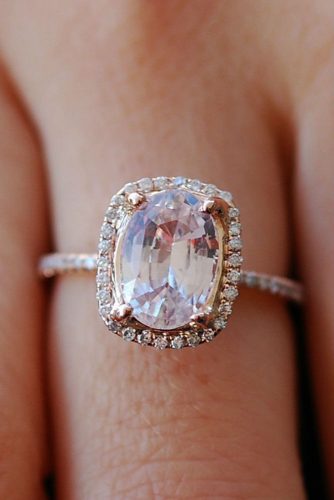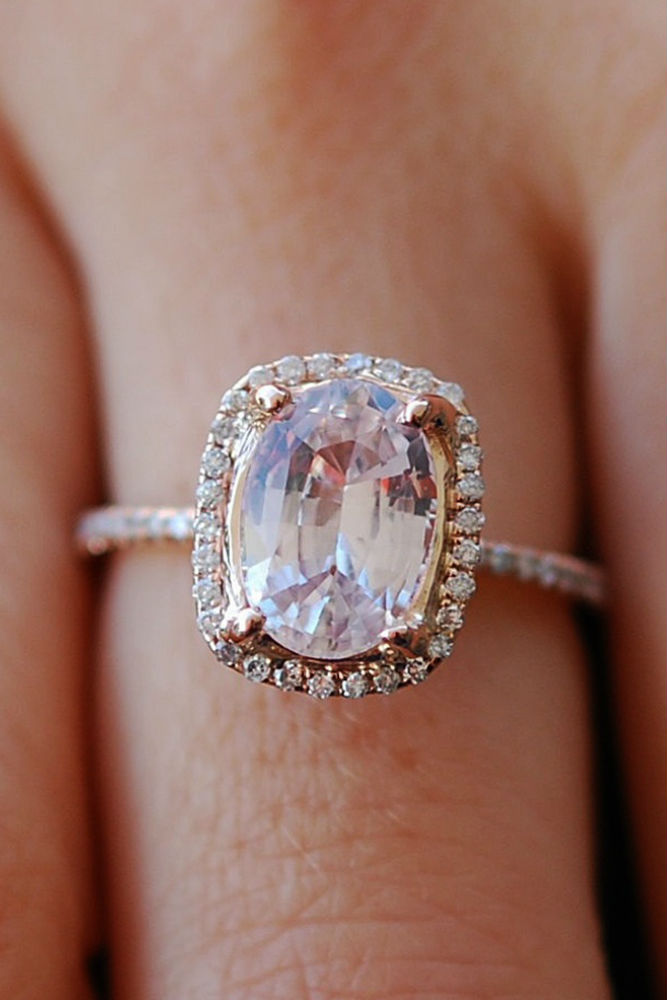 Just look at this rose sapphire ring! Isn't it gorgeous? And the gem is pretty big here. Which brings to our mind one thing. What if you spend a fortune on the engagement ring and it won't fit your partner? Well, that could happen. How to determine the ring size if you don't want to spoil the surprise? It is tricky though possible. Just sneak one of the rings and ask a professional jeweler to size it. Voila! That's so simple!