By:

Glaminati Media

| Updated:

03/04/2019
Wood Closed Shower With Place For Towels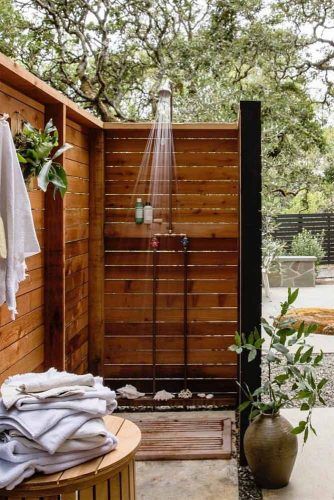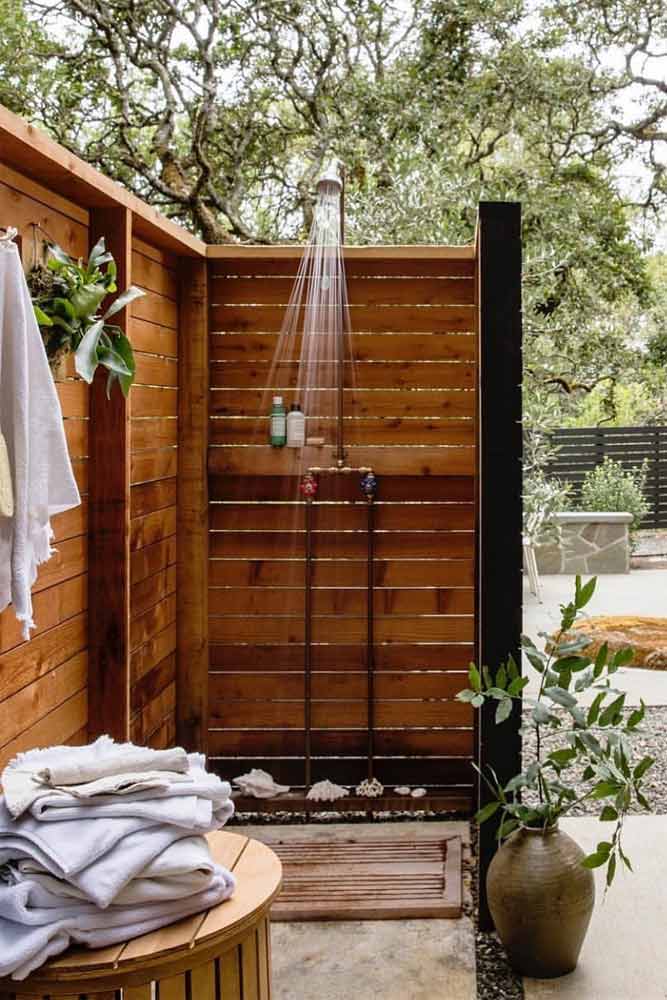 An outdoor shower has to be comfortable for those who take it too. This wood one is perfect if considering this. The wood walls will make you feel secure and private. Add a few shelves and hooks for your towels and it will be a perfect place for your outdoor shower.
Modern Garden Shower Design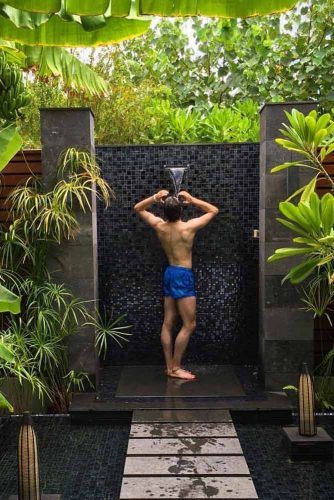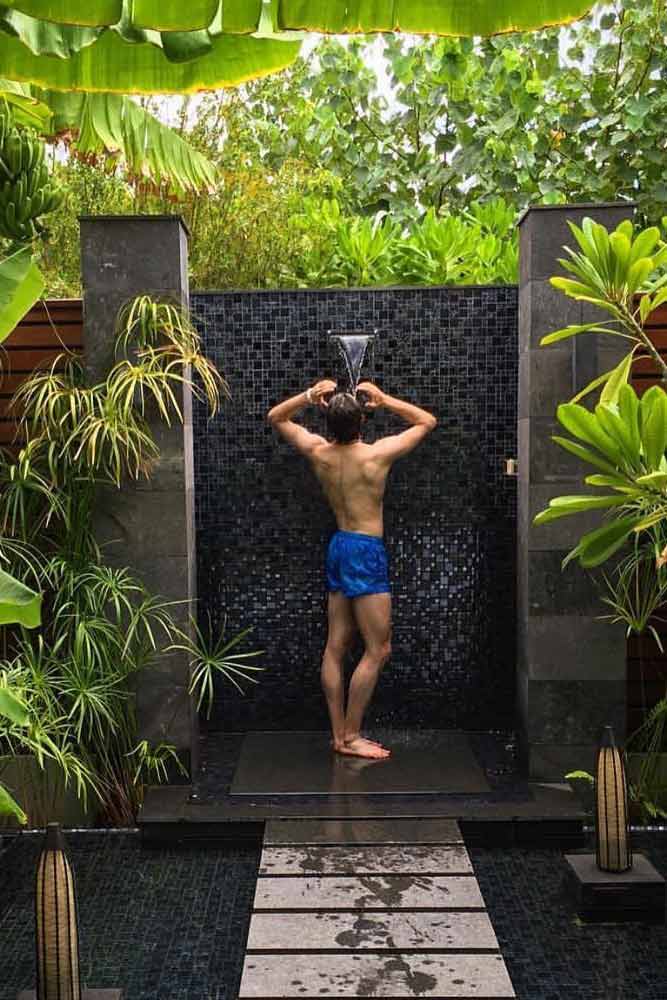 Haven`t you seen such a design from the pictures off the internet? Of course, you did and there`s nothing strange if you want the same one to be in your garden too. A modern outside shower in dark tones will look natural and classy in your garden.
Minimal Spectacular Outdoor Shower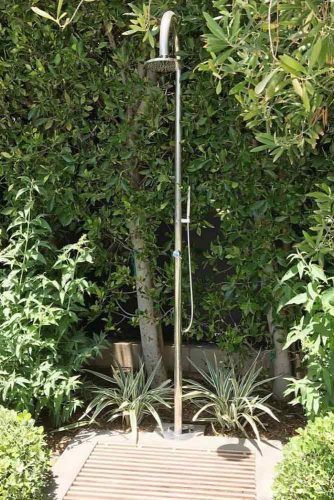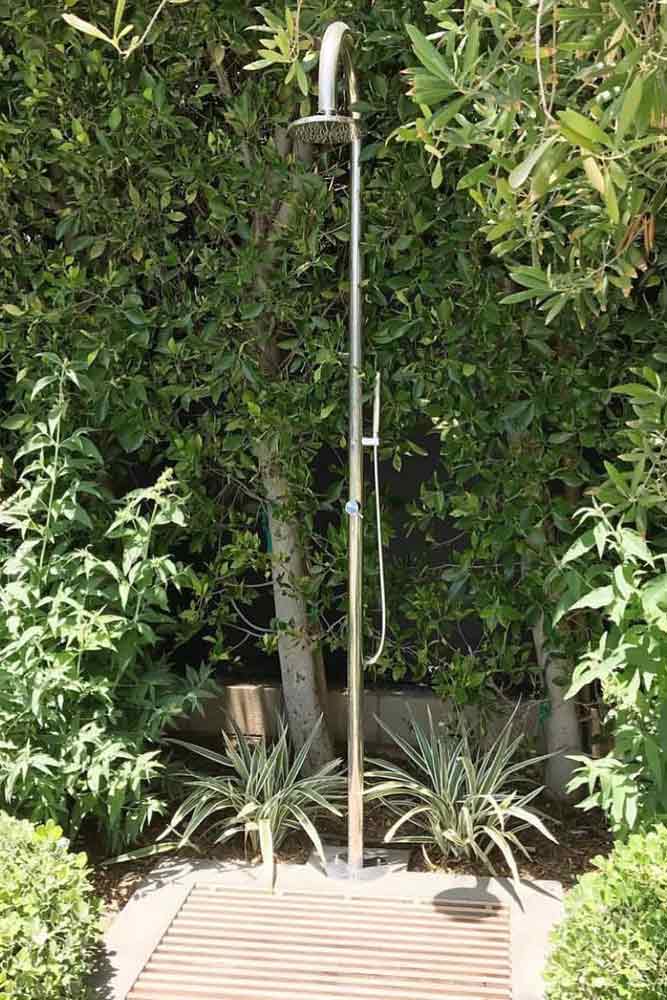 A shower that looks the most natural is this one. Plant some beautiful greenery around it and enjoy the colors around you while you take a shower. A minimalistic approach that can`t be defeated.
Blue Colors And Textures Shower With Setting Place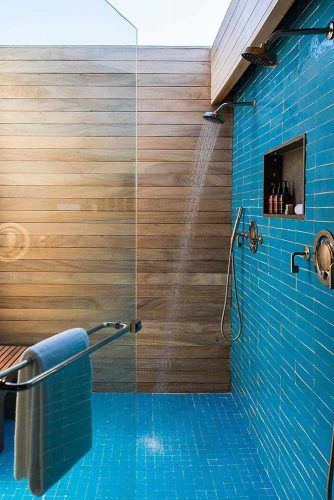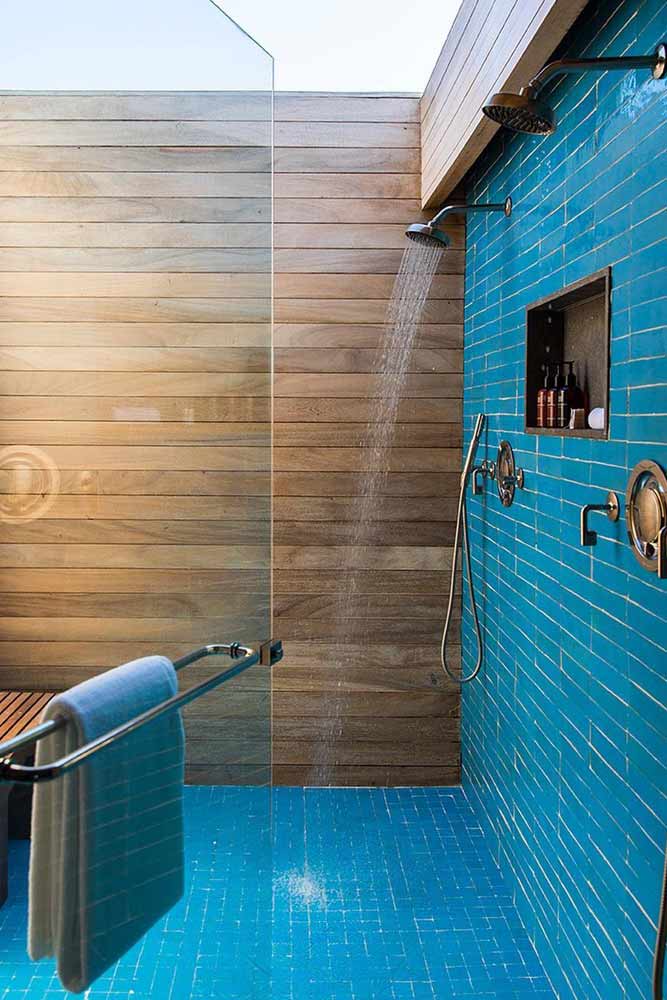 Colors are great to bring some contrast around your garden. That looks impressive and fresh, don`t you think? That`s how the area is supposed to look. Add some details, like a wooden bench, a towel holder and a glass door and enjoy how stylish and comfortable your shower is.
Wood Closed Outdoor Shower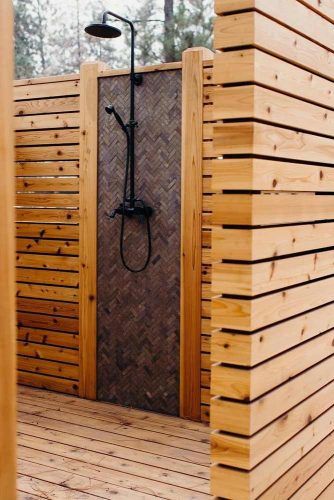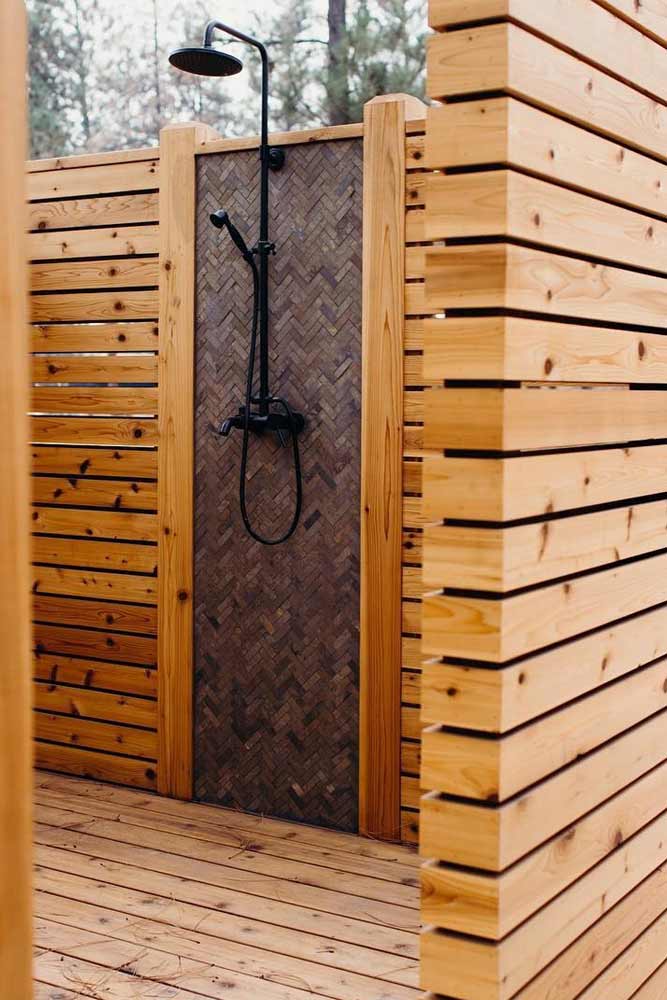 Why don`t you build a separate wood construction for your outdoor shower? Trust us, you won`t regret such a choice. It will be a great addition to your garden or cottage house without ruining the picture around.
Modern Closed Outdoor Shower With Square Stainless Head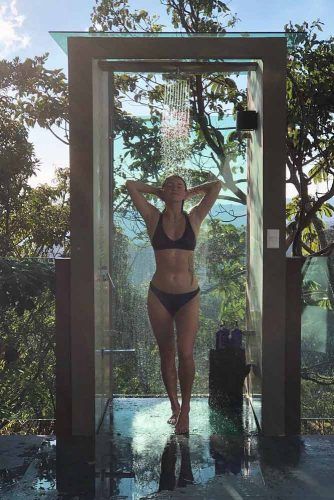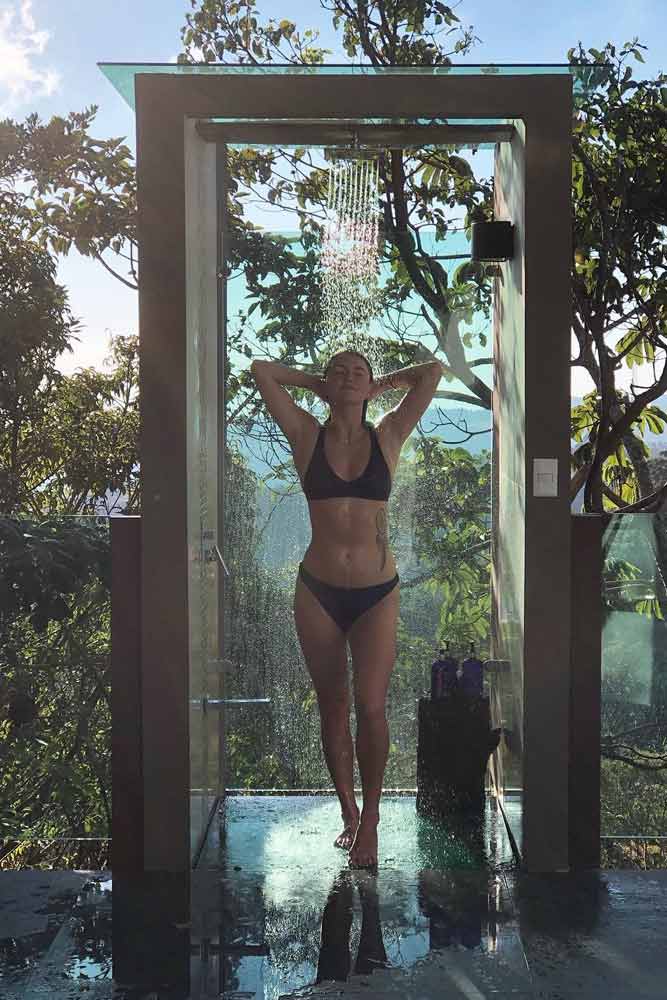 A modern outside shower should be defined as this one. Just have a look at this idea. The combination of stone and glass is so trendy nowadays and looks amazing. If the choice is for your beach house, it is the one.
There are so many modern outdoor shower ideas that will make your heart beat faster. Good looking, comfortable they are all for everyone`s preferences. What do you think about the ideas we have for you?
Main photo lisahomsy