By:

Glaminati Media

| Updated:

09/28/2017
1. Simple Pink Eye Shadow Makeup Idea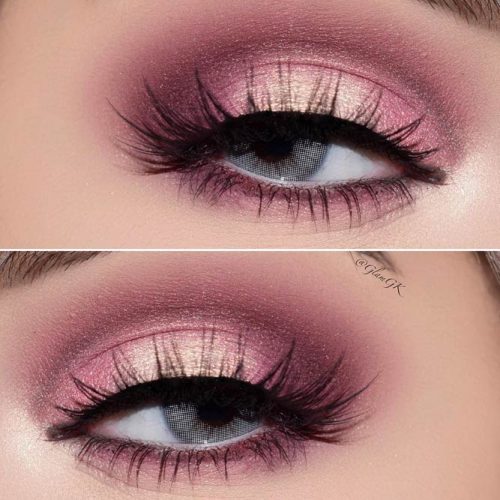 This pretty pale sparkly pink will really make your grey eyes shine. Draw a thick black line above your eye and apply sparkly pink eyeshadow to the eyelid and waterline for a look that's feminine and sexy.
2. Dramatic Eyeliner Look for Grey and Blue Eyes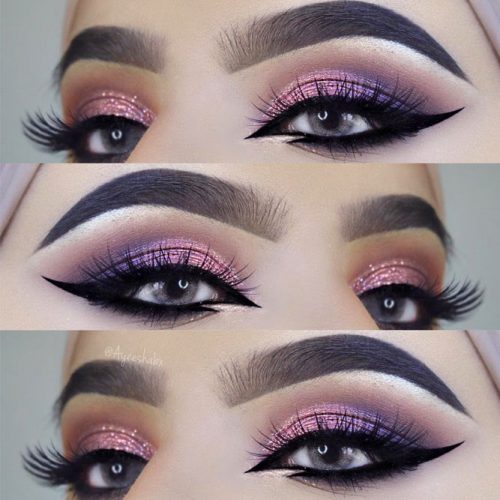 This look not only works for grey eyes, but pale blue eyes, as well. The dramatic smoky look is perfect for an evening out or a formal event. Draw a thick black winged line above and below your eye (almost to the outer corner as depicted) and color your eyebrow in the same shade. Then apply bright sparkly pink eyeshadow on your lower lid and just above. Then add the pink eyeshadow to your waterline, filling in the spaces for a look that's purely sensual.
3. Silver Glittery Smokey Eye Makeup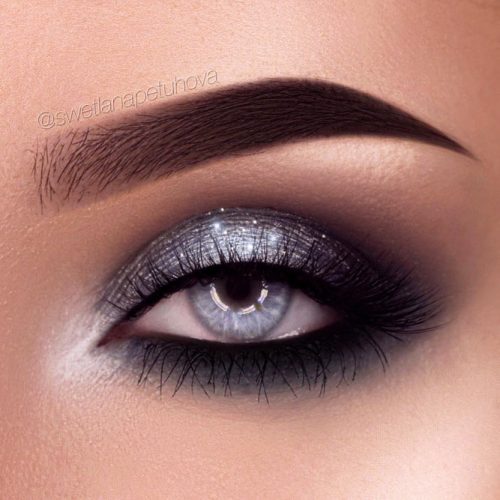 Silver eyeshadow will really make your gorgeous greys pop! Use black eyeliner to make a thin line above your eyelid and then apply a shimmery silver shade to your bottom lid and waterline. Fill in your inner eye crease with white eyeshadow for a look that's dramatic and playful.