By:

Glaminati Media

| Updated:

06/27/2017
1. Amusement Park
What's more fun than roller coasters and Ferris wheels? Visit a theme park or carnival, ride some rides, play some games, and pig out on junk food.
2. Food Festival
Speaking of food, food festivals, or any type of festival, is always a fun first date. Food truck festivals are all the rage now. And a food festival out in the open, where you are walking around, feels less confined and awkward than sitting in front of each other at a fancy restaurant. And you have more ethnic food choices! You can't go wrong with finger foods or food on a stick to keep it casual and fun!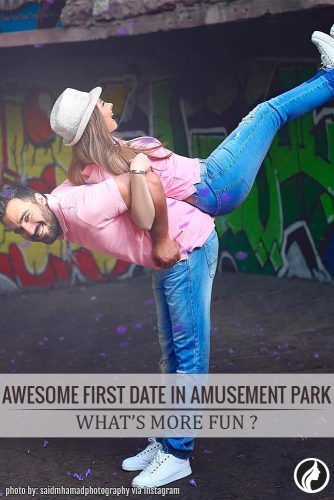 3. Aquarium
Aquariums aren't just for class trips. Picture a dimly-lit room and you two, strolling slowly and checking out your favorite sea creatures. Plus it's always fun to visit the sharks, dolphins, and manatees!
4. Art or History Museum
Museums are always fun, especially if you are an art or history buff. Find an exhibit that appeals to both of you and stroll leisurely through the museum. Afterwards, you can have a cup of coffee and discuss the exhibit.