By:

Glaminati Media

| Updated:

10/10/2018
Modern White Kitchen Cabinets
Crisp lines, balanced features, and warm neutrals – these are the main peculiarities of the modern style when talking about the interior design. In case your home is decorated in the modern style, it would be nice to go for modern when decorating your kitchen, as well. And if you crave for some inspo, these ideas will come to your rescue. White kitchen cabinets look awesome when designed in the modern style.
Modern Farmhouse Kitchen
Source: carcabaroad via Instagram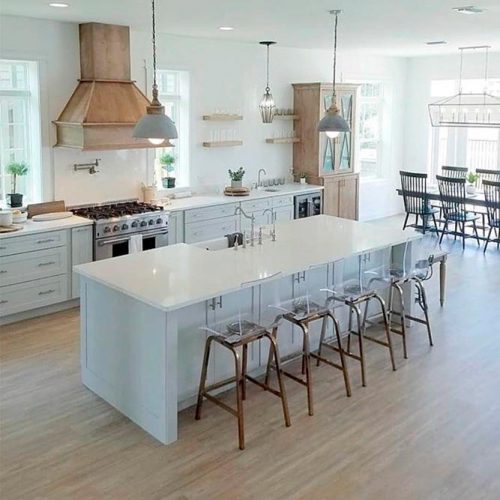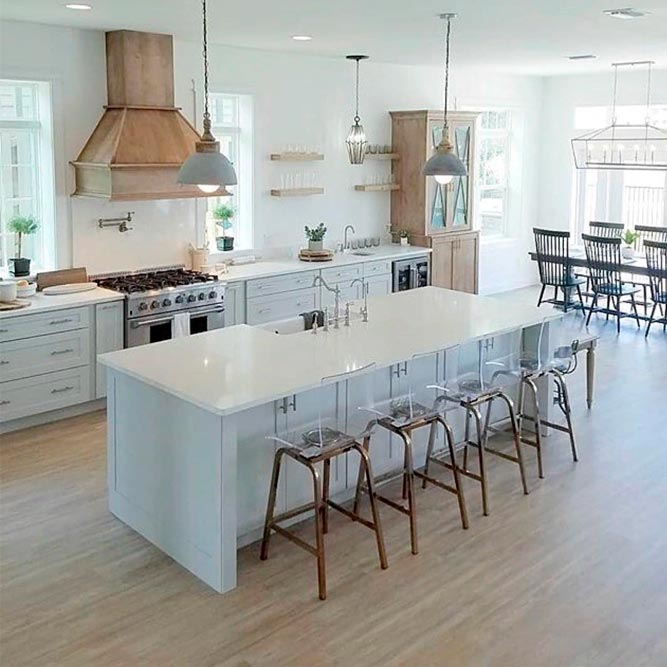 The country style kitchens are the real thing nowadays. Designers have a lot of fun when playing with farmhouse elements so that the overall design is reminiscent of a country, yet, is still modern. In this pic, light brown shelves, a cupboard, and a kitchen hood act as farmhouse style accents.
White Kitchen With Wood Backsplash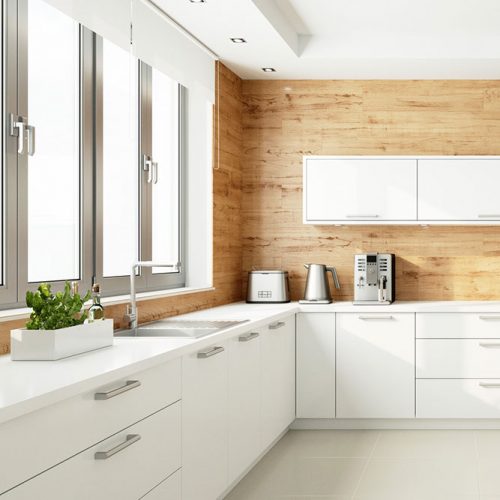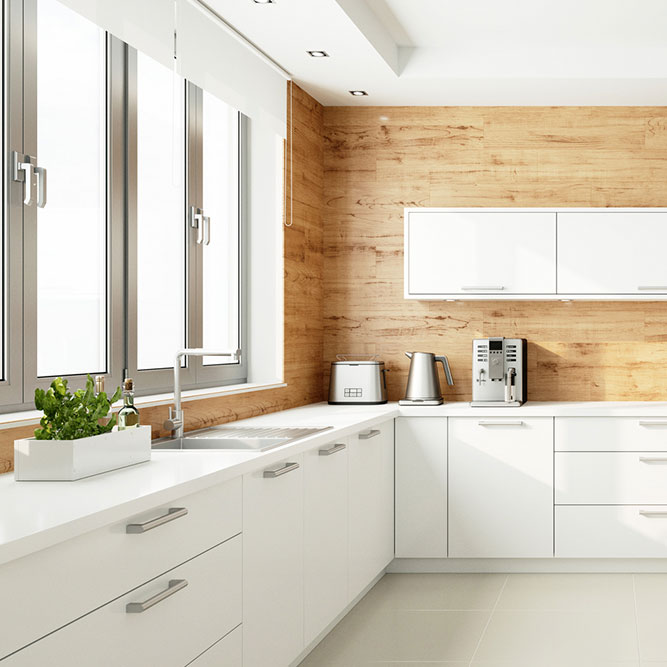 In this pic, you can see an example of creating a subtle contrast in your cooking space. Light brown wood backsplash pairs nicely with white kitchen cabinets in a modern style. We really love the straight lines in this interior design.
White Cabinets With Classic Wood Ones Beneath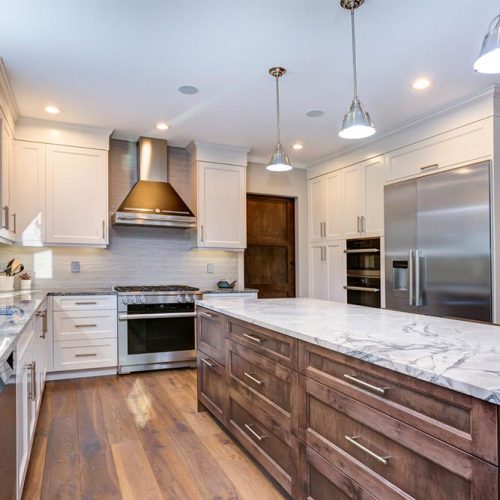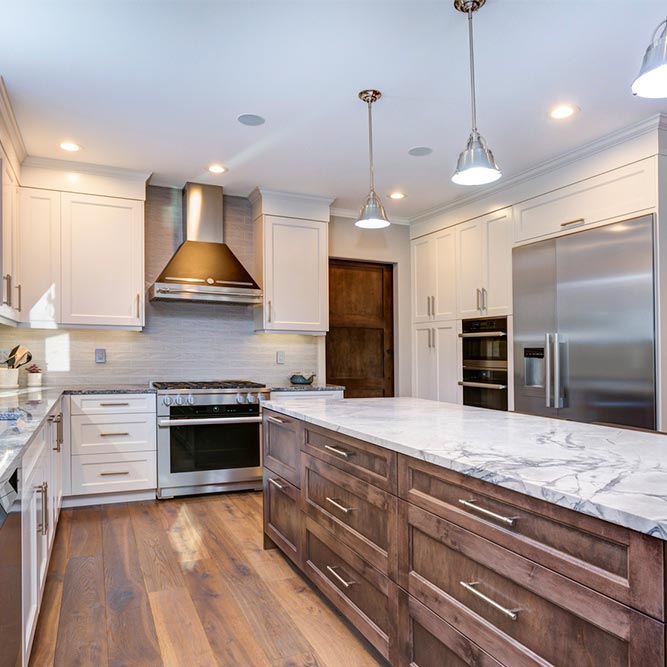 Create some kind of an eco oasis in your kitchen with a design like the one in this pic. Mix and match white kitchen cabinets with classic brown wood cabinets placed beneath for an appealing kitchen design. And the marble worktop does the modern talking in this design idea.
Modern White Kitchen Cabinets With Black Accents
Source: jamieopsahl via Instagram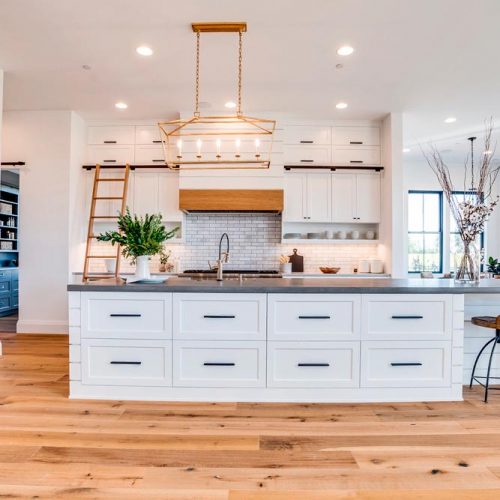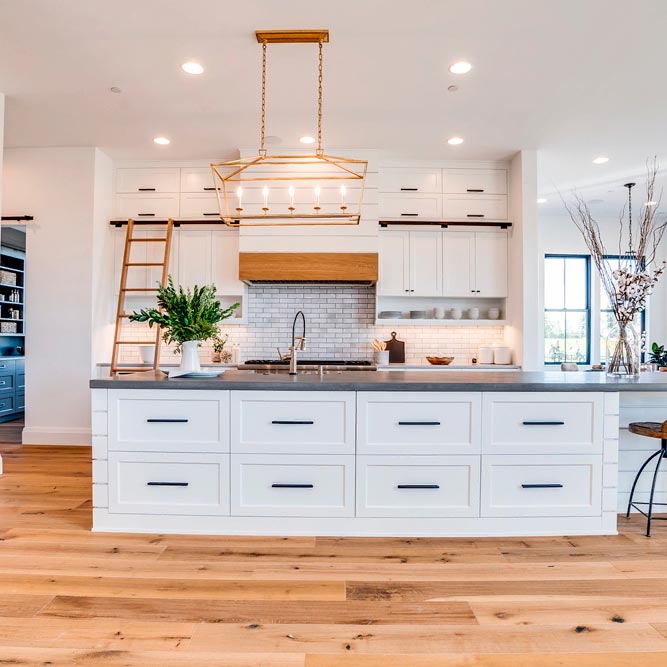 The black and white combination is classy, and it is something that will unlikely go out of fashion in the nearest future. In this pic, you can see that even little black details like handles instantly take to the next level the white kitchen design.
White Kitchen With A Black Countertop
Source: designlovesdetail via Instagram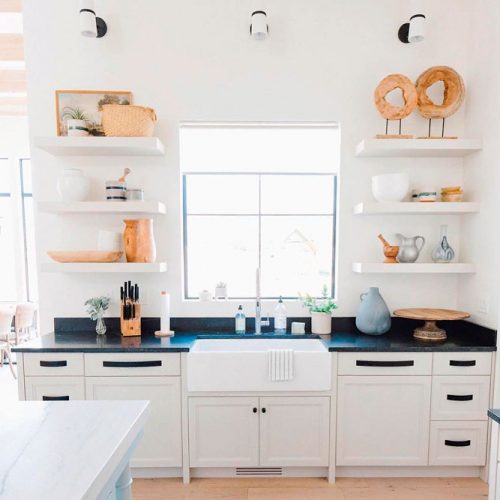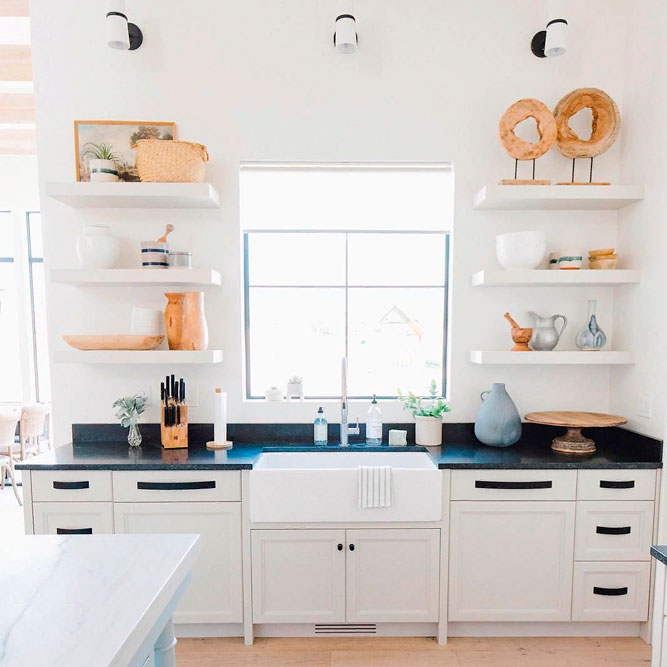 What we really love about this kitchen design is its appeal and functionality. You can place a lot of things on 6 shelves. So, their purpose is not only decorative. In this pic, the black handles and a countertop create an amazing-looking contrast.
Modern Black And White Kitchen
Source: frengpartyof5 via Instagram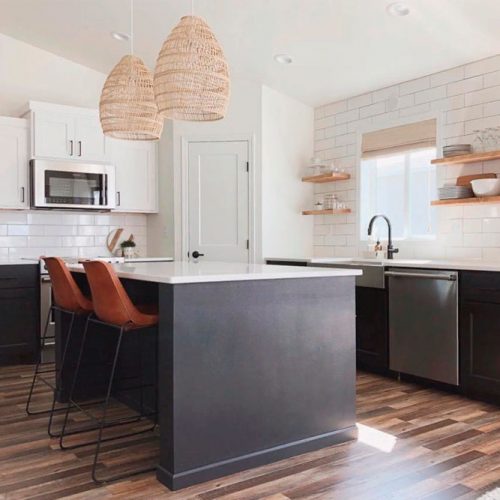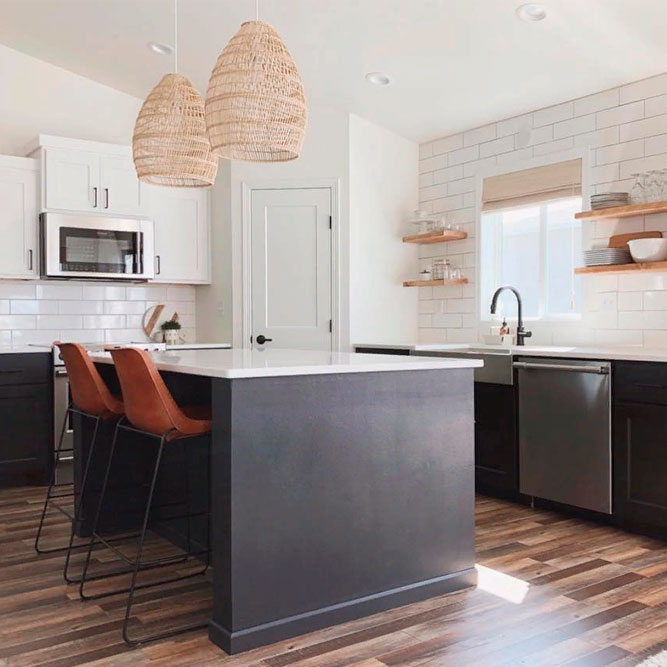 When talking about the modern style, we can state the following: the black and white cabinetry is a win-win. This design is a bit black-heavier, so the contrast with a white shade is pretty eye-catching.