By:

Glaminati Media

| Updated:

02/28/2019
Celebrities With Tattoo
Angelina Jolie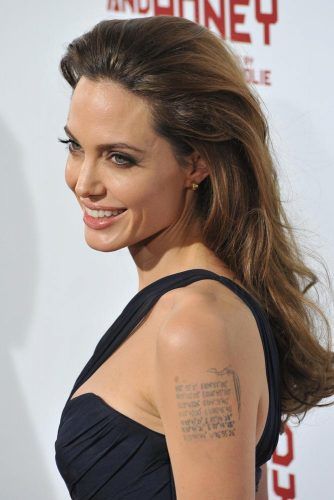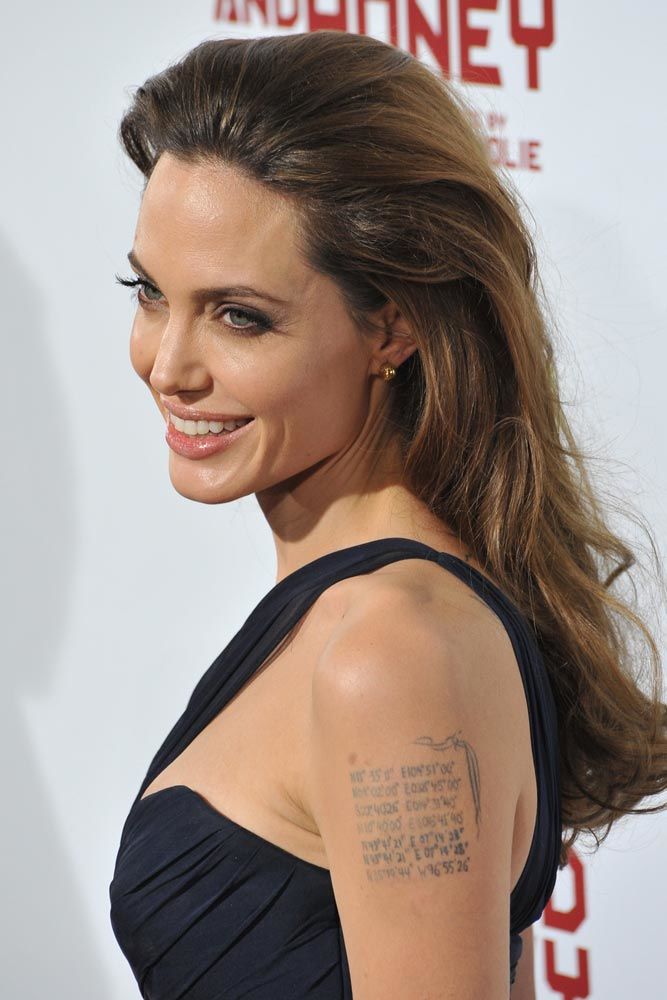 Angelina Jolie is a beautiful example of how women with tattoos can look super feminine no matter what occasion. She has so many of them, and each is a definition of her own personality and style. Most of them carry a personal meaning as she has stated and we believe that. Tattoos that carry a special message will never make you tired of them on your body, and Angie proves that.
Source: Jaguar PS/Shuttershock
Sabina Kelly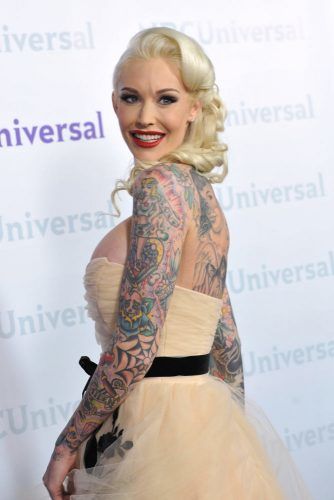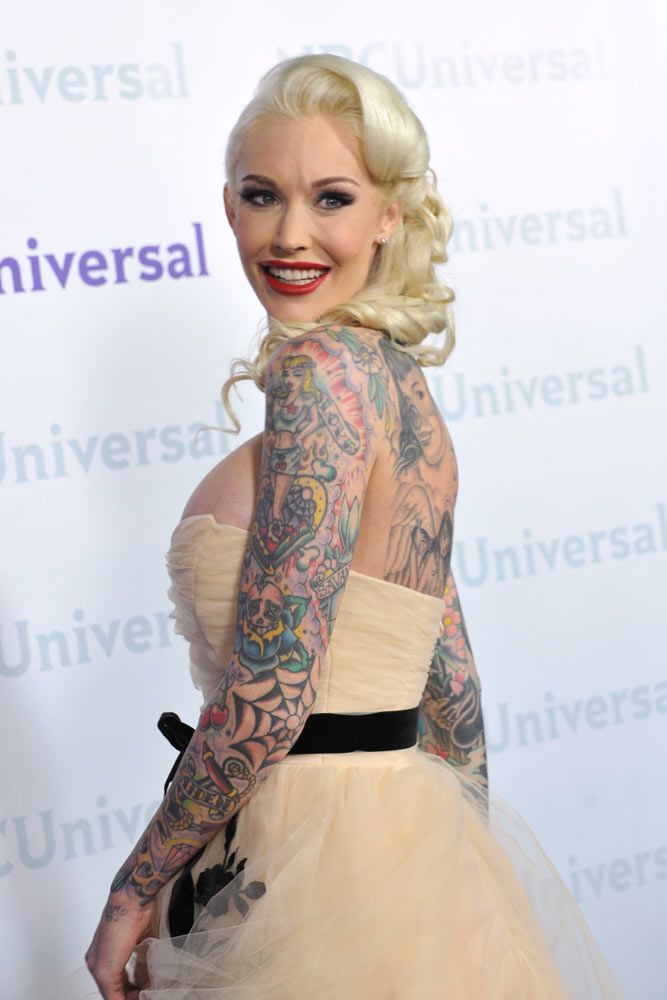 Wow! Sabrina Kelly and her unforgettable tattoo look amazing together! A full sleeve with colorful tattoos can change the appearance of the person so much adding a bit of spice to it. Have a look at our celebrity! She is confidently rocking it and shines brighter than anybody with her colorful images.
Source: Jaguar PS/Shutterstock
Kristin Bauer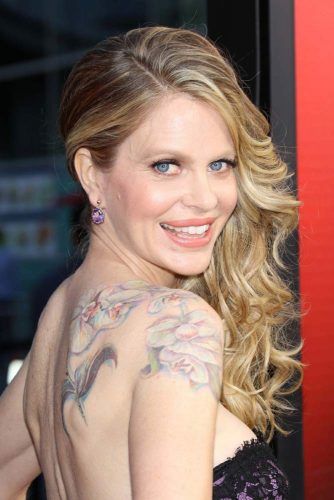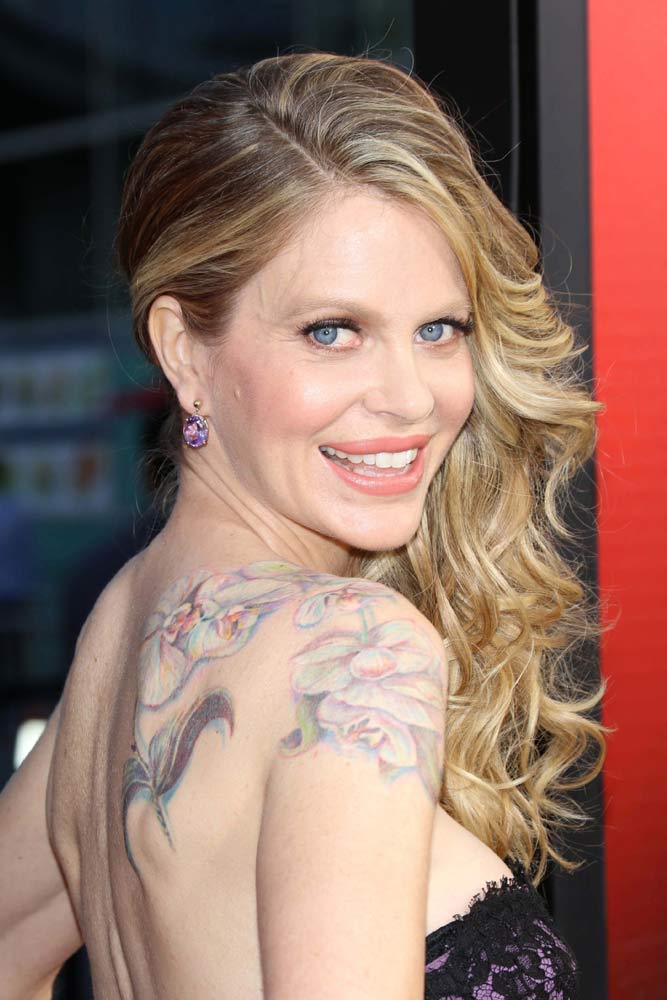 Such tender and beautiful tattoos will forever be classic in the industry. Even celebrities as Kirstin Bauer are obsessed with a cute and tender flower tattoo. Using light colors, thin lines, and a special watercolor technique, she got herself a true definition of beauty on her skin.
Source: s_bukley/Shutterstock
Laura Wright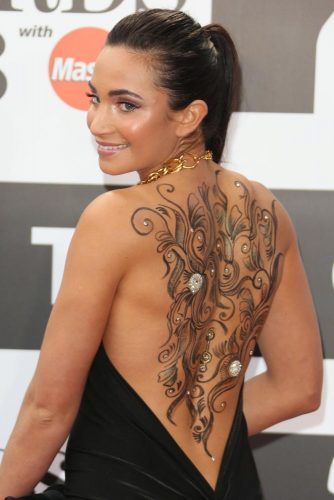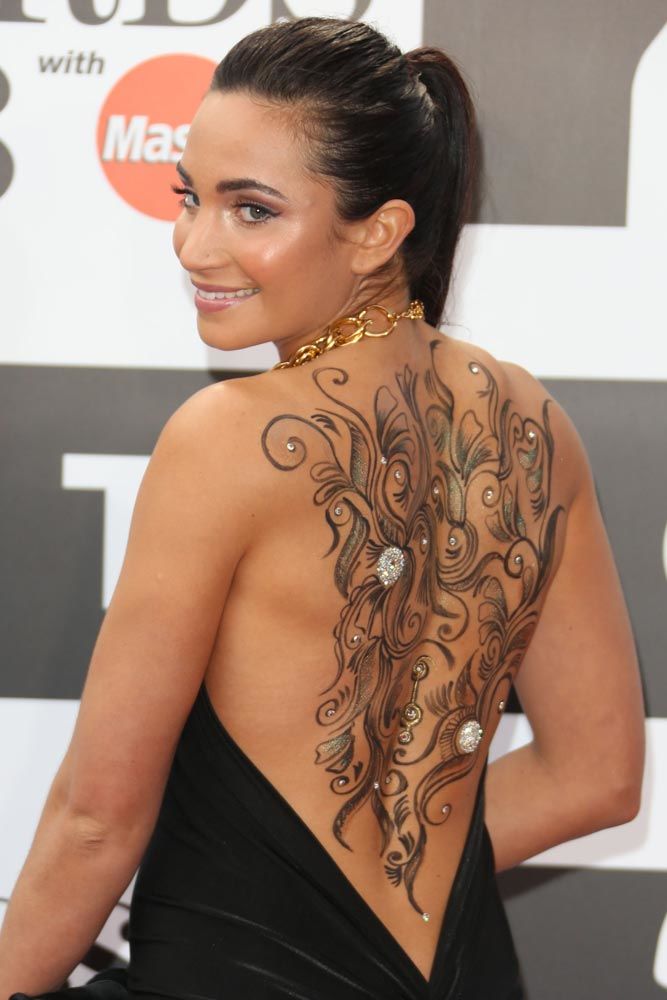 We love a beautiful ornamental tattoo, and it seems like Laura Wright loves it too! Just look at her back that is inked with a huge tattoo like that. It looks super creative, fresh and outstanding as we don`t see celebrities with such art pieces on their skin often.
Source: Featureflash Photo Agency/Shutterstock
Megan Fox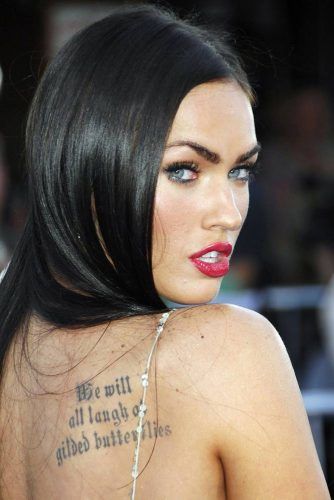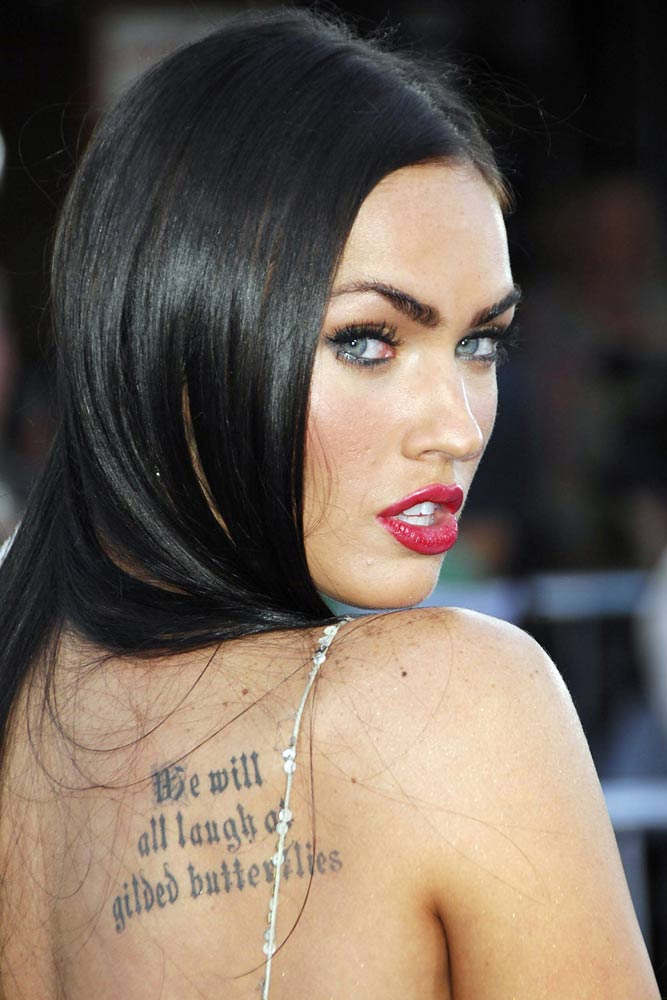 A popular tattoo with lettering is a very popular choice among people all over the planet, and there`s nothing strange about it. Simplicity and meaning are there without anything to uncover. Megan Fox prefers them too. A beautifully scripted phrase looks so essential on her body that we can`t imagine her without it.
Source: Everett Collection/Shutterstock
Rihanna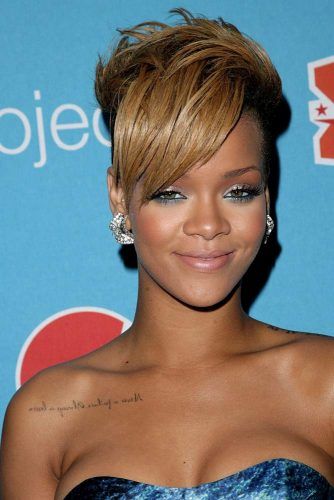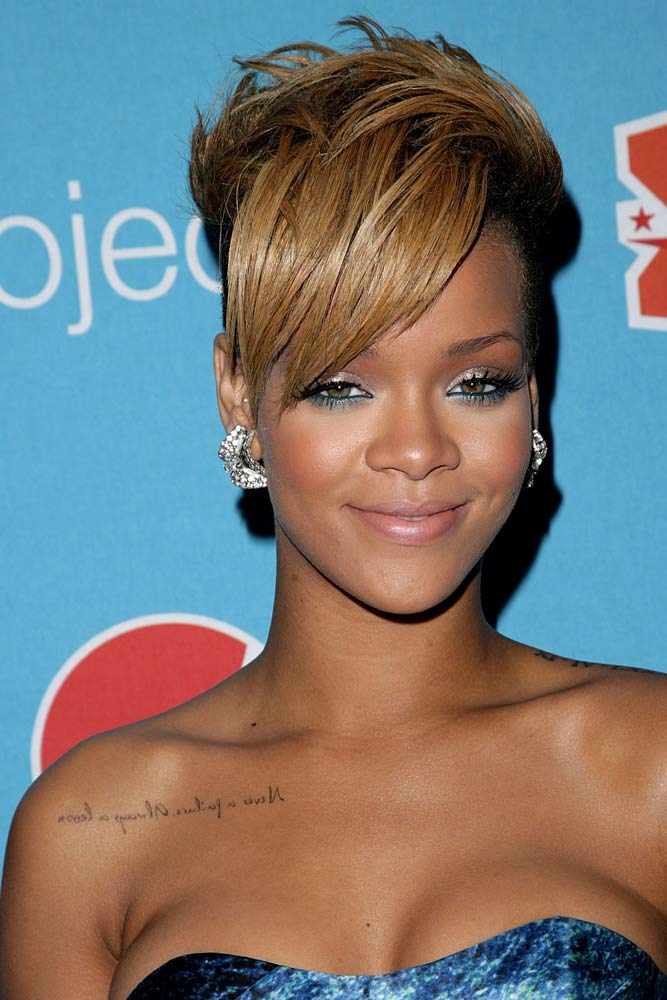 Guess who is also a fan of lettering tats? Rihanna herself! She adores thin lines, and carefully written words look stunning under her boney collarbone. It is such a small detailed tattoo, but it brings in so much style to her look.
Source: Everett Collection/Shutterstock
Maitland Ward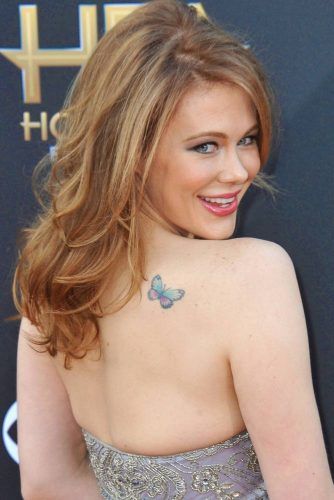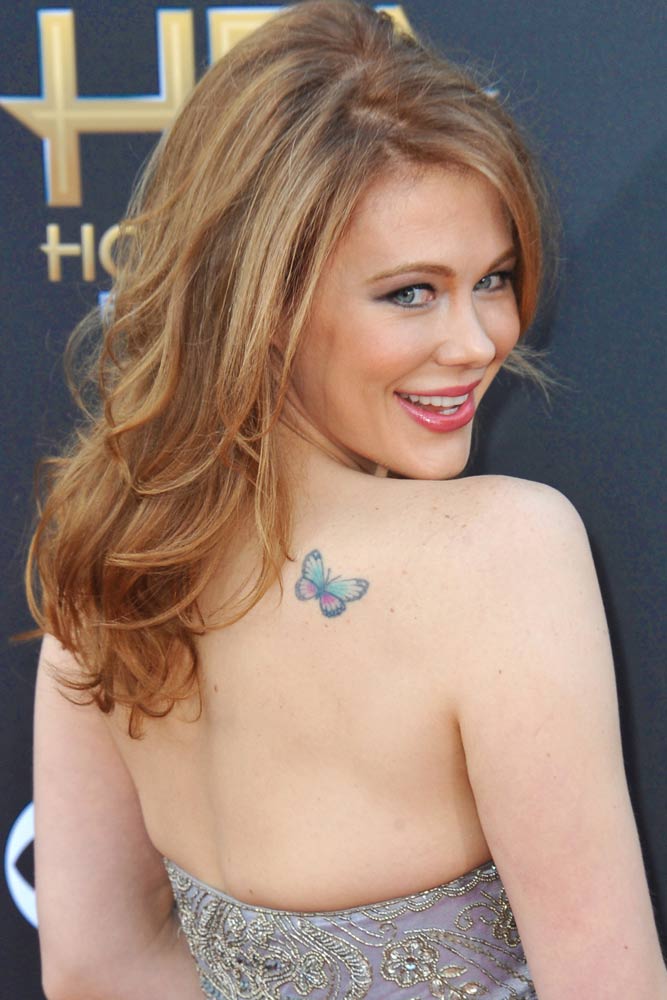 What makes you hesitate about getting a butterfly tattoo? Easy, simple and unforgettable it will for sure leave a beautiful mark on your life. Look at Maitland Ward with her gorgeous tattoo and make a choice in its favor.
Source: Jaguar PS/Shutterstock
Lena Headey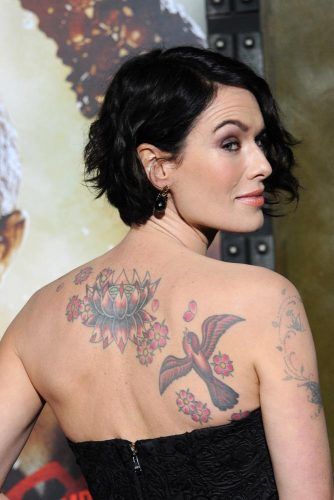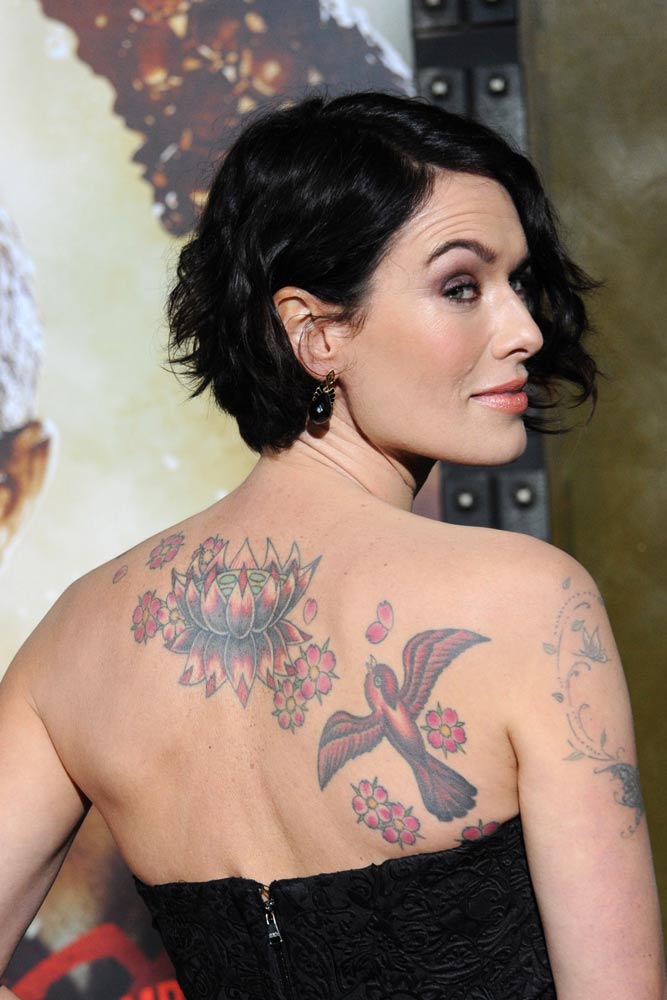 Lena Headey`s lotus flower tattoo looks amazing on her! She brings so much definition and dimension to her appearance that it can`t be unnoticed. Such a simple but creative and colorful choice will make any place you choose for your flower pop.
Source: Featureflash Photo Agency/Shutterstock
Cher Lloyd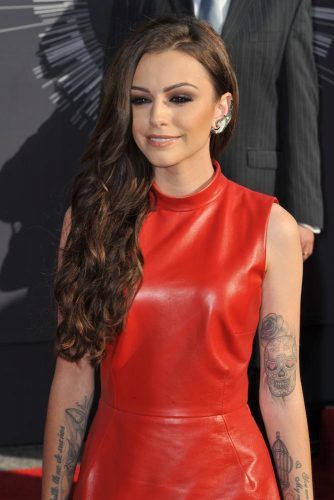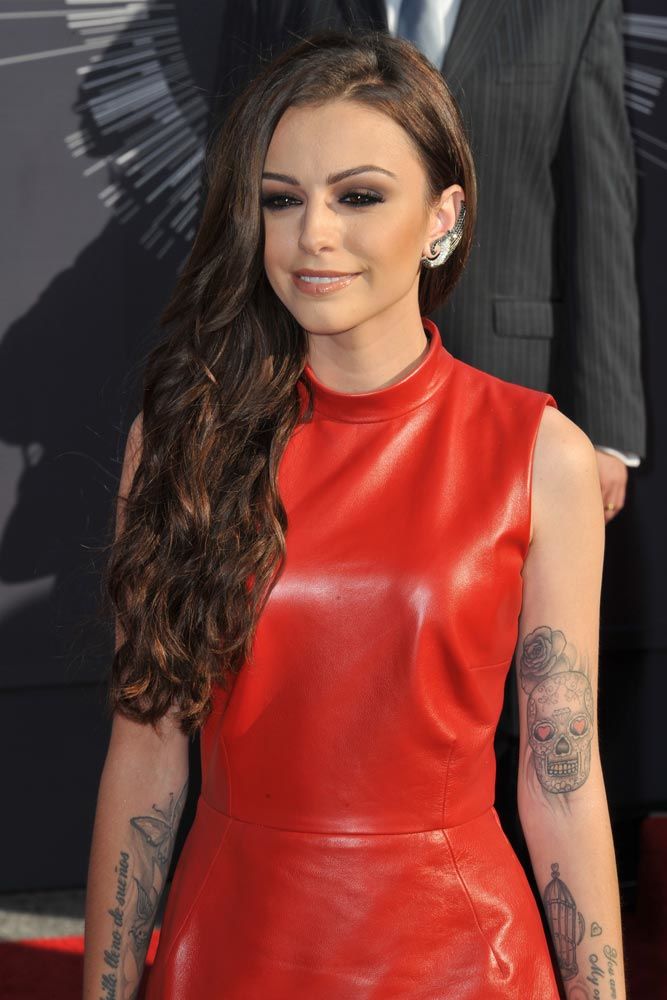 Petite and charming Cher Lloyd is covered with tattoos, and we love that! Doesn`t that look amazing? Look at her skull tattoo on the left arm. Such a heavy sign decorated with feminine ornaments make it into her own style perfectly.
Source: Featureflash Photo Agency/Shutterstock
Ruby Rose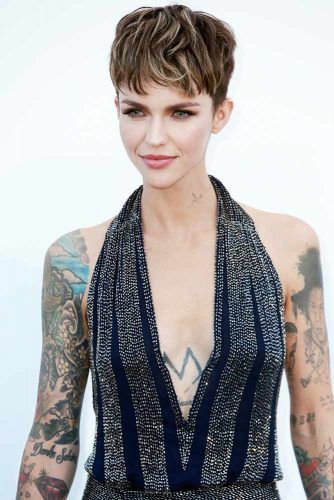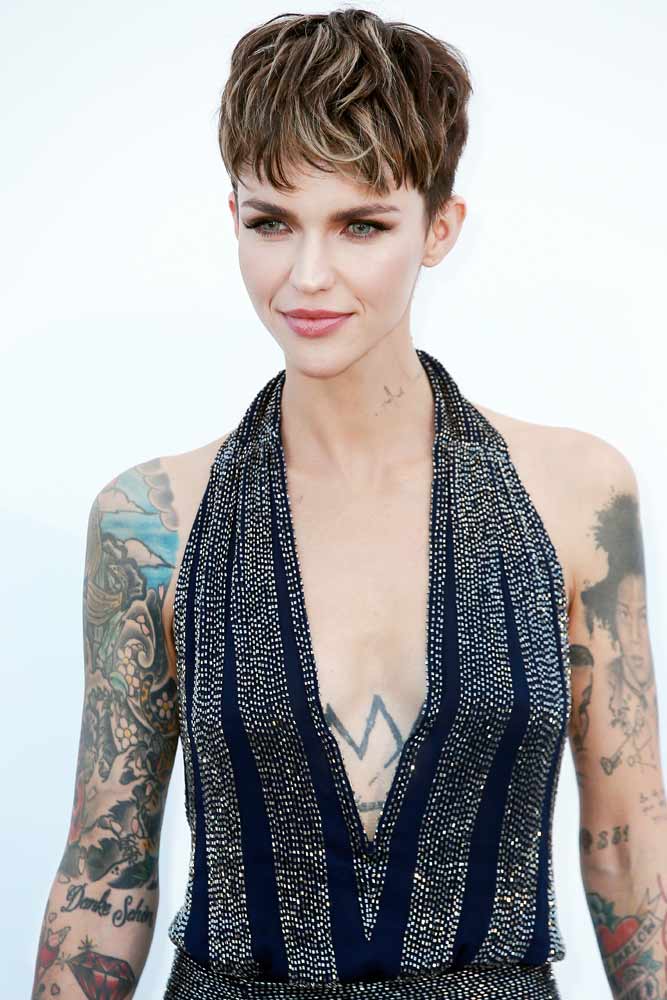 We think there are no people in the world who haven`t talked about Ruby Rose`s tattoos. Her beauty is undeniable, and the way she adds these colorful tattoos to it is the proof. Her full sleeve tattoo looks amazing so don`t listen to those who say it is a bad idea. We are sure it will look perfect on you too.
Source: Andrea Raffin/Shutterstock