By:

Glaminati Media

| Updated:

04/19/2019
Space Organization Ideas
The well-organized study room is the best study! And today we are going to share a few tips and tricks as for how to keep your study in order!
Plastic Baskets And Boxes To Organize Your Pen And Pencils
Source: thejumpingfox via Instagram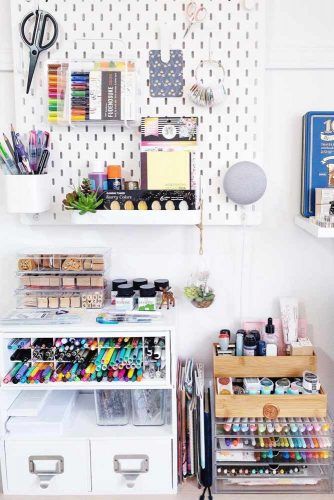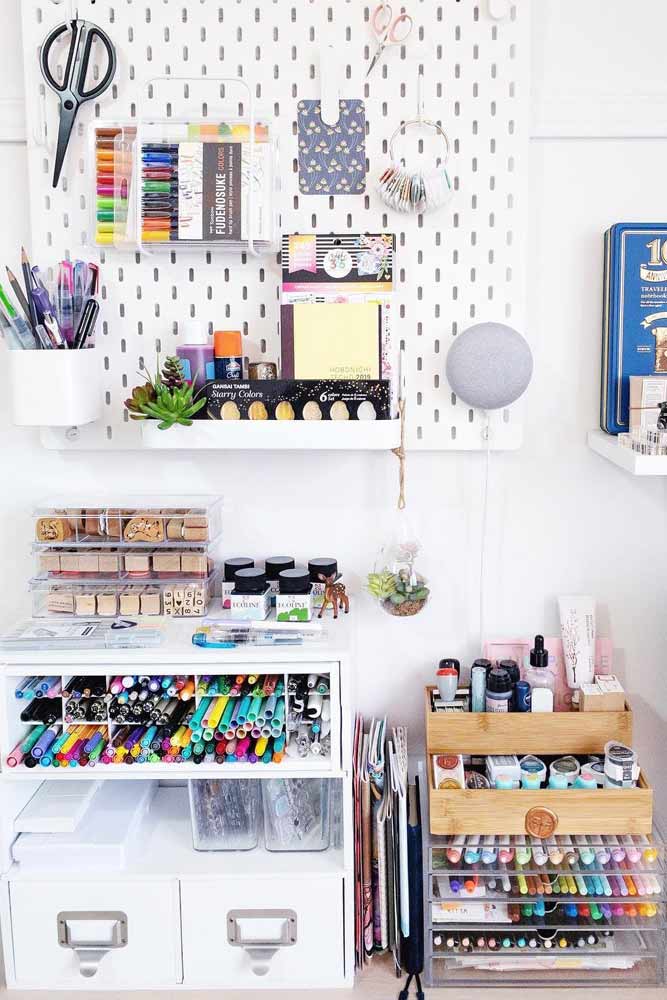 It is not a secret to anyone that pens and pencils are those items that every study is full of. That is why in order to keep them in order we suggest you add some plastic boxes to your interior and store the pens and pencils there so that they are always at hand!
Space Organization For Small Study Room
Source: lilylikecom via Instagram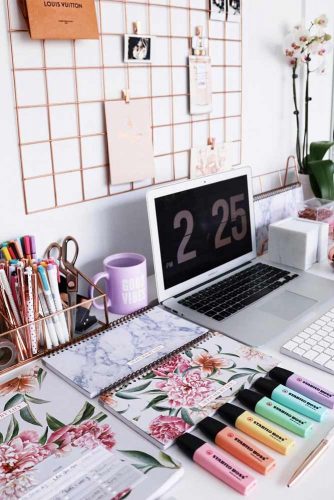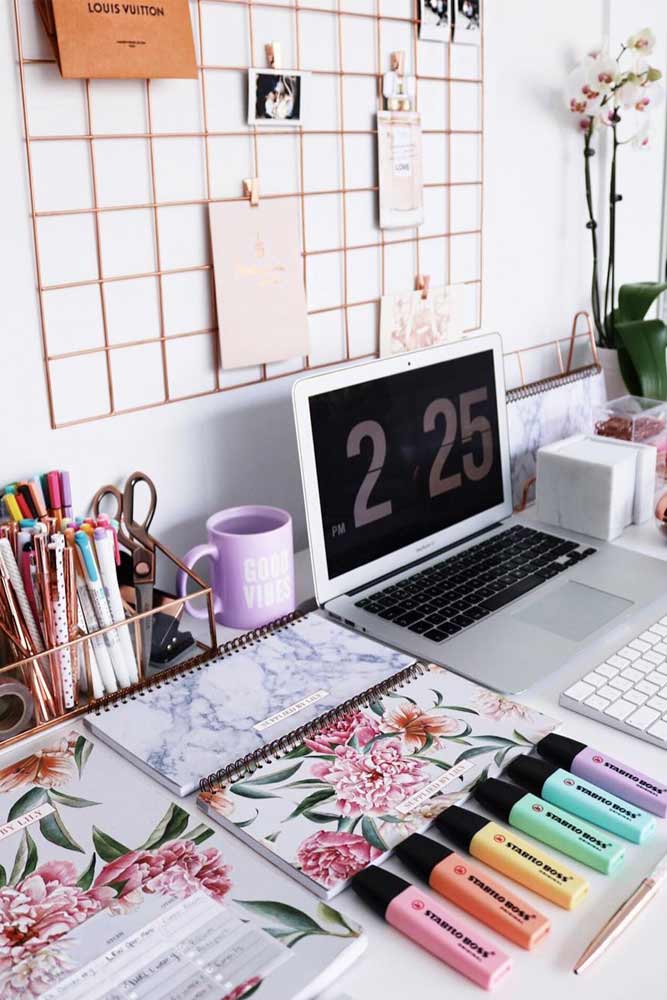 It is true that not everyone can afford a large study room. However, even a small working place will be useful if you keep everything in place. Such an approach will not only make it easier for you to always find the things you need but also it will help you keep calm and concentrate.
Study Desk Organization Idea
Source: healthy.weirdo via Instagram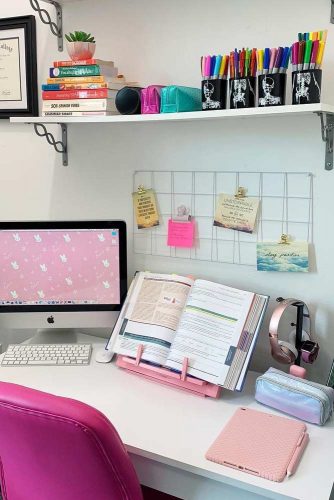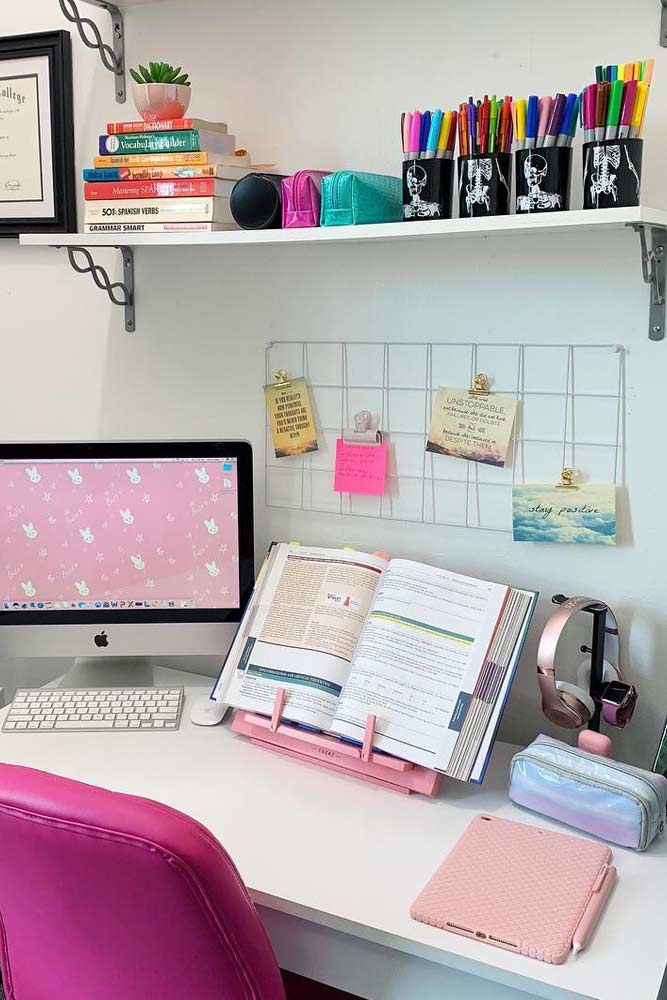 If your study is your desk only – worry not, that is more than enough. The key is to keep everything necessary within reach and easy to find. Keep the items you need most on the table and put everything secondary on the shelf over it. As simple as that.
Top Desk Organization
Source: studwotivity via Instagram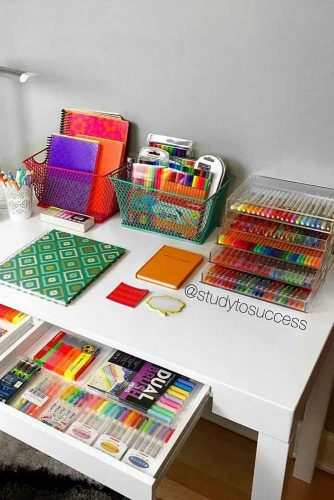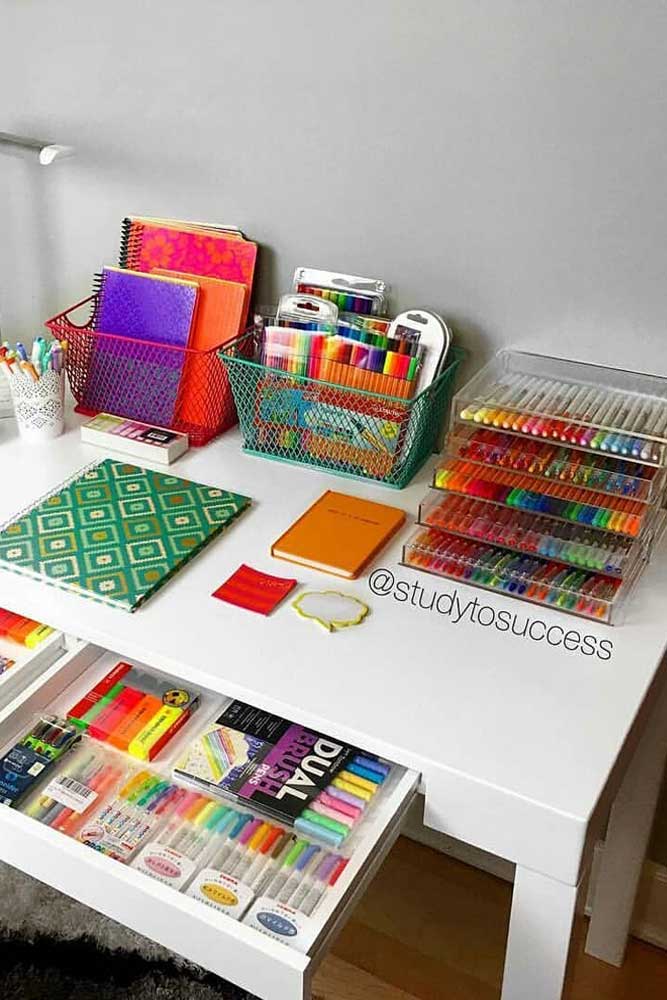 There are many study room ideas out there, but you need to find your special one. To achieve that you need to start with what you are busy with, if you are an artist, keep all the tools you need on the desktop and hide away other things within your desk drawers. In such a way you will always be inspired and relax since there will be no need to get up and look for the things you need at the moment around the house.
Shelves Designs To Organize Your Study Place
Source: lovegood_96_ via Instagram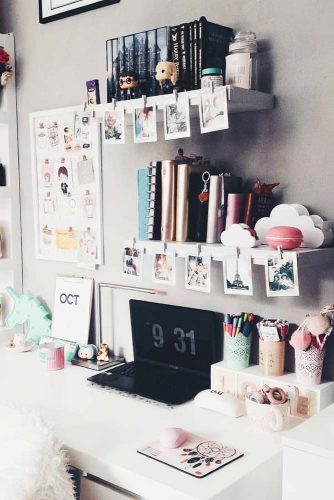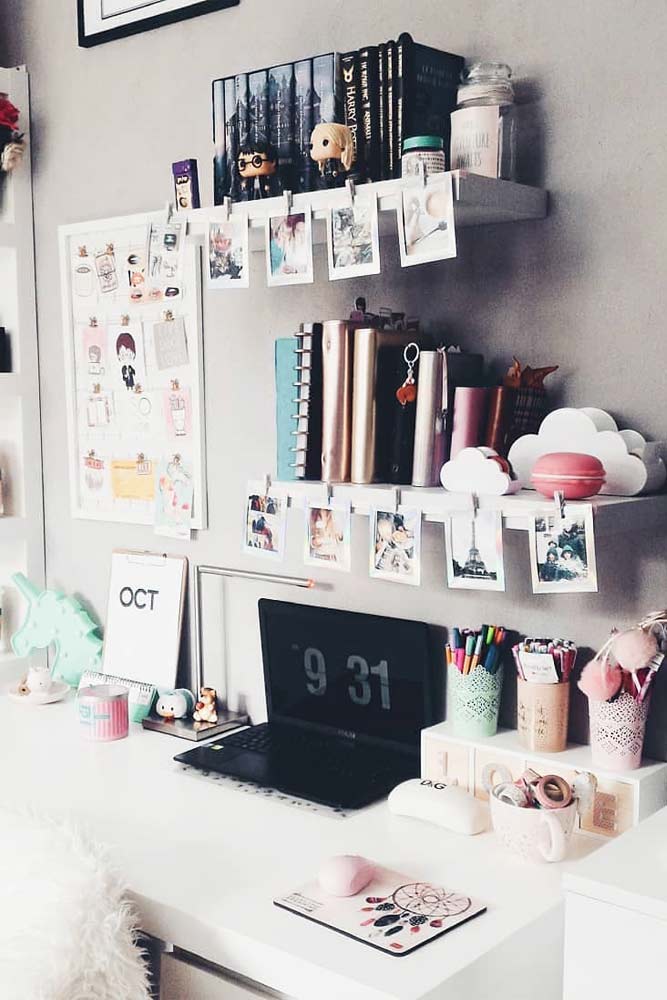 Very often shelves are treated like the things of necessity, but we suggest you get a little bit creative with your shelves so that they become additional useful décor elements!
Plastic Organizers For Your Stationary
Source: elizastudiesbiomed via Instagram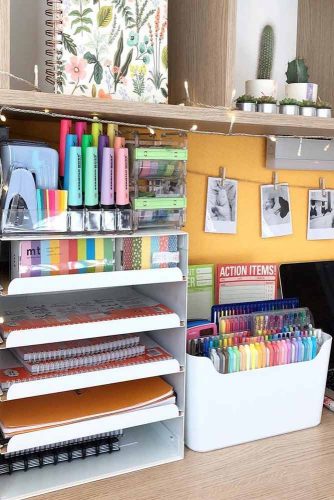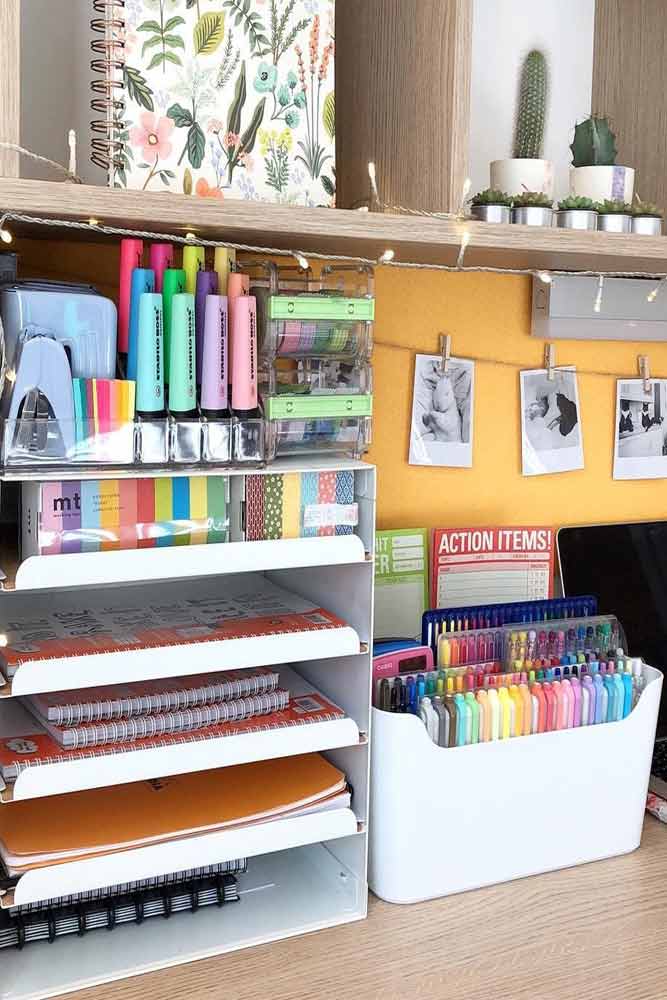 When there are not enough shelves or table space to keep all your utilities in one place, it is time to experiment with plastic containers. Devote a separate container to all types of your stationery, and you will never run around the flat looking for the pencil or a sheet of paper!
Rest And Study Space Organization
Source: residentsunderstood via Instagram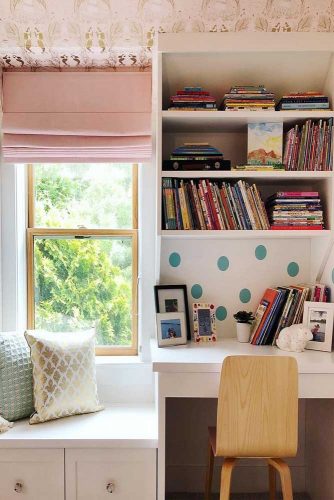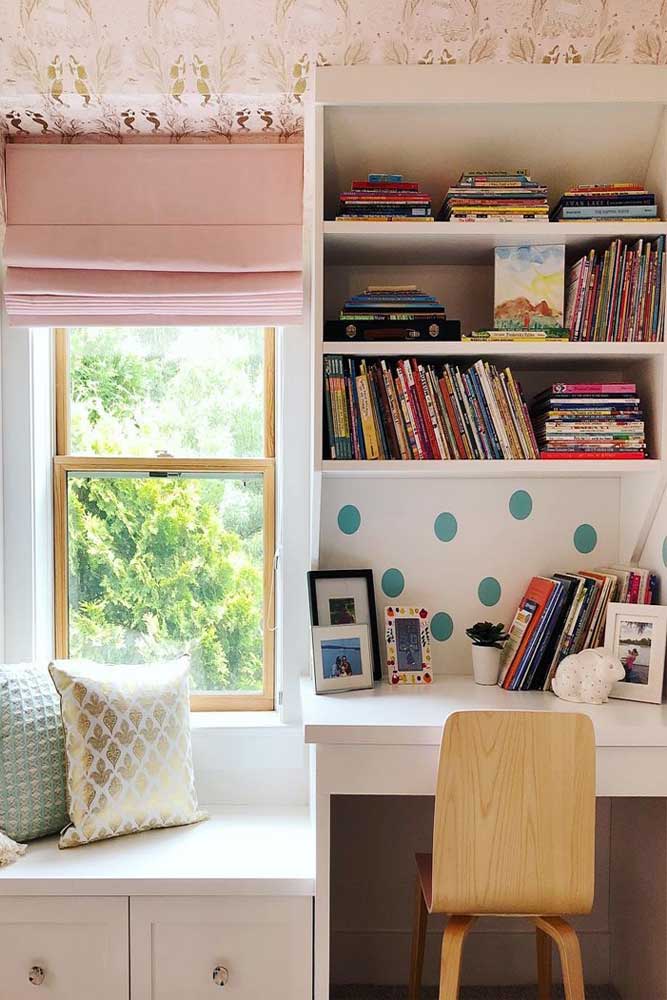 One of the best small study room ideas is to combine the resting and working place in one. If you do so, you will always be ready to work when you are ready or to rest when you are tired without changing the location. Sounds comfortable, doesn't it?
A study room is something that everyone needs. It does not matter whether you are a student or a housewife, a personal study will be the place to work and to relax. What is more, we have gathered here all the best study rooms ides to suit all tastes!