By:

Glaminati Media

| Updated:

06/16/2017
Homemade Citrus Green Tea Body Scrub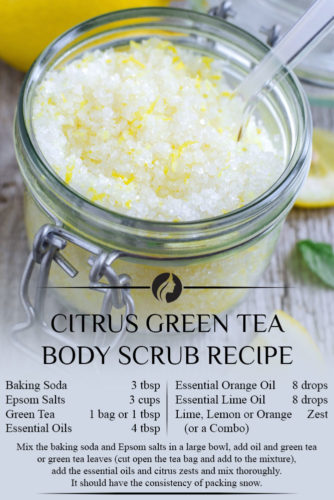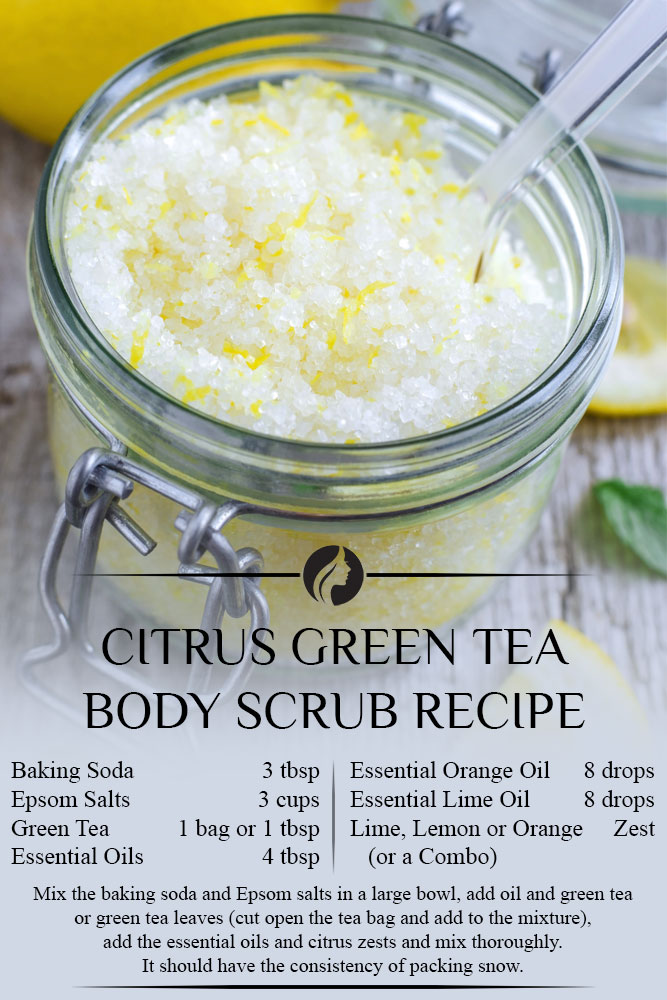 You need:
Baking soda – 3 tbsp
Epsom salts – 3 cups
1 green tea bag
Essential oils (you can use apricot kernel, but almond or grapeseed oil work just as well) – 4 tbsp
Essential orange oil – 8 drops
Essential lime oil – 8 drops
Zest from any of the following (or a combo): lime, lemon or orange.
Recipe: Mix the baking soda and Epsom salts in a large bowl, add oil and green tea or green tea leaves (cut open the tea bag and add to the mixture), add the essential oils and citrus zests and mix thoroughly. It should have the consistency of packing snow, the kind you would use for a snowman. Store it in a sealed container and enjoy.
This one of the most effective DIY body scrubs will help open the pores and draw out toxins while it also relaxes your body and helps reduce tension.

Exfoliation is a good idea because it helps to get rid of those nasty dead skin cells. It keeps your skin happy and healthy. It is important to exfoliate at least once a week, more if your skin doesn't have an adverse reaction to whichever DIY body scrubs you are using. Making your own body scrubs can save you a lot of time and money.