By:

Glaminati Media

| Updated:

06/16/2017
Peppermint Sugar Body Scrub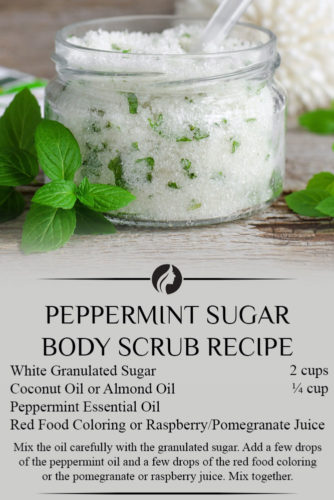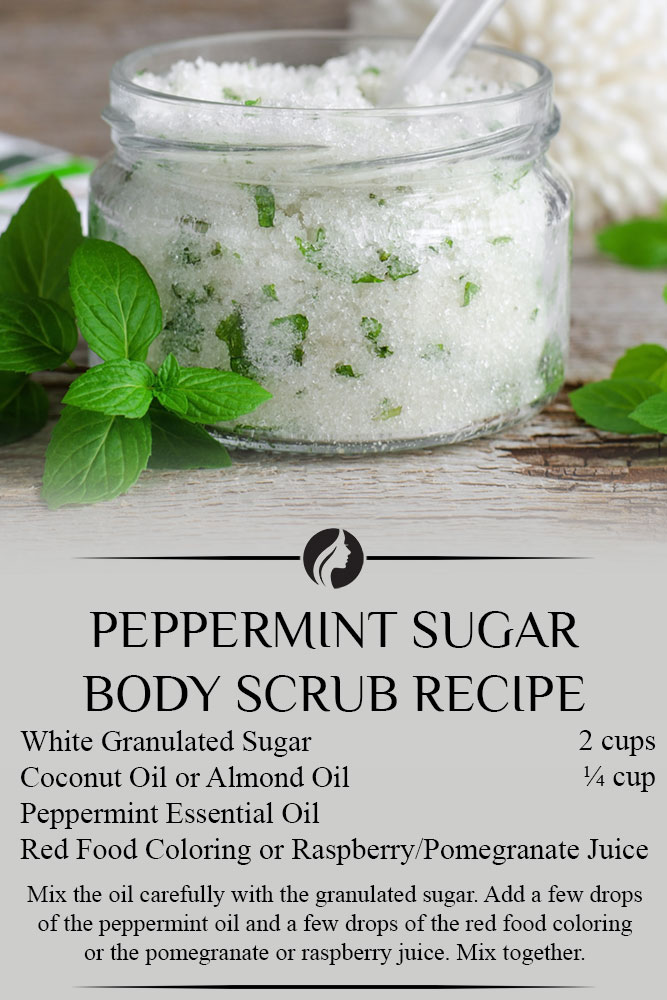 You need:
White granulated sugar – 2 cups
Peppermint essential oil
Coconut oil or almond oil – ¼ cup
Red food coloring, or raspberry/pomegranate juice.
Recipe: Mix the almond or cocoa oil carefully with the granulated sugar. If you wish, you can add a little more oil, but don't overdo it. Add a few drops of the peppermint oil till it smells the way you like it. To achieve the pink peppermint color, add a few drops of the red food coloring or the pomegranate or raspberry juice. Mix together until you have the desired consistency. This makes a great Christmas gift, but peppermint is good for any time of the year. This DIY body scrub will leave you feeling refreshed and energized.
Next – Homemade Oatmeal Body Scrub Recipe