By:

Glaminati Media

| Updated:

04/05/2019
Vintage Secretary Desk With Hutch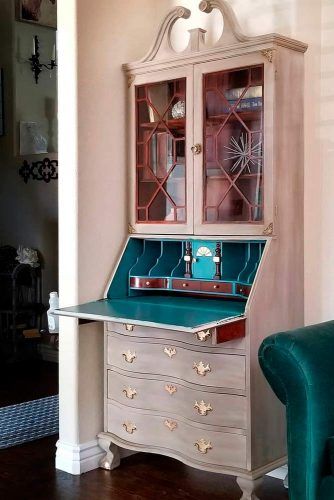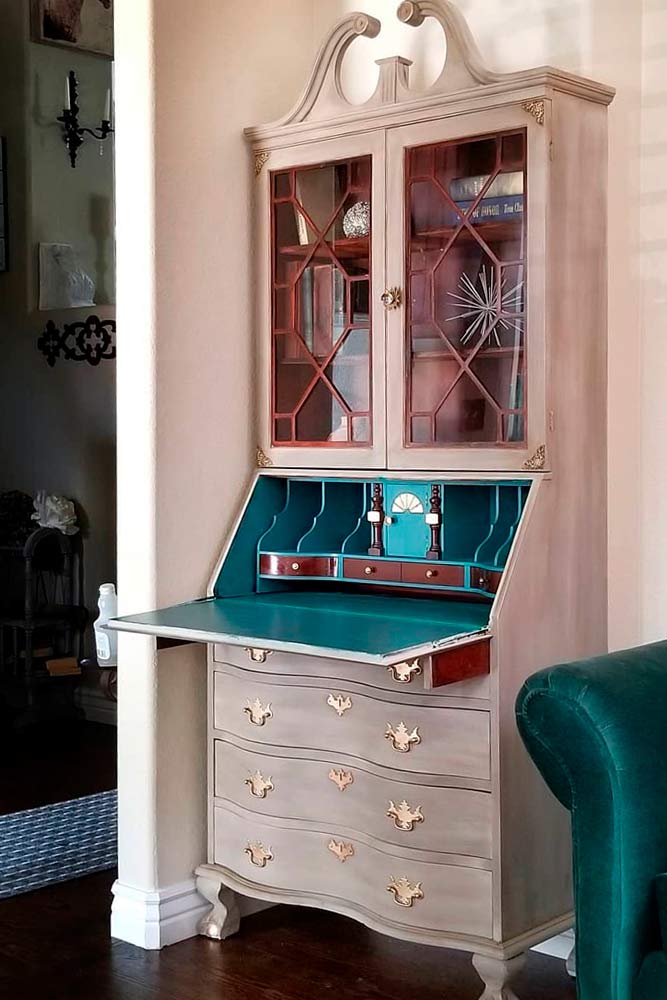 To be honest, such an antique secretary desk with hutch will complement perfectly any modern interior. Besides, while it does not take a lot of room is offers quite a significant amount of storage space. Not to mention the fact that it looks sleek and stylish!
Wood Classic Secretary Desk With Hutch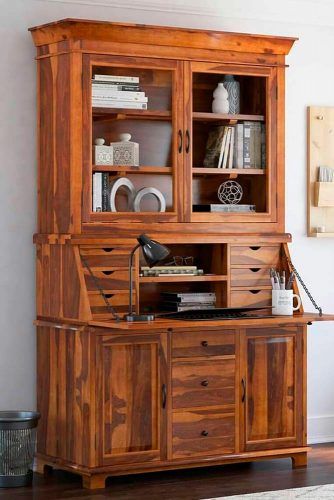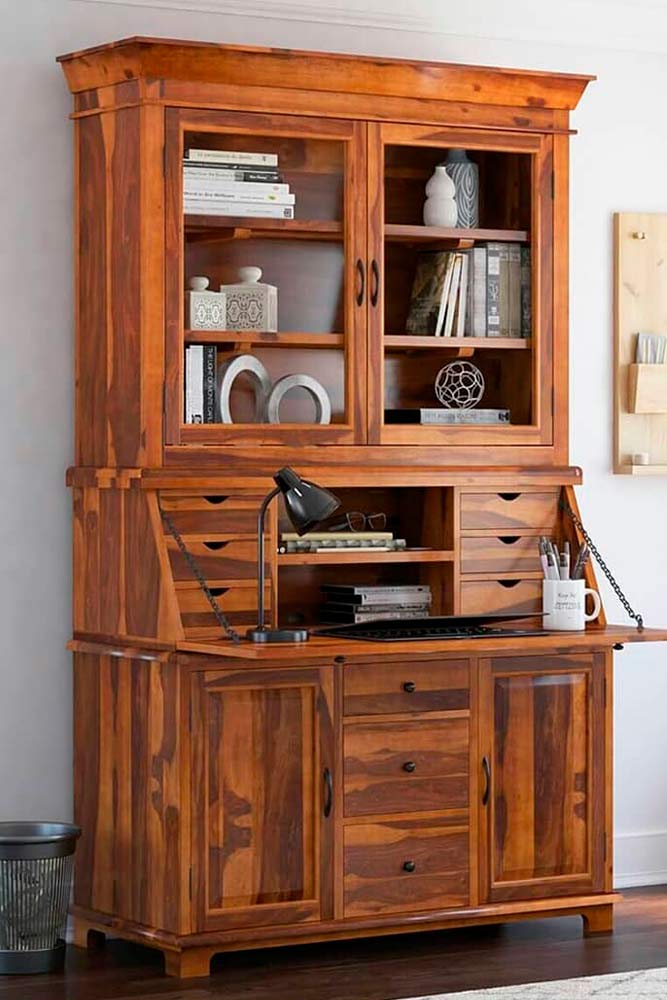 Those of you who have no idea how a classic secretary desk looks like – this is the perfect example to consider. As you can see apart from a desk itself, there are many drawers and secret compartments to use. Besides, with a desk like that, you have anything you need right at hand.
Rustic White Secretary Desk With Hutch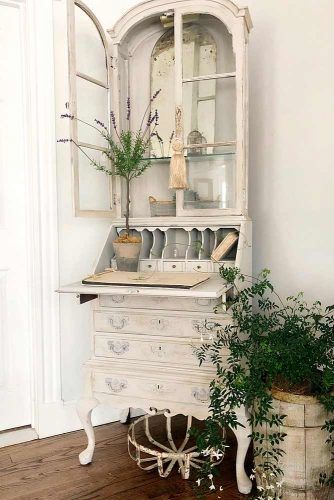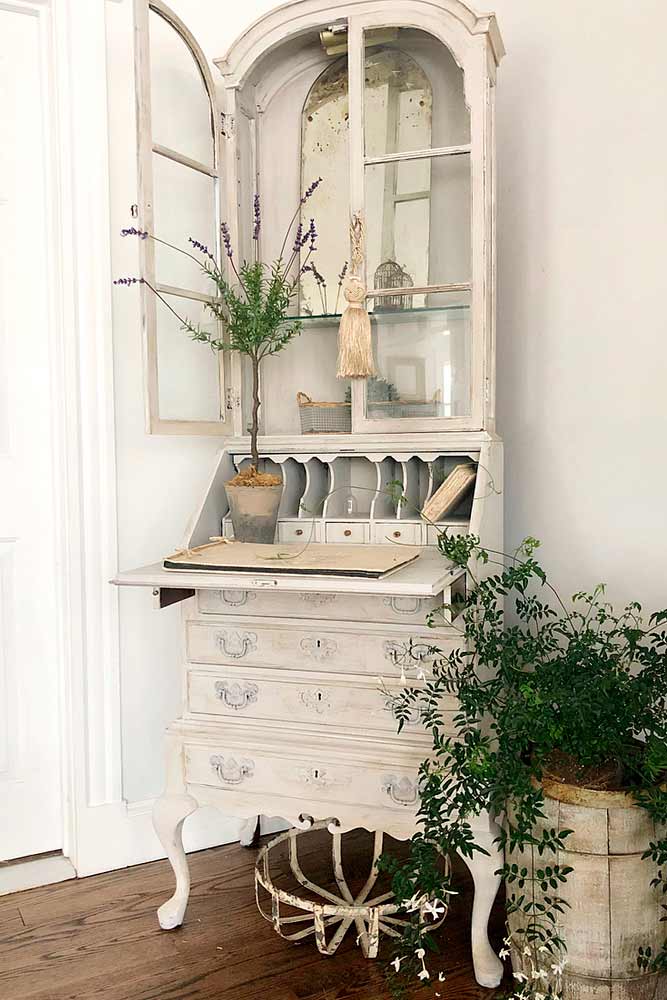 The fact is that not everyone will dare to add such an antique secretary desk with hutch to the living room. However, in times like this, such a rustic white secretary desk may fit in the corridor area perfectly. We are sure that those of you who have a taste for rustic décor will appreciate the example!
Source: r.house__ via Instagram

Black Classic Secretary Desk With Hutch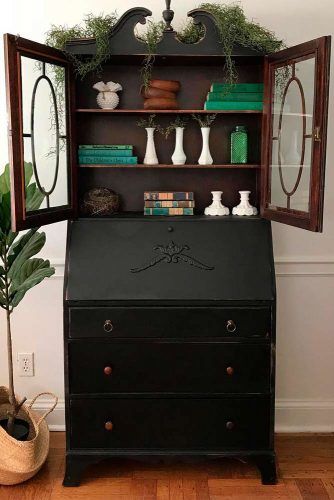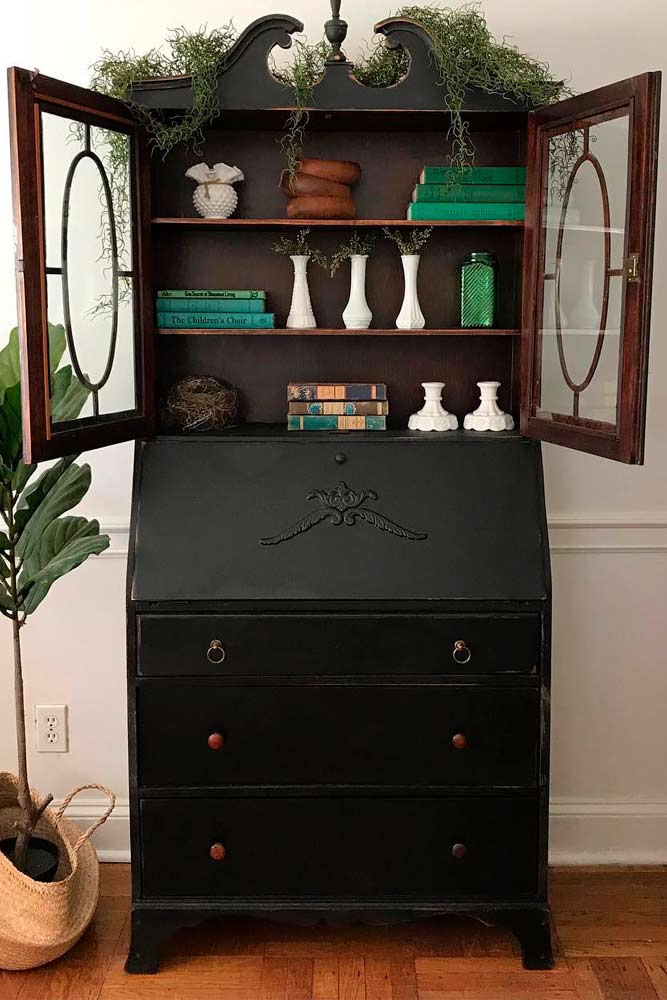 This black secretary desk is yet another representative of classics. It is reserved and elegant. That said, you can easily come to an understanding what it is used for and why it is necessary to have one of your own!
Green Antique Secretary Desk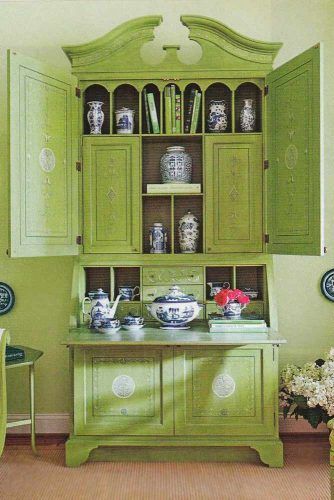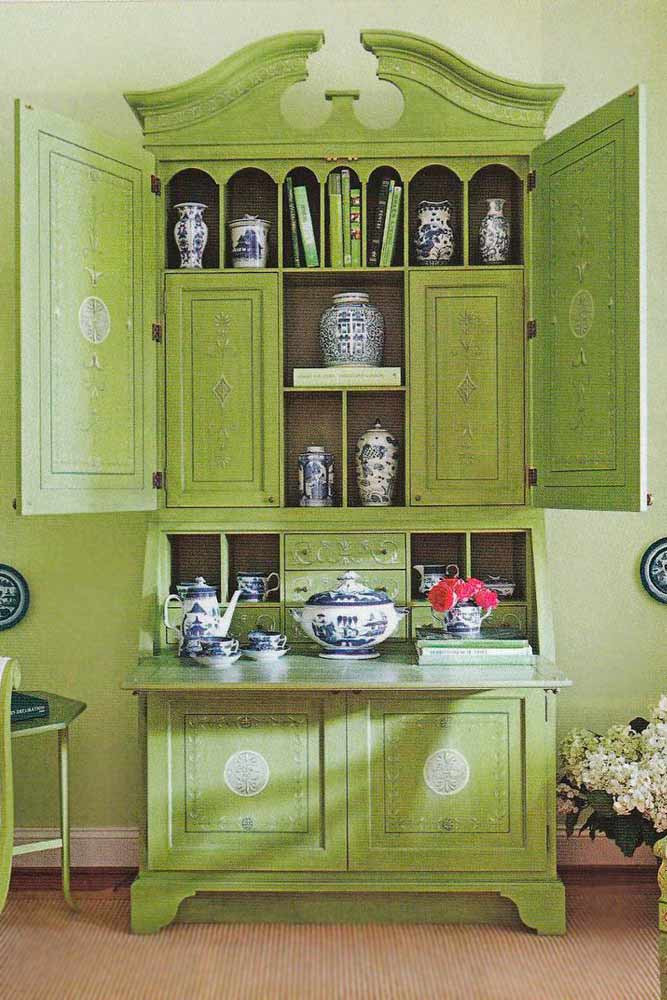 Not all secretary desks are strict and reserved. In case, you want to add some color to your living room this green antique furniture will help you achieve your goal in no time. Besides, in this example, you can see that not only books and stationery can be stored in such a secretary desk.
Source: thepinkpagoda via Instagram

Beige Modern Secretary Desk With Hutch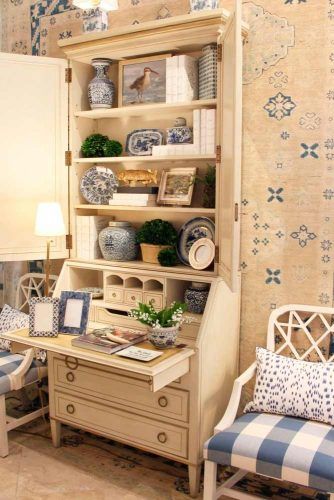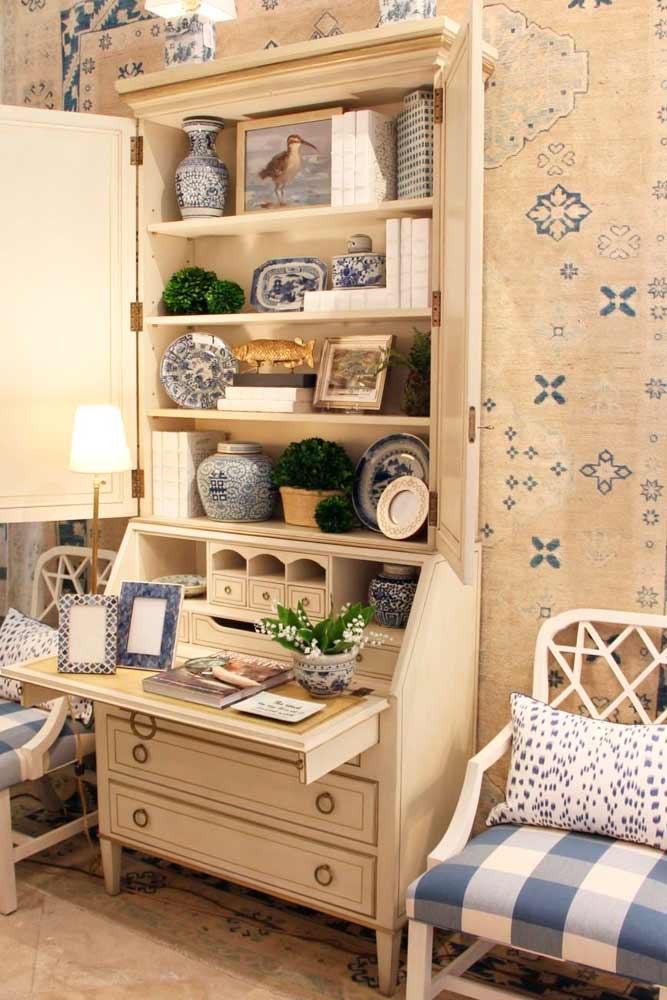 So far, we have reviewed antique secretary desks. It is time to have a closer look at a modern secretary desk. As you can see, even modern examples are not that different from the classic ones. The outline, as well as the design, are a little simpler, but the main notion remains.
Source: kelloggcollection via Instagram