By:

Glaminati Media

| Updated:

08/13/2019
Stitched Doll Makeup Idea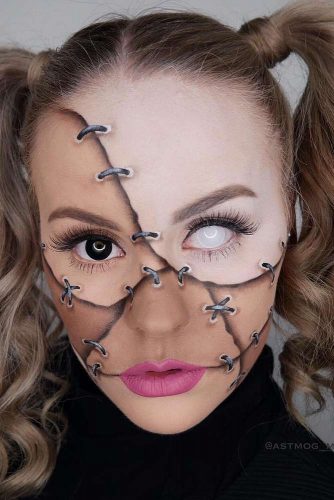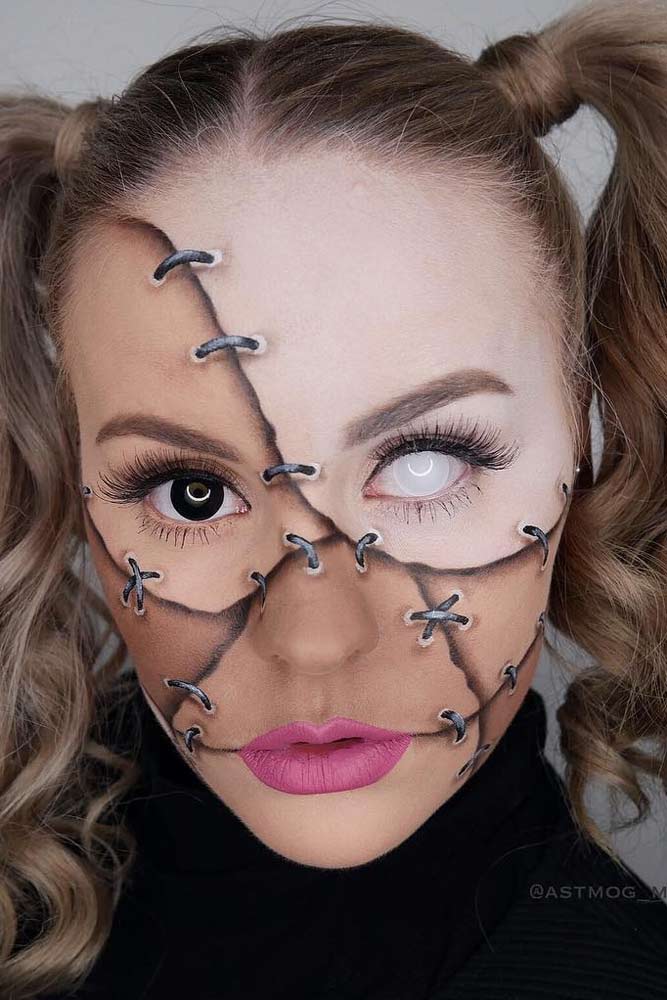 Source: astmog_mua via Instagram
"What's that?" – if you want everyone around you asking that question, – go for a stitched make up idea. It might take some time to achieve such a look, but it's definitely worth the efforts. A proper hairstyle and clothes will add some mystery to the overall image.
Creepy Mermaid Makeup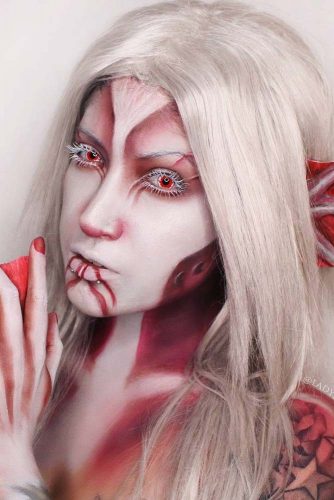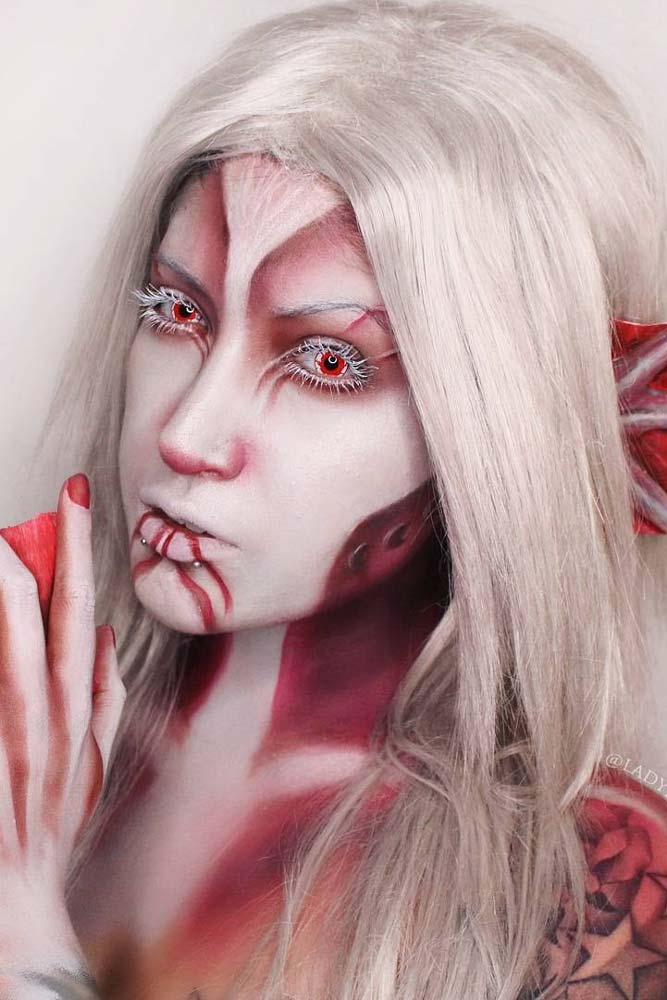 Source: ladyparadoxx via Instagram
Do you love mermaids? One of the scary Halloween makeup ideas is creating a creepy bloody mermaid look. Add lots of red color mixed with white one to achieve that dramatic effect.
Scary Doll Makeup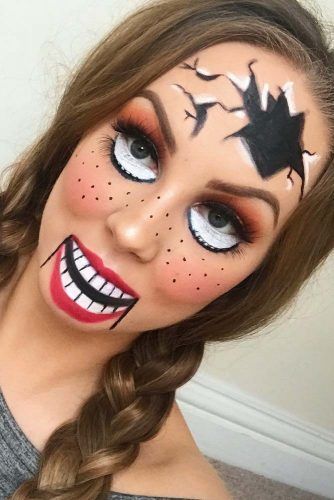 Source: nicolelouisemakeup_ via Instagram
Dolls aren't always pretty, – they can be scary too. To create that scary doll effect, make all your face white while putting lots of black around the eyes. Any lipstick would go well with this makeup. If you opt for a very dramatic effect, create the illusion of a hollow heart and paint some insects there. You could go with butterflies too – it would look a bit less scary though.