By:

Glaminati Media

| Updated:

05/16/2019
Wood Plant Stand Designs
Ceramic And Wood Round Plant Stand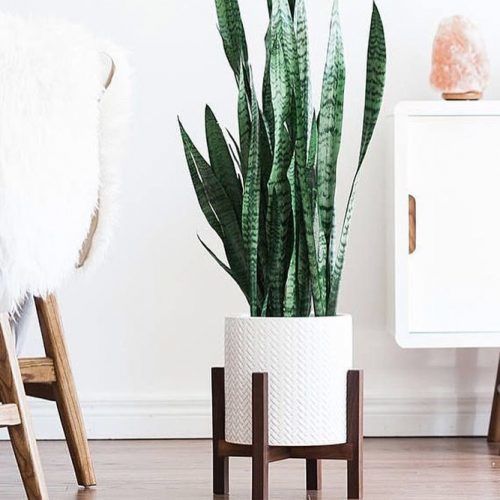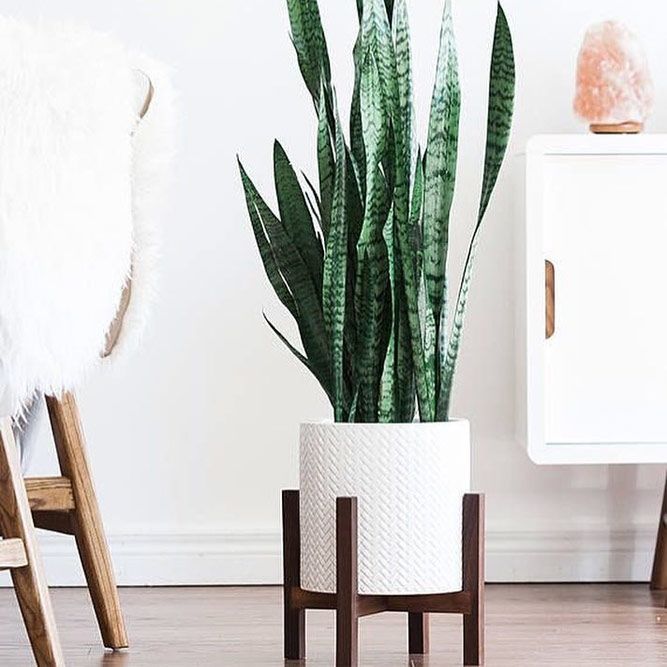 When you are looking for a plant stand indoor option, then there is a list of things to take into consideration. First of all, you need to be sure that the stand will match the interior. If it stands out too much, that is not good, of course, there are exceptions, but it is better to be safe than sorry. Ceramic and wood stand will fit into the modern style decoration. However, do not forget about the matching hues of the room and the stand itself.
Vintage Wood Plant Stands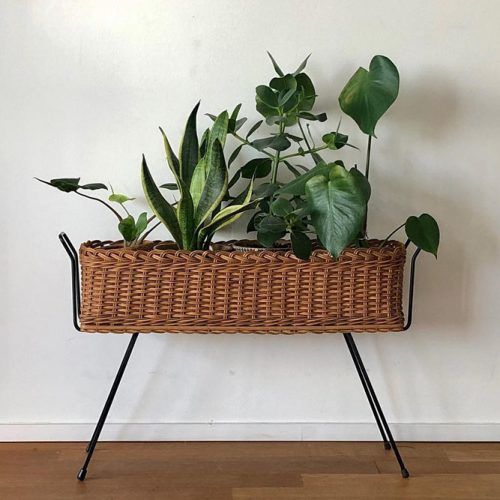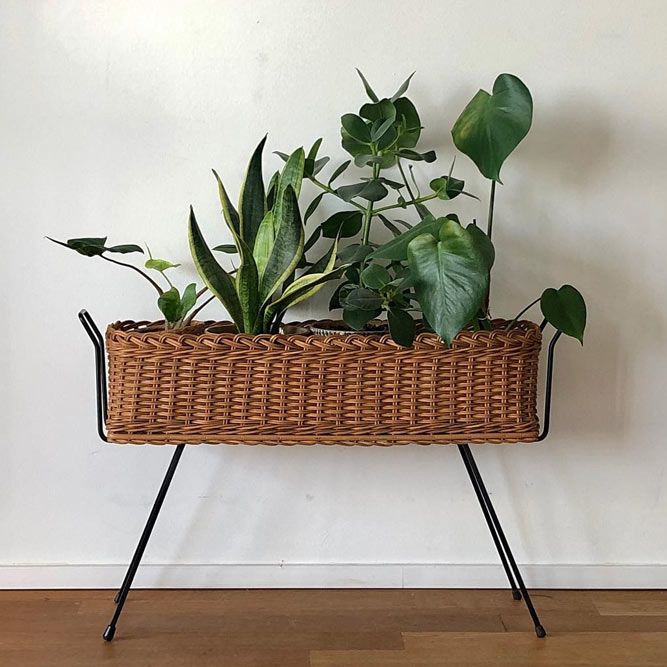 The beauty of a small plant stand is that you can fit it in almost anywhere. This comes especially handy when you are limited in space. For instance, this vintage plant stand will not only save up you some space but will also add that vintage charm to the atmosphere and many people would give a lot to achieve that.
Wood Roller Plants Stand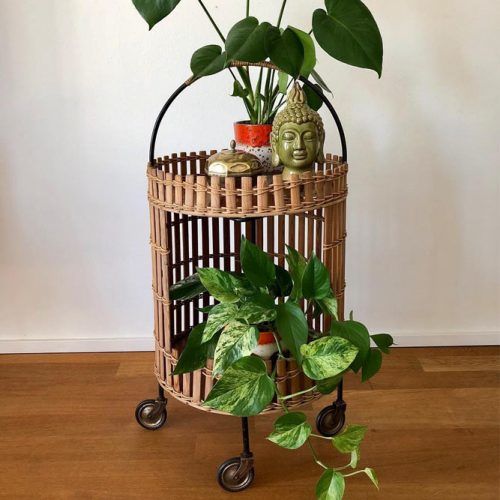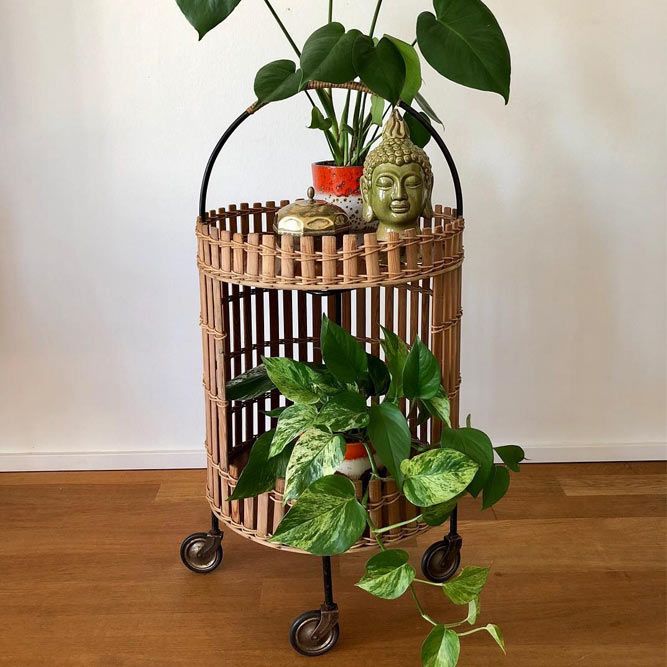 The fact is that if you are a real plant lover, then you need such a stand that will help you fit in more than one plant since there are many. This wood roller one is indeed exquisite looking. What is more, it offers the room for two plants, and this advantage can't go unnoticed. Besides, you can easily fit in small trinkets of yours right next to the plant!
Wood Carved Plant Stand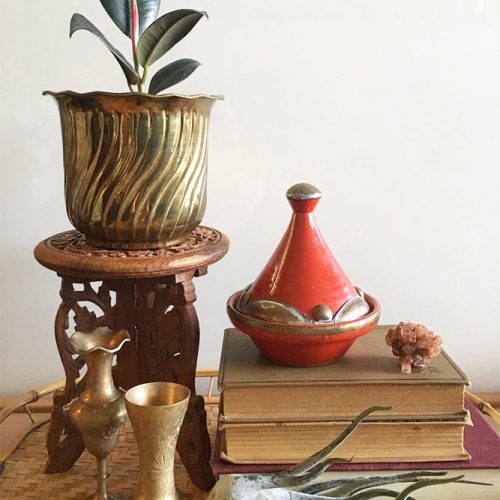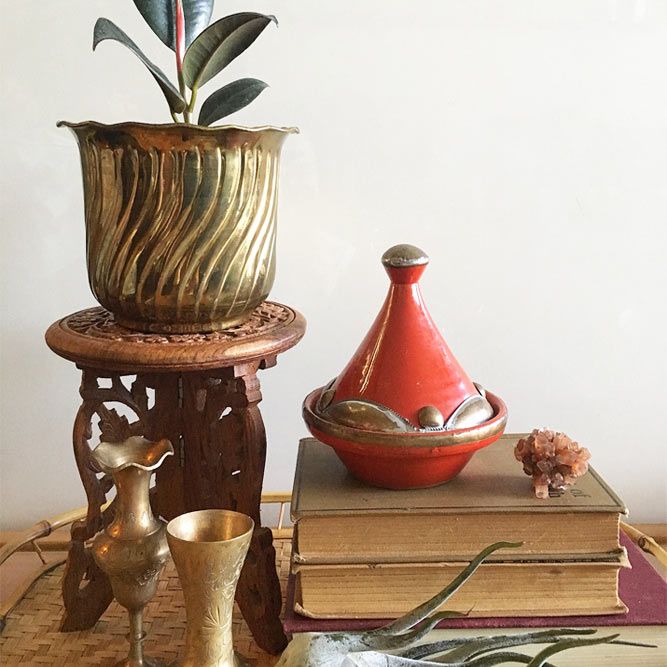 When it comes to really tiny plants then the most attention is centered at the stand it is placed upon. That is why this carved planter deserves special attention. The thing is that the design and the coloring match the plants perfectly while it also has it is own unique charm that many would appreciate.
Retro Wood Plant Stand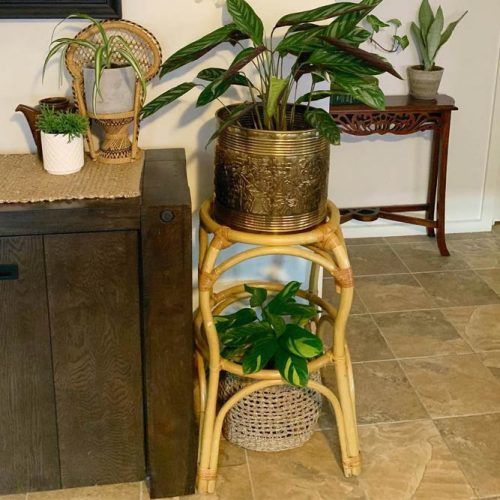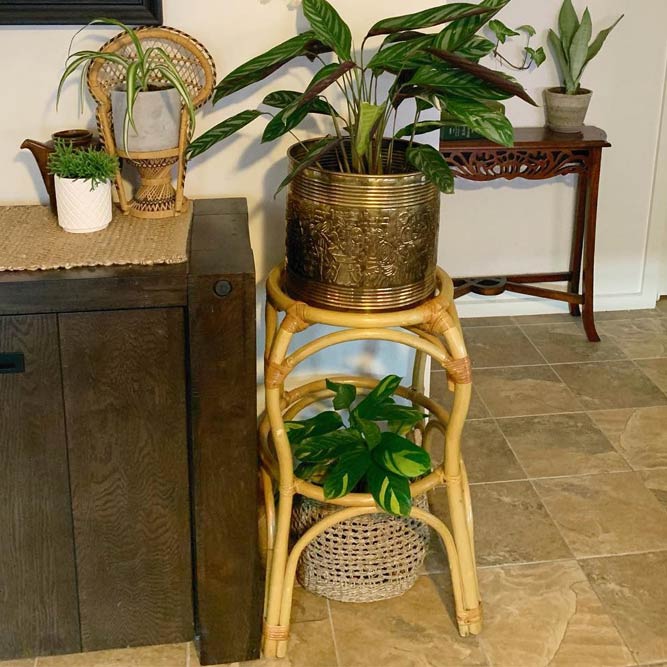 Retro wood plant stand is not something that all will equally appreciate. Only those who value the relicts of the past will notice the whole beauty of this old but unique stand. In case you are looking for the stand to attract admiring glances – this is precisely what you need!
Ladder Wood Plant Stand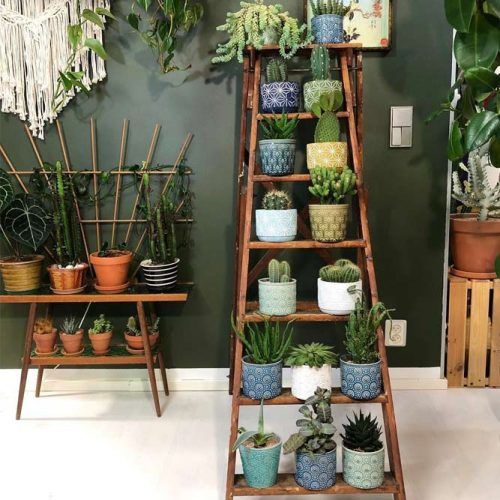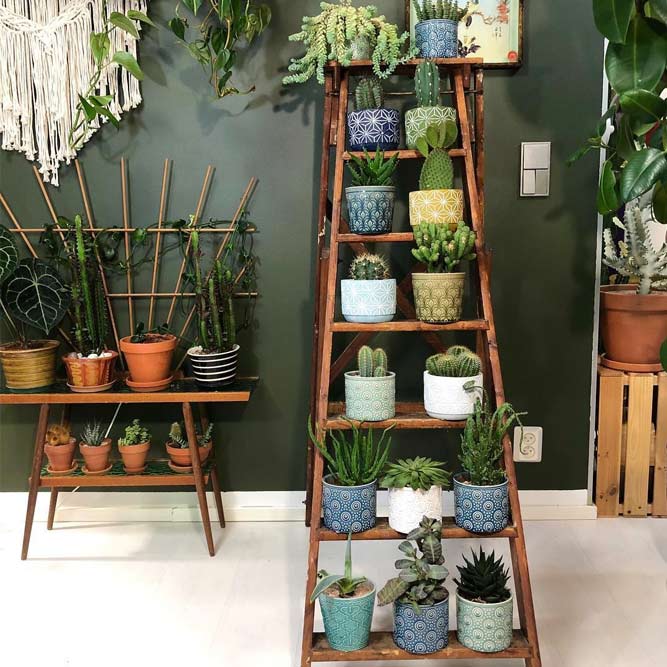 Not everyone knows but is easier than easy to create a simple but spacious stand on your own. The fact is that all you need is a ladder. Place it anywhere you need, fill it out with pots and plants and you will have a nice decoration and spacious stand in one.