By:

Glaminati Media

| Updated:

09/19/2018
How To Combine Pink Clothes
Source: sassyredlipstick via Instagram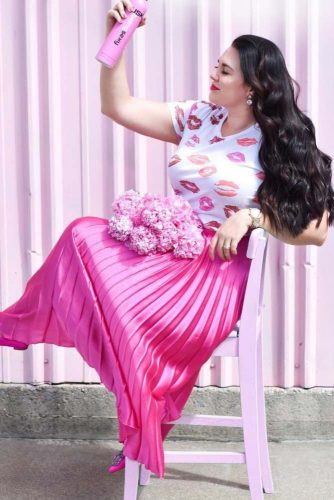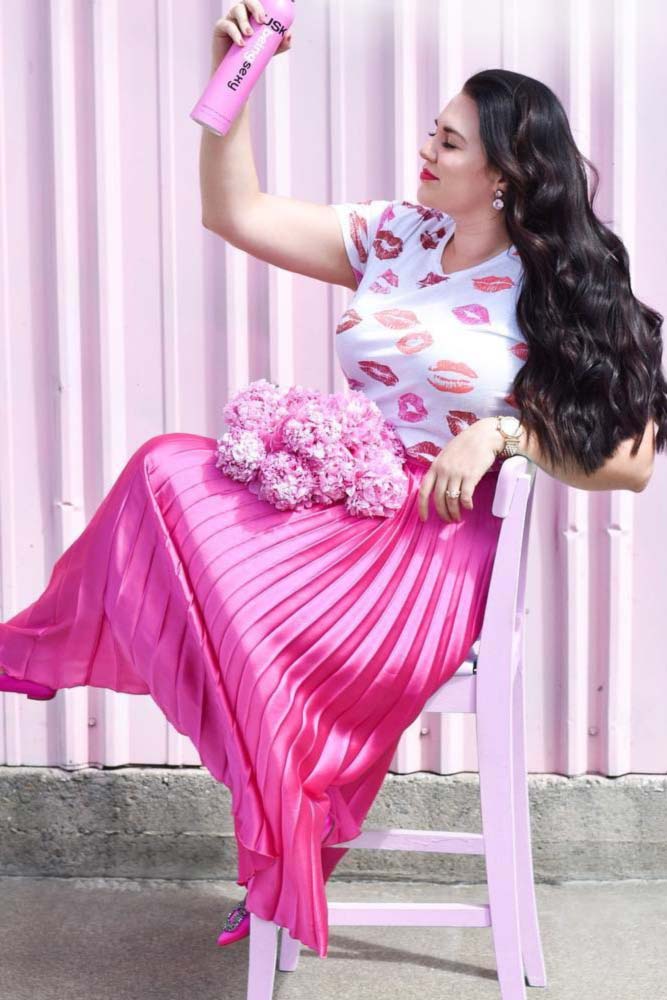 In general, pink clothing can be combined with all classic colors – that would be white, black, red, and grey. But there are also fashionable variations like pink and yellow or pink and green. If it's clothing that you want to wear to work, choose a pink color that is light and subtle. And combine soft pink with beige, white, brown, or black. Then pink will act as an accent, but you will still follow the dress code.
And here you can see that it's so glamorous to sport bright pink. Some white on the t-shirt makes it not too much.
Should I Wear All Pink Clothes?
Source: mariipvzz via Instagram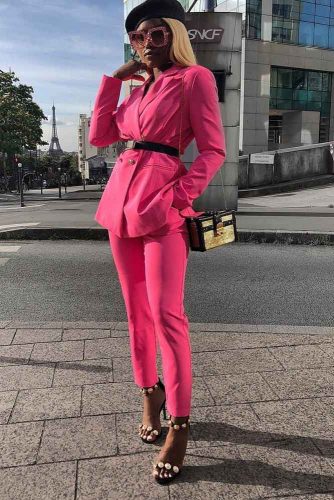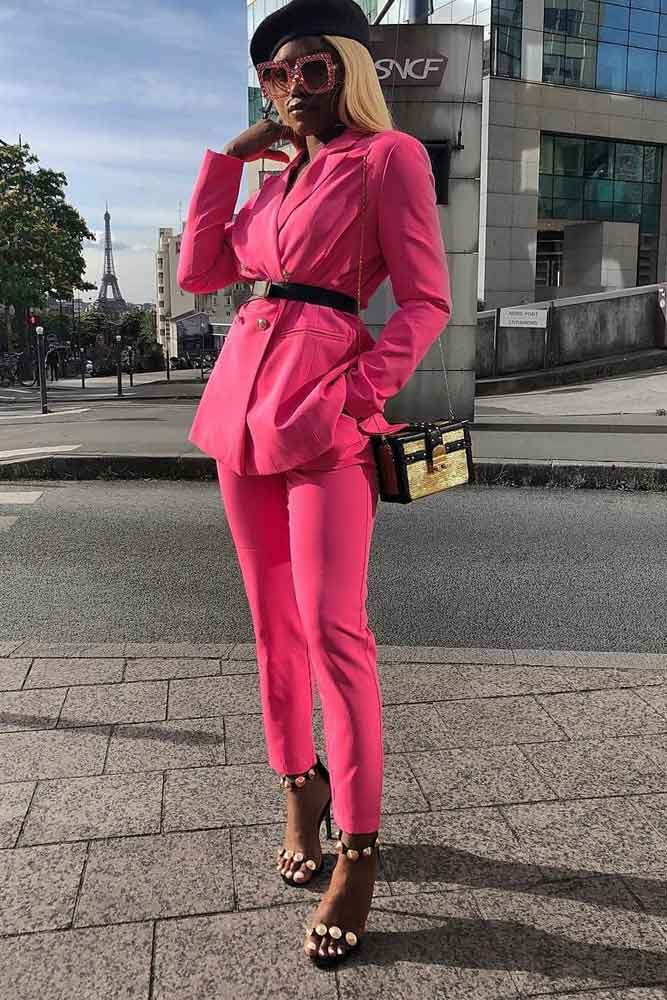 Many women wonder if it's possible to wear all pinks. Well, we would recommend that you add some accents in different colors. Like it's shown here, you can opt for shoes in a different shade and a purse. Of course, it is up to you to decide. Wear all pinks if your heart desires so. But spicing things up would be more fun, in our opinion.
Casual Outfit Idea In A Pink Color
Source: quizclothing via Instagram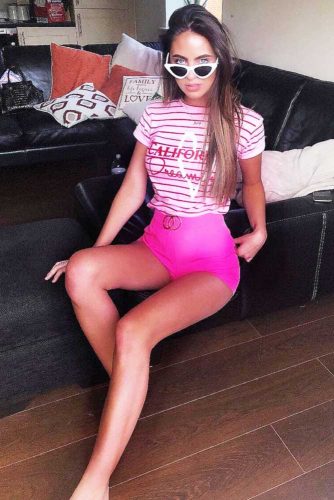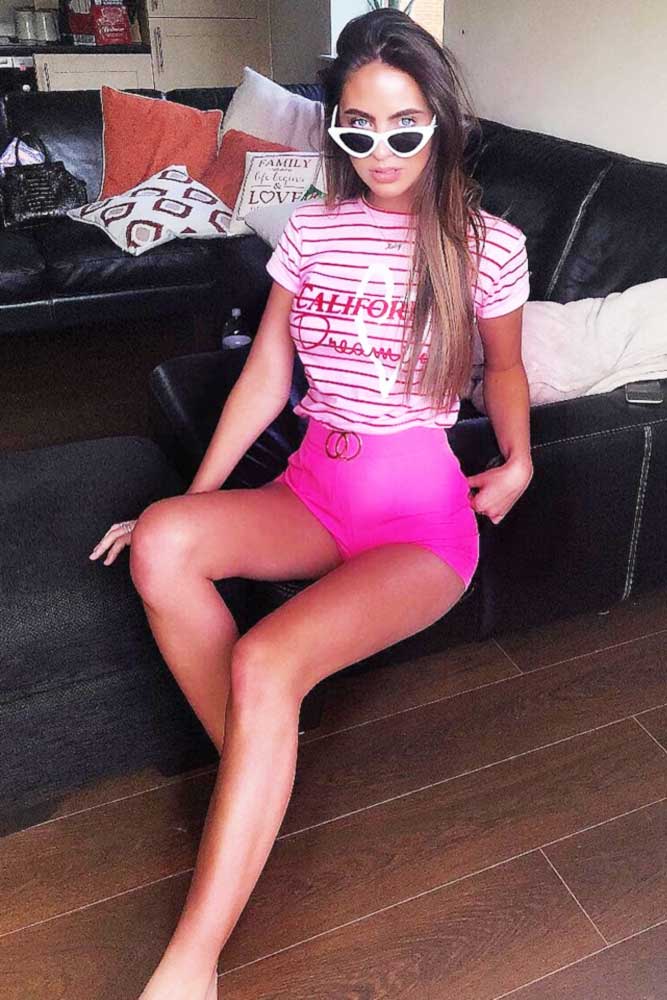 This casual outfit in a pink color is perfect for the summertime because it's so vivid and fun to look at. Put on something like that, and great mood all day long is guaranteed. In this picture, you can notice several accents. The first accent is a white heart depicted on a pink top. And the second accent is white sunglasses. Well, it's hard to disagree and say that this combo isn't stunning. So, remember this rule: pink and white go well perfectly.