By:

Glaminati Media

| Updated:

06/20/2019
Bookmarks Paws Craft Idea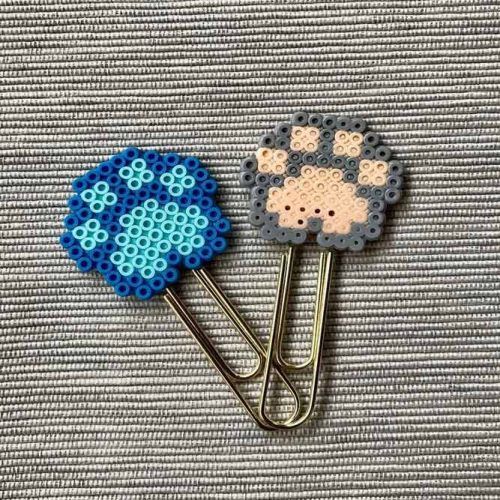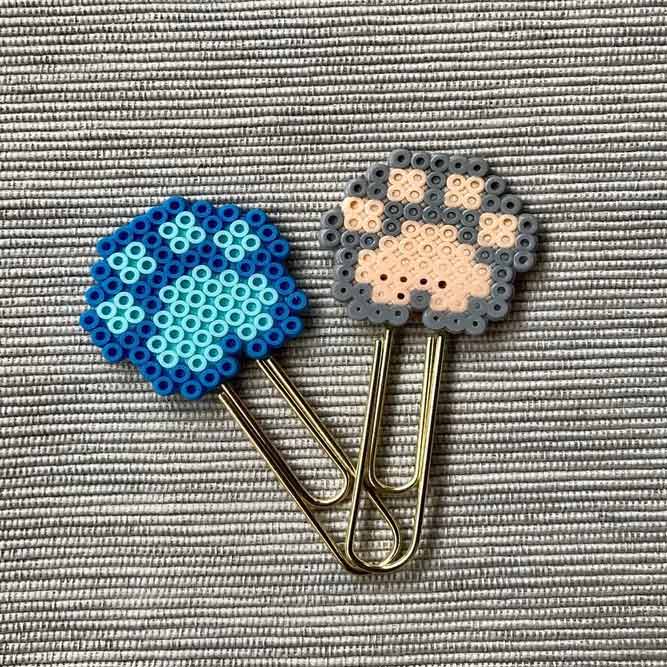 Regular paperclips are pretty dull and boring. If you think the way we do, then you will rush to put this perler bead idea in life! Sweet perler paws will take any simple paperclip to the next level of extraordinary!
Source: bloombeads4u via Instagram

Pokemon Perler Beads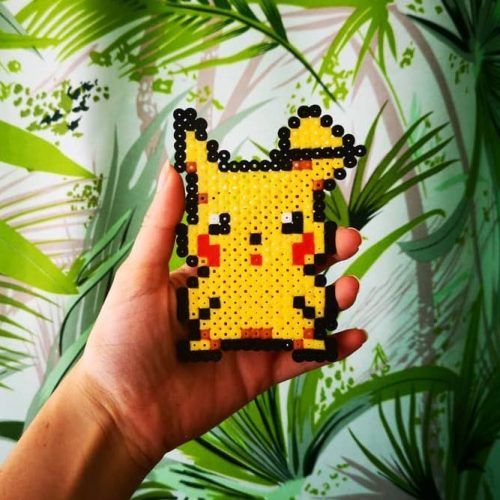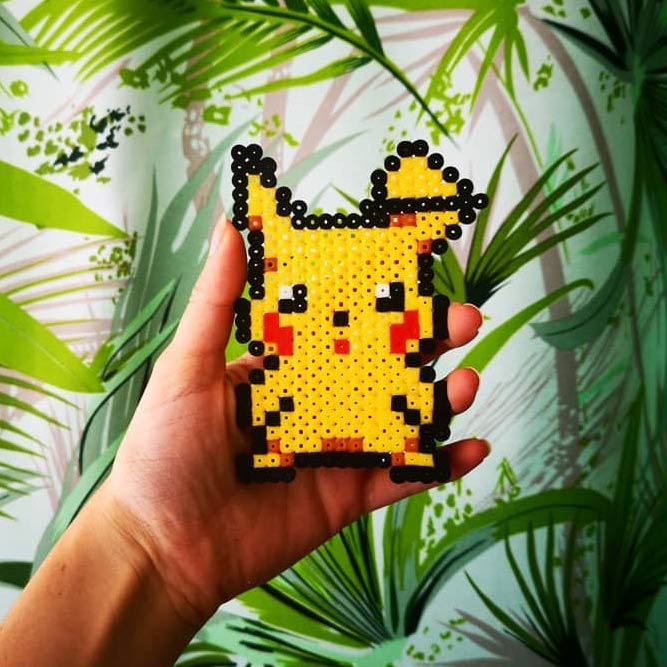 Rejoice, all the Pokémon fans! Pokémon Perler beads are what you need to create your favorite Pikachu. With a creation like that, you will level up in the eyes of other fans in no time.
Summer Fruit Coaster Set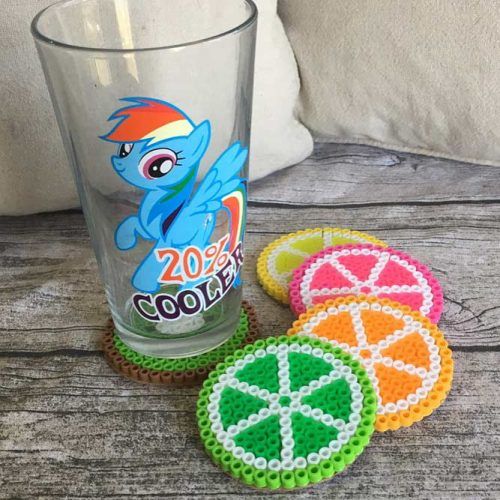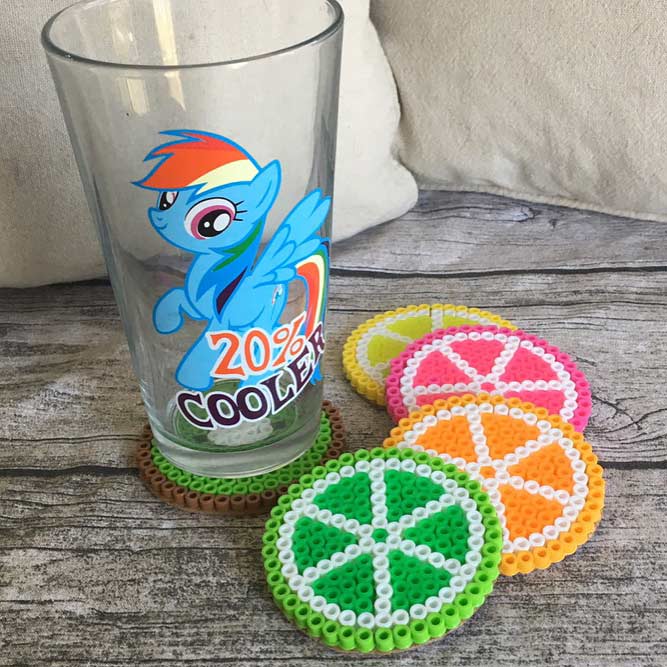 Coasters are irreplaceable in the household; we all know that. However, if you think about getting a pack of coasters at the store – we have something different in mind. Why not try to make your very own summer fruit coasters with the help of perler beads. We think it is a worthy idea to give a try to!
Source: hollohandcrafted via Instagram

Small Hearts Craft Idea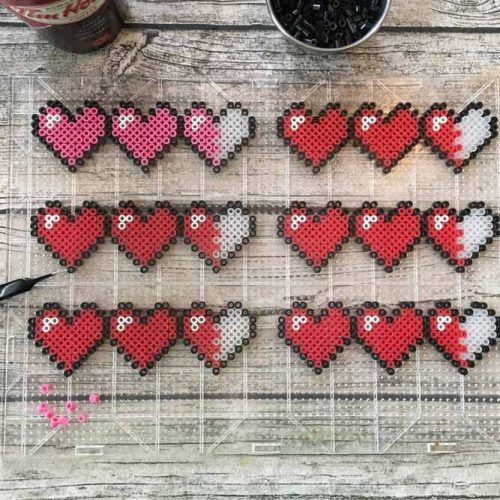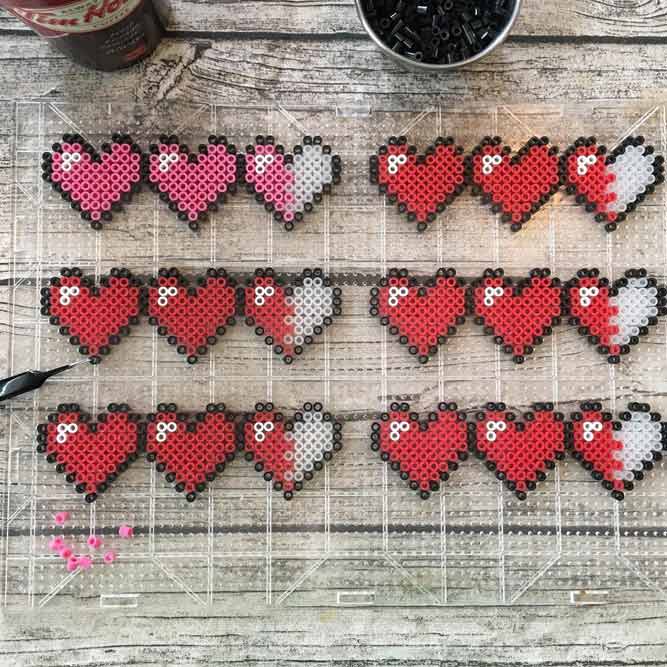 There are many abstract ideas that Perler beads can be used for. For example, a set of small hearts in pink and red colors can be used to complete a personal gift idea. Besides, you can also make tiny magnets out of them and hang them on the fridge. Be creative!
Source: hollohandcrafted via Instagram

Emoji Perler Beads Idea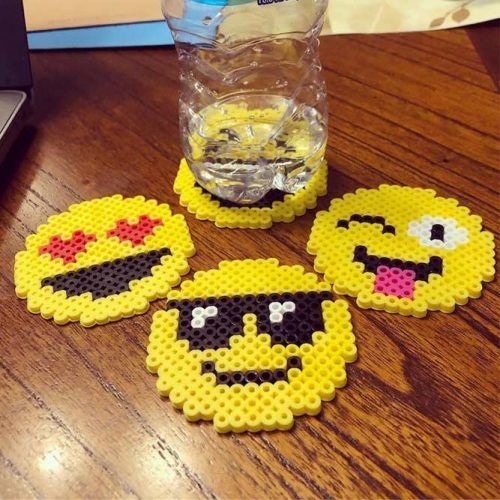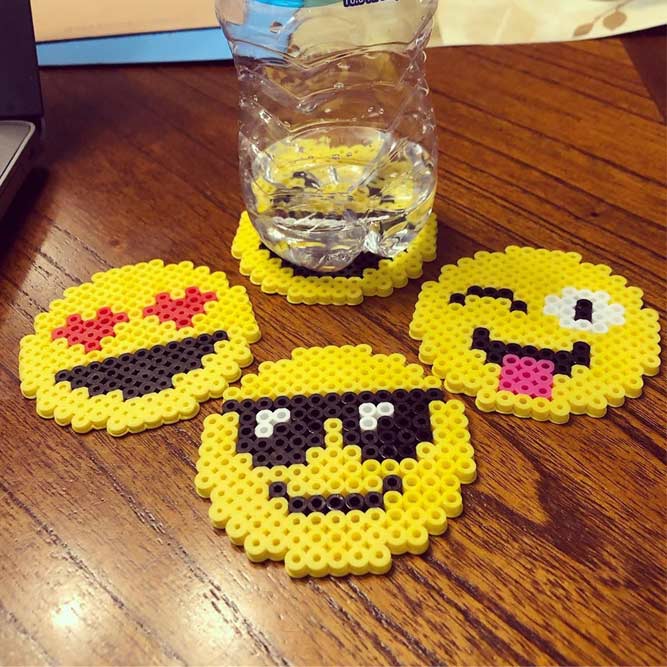 Emoji Perler beads make suitable coasters as well. With fun coasters like that, you will rarely spill anything from your glass or cup. What is more, surely your guests will adore the emoji coasters more than anything!
Source: ladydi_goods via Instagram

Football Lovers Perler Gift Idea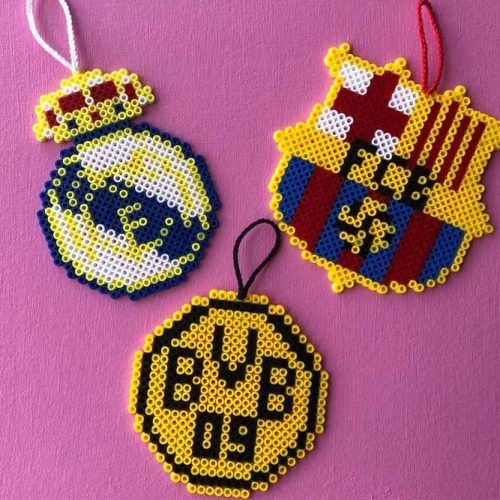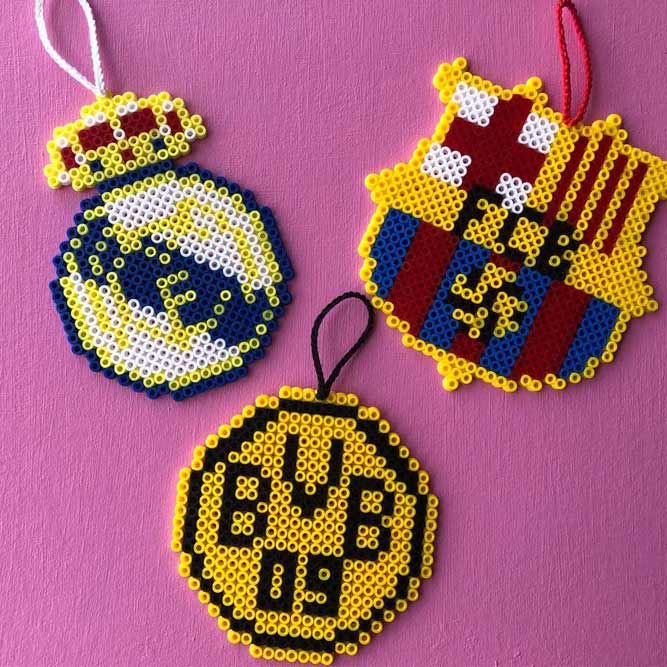 In case you are a football fan or you know one, then a fitting Perler gift is a must. It may take you a while to succeed with a suitable pattern, but the result will surely be worth it. See for yourself!
Source: magic_fair_ via Instagram

When you get tired of your usual online gaming, it is time to think about some different activity. We happen to have one in mind. Perler beads are one exciting activity that will win over the hearts of both adults and kids!