By:

Glaminati Media

| Updated:

05/15/2019
Makeup Idea With Bold Eyes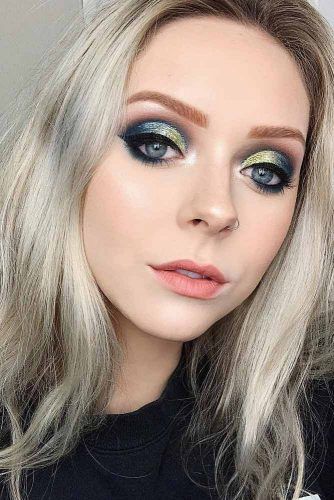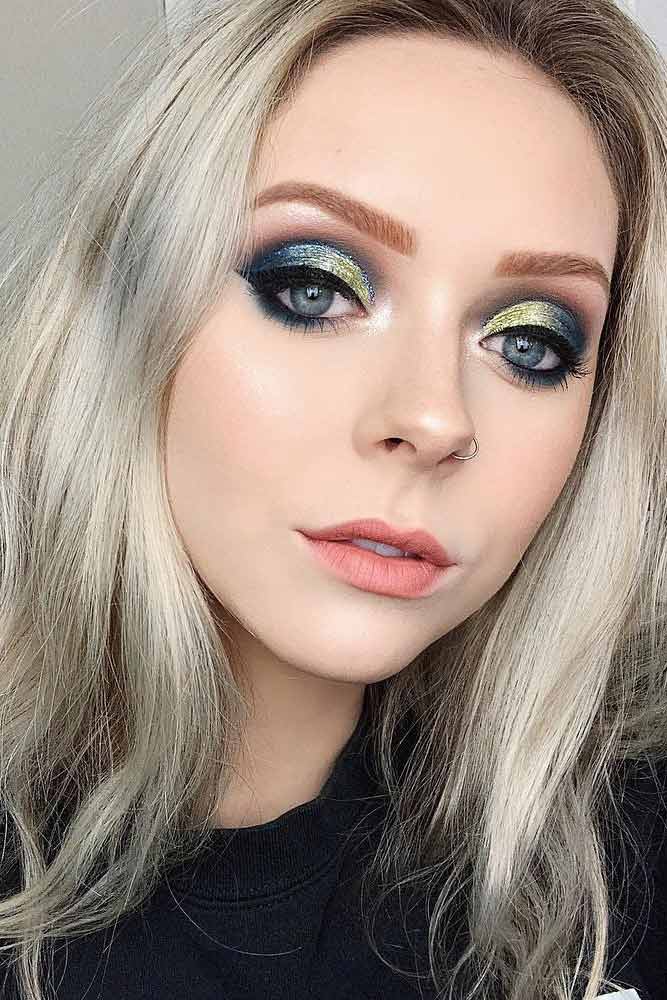 If you've decided to keep the focus on your eyes, leave the lips neutral. It's always a win-win solution when you match your eyeshadows to your eye color. So, to make your blue eyes pop, go for deep blue metallic shades balanced with platinum eyeshadow. For the lips, soft peach or light coral will be a perfect choice.
Source: cosmobyhaley via Instagram

Glam Makeup Idea For Pale Skin
For pale skin ladies who love to shine and stand out from the crowd, glam makeup is a great choice. It may not be an everyday option, though it's always great to show off your affection to sparkles with makeup when an occasion calls for it. Feel daring enough? Try to mix the most unexpected colors, say blues and pinks. Not everybody can pull off such a flashy look.
Source: jayblissy via Instagram

Nude Makeup Idea For Pale Skin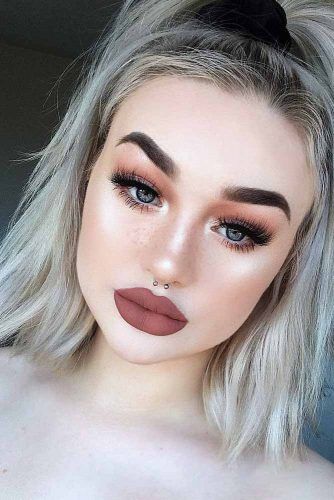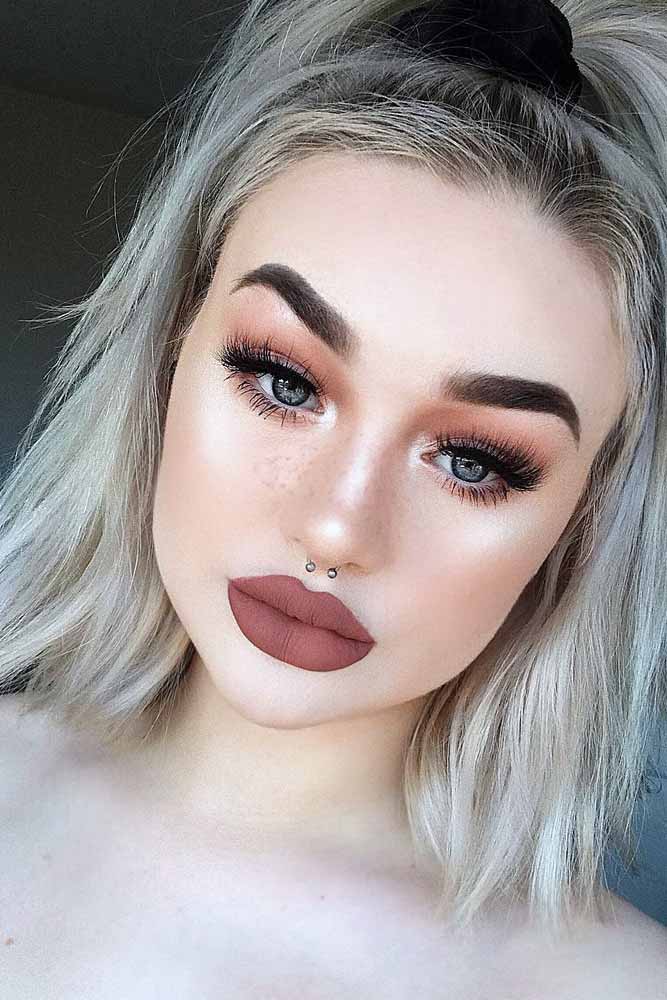 You can never go wrong with nude makeup, as it's always in fashion. Though remember not to use too subtle eyeshadows to avoid a washed-out look. Even though it should look natural, it's aimed at enhancing your beauty. So, opt for the shades that will be distinguishable on your pale skin.
Source: megfeather via Instagram

Smokey Eyes Makeup For Pale Skin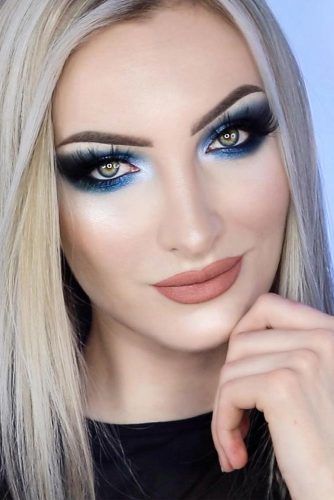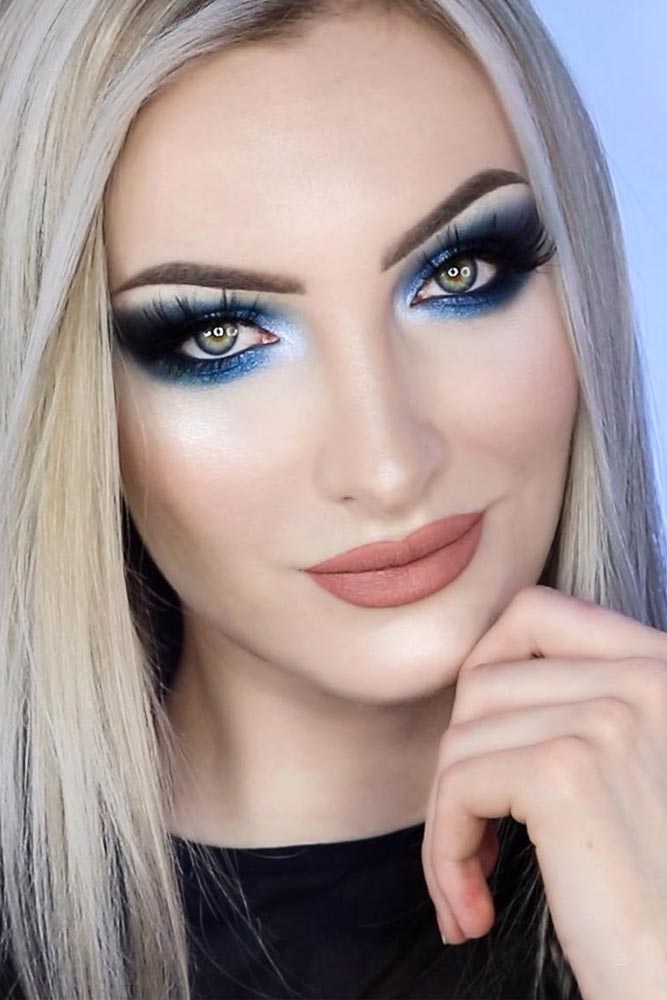 Who said that you can't wear smokey eyes makeup if you have pale skin? Don't listen to those ignorant people. You're so welcome to flaunt it! Just refrain from dark and gray shades opting for blues or greens instead.
Source: simple.symphony via Instagram

Makeup In Dark Shades For Pale Skin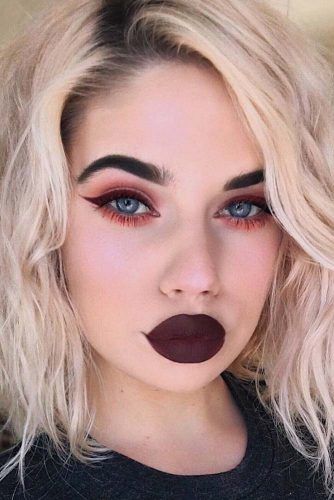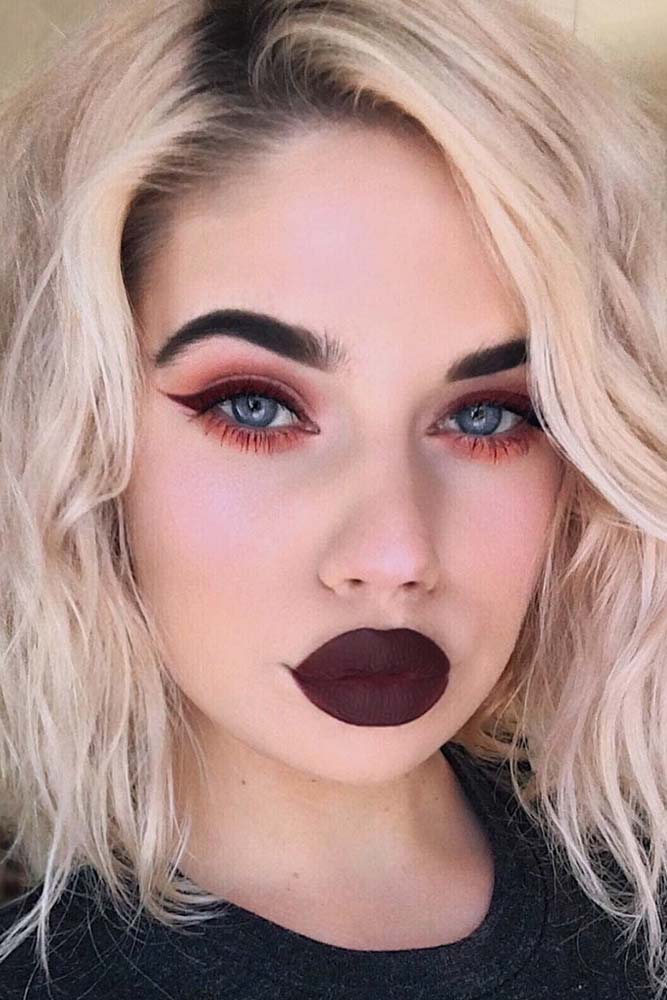 Even though we recommend staying away from blacks and grays, it doesn't mean that you should deprive yourself of all dark shades. Deep burgundy lips and matching eyeliner make up an outstanding combo.
Source: laurenrohrer via Instagram

Soft Day Night Makeup Idea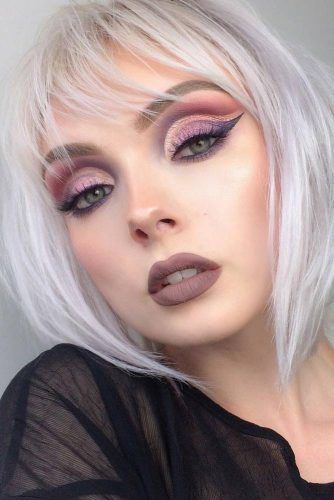 Are you planning a night out after work? Choose soft shades of purple and mauve for your makeup, which will be a perfect option for both a day and night look.
Source: beautsoup via Instagram

Even though pale skin may have a couple of downsides, its upsides obviously outweigh them. As you can tell, to pull off a flawless makeup look, it doesn't take you much time or effort. Instead, you shouldn't go heavy on it to achieve the most flattering result. So, if Mother Nature blessed you with fair skin, there's no better way to thank it than embrace and love it to no end.