By:

Glaminati Media

| Updated:

05/15/2019
Your Undertones Matter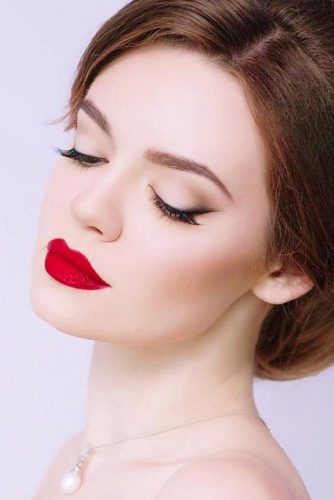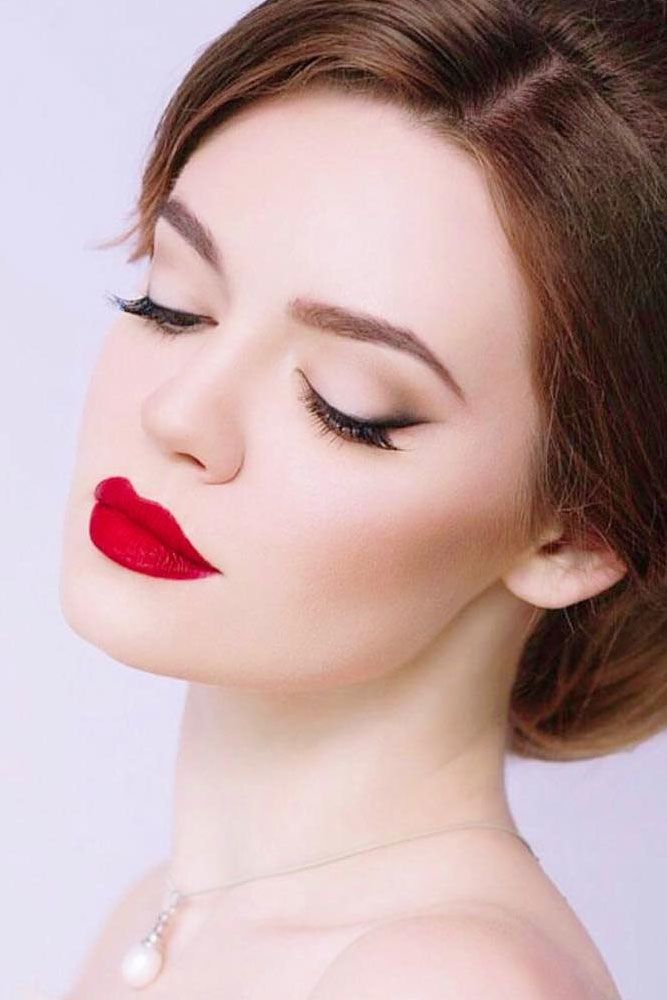 The first thing that you should take into account when picking out makeup products is undertones. There are three main types out there – warm, neutral and cool. Even if you have a pale skin tone, it doesn't mean that it doesn't have undertones. It still has a light shade in depth, which defines what undertones you have. Warm undertones include peach, golden and yellow. Cool undertones feature red, blue and pink. Neutral undertones have both color palettes.
If you can't identify it at first sight, there are a couple of tricks to easily determine your undertones. First, you'll need two pieces of fabric. It can be anything, from clothes to towels. But, the main condition is that one of them should be white while the other one off-white. With no makeup on, your task is to decide which of the two flatters your pale skin more. For cool undertones, the white item will be more flattering. For warm undertones, the off-white piece will look more complimenting. And for neutral undertones, both garments suit equally well.
The second way to decide what your undertones are is to study your veins on the wrists. Girls with cool undertones will have blue veins. Those whose veins are green have warm undertones. If you see both colors, then your undertones are neutral.
The last way to tell your undertones is to try on jewelry and say which complements you best. Ladies with warm undertones will find gold jewelry more flattering while those whose skin is after silver have cold undertones. If both, then you're neutral.
Source: bryantseva_yuliya via Instagram

Best Blush For Pale Skin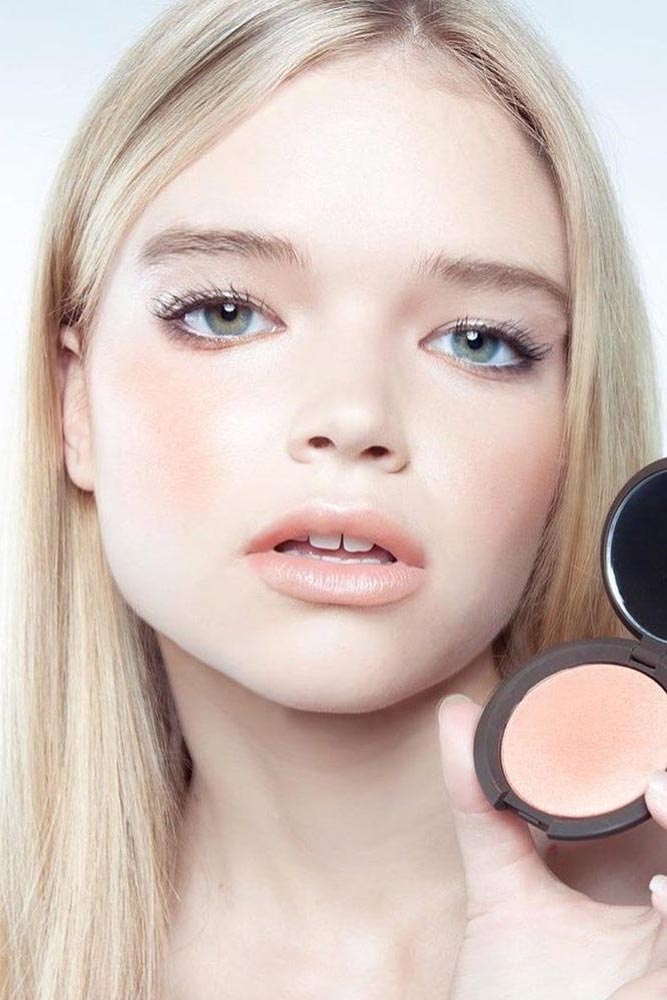 Once you've found out your skin undertones, it's time to go shopping for makeup. You might have always shied away from blush, as it looked too evident and conspicuous on you. However, with the right shade, it may seem very flattering and genuine. Just stick to the soft shades of peach, pink and coral, which will turn out much more natural than others. To be more specific, girls with warmer undertones should go for coral and peach shades whereas those with warm undertones should choose fair mauve and rosy pink blush.
Besides, the result heavily depends on how to apply makeup. To achieve a natural effect and not to overdo it, the application should be gradual. And be sure to blend properly, as on your pale skin even subtle lines look harsh.
Source: beccacosmetics via Instagram

Foundation For Pale Skin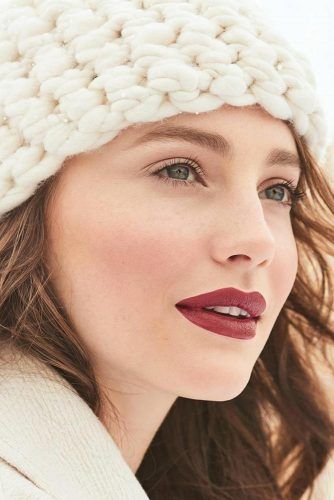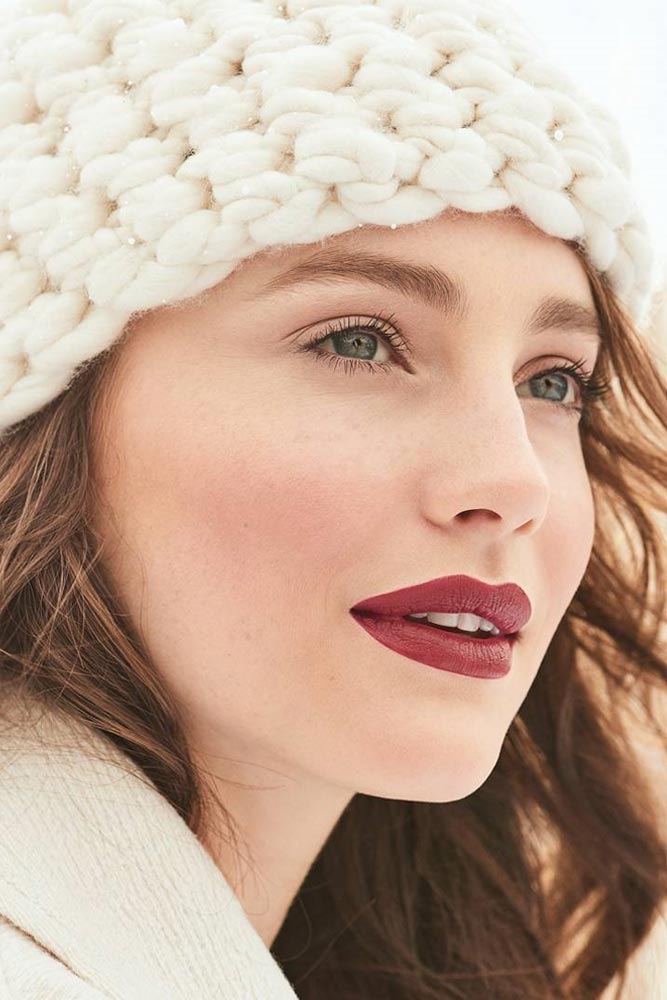 The perfect complexion is essential because it will serve as a canvas for further makeup application. It's also very important not only to choose the best foundation for pale skin but also to apply it in the right manner. You don't want heavy coverage, as it looks unnatural and dull. Besides, modern fashion trends prompt to choose radiant and glowy skin over matte and doll-like. To achieve such an effect, add to your foundation a couple of drops of your favorite liquid face product, such as serum, oil or even highlighter. Moreover, go easy on layering. It's always better to apply a thin layer of foundation and cover the remaining flaws with a cream concealer.
Source: bareminerals via Instagram

Eyeshadow Shades For Pale Skin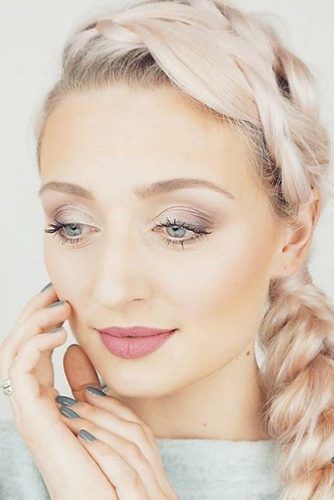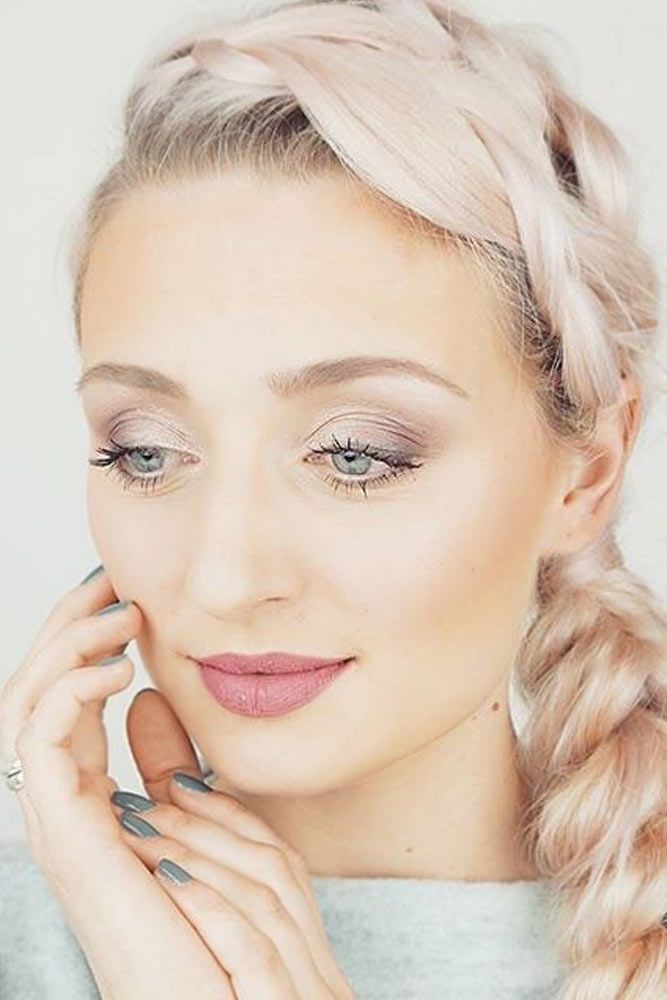 It's actually not that hard to choose the best colors for pale skin, as there is a myriad of eyeshadow shades that flatter it perfectly. However, you should pay more attention to the application technique. Because your complexion is so fair, even the lightest eyeshadow may pop against it. So, as a rule of thumb, just don't overdo it.
Apply a small amount of the product and blend it carefully. As for the formula, stick to creamy eyeshadows because they are not only easily blendable but also long-lasting. Concerning colors, opt for green, purple and pastel hues as well as metallic shades. On the contrary, it's better to refrain from the colors that create too much contrast with your skin, such as blacks, whites, grays and rich earthy shades.
Source: bareminerals via Instagram

Best Bronzer For Pale Skin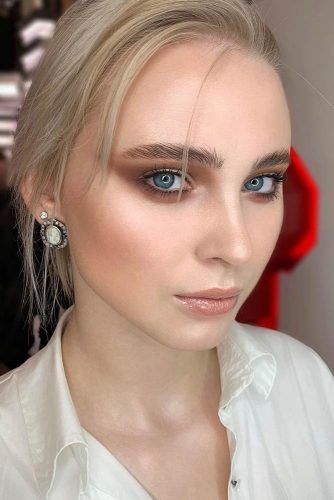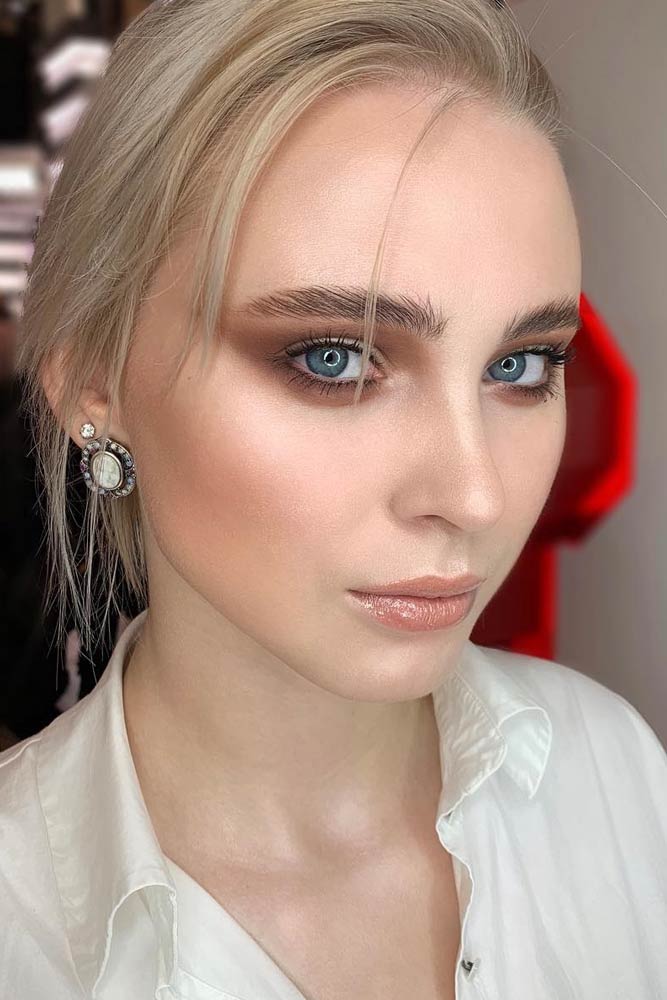 The bronzer for pale skin may be a multi-purpose product because you can also use it as a contour. Be careful with it though. Instead of a subtle sun-kissed effect, it's very easy to create a bruise or orange spot on your face. Because you want to warm up your complexion a little, go for sheer shades with peachy or pinkish undertones and shimmery finish. If you find your bronzer too pigmented or want to add a touch of a natural glow to your face, mix the product with your trusty serum or moisturizer. Should you do overdo it, don't panic. You can always remove the excess with the makeup sponge or a buffing brush you applied your foundation with.
Source: olga_fox via Instagram

Eyeliner For Pale Skin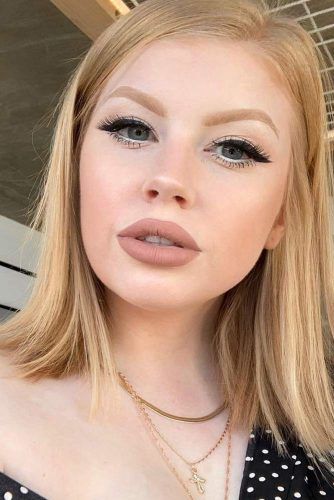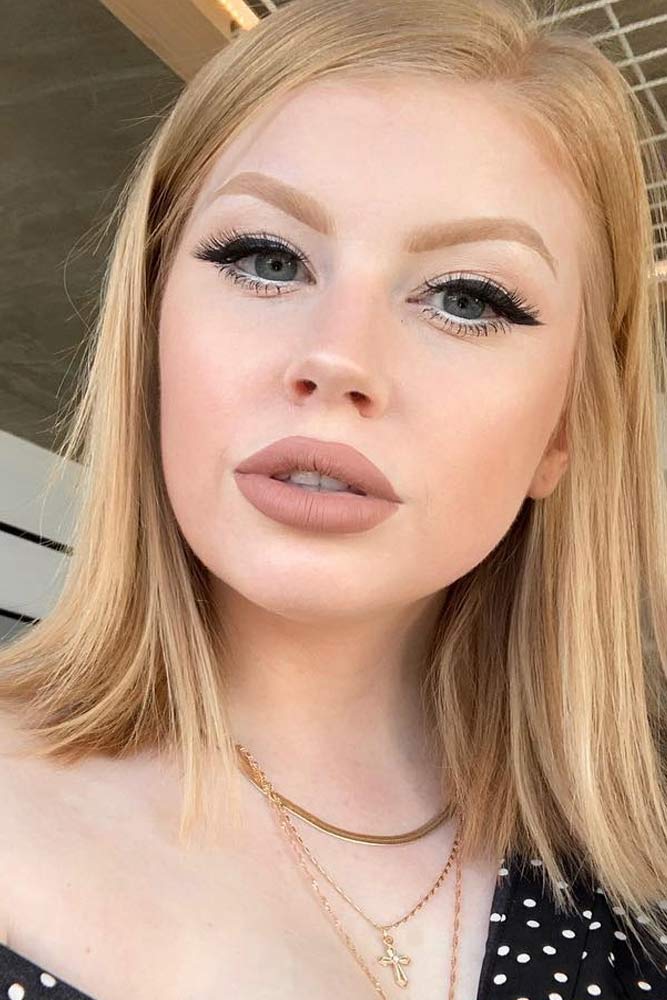 With pale skin, it's very easy to create too harsh makeup, as a lot of deep shades contrast with it too much. For this very reason, when defining your eyes with eyeliner, opt for the colors other than black. Go with brown or gray shades to achieve a softer and more delicate effect. Though, it's not necessary to stick to neutral tones only. You can add a touch of color to your makeup by grabbing green or blue eyeliner instead. They not only bring a fun element to your look but also make your eyes pop.
Source: theblondemann via Instagram

Flattering Lipstick Shades
Good news is when it comes to lipstick shades, there are basically no limits for pale skin girls. You're free to choose from nudes as well as vampy and dark colors. If you gravitate to nude lip colors, turn your eyes to those with peach or pink hues, which will help you avoid a washed out look. Girls whose skin is on the warm side will find orange and fiery red lippies the most flattering. For those on the cool side, peachy-coral and bluish red lipsticks are a way to go.
In case you decide to choose a deep or bright lip color, one of our most insightful makeup tips would be to keep it the focal point of the whole look. Thus, for the rest of your face, opt for natural makeup looks.
Source: olesjaswelt via Instagram

Concealer For Pale Skin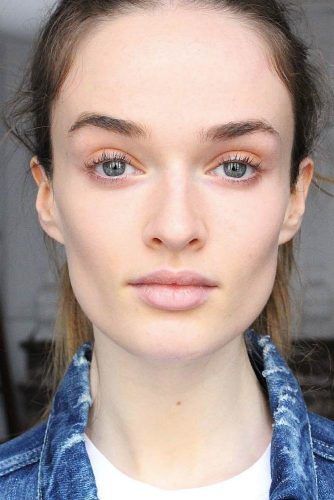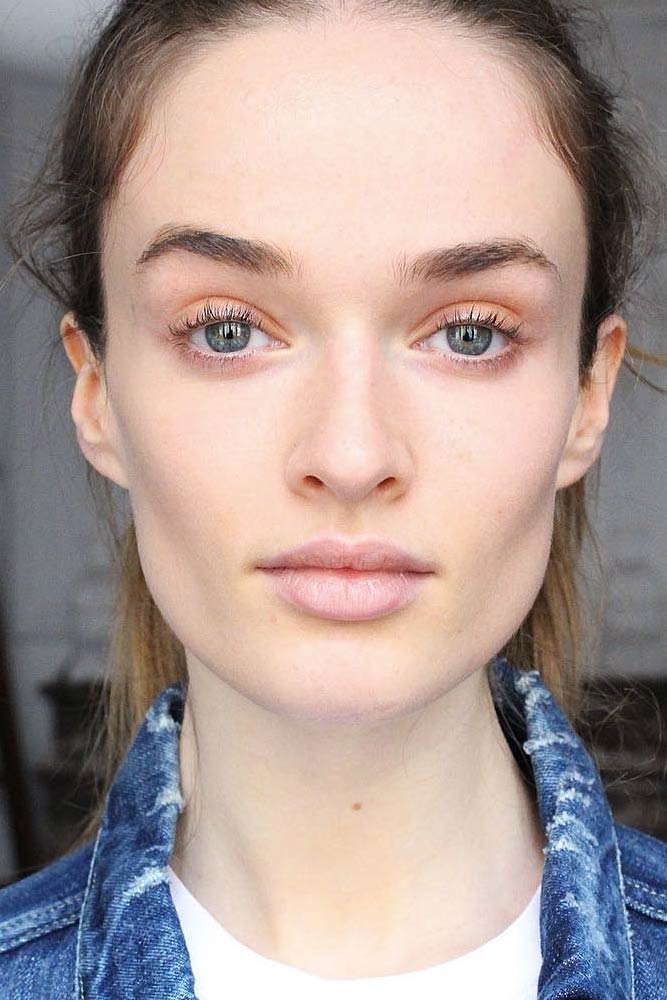 If you have pale skin, nobody but you knows how distinct and prominent those dark circles and other skin concerns are. When choosing the concealer, you want it to both disguise your skin flaws and highlight the areas that are dull and dark. You are welcome to choose the formula based on your personal preferences. You can either go with sheer fluids or thick creams. Mind though that the perfect concealer will also become the best highlighter for pale skin.
Source: anaelleduguet via Instagram

Contour Shades For Pale Skin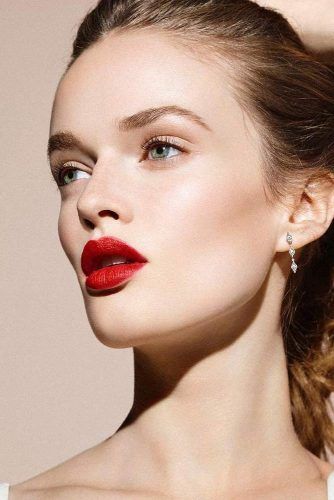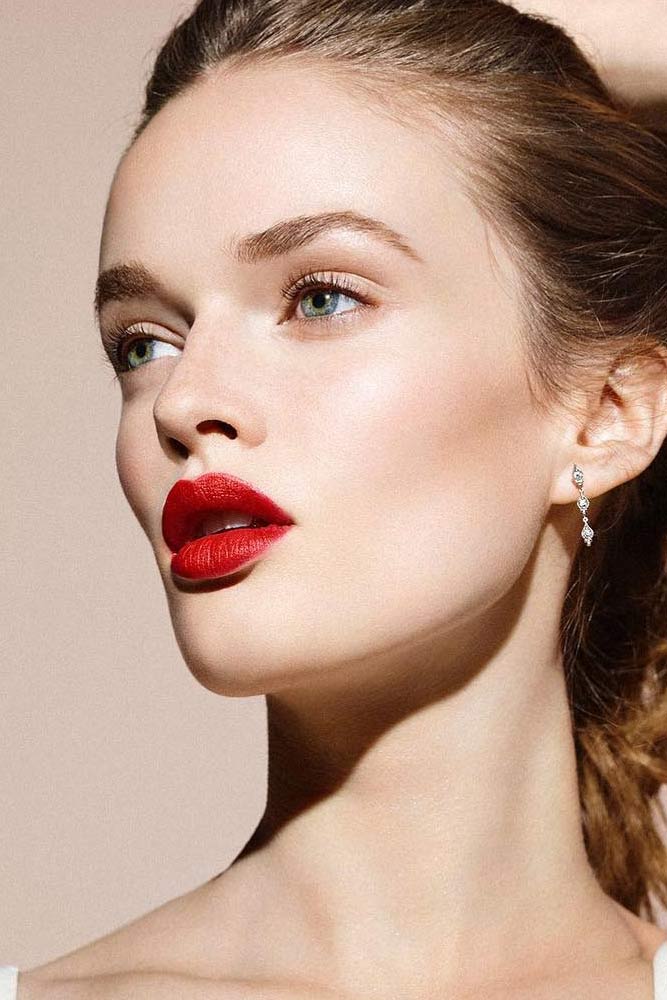 Although we mentioned earlier that the bronzer may also work as the contour for pale skin, it doesn't mean that you should waive it. To choose your perfect contouring shade, we strongly advise refrain from shimmery products, as the contour should create a natural shadow, and glowing particles reflect light thus giving the opposite effect. As for the shade, it's vital to keep it neutral as well. Different shades of a taupe color are a perfect option for contouring. Just consider your undertones when choosing one, and it will surely be your best shot.
When applying, take it easy on the contouring product, as you don't want to overdo it. However, if this does happen, the trick with a makeup sponge or brush works here too.
Source: anaelleduguet via Instagram

Now that you know how to choose the perfect makeup products for your complexion, let's dive into the most popular ideas for makeup for pale skin. Click Next Page to see popular makeup looks.