By:

Glaminati Media

| Updated:

04/10/2019
Oscar De La Renta Patchwork Scarf Prints Collection
Source: Ovidiu Hrubaru/Shutterstock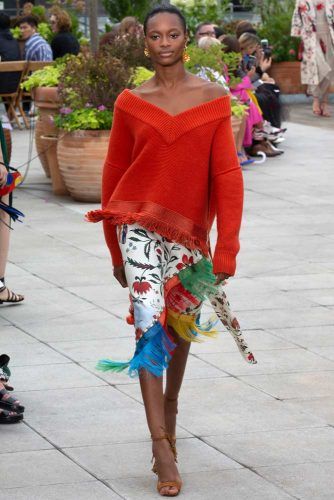 Source: Ovidiu Hrubaru/Shutterstock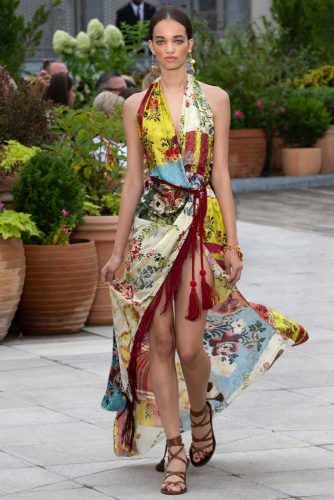 Source: Ovidiu Hrubaru/Shutterstock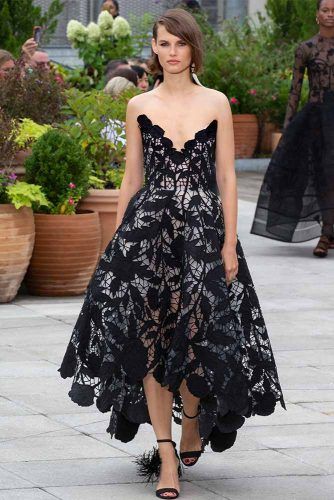 Christian Siriano Animal Prints
Source: Ovidiu Hrubaru/Shutterstock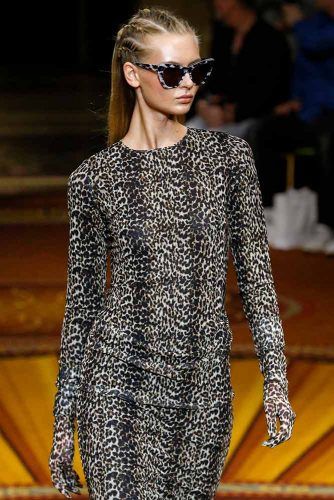 Source: Ovidiu Hrubaru/Shutterstock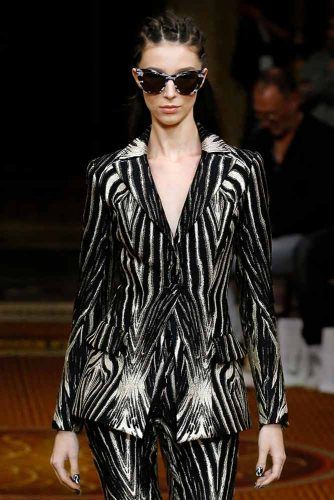 Feminine Floral Collection From Claudia Li
Source: Ovidiu Hrubaru/Shutterstock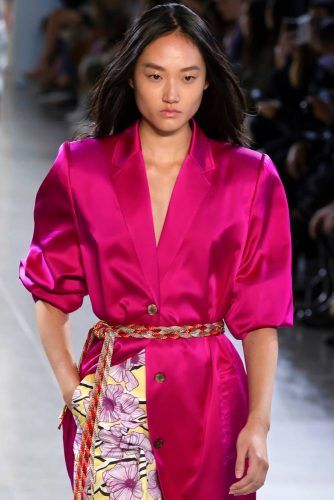 Jeremy Scott Neon Colors
Source: Ovidiu Hrubaru/Shutterstock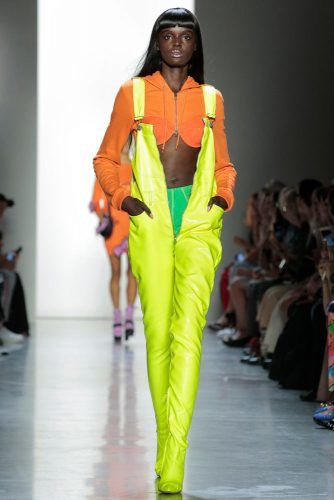 Glamour Dresses From Tadashi Shoji
Source: Ovidiu Hrubaru/Shutterstock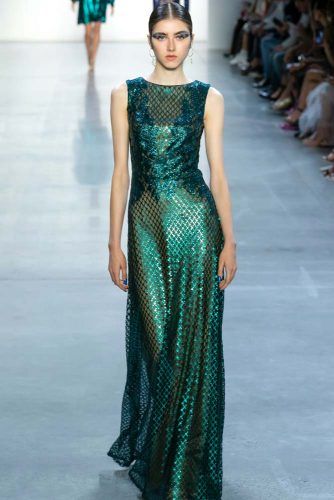 There were so many outstanding pieces of clothing introduced and colors that were used have for sure influenced the trends. The most creative designers have put their hard work to this fashion show so let's look deeper into what they have brought in.
Bevza
This season Bevza decided to accent the femininity most. Flowing and light silky silhouettes are prevalent in the collection.  The color palette is as gentle, pastel shades take up all the space.
Christian Cowa
In case you interested in what types of shoes are going to trend when the spring and summer come it is best to pay attention to Cowan's collection. Heelless shapes, sequins, and feathers are the main attributes of this season, keep it in mind.
Christopher John Roger
Unlike his colleagues, the debutant decided that bright hues are to stay in fashion this season as well. What is more, the amount of blinking accessories like sequins, Swarovski crystals is quite impressive. Those of you who like bright outfits and the tremendous amount of bling will surely appreciate the tribute.
Claudia Li
New York fashion week outfits from Claudia Li were all floral, bright and feminine. To sum the collection up – it is perfectly feminine and summery.
Collina Strada
New York summer fashion from Collina Strada is all about white shades and hippie vibes. Precisely the collection to think about the fresh and pure start for many of us.
LRS
His collection states that denim and leather outfits are to linger this season as well. That is why if you are a devoted fan of these materials – you can rejoice and continue to wear what you like most and keep up with the trend at the same time.
Luar
This is one more collection devoted to pure white hues. Therefore, it is obvious enough that adding some more white outfits to your collection will be a nice decision if you wish to rock the season with style.
Moon Choi
Elegant silk dresses, blouses, and jumpsuits can represent this collection. The bright hues and genderless forms add the collection that intricate and exquisite vibe that is difficult to resist.