By:

Glaminati Media

| Updated:

05/10/2019
Wedding Dress With Long Lace Sleeves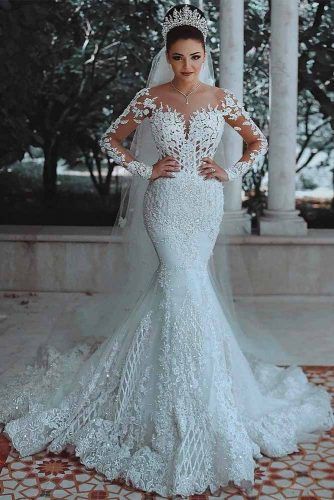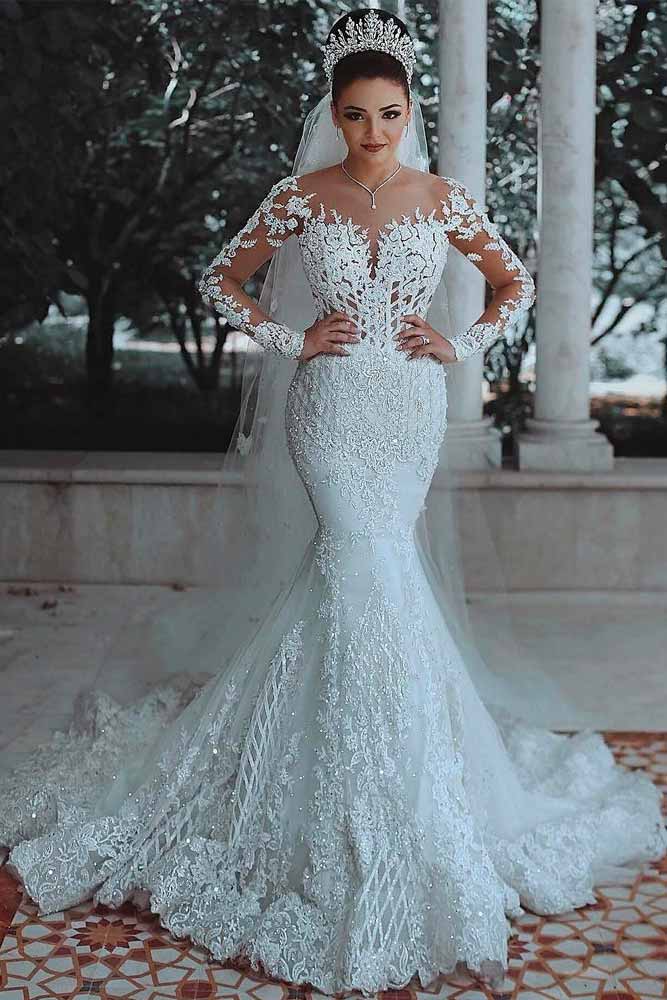 If you are looking for a luxurious lace mermaid wedding dress, we have one just for you! There is barely a spot not covered with lace about this dress. Starting with long sleeves and the top part and ending with the trail. However, despite the excess of decoration, the dress does not look like anything else but gorgeous mermaid dress!
Source: babyonlinedress via Instagram

Shoulder Off Wedding Dress With Long Sleeves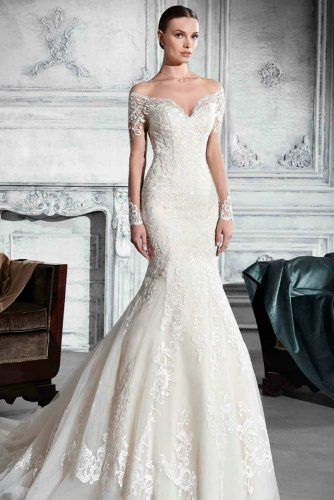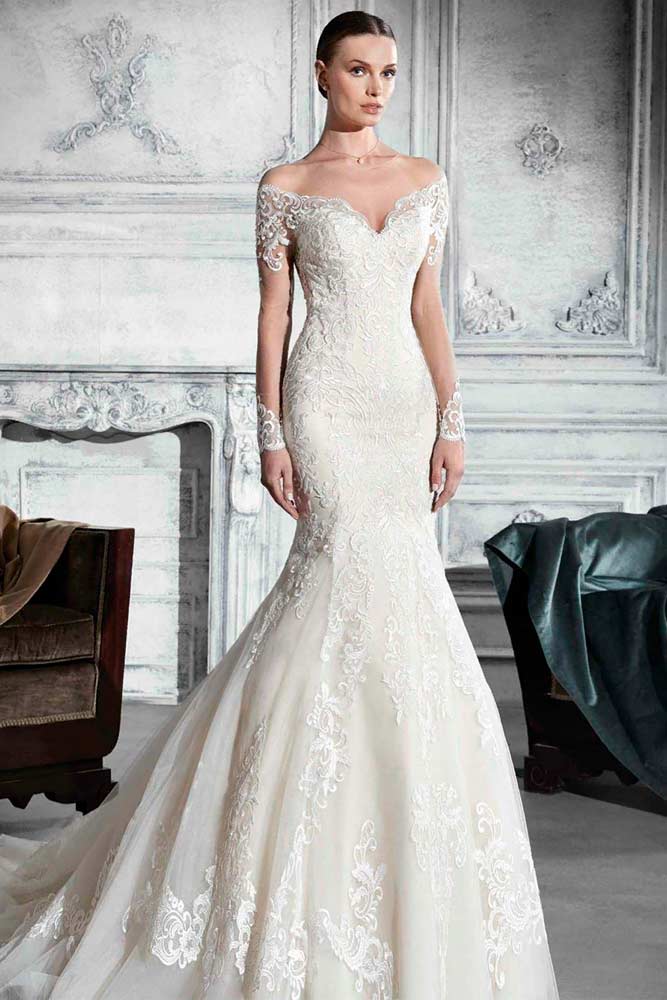 Shoulder-off long sleeve mermaid wedding dress in ivory is truly a masterpiece. It seems that there is nothing out of place about it. Elegant long sleeves match the lace covered silhouette flawlessly. Even the lace pattern itself seems to be a separate element that makes the dress stand out.
Source: demetriosbride via Instagram

Vintage Mermaid Wedding Dress Like A Queen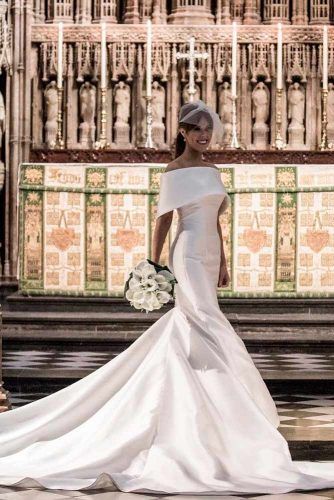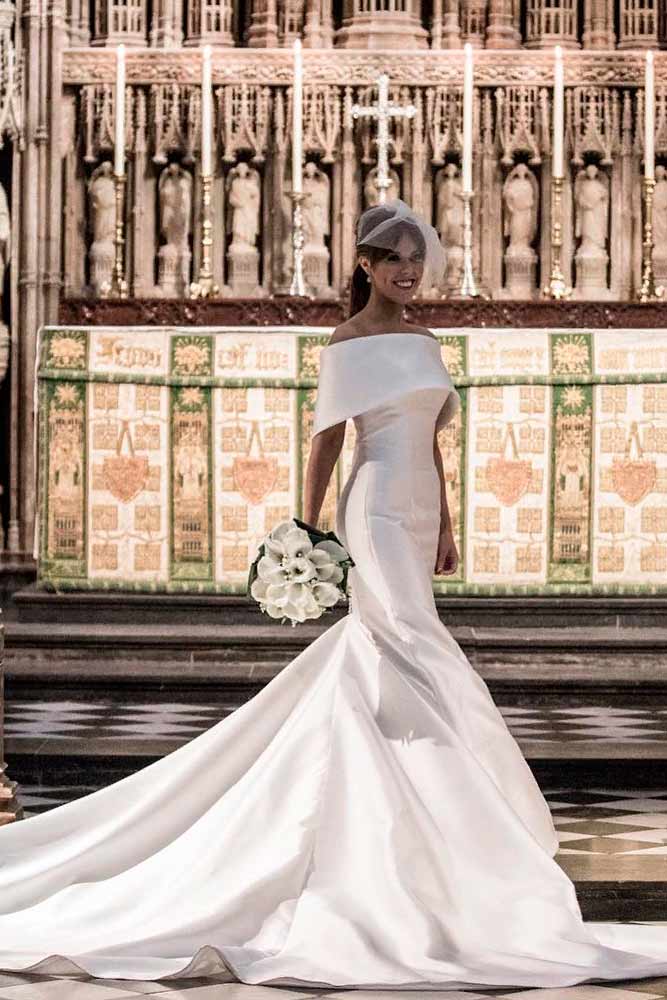 Strapless mermaid wedding dress in silk and with the shoulders off will make a real queen out of you. Such a vintage dress will not only attract admiring glances but will also create an unforgettable look for the bride. The extra-long trail makes it up for the absence of details, and you can call such a dress nothing but a vintage temptation!
Source: gracephilipsbridal via Instagram

Elegant Mermaid Dress With Greek Motives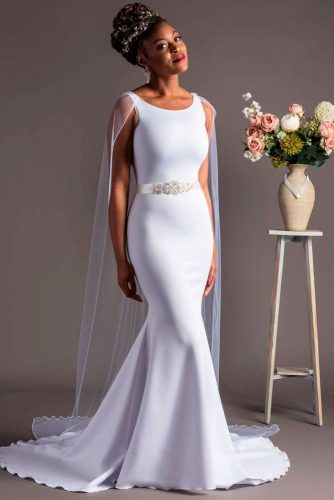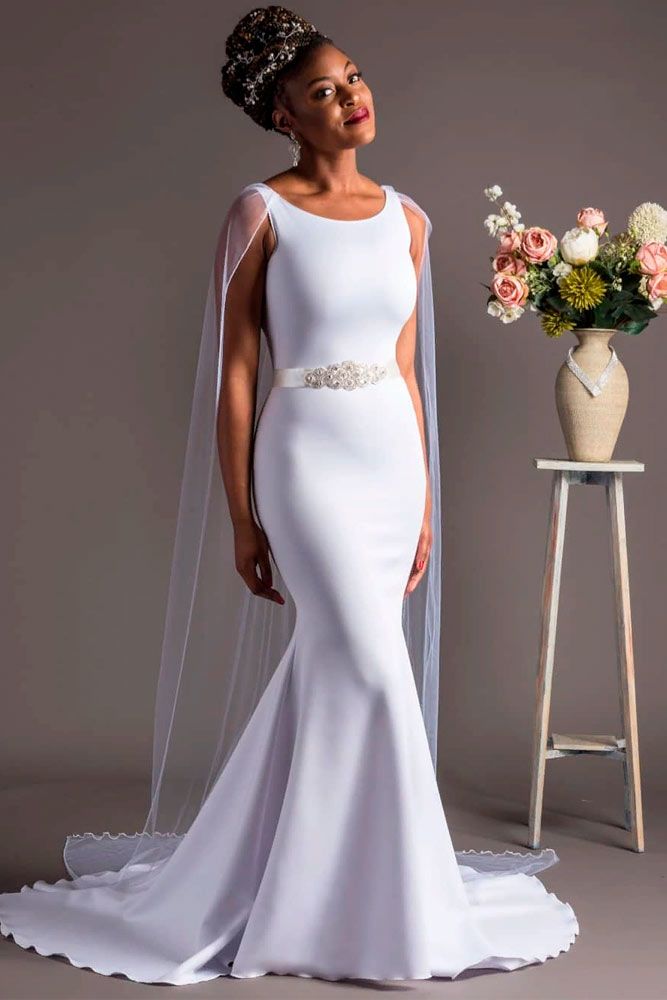 If you are looking for an unusual dress, think Ancient Greece. The fact is that such a mermaid wedding dress will surely sand out even though there is nothing out of place about it. A sleek silhouette with a gorgeous belt to it seems to coincide with a tulle cape flowing off the shoulders.
Source: karentinobridal via Instagram

Sparkly Wedding Dress With Bohemian Pattern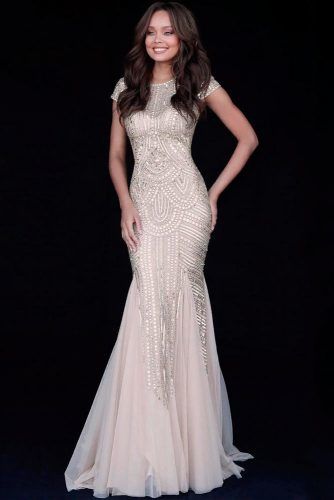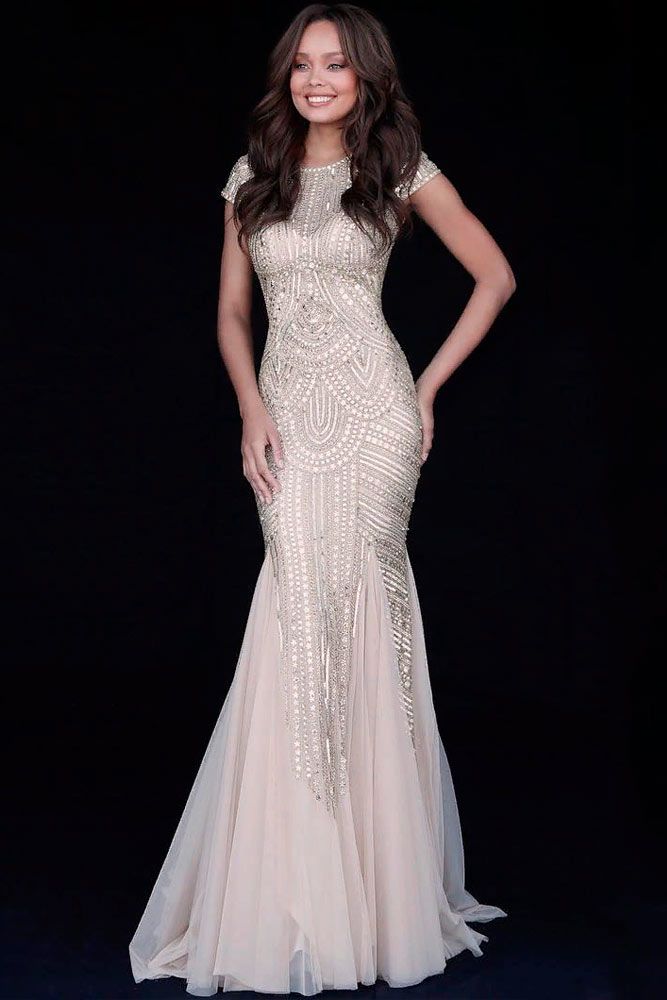 The truth is that bohemian wedding dresses are on the edge of popularity these days. However, we know that all you need is a unique dress. That is why we suggest you combine a perfect mermaid dress with a bohemian pattern. The result will be amazing; you can trust us on that! Sparkles up to the ankle and a trail made of flowing fabric will make you shine bright!
Source: sherrihill via Instagram

Those of you who are looking for a perfect mermaid wedding dress – you have come to the right place. Only the best and the trendiest ideas are gathered here. What is more, there is definitely a dress that will conquer your heart listed here!