By:

Glaminati Media

| Updated:

05/10/2019
Fit-And-Flare Gown With Falling Strap Sleeves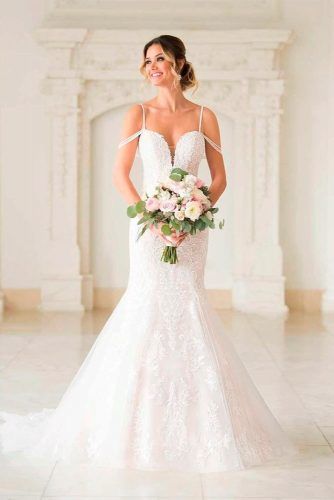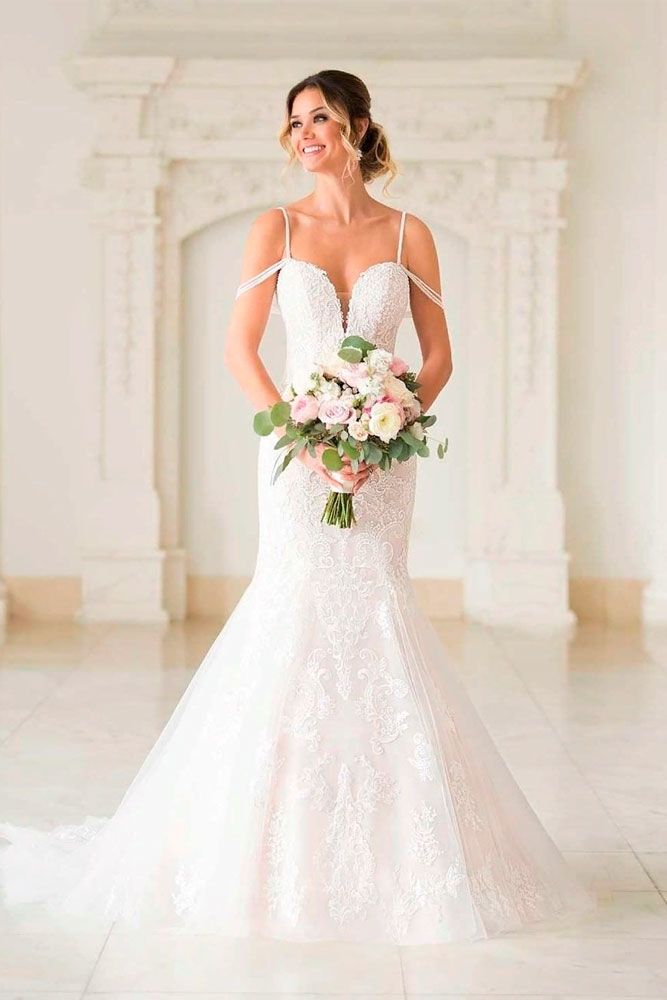 In most cases, brides look at the decorative elements spread all over the dress but leave the sleeves out. You may have no known it, but sleeves can serve a decorative function too. For instance, in this case, the falling strap sleeves complete the fit-and-flare dress as nothing else would.
Source: missstellayork via Instagram

Falling Sleeves Mermaid Wedding Dress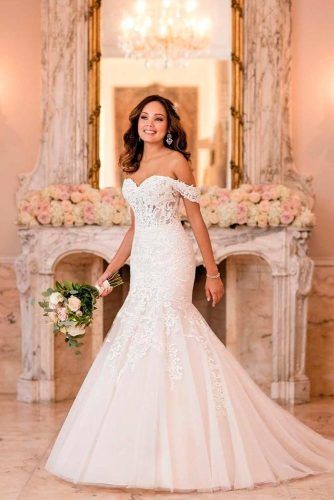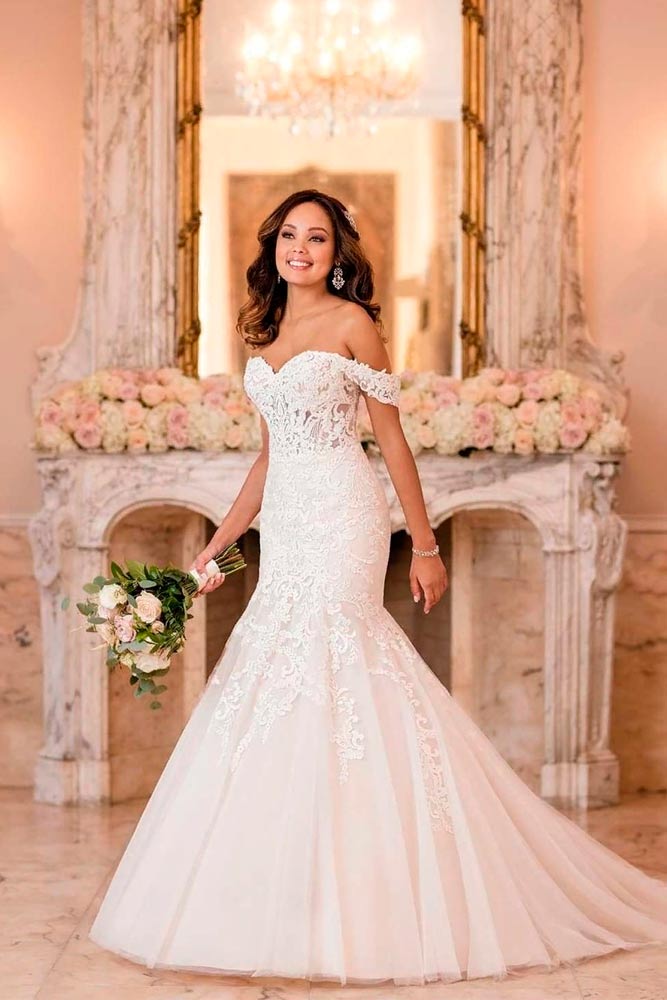 The truth is that the ways you can experiment with mermaid dresses seem to be unlimited. The fact is that when someone thinks about shoulder-off or strapless dress – you can easily combine the two. Aside from extraordinary sleeves, this dress can mesmerize you with the skillful combination of lace and tulle into one outstanding design.
Source: missstellayork via Instagram

Choir Boy Sleeves Wedding Dress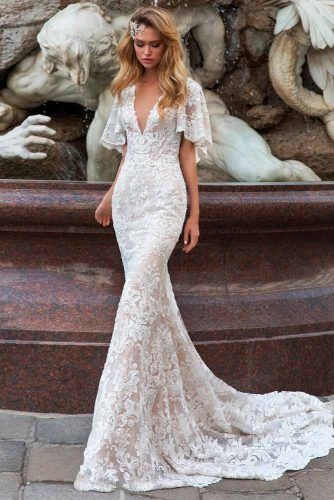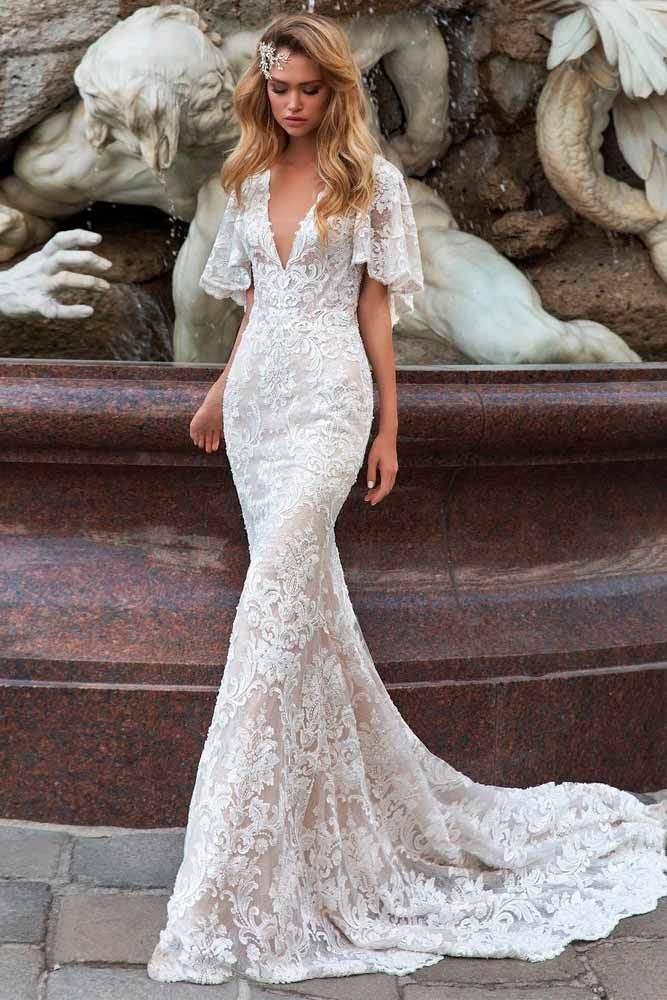 Choir boy sleeves complete this gentle mermaid dress perfectly. The thing is that the dress may look heavy without a proper component to even out the long mermaid trail. In this case, choir bot sleeves create that light, ethereal look that only accents the bride's femininity.
Sheer Sleeves Wedding Mermaid Dress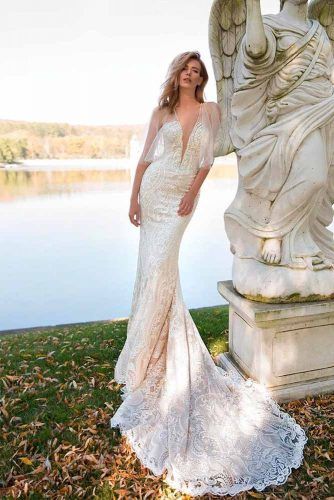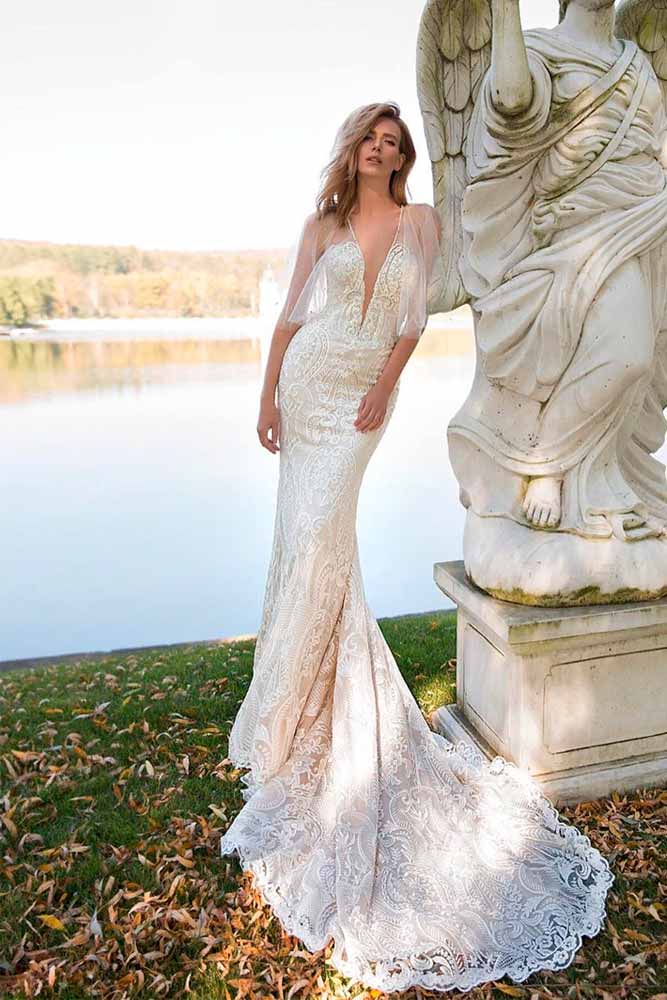 When you hear about a dress with sleeves, you usually imagine something that wraps around your arms. However, as you can see that is not the only case. The thing is that the sleeves can flow around your arms just like the mermaid trail flows around your legs. Besides, the transparent material only intensifies the feeling of undeniable innocence.
Sexy Mermaid Wedding Gown With Open Back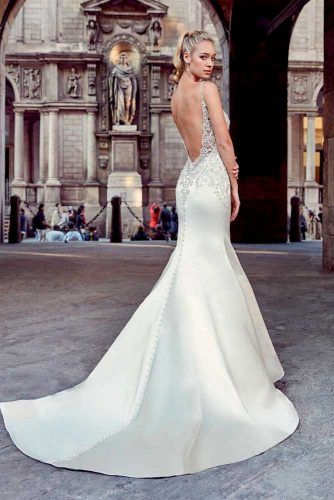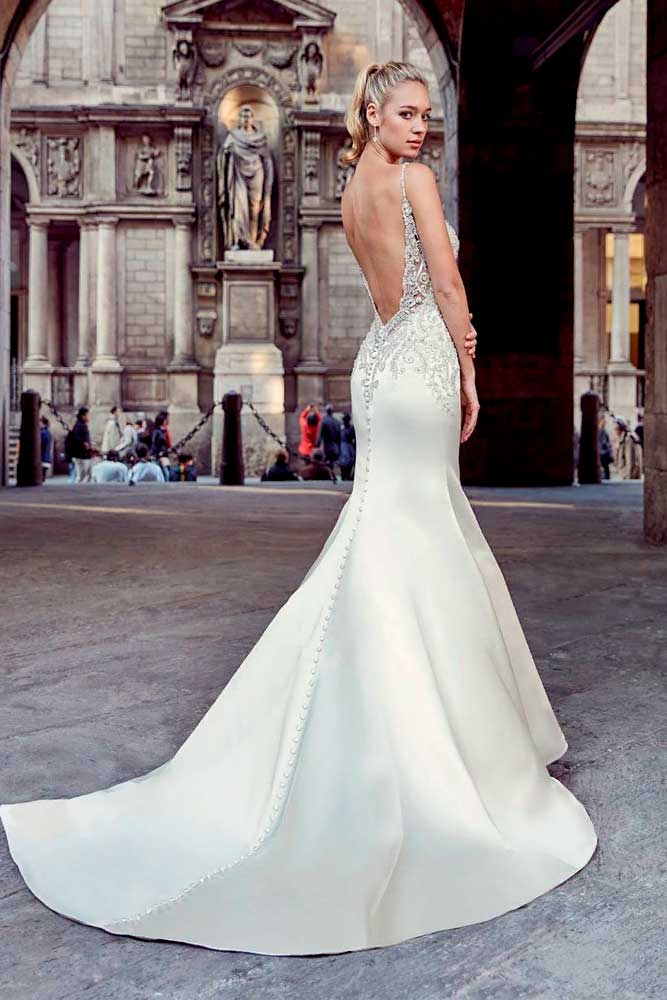 There is something indescribably gentle, personal and sexy about an open back mermaid wedding dress. The proper amount of decoration adds something dreamy to the silhouette and of course the trail. So simple but so exquisitely beautiful!
Source: eddyk_bridal via Instagram

Portrait Back Wedding Dress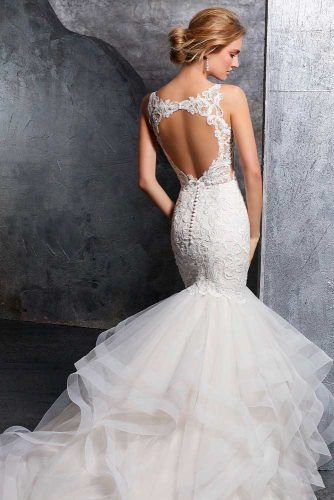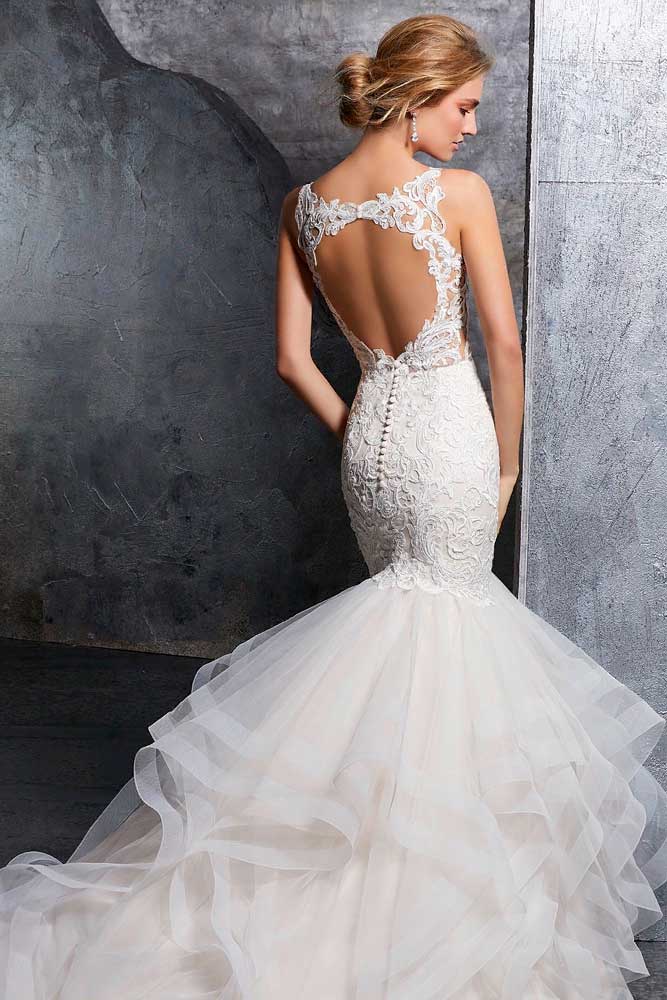 When completely open back is not your cup of tea, but you wish there were something alike to consider. The fact is that there is a portrait back dress option. Portrait back is responsible for gentler vibe instead of strong, sexy one. Such a mermaid wedding dress will accent a romantic and sensual bridal look if you choose one. Let's not forget about the unusual layered mermaid trail, which only adds up to the illusion.
Source: bridestudio via Instagram

Simple Mermaid Wedding Gown With Lace Back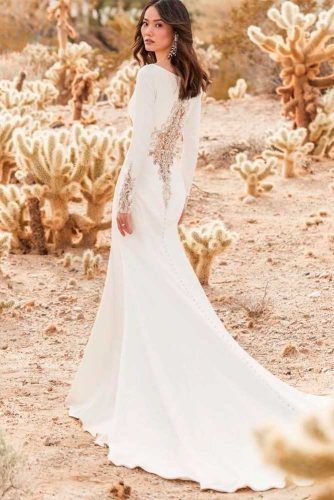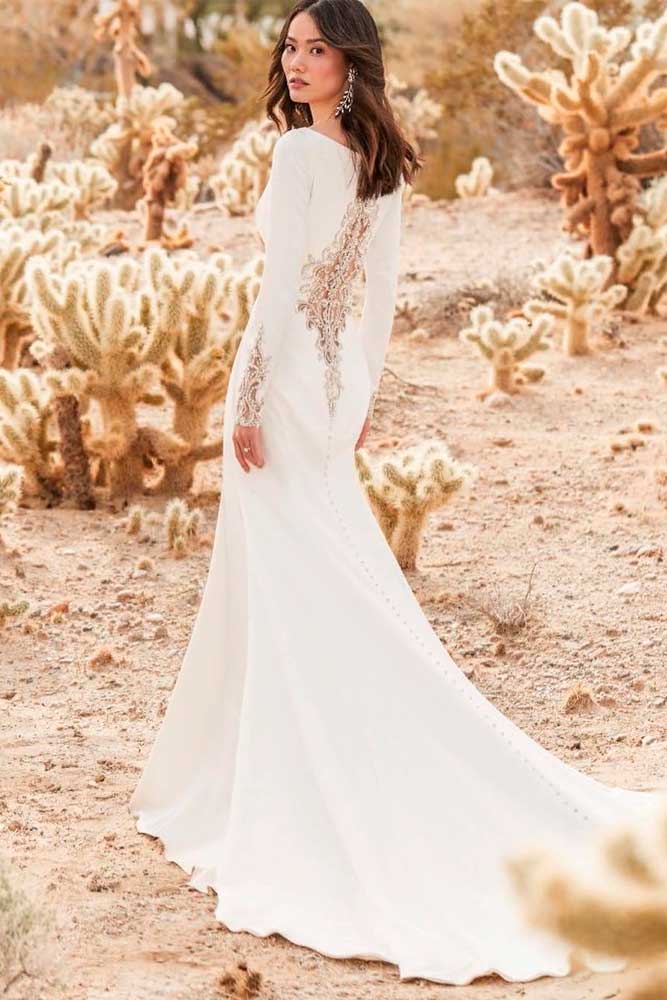 If you have always imagined a simple look when it comes to your wedding, then we may have one in mind. The thing is that a long-sleeved mermaid dress looks great on its own, but there is no way we would skip one intricate detail about it. Lace back is one of those decorative elements that complete simple dresses without taking them over the edge.