By:

Glaminati Media

| Updated:

10/16/2018
A Sporty Look With Leggings And A Leather Jacket
Source: pamela_rf via Instagram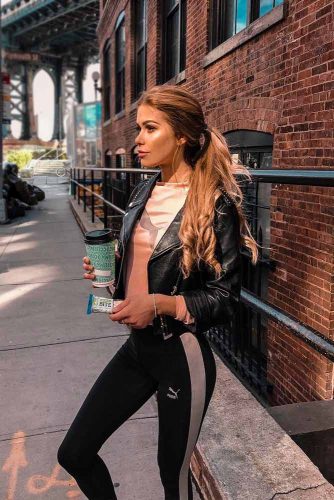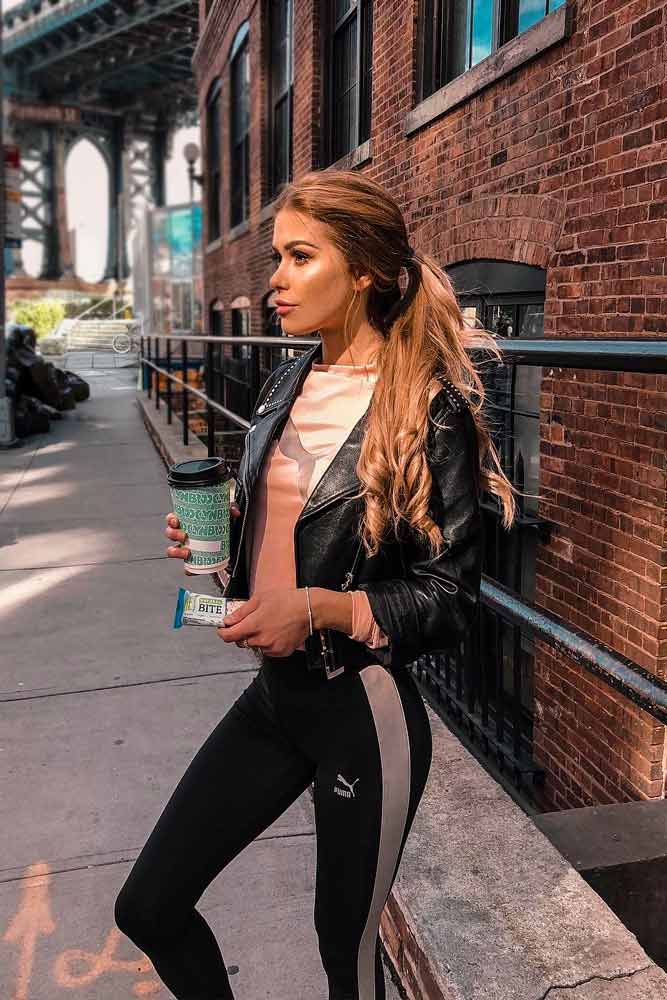 There are days when we are not keen on thinking about what to wear too much. This doesn`t mean we can`t choose something good-looking and stylish. Try on a sporty look. A pair of leggings and a sports top will be the perfect choice for a lazy day. Put on a leather jacket to bring in some mood to the look, and you are ready to chill!
A Sports Chic Outfit With A Bright Red Sweater
Source: ivanikolina via Instagram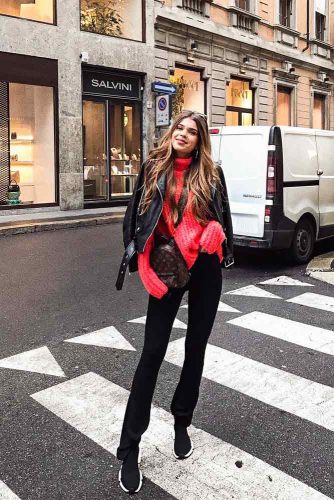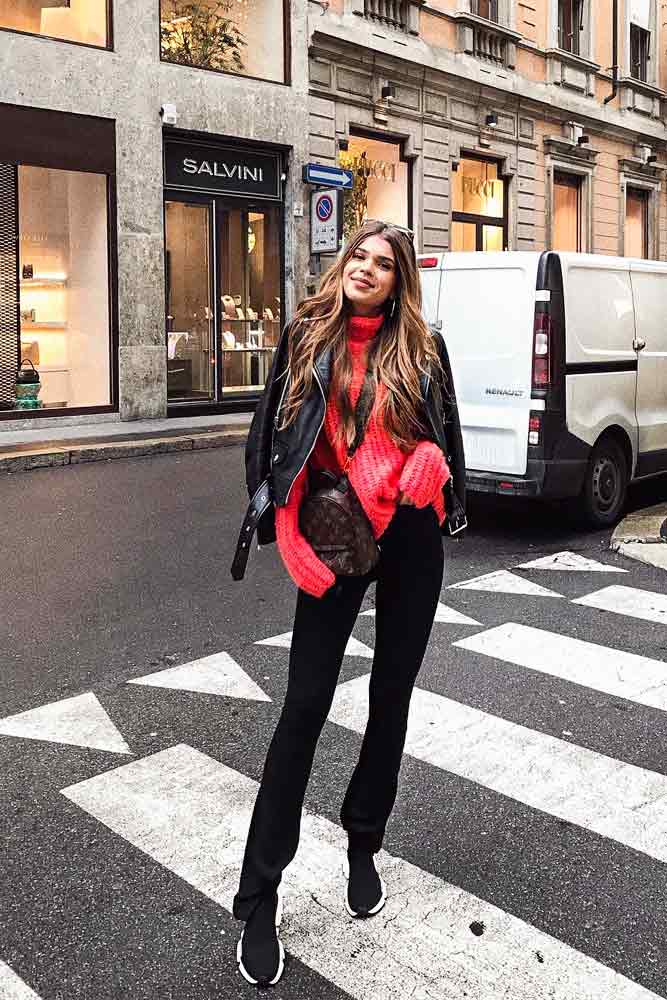 Sports chic is a new style that has changed our fashion world so much recently. No one is surprised nowadays to see the combination of class and sport in the outfit. That is why you should try it, too! A bright red sweater with a leather jacket that goes well with classy long trousers and trendy sneakers. Daring but so good-looking!
Belt Your Sweater Over The Waist For A Sporty Look
Source: pamela_rf via Instagram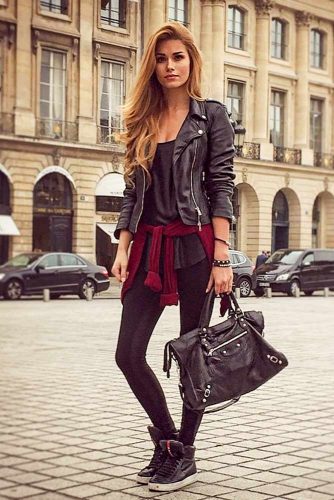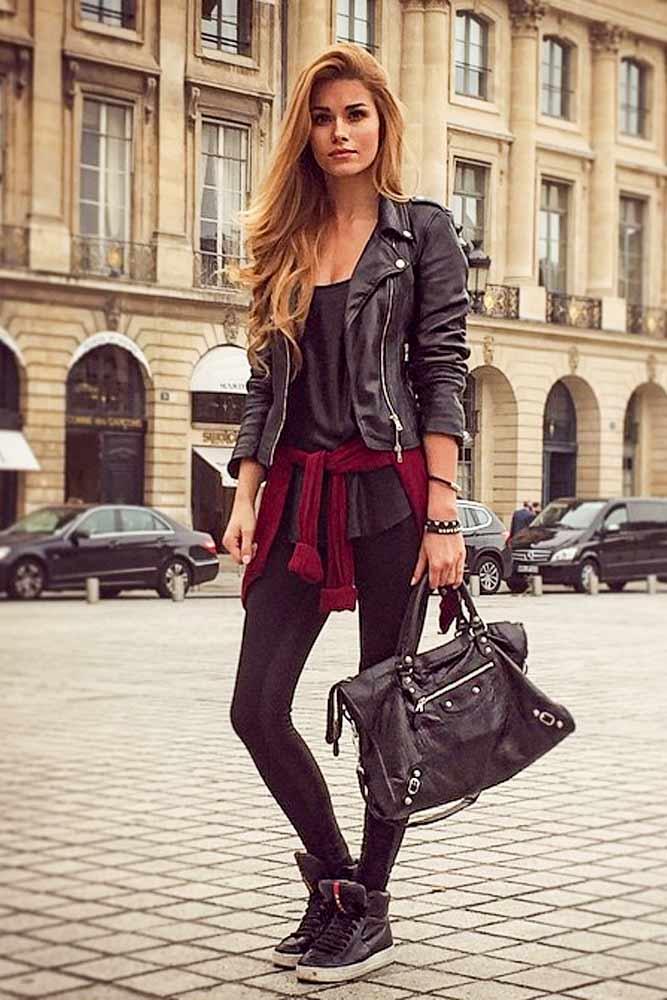 Another way to use a leather jacket for a relaxed look is to pair it with a sweater hanging tied from your waist. Such a trick brings the mood to the whole appearance. Put on your favorite leggings, sneakers, and you are ready to go out, feeling confident and comfortable.