By:

Glaminati Media

| Updated:

10/16/2018
A Leather Jacket With A Sweet White Dress
Source: littleblackboots via Instagram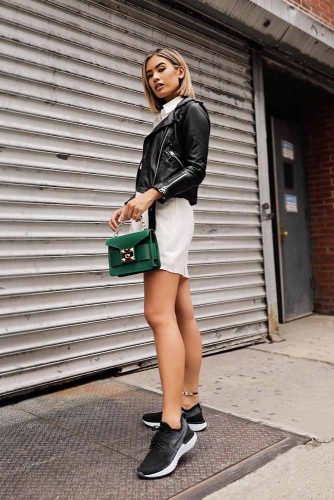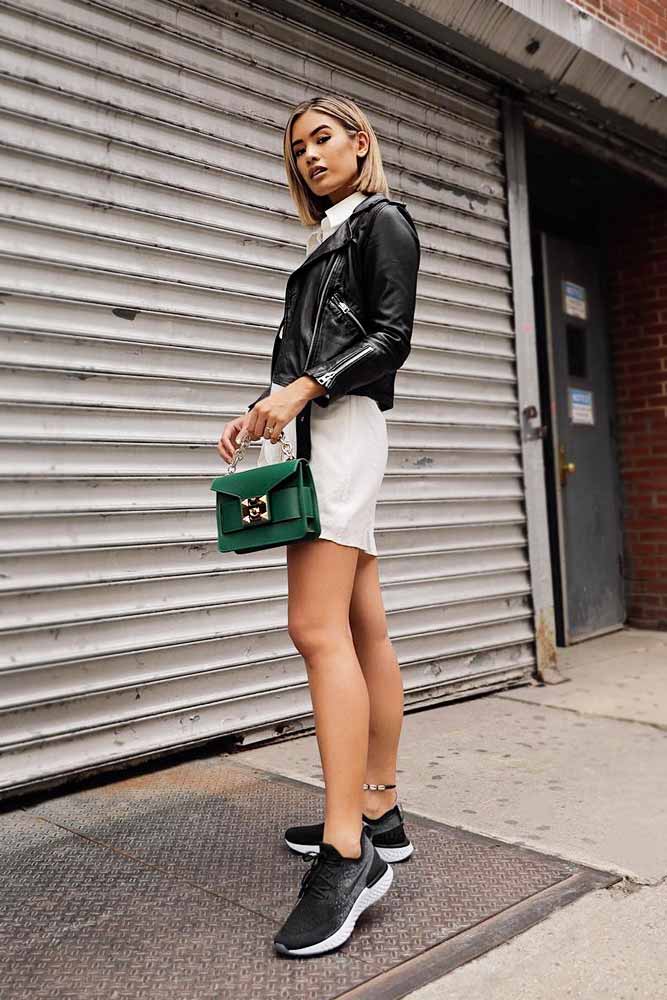 As we have already told you, combining feminine dresses with grungy leather jackets is the key to looking cute and stylish on a daily basis. What about choosing a short, super airy white dress? With such a basic color and the cute vibe it radiates, this little dress gives a perfect chance to bring in a more massive piece like a leather jacket without looking too much. Choose a casual pair of shoes to go, and you are ready for a great day ahead!
How To Rock A Black Leather Jacket With A Midi Dress
Source: littleblackboots via Instagram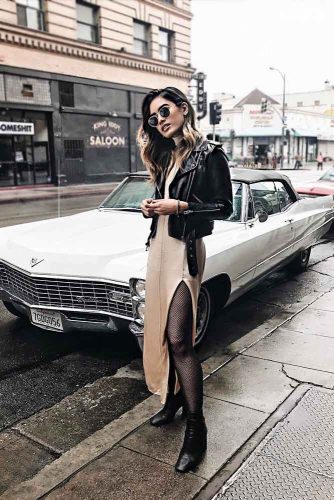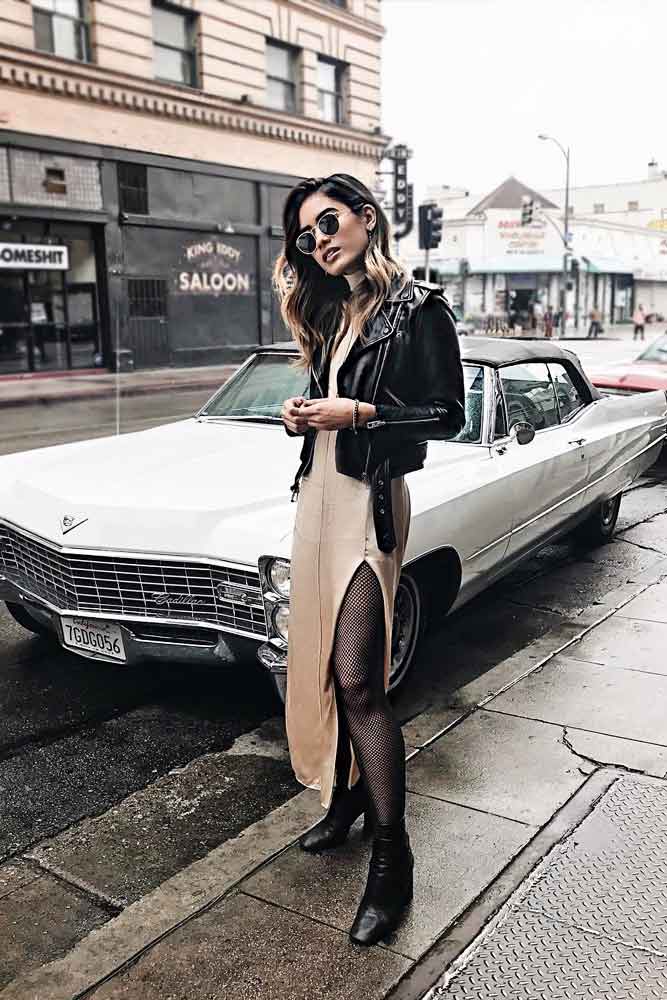 There are so many different types of dresses that will look so great in combination with a leather jacket. However, we believe this one to be super special. Choose a longer midi dress for a colder day and add a leather jacket to the look. With the difference of length and moods, these two pieces will look bomb together.
Emphasize Your Femininity With A Long Dress And A Leather Jacket
Source: tattivasilieva via Instagram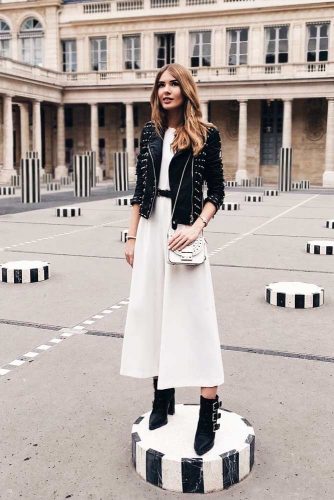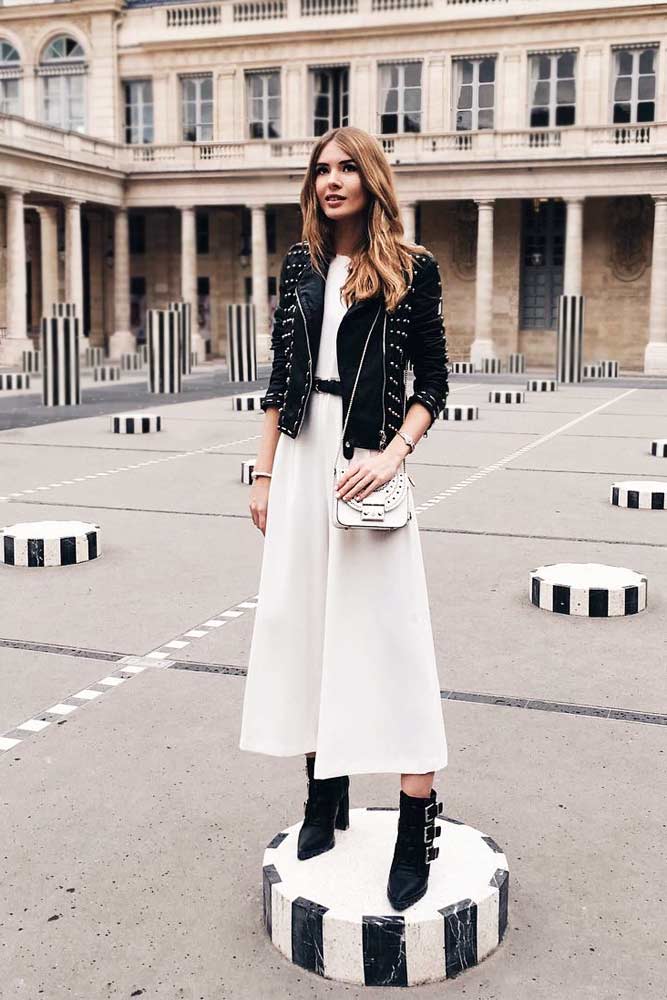 One of our main ideas about clothes is to identify ourselves, and this outfit will help us do it for sure. Find a perfect maxi dress that breathes with femininity and add a leather jacket to bring in some character. A spicy mix that will reflect your inner world.