By:

Glaminati Media

| Updated:

06/27/2017
Tomato, Artichoke, and Feta Frittata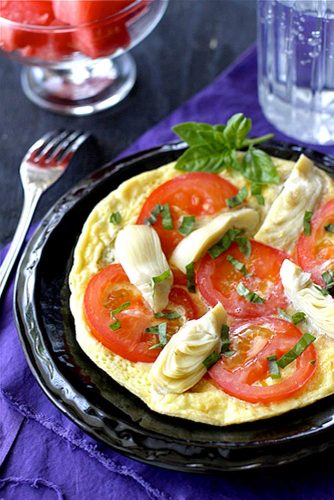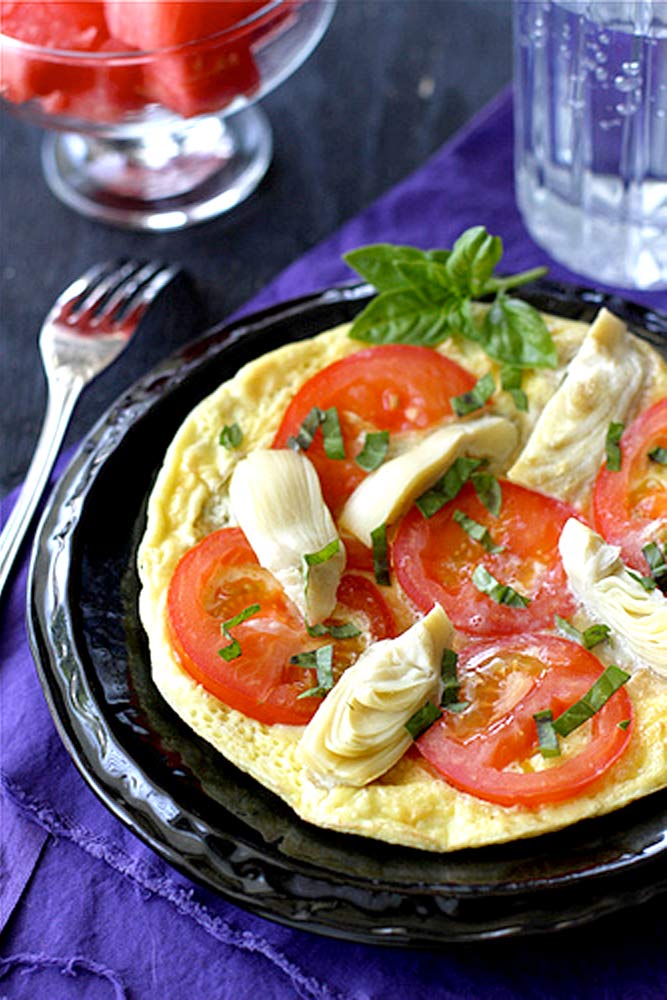 Ingredients:
Egg (1)
Cooking spray
Chopped canned artichoke hearts (1/2 cup)
Feta cheese (3 tablespoons)
Egg white (1)
Chopped tomato (1/4 cup)
Chopped shallot (1 teaspoon)
Toasted whole-grain bread (1 slice)
Instructions. To prepare this healthy breakfast, whisk egg white and egg. Mist a skillet with the help of a cooking spray. Put there tomato, shallot, and artichoke, and cook for about two minutes. Reduce heat and add whisked eggs. Cover a skillet and cook for about 3 minutes till eggs become firm. Use feta as a topping and serve with toasted bread.
Strawberry Almond Breakfast Quinoa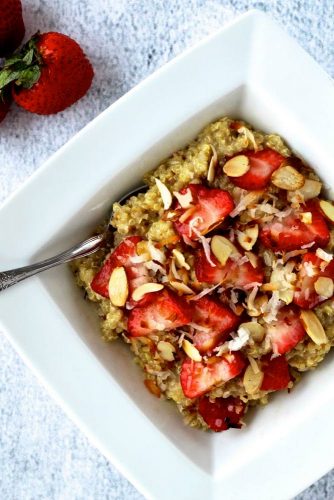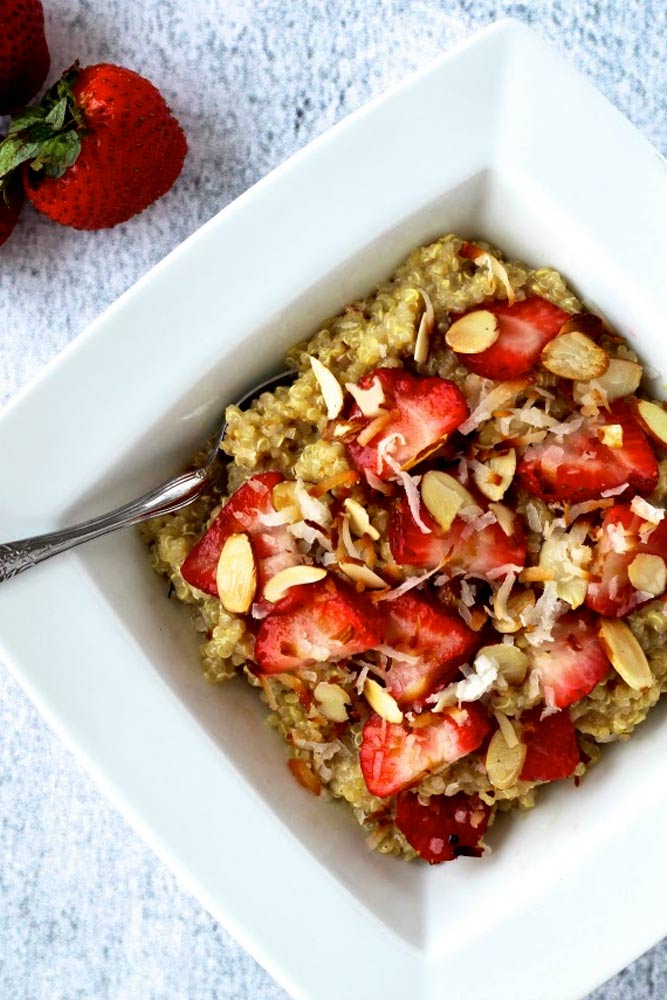 Ingredients:
Rinsed quinoa (1 cup)
Maple syrup, pure (2 tablespoons)
Sliced strawberries (1 cup)
Unsweetened coconut, shredded (2 tablespoons)
Unsweetened almond milk (divided into 2 cups and 2 tablespoons)
Cinnamon (1/4 teaspoon)
Toasted sliced almonds (2 tablespoons)
Instructions. To cook this healthy breakfast, take a pot and boil almond milk and quinoa. Reduce heat, cover, and simmer for about 15 minutes. Don't let quinoa dry out. Add cinnamon, maple syrup, and the remaining almond milk. Take four bowls and place quinoa in them. Top with coconut, strawberries, and almonds.
Peanut Butter Banana Baked Oatmeal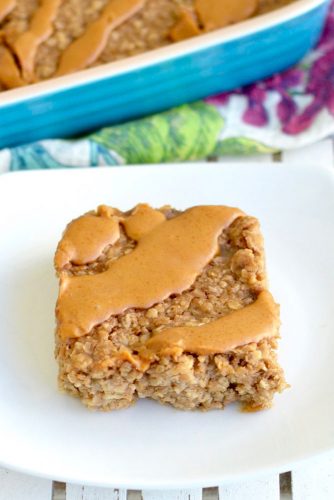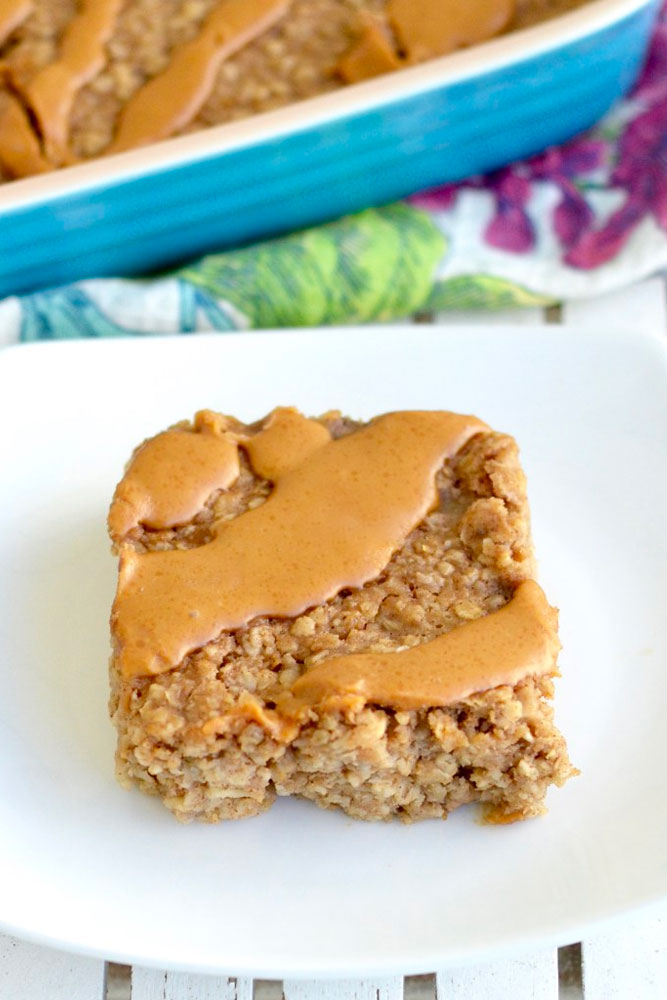 Ingredients:
Quick cooking oats (1 ½ cups)
Sea salt (1/2 teaspoon)
Mashed overripe bananas (2)
Vanilla extract (1teaspoon)
Lightly beaten egg (1)
Baking powder (1 teaspoon)
Ground cinnamon (1 teaspoon)
Peanut butter, creamy (1/4 cup)
Maple syrup, pure (1/4 cup)
Unsweetened almond milk, preferably vanilla (3/4 cup)
Instructions. Oven should be preheated to roughly 350 degrees F. Take a baking pan, preferably in a square shape, grease it, and then set aside. Take a bowl and mix sea salt, quick cooking oats, ground cinnamon, and baking powder. Set this mixture aside. Take another bowl and mix thoroughly peanut butter and banana. Add maple syrup, egg, and vanilla extract to the bowl and mix thoroughly. Then add almond milk and make sure that the butter becomes homogenous. Next, pour the two mixtures into one large bowl and mix until combined. Bake for about 25 minutes, cut, and serve.
Salad With Soft Boiled Eggs and Avocado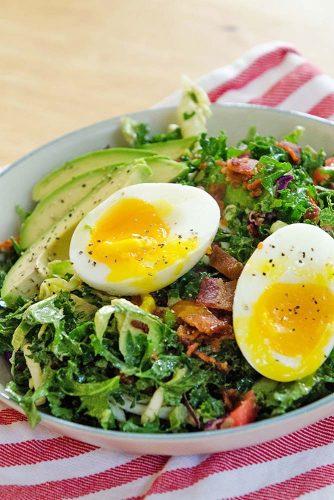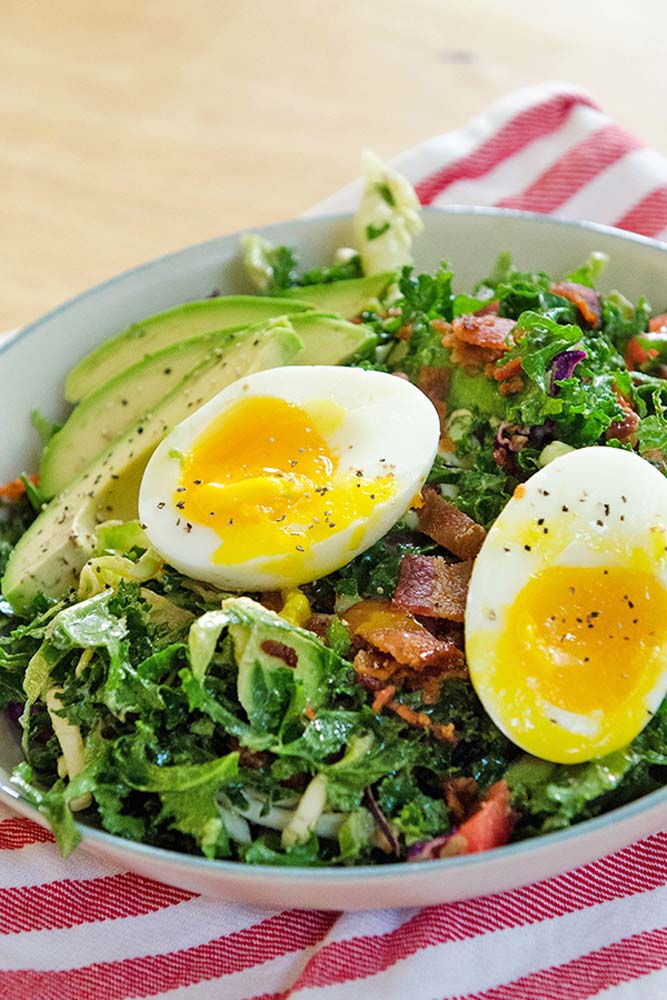 Ingredients:
Salad
Diced red onion (1/4)
Sunflower seeds, roasted (1/3 cup)
Sliced ripe avocado (1)
Pepper and salt
Cruciferous greens blend (1 bag)
Diced tomato (1)
Cooked bacon, chopped (6 pieces)
Soft boiled eggs (2)
Dressing
Apple cider vinegar (3 tablespoons)
Lemon, squeezed (1)
Olive oil (1/4 cup)
Dijon mustard (1 tablespoon)
Instructions. Take a large bowl and combine bacon, tomato, cruciferous greens blend, sunflower seeds, and onion. Take a mason jar and shake the dressing ingredients until well combined. Pour it over the salad and set aside. Top it with sliced eggs and avocado, and serve.