By:

Glaminati Media

| Updated:

04/05/2019
Harry Potter Quotes Tattoos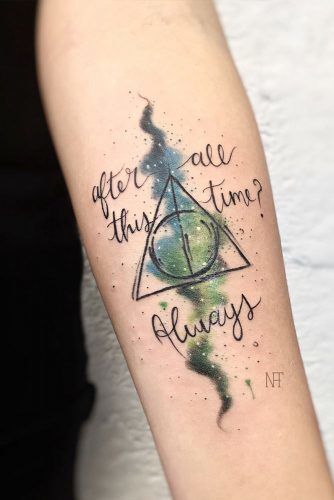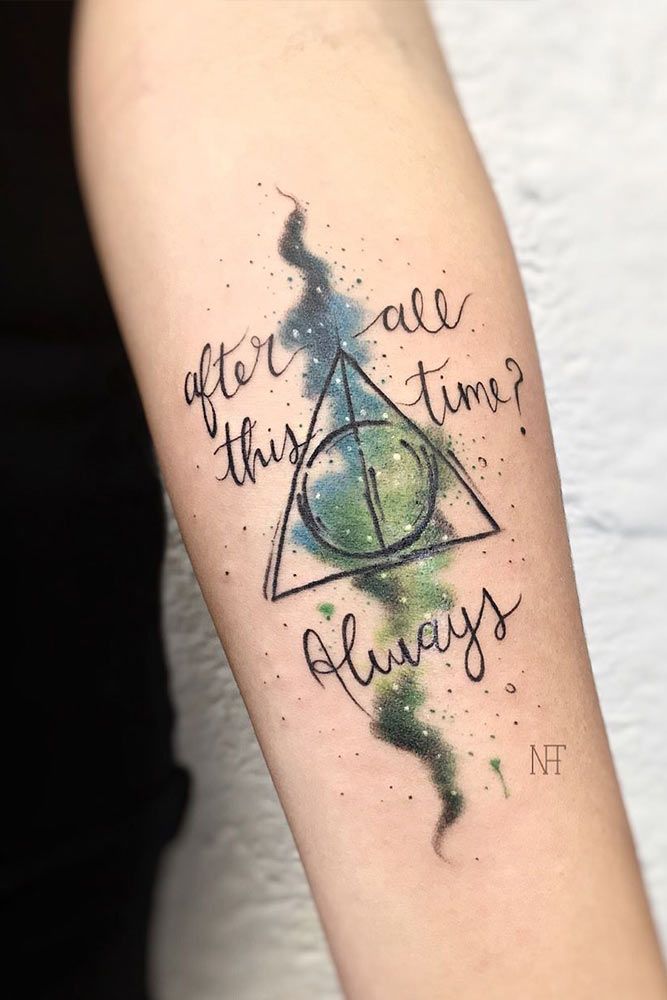 Quote tattoos have always been popular and there is nothing strange about this fact. Beautiful scripts will win your heart and make you fall in love with these fantastic ideas. Usually, people choose something really meaningful for them to put on their body. If Harry Potter means a lot to you, why don`t you choose a quote to express your love for this story?
Source: nathaliatattoo via Instagram
Watercolor Hogwarts School Design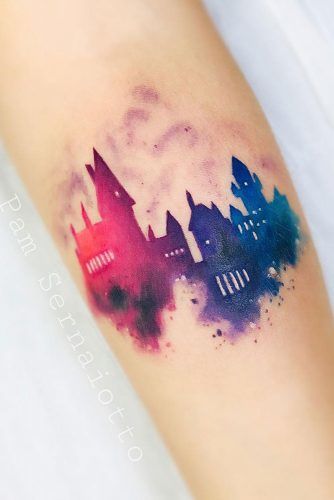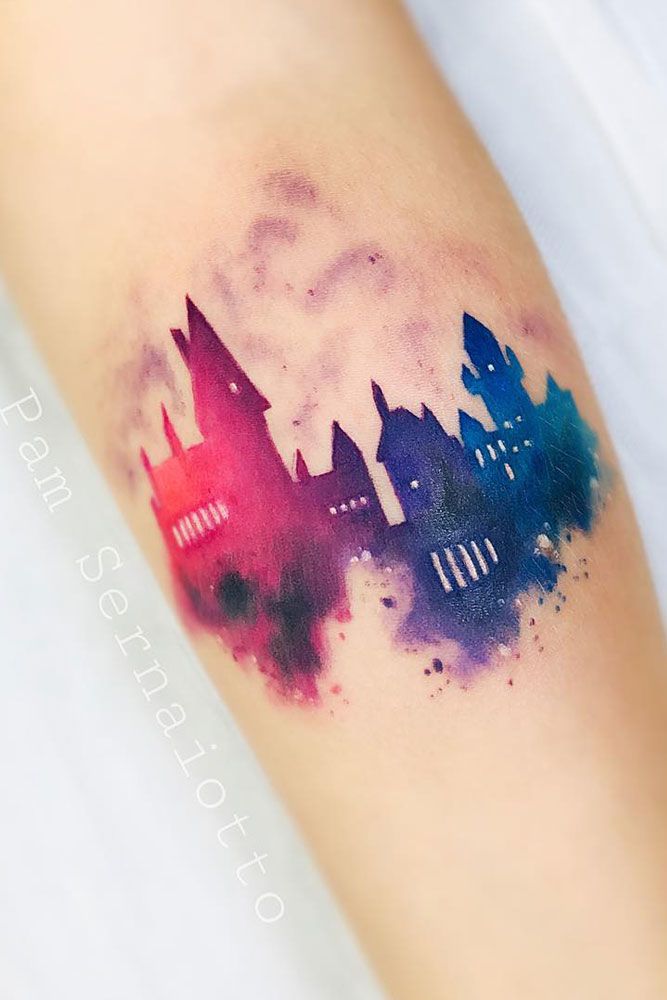 Hogwarts, a magical place where everything has happened. It will show your love to the story and express how meaningful it is for you and your memories. All the magic came from there, don`t you agree? Express that atmosphere with a watercolor technique and you will love the way it turns out.
Source: pamsernaiotto via Instagram
Hogwarts Crest Tattoo Idea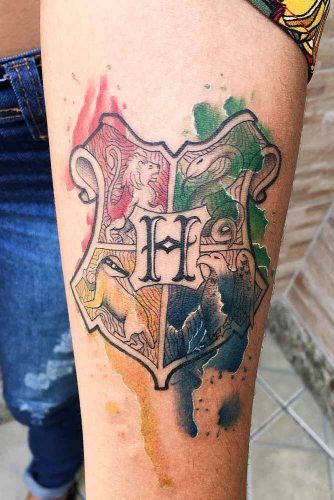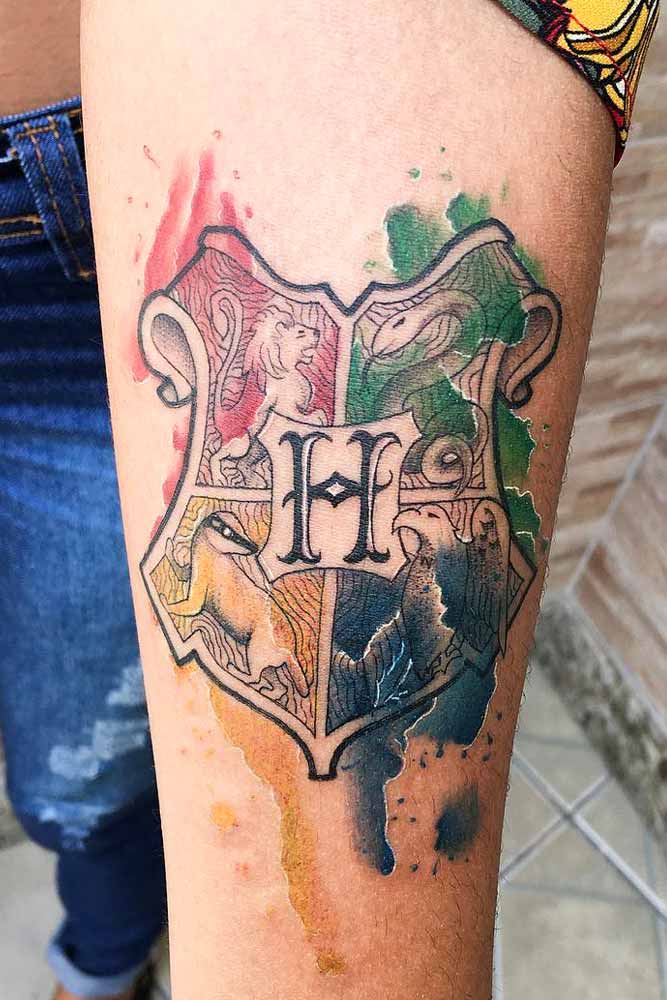 What faculty do you think you would belong to? Each of them has had something really special about it, so why don`t you picture all of them on your body? A Hogwarts crest tattoo idea is magnificent. Add colors and choose a creative technique to color the design.
Source: moreiraa_igor via Instagram
Luna Lovegood Glasses Tattoo Design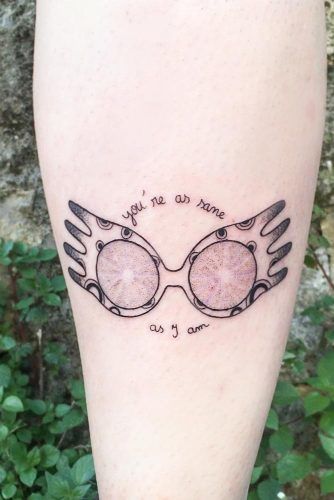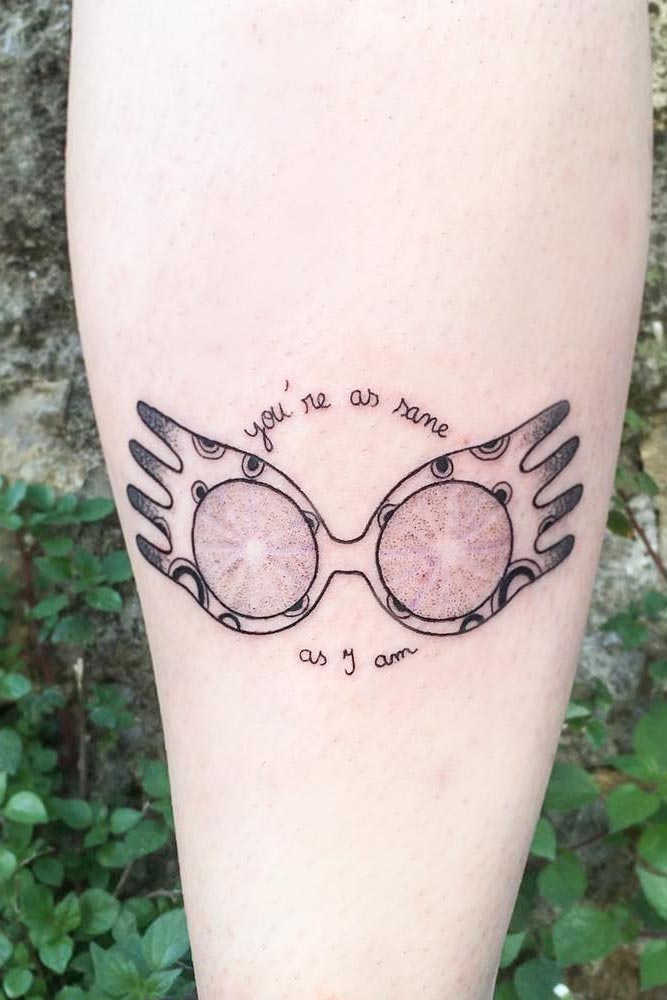 Luna Lovegood has been a positive character that has lived in her own world. There is nothing wrong with being not like anybody else and her character proves it. Do you consider yourself to be like her? Then show your alikeness with tattooing her glasses onto your skin.
Source: minora.flamingo via Instagram
Deathly Hallows Tattoo Design With Flowers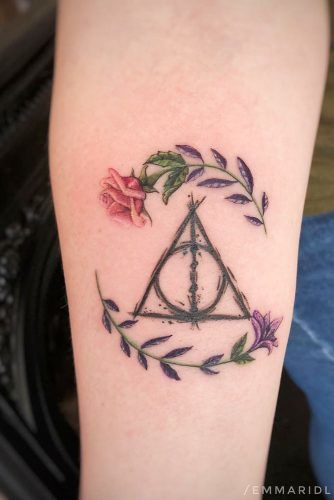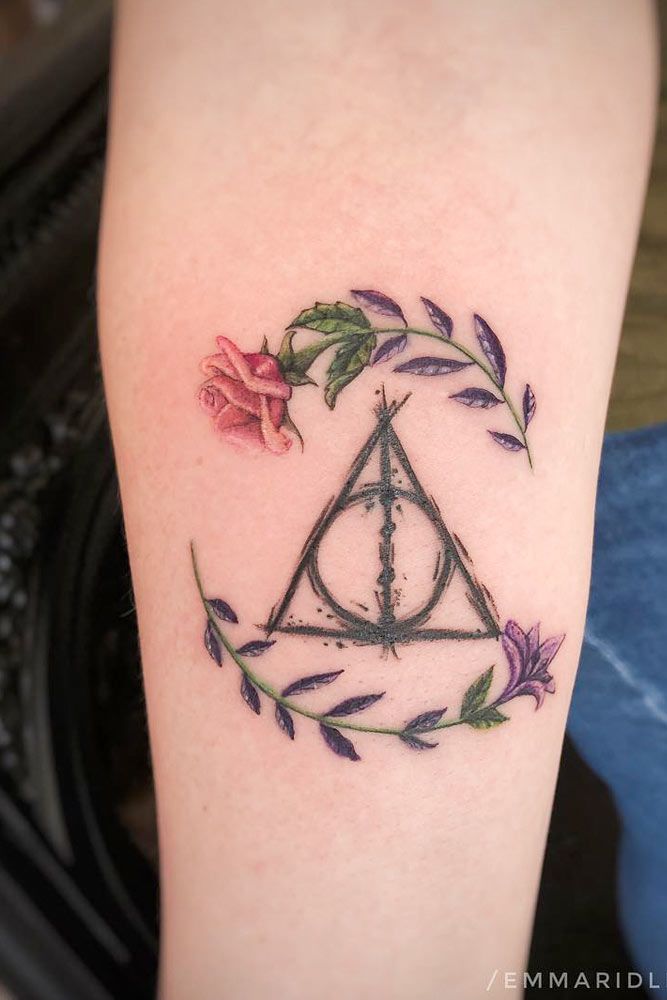 Deathly Hallows are what the whole series are about. A fight for peace and against violence and dominance of the black magic. What do you think about this idea? Make it look less brutal with adding nice flowers around the design.
Source: emmaridleytattoo via Instagram
Harry Potter Glasses And Scar Tattoo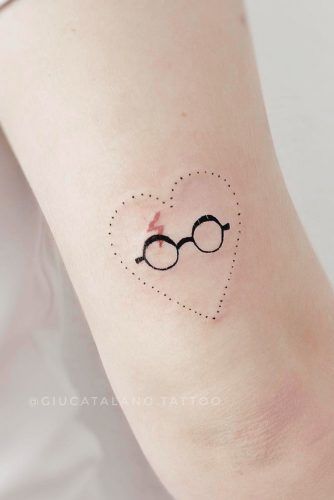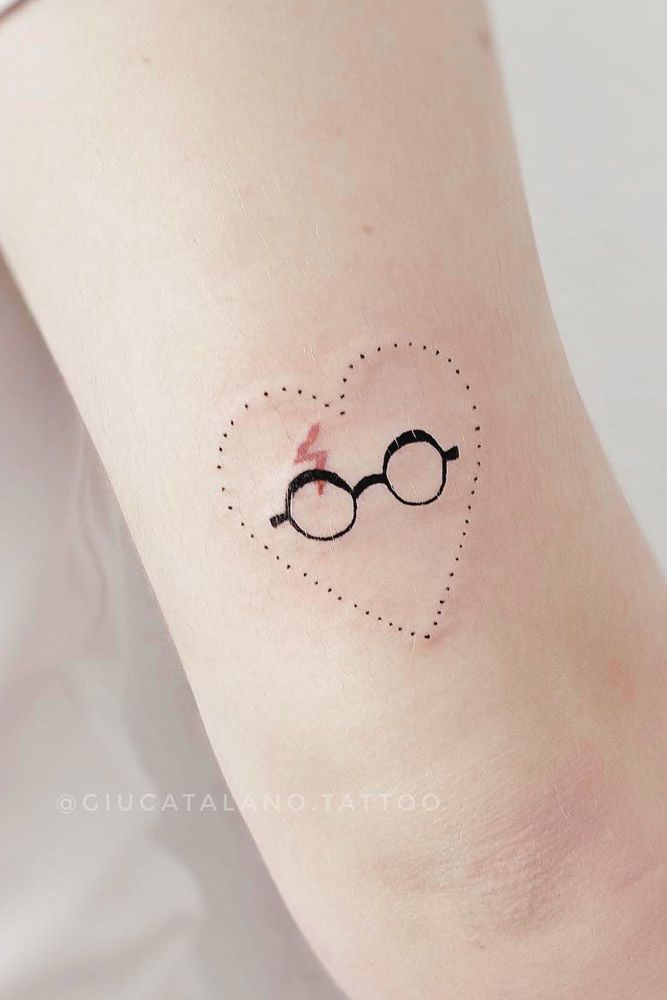 Harry Potter scar tattoos are for sure one of the most popular options when it comes to tattoos dedicated to this story. These little symbols take a little space on your skin but they tell a lot about your love for such a wonderful character.
Source: giucatalano.tattoo via Instagram